NEW YORK RAMBLES (page 39)
page 1 2 3 4 5 6 7 8 9 10 11 12 13 14 15 16 17 18 19 20 21 22 23 24 25 26 27 28 29 30 31 32 33 34 35 36 37 39 40 41 42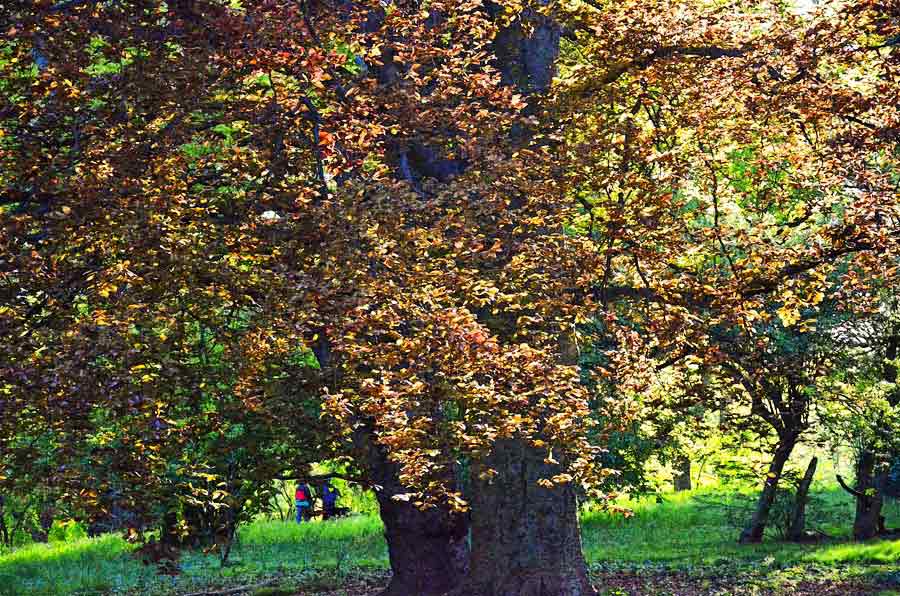 May 2017

A walk across Flushing

May Day is a time for political action, a time to publicly express opposition to injustice. It is also a time to honor the renewal of life. Today spring seems as fleeting as the morning light. I'm afraid by high noon the season will have ended, crushed by oppressive heat and the relentless passage of time. The wonders of nature and the mess we make of things should both have our attention on a daily basis, but today I opt for the light filtering through fresh new leaves.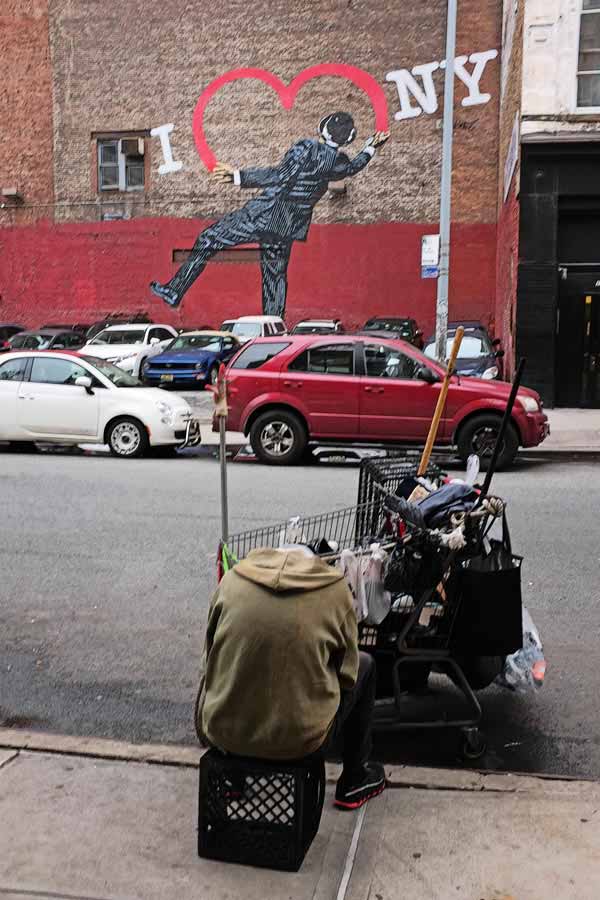 April 2017

A walk fromUnion Square to Hudson Yards

To put it plainly, I like street art. Sometimes it is placed where it shouldn't be placed, but I have more tolerance for it than most. It is a challenge to order, which of course is why some see it as a sign of a disintegrating society while others view it as a sign of life amidst stifling rigidity. I tend to embrace the latter view, but what happens when this art form is no longer home grown? It seems that real creativity has been coopted for some time now by pretentious murals made for tourists. Is this even art or just decoration. Those of the street know the street.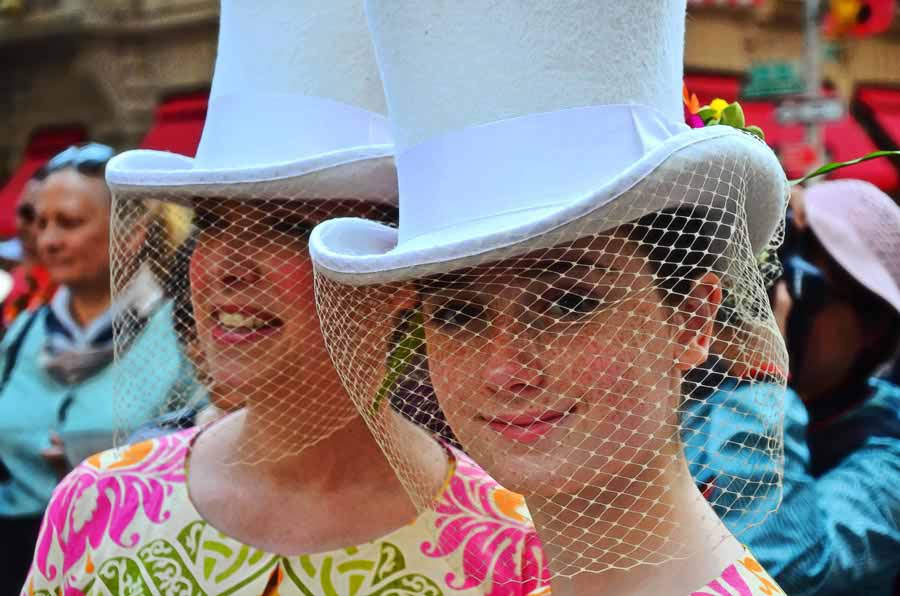 April 2017

A Midtown ramble

As usual the Easter parade was a combination of bunnies, flowers, high fashion and creativity. Two young girls in particular caught my eye, not for their costumes but for the cell phones these three and four years olds were carrying. They were the youngest children I ever saw with phones, but rather than being taken aback I found myself intrigued by the sight. They weren't making calls but taking pictures, and they weren't just taking pictures but taking them with discerning intent. I rarely ever see adults play so close attention to composition. I can't say if their work is any good, but I couldn't help feeling that I was watching the beginnings of something great.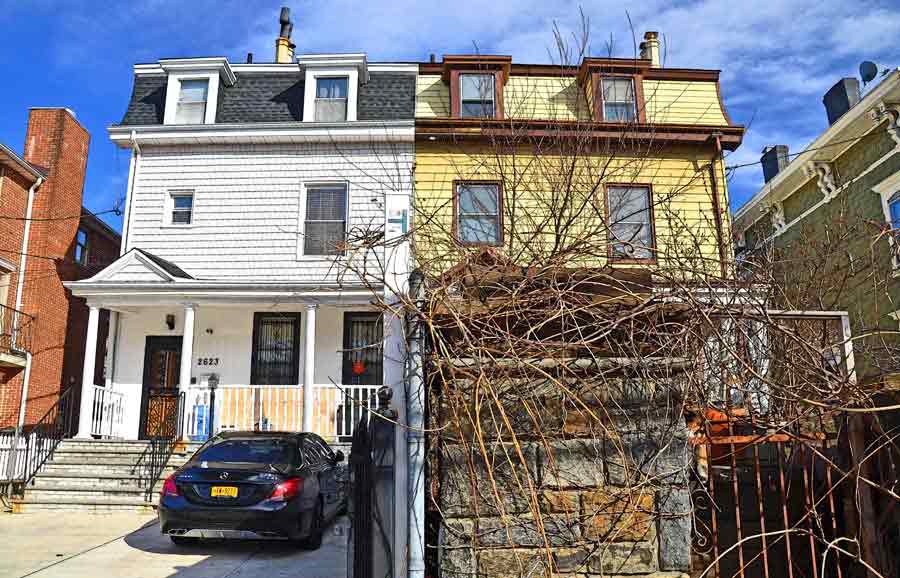 April 2017

A loop between Long Island City and Astoria

The eye discerns objects by delineating their edges, but this is just a trick of the mind. What does this say of boundaries or the differences between us? If two people looking at the same thing see two different worlds, does this go beyond the sorcery of words?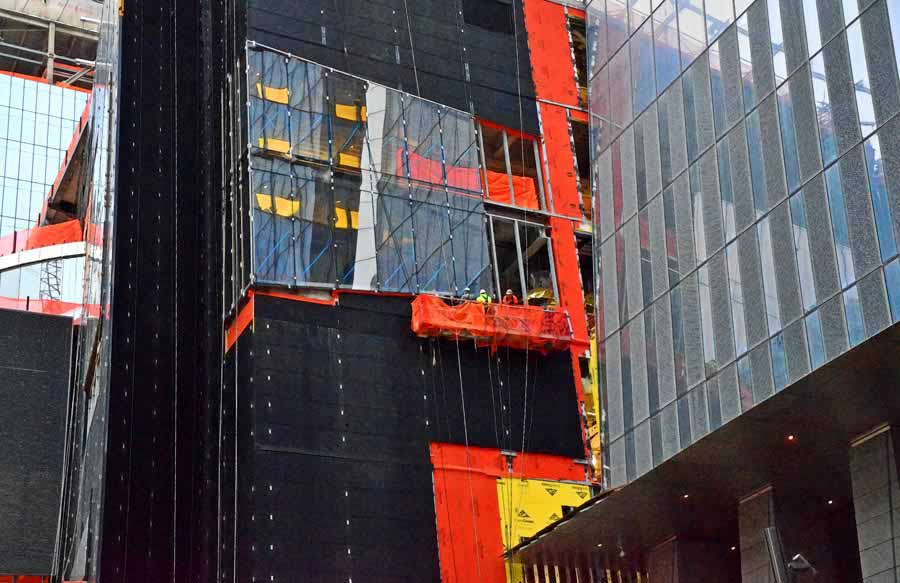 March 2017

A walk between Union Square and Chelsea

Seen from afar, all the rising skyscrapers just seem to be part of everyday life here now, but up close their scale delivers a presence beyond comprehension, The tools they are made with are apparent for all to see; their true miracle hidden away in engineering. The puny figures that walk out upon the beams look like intruders, some unwanted infestation polluting the work of gods. If what rises ever upward is divine, it is also the work of people.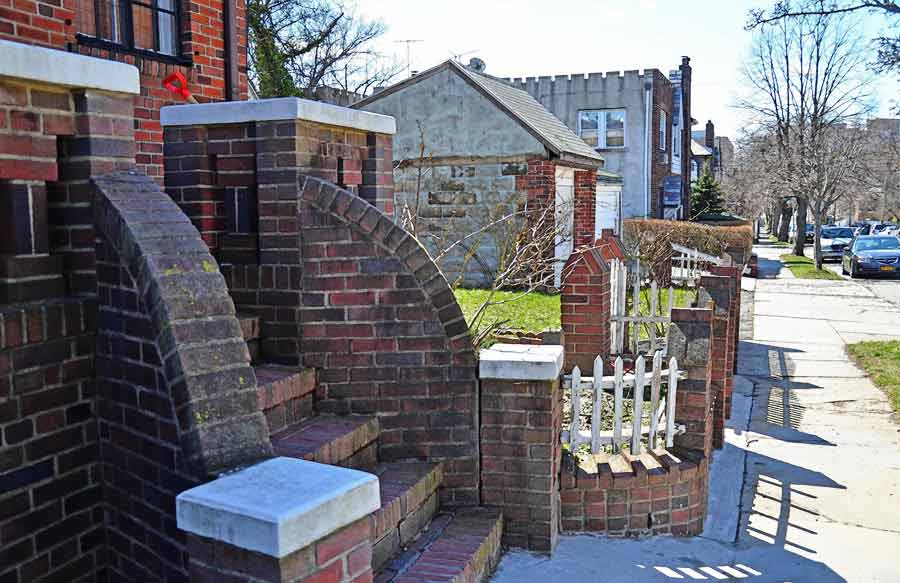 March 2017

A loop between Flushing and Hollis

A residential community may share unique attributes, but they all tend to be made of individual lots, each with residents creating their own private kingdoms as if the world ended at their property line. Living like this seems inconsequential on an individual basis, but it is a staggering concept when I think of the countless homes I have walked by, when all the neighborhoods across this city blend into one. Such is the dream.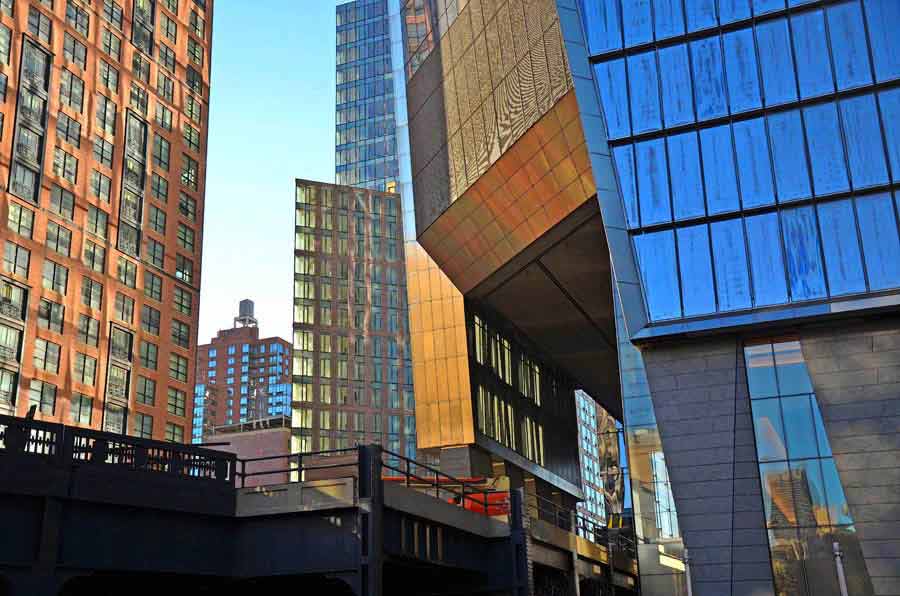 March 2017

A loop between Midtown and Chelsea

I remember going on an amusement ride as a child, a sort of house of horrors that was supposed to simulate the San Francisco earthquake. I suppose the designers were really clever in the way they made buildings sway and fold over onto themselves, but I was young enough to find it really scary. I doubt it was all fear for I still find the newest trend in architecture that twists and turns structures to be disturbing. They may be great for my abstract photography, but rather than modern they look as if something is wrong. My immediate reaction is not one of wonder but to ask what happened. Instinct will always trump expression.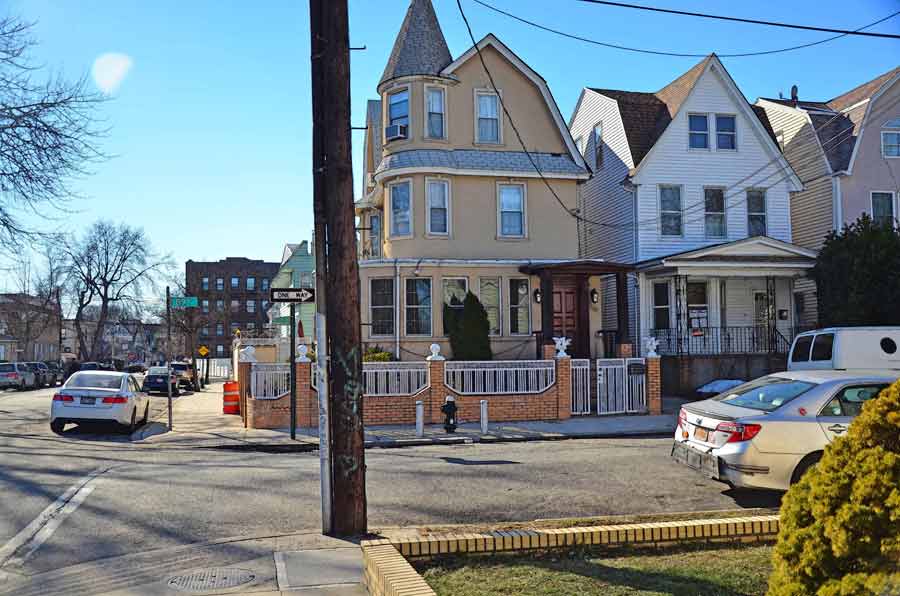 February 2017

A walk from Flushing to Woodhaven

Unexpected warmth in winter is usually a wonderful reprieve from the day to day routine that cold and short days thrust upon us. Even the dormant are anxious as crocus blooms and sprouts of daffodils begin pushing their roofs of dried leaves aside. The cold however sets me in place, I know where I am and what I need to do. Today as I breath in the glory of the day and my mind drifts elsewhere, I find my comfort tinged with an indescribable unease.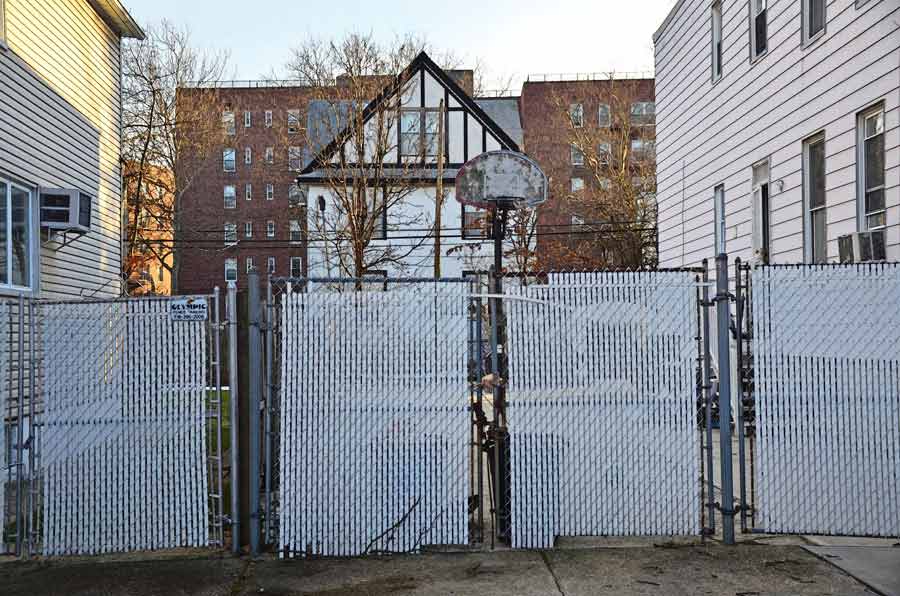 February 2017

A walk from Briarwood to Flushing

Space is at such a premium in the city that the way it twists and bends is often more engaging than the architecture it surounds. That which is coveted is also highly guarded.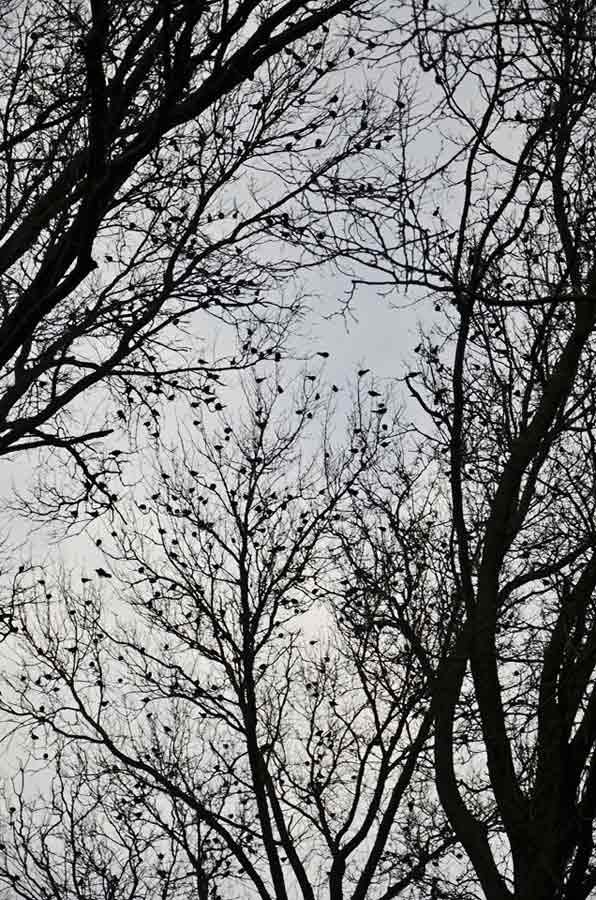 February 2017

A ramble in Kissena Hollow

The blackbirds have been passing through for some days now, not by the dozens but the hundreds maybe thousands. I'm not sure if they are the same birds or not drifting back and forth on the unsettled mood of the weather. I've heard that birds can easily tell each other apart from the nuances in their eyes. Today I can't tell them apart from the trees from which they blossom and sing, carrying the promise of spring with them.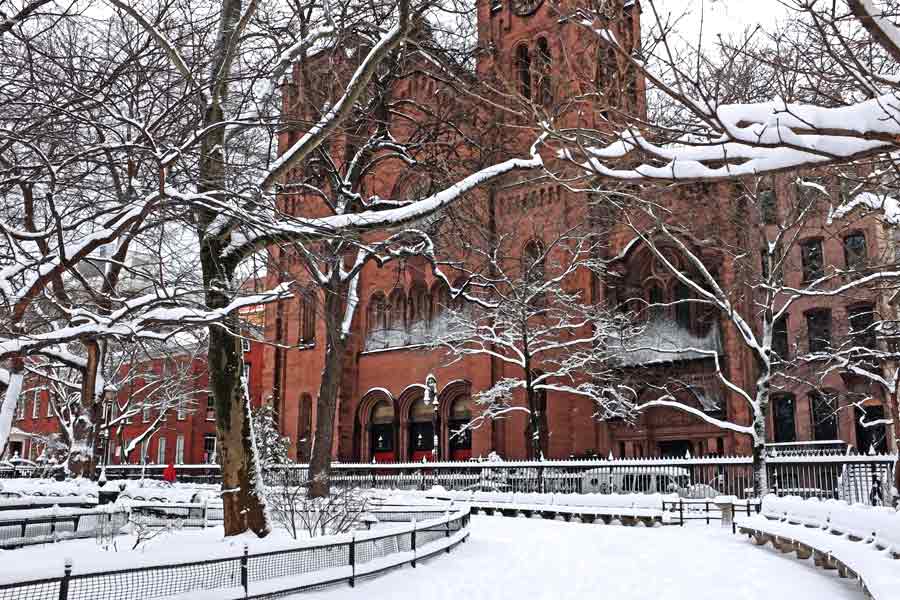 February 2017

A walk on the Lower East Side

The snow, though wet and sticky is not presenting an even appearance. Some streets are a confectionaries' dream, a sweet dessert all ready to be consumed, while elsewhere the trees were blasted bare by wintery winds leaving no room to indulge in sugary fantasies. Reality may be dependent on where you stand but that doesn't mean different realities can't exist side by side.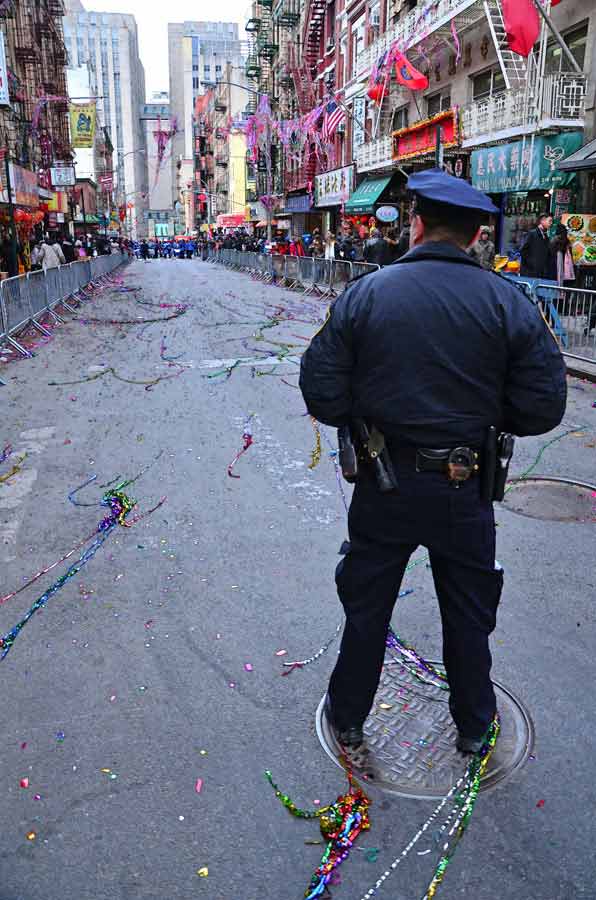 February 2017

A ramble about Chinatown

Today I am restless, I won't plant my feet anywhere for long. The parade route is lined with barricades, but they fight with the old winding streets. Some streets have been free for so long that they refuse to submit even when their bones are on the verge of breaking. Not every path is open to me, but at least I can follow the dragons.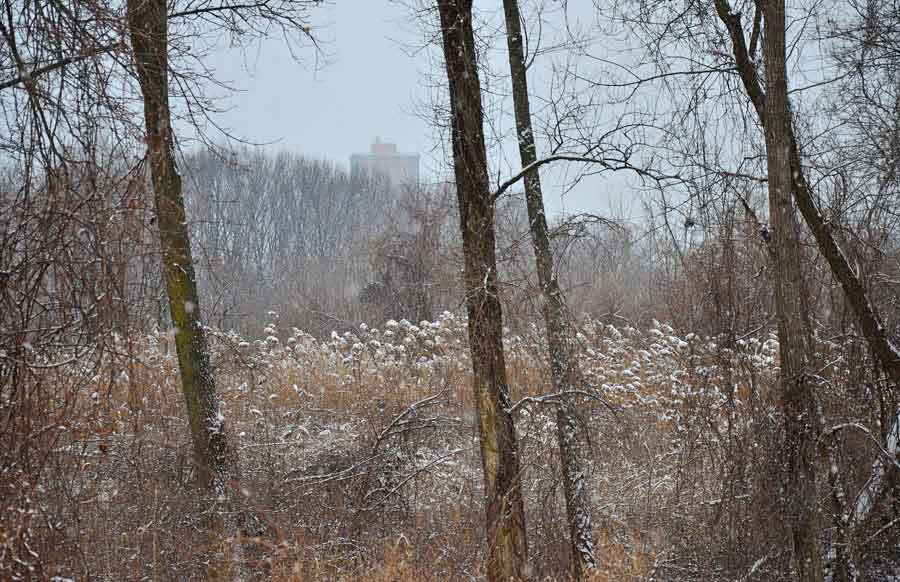 January 2017

A ramble in Kissena Hollow

Flurries are coming down lightly, barely a trace will be left when the sky brightens. It is just enough to crown the reeds. What a glorious kingdom to reign.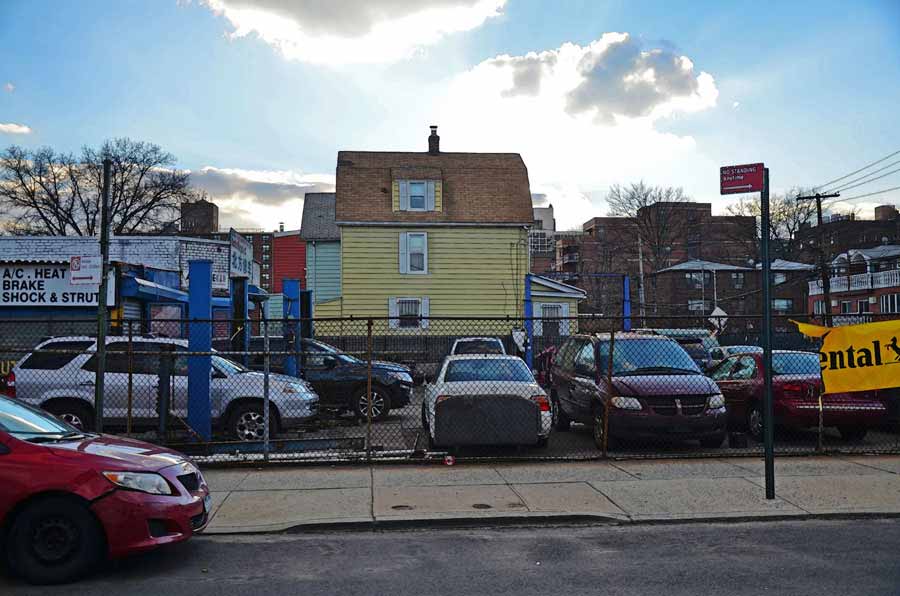 January 2017

A walk across Flushing

There is a great show taking place but few realize they have front row seats. The few clouds held by the sky orchestrate what light remains to the day. Is it a symphony? I don't wish to get melodramatic but even the ordinary are given halos. I am left to walk in the shadows. I will remain in their grasp until they can't be distinguish from the night.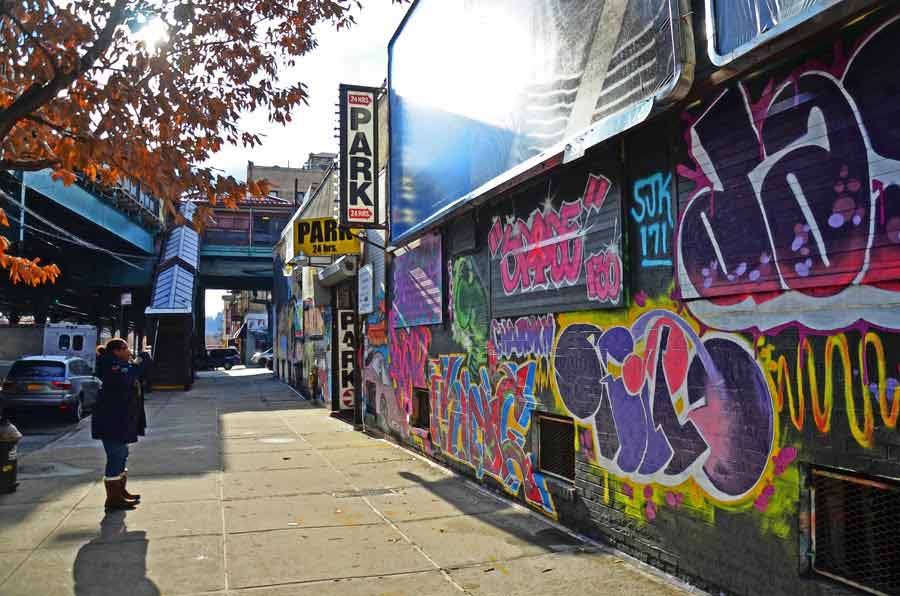 January 2017

A ramble through Inwood

I'm surprised I don't run into people shooting photographs more often. It's not that I want too; sometimes it seems like too many are snapping away. I suppose I want to share in the comradeship of like minds or at least of their spirit without loosing my own sense of uniqueness. By the stares I often receive while wandering camera in hand, I suppose my club is exclusive enough.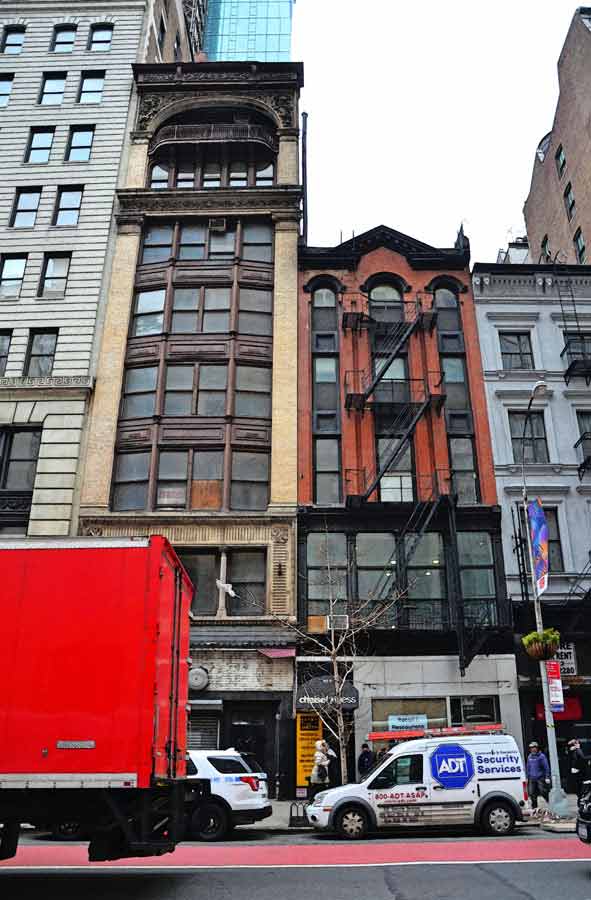 January 2017

A Midtown ramble

Does working in the style of De Stijl preclude clutter? Balance can take many forms as long as you don't trip.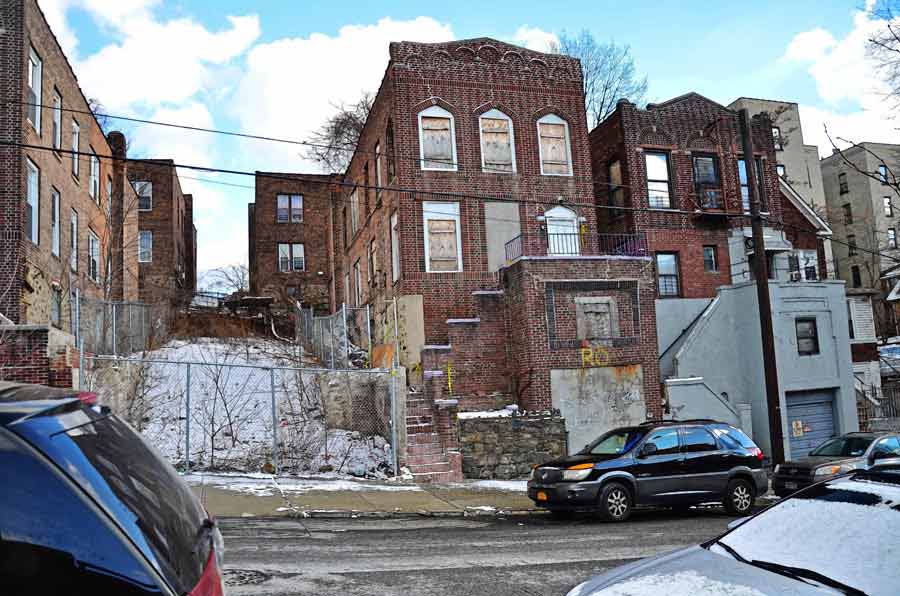 January 2017

A walk from Washington Heights to Morris Heights and then on to Inwood

The first snow of the new year fell last night, but by morning little was left. Here and there white patches of yard stand out as a reminder of the season. Traffic sends up clouds of salt dust; I can feel it on my face. It dulls everything it touches making the bleak bleaker and making me wish for better days.
January 2017

A walk from Long Island City to Jackson Heights

The skyscrapers rising in Queens are not like those that rise in Manhattan. Gentrification aside, they exude the elixir of a modern city. They seem filled with dreams and hope only because they seem to rise out of nothingness. This of course is an illusion, perhaps one that springs out of dreams and hope. It is all fun to photograph even if in the back of my mind I canít forget their true nature.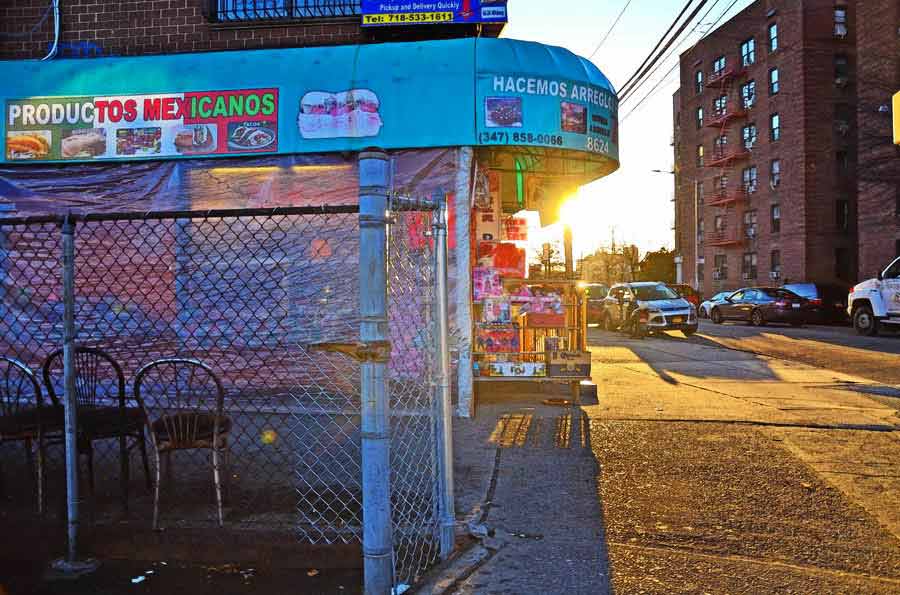 December 2016

A loop between Elmhurst and Corona

Winter has thrown most of the landscape into deep shadows, but now and again the low lying sun cuts through it like a blade. This harsh effect is always dramatic if not always pleasing. It is a part of the season that gets in my eyes as if only to annoy me. Then again it defines the day.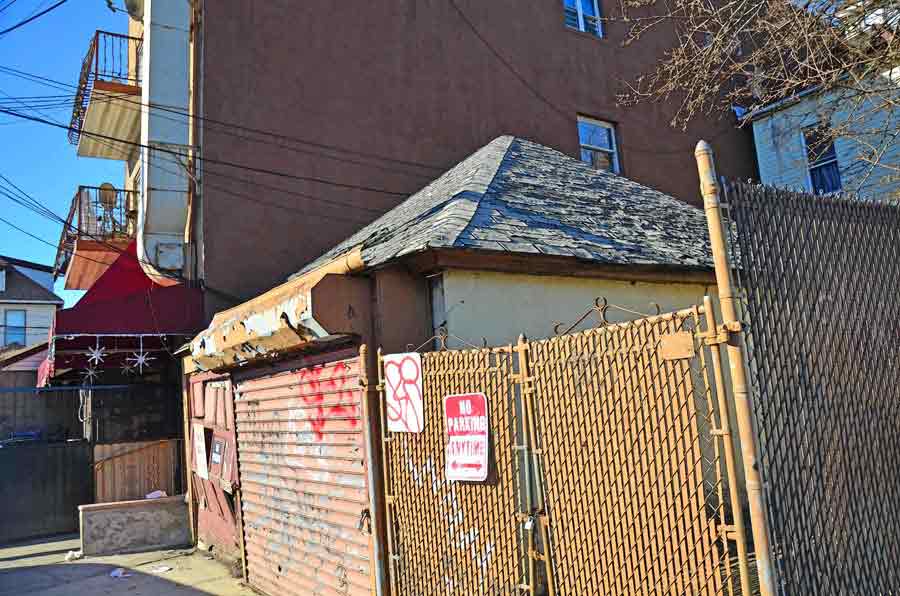 December 2016

A loop between Jackson Heights and Corona.

If I couldn't have a snowy Christmas as a child, I wished the day to at least be overcast so that the promise of a winter storm could be imagined. This Christmas the day is warm, the sky an intense blue, and I'm just happy to be outside. I haven't forsaken the season, only come to accept a broader definition.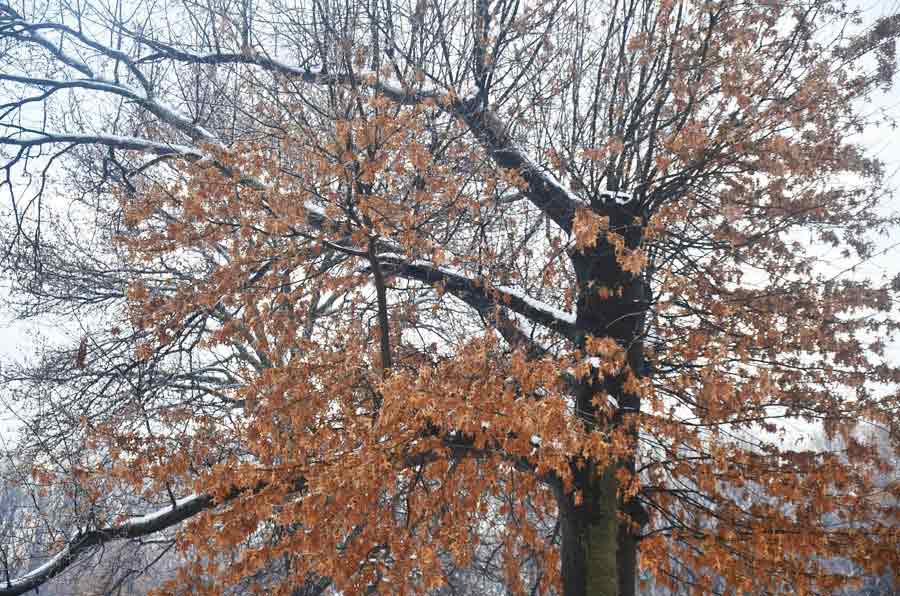 December 2016

A ramble in Kissena Hollow

The day was indecisive. Snow that creeped in by night barely took hold before it turned to rain. For a brief moment the drops dripping from every leaf's pointy end held still until frozen in place. An ice storm seemed immanent but this too melted away. Trees torn and savaged years ago looked on with ambivalence in spite of their scars.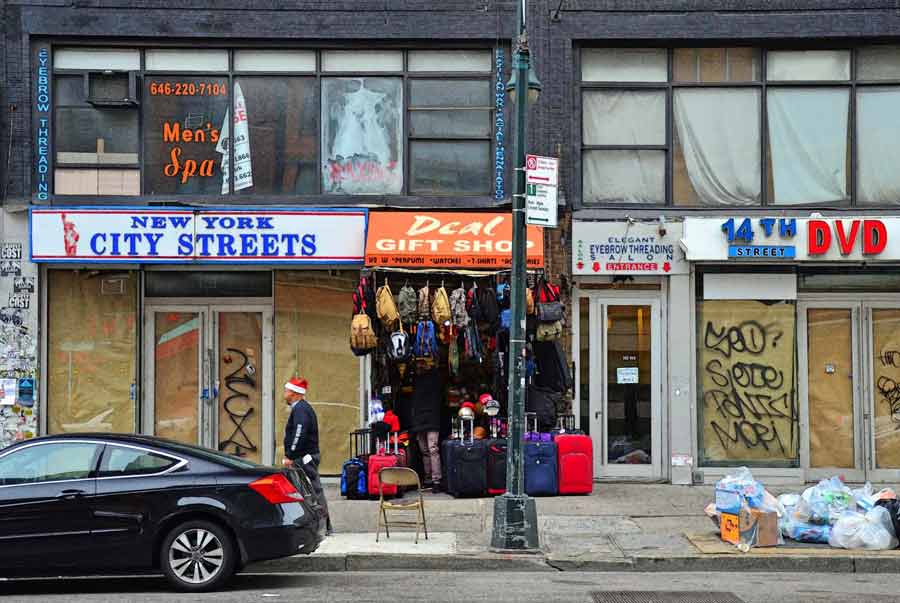 December 2016

A Midtown ramble

Another Santa sighting on 14th Street. No doubt searching for last minute bargains.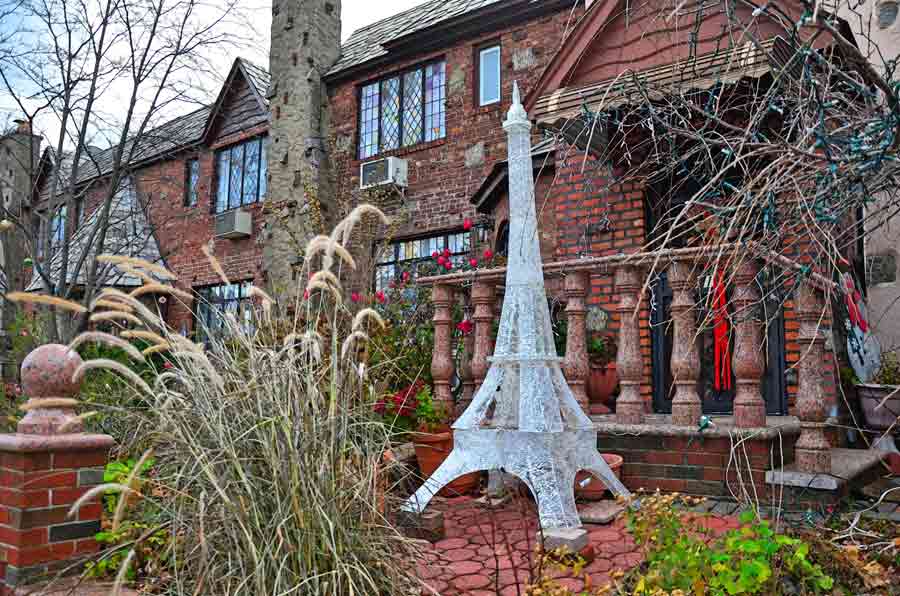 December 2016

A ramble in Auburndale

Some put up holiday lighting before fall is half over, and then take it all down as soon as Christmas day has past. Others celebrate by not having to put up lights ever again, keeping them snaking through bushes and stapled to their homes year round. The later often brings complaints even if only muttered under one's breath; but then who could object to an illuminated Eiffel Tower bringing cheer in any season.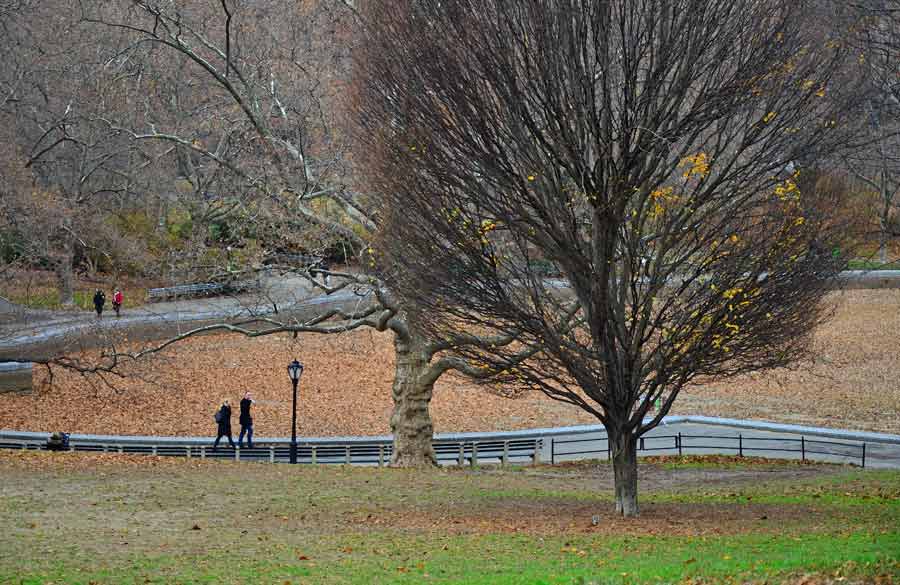 December 2016

A Central Park ramble

With the passing of just a few frigid nights, the last holdouts have withered on the trees and the park has been reduced to somber hues. A pond once full of toy boats guided by children in summer's idyll has been replaced by a sea of sere leaves. Each crisp curl, its duty done cries out, remember me!
December 2016

A ramble in Kissena Hollow

Most leaves have already departed, but the bright yellows of the maples hold out adding their gilding to an otherwise subdued landscape. Then there are the rusty leaves of the oaks, dull but dependable as always, remaining into the first days of spring. Those living closer to the ground have mostly faded to straw but there are some still lingering, waiting for that final definitive frost. Some still relish the season out from under the harsh summer sun. They seem to sing greener with each passing day refusing to let the coming winter silence their song.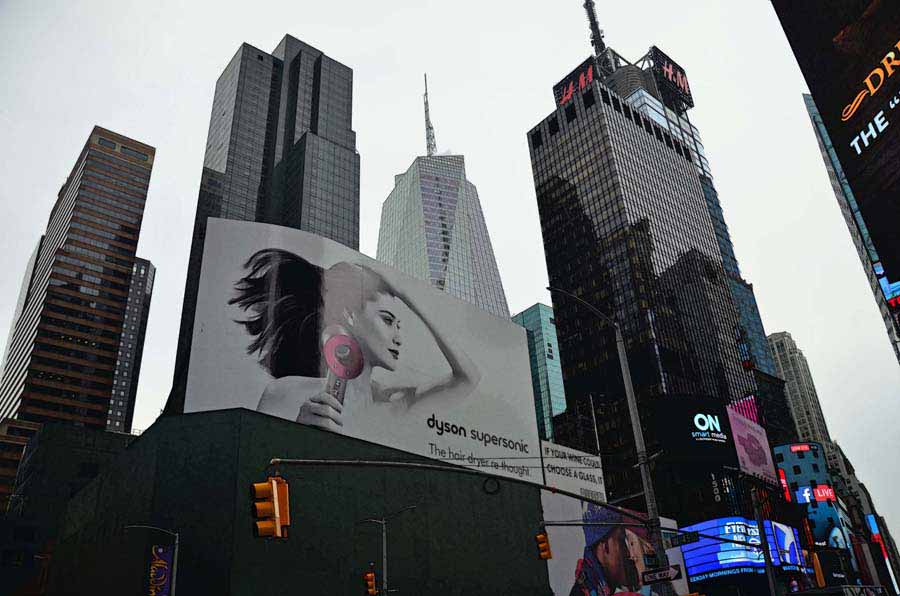 November 2016

A ramble about Times Square

Walking down the Great White Way is like living in a video game. Its giant billboards are now bigger and brighter than ever before, but they are accompanied by a creeping darkness that has come on so slowly to be almost imperceivable. This is not honky tonk spilling out onto the street but cold hearted manipulation. The tall buildings that rise above may all have applauded designs, but they still imprison the rest of us with their weight. I cannot resist this place.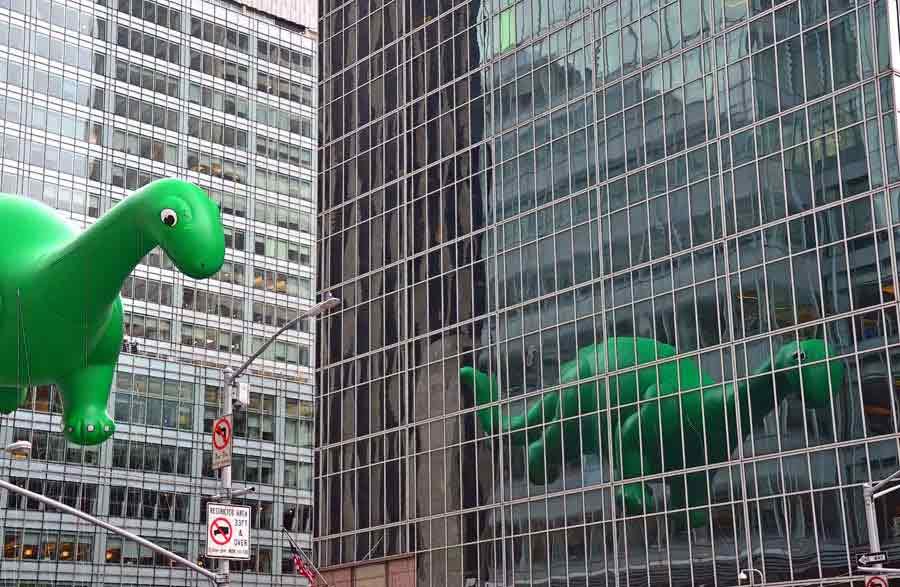 November 2016

A walk from Midtown to Union Square on Thanksgiving

If you can see your reflection, does it mean your not extinct?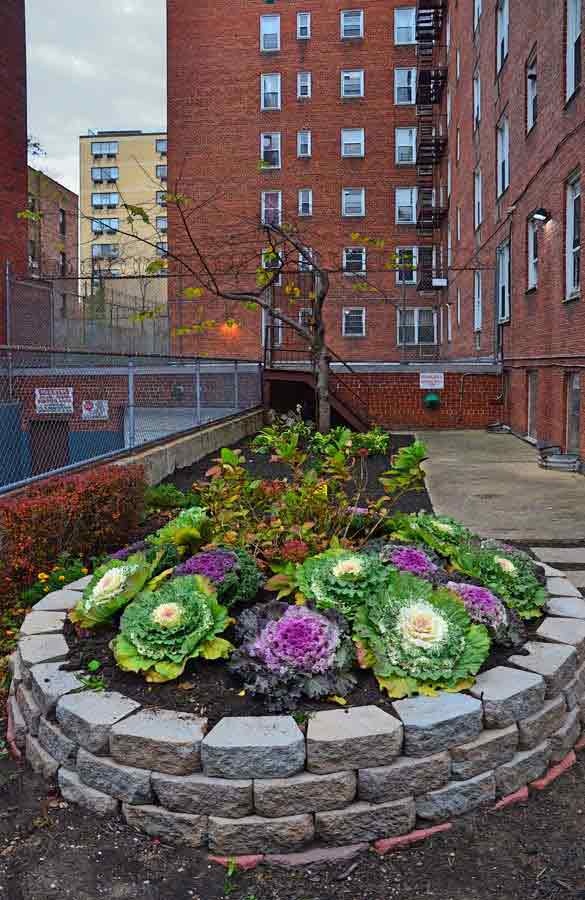 November 2016

A walk through Flushing

It never ceases to amaze me that people who pave over everything in sight will then go to great lengths to carve out any leftover space they can find to restore some signs of life. Are these gardens rooted in desire or in guilt?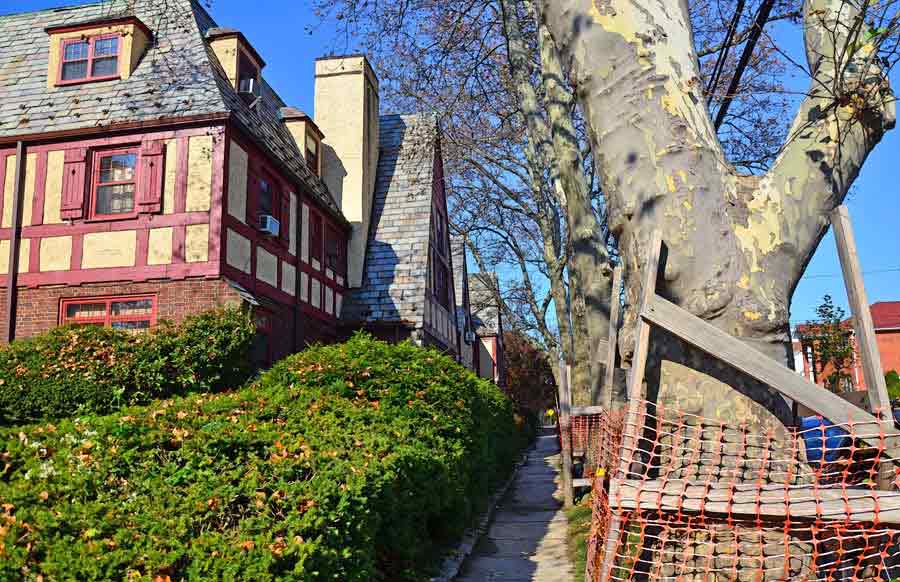 November 2016

A walk from Flushing to Bayside

Can one feel claustrophobic on a residential street? As people wall themselves in, I am walled out into an ever shrinking world.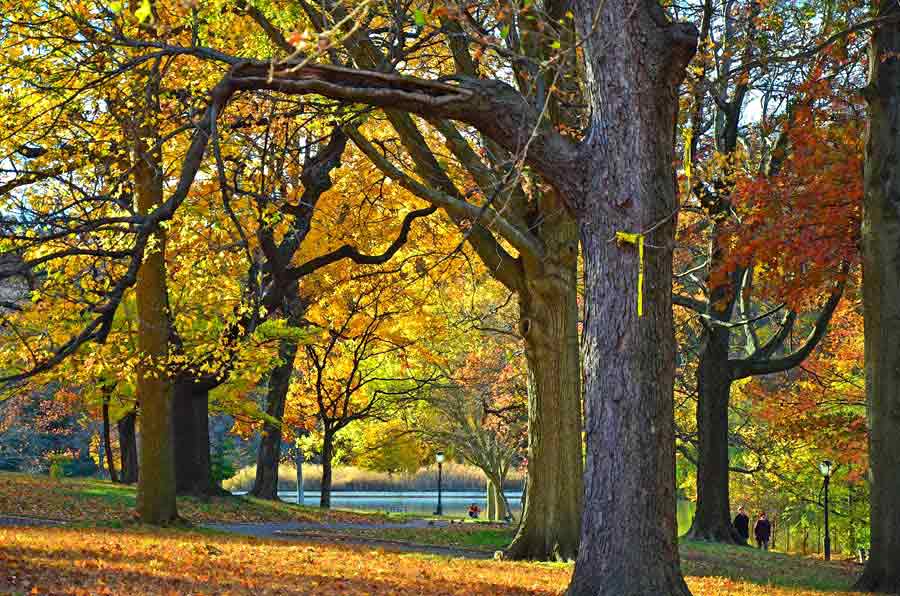 February 2016

A ramble in Kissena Hollow

Fall has come very late this year and the spread of color is full of confusion. I could ponder the effects of climate change and the political ramifications but the sun has turned the leaves so bright today it defies any challenge or complaints. Today is a day to be lived.

---
Copyright 2017 Alan Petrulis All Rights Reserved