NEW YORK RAMBLES (page 32)
page 1 2 3 4 5 6 7 8 9 10 11 12 13 14 15 16 17 18 19 20 21 22 23 24 25 26 27 28 29 30 31 33 34 35 37 38 39 40 41 42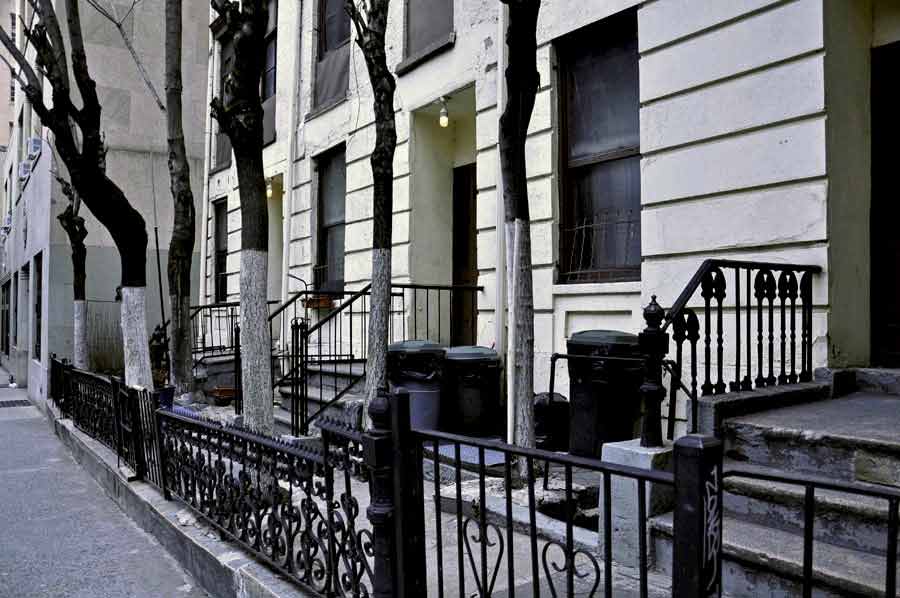 March 2012

A Walk across Midtown

The buildings that line some streets exude the hues of a corpse, the stonework that surrounds them as cold as death itself. Trees will occasionally stand firm against this bleakness, but here even the thought of leaves is blasphemy. Some streets belong to no one.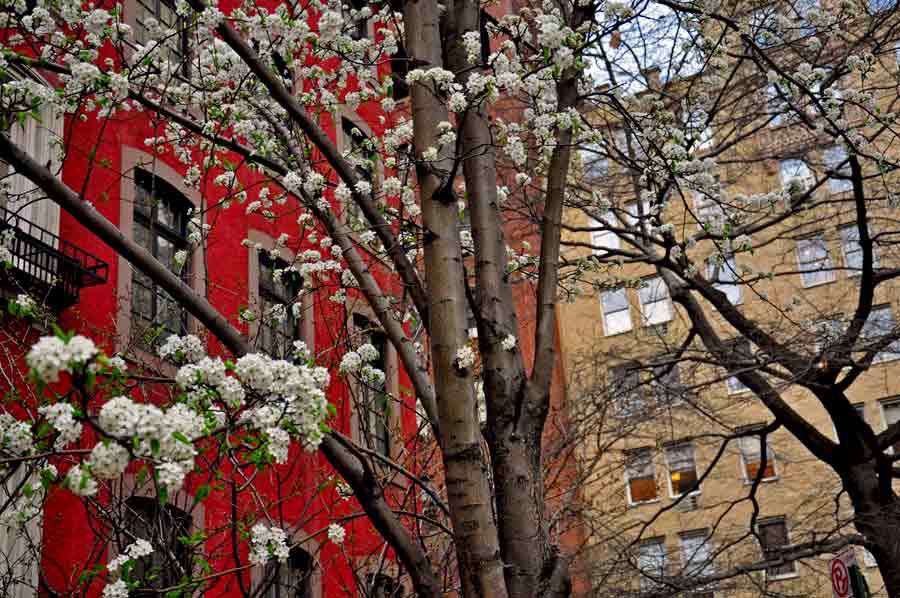 March 2012

A Midtown ramble

Sirens cut through the calls of a songbird, a dog spots another and barks. The flowers of spring provide a momentary oasis as long as I keep my glance firm, but this is a city on the move and every respite is shorter lived than fresh blossoms under a night's frost. A horn from a cab blasts out as I dash across the street.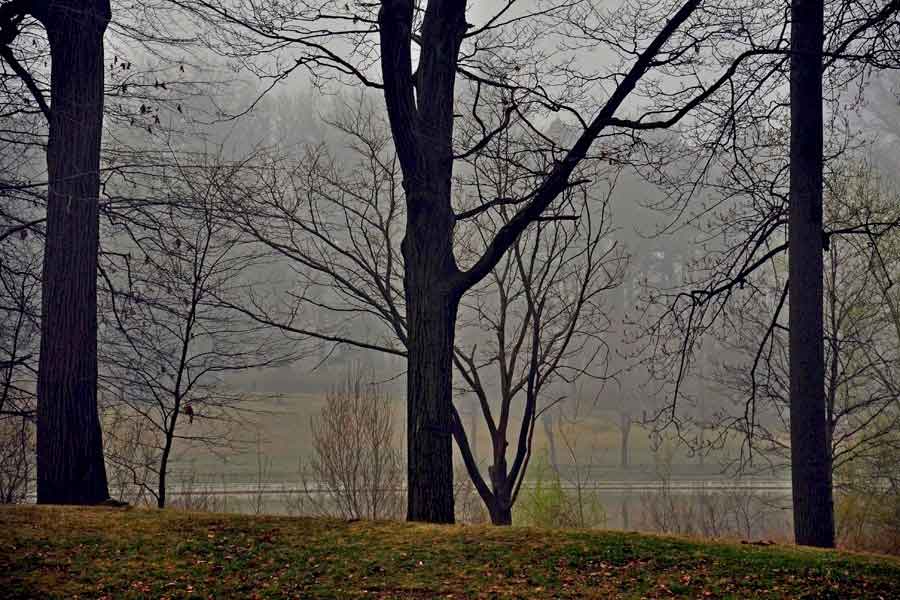 March 2012

A walk in Kissena Hollow

I should have woken earlier. By the time I got out my door most of the fog had dissipated though the sun was nowhere to be seen. I had been playing cat and mouse with the mists that arrive by night for a week, never crossing paths at an ideal moment.
March 2012

A walk from Union Square to Times Square

The sky never cleared as expected and the heavy grayness turns the streets into one vast silhouette. At Times Square the bright lights create a new world to be discovered and I lay claim to this land.
March 2012

A Midtown ramble

Public phones are dying off faster than the dinosaurs. I can foresee the day of my having to explain to those younger than I what these strange objects are that populate my photos.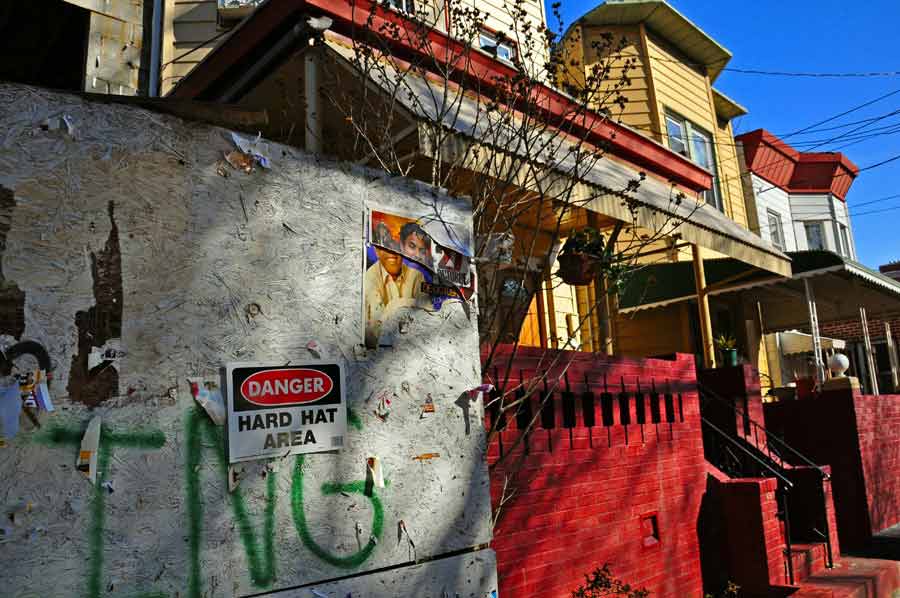 March 2012

A walk from Woodside to Corona

I travel without map in hand balancing my route between memory and opportunity. Grids of blocks come my way in fits and starts, broken by an endless stream of old byways, railroad cuts, and dead ends. A unified vision never existed here beyond that found in an administrator's eye. Streets have filled the landscape in every which way like water running downhill, and I now find myself funneled down the same paths over and over.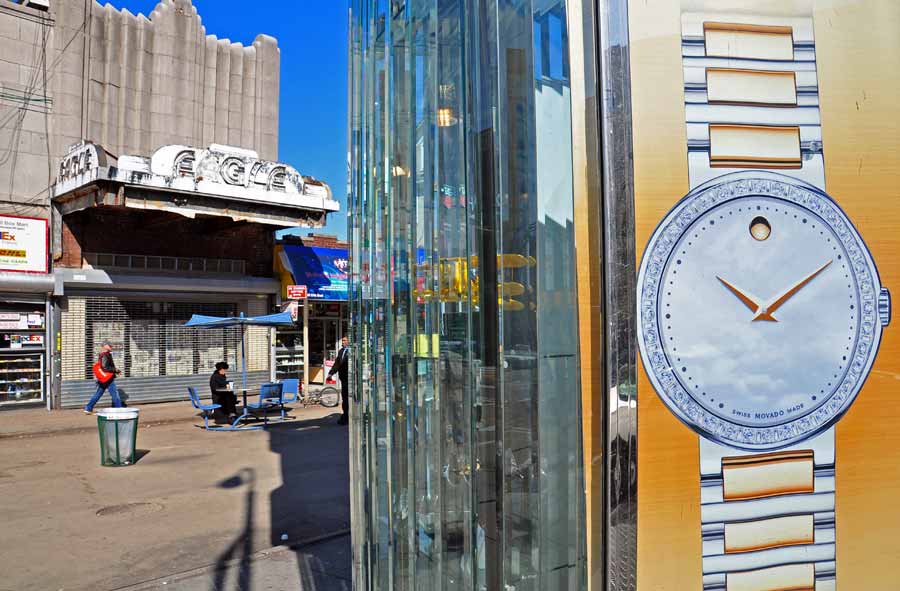 February 2012

A walk in Jackson Heights

I didn't realize it until I got home that the Eagle Theatre marquee had only begun being demolished this very morning. It was sheer coincidence that I crossed paths with it, or at least what was left of it. Timing is everything.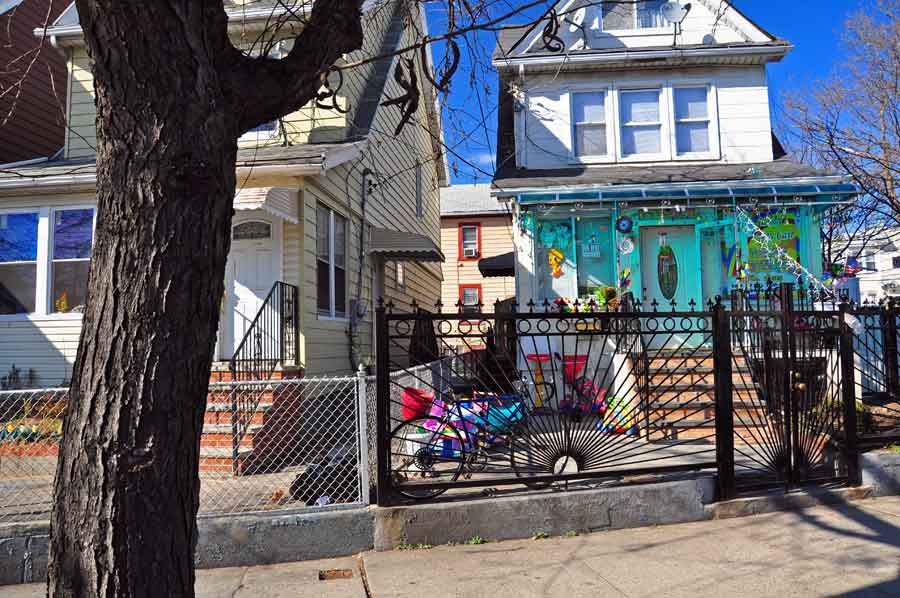 February 2012

A walk through Jackson Heights, Elmhurst, and Corona

There is no such thing as a typical street in Queens. Even within any given neighborhood there can be vast differences on a single block. Yet even in those places that have little personal appeal to me there remains a constant familiarity that is somewhat comforting.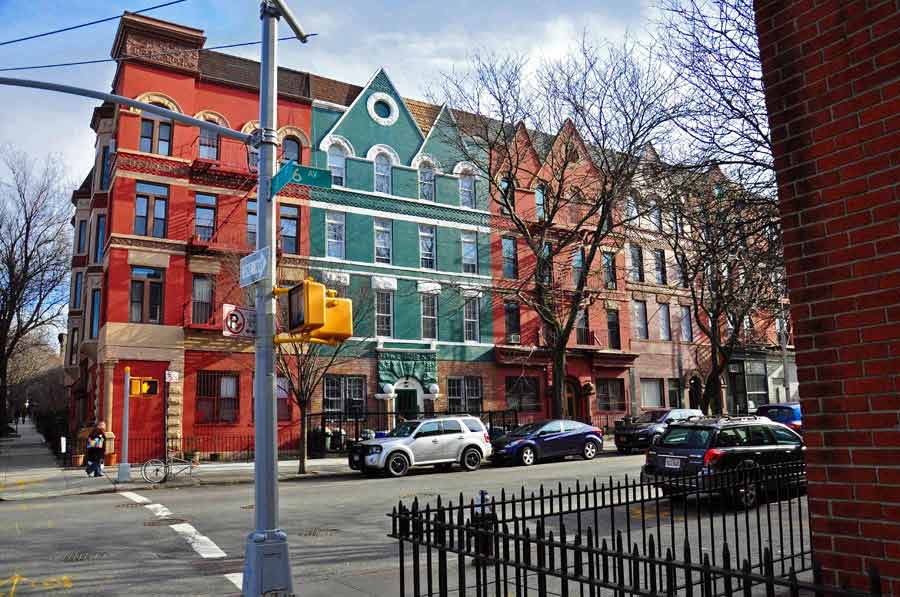 February 2012

A walk in Park Slope

As I approached a corner a smile came to my face, put there by the sight of some nicely painted, but not overly ornate buildings. If this spontaneous reaction could be inspired by something so simple, why am I not smiling more often? There was nothing spectacular here, only the modest results of those who put a genuine heartfelt effort into what they were doing. We burden ourselves by filling our world with the mundane. No matter how much we praise our mediocrities, we canŐt hide our hearts from the truth.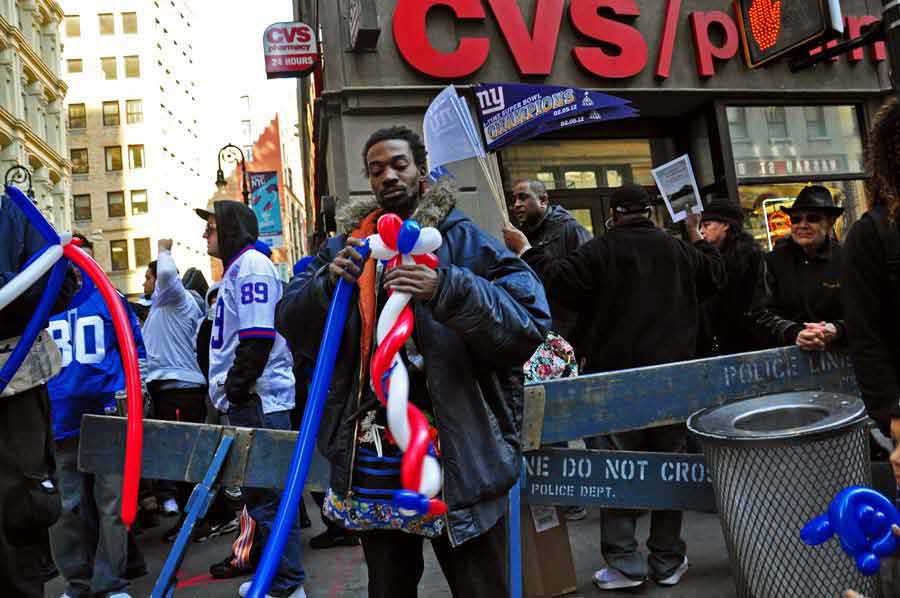 February 2012

A 7 mile walk from the Battery to Madison Square

Amidst the jubilation there were a lot of angry faces in the crowd. They had come to see their favorite football players in triumph, only to find they could get nowhere near the parade that was headed up Broadway. My own expectations going in were low having dealt with police crowd control measures too many times before. This parade was more about heros than spectacle, so my own interests lay more in the crowds and I was fine.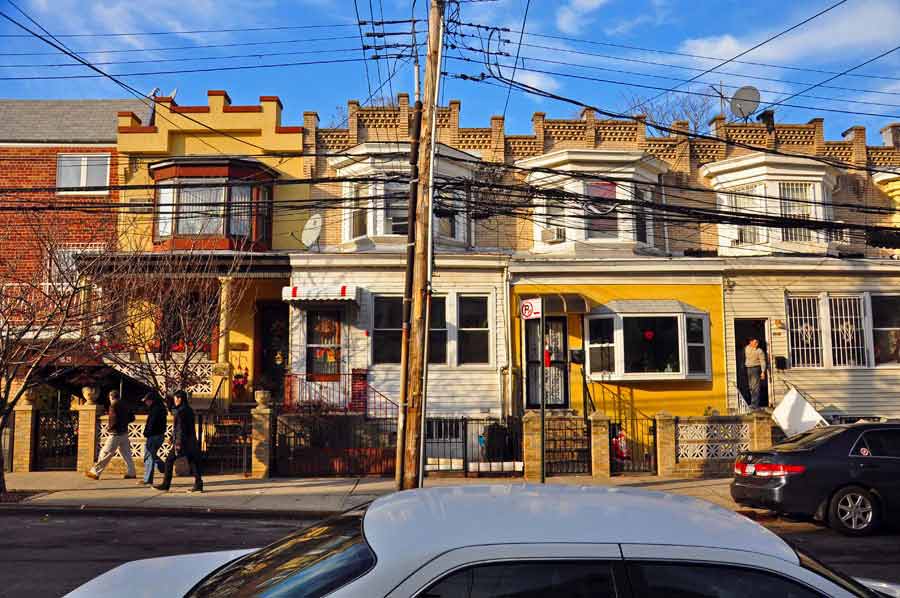 February 2012

A ramble through Elmhurst

As a child I traveled a fair amount with my parents but for the most part my life revolved around little more than my school, the nearby park, a handful of stores, and the few blocks neighboring my own where I had friends. It was only when I received my first bicycle that I began to stretch the limits of my known world. There was no place in particular that I wished to go, I just wanted to see someplace new even if not so different. I am reminded of this today out on the streets as I watch kids returning home from school, of how narrowly focused most of us still are. I am a stranger to all I pass, and perhaps those I pass are strangers to each other as well. We may live side by side, walk on the same ground, yet we are in different worlds.
January 2012

A 10 mile walk from Cypress Hills to Jackson Heights

Different neighborhoods do not just contain different types of architecture, they come with entirely different lifestyles that are at least in part dictated by how things are built there. As I ramble about I wonder how my life may have come to be very different had I grown up someplace else, even if that place was no further than walking distance away.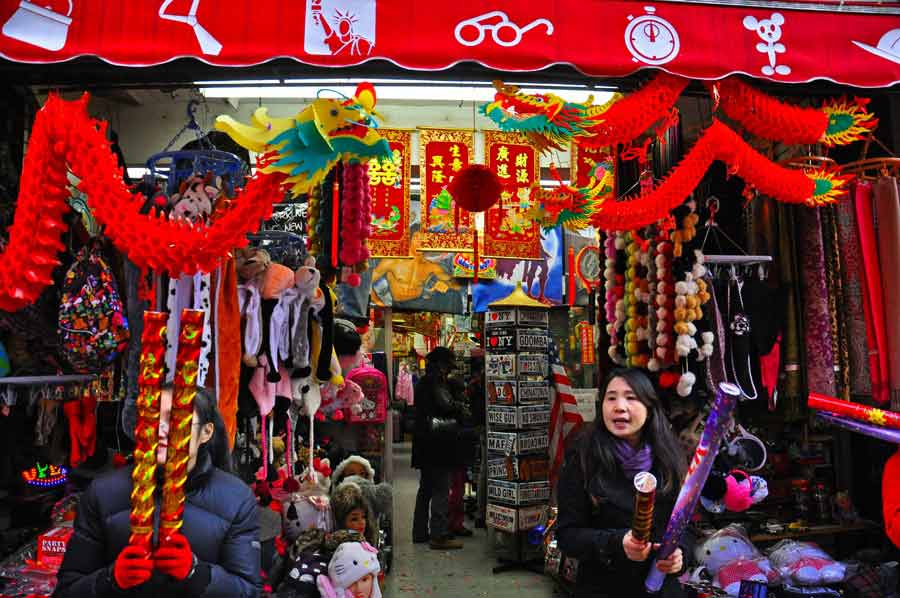 January 2012

A loop between Soho and Chinatown

After the Luna New Years Parade had ended, the streets remained alive with swirls of people and confetti. I often enjoy these moments more than the formality of the parade itself, for here I am no longer an observer but a participant. My revelry however is cut short by blasts of a police blow horn ordering people to clear the streets. A small army of street sweepers an men armed with leaf blowers follow. People in New York are still allowed to have fun as long as they don't exceed the official limits rationed out to them.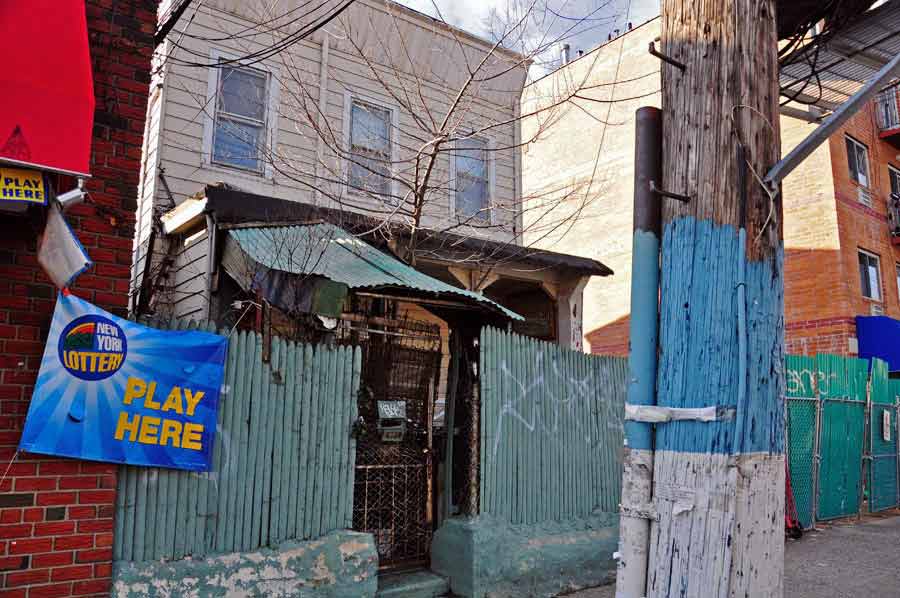 January 2012

A walk from Corona to Elmhurst to Jackson Heights

People can be so obtuse. They often create things without ever seeing the beauty in what they have done, and sometimes without ever realizing the absurdity in it as well.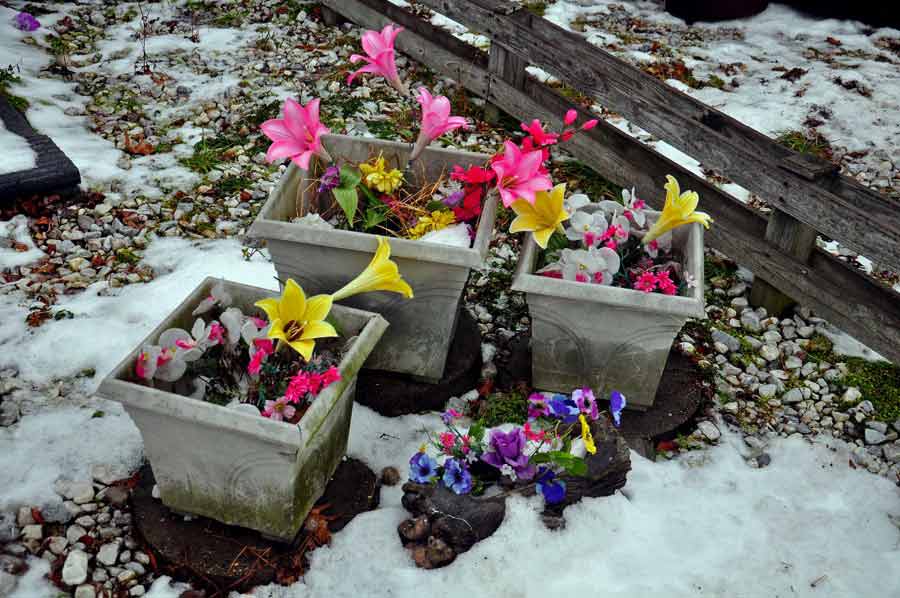 January 2012

A loop between Flushing and Hillcrest

We often make do by adding artificiality to our lives when we do not have access to the things we truly desire. Some however go out of their way to replace that which they do have access to with the artificial. Perhaps they find the reality surrounding them is too messy to deal with.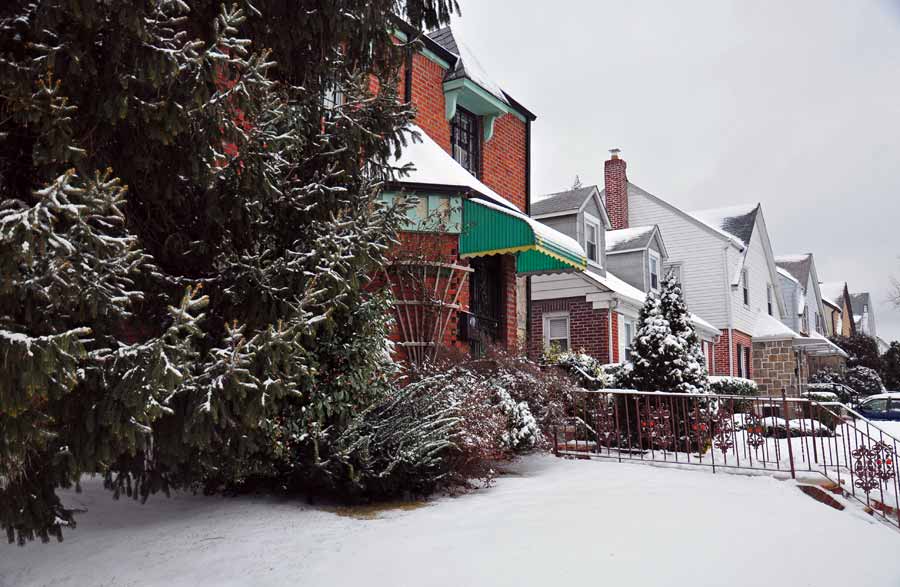 January 2012

A walk in Auburndale

The snow was light, but it was cold and windy and I did not want to leave the comfort of my home. This winter has been much too warm and I haven't had the chance to acclimated to it properly. I've learned to embrace the winter months but when seasonal changes are this slight, I begin to drift off towards spring. I force myself out as if meeting an obligation. The biting wind stings my cheeks but I do not turn back or even adjust my scarf. The cold passing through me makes me part of this glorious day and I am glad to be alive.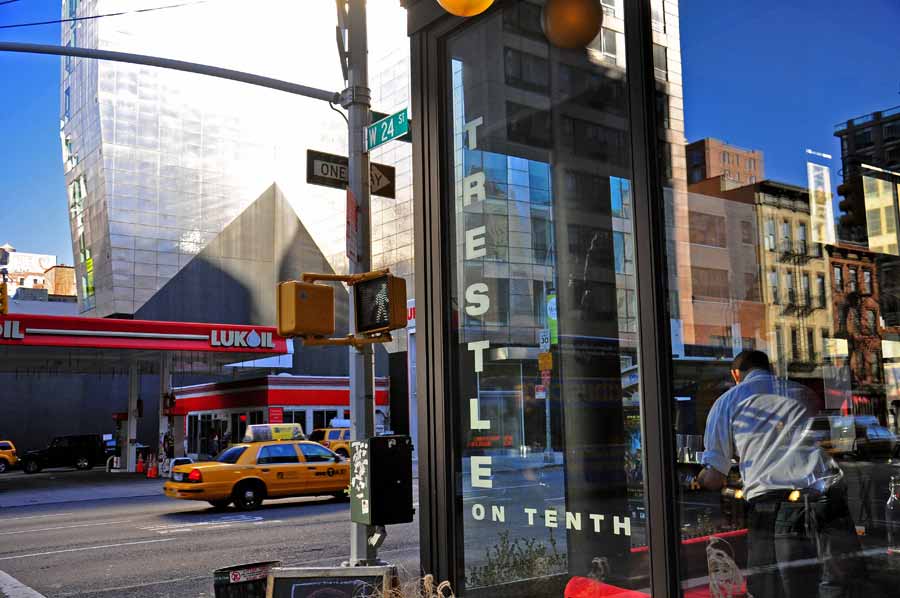 January 2012

A walk from Chelsea to Midtown

The light that makes a good composition can be so fleeting that it is most often nothing more than happenstance to encounter it. There are probably a million magnificent moments a day that go unrealized because they pass too quickly without anyone to notice.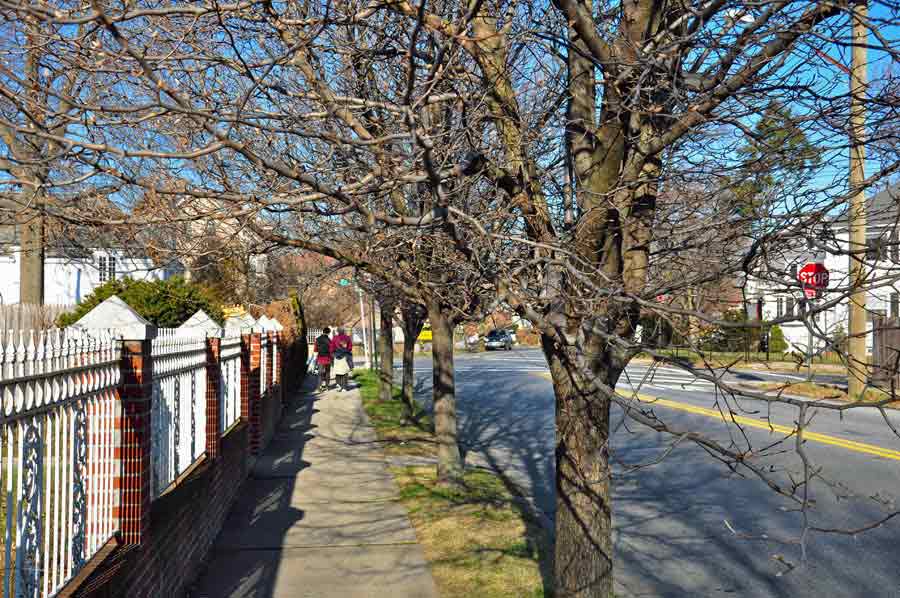 January 2012

A walk in Flushing

On a street I have walked down a thousand times I suddenly awaken. I have recently gotten into a bad habit of measuring my days through what I accomplish as if I were a machine, forgetting the simple joys that make up most of the day. Sometimes things are so familiar it is easy to forget to open our eyes to them.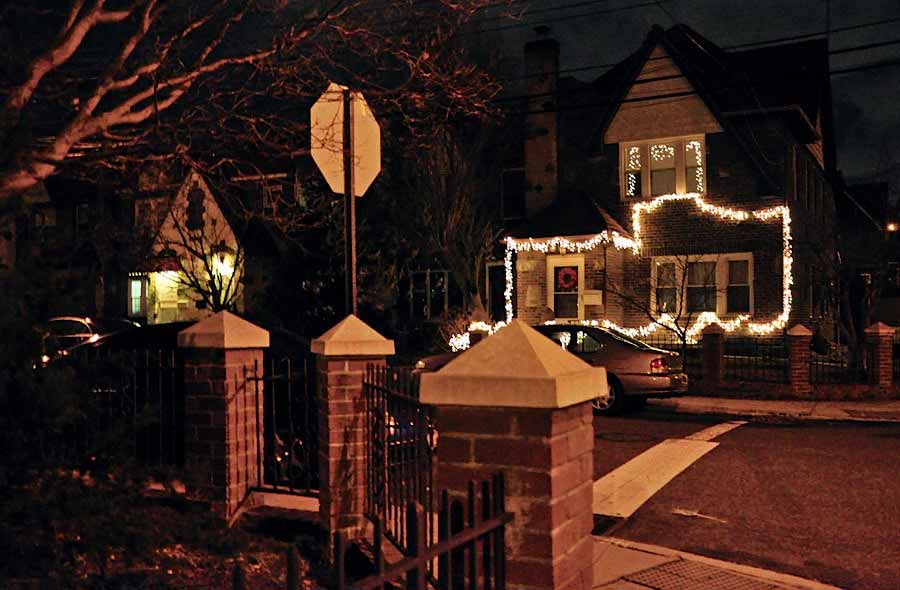 December 2011

A walk in Flushing and Auburndale

It is the eve of a new year, and the unseasonable warmth draws me out after dark in search of holiday lighting. I find myself fluttering about from one brightly lit point to the next like a wayward moth. After roaming in circles for blocks on end I realize I have no idea where I am.
December 2011

A walk in Maspeth

There is a certain sameness to certain neighborhoods, often heightened by the rigidity of the grid they lay on. Then suddenly someone, for better or worse breaks the mold. Order will always be assaulted, if not through atrophy then by design.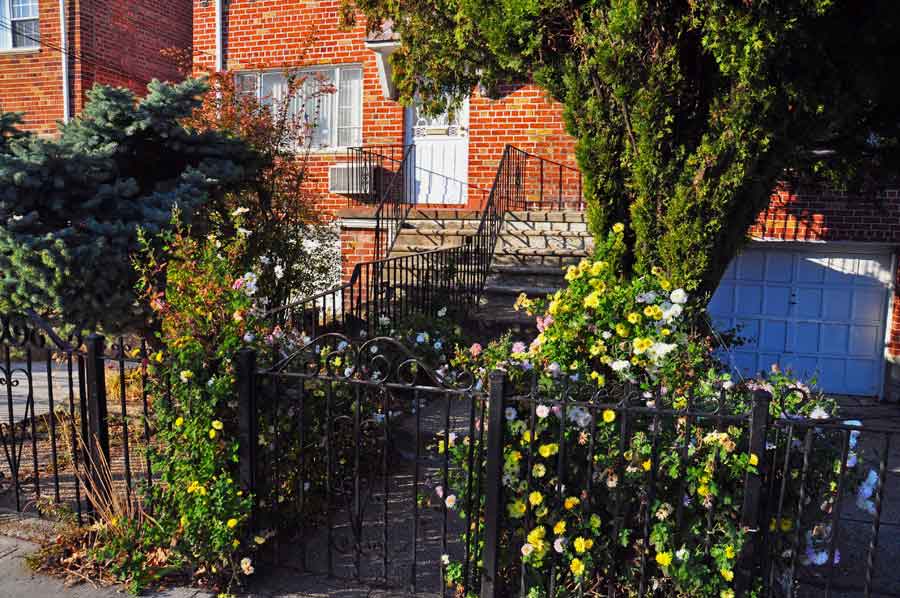 December 2011

A ramble from Woodside to Maspeth to Corona

Some are content living amidst concrete. They pay it no heed to it or even go out of their way to ensure no living thing crosses their path. They idealize sterility as if it were a god. Others however will have nothing of this. They see to it that something is planted in every nook and cranny, then let nature take its course.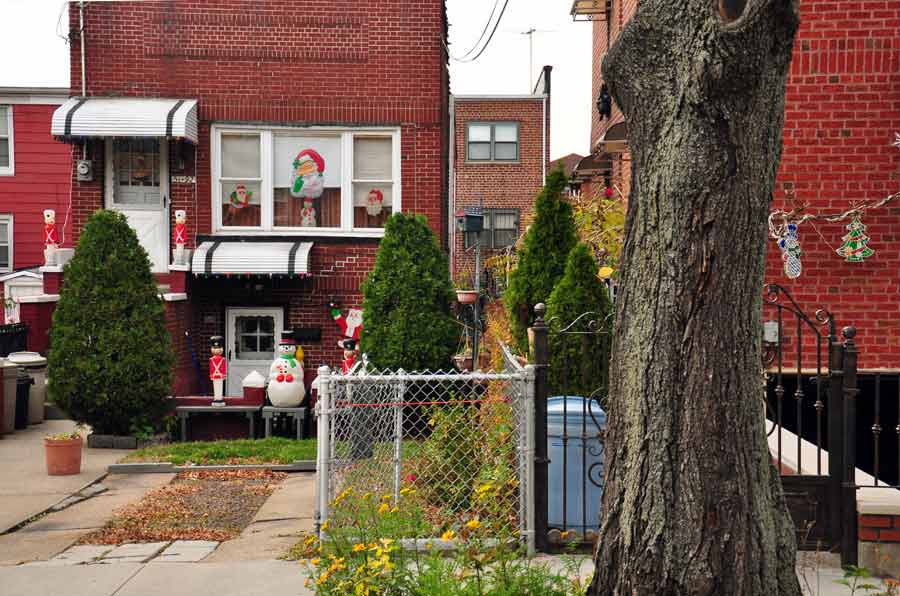 December 2011

A walk in Elmhurst

Should Santa be out amidst the roses and chrysanthemums?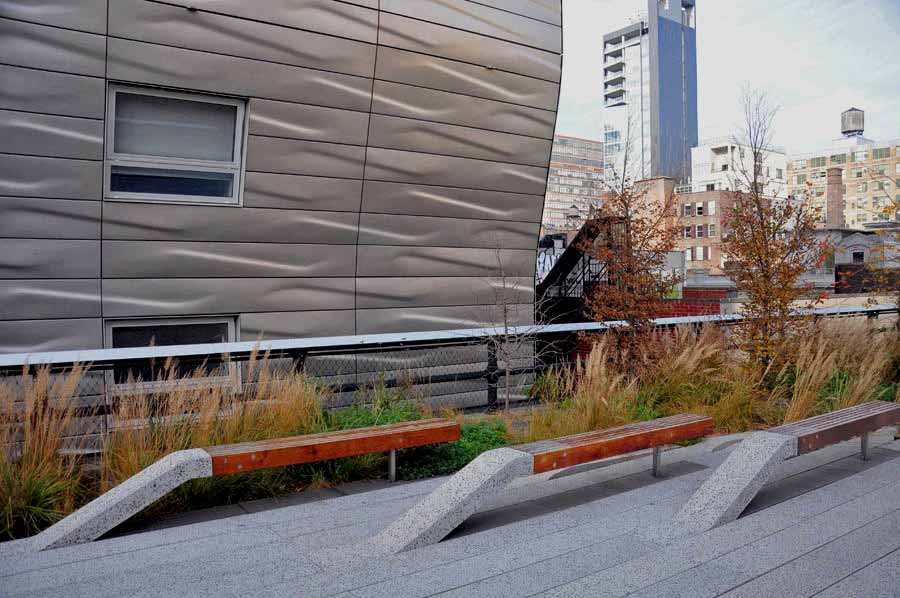 December 2011

A walk from Chelsea to the Battery

Up on the High Line I was reminded of the movies and cartoons I watched as a kid that portrayed the world of the future. Their cities never seemed like they could every be real, but then again this one is feeling less real by the minute. Even so I do not criticize for a change but just take it in. For some reason my eye seems kinder today.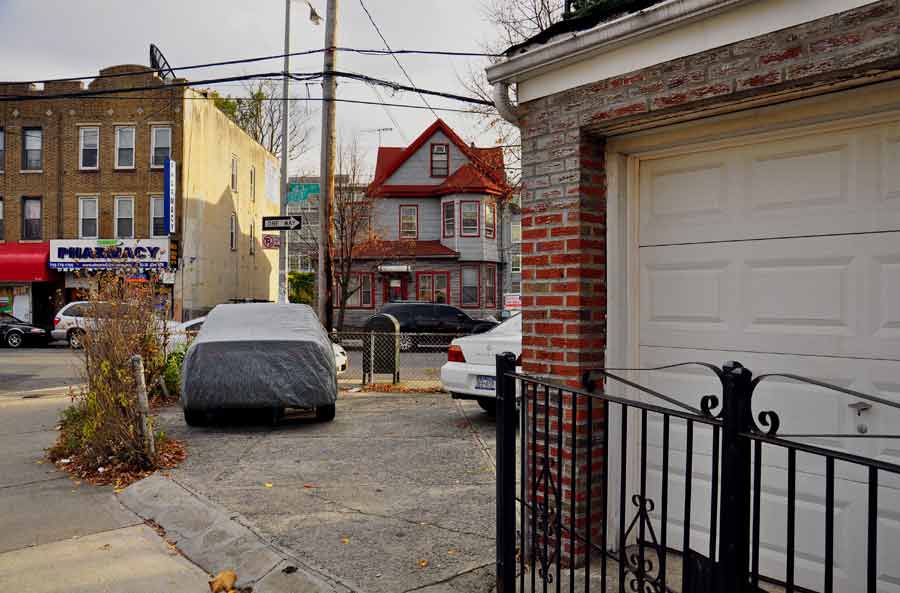 November 2011

A ramble from Woodside to Maspeth to Jackson Heights

It is a warm day for late November. I don't want the day to end, but the low light betrays the temperature. This time of year nightfall sneaks up fast.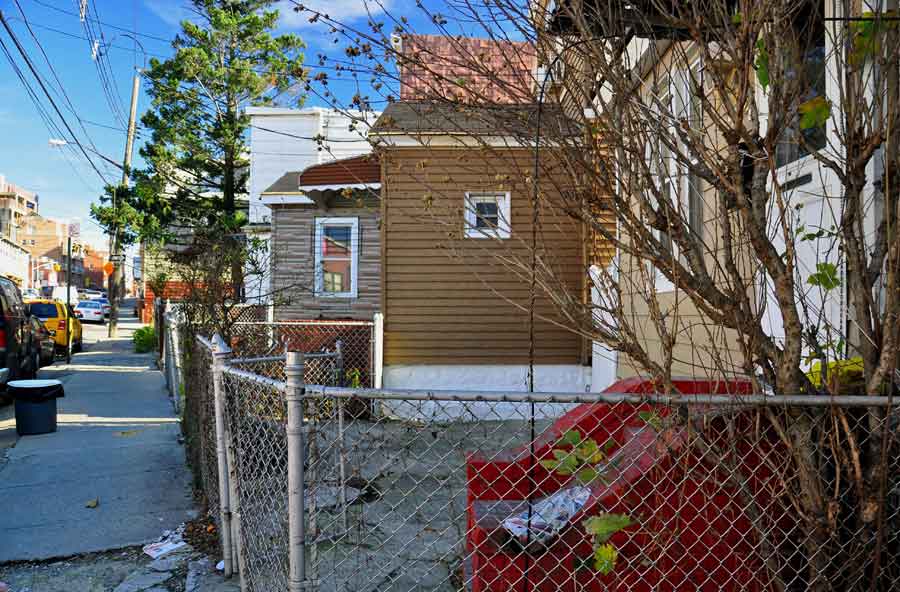 November 2011

A walk in Flushing

Day by day the trees are more bare. Autumn has been drawn out this year but it is still passing to quickly for me.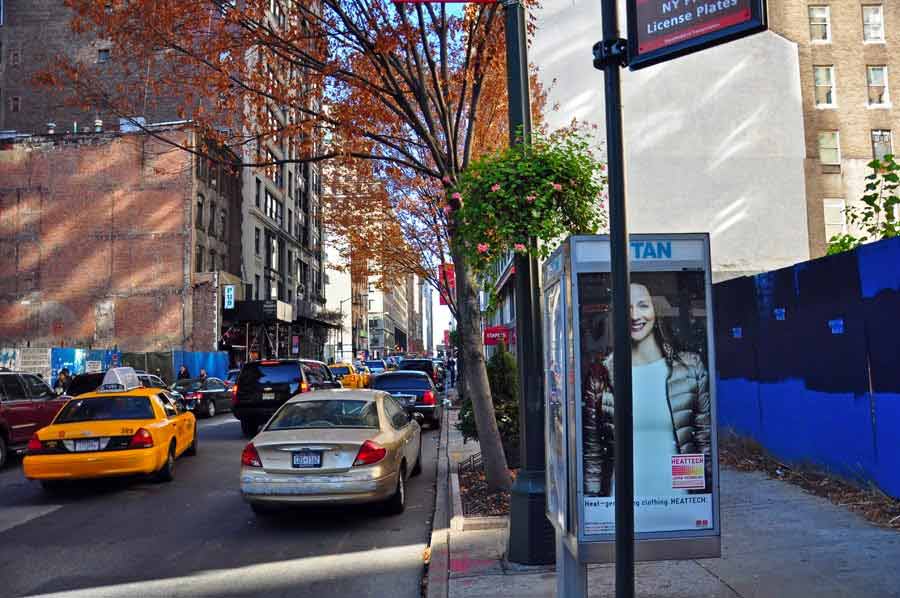 November 2011

A walk through Midtown

All the shots I take are subject to the vagrancy of traffic, pedestrians, advertisements, season, weather, and time of day. Each can drastically render a place completely different on a daily basis. Despite these variables I often find myself attracted to the same locations. There must be something compelling about the nature of the space itself, which is something that cannot easily be put into words, but of course I put into pictures. I dread the day they finally put up a building on this corner.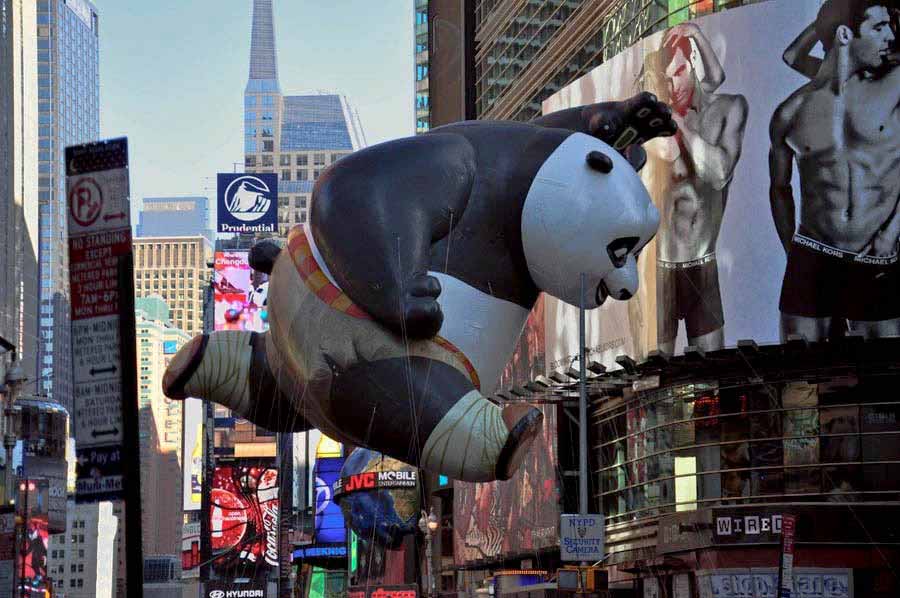 November 2011

A loop between Times Square and Union Square

The crowds at the Macy's Thanksgiving Day Parade were so thick I could not get to any of the locations that I had hoped to shoot from. Even so I found myself unexpectedly mobile and it turned into a good day for shooting. For this parade it often comes down to finding any spot where the balloons become animated in their setting. A young girl next to me cried out at the top of her voice to one of these passing characters, "I saw you on TV, I saw you on TV" as if it were alive. Her parents commented to each other that they never heard her so loud.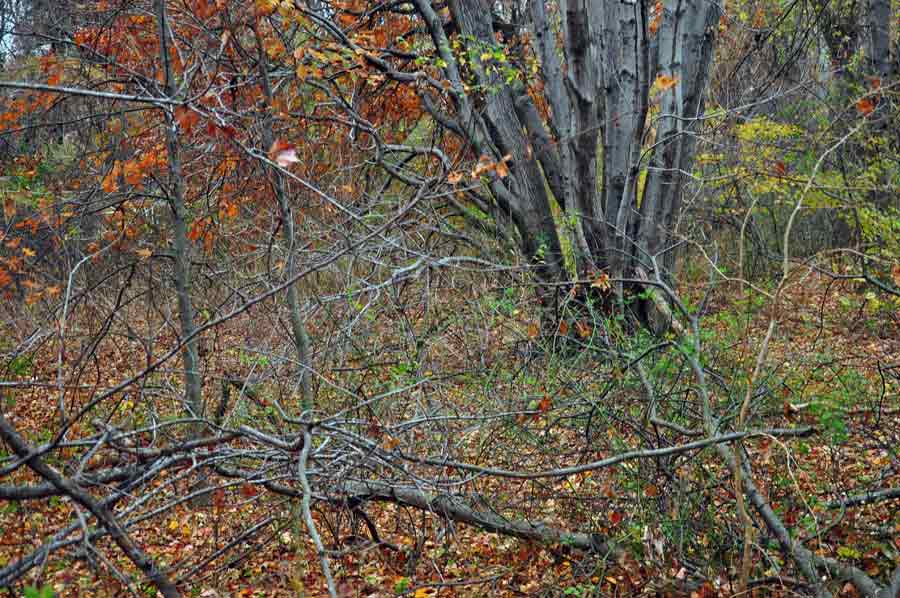 November 2011

A ramble through Kissena Hollow

I walk amidst an incomprehensible tangle of bare branches, briers, and weeds that linger on as if the season never changed. Then in a single moment everything becomes clear. That which we need is not only to be found in those places we have been carefully taught to look.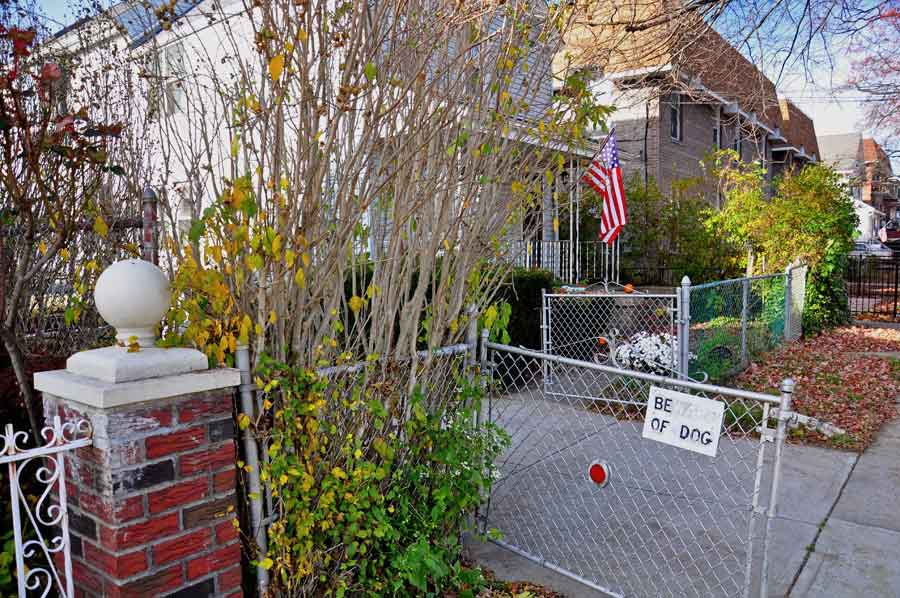 November 2011

A walk in Flushing

Despite the woes of our educational system, perhaps we have actually become far too literate, forgetting the inherent magic that exists behind written words.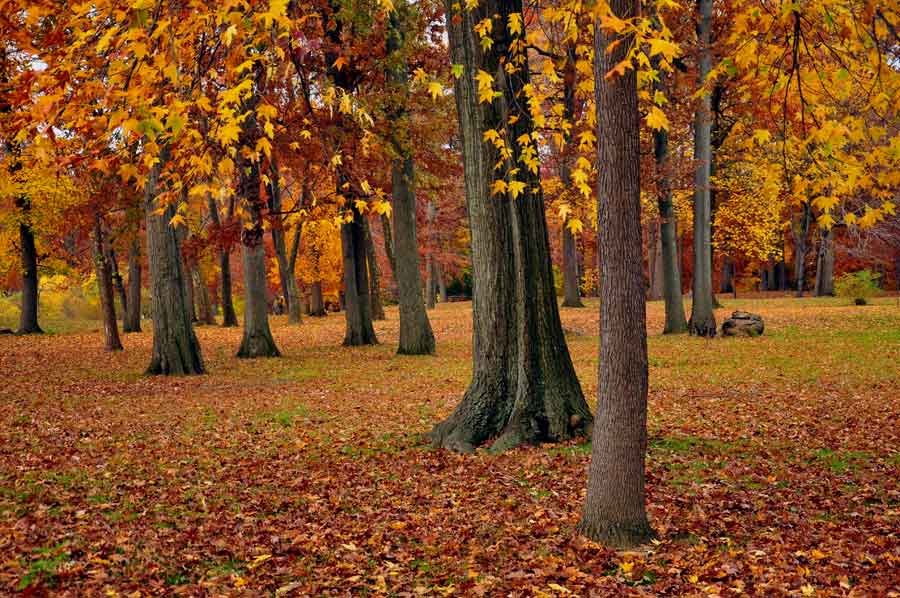 November 2011

A walk in Kissena Hollow

It is much too easy to stay self-absorbed and discard the possibilities offered us throughout the day as irrelevant or simply inconvenient. Moments must be seized for even the best of them are far too fleeting.

---
Copyright 2012 Alan Petrulis All Rights Reserved