NEW YORK RAMBLES (page 33)
page 1 2 3 4 5 6 7 8 9 10 11 12 13 14 15 16 17 18 19 20 21 22 23 24 25 26 27 28 29 30 31 32 34 35 36 37 38 39 40 41 42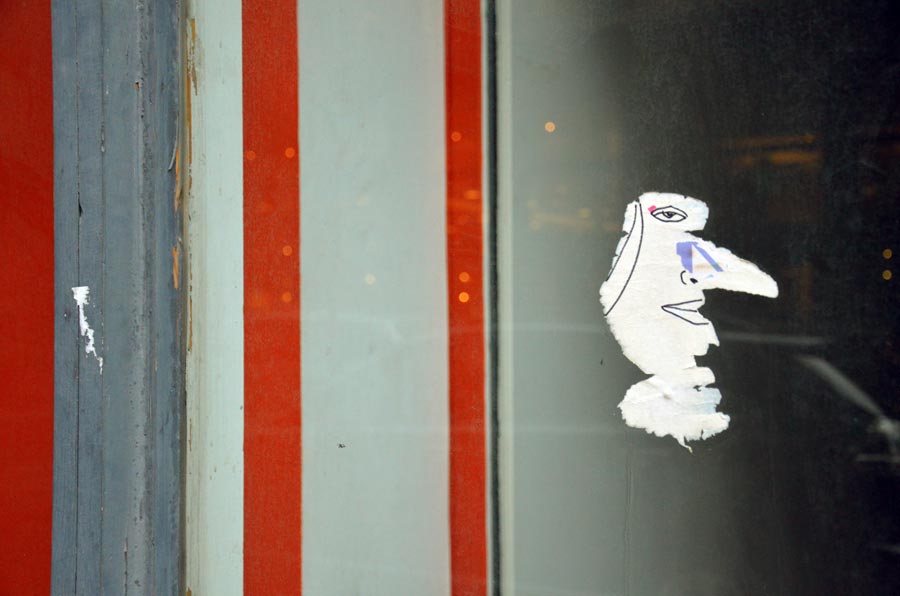 October 2012

A walk from Soho to Union Square

In New York everyone thinks they're Picasso.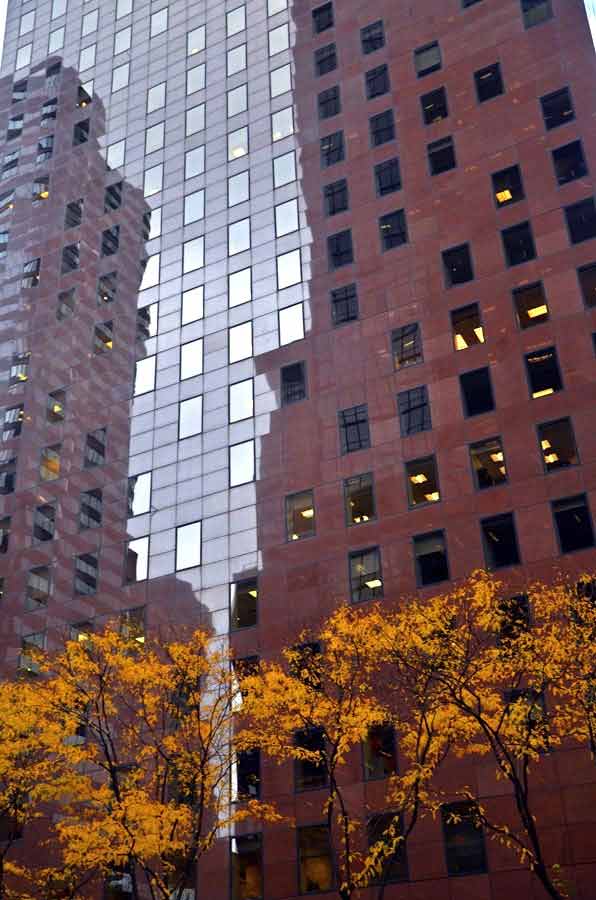 October 2012

A Midtown ramble

After carefully lining up colors and shapes for a composition, I find that I don't always know what I'm looking at.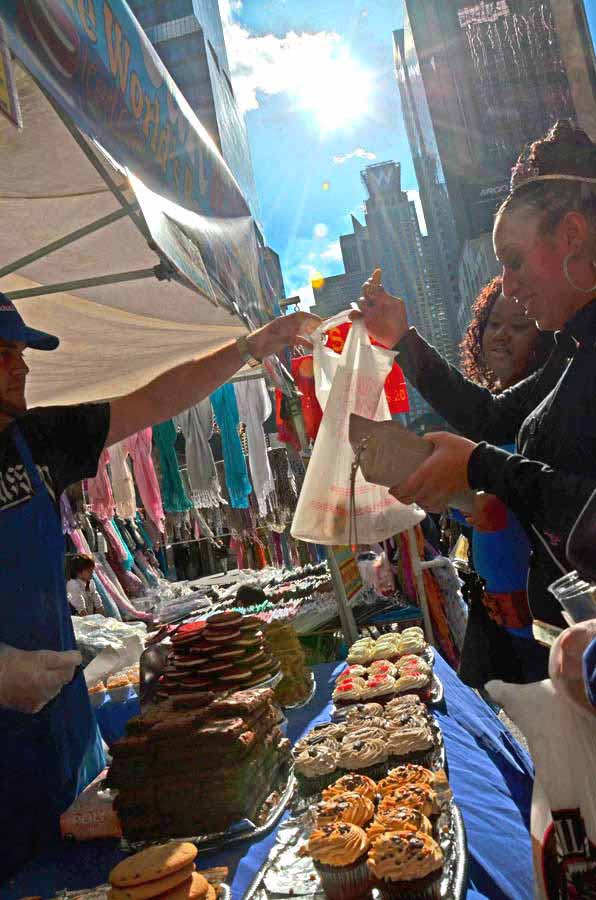 October 2012

A walk around Midtown and Central Park

I turn a corner and unexpectedly find myself in the midst of a street fair. There are so many things happening in New York that even great events that would be a big deal elsewhere can go practically unnoticed here. I lined up my shots, snapped away and then moved on as if it were any other day.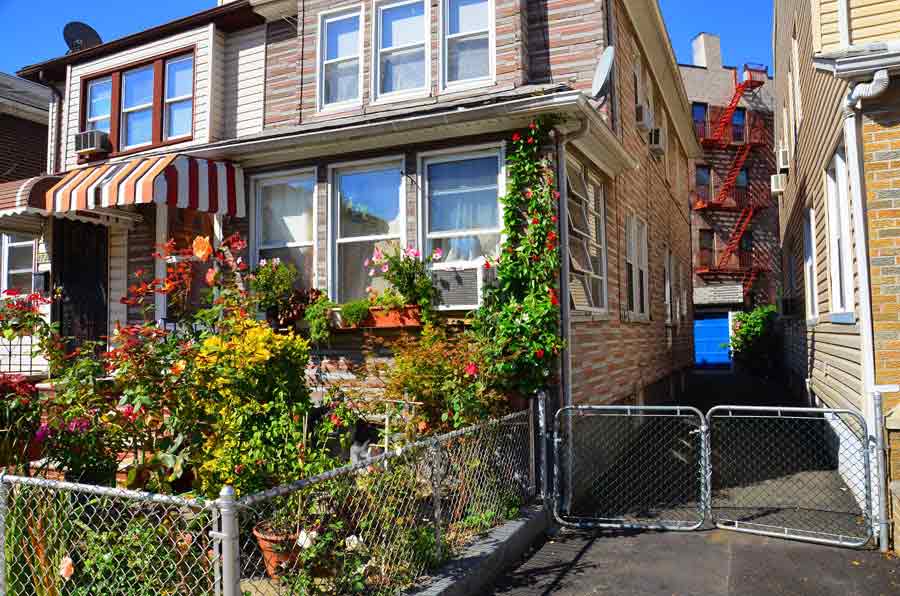 September 2012

An 8 mile loop between Woodside and Astoria

I have walked the streets of many neighborhoods, and a unified vision is not to be had. It all seems to be held together by a force so delicate that if the city could be dropped it would fracture into a thousand pieces that could never be put together again.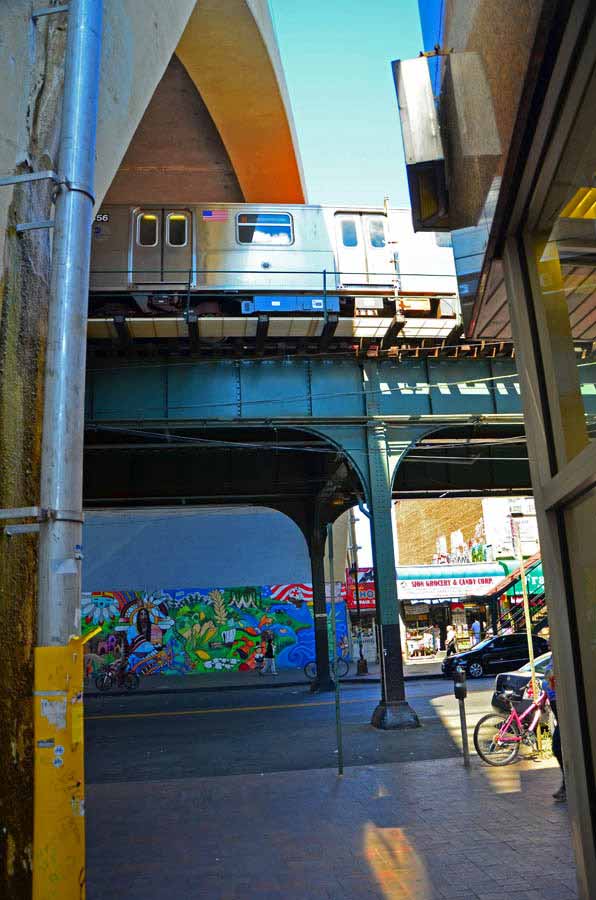 September 2012

A 9 mile walk from Flushing to Astoria then down to LIC

For as much as I have walked across this city there are still patches that remain unknown to me. I have extrapolated their continence in my mind from familiar surroundings, but I am often quite surprised at what I find once I actually set foot there. Knowledge is good but I hope I never run out of discoveries.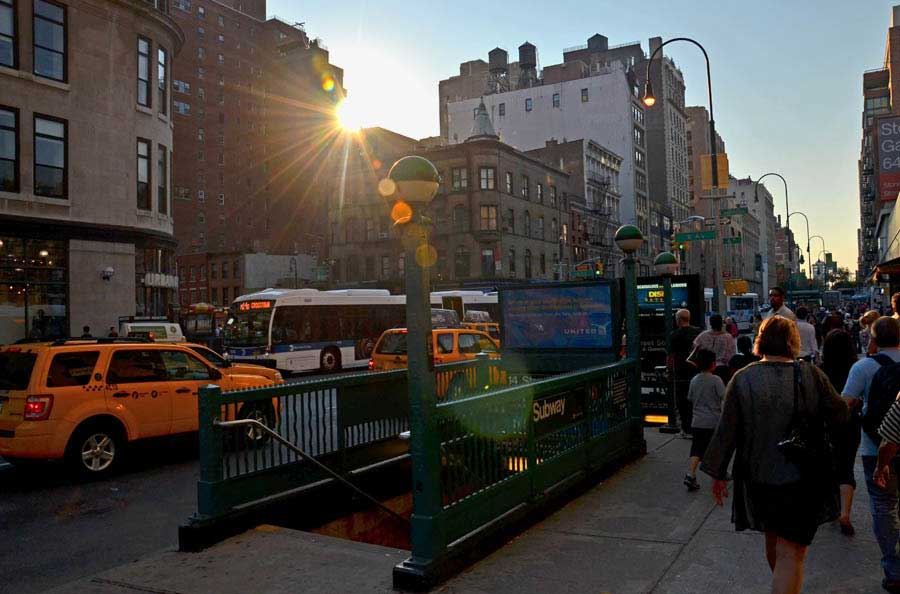 September 2012

A walk in Midtown

I know that sunset is arriving earlier these days but it seems to be dimming well before the appointed hour. The midday sun will still roast your skin in minutes while a clear late sky will practically seem overcast. The deep alleys of the city are only impeding my judgment.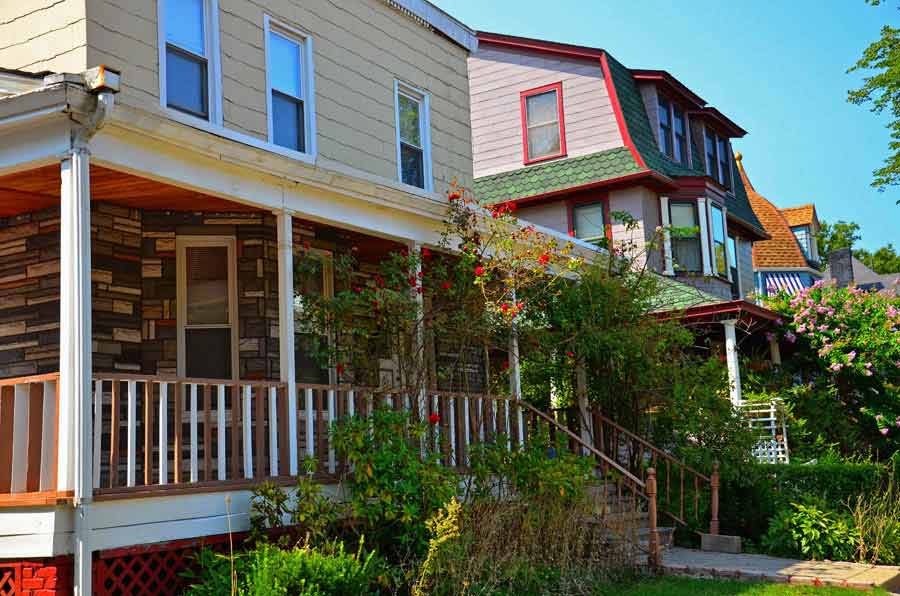 August 2012

A walk from Ditmar Gardens to Park Slope

For a long time most thought of the outer boroughs of New York as the country. There has been much movement toward urbanization since this idea was commonly held, but there are still pockets where this perception seems to remain a reality. I can grab hold of a different time as long as I don't look too hard or wander too far.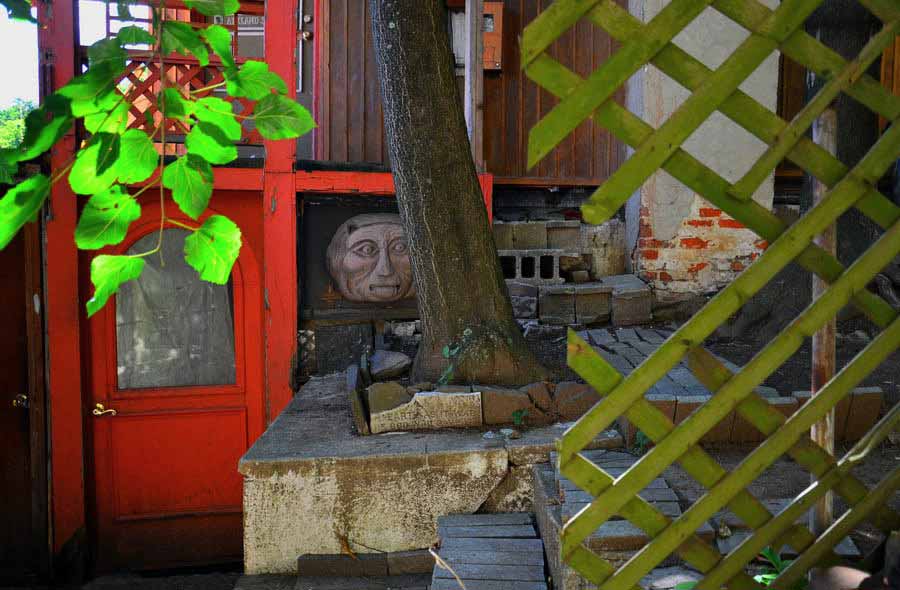 August 2012

A walk from West New Brighton to Clifton

Today the gods are with me. I honor them with a digital alter.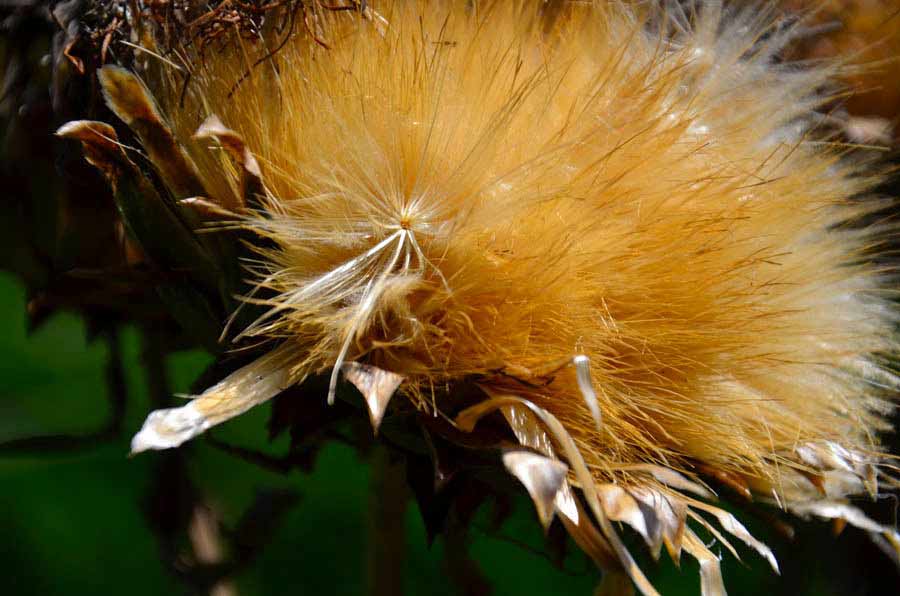 August 2012

A walk around Snug Harbor

All is impermanence and I accept that someday my turn to die will come, but there are moments when all the worlds troubles fade away, when there is nothing but beauty before my eyes that makes me want to live forever.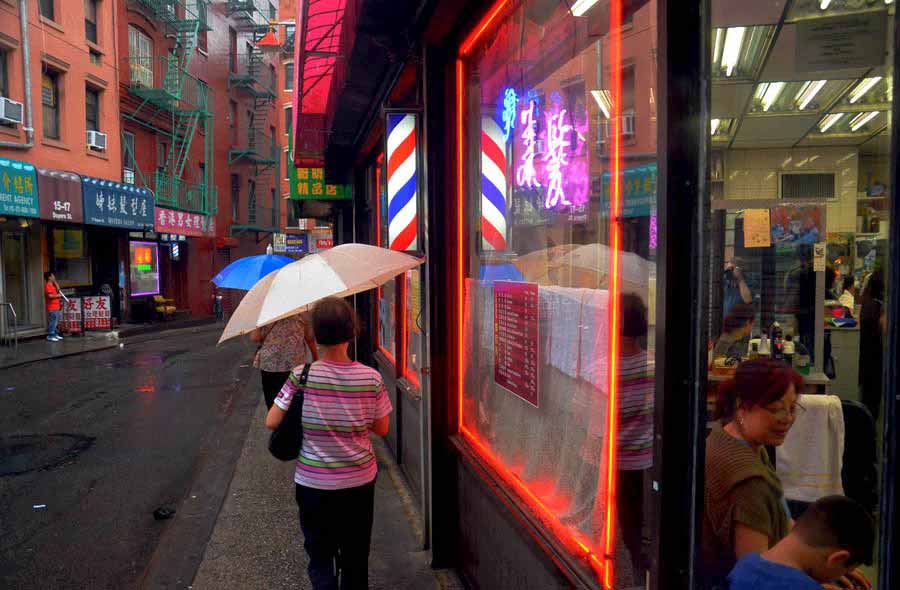 August 2012

A walk from Union Square to Chinatown

The droplets are light and too far in between to be a bother. Then the sky begins to flicker like a Florissant bulb gone bad, the thunder, a low endless rumble. My seat to this show is in the far rear balcony, the players may strut but cannot strike. Suddenly branches heave and sway, and bags and cups lying in the gutter are flying to the heavens. I am awakened from this dream by a slap of hard rain. For a brief moment the sound of droplets hitting quickly pooling puddles creates a hypnotizing chorus. Light explodes around me and I realize my precarious situation. Life is like that; one moment you are are a comfortable spectator, the next you are the spectacle.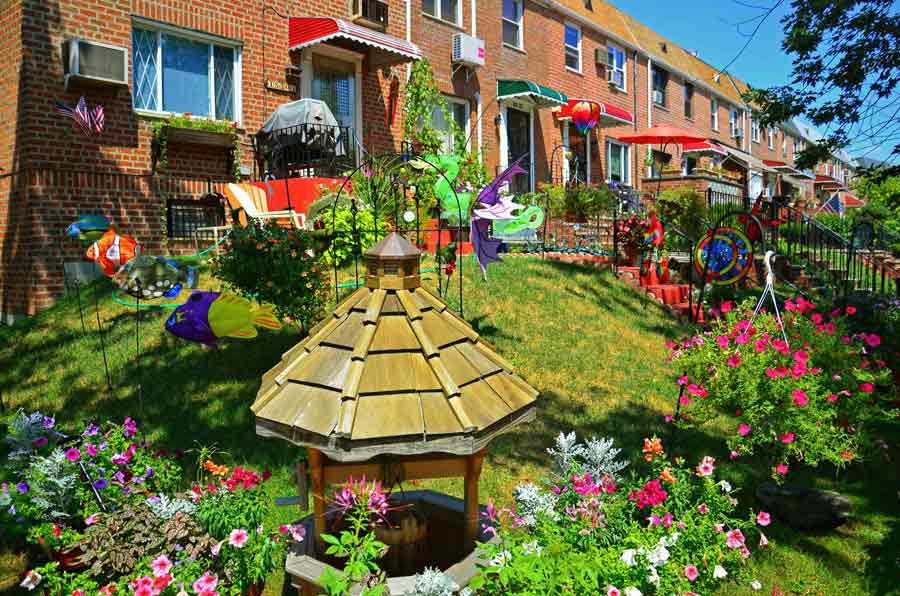 August 2012

A walk from Kew Gardens to Flushing

So much of what I am struck by as I roam the streets seems to conjure up very early childhood memories of both Brooklyn and Queens. I do not remember where these places were with any certitude, nor do I have any particular memories attached to them; they are just pictures floating freely in my mind. For something seemingly so trivial they determine a great deal of my personal aesthetics. I seem to be reaching out for something beyond my grasp, but for what? It is certainly not nostalgia for many of these memories are tinged with an underlying uneasiness and even revulsion.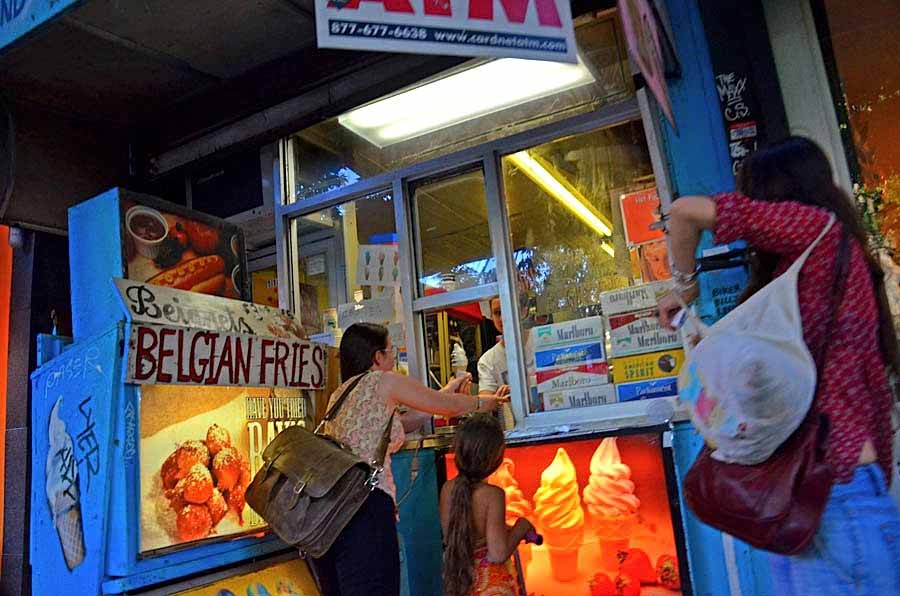 August 2012

A walk from Midtown to the Lower East Side

Over the last few years I've come to realize that there is a direct correlation between many of my typical compositions and my untypical brain structure. While I have long thought of this uniqueness as providing me with an advantage in my work, I've recently come to wonder if this is really a drawback. Am I illuminating a new perspective for others or creating work for an audience of one?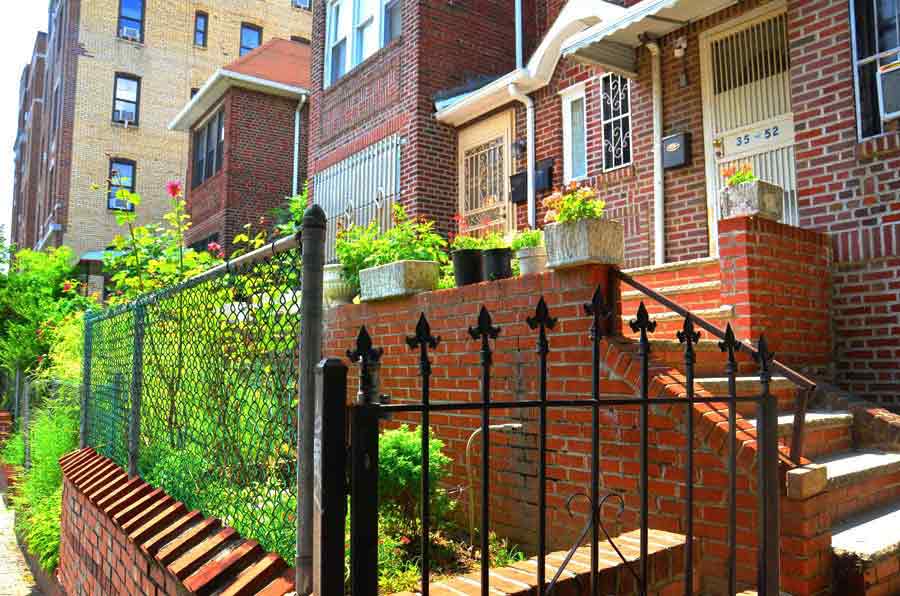 July 2012

A ramble through Corona and Jackson Heights

The County of Queens cannot boast of the long architectural traditions found in the old world, but I think its propensity to jumble architectural styles and elements are unmatched anywhere else.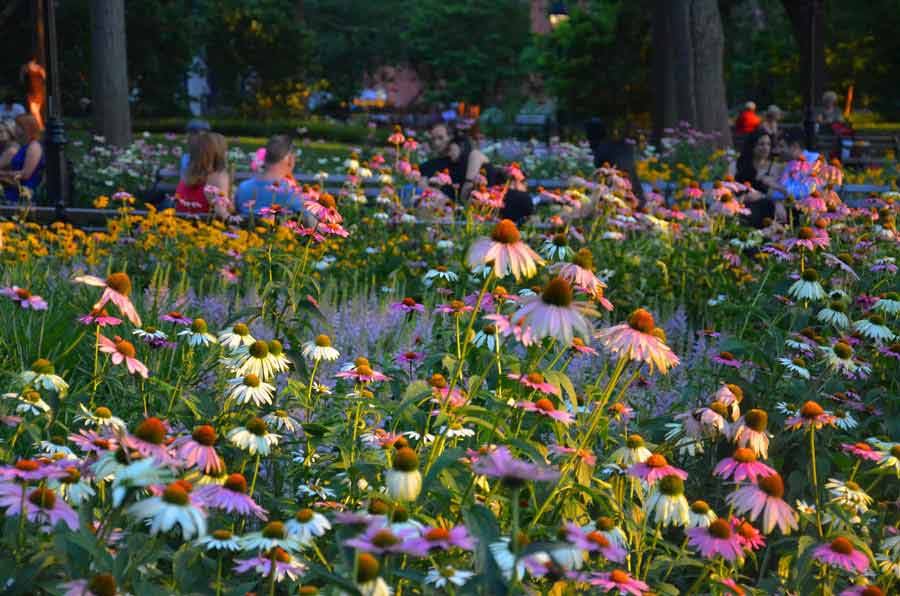 July 2012

A loop between Union Square and the Battery

I entered Washington Square with hope of capturing the sun in a particular location as it set, but it didn't quite work out. The effect of the sun's streaking rays however were remarkable as they fell across the flower beds. Most people were left to sit around in cool shadows growing ever more blue while the few in the sun glowed with a radiance so otherworldly I thought I was on the cusp of witnessing a revelation. None of the particulars before me existed a hundred years ago, but I felt that I had stepped back to another time and was loath to leave it.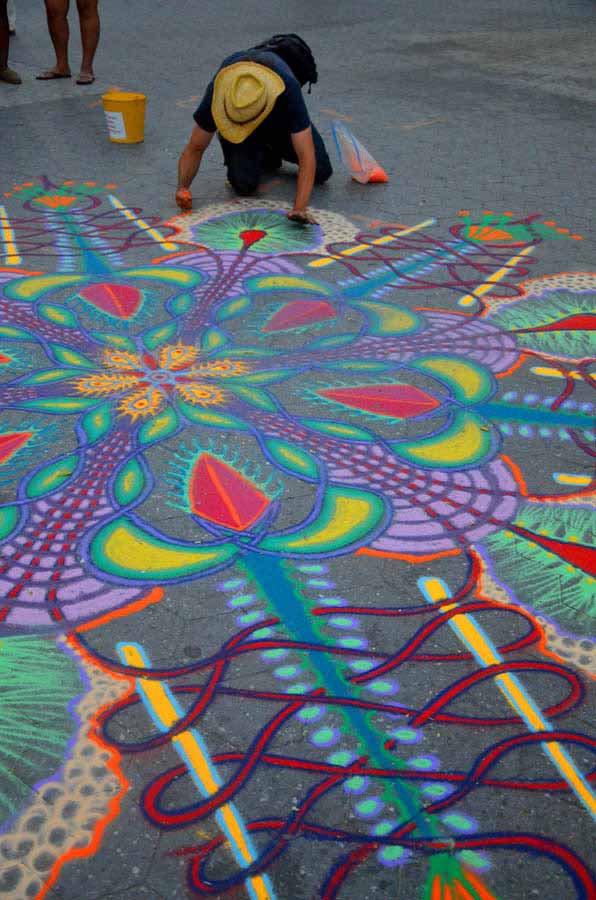 July 2012

A Midtown ramble

The art of sand painting is meant to remind us of the impermanence of life and the world we live in. I'm not sure that New Yorkers need such a reminder.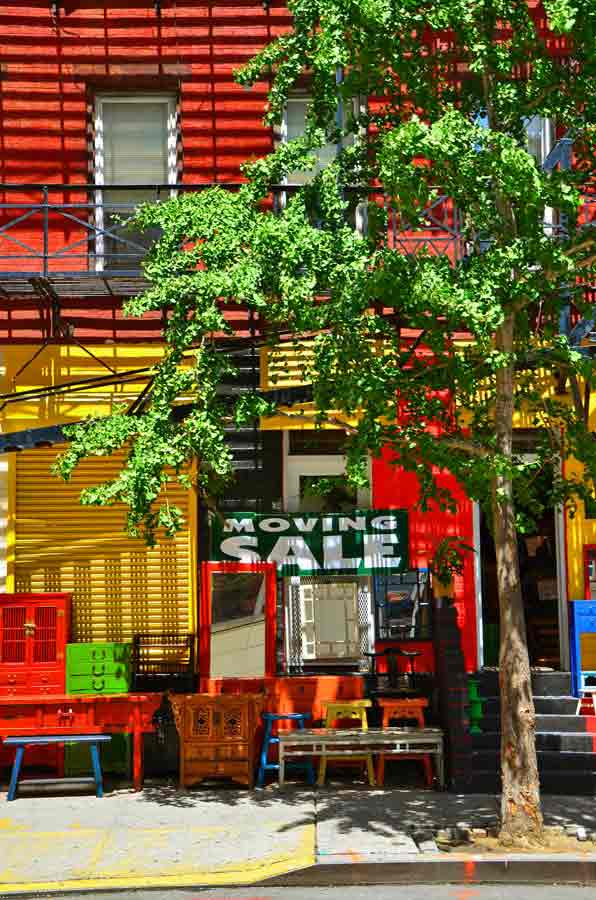 June 2012

A Midtown ramble

New York's climate is as much a result of culture as it is about weather patterns. Some streets are cold and others are hot year round.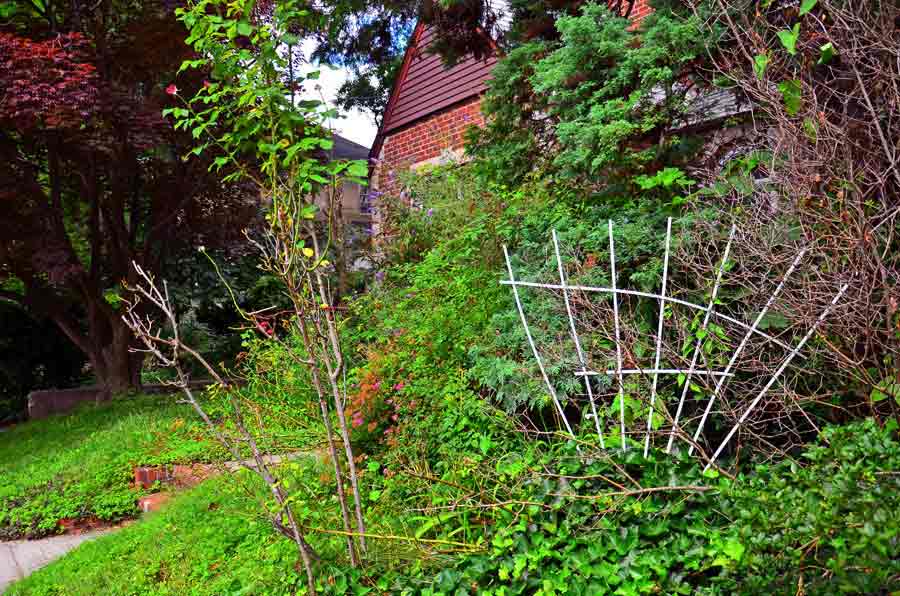 June 2012

A walk in Flushing

Gardens are more of an idea than a reality. We think it a means of bringing nature into our lives when it is really about suppressing nature, or at least bending it to our will. We cut, we prune, we weed, we do all that is necessary to prevent plants from living out their natural lives. It has always struck me odd when some gardner advises pruning as good for a tree or bush as if millions of years of evolution did not do a good enough job. Man always knows better. It takes but a brief lapse in diligence before our garden seizes the opportunity to rush toward freedom.
June 2012

A walk around Coney Island

A lot of people wrote off Coney Island years ago. This misguided apathy has only lent a helping hand to those who have other designs for the place. While developers are slowly grinding it away, its true spirit was alive today. Honky Tonk my be a dirty word to those who prefer sterility, but it still has its following among New Yorkers if the growing crowds here were any indication. A summer day filled with mermaids and a cool sea breeze under a beautiful sky; who could ask for more.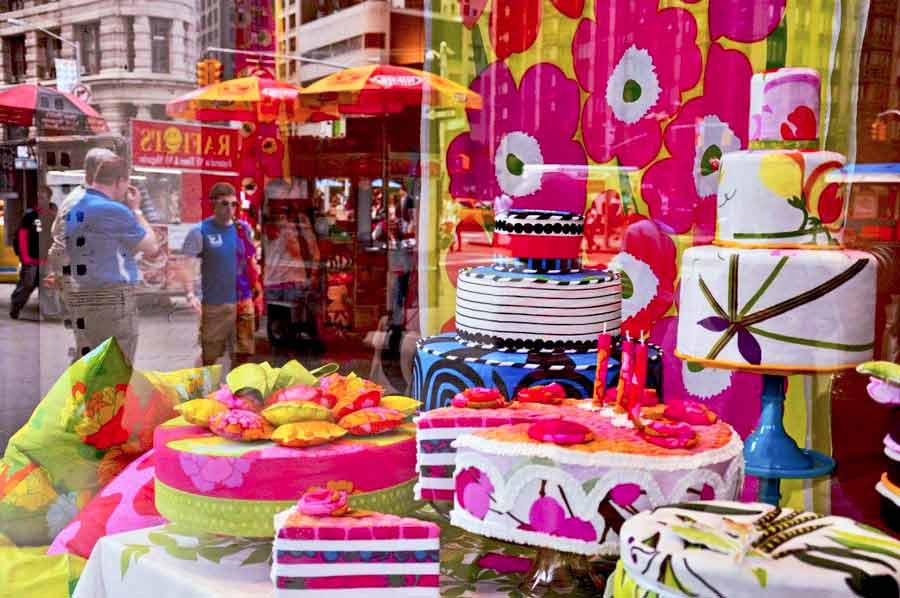 June 2012

A Midtown ramble

Some views may be intriguing, but they still leave a sour taste in your mouth.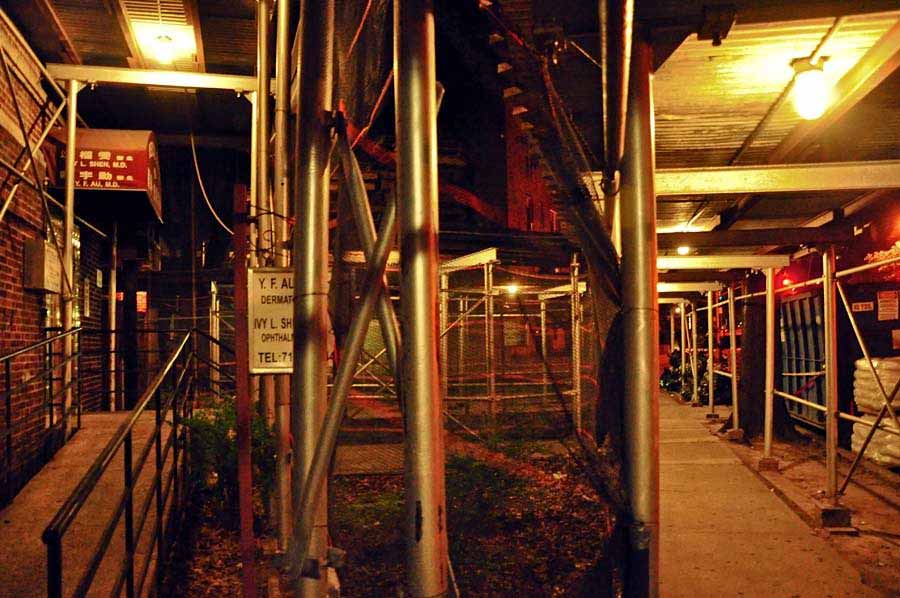 May 2012

A walk through Flushing at night

I like to think that I have the ability to see order within complexity. Sometimes however this is nothing more than a matter of finding balance in the face of chaos. I often wonder if the hellish environments created at construction sites, with their sharp jagged edges, claustrophobic spaces, and surreal lighting are designed to make us feel relieved when the project is finally completed. In this way we may gladly overlook any monstrosity they have built.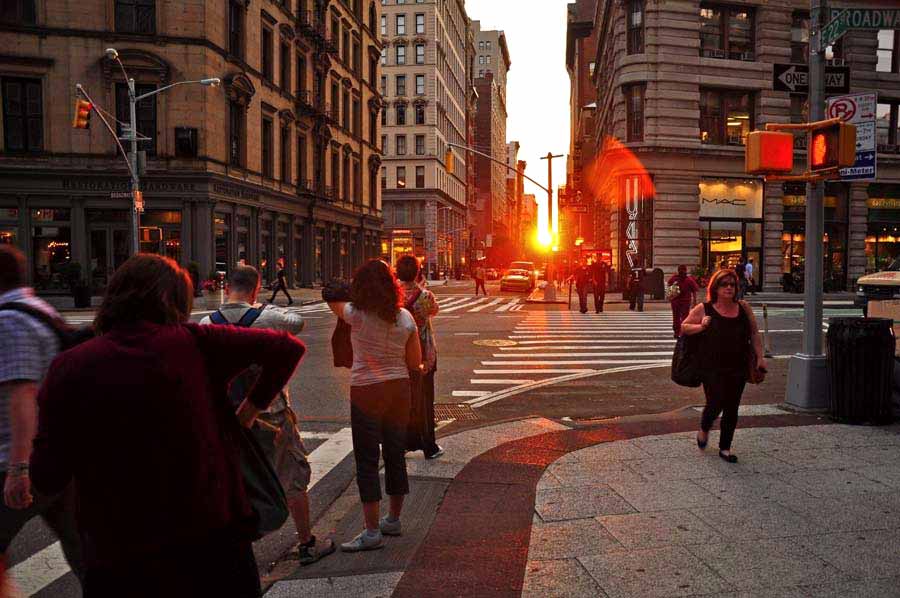 May 2012

A Midtown ramble

Manhattanhenge has returned. Some people are taken by surprise, whipping out their cellphone cameras as if they have discovered the sun for the first time. Others of course move from point to point in there own inner world, with space being nothing more than a distance to cross.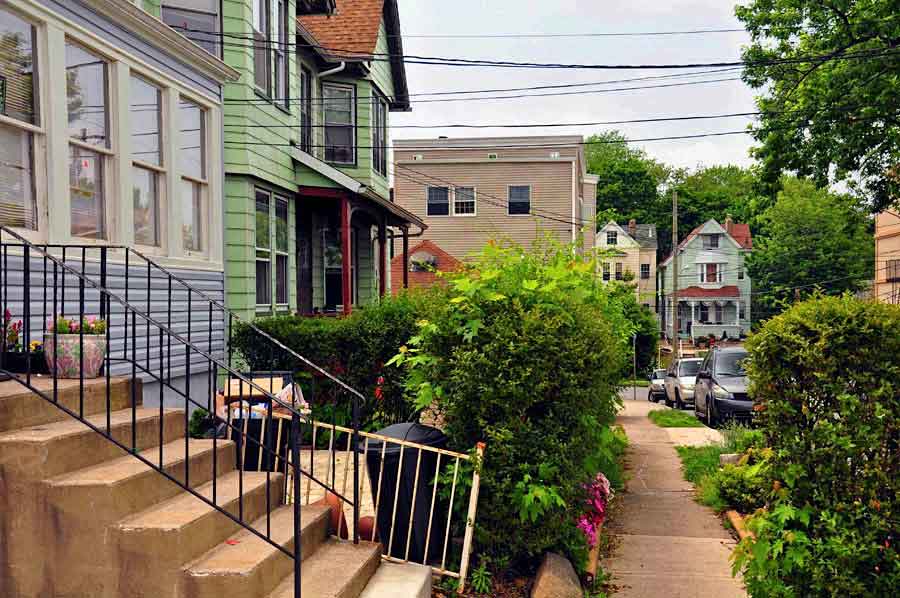 May 2012

A walk from St. George to Livingston to Sunnyside

The day was tricky; one moment there was bright sunshine, the next it was overcast, and back and forth it went. The only constant was the high humidity making it feel more like mid-summer than mid-May. There were many moments when I contemplated quitting my journey, but for some reason I pressed on. Comfort is often too enticing for our own good. It is not always compatible with living one's life.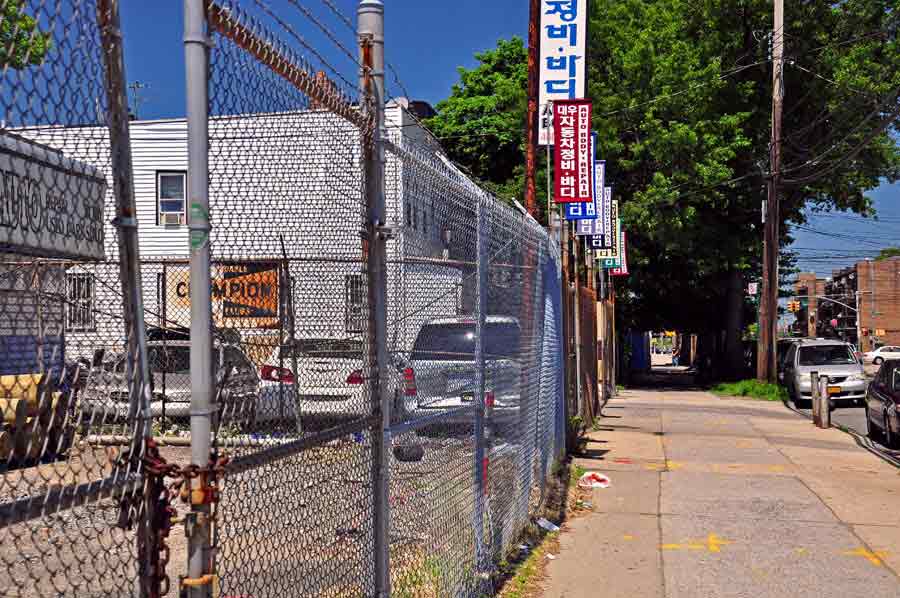 May 2012

A walk from Flushing to Whitestone then on to Auburndale

It was an incredibly bright day. The highly reflective surfaces made it seem as if I were passing through an alien world, inhospitable to life forms such as myself. Thank goodness for trees; they make it possible to remember that this is my native land.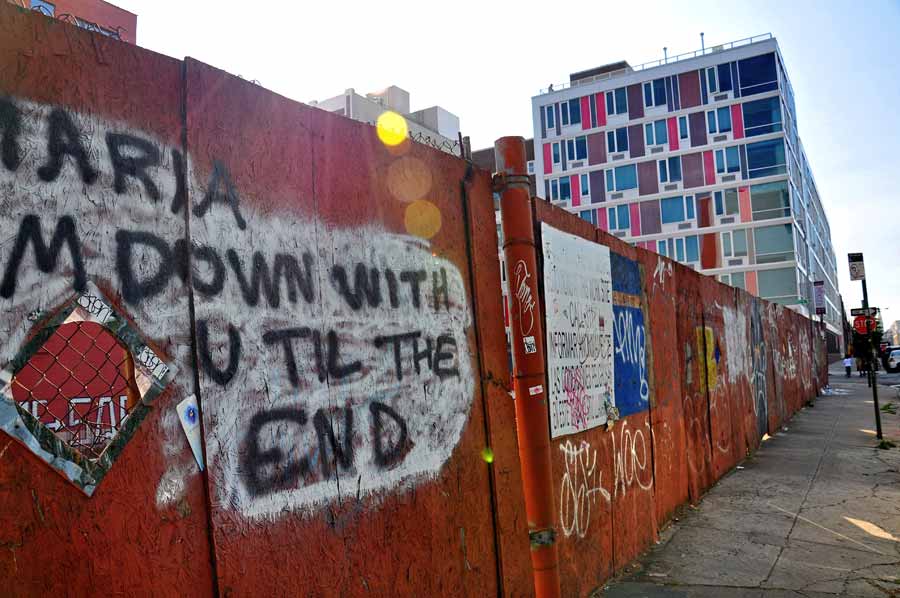 May 2012

A walk from Williamsburg to Long Island City

There is no doubt that gentrification is drastically changing the character of many neighborhoods, but so far we have been given hybrids rather than completely new products. The newly designed has made no attempt to blend in with the old, which won't completely go away. Apart from the social concerns of having two separate universes occupying the same space, I often find the incongruities fascinating, or at the very least, photogenic.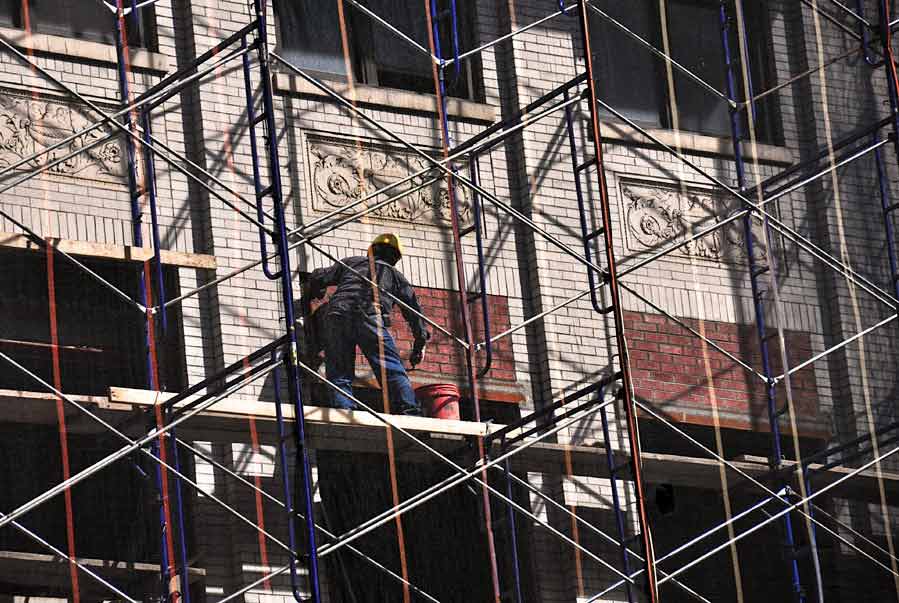 May 2012

A Midtown ramble

The city is full of thousands of laborers who toil in semi-obscurity. We can see them all around us but their presence never quite registers. Why is it that we live in a world apart from each other? We cannot resolve any of our problems because we no longer share our lives with reality, let alone each other.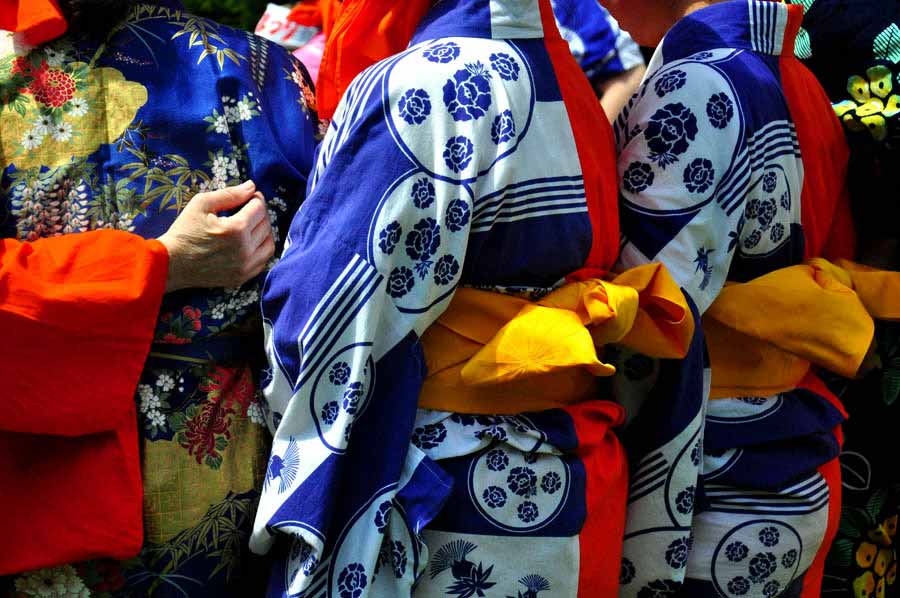 April 2012

A ramble in the Brooklyn Botanical Gardens

As I climbed out from the subway, the steps were filled with the dried withered ghosts of cherry blossoms. After weeks of warm weather I expected to be greeted by nothing less. Once in the garden, displays of color in the form of bluebells, begonias, and a myriad of bright kimonos made my day.
April 2012

A loop between Midtown and Central Park on Easter Sunday

Sometimes there doesn't seem to be a human alive who doesn't own a camera. If someone isn't texting or talking into a device then they are shooting a picture with one. Despite this overflowing cornucopia of digital toys, good images are still at a premium.
April 2012

A walk from Midtown down to the Village

Is there a balance to be had between the poetically rundown and the soulless sterility of renewal? While no one wants to live in a slum, do we really need to create an environment devoid of humanity just to have heat in winter and a roof that does not leak? The Village has undergone quite a metamorphosis, which is far from over, and Washington Square Park has been considerably spruced up. I like looking at the new beds of flowers but there is also a feeling of something lost. In the end none of this may matter as it is the people that make this place.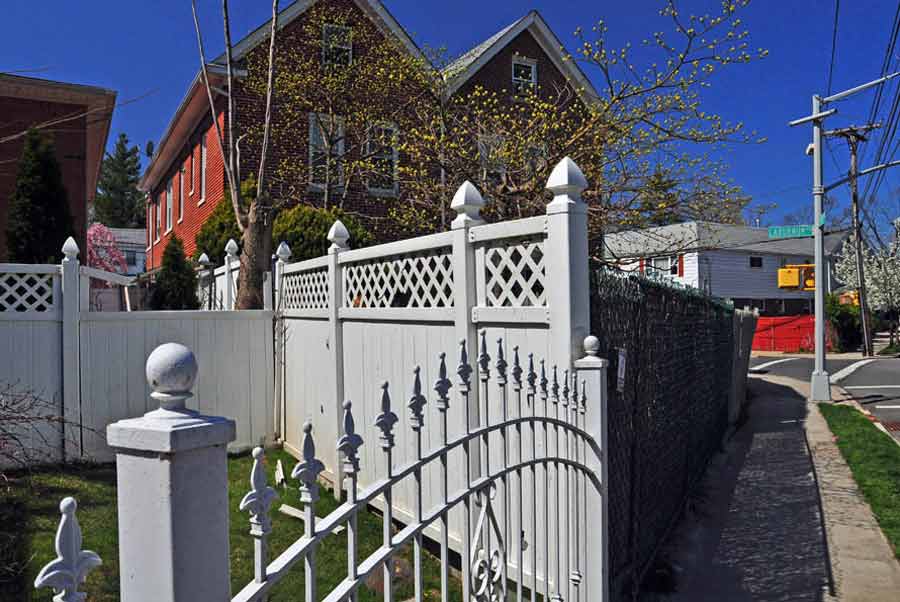 April 2012

A walk across Flushing

Panoramic views of the expanse of our city spilling out across the landscape are often presented to us as objects of beauty, but if I ponder any of them for too long the horror of what we've done becomes apparent. I am actually fond of how some rural communities blend into the land or how the clean lines of a well designed bridge can nicely contrast against its organic surroundings. In the city however there is a different story to be told. Few parcels of developed land are ever in harmony with their surroundings, let alone improved upon.

---
Copyright 2012 Alan Petrulis All Rights Reserved