NEW YORK RAMBLES (page 7)
page 1 2 3 4 5 6 8 9 10 11 12 13 14 15 16 17 18 19 20 21 22 23 24 25 26 27 28 29 30 31 32 33 34 35 36 37 38 39 40 41 42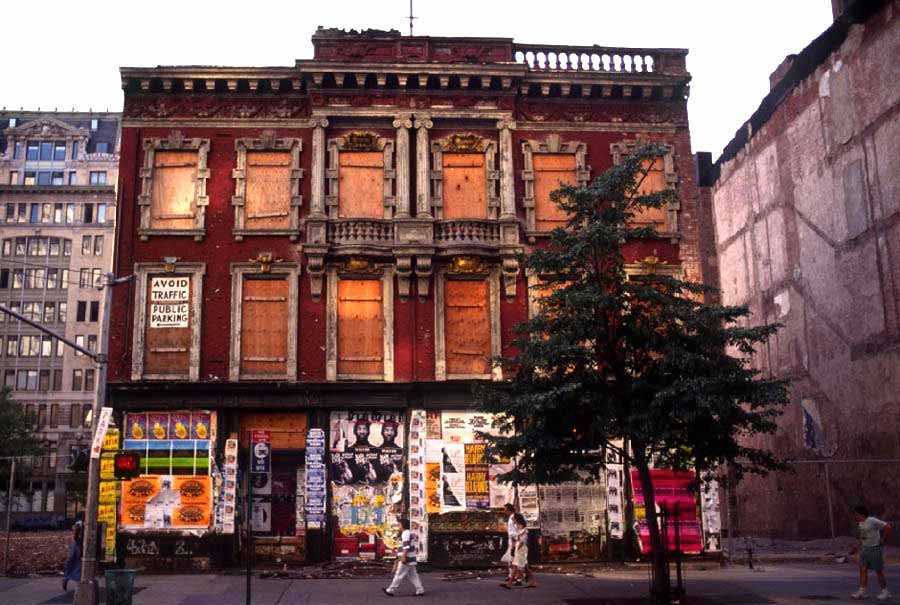 October 1993

A Midtown ramble

As I turned a corner I spotted a dilapidated building plastered with posters. I had never seen it before but for some reason it reminded me of the years when I first began coming into the city. There was a casual free spiritness about the facade that filled it with life despite the fact it was all boarded up and ready to go.
Postscript: This building was torn down and replaced with an appliance store.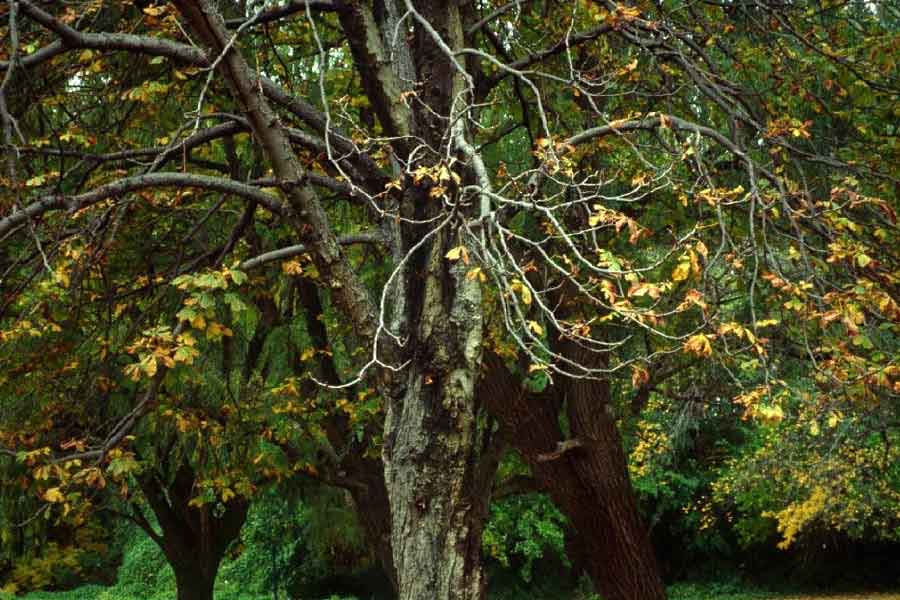 October 1993

A ramble in Kissena Hollow

I love horse chestnuts. As a child I played with the shinny brown nuts and their sharp spiky shells. Now I love their flowers that always pass too soon in the spring. Unfortunately they are an untimely harbinger of seasons to pass as the edges of their beautiful leaves start to dry and curl before summer is near over.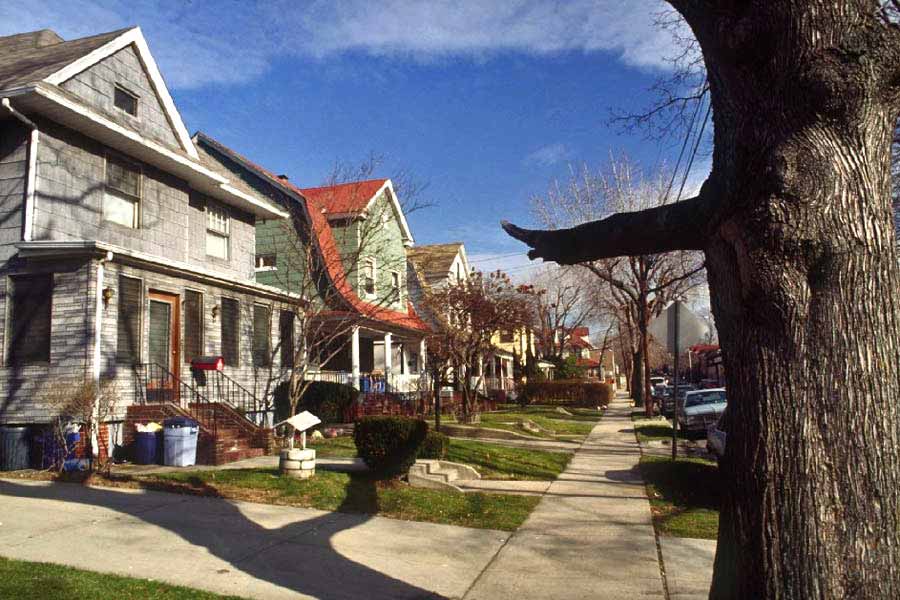 February 1993

An 11 mile loop between Flushing to Bayside

Even though the look of neighborhoods in Queens can change very rapidly they all hold a certain utilitarian overlay in common. Sidewalks, street lamps, stop signs, fire hydrants, telephone poles all run so consistently side by side that we no longer can see them through the mind's eye. But they are indeed an overlay and not a foundation for there are still holdouts like a stretch of grass that meets the tarmac rather than pavement, or a garage that looks like it was once a small barn to a small farm.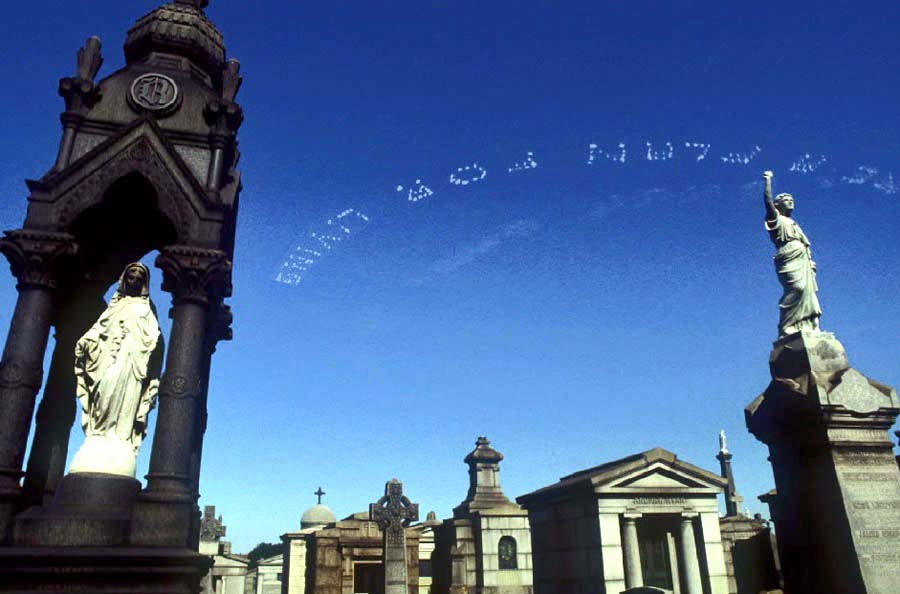 September 1992

A walk from Sunnyside to Hunters Point

PLAN FOR LIVING. Right place, right time.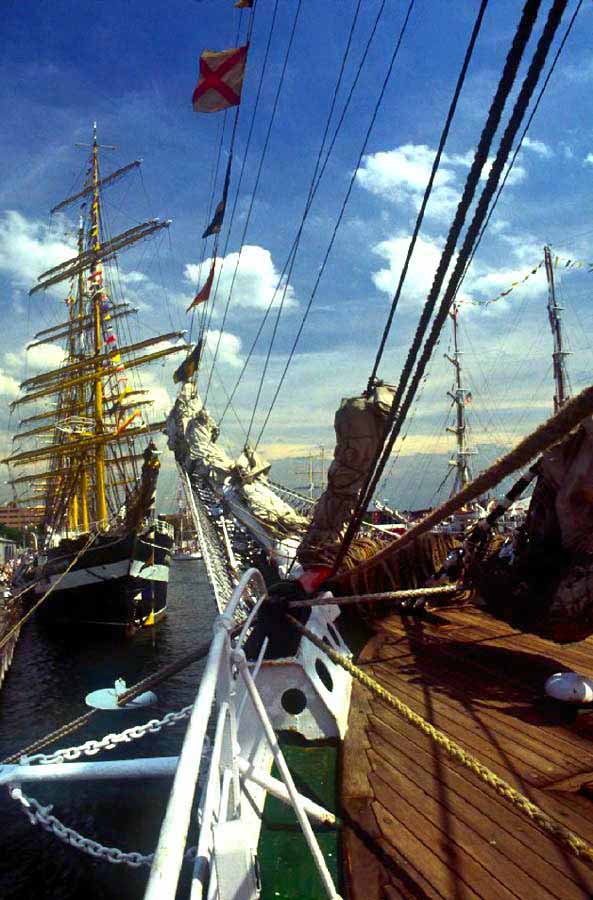 July 1992

A 9 mile walk from City Hall to Red Hook on the 4th of July.

The day was hot but the Tall Ships were in port and the opportunity to visit with them was irresistible. Now that Russia and the Ukraine have gone there separate ways I don't know when I'll see their ships again let alone ever have another chance to board them.
July 1992

A loop between Brooklyn Heights and Cobble Hill

Some days life is full of surprises.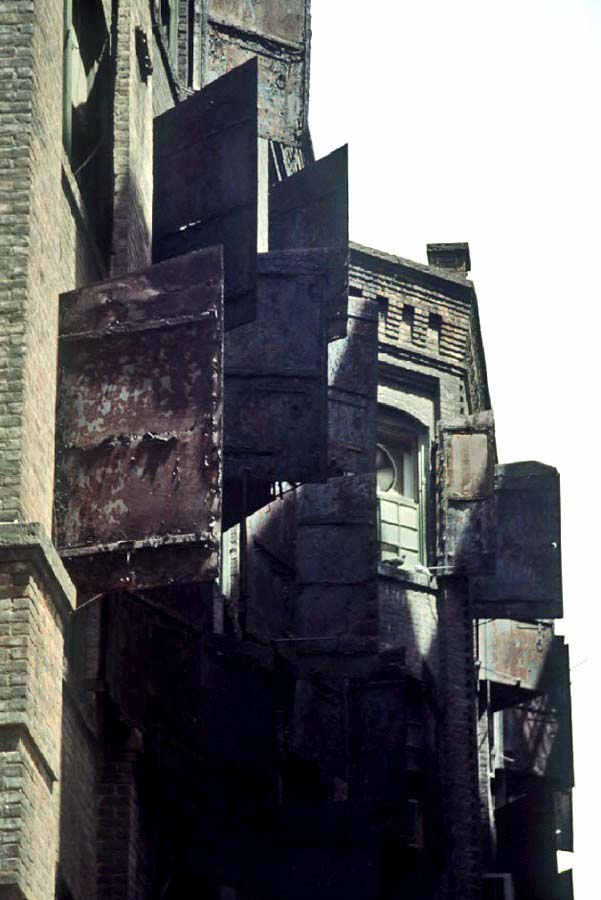 July 1992

A ramble about Dumbo and Brooklyn Heights

While this neighborhood is full of 19th century industrial buildings it can sometimes feel much older like a medieval city.
June 1992

An 11 mile walk between from Hunters Point to Forest Hills

It seems a bit ironic for a cemetery to be sandwiched in between all the comings and goings on the highways that surround it. Not only a far cry from the rural like setting that once enticed families to leave their loved ones here, it has become a disastrous setting for its marbles that are now decaying along with the dead. I've seen stones on New England islands 150 years old that look as sharp as the day the stonecutter put down his chisel. But here the acidic atmosphere has melted away inscriptions and turned angels into grotesque presences from hell.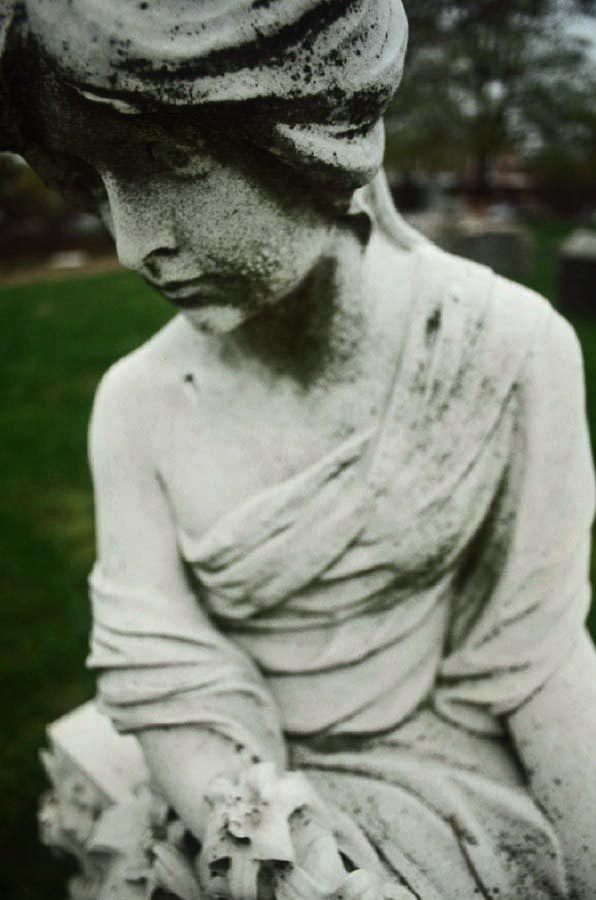 December 1987

a 6 mile walk from Maspeth to Woodside

Cemetery sculpture can stress the morbid or be so friendly you would think you were at a lawn party. I almost expected to be offered a cup of tea.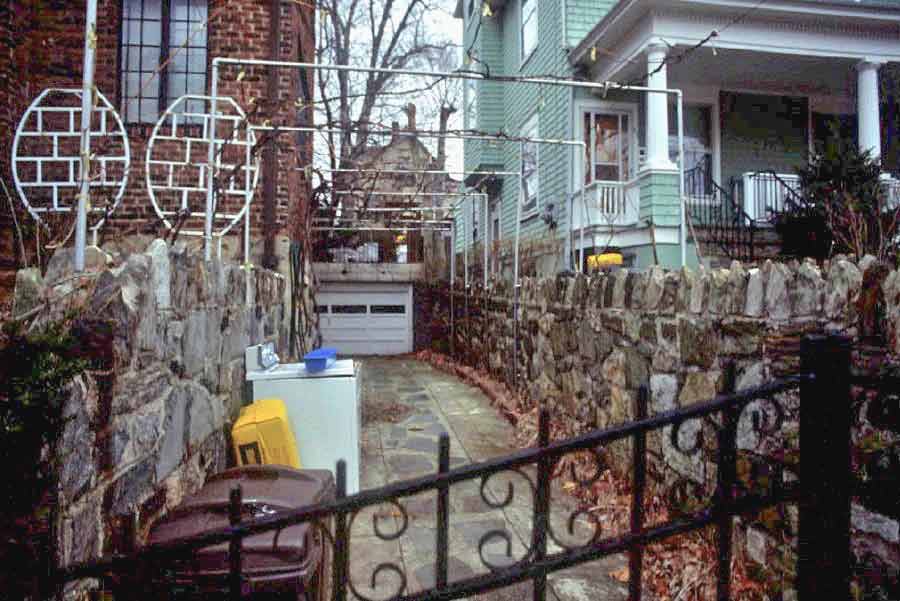 March 1992

A walk from Wakefield to Mount Vernon

The strange vagaries that compose peoples yards do not stop at the city line.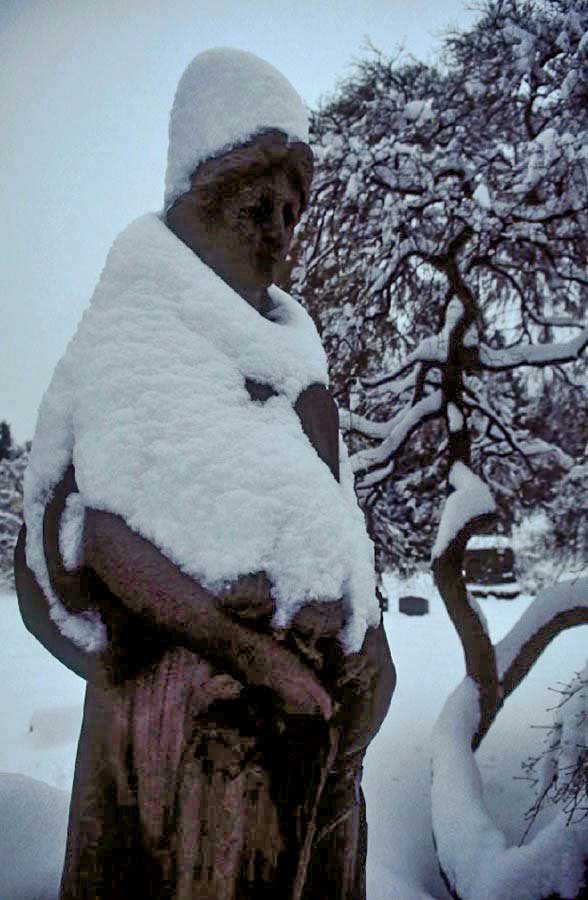 March 1992

A walk between Woodlawn and Williams Bridge

I am the only one in the Cemetery today. All is quiet and cold. The snow has changed this place from one of romantic beauty to somewhere further from the ideals of men. I stand with the dead today, together in the snow.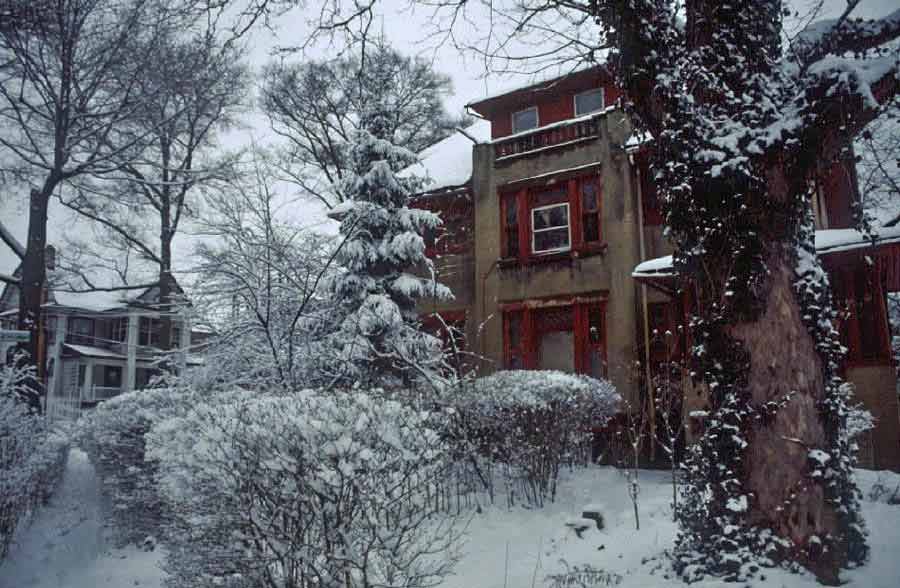 March 1992

A ramble about Flushing

There is something humbling about snow. It turns the things we take for granted into unknowable presences. We are forced to confront a new world, one more real and quiet.
December 1991

A ramble in Flushing

When you cannot move an inch even moss seems to travel like lightning.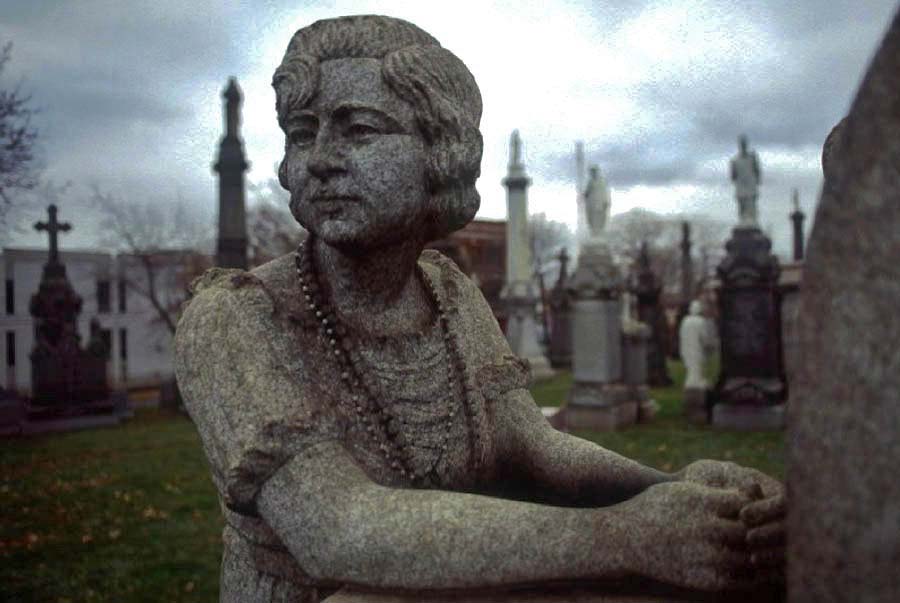 December 1991

A walk from Sunnyside to Maspeth

Even though I am always conscious that I am looking at sculpture in cemeteries some pieces take on a presence that goes beyond the inanimate. Is this the work of a great sculptor who has captured the essence of a living being or is it just that part of human cognition that is oriented toward recognition? Those are the easy answers if the truth lies elsewhere.
November 1991

An 8 mile walk from Maspeth to Hunters Point

Sometimes there is something natural looking about strewn rubbish in the late Fall. Here amidst the cemeteries it seems to blend in with the fallen leaves and broken streets as part of the general aura of rot and decay.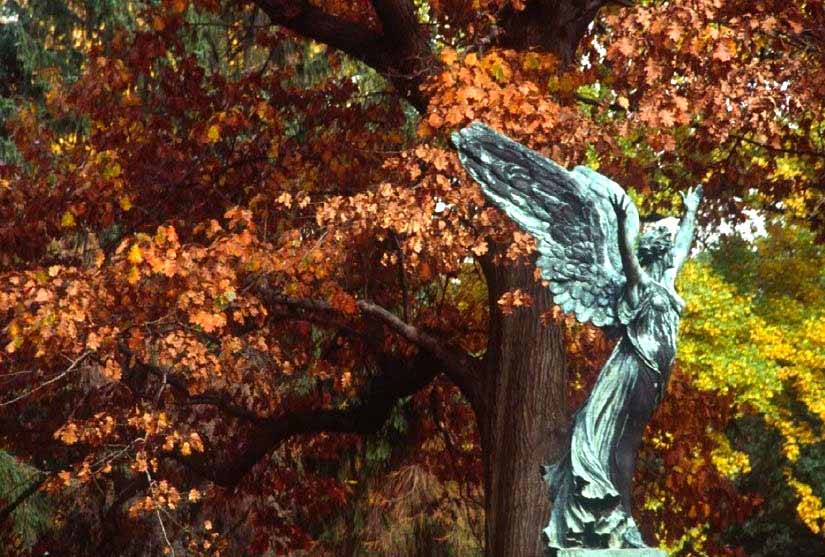 October 1991

A 10 mile ramble from Park Slope to Sunset Park

It does not matter how methodically I go through an area in search of shots as I can always find interesting subjects that I did not catch before.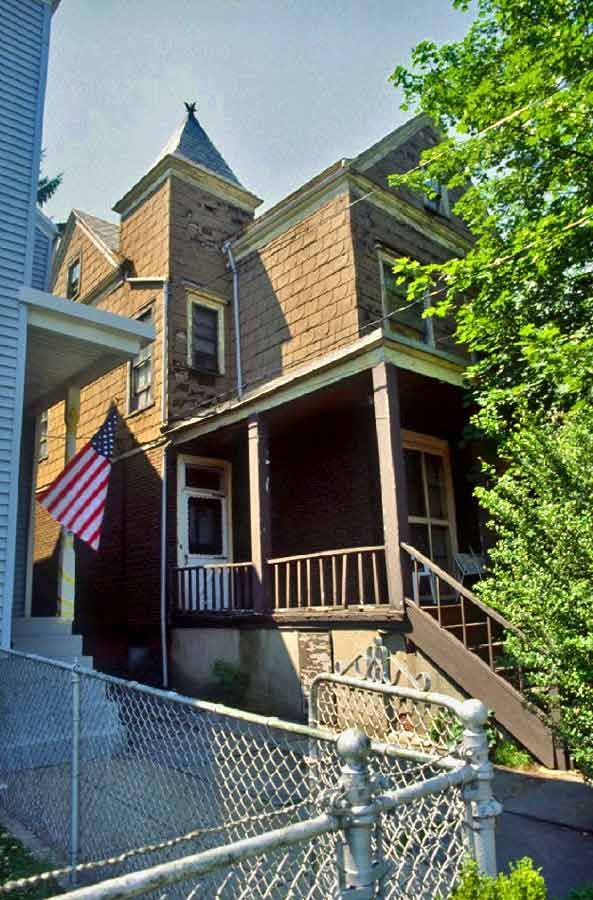 June 1991

A 6 mile walk from Woodlawn to Mount Vernon

When comparing new maps to old I can guess where my best chances of finding old neighborhoods lie. The only problem with this method is that sometimes they have grown so old they have been cleared away as part of urban renewal projects. There are way too many apartment buildings along my route today.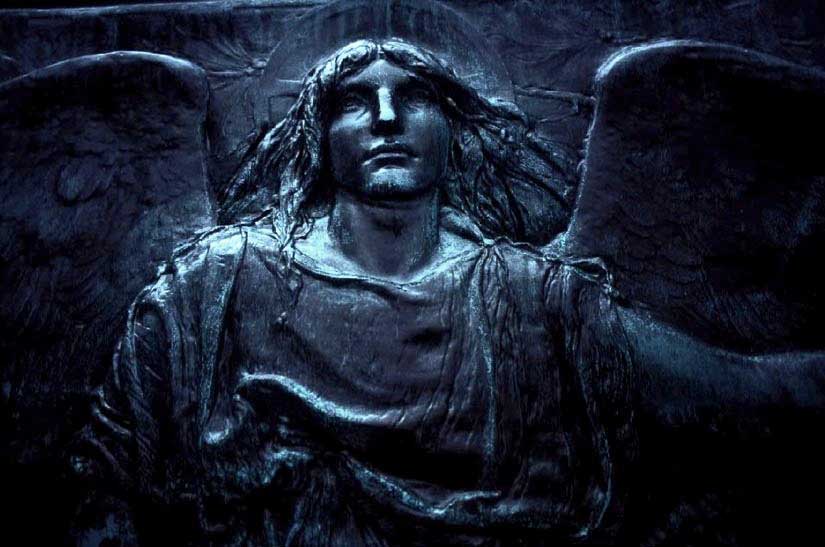 April 1991

A 6 mile walk from Sunset Park to Park Slope

The city is full of hidden gems for the taking, it is just a mater of finding them and then understanding what is found.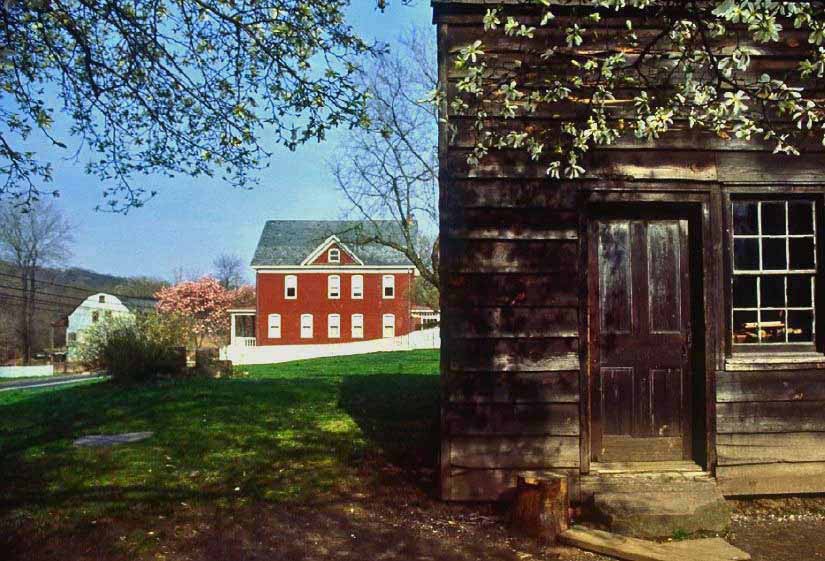 April 1991

A 7 mile walk from Grant City to Richmondtown and on to Great Kills Beach

I was taken by many of the old rundown houses along my route but without visitors about it is easy to forget that Richmondtown is a tourist destination. Its homes lie on regular city streets, not in a set aside in a walled off park. Many of the buildings blend so gently into the landscape it can go unnoticed that they have been moved to this spot. It is a sad reminder of what we have done to this Island when pleasant surroundings are worthy of a museum.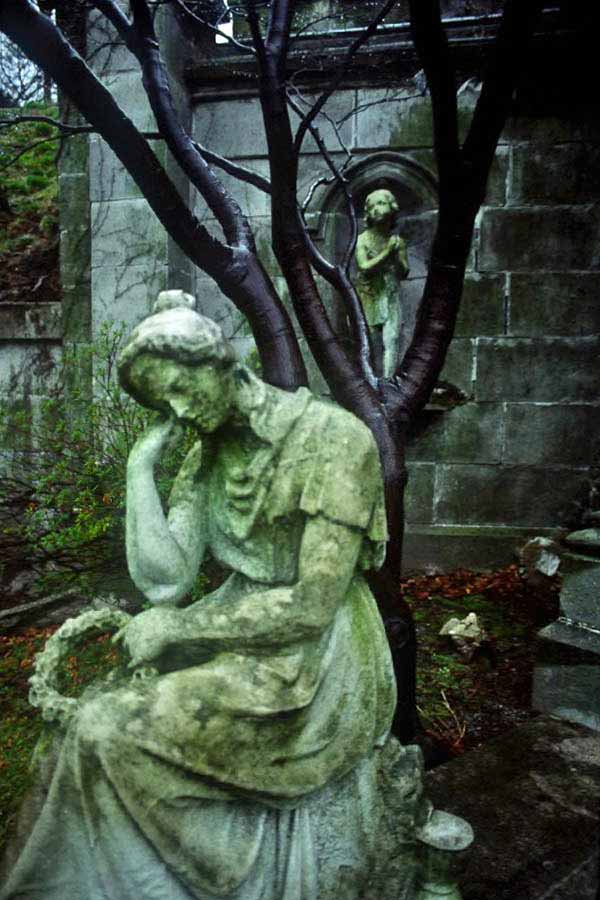 March 1991

A 7 mile ramble from Gowanus to Sunset Park

Not all cemeteries are row upon row of gravestones. Though designed to cater to the needs of the living some are worlds in themselves.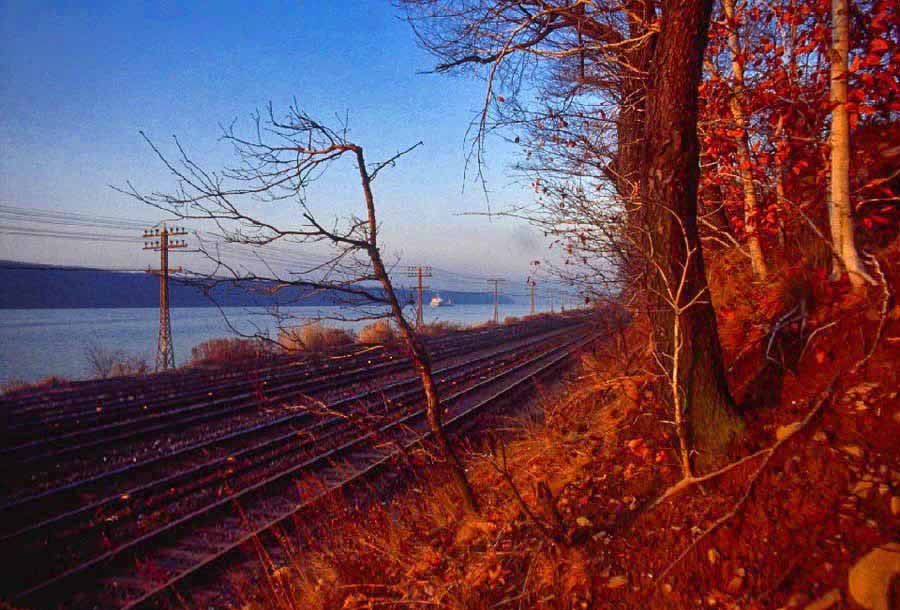 March 1991

A 12 mile walk from Woodlawn to Lowerre, then down to the Spuyten Duyvil

I had planned to end my walk at Riverdale but the late sun pulled me onwards. As I made my way down to the riverbank a warm light filled the blue landscape transforming this wintery day. Even the railroad could not disrupt the tranquility of this moment.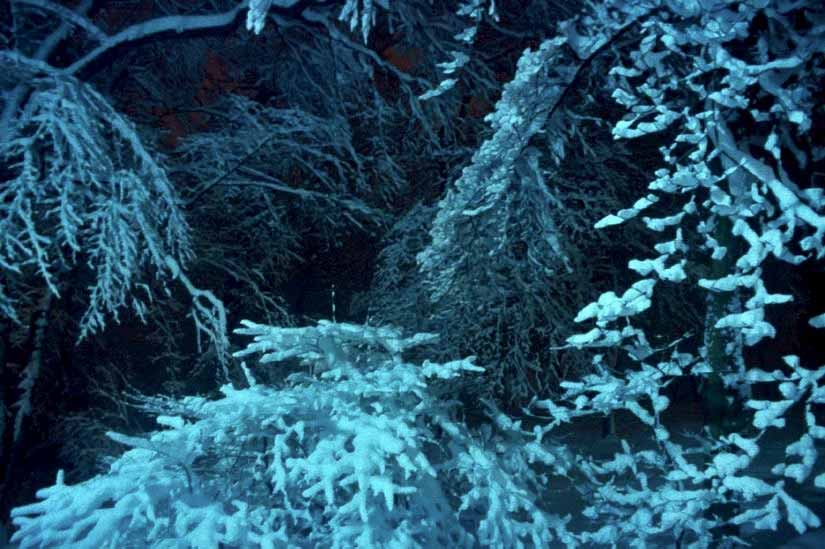 February 1991

A midnight ramble through Kissena Hollow

What do you do with tungsten film that's two years beyond expiration? You photograph snow at night. This idea is what brought me out to hike when I would normally head for bed. It had just stopped snowing and the air was as still as can be. Different types of lighting cast candy colored hues across the landscape, which my film rendered in even more unnatural ways. The festive appearance of the snow was carnival like crying open for business, yet I was here alone in the dead of night.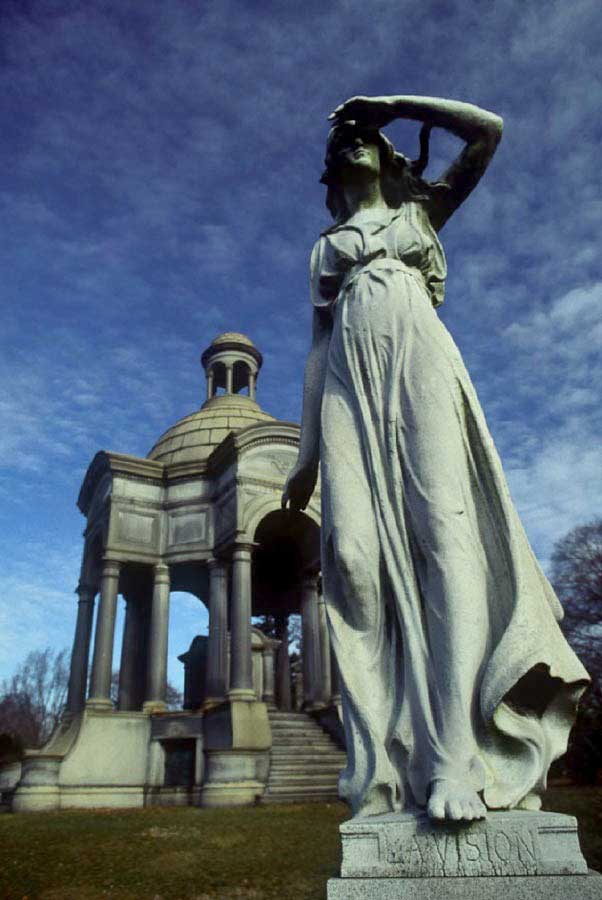 January 1991

A 5 mile walk in Woodlawn

Do we really remember people more if great monuments are built to them? I do not notice who is buried here, I care more for the soul within the stone.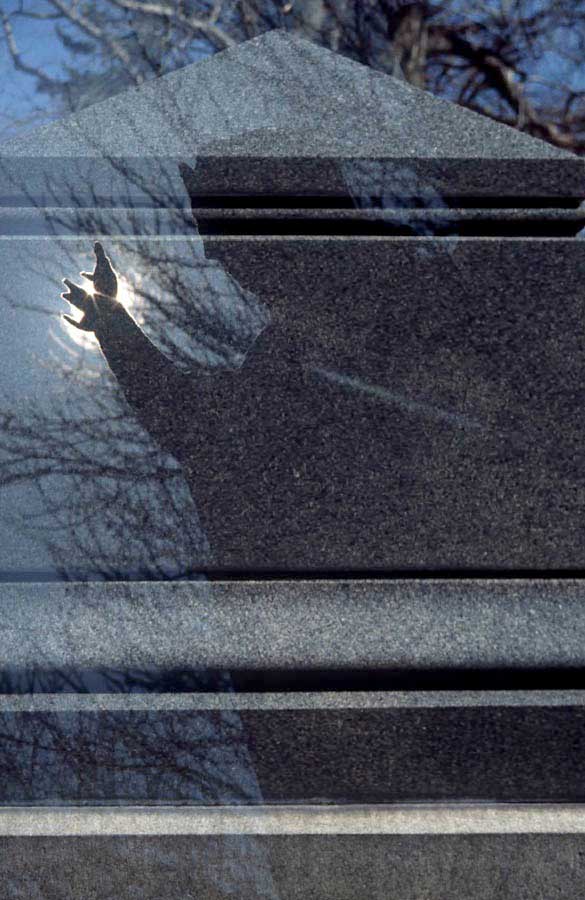 December 1990

A 6 mile ramble in Woodlawn

There are more ghosts here than those figures carved in stone or cast in bronze.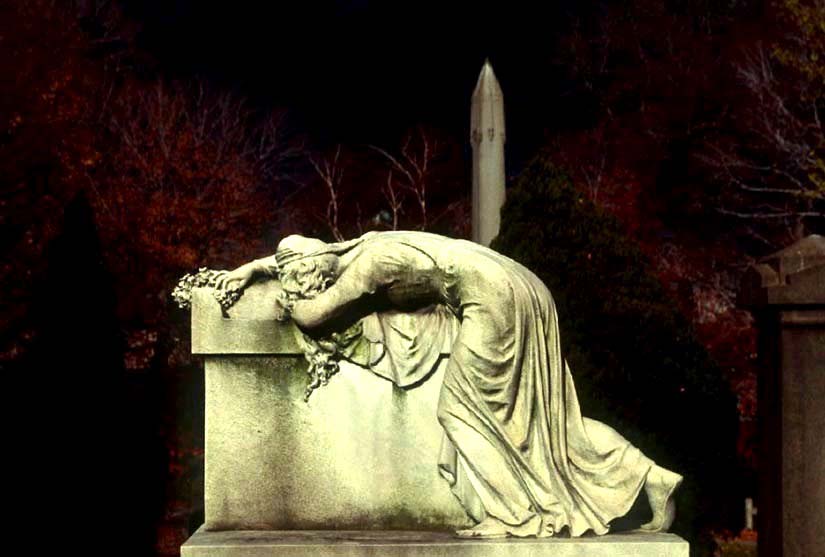 November 1990

A 7 mile ramble in Woodlawn

While older pieces of cemetery sculpture are naturally imbued with the the Romantic notions prevalent from its age, the light cast by a breaking storm can exaggerate this beyond belief.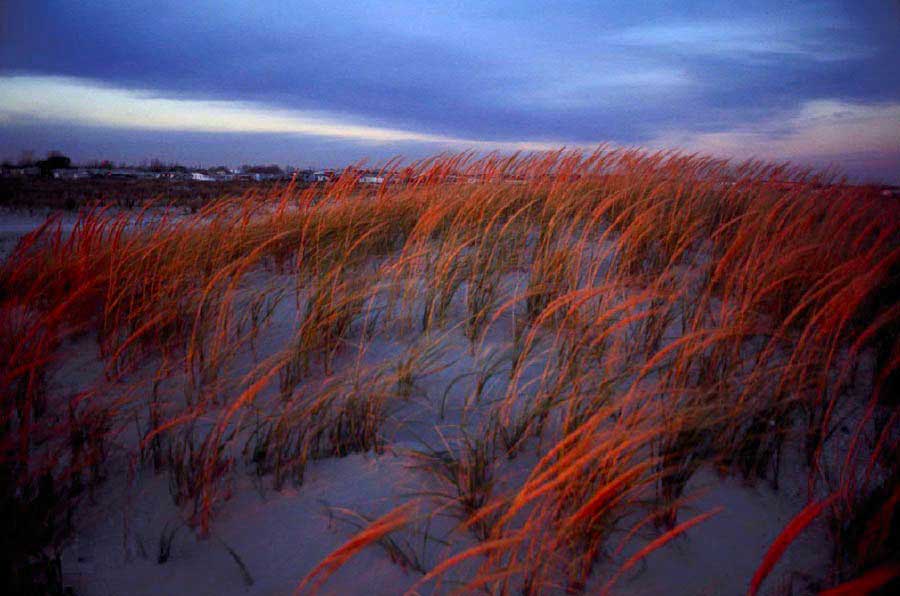 November 1990

A loop between Fort Tilden and Breezy Point

The beach grew wider and wider as I neared the tip of the Rockaways. Suddenly the sky cracked open and a beam of light set fire to the top of the dunes.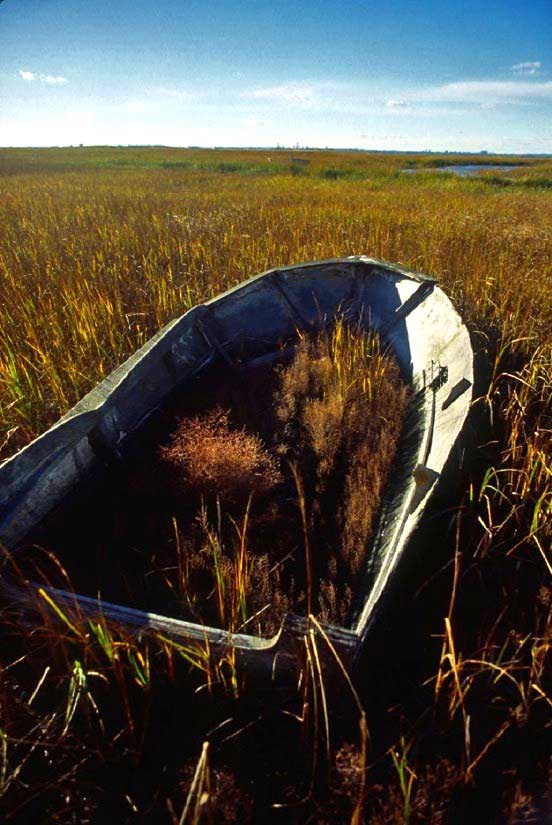 November 1990

A ramble about Broad Channel

I know that a high ridge runs down the spine of Long Island but from out in the hassocks of Jamaica Bay everything looks flat. Here it is the grass that dominates the landscape, an old waterlogged boat has more of a presence than a skyscraper on the horizon.
October 1990

A walk at night from Brooklyn Heights to City Hall

It was way too windy to shoot at night with my flimsy tripod. But sometimes clarity is not the point.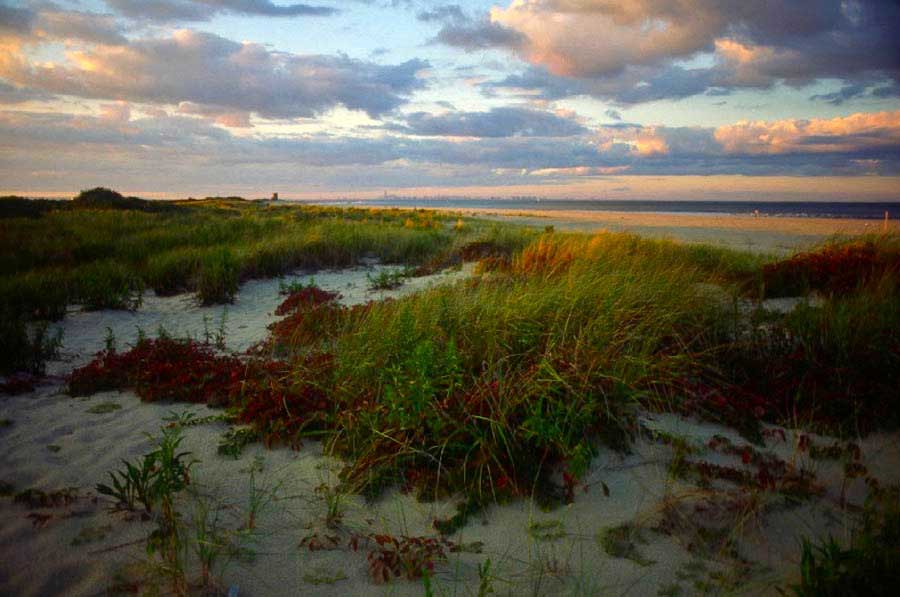 September 1990

An 8 mile ramble across Sandy Hook

From the other end of New York Bay the city skyline was nothing more than a slight serrated edge on the horizon. The towers of the World Trade Center were insignificant compared to the sea grass and poison ivy at my feet, freshly red with a touch of fall. All of the city had become more mirage than substance in this land of water and sand. The sky glowed warm and became my world.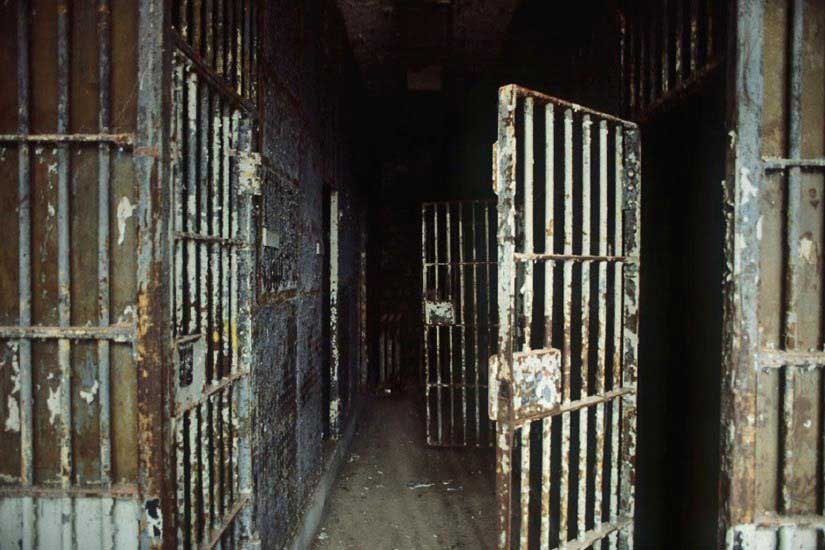 June 1990

A walk from City Hall to South Ferry with a trip to Governors Island

I knew Castle William had been used as a prison but once actually inside it was still strange to encounter the rusty cells. At times the play of light that shown in from the courtyard windows would create beautiful abstractions. At other moments I could not forget for a second where I stood.

---
Copyright 2009 Alan Petrulis All Rights Reserved