NEW YORK RAMBLES (page 3)
page 1 2 4 5 6 7 8 9 10 11 12 13 14 15 16 17 18 19 20 21 22 23 24 25 26 27 28 29 30 31 32 33 34 35 37 38 39 40 41 42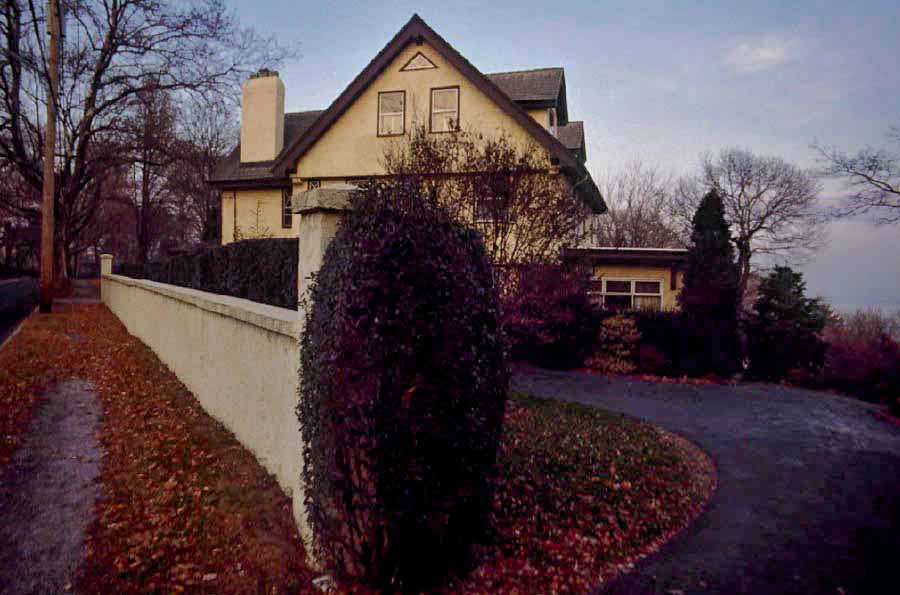 December 1984

A 6 mile walk from Clifton to St. George via Grymes Hill

The homes found on these hills bare little resemblance to their older brothers packed tightly nearer to the ferry. Not yet the prey of age they take on the presence of geometric abstractions rather than expressive form.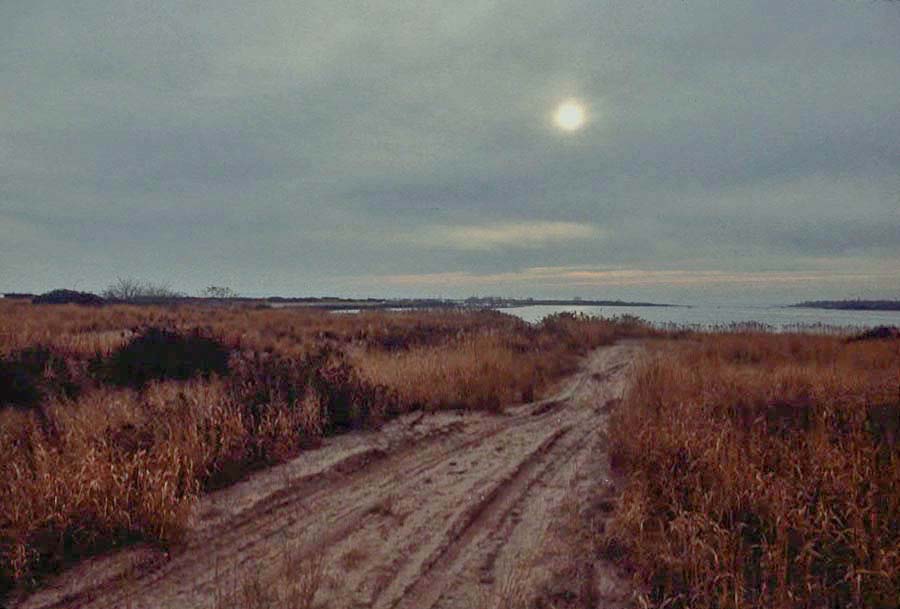 December 1984

A 6 mile loop to Crookes Point from Bay Terrace

When the sun did appear in the ever darkening sky it shown like the small silvery disk of the moon. As evening fell muted bands of orange began to appear on the horizon before reflecting off the still waters of the bay.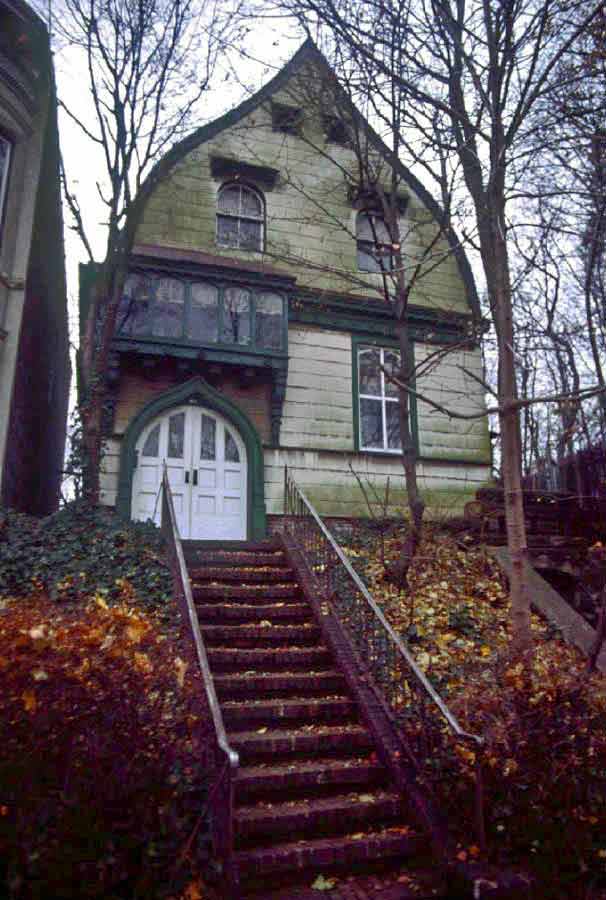 December 1984

A 5 mile walk through Bay Ridge from Fort Hamilton

The heavy overcast made it difficult to shoot the harbor so I searched out curiosities inland instead.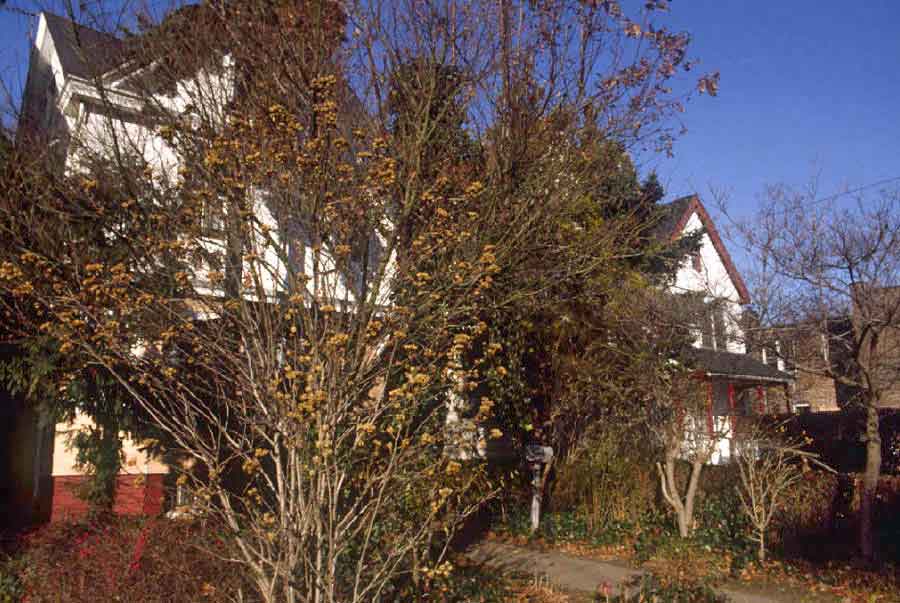 December 1984

A ramble in Flushing

It is not always the beauty of buildings that attract me to them but the impermanence of their settings. The world is flux.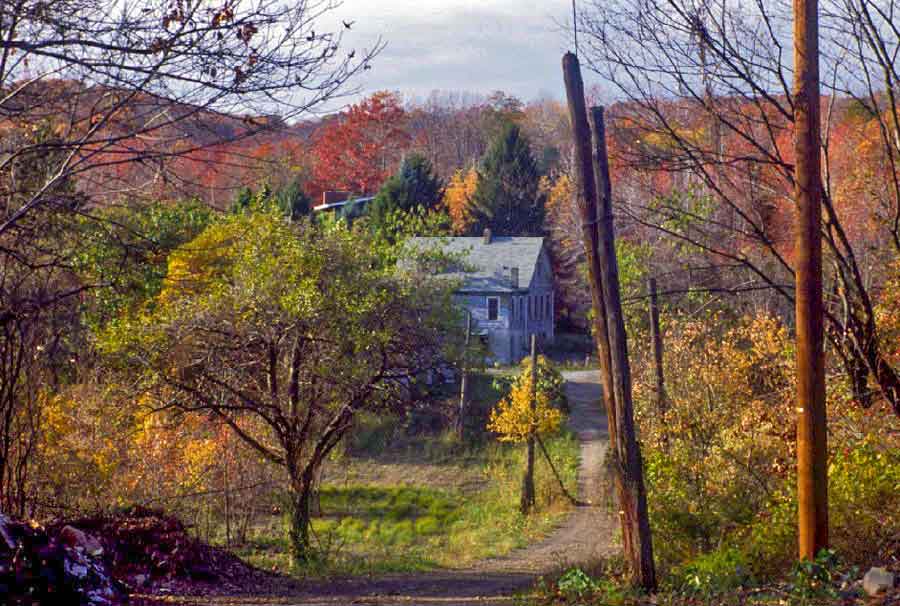 November 1984

A walk in the Dongan Hills

Amidst acres of new homes a dirt road appears and takes me far away.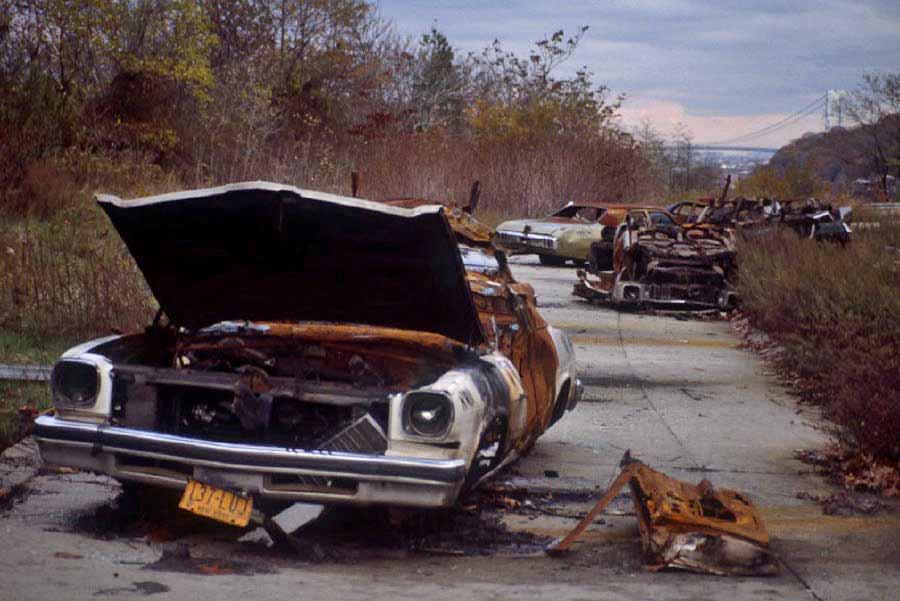 November 1984

A 12 mile walk from Grasmere to St. George by way of Todt Hill

It was a day of hills, Dongan, Emerson, and Todt. Views were rare on these wooded slopes but spectacular when a clearing was finally found. The wide expanse of sea below gave the illusion of standing on an even greater height. Not all views were tranquil. The cloverleaf of an abandoned highway project provided me with ample apocalyptic visions.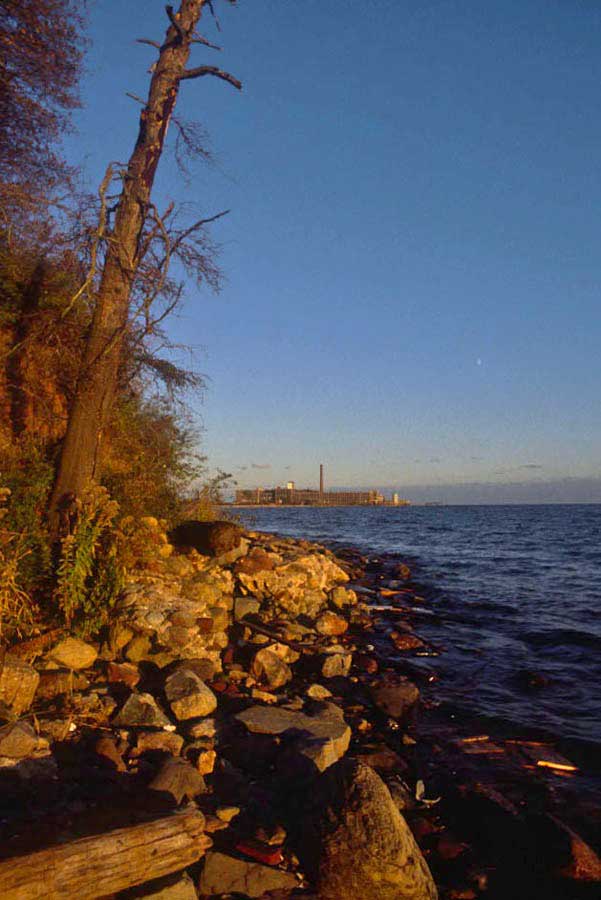 November 1984

A 6 mile walk from Pleasant Plains to Arbutus Lake

If not for the distant factory I would swear I was far from the shores of New York Bay. This beach is also a reminder of how much has been lost to us for what may pass for idyllic today was once considered a wasteland on our waterfront. It was here at Seguine point that the bodies of those who died of contagious deceases were dumped in unmarked graves.
Postscript: The factory on Seguine Point has since been demolished.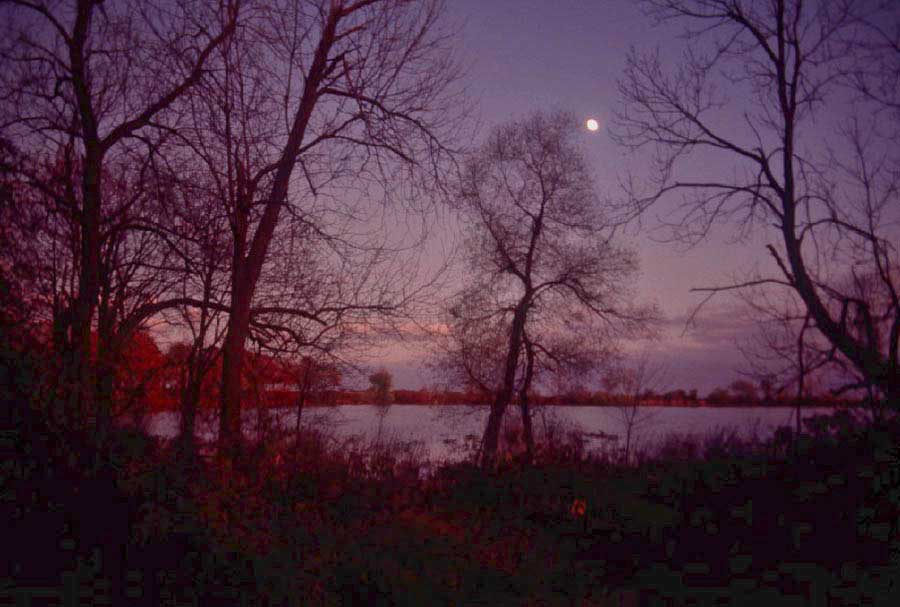 November 1984

A 10 mile walk from Tottenville to Wolfes Pond

By the time I arrived at Wolfes pond the air had taken on a tinge of crimson. It was already past sunset and way too dark to take hand held pictures but I shot away anyway. The fear of letting this pass without record overwhelmed any thoughts of wasting film with blurry pictures. This place was nothing less than dreamlike with neither its colors nor the light quite real. Focus does not matter in dreams.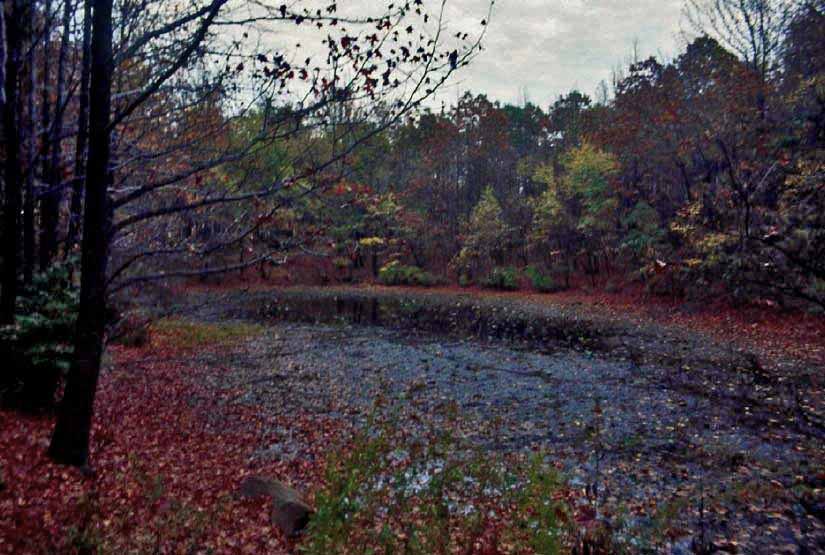 October 1984

A 9 mile walk from Richmondtown to the Donigon Hills

This was a truly exploratory hike as I had no planed route, no map and was rarely ever sure of where I was. Following paths of opportunity I encountered a forest full of small ponds. The water was low and they were full of autumn's rot. I would never have believed such a place existed within the confines of the city if I had not seen it with my own eyes.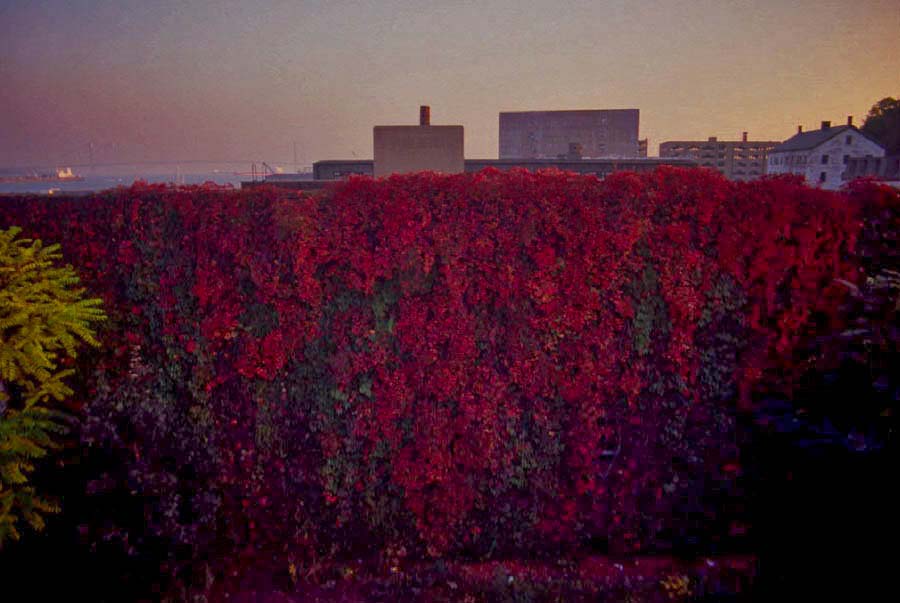 October 1984

A ramble about St. George

The buildings of the old lighthouse station sit empty behind a tall brick wall. Even with the roots of vines slowly prying widows loose from their frames as they swallow up whole structures, an elegance remains. There is charm, beauty and mystery to be found within these walls that can never be replaced.
Postscript - This structure and many others on the site were demolished in 1990. Nothing has come of all the redevelopment plans for this site, and the remaining buildings fall deeper into decay.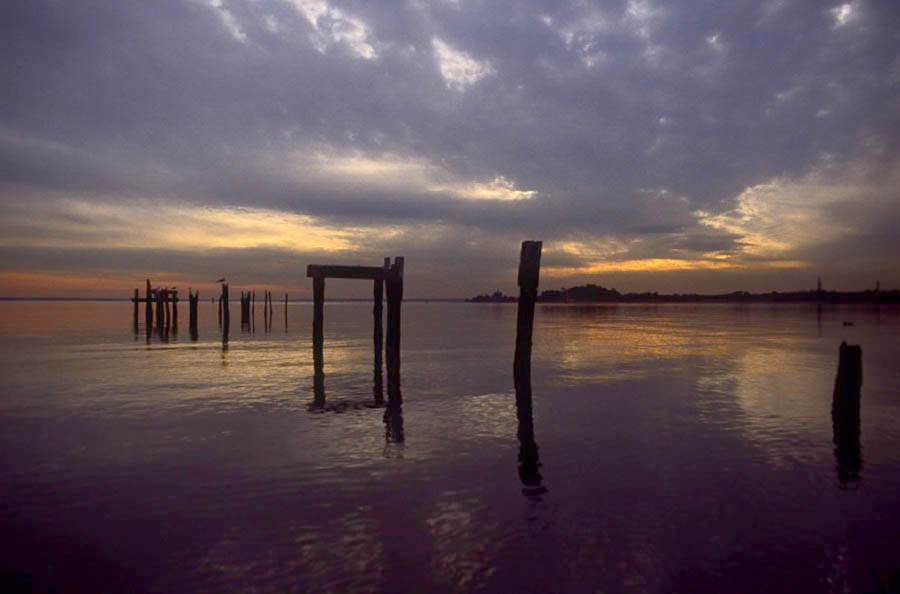 October 1984

A 7 mile walk from Richmond Valley to Wolfes Pond

Was this still New York City? The narrow beach below Redbank took me to a place that was certainly much further away. Even the great eminence of the old factory on the point only managed to create a strange contrast between the works of man and that of nature. The seabirds finally came down from their circling as evening fell, when the water turned to glass.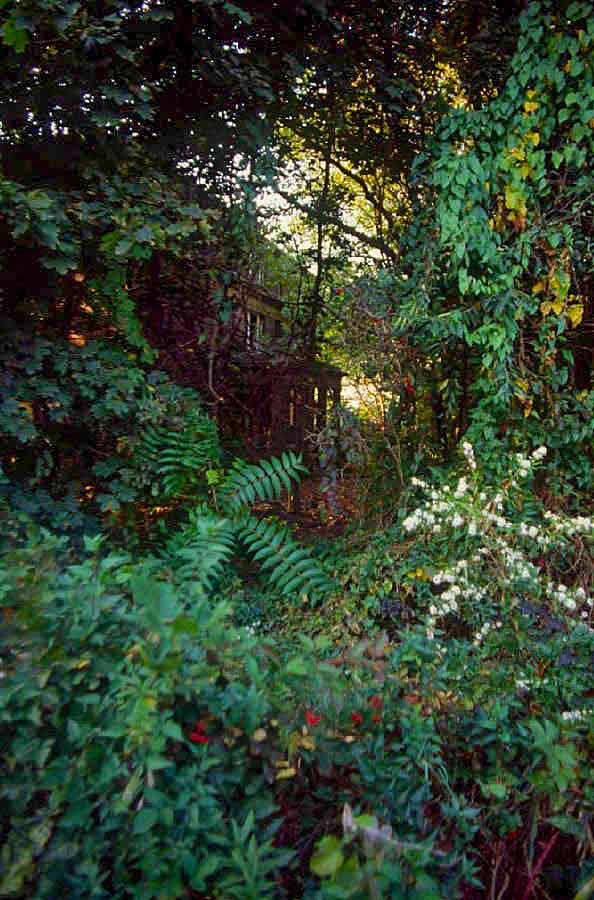 October 1984

A 7 mile walk from St. George to Snug Harbor

While parts of Snug Harbor are well on their way to recovery others appear as if a jungle had consumed some ancient civilization. I make my way through tall weedy fields and wander down barely lit corridors with peeled paint lying in piles as if swept up by an invisible tide.
September 1984

A Ramble in Kissena Hollow

Fiery landscapes are more often than not described as Hell-like, yet all seem to be drawn into the beauty of a flaming sunset.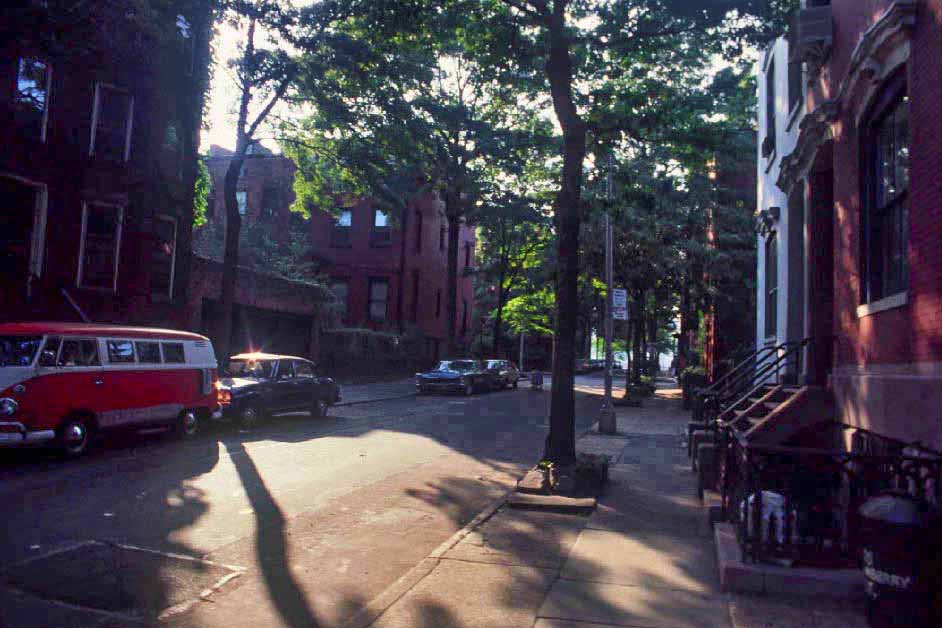 September 1984

A ramble about Brooklyn Heights

The harbor, though barely discernible at the end of these shaded streets of brownstones still has a strong presence. Is it because I know it is there or is it something more, something unspoken?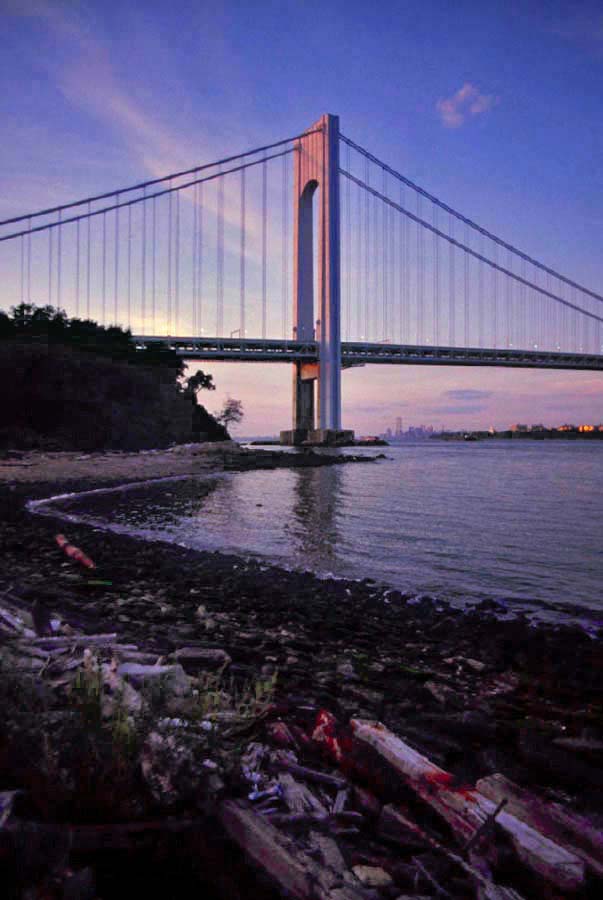 September 1984

A 14 mile walk from Great Kills to Fort Wadsworth

I wasn't sure if I could get into Fort Wadsworth from South Beach but there was nothing separating the sands of the bay but some remnants of what I took to be a fence. As my steps drew me closer to the Narrows the City's skyline emerged far in the distance. This is no wilderness but compared to life lived no further away than on the horizon, this is a world apart.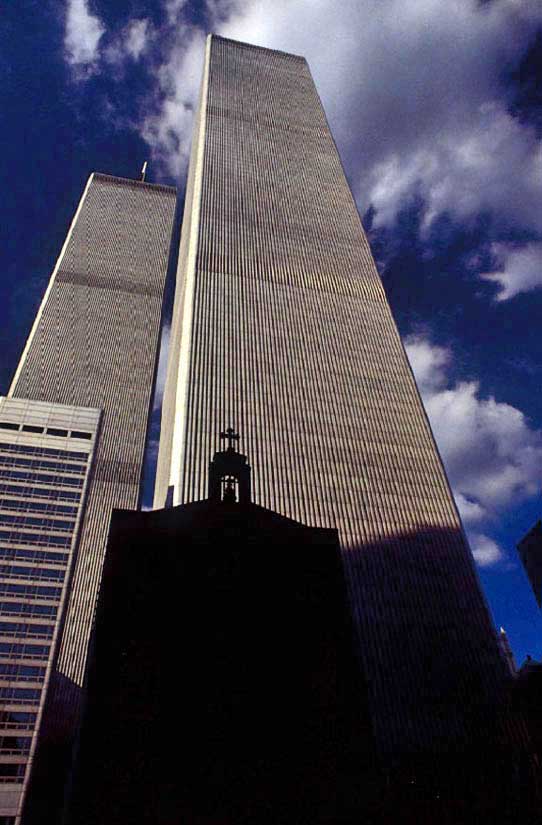 August 1984

A Downtown ramble

When coming in from New Jersey toward evening I could sometimes make out the World Trade Center towering over the distant horizon. The warm orange glow that overtook them in the setting sun was always a comforting sign, it meant that I was nearing home. Up close however their commanding presence leaves me cold. If not for the few small structures that remain around them the neighborhood would lack all humanity.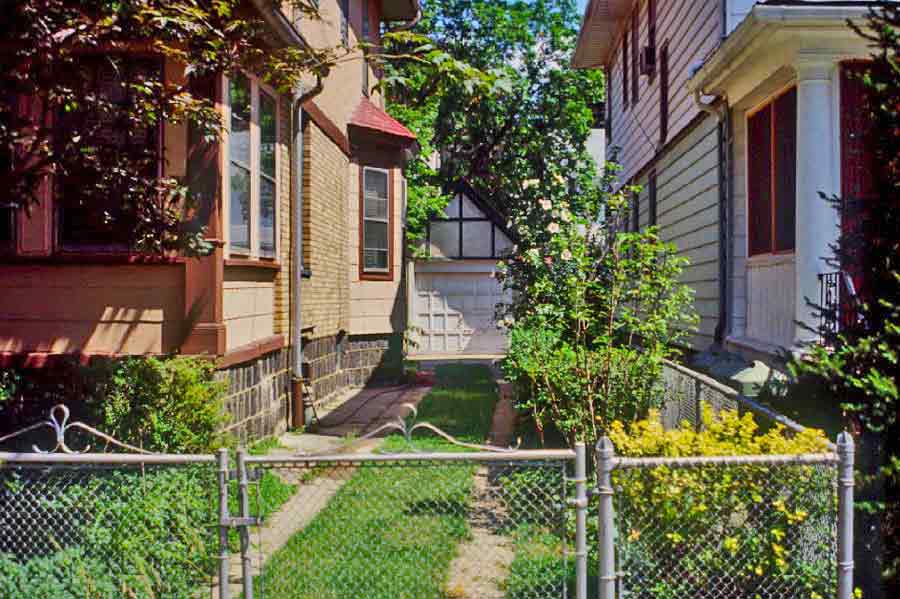 August 1984

A Flushing ramble

The heat of summer can play a heavy hand. Yet even in my quest for a cool shady respite there remains a secret attraction for this oppression. Heat defines the season and this day I live in.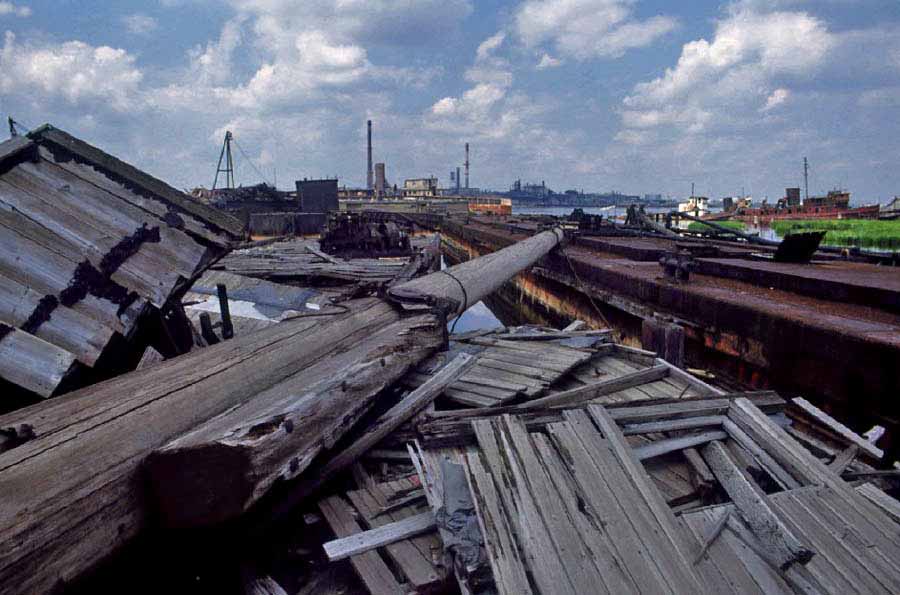 August 1984

A 13 mile walk from Rossville to Tottenville

I spent the day searching for derelict boats along the Arthur Kill. Everything is lush and green now, which hides me well but makes it nearly impossible to get through to the shore in places.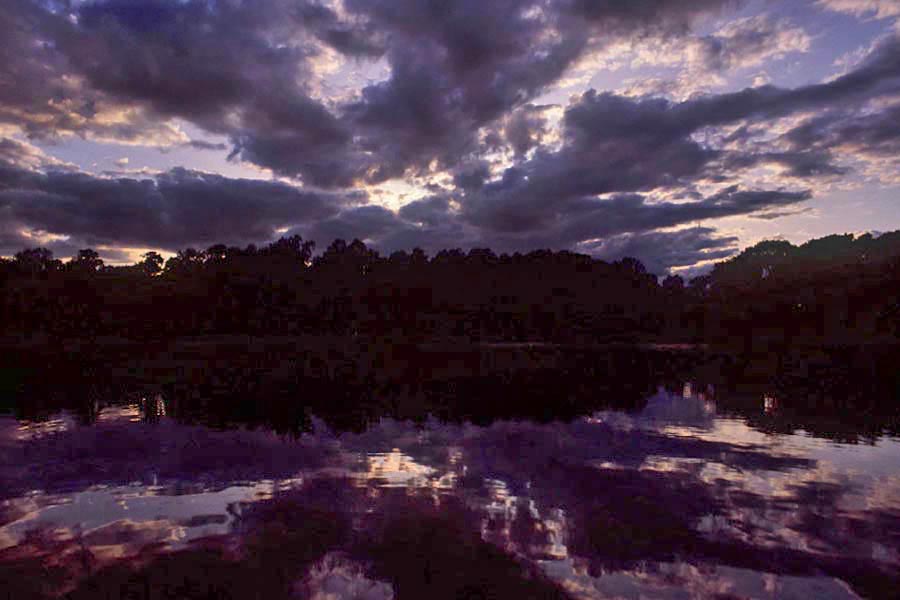 July 1984

A ramble in Kissena Hollow

A ramble in Kissena Hollow As the sky bears down on me I remain light hearted. Not all mysteries will be revealed or do they need to be.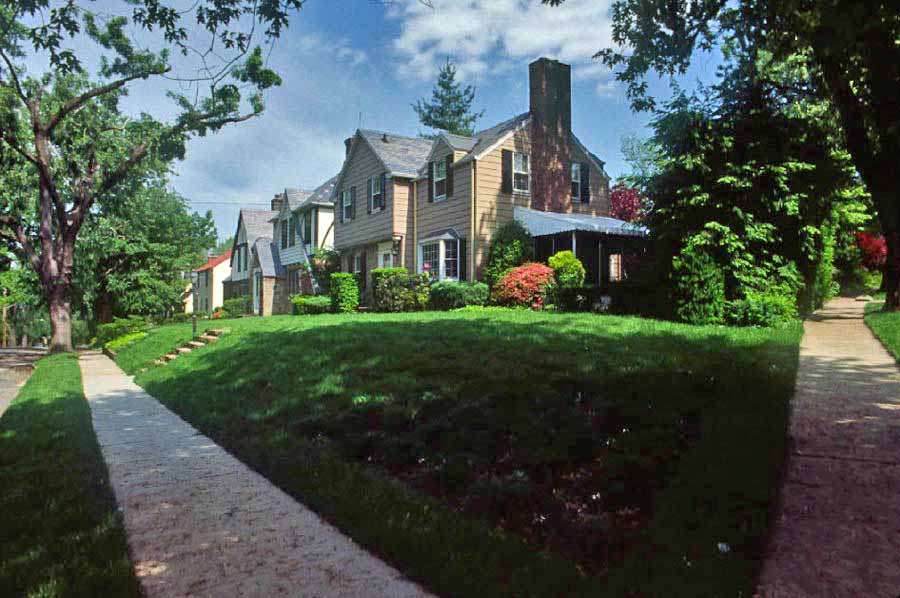 June 1984

A 6 mile walk from Flushing to Douglaston

To the uneducated eye there is a certain sameness to all of Queens. But as one passes from one residential neighborhood to the next or sometimes even just from block to block an ever increasing list of peculiarities can be drawn.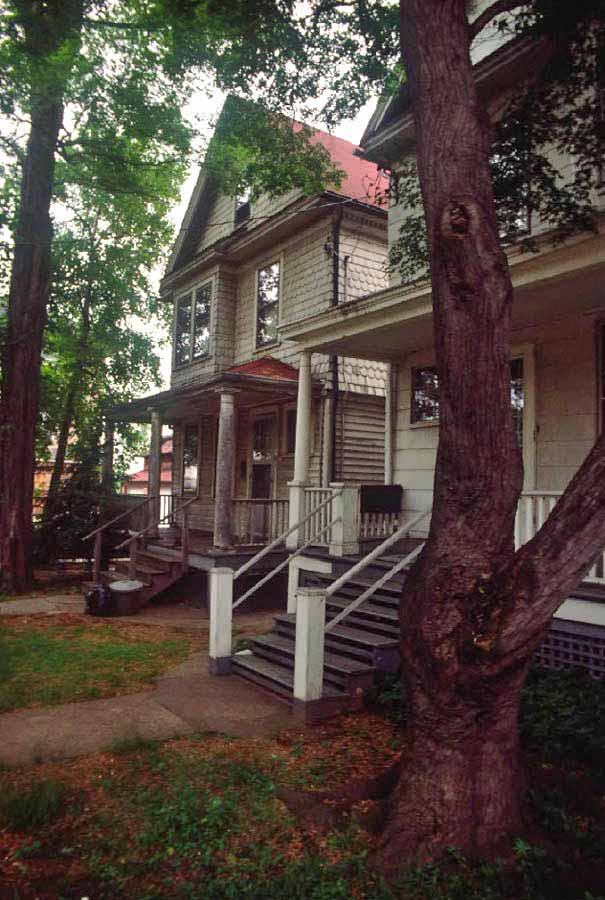 June 1984

A 7 mile ramble through Flushing

Every so often there will be a short piece of street where the sidewalk remains unpaved and an old home is tucked away under ancient trees. There is nothing remarkable about most of these small structures except that they stand at all amidst the onslaught of apartment buildings and attached two family homes. They are a real glimpse into a time when they were a commonplace part of rural Flushing and not an anachronism.
Postscript - Because of community outcry new regulations now prohibit the tearing down of sound old homes for replacement with multiple dwelling units. They continue to be lost in numbers however as the City has no interested in enforcing any of its zoning laws.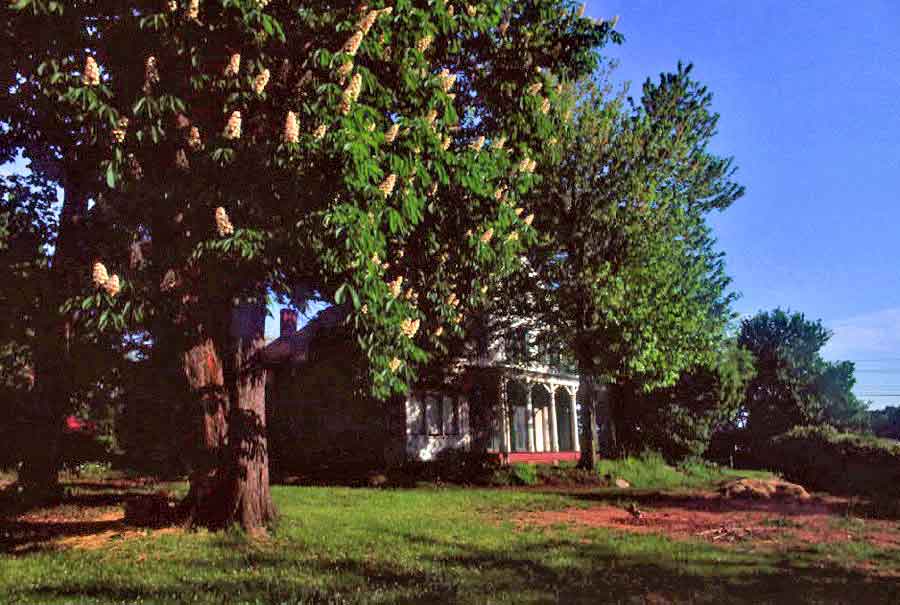 May 1984

A 9 mile ramble from Grant City to the environs of Richmondtown

While there has been an effort to move old structures to Richmondtown there appear to be some that have just been standing around for some time. As I walked down an old dusty road behind a church I was reminded of an old photograph I had once scene of this place. It seemed that little had changed for once, at least if i did not look around too hard.
Postscript: The Old Mill Road that I had walked down was fenced off on a subsequent return.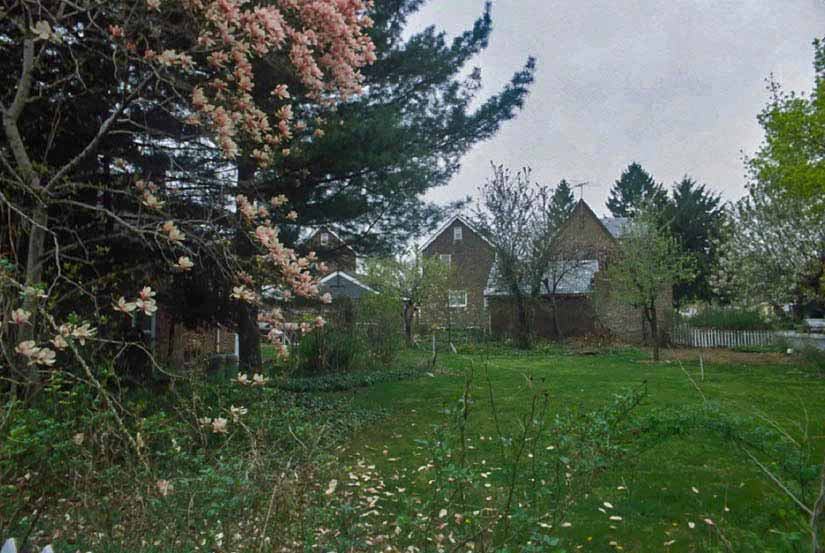 May 1984

A ramble in Flushing

The street has strange kinks in it. It was obviously a farm lane before being paved over for the houses that crept in latter. A few yards are big enough to raise some crops but they only hold lawns and sometimes just enough trees to remind one of a leftover remnant of forest.
Postscript: Many original homeowners in this neighborhood had purchased double lots to have larger yards. Nearly all have since been sold off and packed with houses.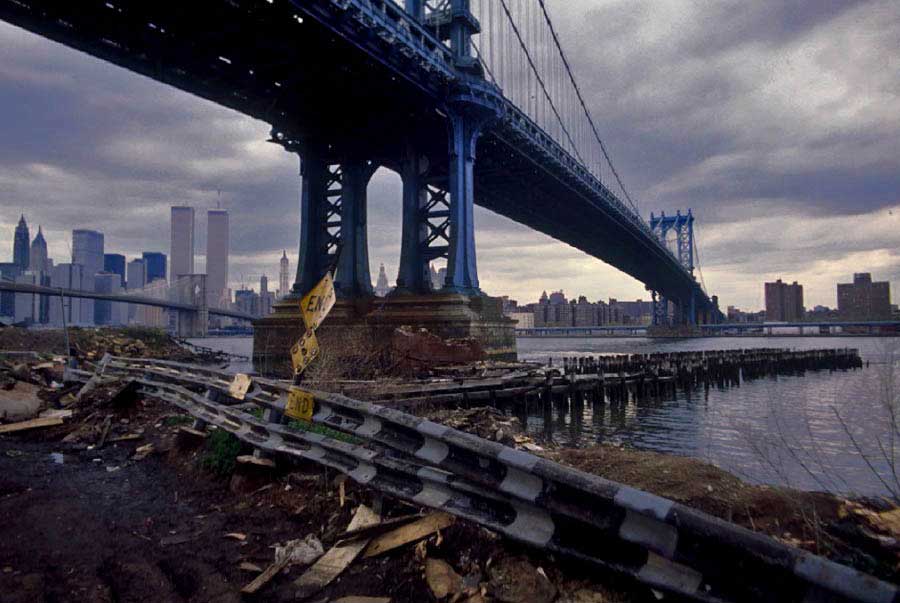 May 1984

A 5 mile walk from Soho to Brooklyn Heights via the Brooklyn Bridge

The closer you get to being underneath even the most graceful of bridges it becomes ever more difficult to deal with the gawkiness of their changing proportions. There is often a beautiful symmetry to be found in engineering but not necessarily from every angle.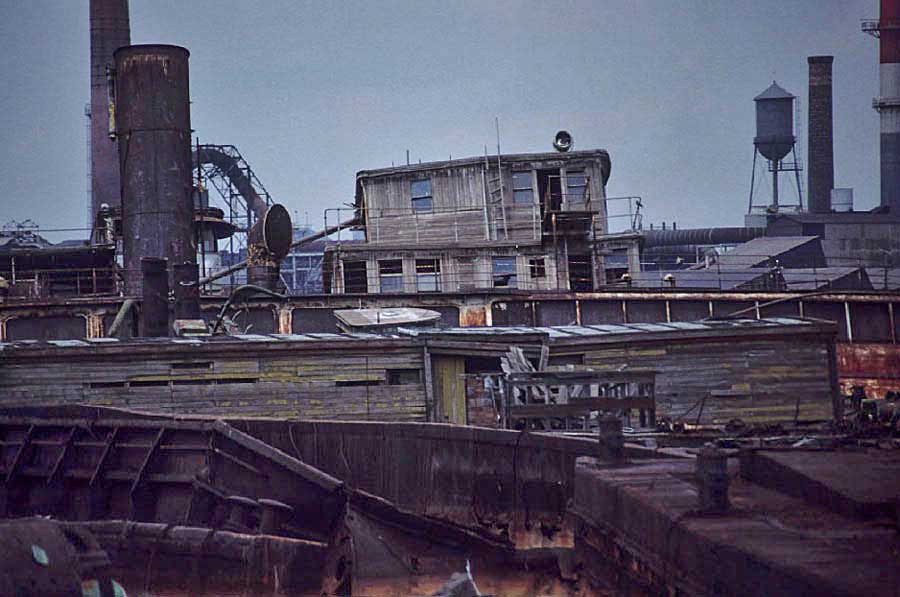 May 1984

A ramble about the Dead Pool

My return to the Dead Pool was a little like getting back onto a horse after being thrown off. Taking every slow step with greater caution I found myself maneuvering further out among the derelicts than previously accomplished. Still, my heart wasn't into it. Having nearly died out here took away what ever leftover excitement I may have still retained from my initial visit. I may put myself in risky situations for the photographs but I get no rush.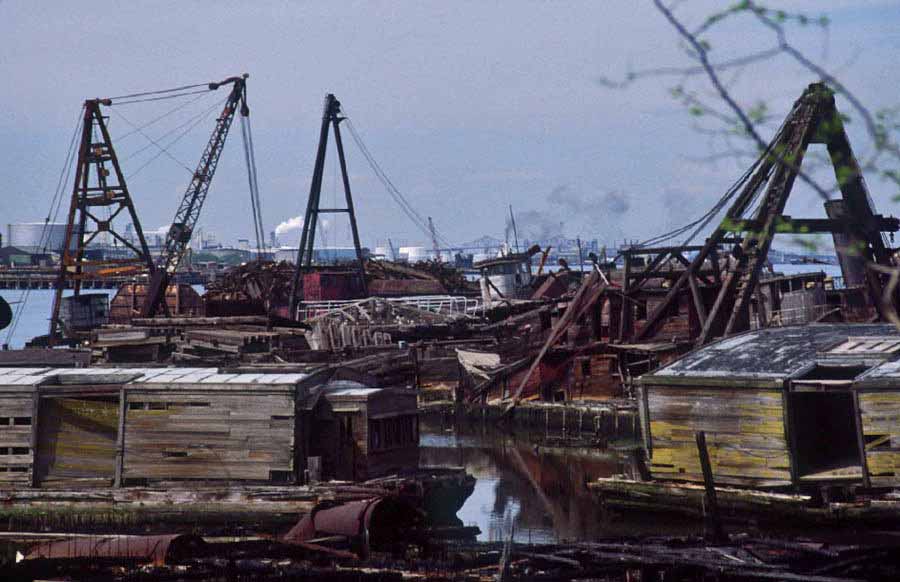 April 1984

A ramble about The Dead Pool

I pressed my luck a little to far today as a shortcut across a rusty tanker deck ended with me falling through it. The crash was so loud I aroused the far off guard dogs evidenced by their mounting cries. No one came out to investigate and I used the opportunity to climb out and go home. I was lucky not to have ended my days trapped in the bottom of a flooded hull.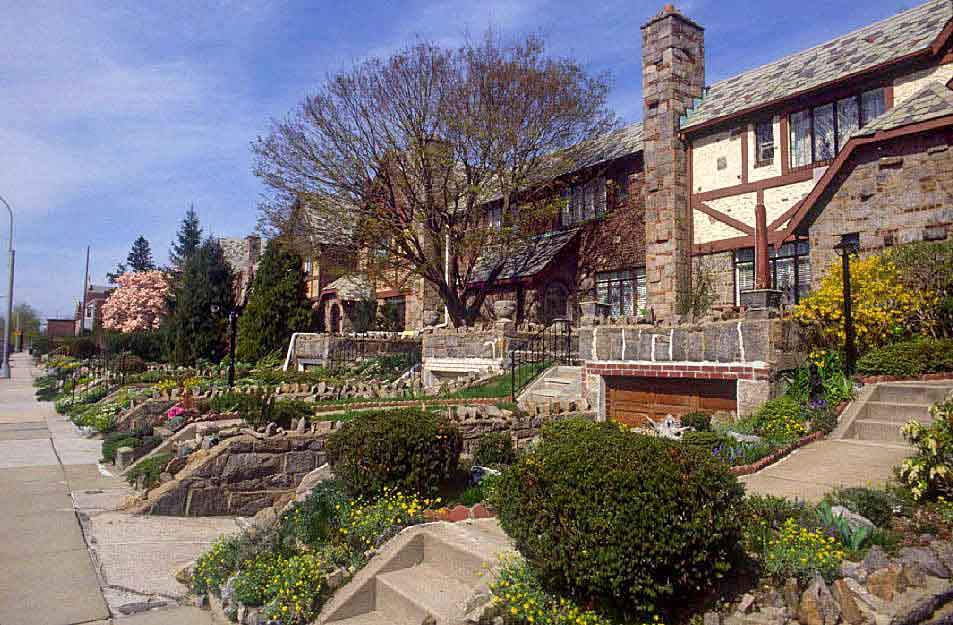 April 1984

A 5 mile ramble in East Flushing

Those who live deep within the City can rarely decipher the difference between suburban and residential. For those of us who live in residential communities the differences are stark.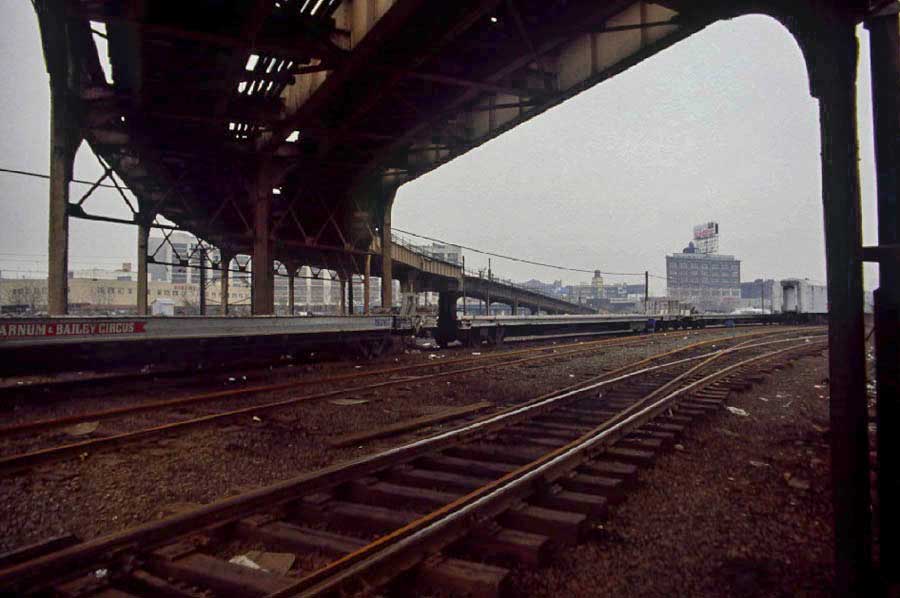 April 1984

A ramble about Sunnyside and Long Island City

The circus has come to town. At first I did not even notice the clues amidst the box and flat cars scattered across the rail yard. Despite the jovial associations the landscape remains somber.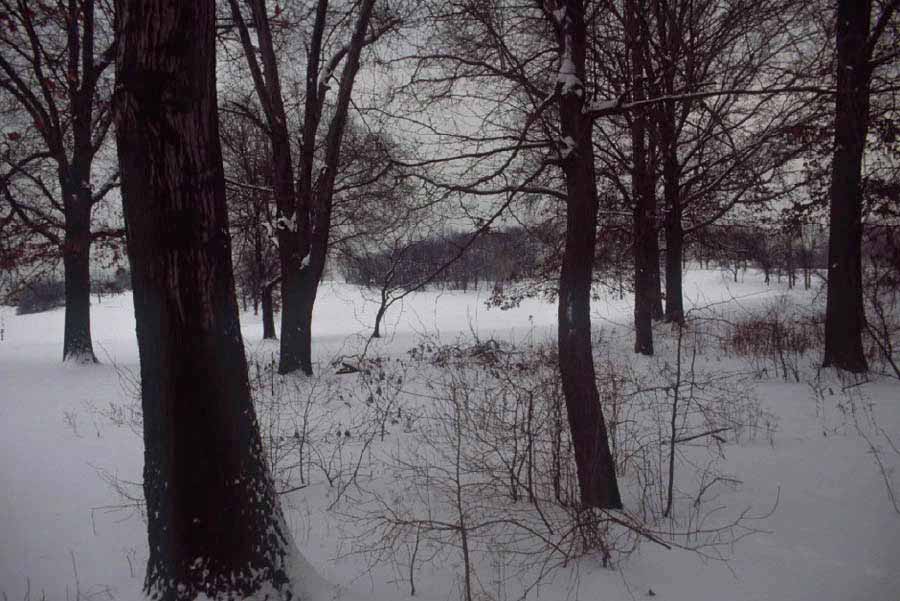 March 1984

A ramble about Kissena Hollow

It takes an effort to stop looking at the city as a conglomerate of streets and buildings and to recognize that there is an actual landscape with hills and valleys under our feet. Some places make this easy to realize.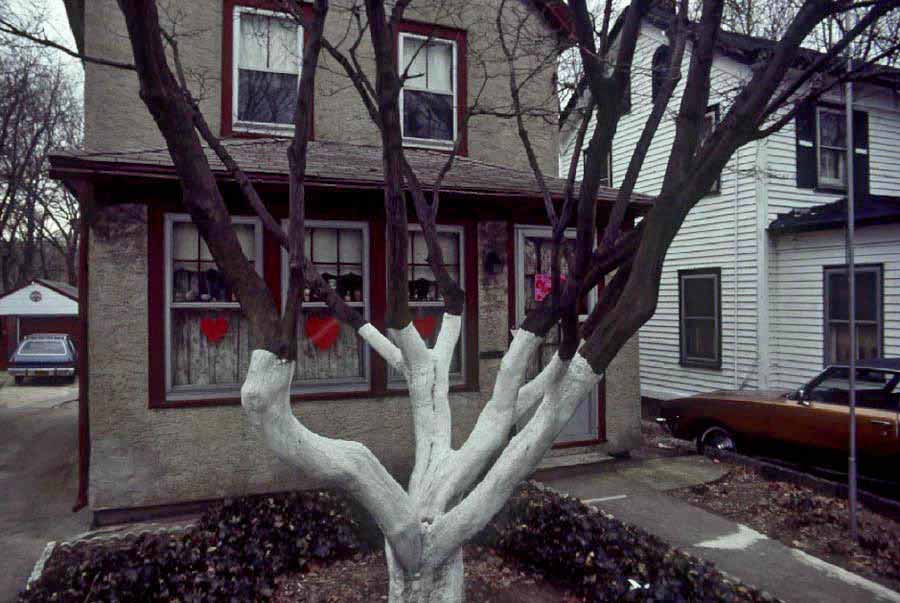 February 1984

A 6 mile walk from Douglaston to Little Neck

It never ceases to amaze me what strange things people will do to the trees in their yard. Are they viewed as living beings or toys to be contorted and dressed up?

---
Copyright 2009 Alan Petrulis All Rights Reserved