NEW YORK RAMBLES (page 20)
page 1 2 3 4 5 6 7 8 9 10 11 12 13 14 15 16 17 18 19 21 22 23 24 25 26 27 28 29 30 31 32 33 34 35 37 38 39 40 41 42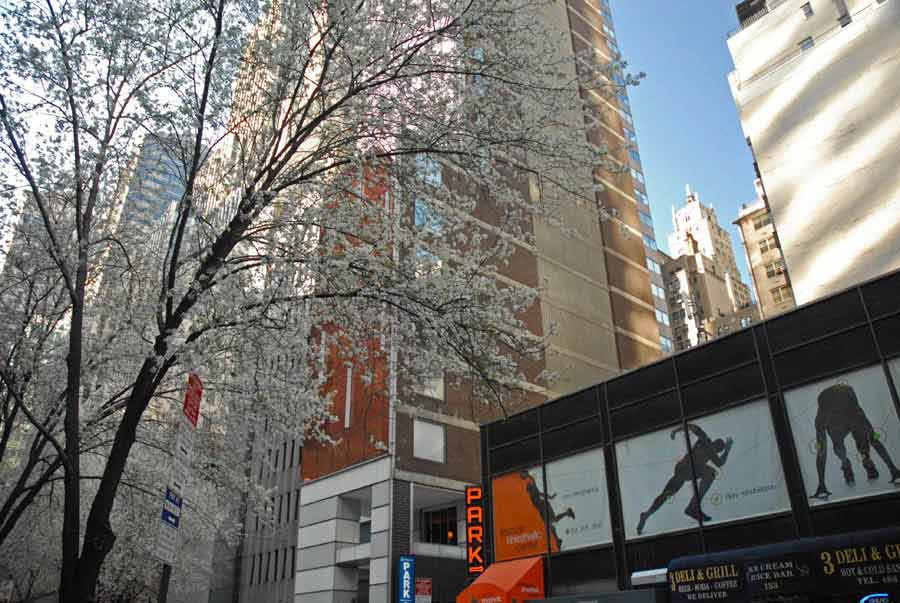 April 2007

A five mile walk from Gramercy Park to Central Park

It wasn't until I started to look through old slides that I realized I took this same shot years ago. The trees are in bloom now and the ads are different but the buildings are positioned the same. I am not sure whether I'm more amazed that I was spontaneously attracted to the same scene twice or that the street has not changed.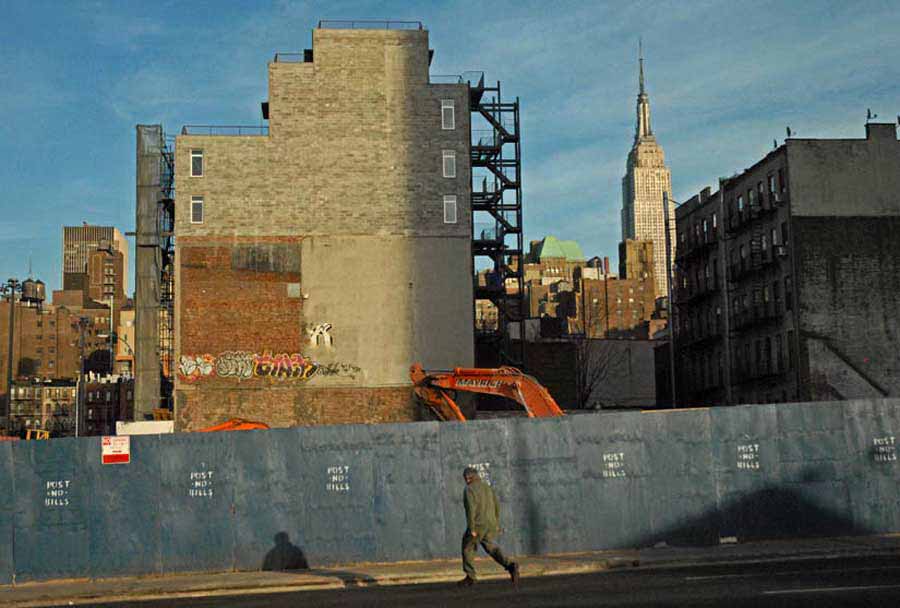 March 2007

A short walk from Chelsea to Times Square

Every time I return to the west side I am amazed by the openness of the space. From here midtown Manhattan rises like a not so distant mountain waiting to be scaled. While there is enough traffic it seems transient as if there is nothing here to hold it. These are the badlands from which the City's might may best be beheld but few ever venture forth to experience. But as the lowrises get replaced with the high will the concept of outskirts disappear with it?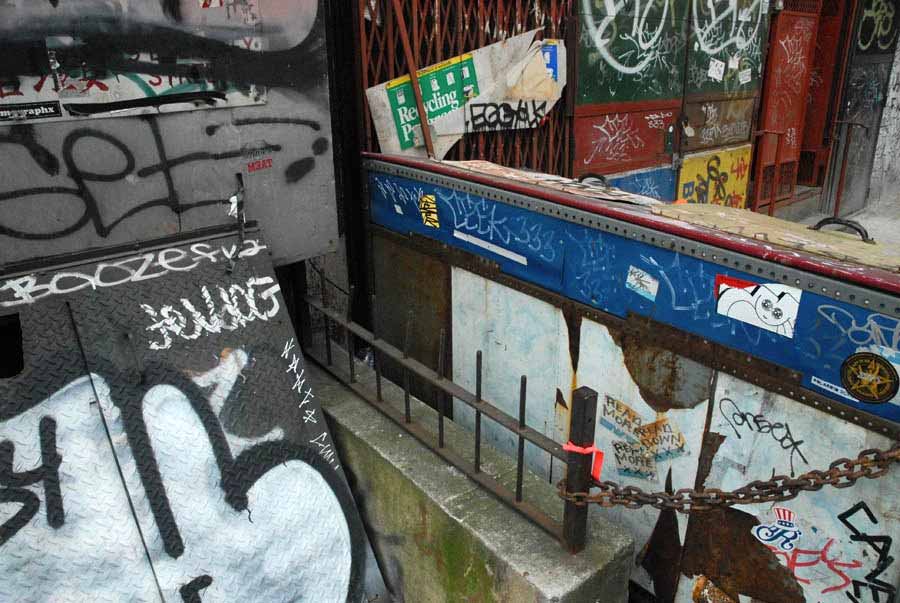 March 2007

A ramble on the Lower East Side

A dandelion has sprung up in my garden. I refuse to pull it out. Its flower is as yellow as those I have planted and I can add its leaves to my salad. Man has a sad predilection to accept only what is legitimized by others. The world would be all the sadder without weeds.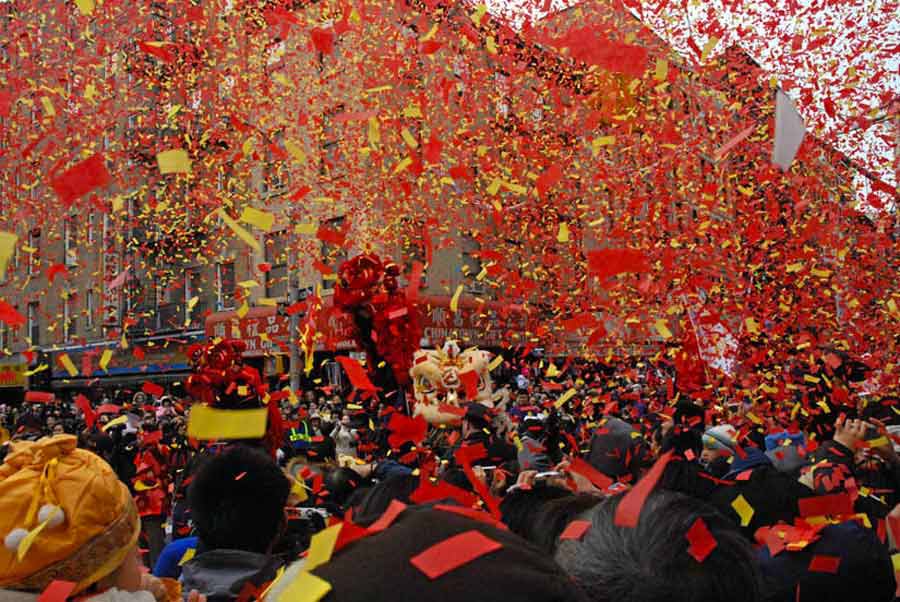 February 2007

A 5 mile walk from the Lower East Side to Chinatown then on to Chelsea

I was surprised I found a somewhat decent vantage point to view the Chinese New Year Parade considering how late I arrived. I stayed in that one spot for some time until I exhausted its possibilities. After the parade ended I was confronted by police for walking down in the empty street that was still blocked off to cars. They made me climb over the barricades back onto the sidewalk even though I was only a hundred feet away from the end of the parade route.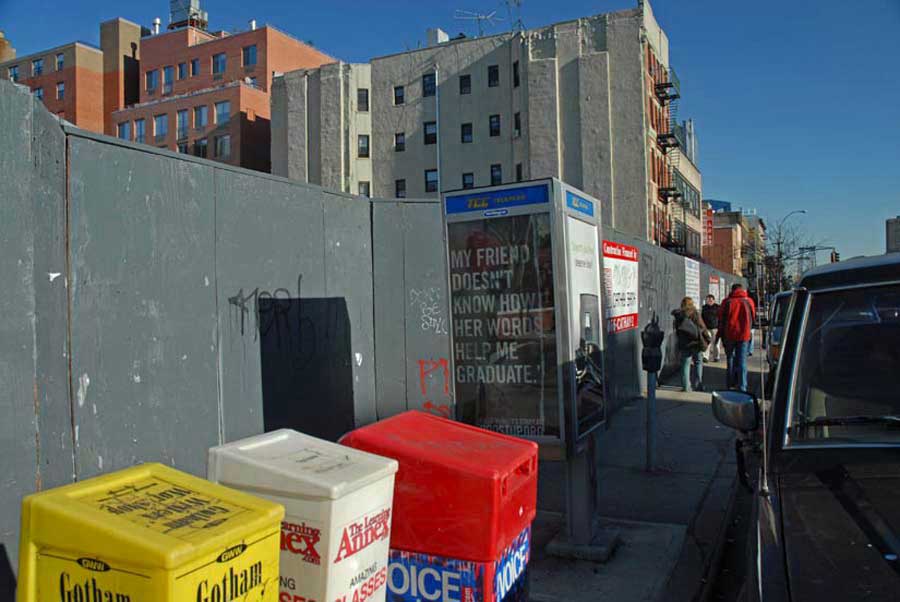 February 2007

A ramble about the Lower East Side

Chilly day, bright sun.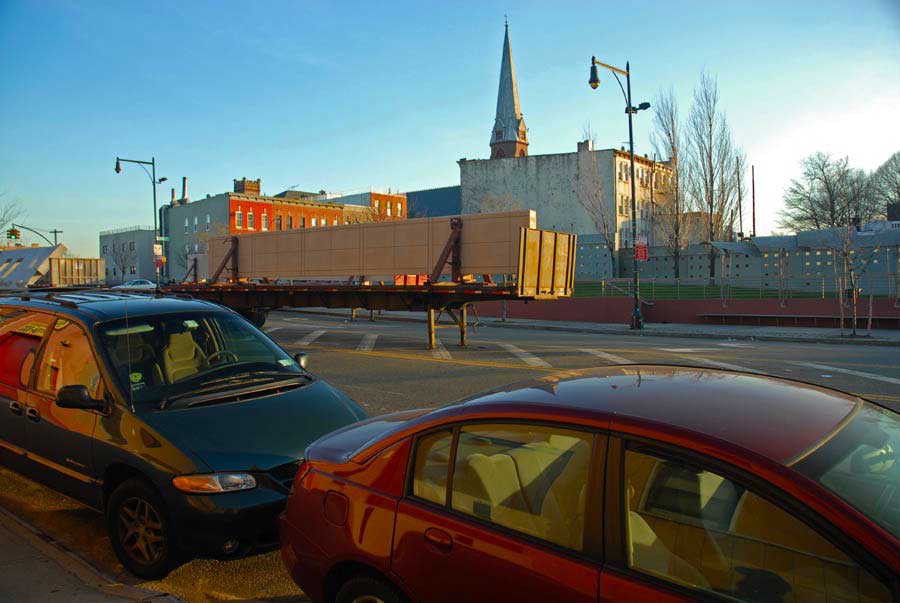 January 2007

A ramble about Long Island City

It seems that the whole of Long Island City has turned into one gigantic construction site. Equipment is parked everywhere and streets are closed as land is cleared and new towers rise. A local tells me there is no escaping it.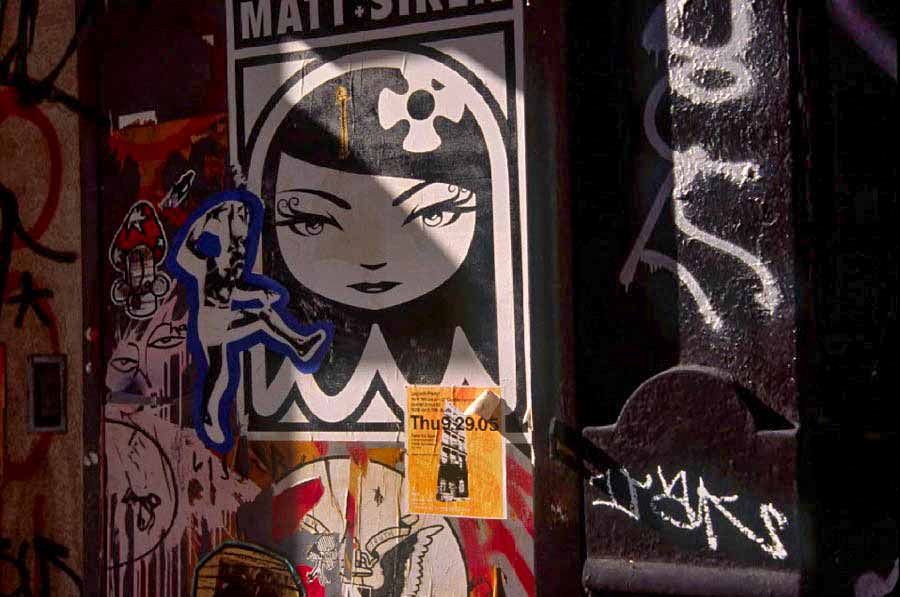 December 2006

A short ramble between the Village and Chinatown

The walls of the street stare at me, watching every move and step I take. I stare back deeper than darkness.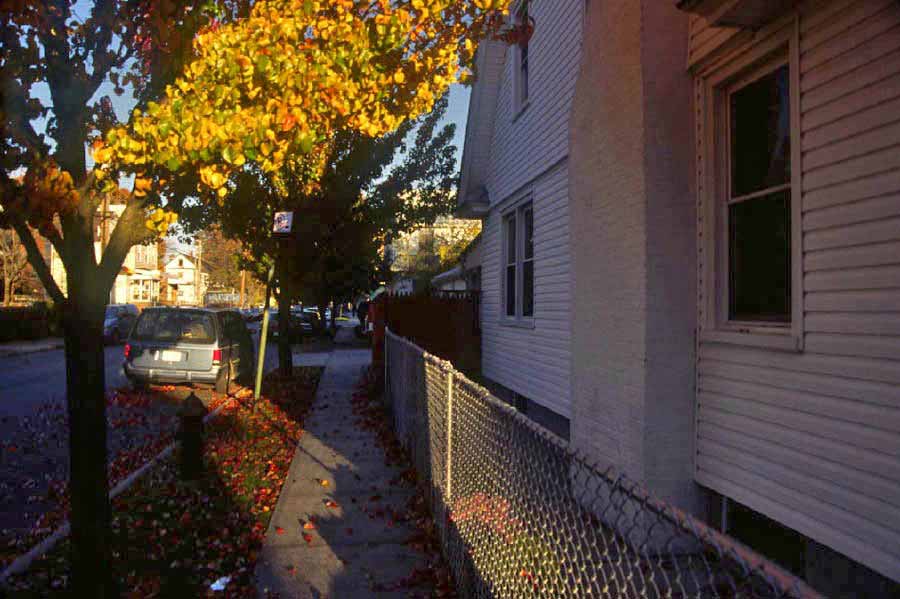 November 2006

A walk in Flushing

The dawn was so sparkling it seemed not of this city.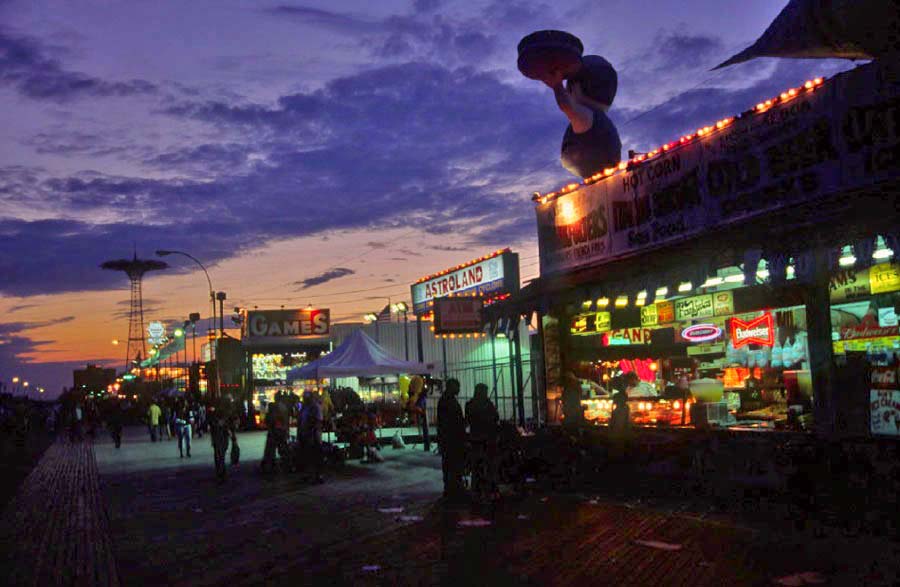 September 2006

A walk around Coney Island

Whenever I've gone to Coney Island the sun and heat usually does me in before sunset and I never end up shooting the night lights, that is until today. The small crowds however were problematic. There was no one to distract the venders while I tried to shoot unposed shots. I am carefully eyed as a potential customer. This is a place that needs to be either crowded or deserted, otherwise the mood feels wrong.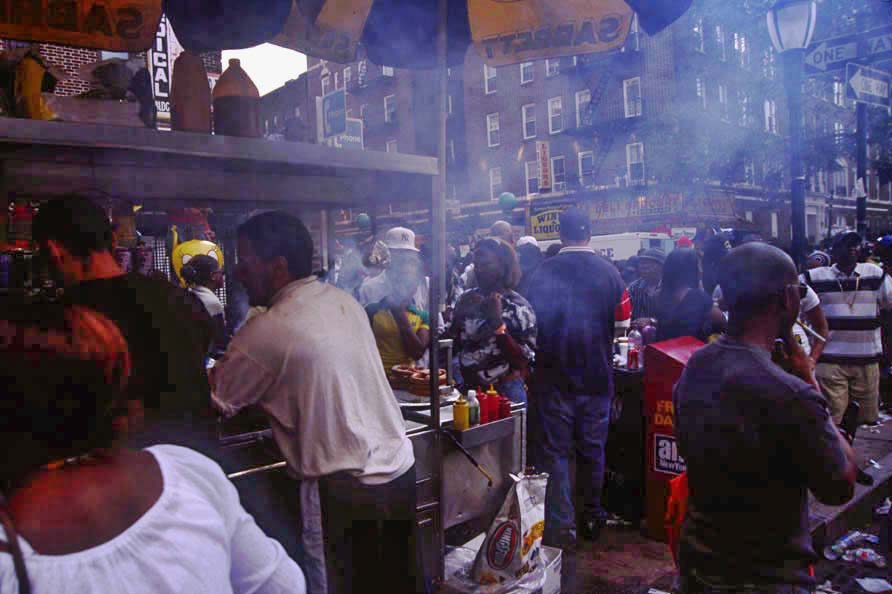 September 2006

A walk in Crown Heights

As I moved along down under the parade rout in my subway car I could feel the beat of the West Indian Parade. Up on the street the sun filtered through the smoke from the endless line of venders cooking up cod cakes and pelau. It created a oddly romantic atmosphere of a lazy summer day despite the massive crowd I was trying to maneuver through.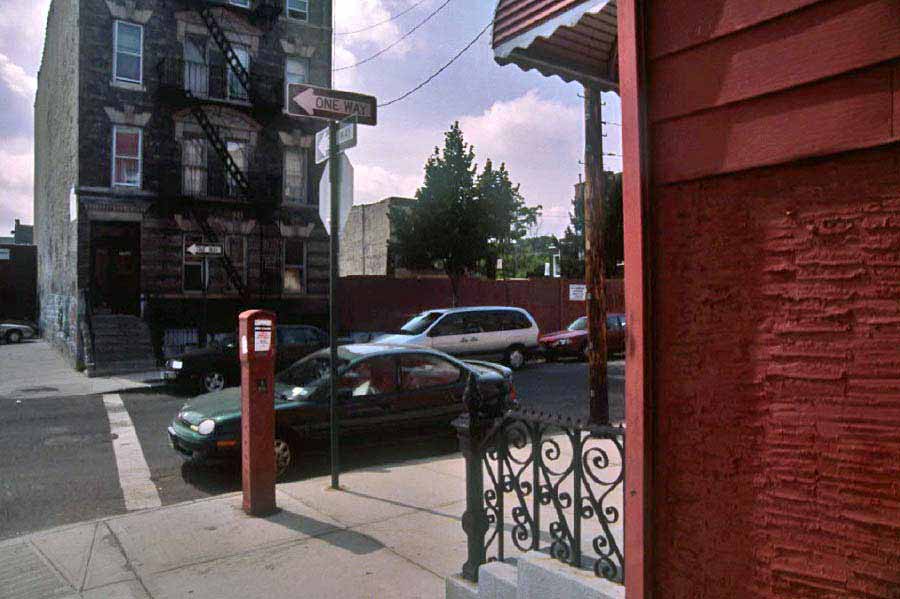 September 2006

A walk from Hunters Point to Greenpoint

I paused at the corner afraid to move on. There two houses stared at one another with a confrontational tension between them. I was waiting for a fight.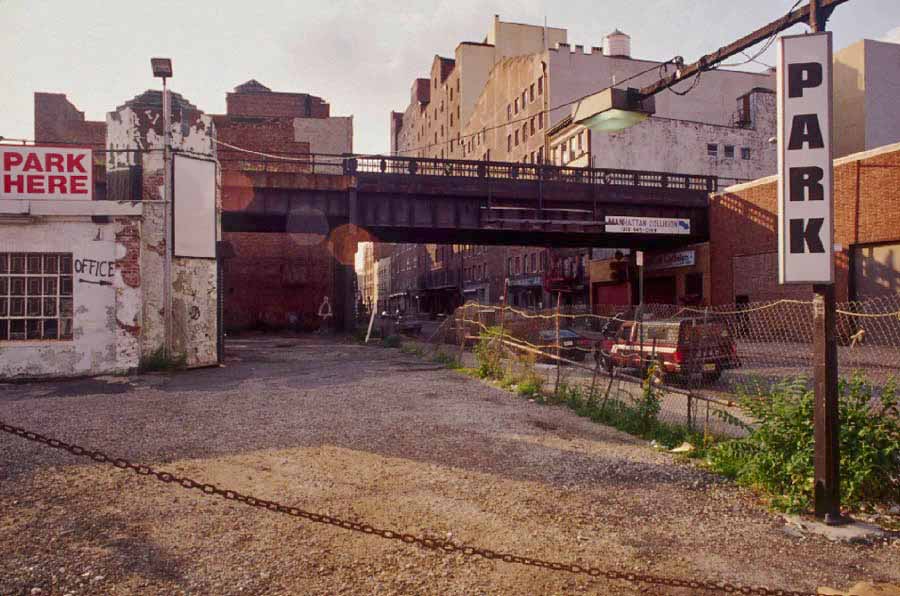 September 2006

A ramble through Chelsea

Of all the neighborhoods I have visited in New York, Chelsea with the exception of a few residential blocks is the least hospitable. Its industrial buildings read very matter of fact to what they are without any of the Romantic spirit found in older areas. Speculators all have their eyes here. They may raze, build, and redesign but it will take more to really change this place than anyone has the will for.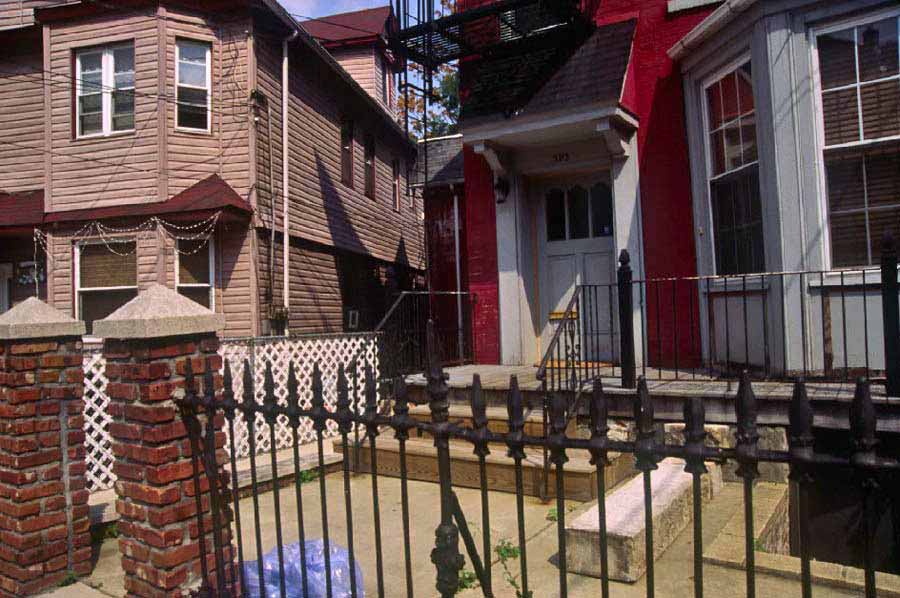 August 2006

A walk from Snug Harbor to St George

No tourist map will show you the way to this place.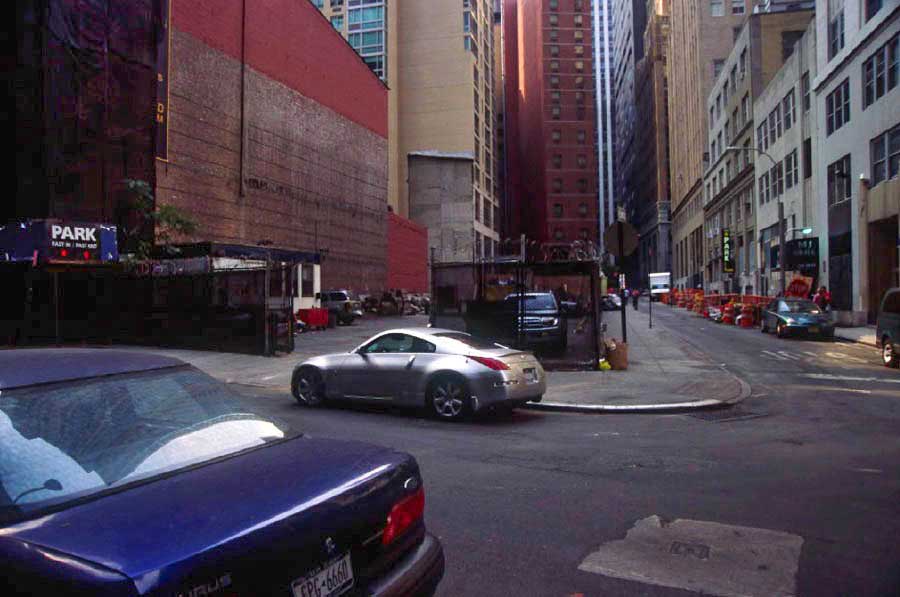 August 2006

A walk from the Battery to City Hall

Today I fish in a dark well.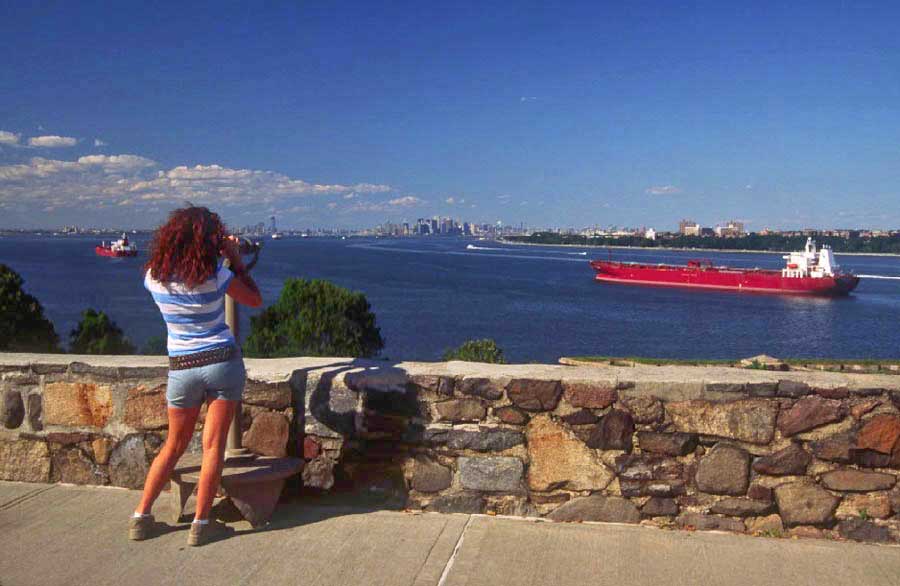 August 2006

A walk in Fort Wadsworth

This was my first visit to Fort Wadsworth since it was taken over by the National Park Service. I found it very ironic that I had more access to parts while under military control. Then no one cared what was going on in the back areas. Now with tourists and keep off signs in abundance it was difficult to step out of bounds.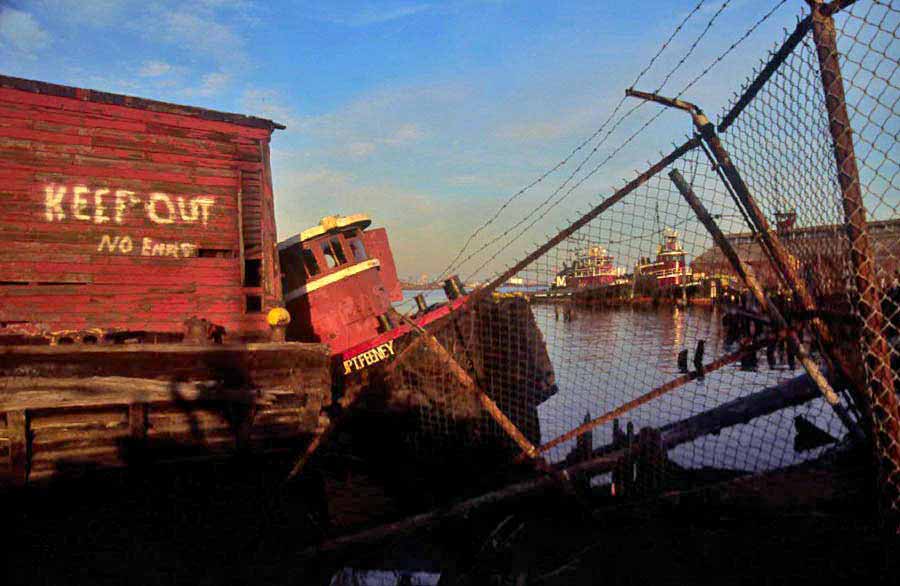 August 2006

A walk from Port Richmond to West Brighton

Fences are conceived of as rigid barriers, and yet they are built on waterfronts where the ground is inherently unstable. People love to pursue the familiar.
June 2006

A walk through Midtown

The workmen on the scaffold will not move to where I need them. I stand in the middle of the sidewalk and wait. People walk by as if I am not there until the moment passes and I leave. The street is filled with unknown faces.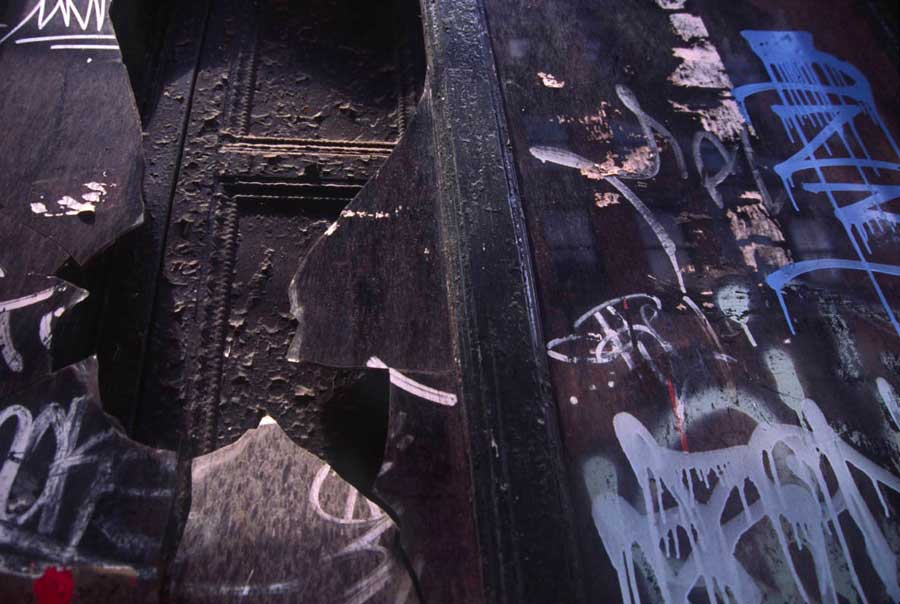 June 2006

A walk from Noho to Soho

A vandalized storefront breaks the monotony and allows me to fly.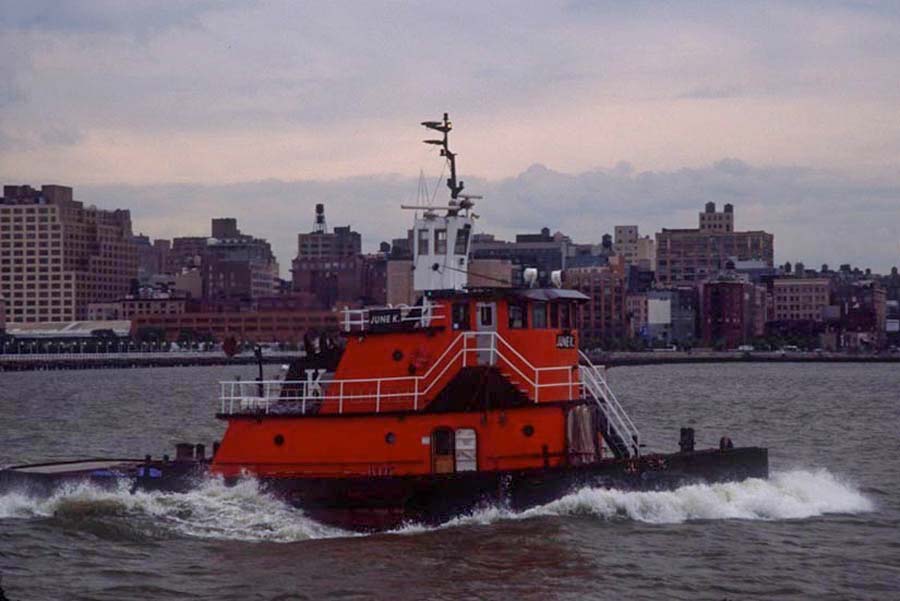 May 2006

A loop from midtown to Chelsea with a trip around New York Harbor

The heavy overcast was not ideal weather to shoot in. The air felt abnormally icy for this late in the year but I stayed on deck whipped by the wind. The City is a strange sight from the North River, as nothing has been built in relation to its surroundings. There is so much new construction that bares little resemblance to what used to be expected of a waterfront while the few remnants of the old working harbor sit like old men on a bench.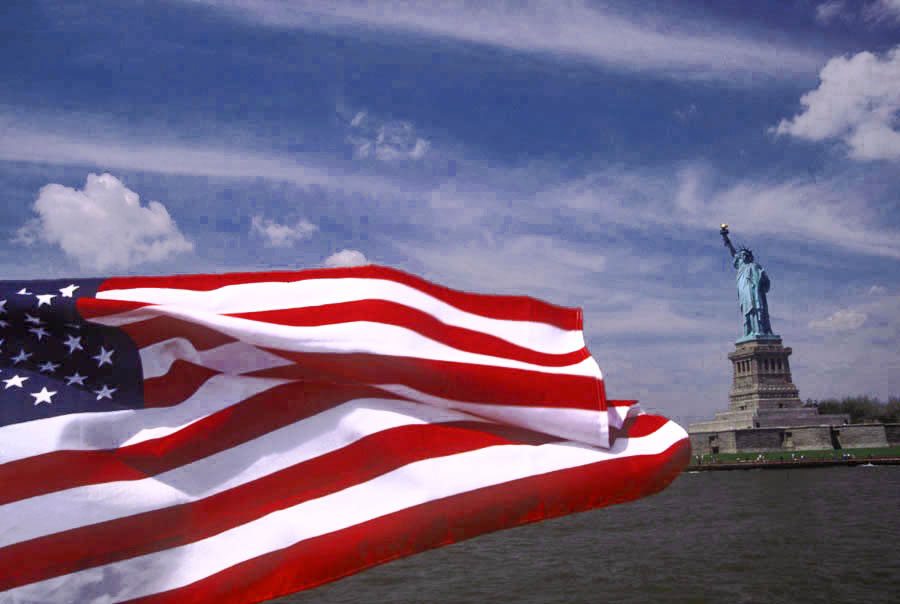 May 2006

A walk from St George to Snug Harbor and a trip around the harbor

As much as I will never pass up an opportunity to view the city from the water the photographs I take on such adventures are often wanting. I've come to realize that as much as I love panoramas I am a foreground person. I need to anchor the viewer in place and am rarely happy on open water.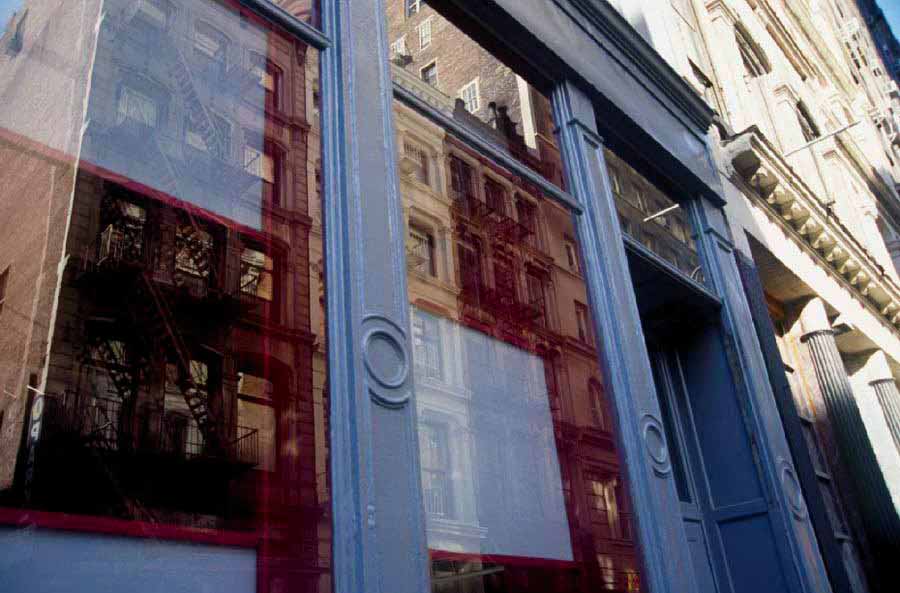 May 2006

A walk from the Battery to Soho

There is more to mathematics than numbers.
PHOTOGRAPHS CONFISCATED BY THE POLICE


April 2006

A 6 mile round trip from Astoria to Randalls Island

My destination was Harlem but I spent a better part of the day being interrogated inside a Police Station after someone spotted me on the Triboro Bridge with a camera and reported me to 911 as a suspected terrorist.
PHOTOGRAPHS CONFISCATED BY THE POLICE


April 2006

A 9 mile ramble between College Point and Flushing

It was a picture perfect spring day. The dark clouds filling the sky to the north was a perfect backdrop to the sun drenched flowering trees that lined the streets. At the Malba shorefront the sun and clouds collided to create a giant sunburst streaking across the cove. My timing could not have been better.
PHOTOGRAPHS CONFISCATED BY THE POLICE


March 2006

A 7 mile walk from Gowanus to Soho via the Manhattan Bridge

With large development projects underway I came to Red Hook to capture the last of the Industrial waterfront. Unfortunately I arrived too late as demolition crews scurried about and areas I thought I could access were freshly fenced off. Even so some great shots were to be had as the opulence of the white flowering trees balanced out nicely with the peeling paint on 19th century brick warehouses.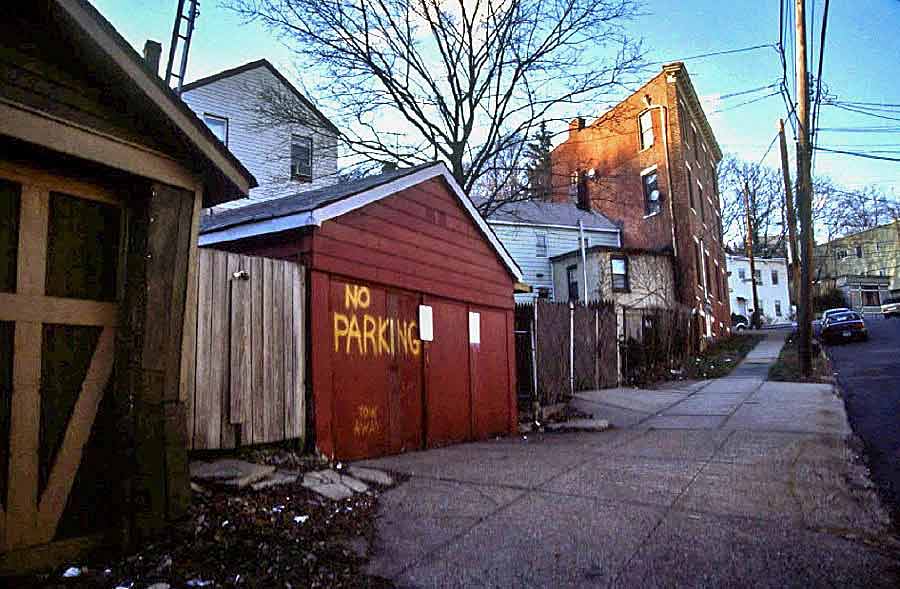 August 2005

An 8 mile walk from West Brighton to Grymes Hill and on to St. George

Staten Island is always good for odd angles and mismatched buildings; it never disappoints.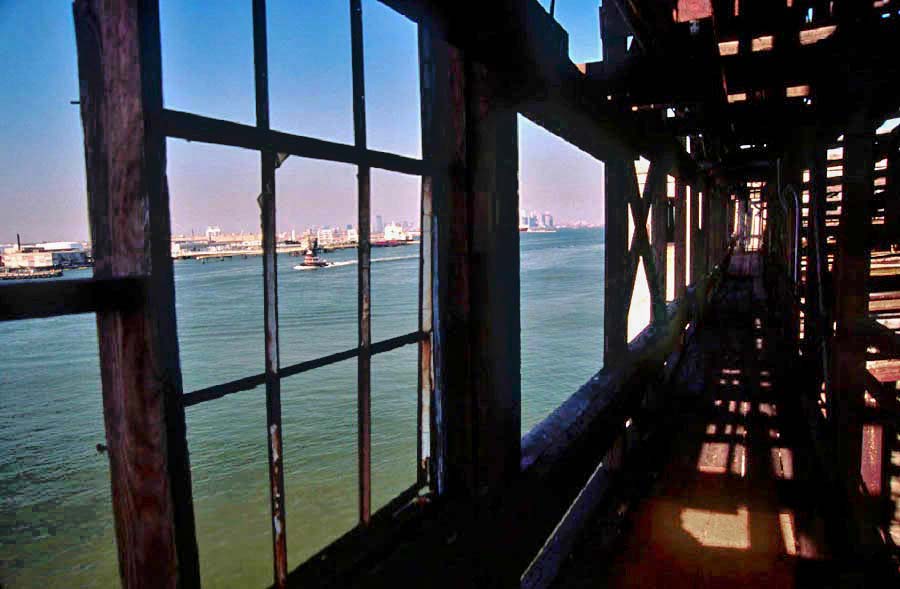 March 2006

A walk from Snug Harbor to St George

From the rafters high above a giant alabaster bin I noticed a strange piece of twisted metal dangling from a wall. After peering at it with more focus I realized it was the remains of a catwalk just like the one I was standing on that had given way. This rusted structure was still hard but of the consistency of peanut brittle.
Postscript: This structure has since been demolished.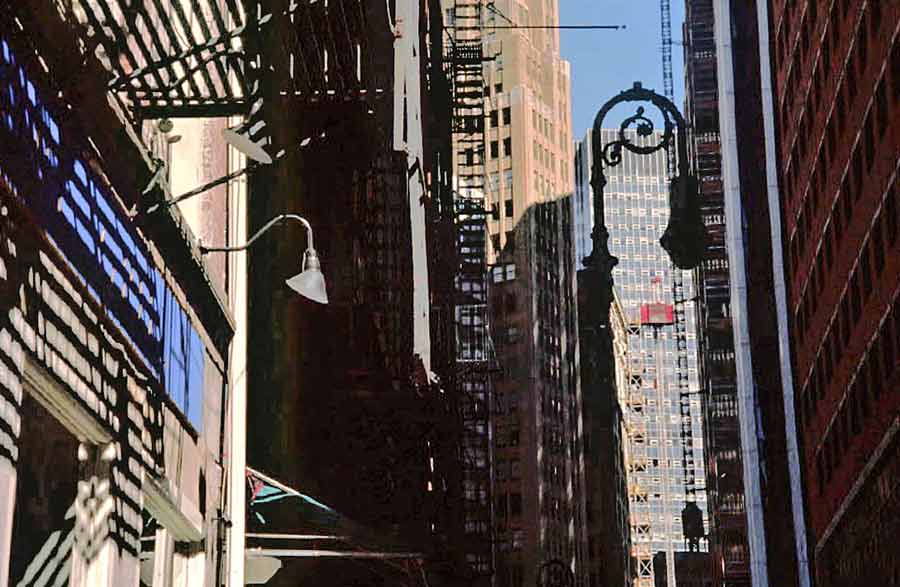 March 2006

A walk from the Battery to City Hall

There is construction work up ahead. It blocks the street. People scatter in confusion. Someone walks up to me and asks, how do they get to Bridge Street? Now I'm confused. It seems that I was there just moments ago but I must first get my bearings and figure out where I have wandered to.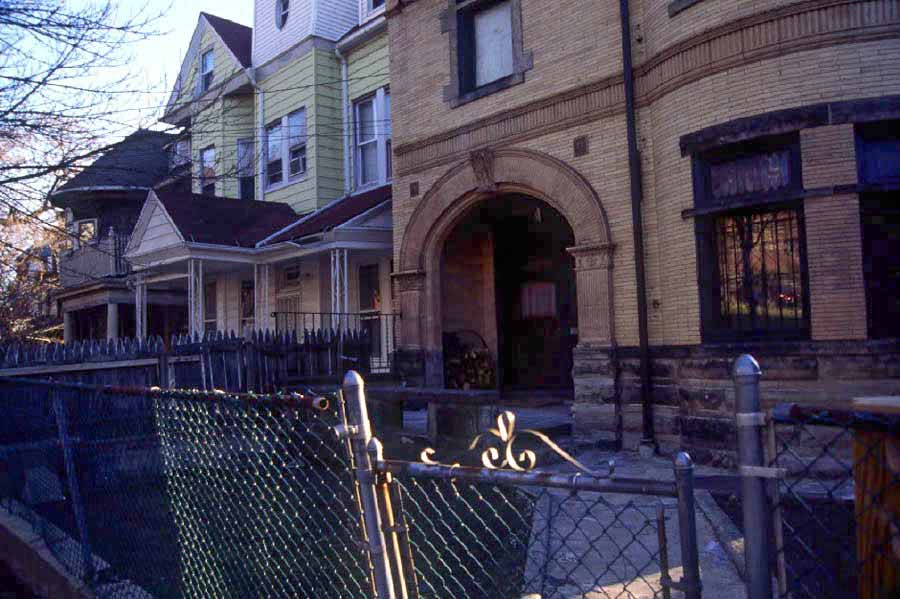 March 2006

A 7 mile ramble between Snug Harbor and St. George

Despite all the development that seems to be engulfing Staten Island I can still come out here and find the things that attracted me to it twenty five years ago. These are not the things that ordinary people come here for. Even where peeling paint, rusting fences, and rotting wood have seen some renovation it never seems able to cover the age of this place.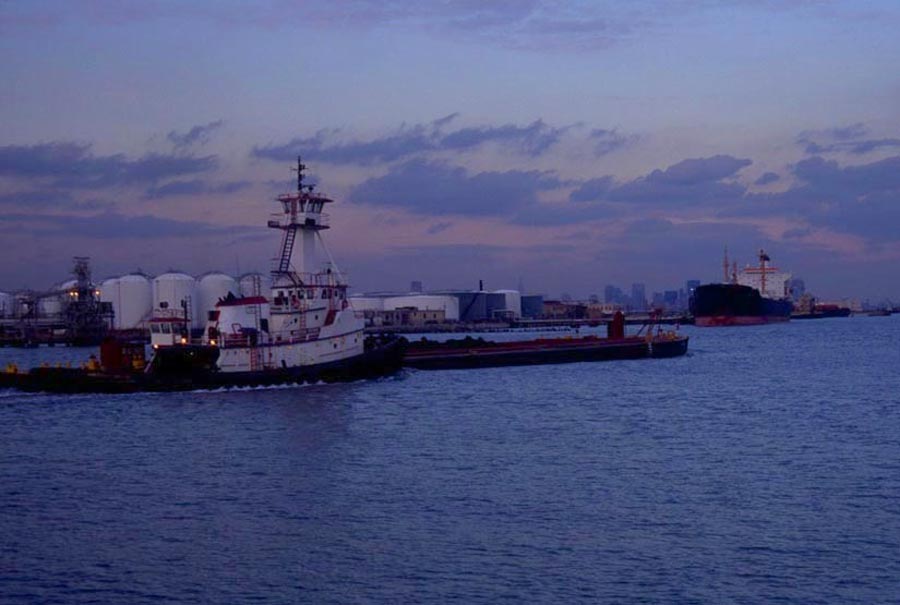 March 2006

A 5 mile loop between St. George and Snug Harbor

As the world we know settles in for the night our waterways remain busy with a secret life.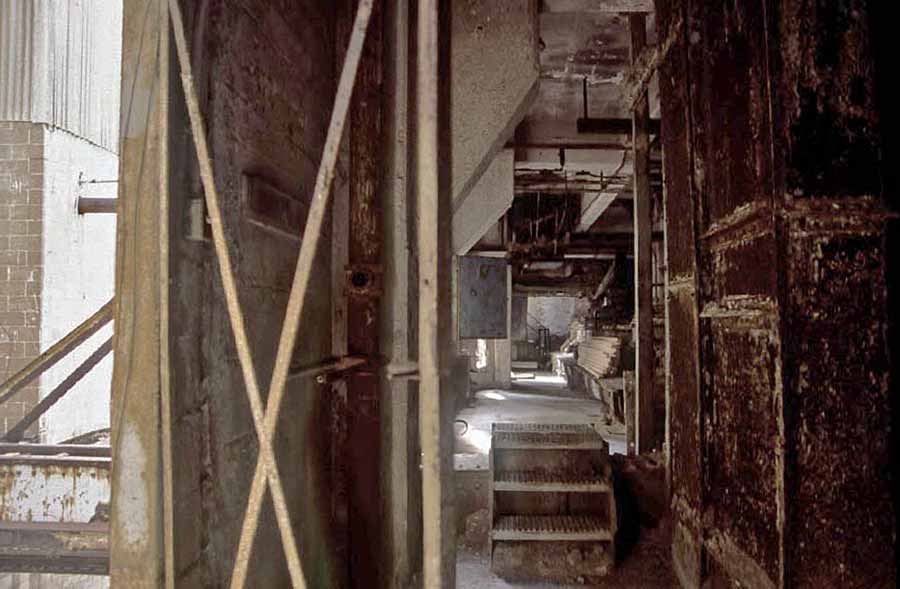 March 2006

A 5 mile loop between St. George and Snug Harbor

I knew I was inside an old plaster mill but the odd geometries formed by the archaic decaying equipment created a dark surreal landscape. Only an occasional rusted gear provided any clue that I was looking at what was once functional machinery.

---
Copyright 2009 Alan Petrulis All Rights Reserved