NEW YORK RAMBLES (page 24)
page 1 2 3 4 5 6 7 8 9 10 11 12 13 14 15 16 17 18 19 20 21 22 23 25 26 27 28 29 30 31 32 33 34 35 37 38 39 40 41 42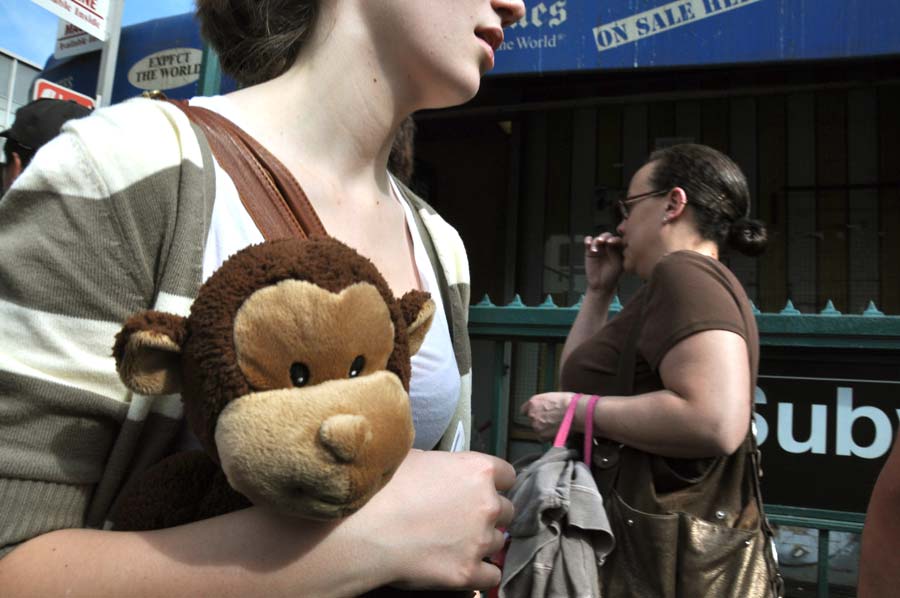 May 2009

A ramble on the Lower East Side

New York has a variety of residents; most don't bite.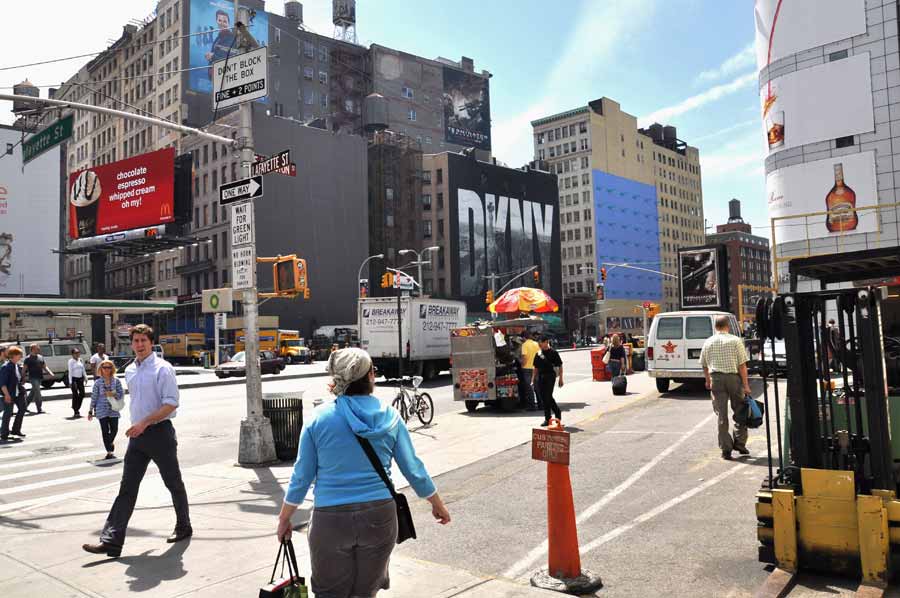 May 2009

A 5 mile walk from Midtown to Foley Square

The light was clear and so intense I was having trouble seeing. First colors began to wash away then reality itself. I had a dream where all my movements were being controlled and when I looked at anything closely it was never the same twice. I began to question if anything I was experiencing in the dream was truly real, was I living under an illusion? On the streets today I ask the same question.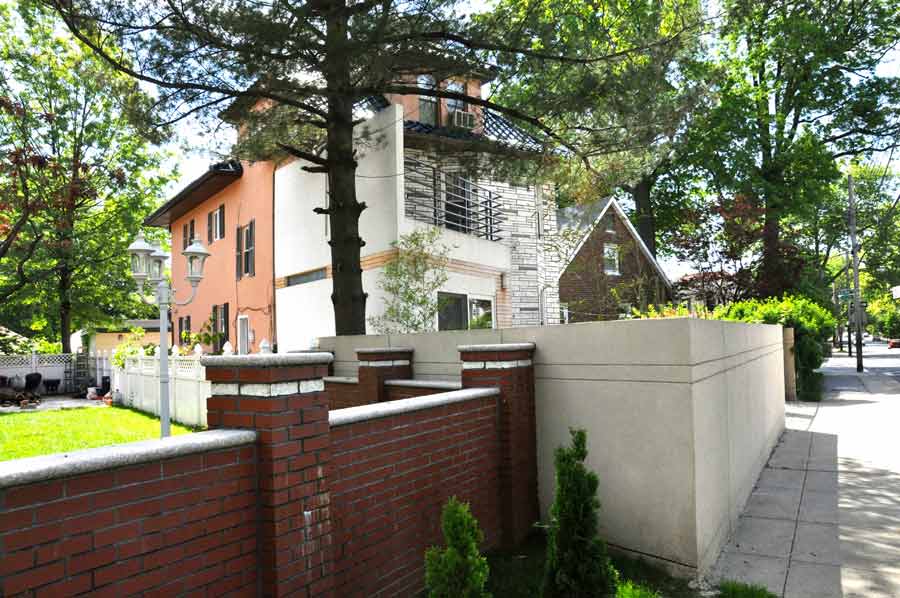 May 2009

A ramble in Flushing

Sometimes I don't know what people are thinking.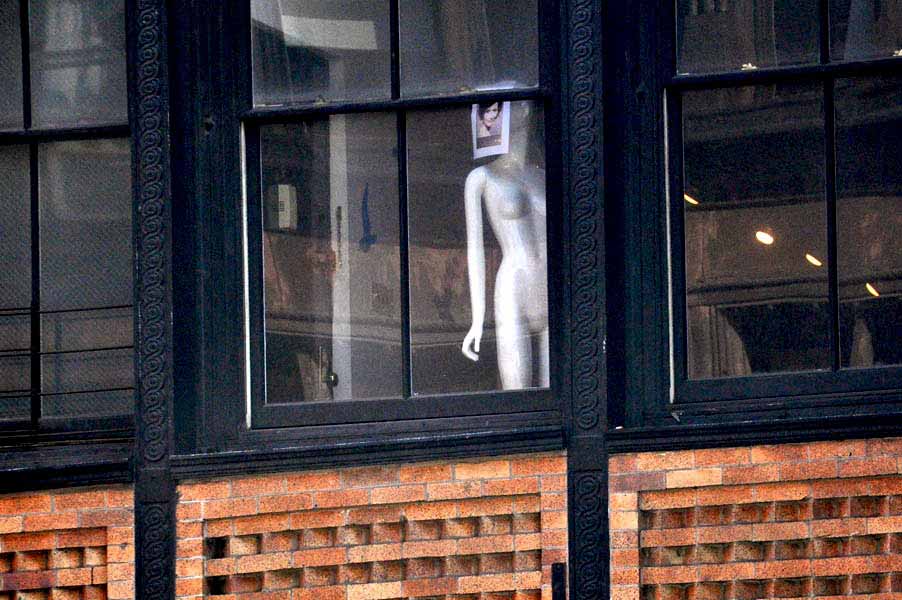 May 2009

A ramble in Soho

Even in neighborhoods without skyscrapers it pays to look up once in awhile.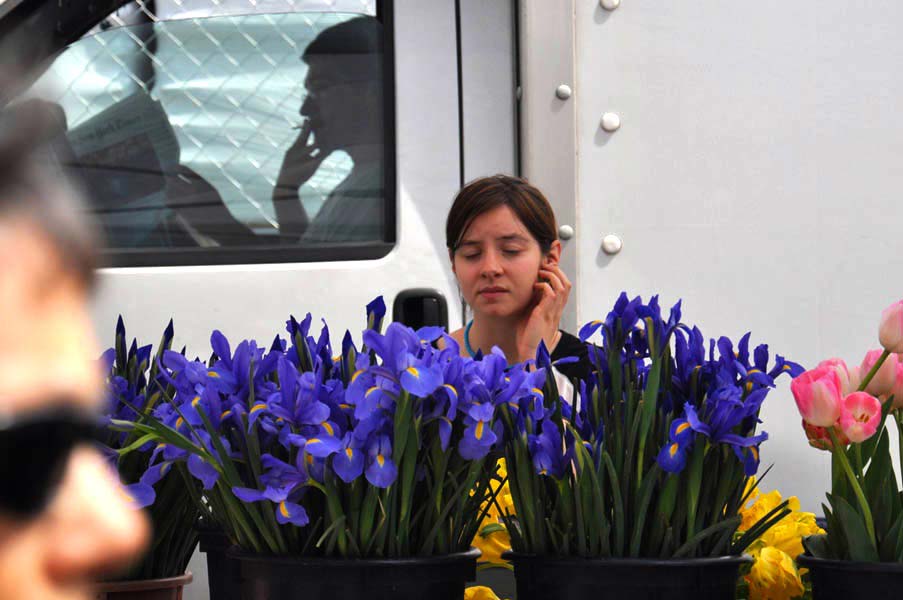 May 2009

A 7 mile walk from Chelsea to the Lower East Side and back up to the Village

They say man is a social animal. We live crowded together in cities and walk down packed streets but for the most part we live our lives unaware of those just feet away from us.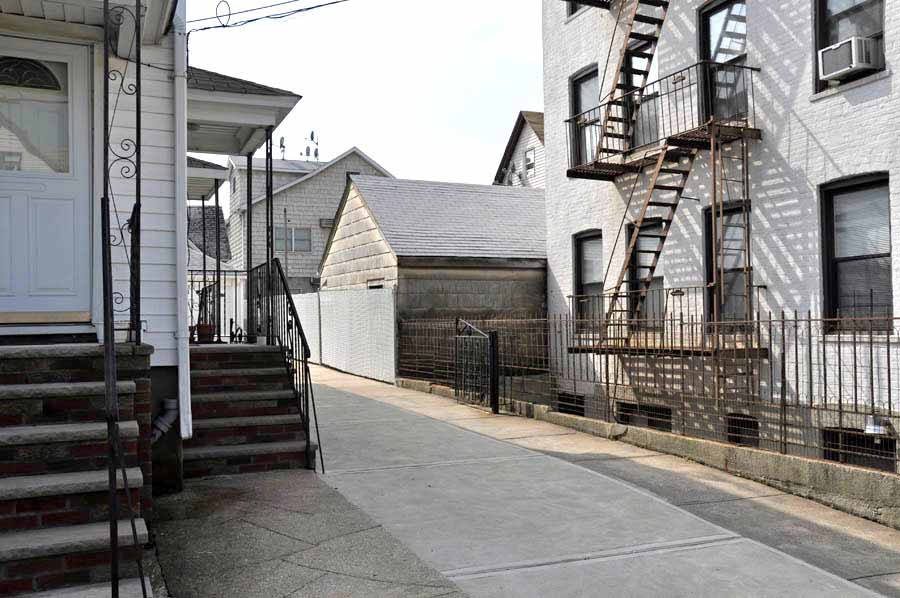 May 2009

A ramble in Flushing

Dandelion tuffs so thickened the air they could easily be mistaken for snow. I had seen the last of the buttercup's blooms but the wild violets were still flowering as they poked up with the plantain through winter's crust of brown leaves. These things that most simply trample underfoot, they compose my life. A few blocks away the land has been bleached clean. Even the single flowerpot in sight was empty.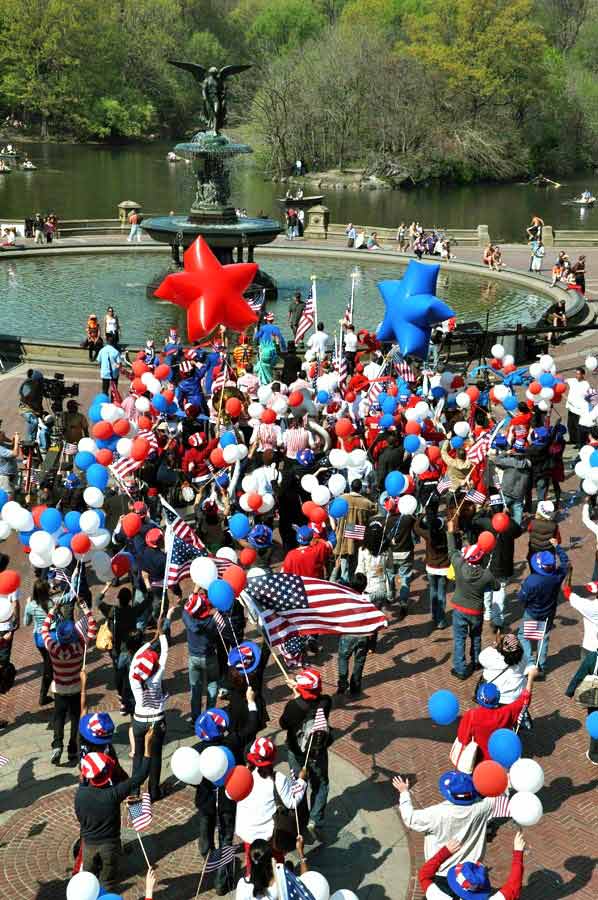 April 2009

A walk from Union Square to the Upper West Side via Central Park

My plan was to head west but my feet carried me east. This resulted in a serendipitous meeting with a film shoot in Central Park. I stayed for a few takes but even this could not hold me in place.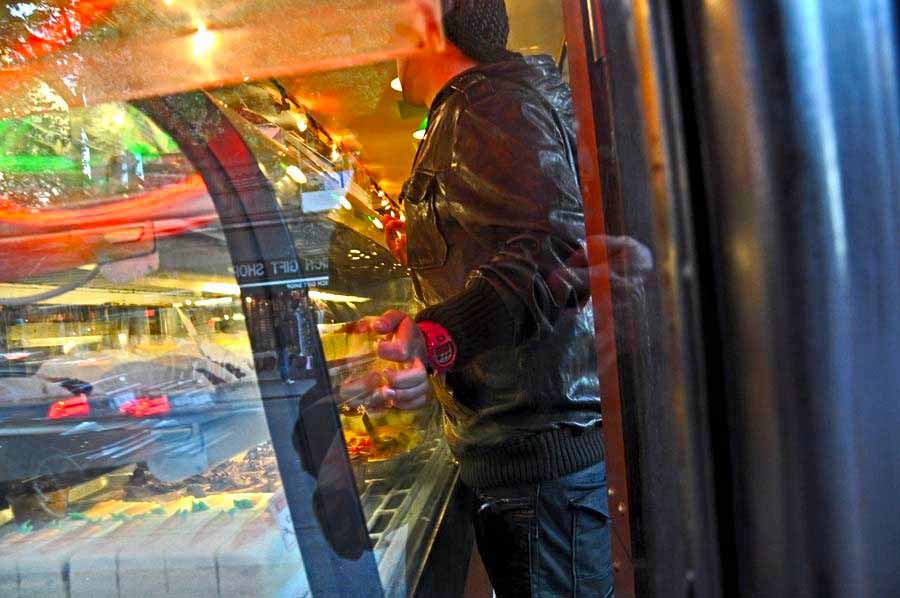 April 2009

A Midtown ramble

Window displays on storefronts are designed to draw one in, a temptation I can always resist except by those displaying cookies and cakes. It is not really about sugar cravings, I never go in to buy, but I am obsessively fascinated by these small sculptures of crystal and cream.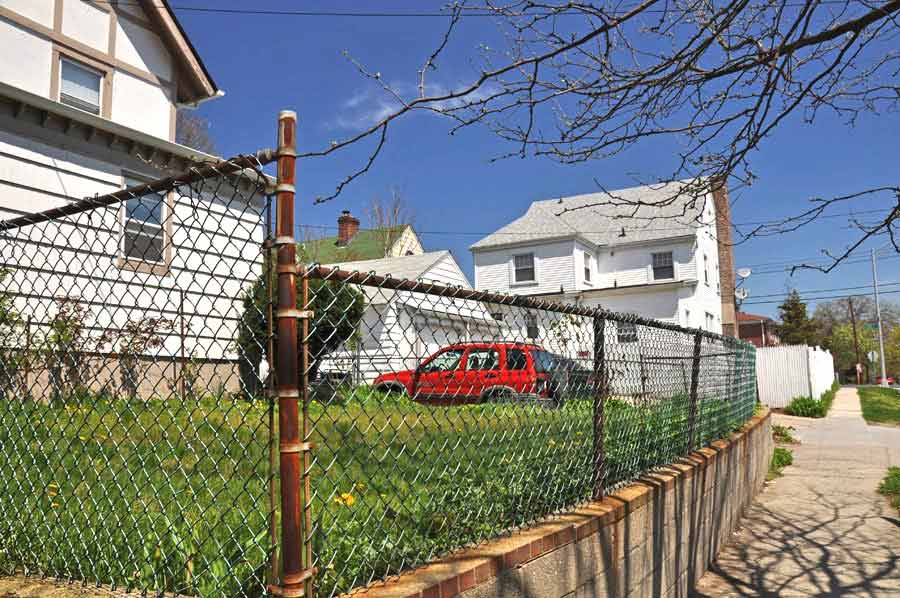 April 2009

A walk across Flushing

It is hot today, too hot for spring. The trees and flowers are lagging behind the temperature for there have been many cool cloudy days.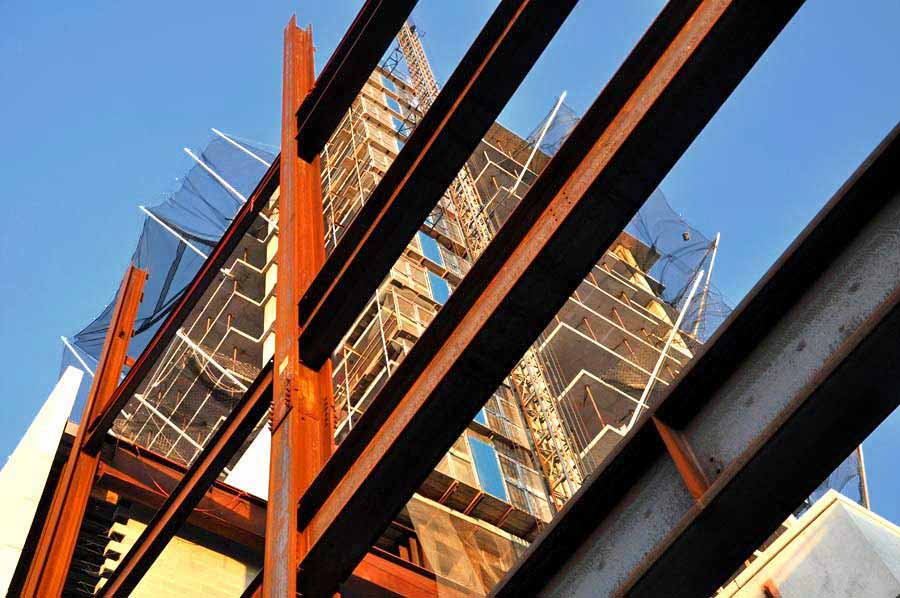 April 2009

A walk in Flushing

Some of the first photographs I ever took were of the factories on the Flushing River. Luxury condos now rise in their place situated between the railroad lines where the storm sewers drain. It is only April and the stench from the flats fills the air.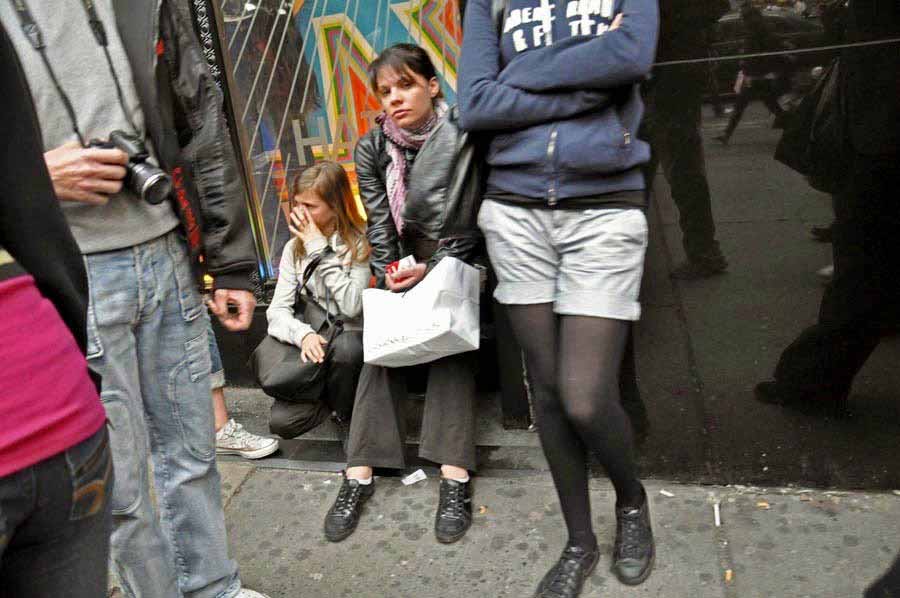 April 2009

A Midtown ramble

Where architecture disappoints, people can be a saving grace.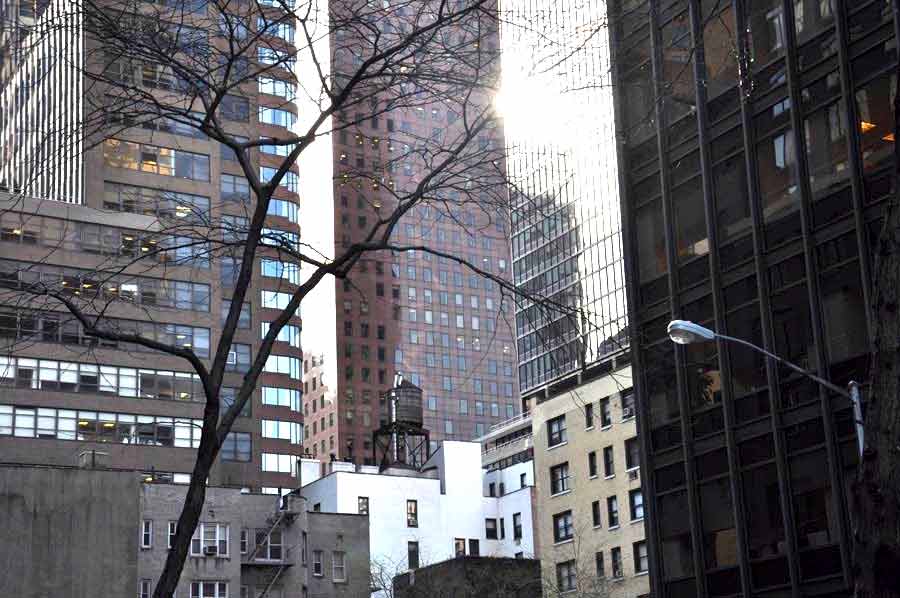 April 2009

A Midtown ramble

My body is in Midtown but my mind is lagging behind on the streets of the East Village. I cannot adjust to find anything to shoot at eye level for all is glass and steel with carefully manicured shrubs and storefronts. The views here are upward where the streets are forgotten and the world is rendered an abstract idea.
April 2009

A walk across Flushing

I walk down blocks of apartment and apartment, white house and white house, until a flash of color lashes out like a fiery tongue.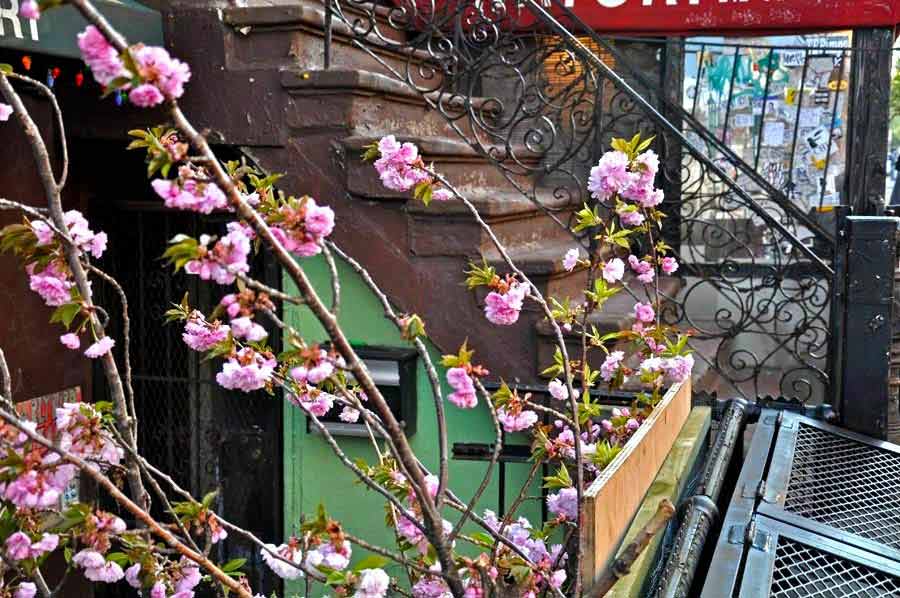 April 2009

A ramble in the East Village

No matter how run down a building might look with graffiti and garbage out front, flowers will appear if possible.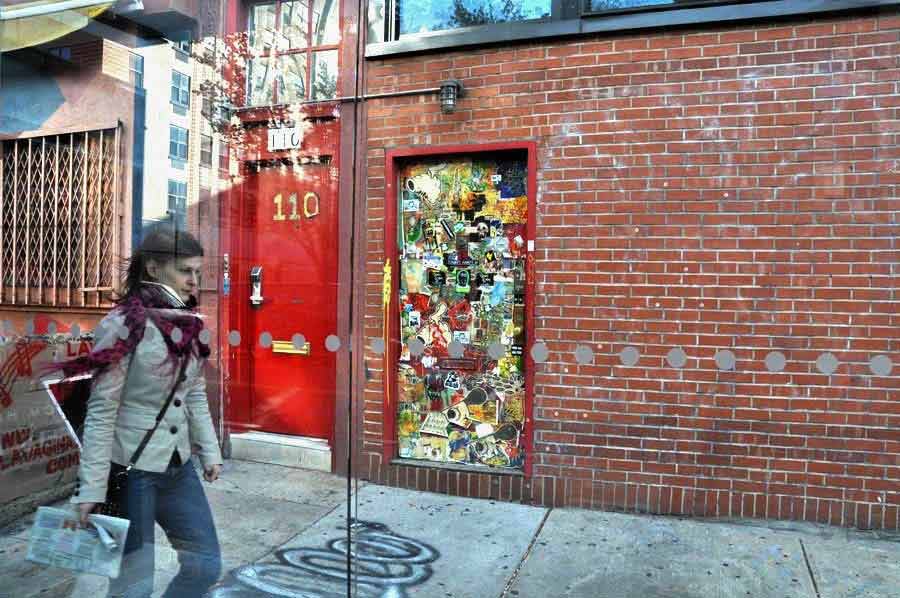 April 2009

A loop between Union Square and the Lower East Side

I spotted a bus shelter from across the street and it drew me in like a magnet. Nearly everything on this block displayed a personal hand from the painted storefronts to the wall postings; people lived here and you knew it. And sitting on the sidewalk amidst all this was this modern structure of glass and cold steel so surprising it was as if it materialized from another dimension. I suppose in some ways it had.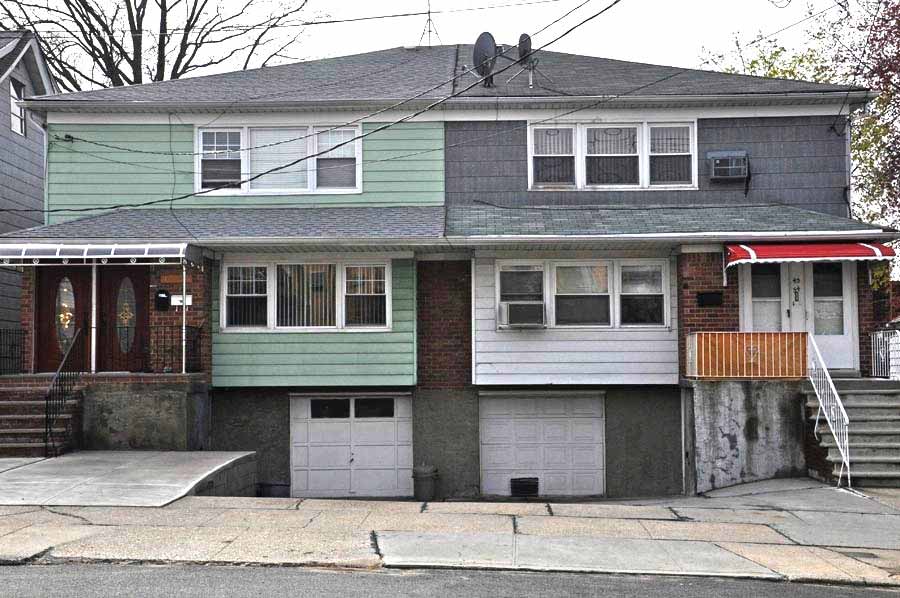 April 2009

A ramble in Flushing

It felt like a spring day but I captured little sense of its presence.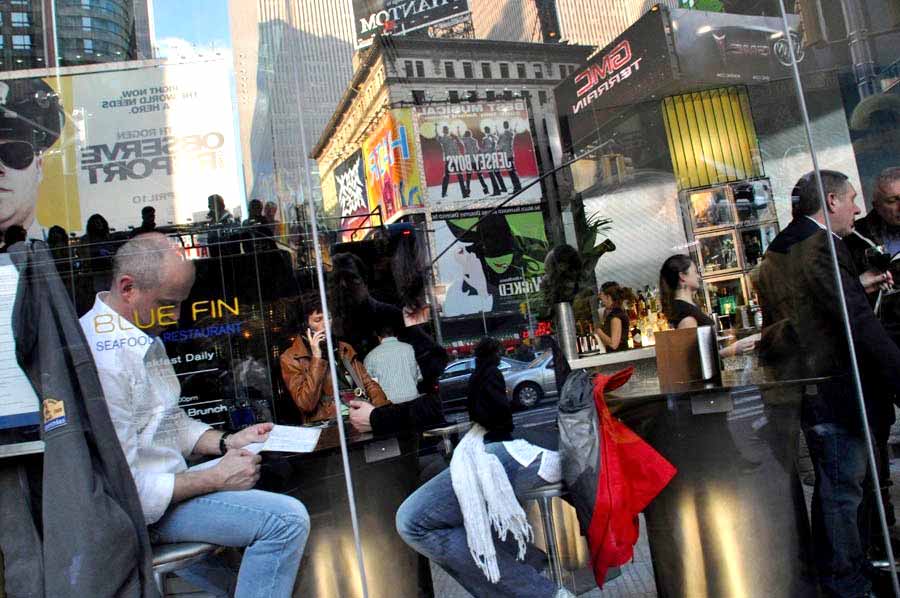 April 2009

A walk from Union to Times Square

The streets were so awash with people it was difficult to find any space between them to take shots. The weather, the light, nothing seemed to matter today except movement.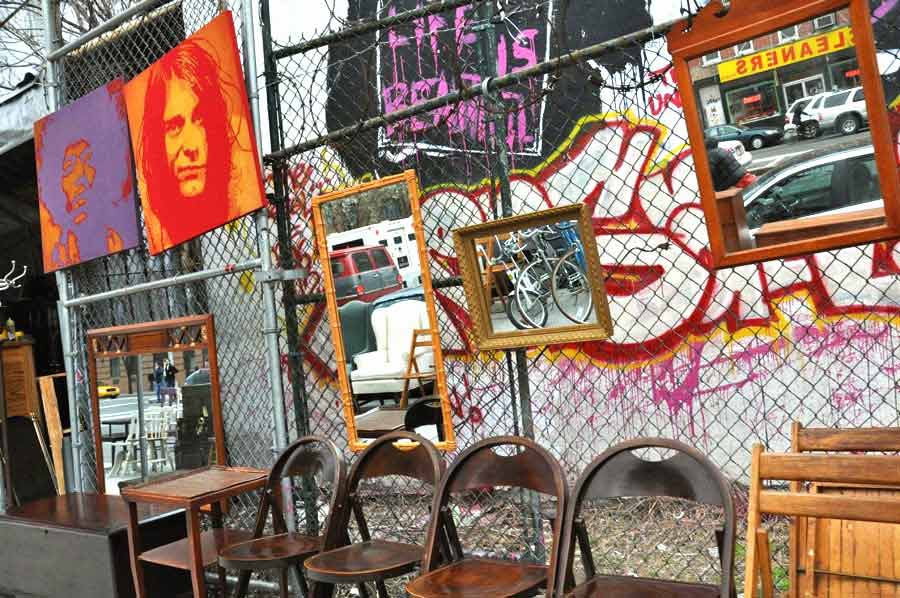 April 2009

A walk from Midtown to Soho

I'm walking down the same streets under the same heavy grey overcast. My days have started to blend into one another. It's a miracle the sky doesn't fall.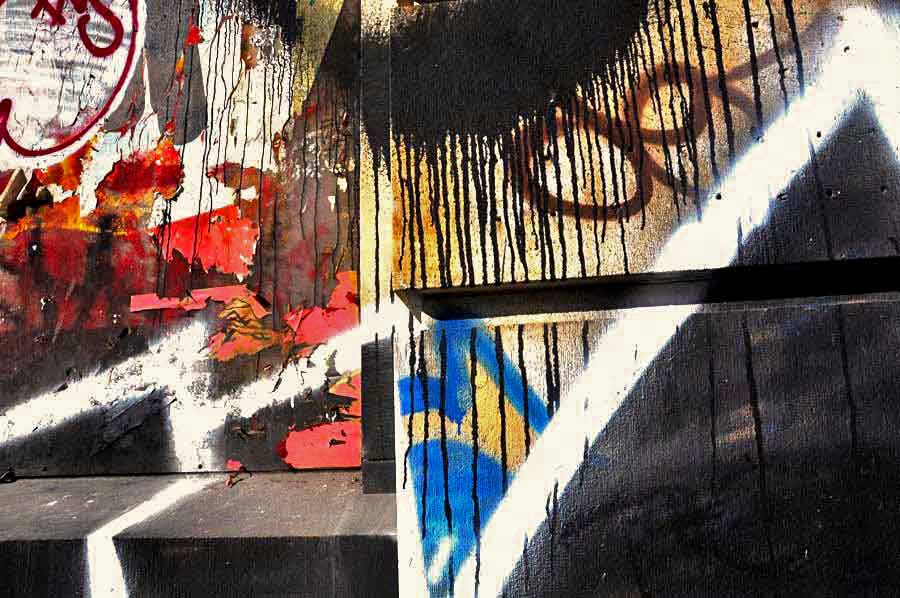 April 2009

A walk from Midtown to Soho

Grey, Grey Grey. A flash of lightning stirs things up.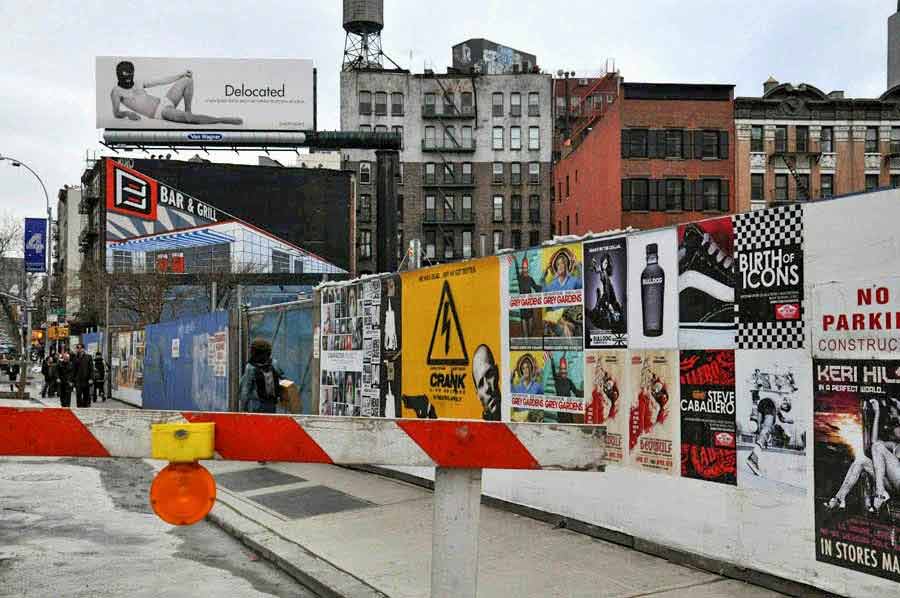 April 2009

A walk from Midtown to Soho

It was only after the sun disappeared and the air turned damp and soupy that I found some good shots. The day was on the razors edge between winter and spring; it kept me restless.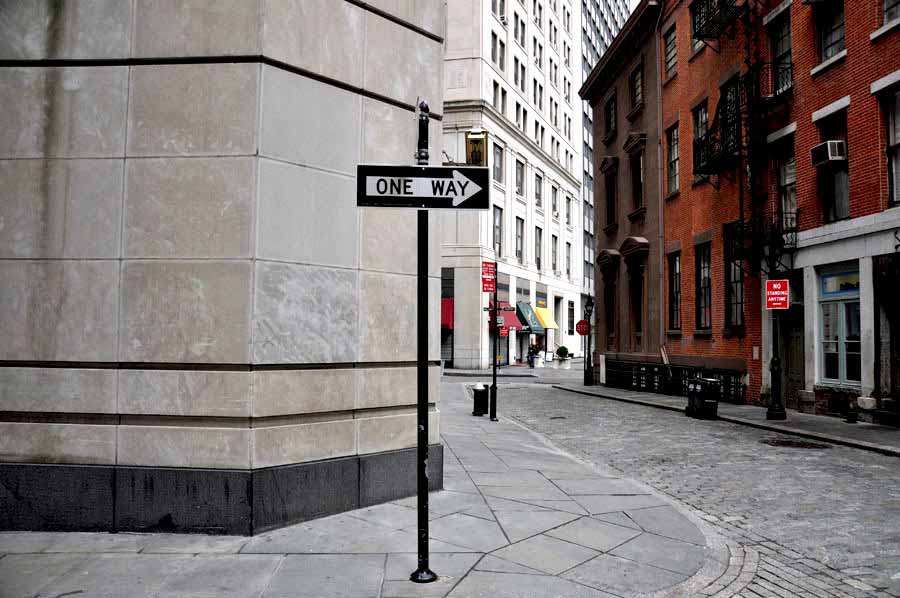 March 2009

A Downtown ramble

You do not always need snow covered ground for a stark winter landscape.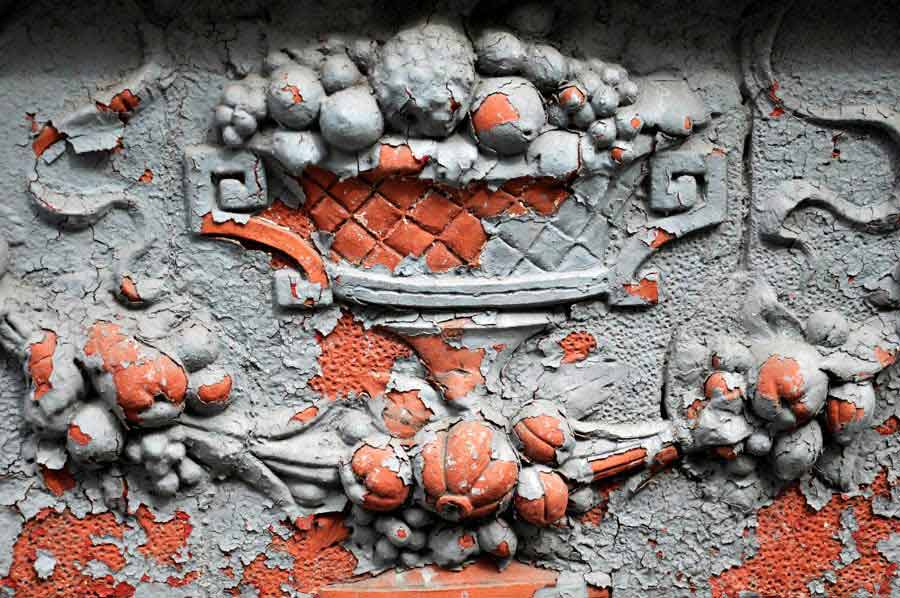 March 2009

A walk from Midtown to Soho

Some mistakenly believe that paint is a cure all.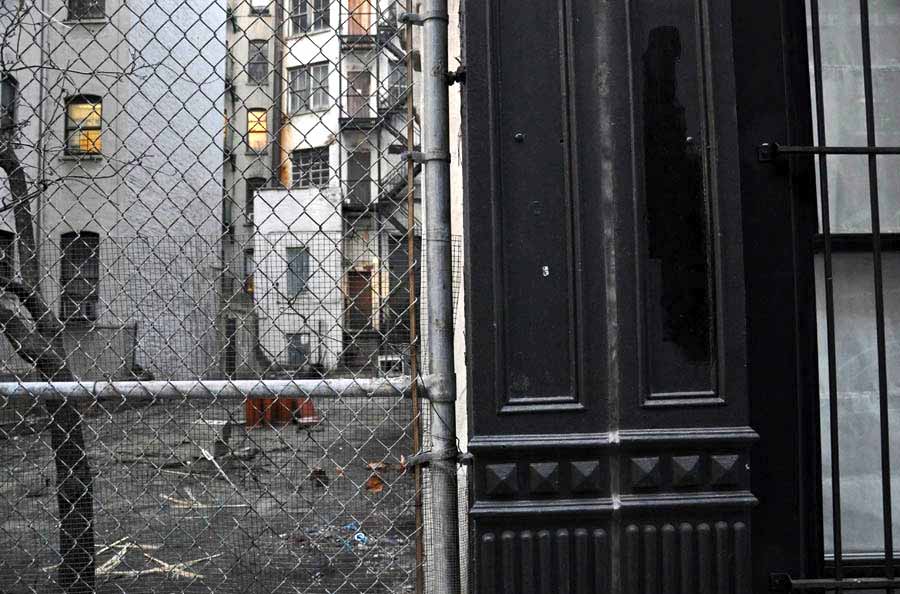 March 2009

A 6 mile walk from Murray Hill to Soho and back

The rain held off until evening but it was damp all day. People were still out and about everywhere. As I moved from one neighborhood to the next it struck me how vast this city is. There were those rummaging through flea markets, gawking at gallery openings, and sitting in cafes while others shopped and some sat on the sidewalk begging for change. All these little scenes were populated by those who were unknowing of the others. We live in worlds within worlds.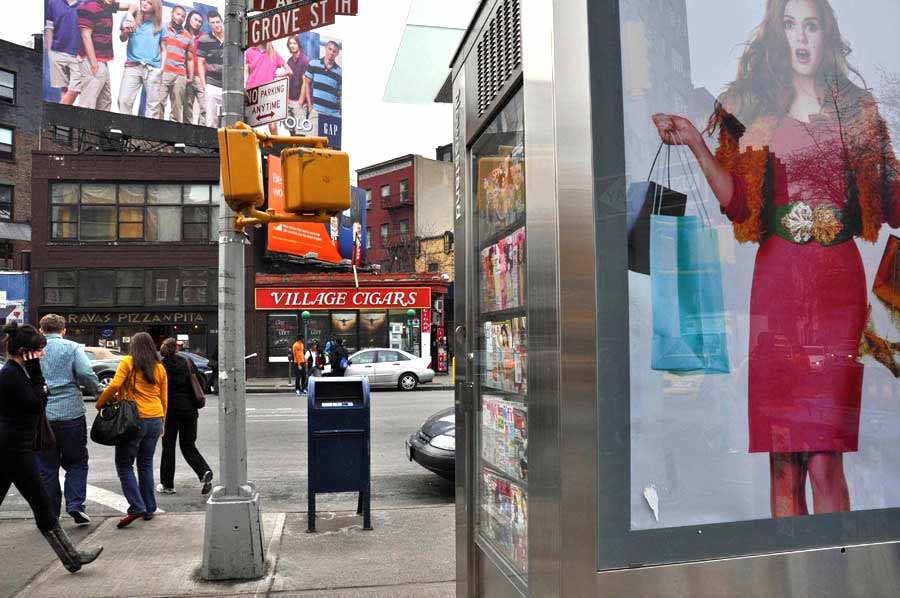 March 2009

A walk through the Village

The Village Cigar shop was the subject if one of the earliest photos I ever took. I was searching for something unknown back then and I thought I could find it in this neighborhood. I suppose I thought the Bohemian past to this place would somehow resinate into my photos as if by osmosis. Different neighborhoods do have differing levels of energy to them but this is something I had to learn to see from within.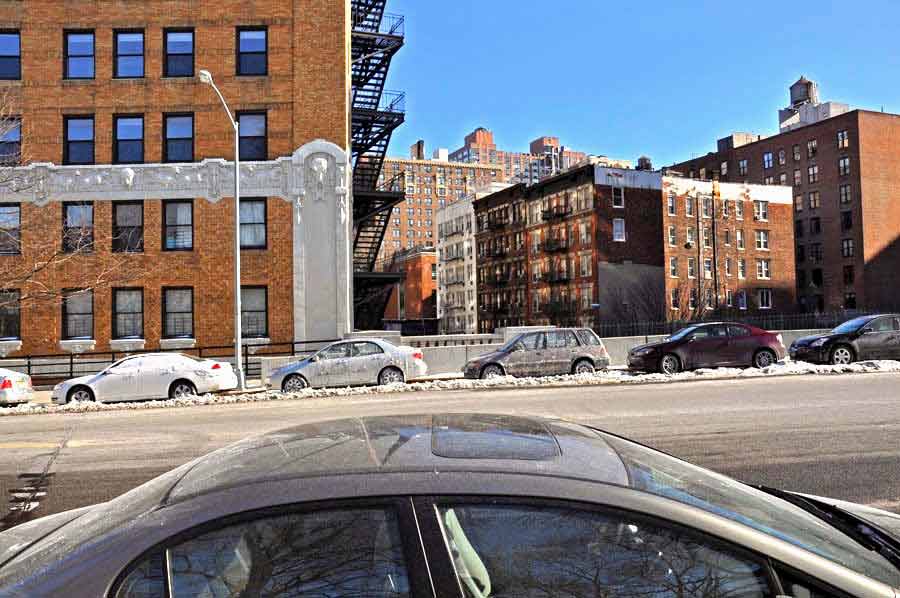 March 2009

A walk from the Upper East Side to the Upper West Side

The glare off the snow is so terribly bright that at times when I pass though fields of it I can barely see.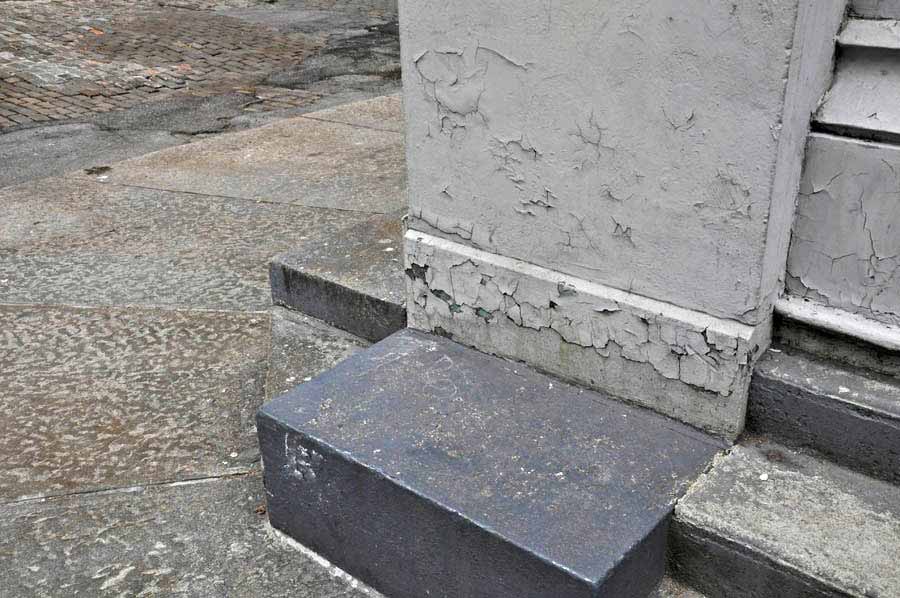 February 2009

A walk from Grand Central Station to Soho

Some say they dream in colors, some say in grays. Most walk through life without ever seeing the immense pallet that surrounds them.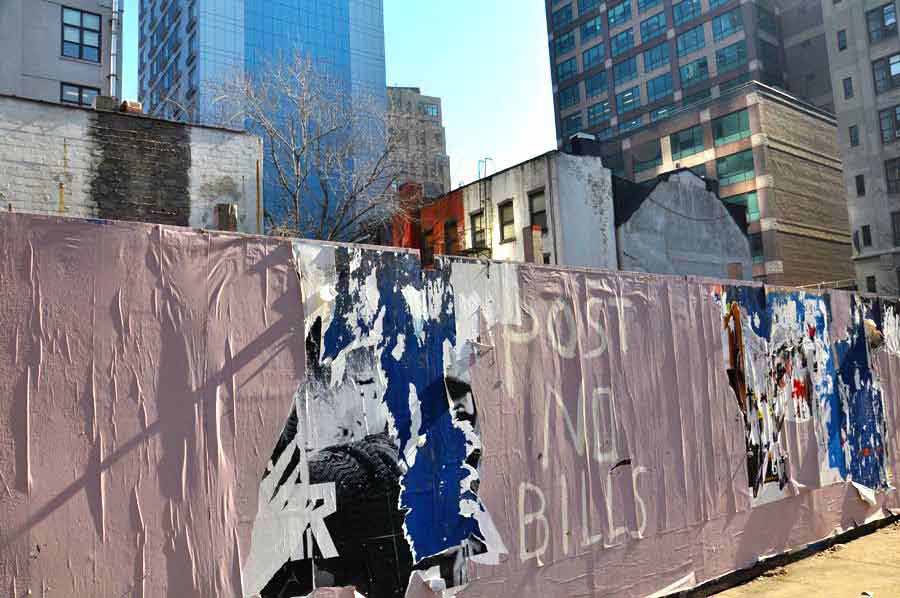 February 2009

A ramble between Soho and the Village

Our desire to raze and rebuild seems to have become little more than compulsion. This cycle goes on without any foresight and exposes our inability to change in a changing world.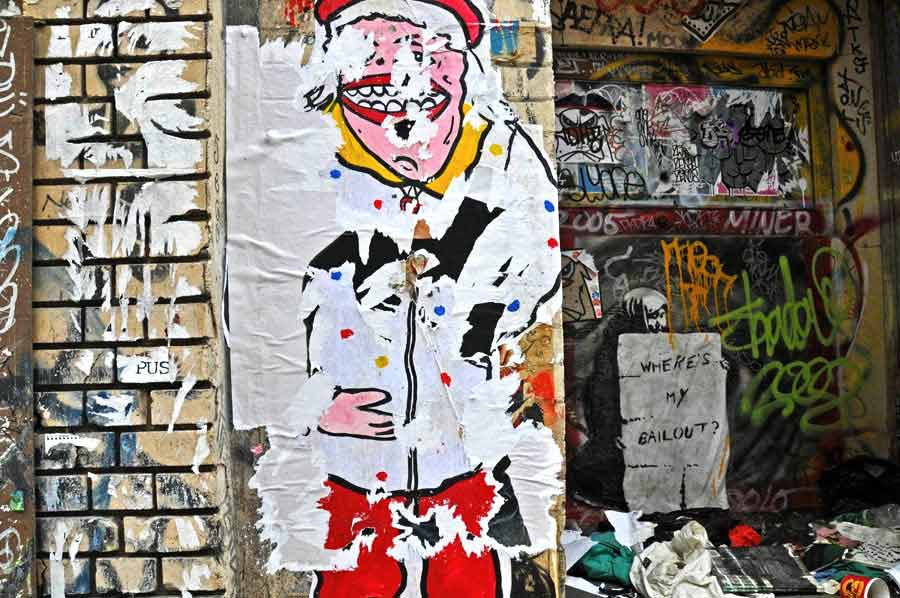 February 2009

A ramble in Soho

As more street art gets whitewashed that which remains attracts more attention. I can barely walk down this street without seeing someone with camera in hand standing before this wall. There are too many people out there with cameras, they cheapen the power of imagery. Perhaps they think the same of me.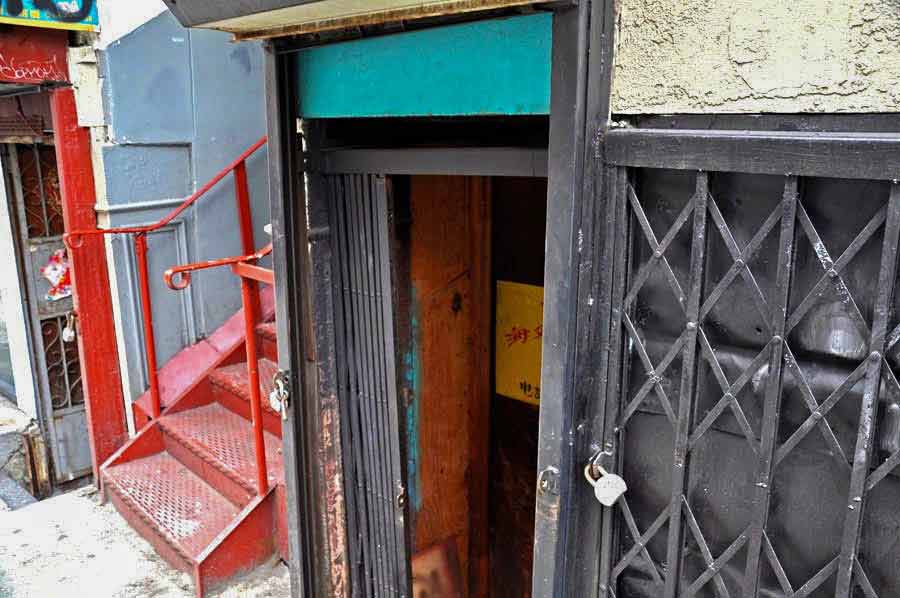 February 2009

A ramble on the Lower East Side

You never know where you will find poetry. I can walks blocks without finding a shot, then suddenly colors and form will come together and stretch down a street to be followed like a song.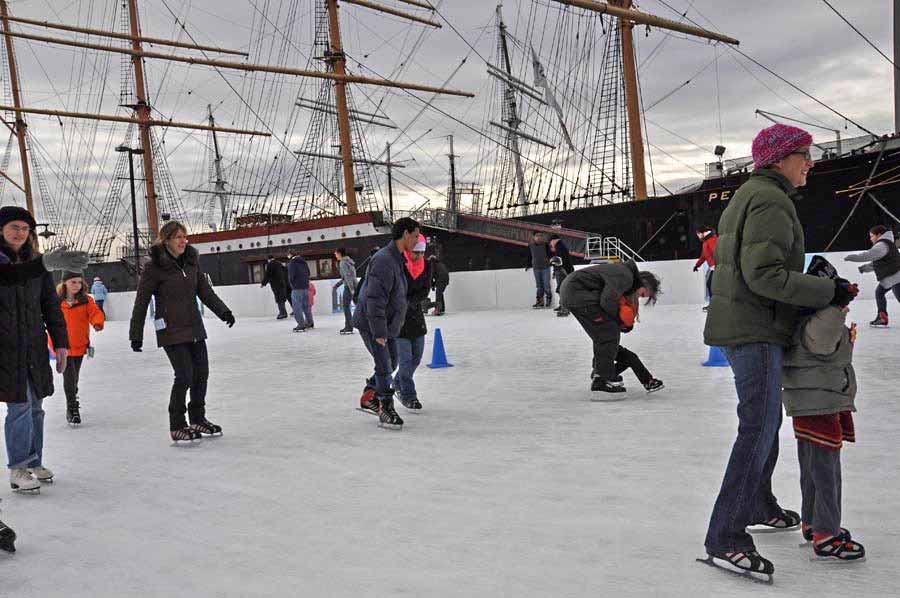 February 2009

A Downtown ramble

What do you do when your ship is trapped in an ice pack? Get off and skate of course.

---
Copyright 2009 Alan Petrulis All Rights Reserved