NEW YORK RAMBLES (page 35)
page 1 2 3 4 5 6 7 8 9 10 11 12 13 14 15 16 17 18 19 20 21 22 23 24 25 26 27 28 29 30 31 32 33 34 35 36 37 38 39 40 41 42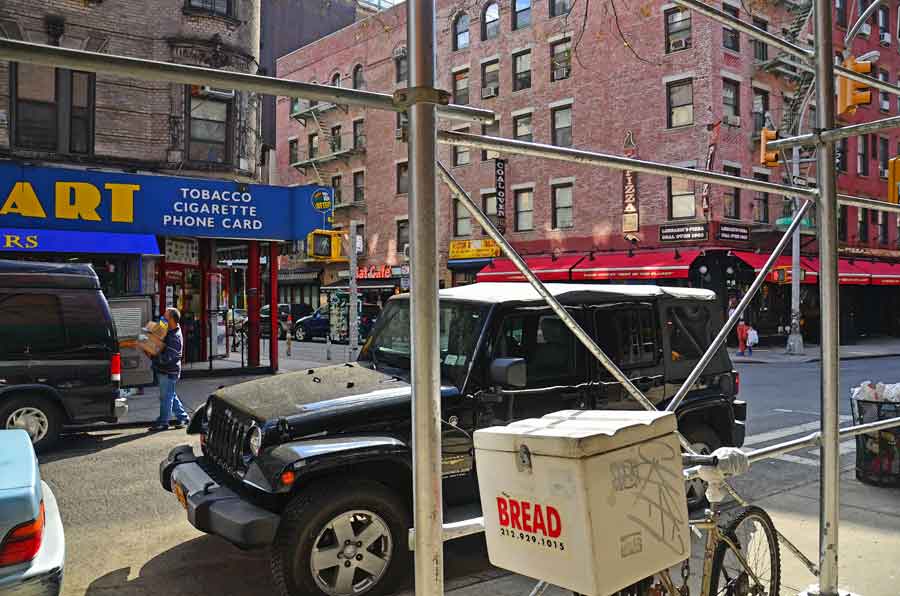 May 2014

A walk from Midtown to Stuyvesant Cove and on to Soho

The clouds filling the sky over the East River were magnificent. I even took the rare moment out of my walk to sit down and watch them drift by. Despite the pleasantness I found little to shoot until reaching the Lower East Side. What makes me happy is not always what excites me as a photographer.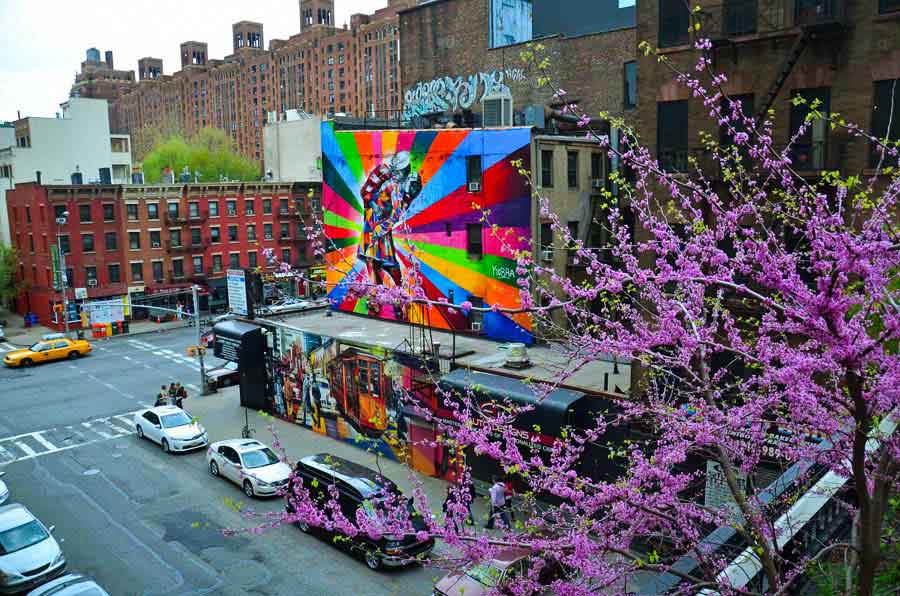 May 2014

A walk From Times Square to Union Square via Chelsea

Spring used to be the time when a rather drab landscape coming out of a hard winter was suddenly brightened up by the new seasons blossoms. The blooms still arrive but they are now getting stiff competition for my attention.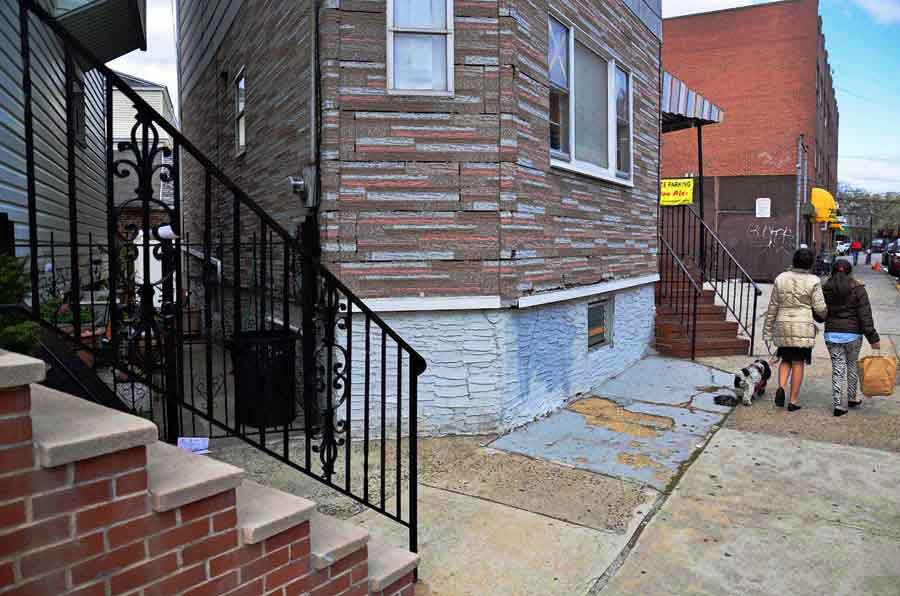 April 2014

A walk from Flushing to Corona

So many of the city's old neighborhoods still retain their old structures but they are full of ad-ons and so called home improvements. If styles of architecture were mismatched before, then they are wild collages now. I'm not sure what to make of this. Many of these buildings were not gems to begin with and now they are just different. There is a new aesthetic in the making.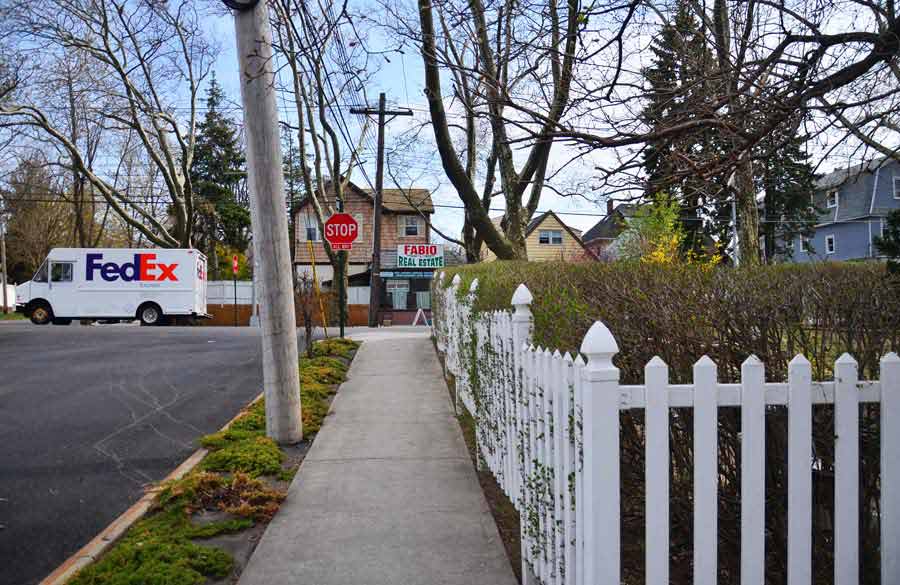 April 2014

A 6 mile walk from College Point to Whitestone to Flushing

I pass down block after block of rectilinear block, and then something strikes me as different. It's not just the reconfiguration of the street grid, it's the sudden sense of something older underfoot. Even if the surrounding buildings are new, the odd juxtaposition of intersecting streets is a reminder that an old country lane still lies under all this asphalt. Rural Queens disappeared before my youth but I grew up with countless leftover hints of this transition. Now more and more of these subtleties are erased every day but for now I am transported backwards.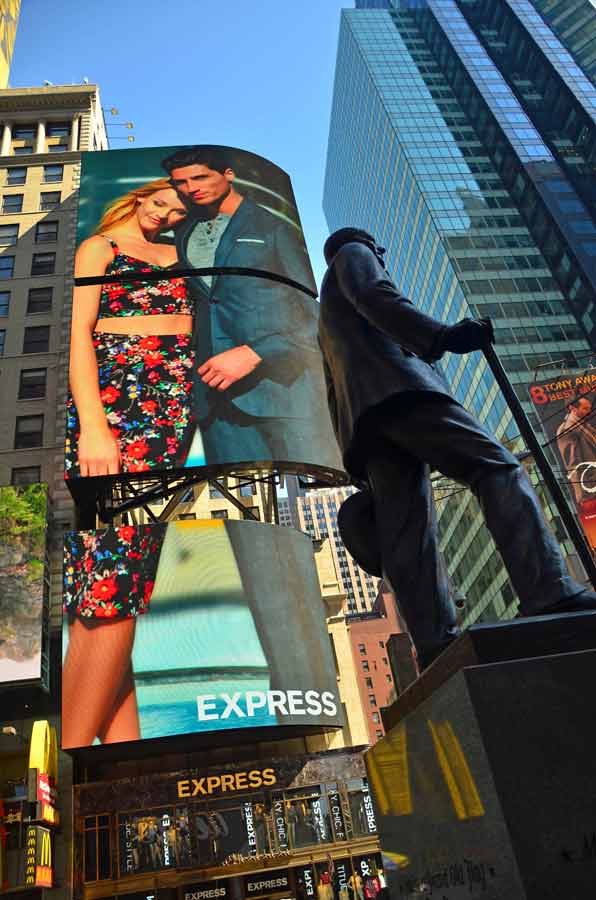 April 2014

A Midtown ramble

Our monuments these days are dwarfed by our icons to advertising. We may know our heroes and where greatness lies, but we also have our priorities.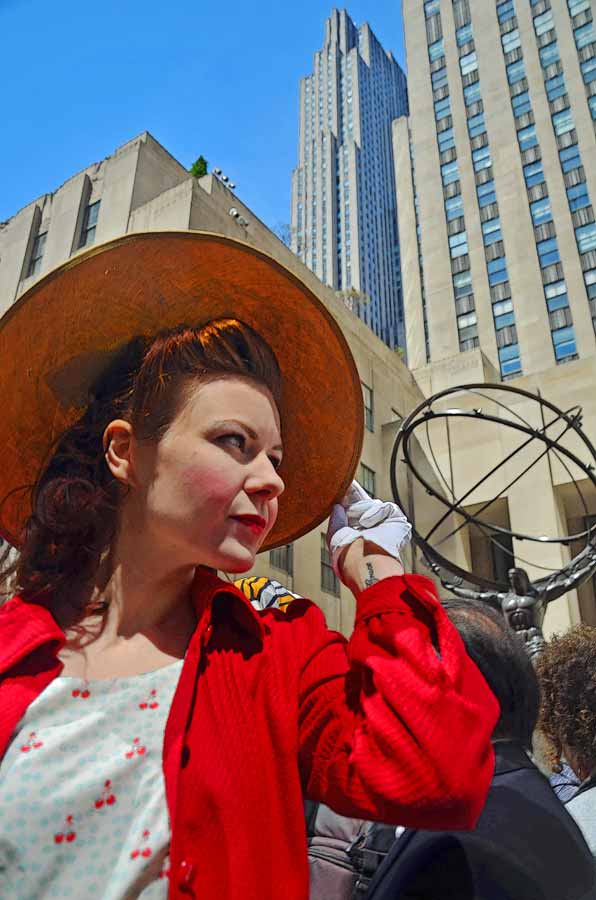 April 2014

A Midtown ramble

There are some fine hats out at the Easter Parade; people have done themselves proud. More and more seem to be participating every year though it seems there is a lot less of the spectacular. I've noticed this growing trend at other events as well. I know not everyone can be a great artist but we still need to see over the top extravagance if only to inspire.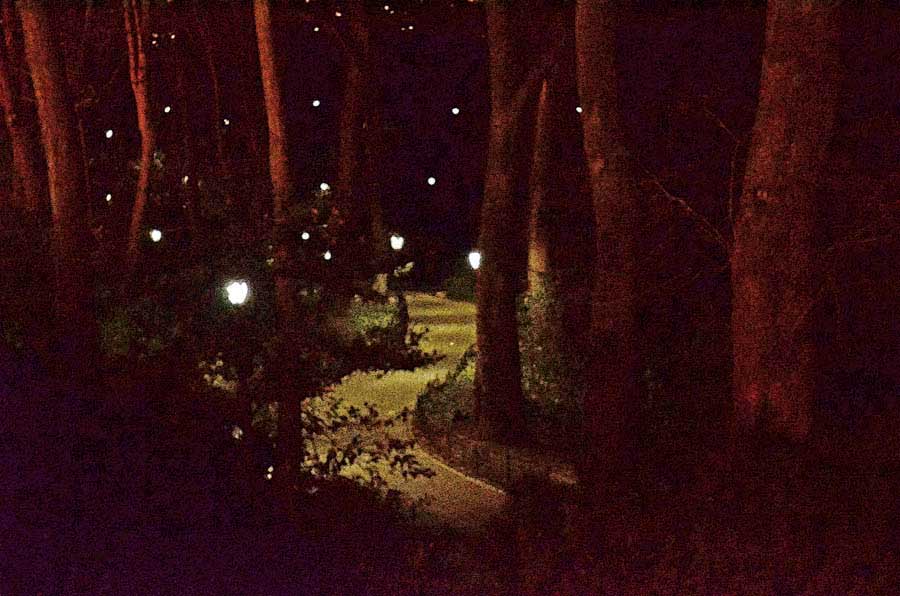 April 2014

A walk from Midtown to Central Park

There are street corners in this city that are as bright as noon at midnight. Darkness is not welcome in this town. There are those who do not want us to rest for a minute; sleep being nothing more than an inconvenience that interrupts the daily grind. I am reminded of warehoused chickens on factory farms whose days are extended by their exposure to excess light so they will lay more eggs. Still there are places in the city where the darkness of night obscures and transmutes. One moment I can stand in the bright light of a hot dog stand and then turn around to a path into a haunted fairytale.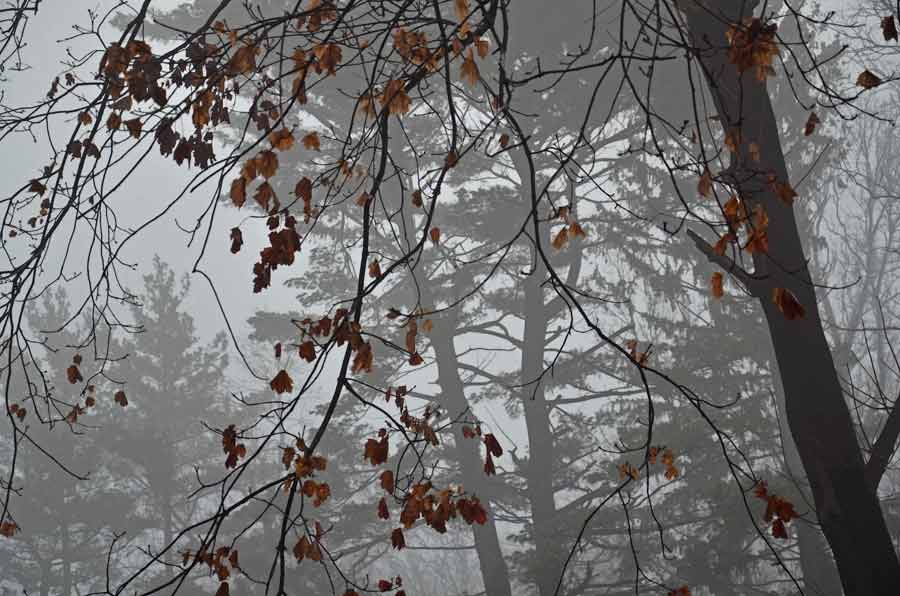 January 2014

A walk in Kissena Hollow

Days of cold and snow are interrupted by a serge of warm air. It wonft last long. In the meantime it fills the landscape with fog and transforms the familiar into someplace new.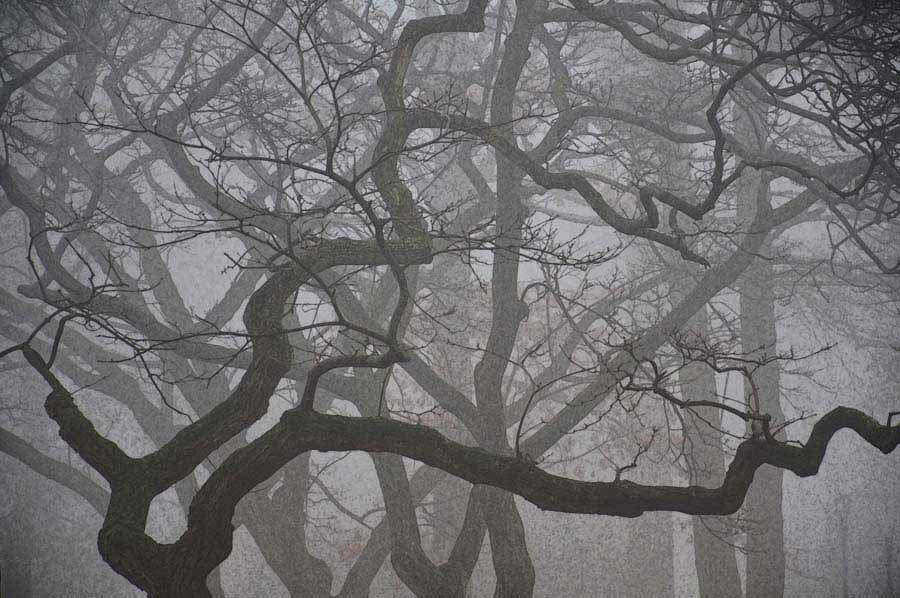 December 2013

A ramble through Kissena Hollow

I've been hearing reports of dense fog for two weeks now but none seems to drift towards me. Finally it moved in this morning canceling the sunrise. It is heavy and dark and I wander through it without a care. People at the nearby airport are cursing, all because of delayed flights but I am in my element.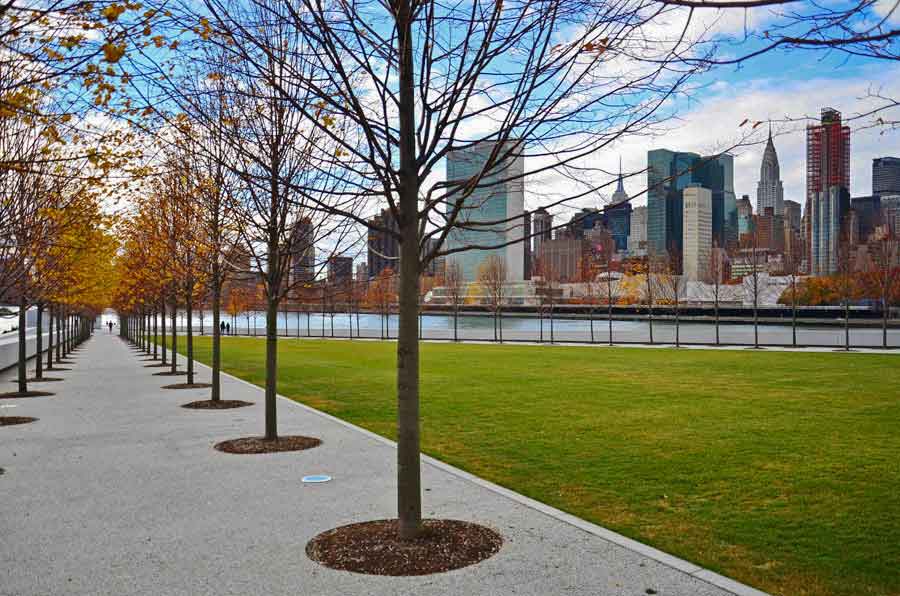 November 2013

A walk on Roosevelt Island

I heard a lot of bad comments about Four Freedoms Park before I payed a visit. There were complaints against everything from its cold neofascist architecture to the myriad of restrictions placed on behavior. I have to say by the time I arrived I was already a bit soured to the place. This all this changed quickly as soon as I looked down the grassy mall leading down to the island's tip. Louis Kahn is far from being my favorite architect but this place had a simple elegance to it. Not all parks are meant to be playgrounds. This was a memorial and as such it asked for a bit of dignity. My only complaint came after reading the monument's inscription. The words like "FREEDOM FROM WANT" were fine, its just that they were hard to swallow after the cuts just made to the food stamp program. We monumentalize our ideals, then spit on them in practice.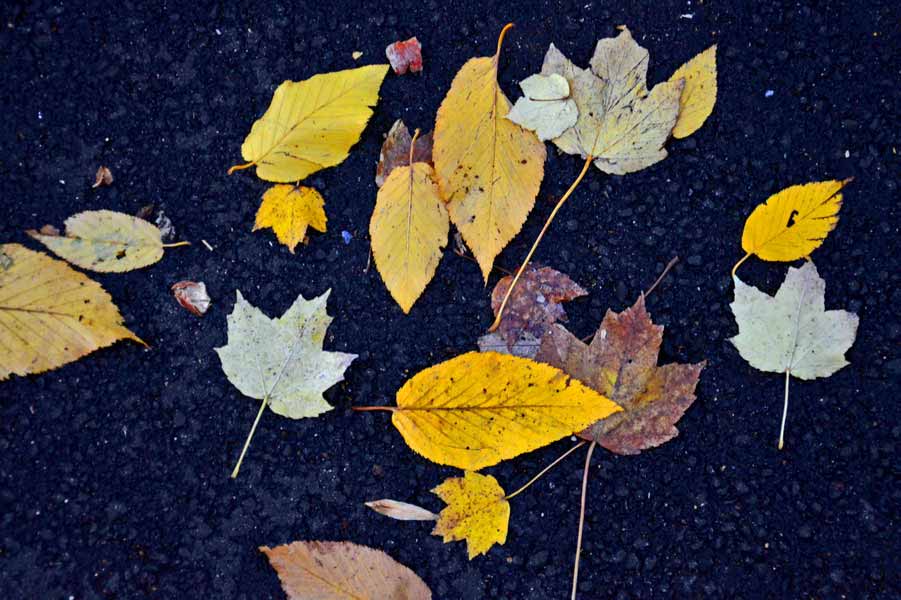 November 2013

A walk in Kissena Hollow

The day was calm though it had been drizzling on and off all morning. Suddenly the sky turned ten shades darker than it was a moment before and a fierce wind seemed to rise out of nowhere. Hundreds, no thousands of birds took flight high over the tree tops in a frantic disarray. When I peered into the flock I discovered it was not made up of birds at all, but of leaves migrating to the east with a steady determination.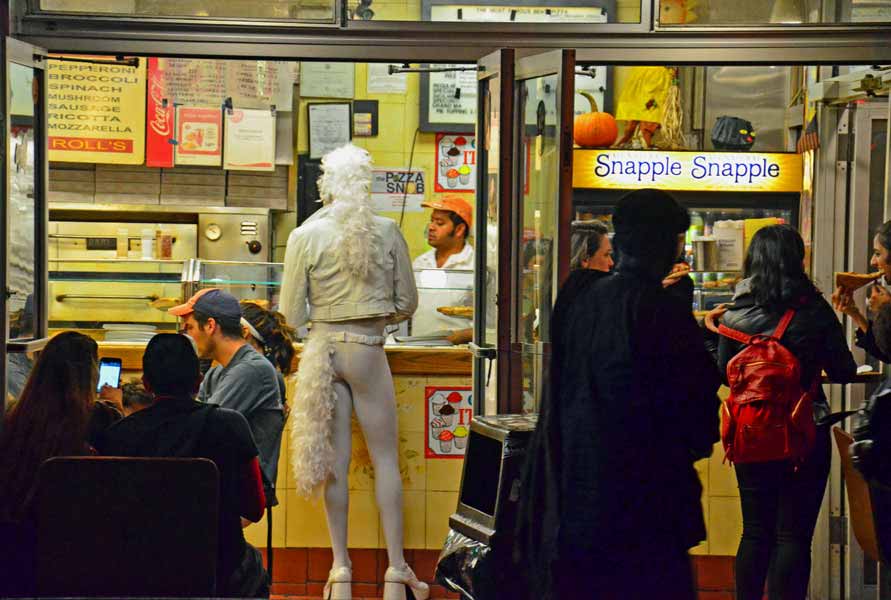 October 2013

A loop between Union Square and Soho on Halloween

The night was damp but balmy. I paid a brief visit to the parade but soon wandered off to the crowed side streets for the real action. Down here it wan't the presence of outlandish dress that indicated it was Halloween night, just the quantity present.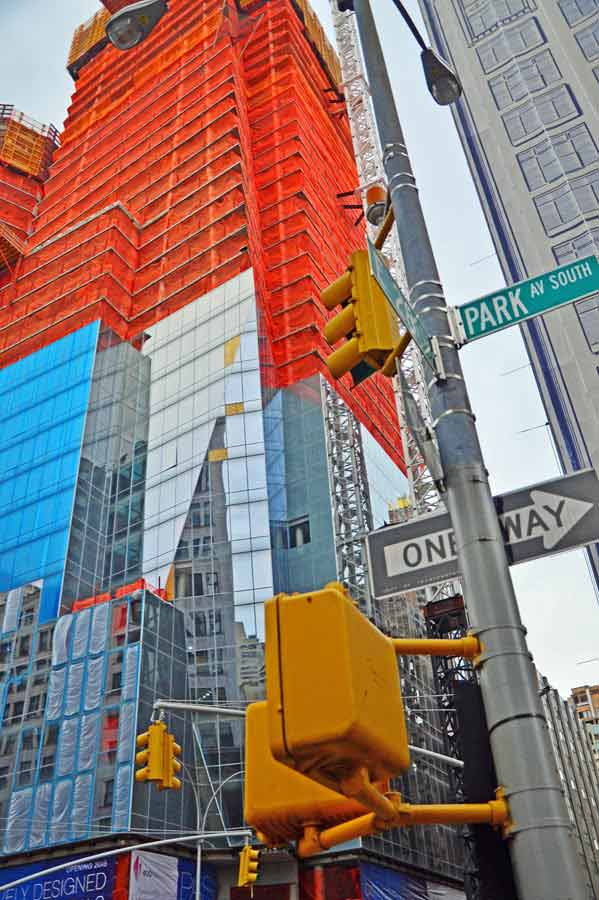 October 2013

A Midtown ramble

A new highrise goes up. Luxury condos I imagine; very little else seems to be built here anymore. Across the street a homeless man sits against a lamppost holding a sign of corrugated cardboard. His scribbled message reads "OUT OF WORK - I NEED FOOD." Another man passes behind me. I hear him mumble to his friend "I don't understand why we shouldn't just start killing the rich now." People are quiet but getting angry.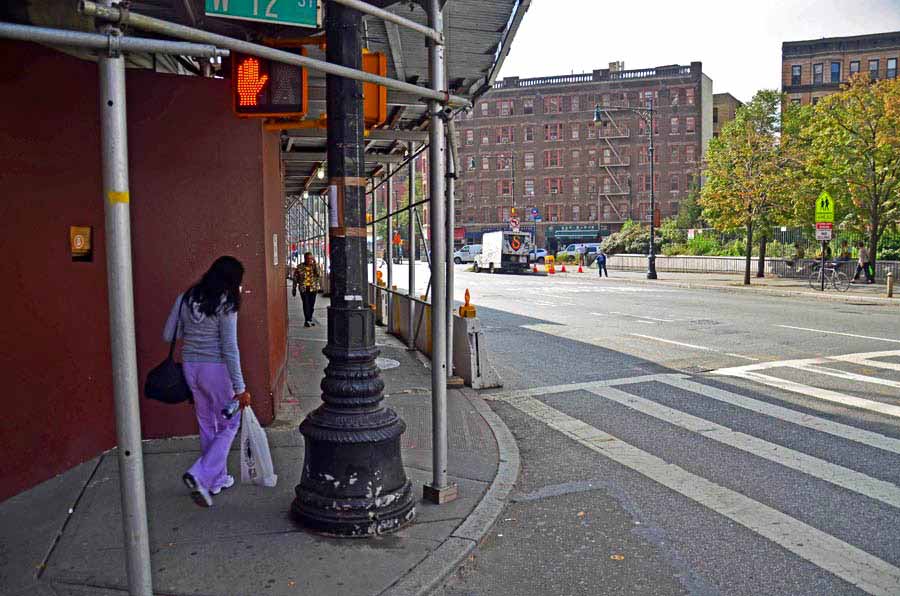 October 2013

A walk from Midtown to the Battery

The unseasonably warm weather has brought out the haze but it hasn't obscured the new World Trade Center. While its details might fade into a fog of blue, its presence is still strongly felt. Even when the long views down broad avenues are obscured, I make a sudden turn and it's just there. It's like the old days when I could peer up from almost anywhere and the behemoth towering above all would give me my position.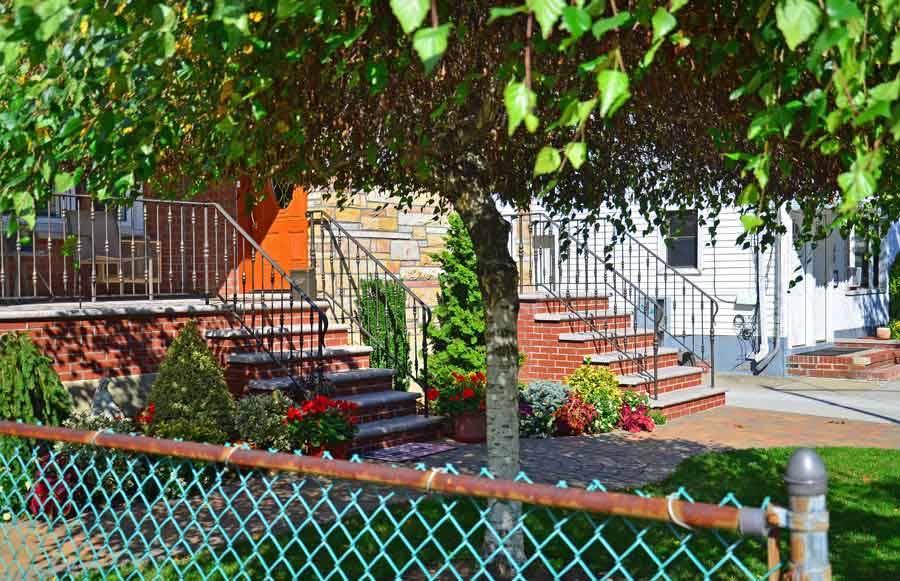 October 2013

A loop between Flushing and Bayside

I know that it light that makes the shot, and it is pretty good today, but I have roamed these streets for too long. Every time I think I have found an untrodden byway I soon realize that I've turned up it at least once before.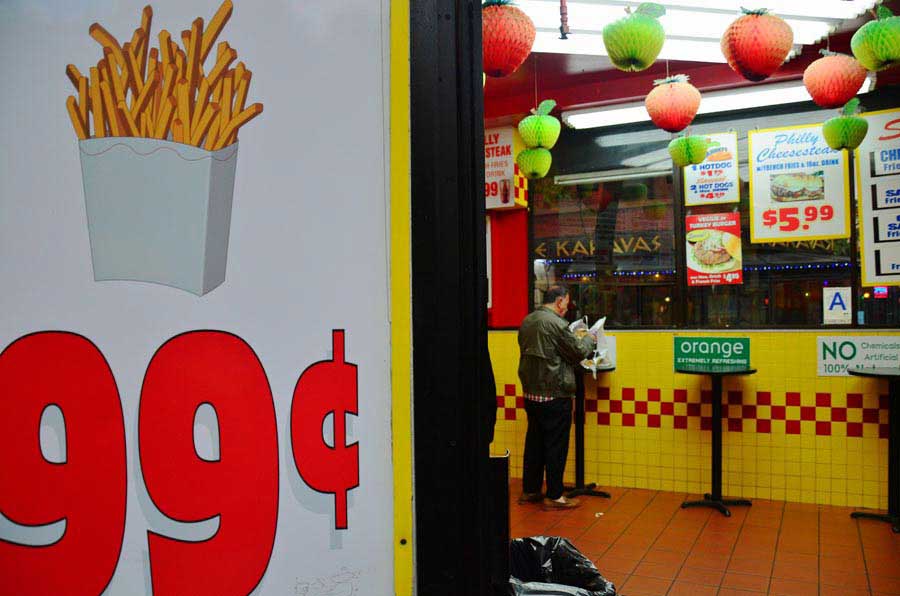 September 2013

A walk from Union Square to Greenwich Village

Sometimes I just can't help falling back on an old formula to compose a shot, but I can't say that I've been unhappy with the results.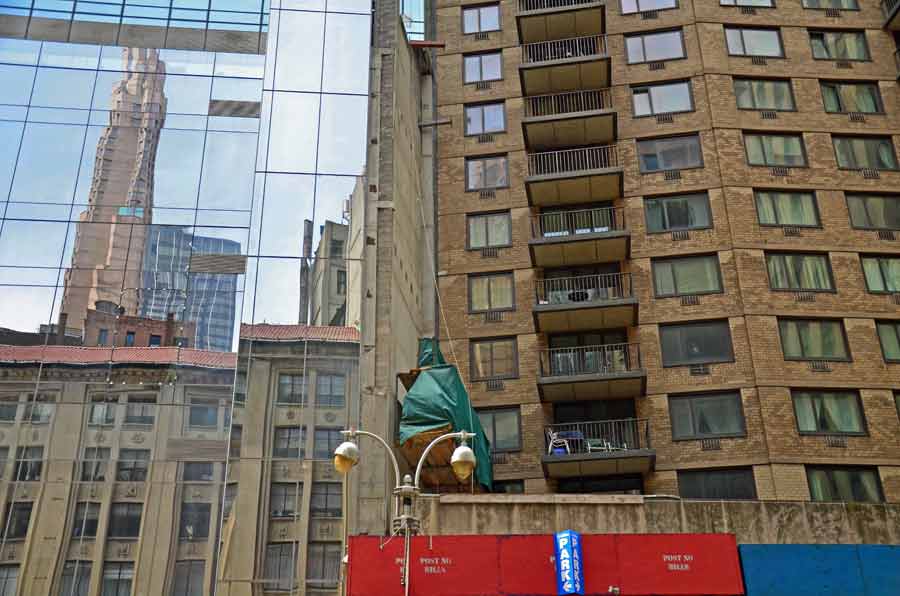 August 2013

A walk from the Upper East Side to Times Square

Sometimes I think that the only reason the streets of this city work at all is because of their contrasts.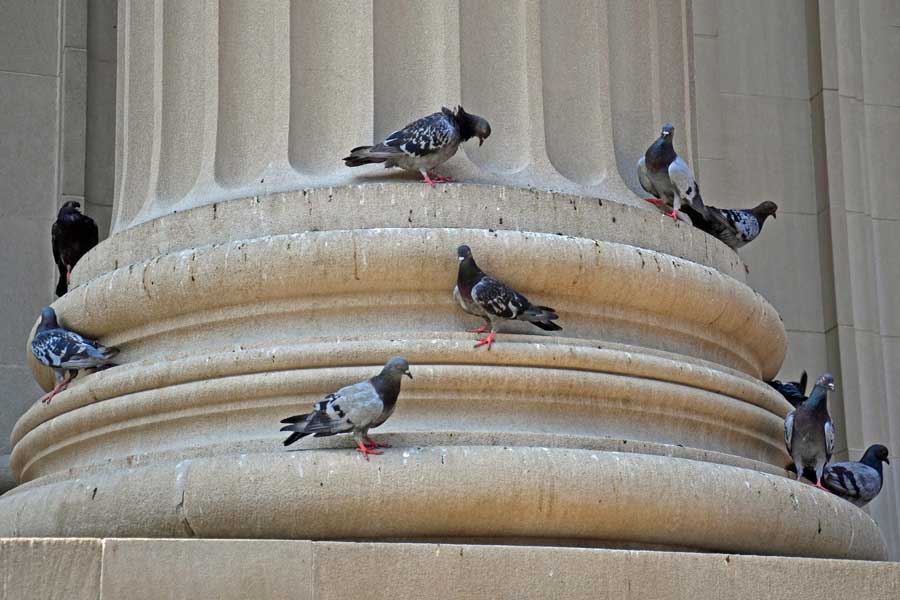 August 2013

A walk from the Upper East Side through Central Park

Pigeons, who are natural cliff dwellers, have probably clung to the oddly shaped facets of classical columns long before either were ever introduced to this continent. Despite this age old tradition, these adaptive habits sometimes cannot help but look like something is strangely askew. I wonder if they are homesick for a land they have never seen.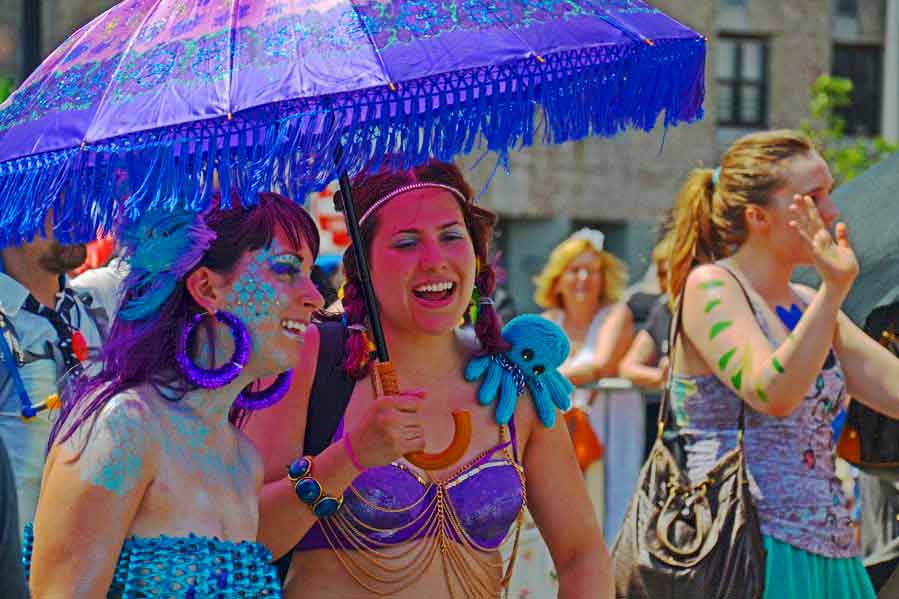 June 2013

A Coney Island Ramble

Despite my best efforts to photograph the Mermaid Parade in a well organized and efficient manner, I found myself in less than optimal conditions for most of the day. Growing crowds have brought about greater disorganization and tighter security. I'm not sure this street party can survive being transformed into such a controlled event. It's a little like the the atom; when electrons are restricted so they can be studied, they cease to be electrons.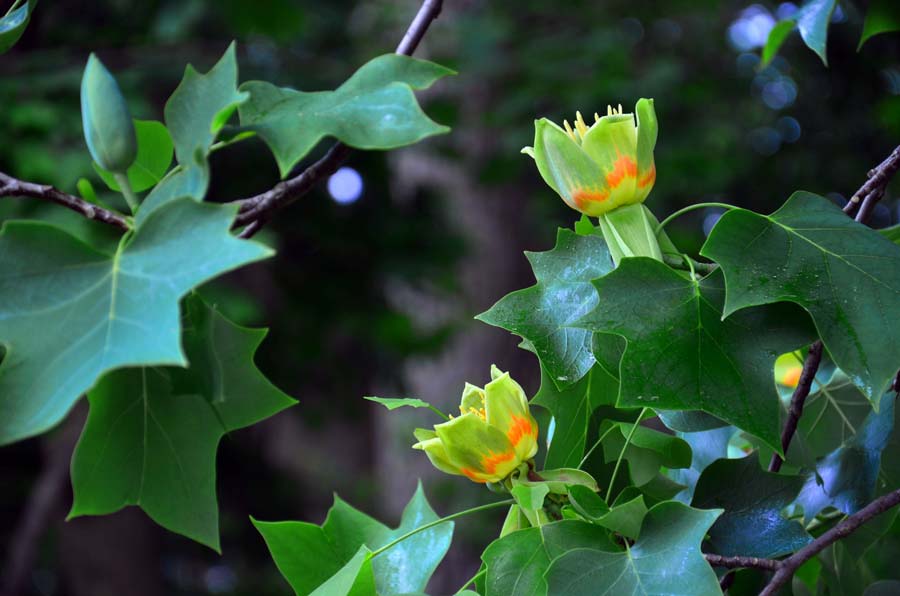 May 2013

A ramble in Kissena Hollow

While some flowers are of eye catching hues, others are so subtly colored they are practically camouflaged.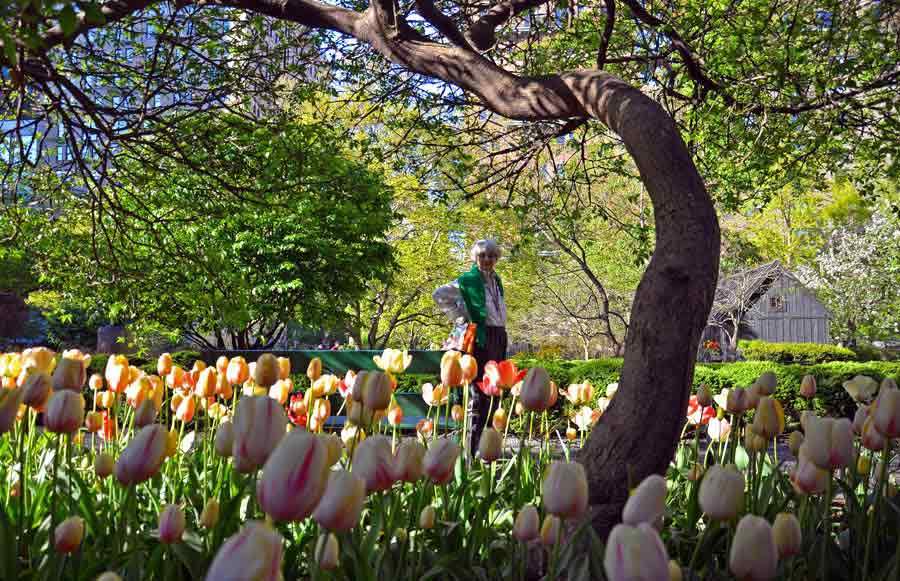 May 2013

A walk from Gramercy Park to Times Square

In this city of great architecture and spectacle, what grabs my eye today are some tulips in a garden bed. They alone bring me joy, even if they must be viewed between the iron bars of a fence.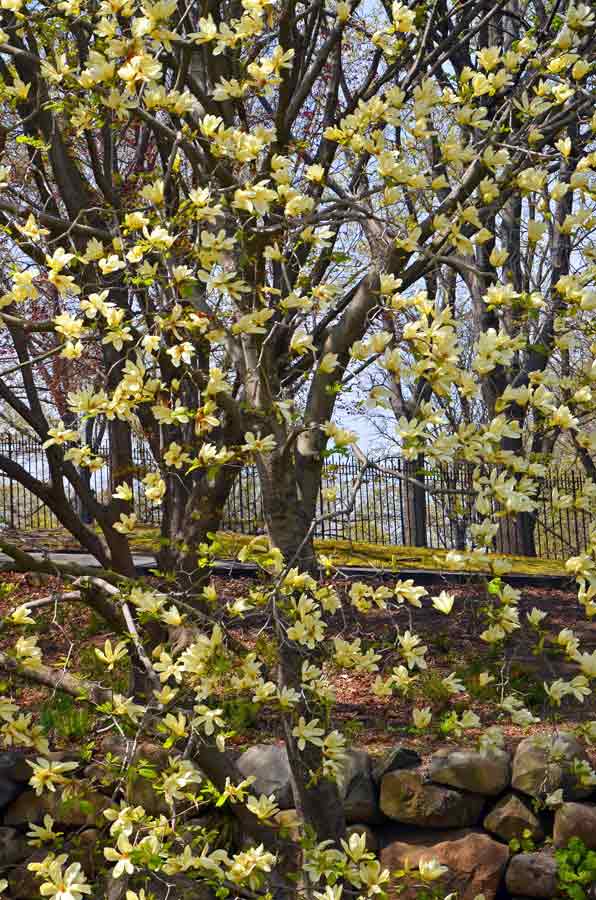 April 2013

A walk in the Brooklyn Botanical Garden

I overheard one woman say to another that "When you live in Brooklyn, it's not like living in a real urban environment." Well, I suppose that depends on what part of Brooklyn you live in but I get what sheÕs saying. I remember looking out the window of a tall Manhattan skyscraper and being awed by the broad breathtaking view. Then the horror of what we have done to this land sunk in. How wonderful would it be if half of the city looked like the botanical garden with neighborhoods dispersed in between. I do not foresee this coming anytime soon, but it is not because it's impossible, it's because we have chosen a model to live by that can't even provide us with what we need let alone desire.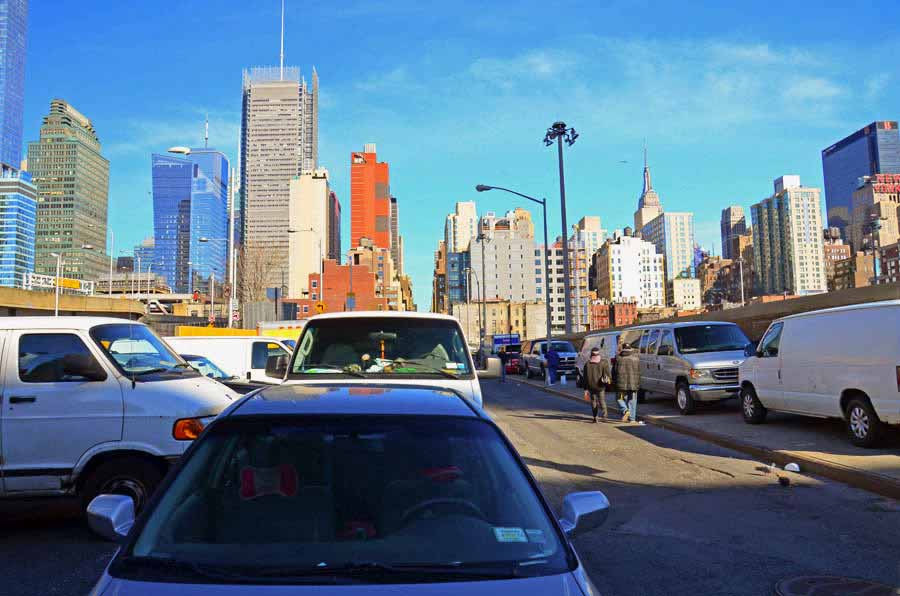 April 2013

A walk from Chelsea To Times Square

Despite all the new construction, the West Side still seems a world apart from the Midtown island of skyscrapers. It is like peering at some forbidden shore that I can never touch. In actuality it is an easy walk of only a few blocks, but distance in this city is often far greater than what can be measured by feet, blocks or miles.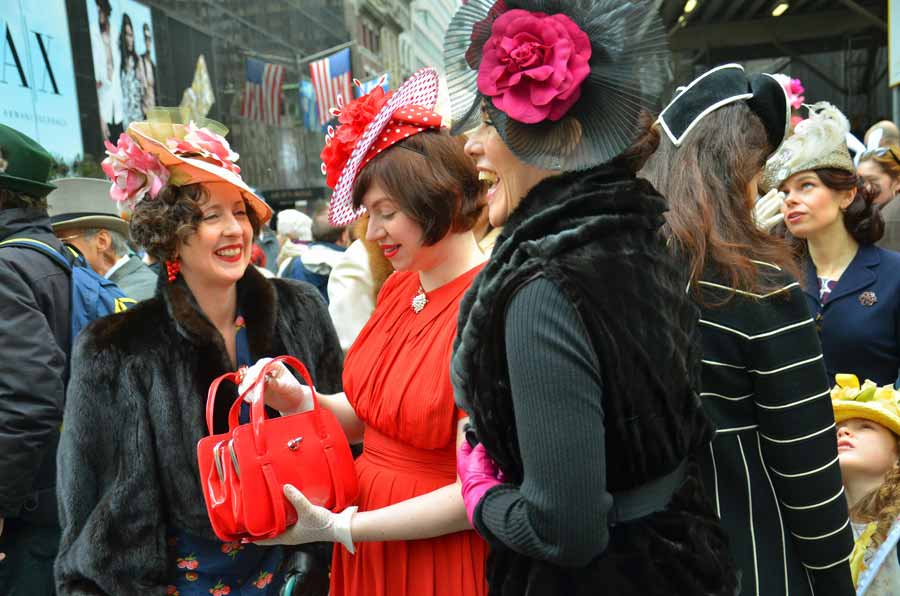 March 2013

A walk up and down Fifth Avenue

Most of the participants in this years Easter Parade tried to outdo each other as usual. Many concentrated on a single aspect of their hats such as size, color or cleverness. Some of the most appealing in the end were those who bypassed originality for the most part to focus their efforts on elegance. They were a reminder that the best dressed women who strolled the Avenue in their finery a hundred years ago were also in costume.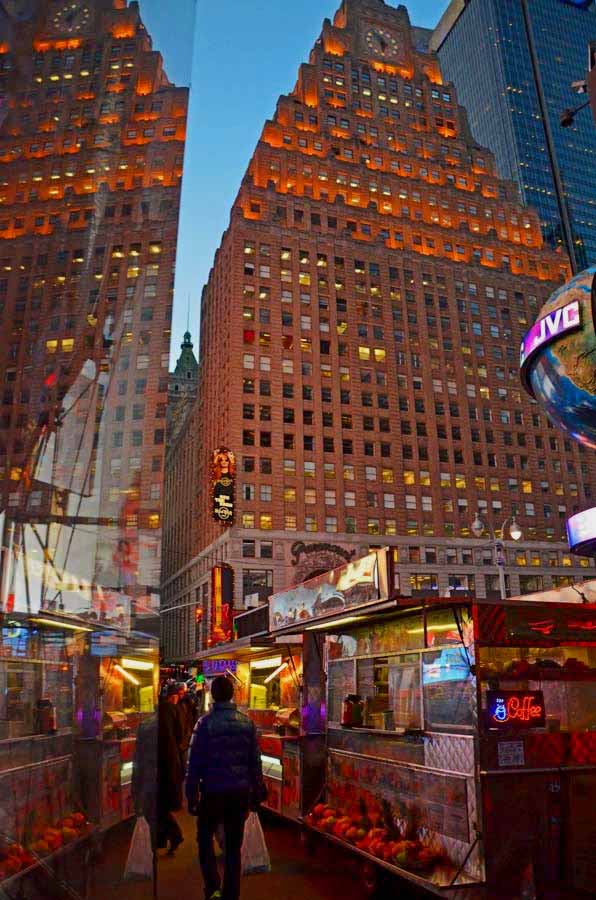 March 2013

A walk from Union Square to Times Square

The days grow longer but the night still comes, at least to most of the city. Times square is more illuminated than ever. While there is no mistaking the hour for one of daylight, it no longer ever looks darker here than an overcast day.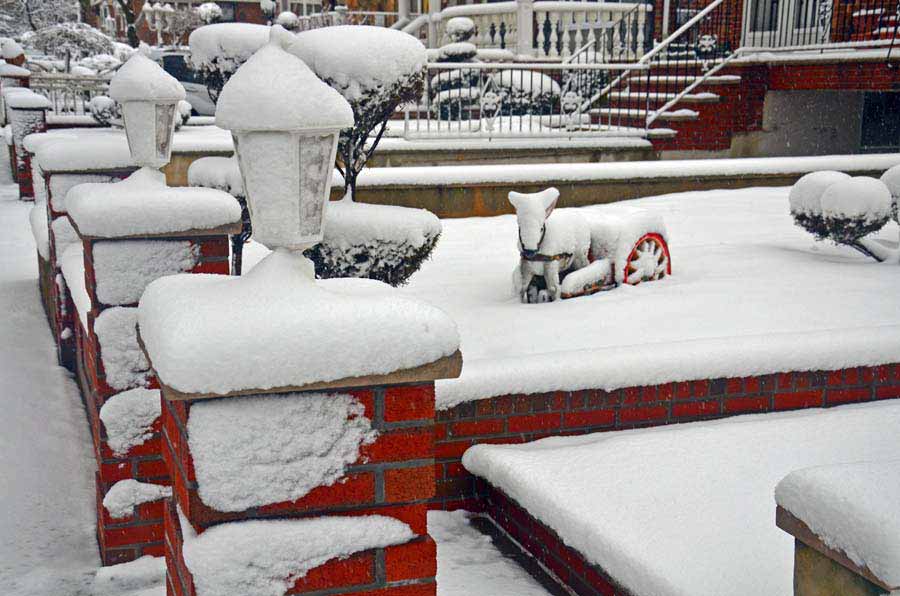 March 2013

A walk from Whitestone to Flushing

The storm left behind lots of wet goppy snow. Roads were cleared fast but the odd donkey cart here and there still had a tough go at it.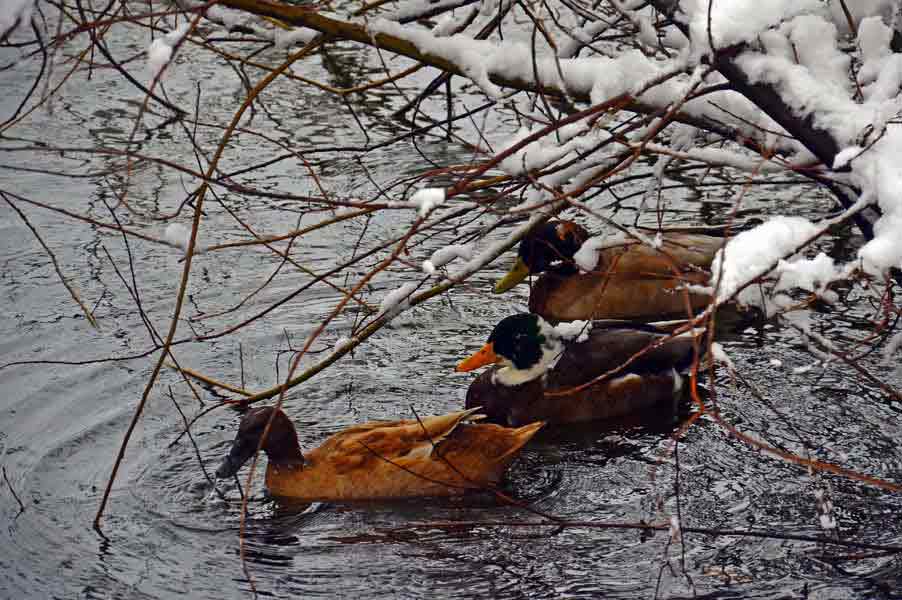 March 2013

A ramble in Kissena Hollow

The ducks seem bewildered. Instinct tells them to take refuge under the low hanging branches along the shore, but instead of comfort they are met with an audience that makes them nervous. I can see they want to get out from under my gaze and will take off in a flash if I make the wrong move, but they seem happy with their nook and are hesitant to leave. I stay just long enough to get a good shot. They have less opportunities for shelter than I.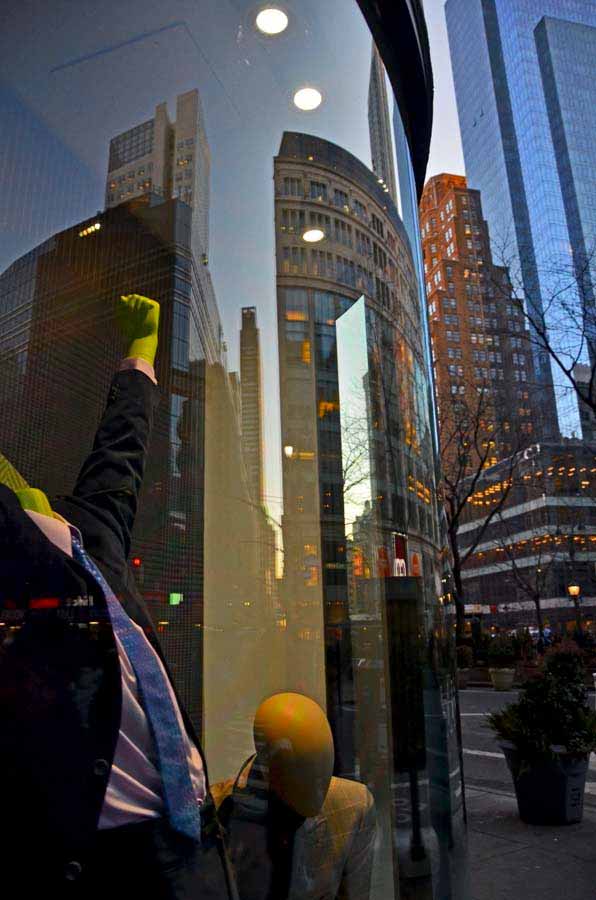 March 2013

A walk from Madison Square to Times Square

Certain street corners are popular with me in that they always seem to provide good shots. What is more amazing is that no two of these images look anything alike.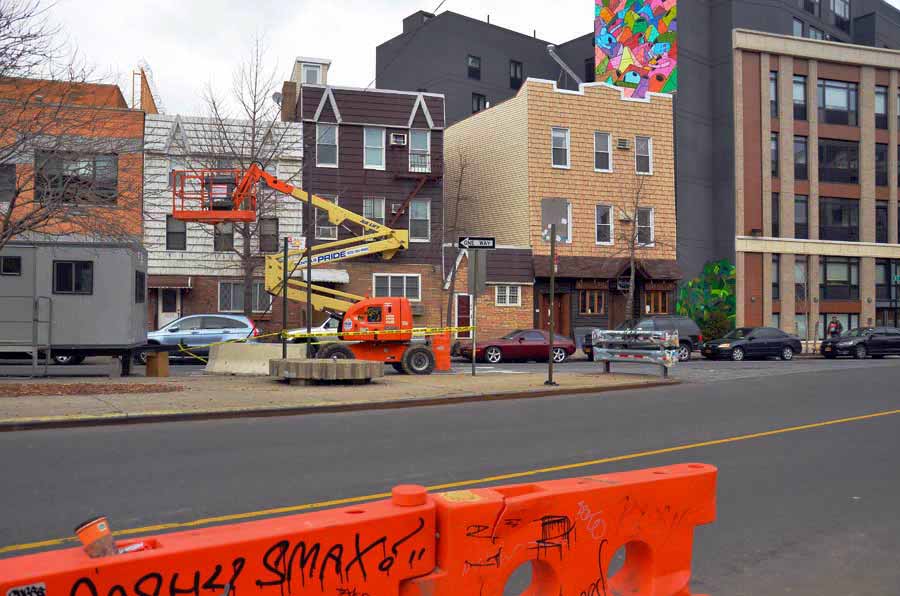 March 2013

A walk from Union Square to Queensboro Plaza via the Williamsburg Bridge

When walking through certain parts of the city I feel as if I have left the real world and have stepped into a child's playset. Nothing looks as it has been constructed for function but only display. The buildings in question all have large egos; they do not wish to harmonize but to stand out on their own. Any one could be disassembled as fast as they came and not be missed. In a world of interchangeable parts, any one component is dispensable.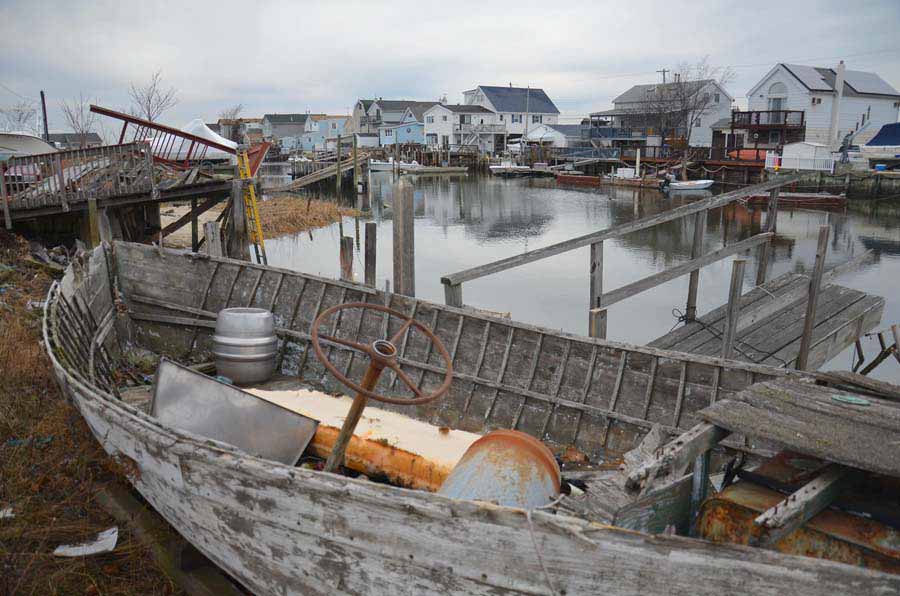 February 2013

A walk in Broad Channel

While sand has been cleared from roads, and stores are now open, there seems to be more signs of damage since I was last here in December. Perhaps its been easier for subsequent storms to add their own destructive wrath to that already weakened. Close to the shore, where the worst damage can be found, it does not seems so out of place. Even in better times storms are not strangers here, scars abound and things torn asunder are often left in place. In many ways this is part of the area's character, a monument to its relationship with the elements. No one wants flood water in there homes or shingles torn from their roofs, but its good to come to an accommodation with where one lives.

---
Copyright 2013 Alan Petrulis All Rights Reserved