NEW YORK RAMBLES (page 26)
page 1 2 3 4 5 6 7 8 9 10 11 12 13 14 15 16 17 18 19 20 21 22 23 24 25 27 28 29 30 31 32 33 34 35 37 38 39 40 41 42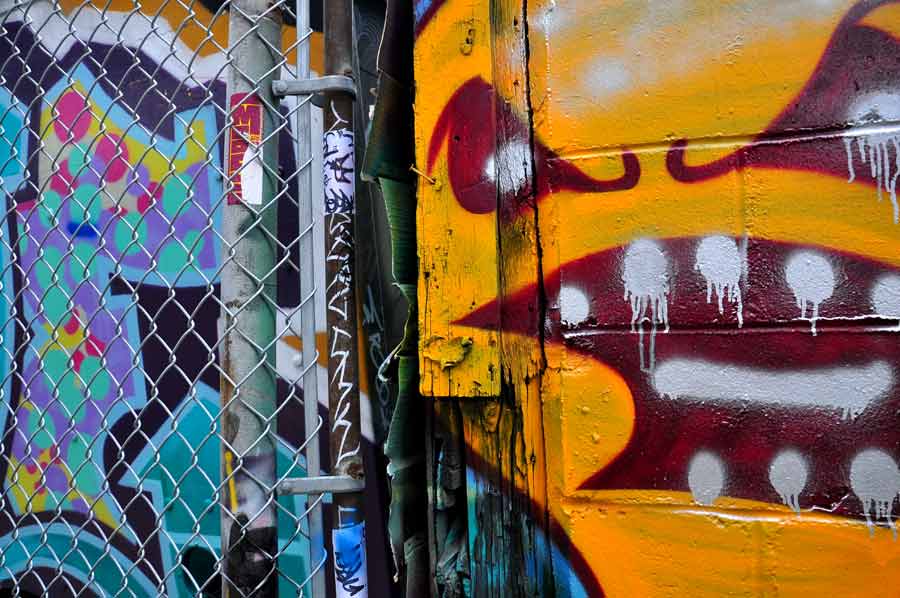 October 2009

A ramble in Long Island City

The problem with newly painted graffiti is that it is too slick and shiny for someone who loves texture. Fortunately the surfaces painted on often add the missing ingredient to the brew.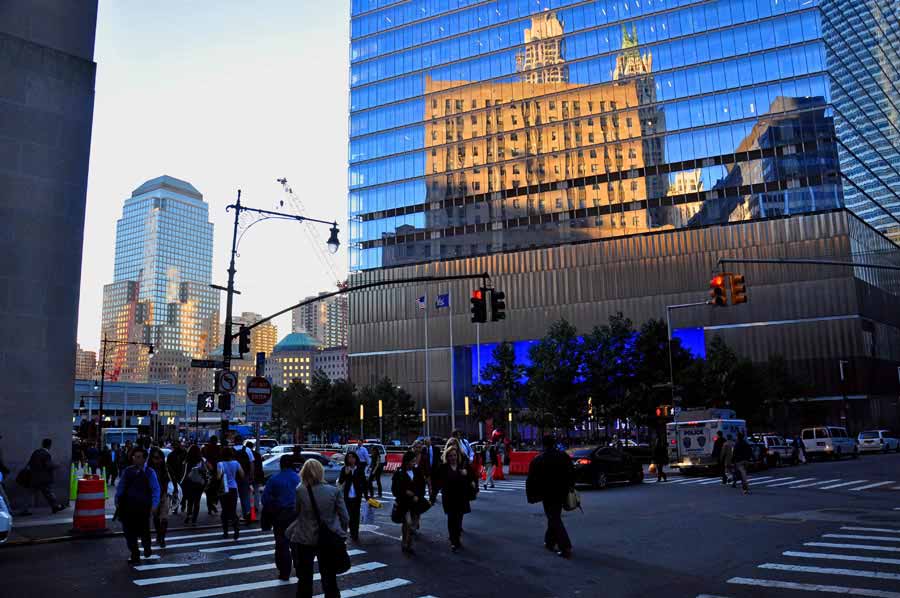 October 2009

A walk Downtown

After eight years barricades still remain a dominant presence all around the World Trade Center pit and where they spill into the streets beyond. While construction sites dot this city like a pox, these barriers do not promote the feel of development. They serve to remind of the new world in which we live as if amidst the strange and foreign customs of a previously unknown land. Even if I refuse to live in fear, I now must walk under watchful eyes.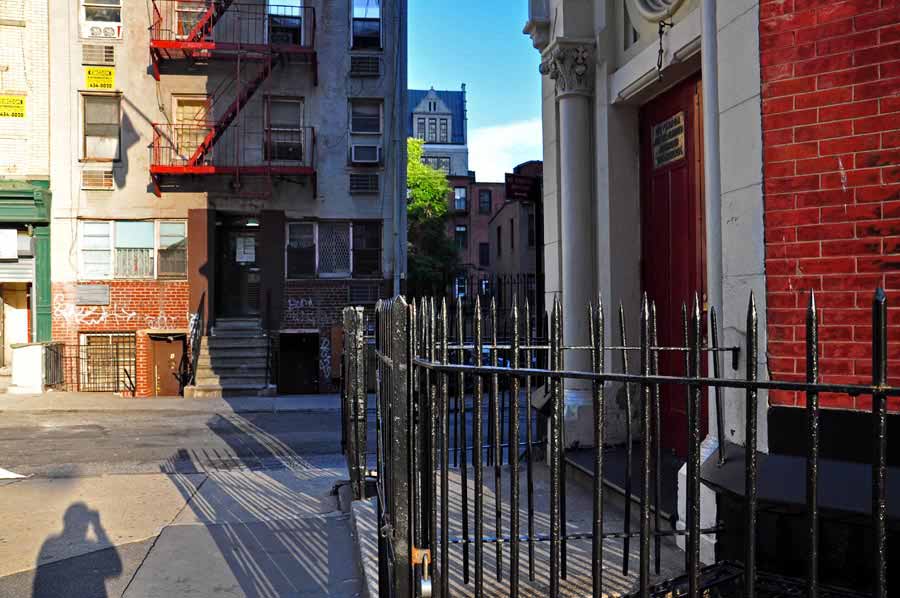 October 2009

A 6 mile walk from Midtown to the Battery and then up to Soho

I can tell that winter is fast approaching, the sun was in my eyes all afternoon.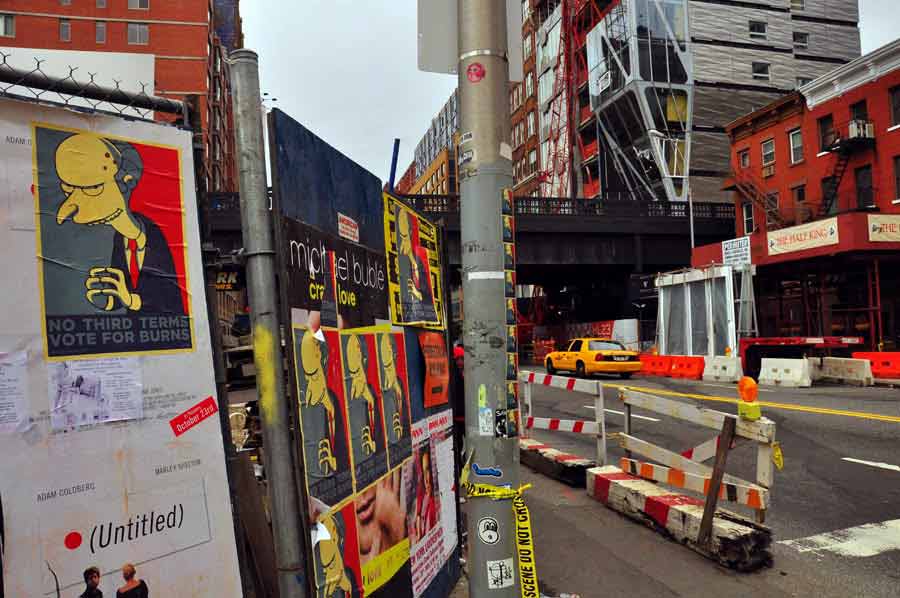 October 2009

A 5 mile walk from Times Square to the West Village then on to Union Square

Outrage over the subversion of democracy in this city is not anywhere near as loud as it should be. Some dissent like creativity will always rise to the surface no matter how unrelenting attempts are to silence it.
October 2009

A walk in Flushing

Wandering on back streets and dead ends I find yards in far less manicured condition than elsewhere. Does lack of peer pressure bring us closer to harmony with the natural world?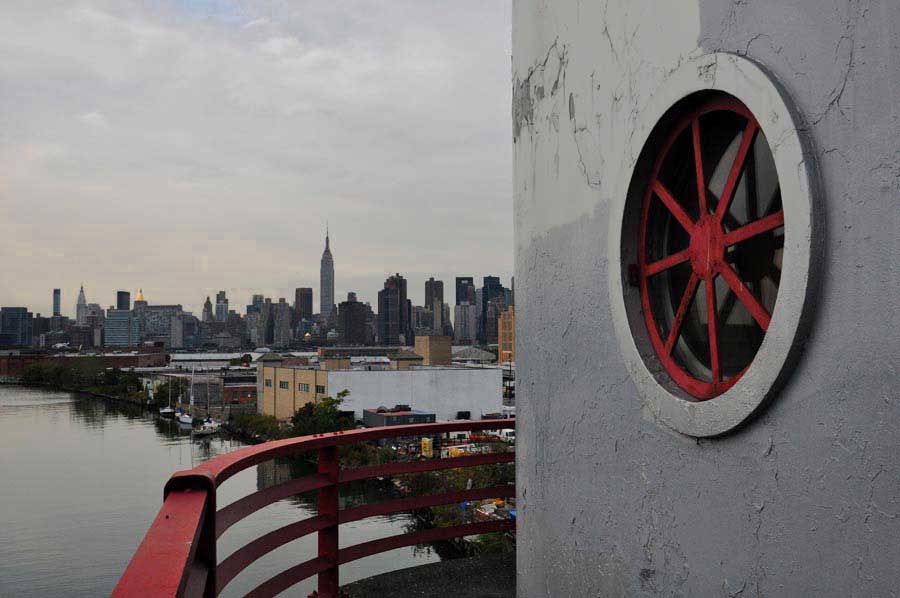 October 2009

A 6 mile walk from Long Island City to Greenpoint and then to Sunnyside

There is no drama to the day, no collisions here, just a wonderful evenness. Today this is enough, I will go no further.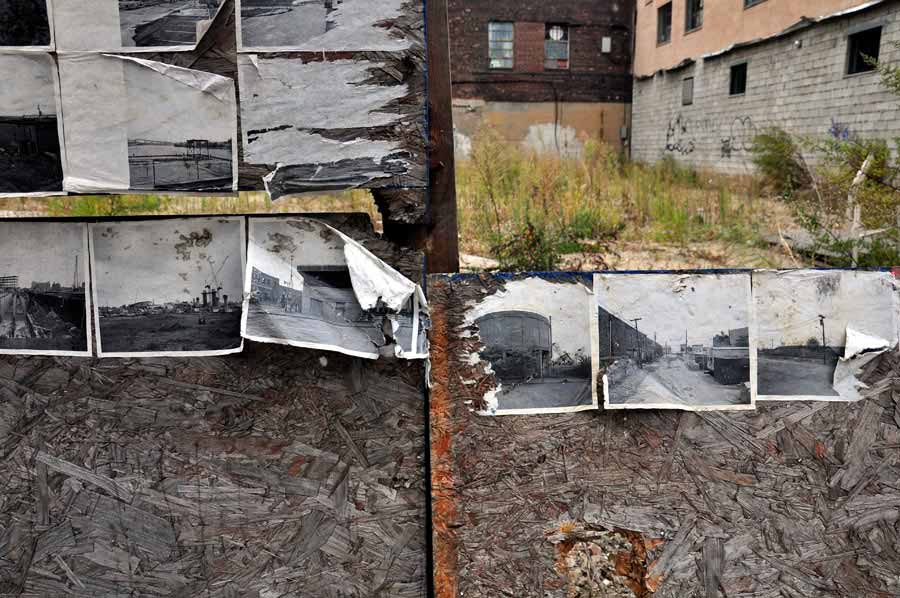 October 2009

A ramble in Long Island City

On a crumbling makeshift wall photos bare witness. They are like the anonymous portraits of the missing from some far off killing field posted above mountains of bones. No tomb will be built here, not even a simple pine box. There is no hope in this soil except for what I create.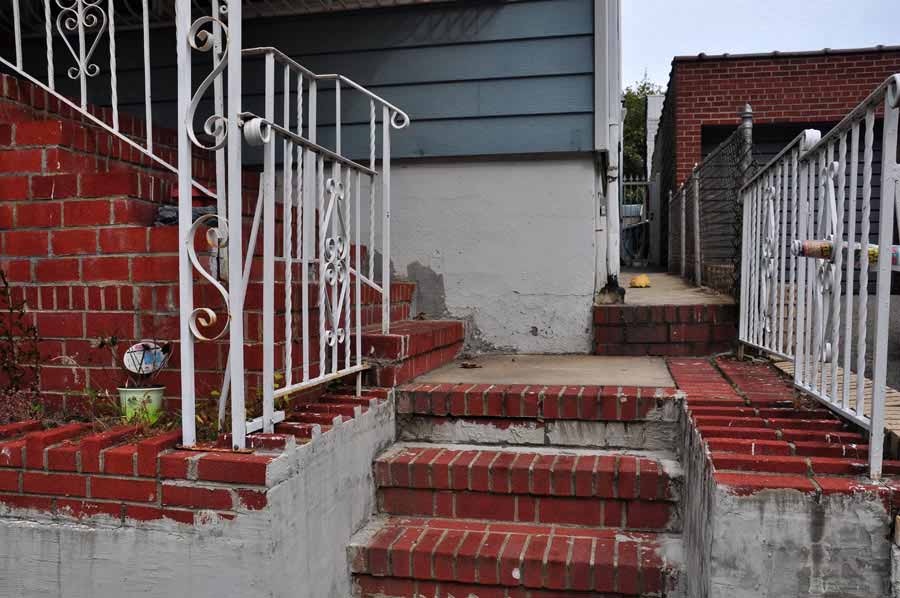 October 2009

A walk in Flushing

I balance geometries today as if strutting on a high wire; there is no fear at all. A little more to the left, a step forward, yes that's it. How did I get to this point? Sometimes you can't help who you love.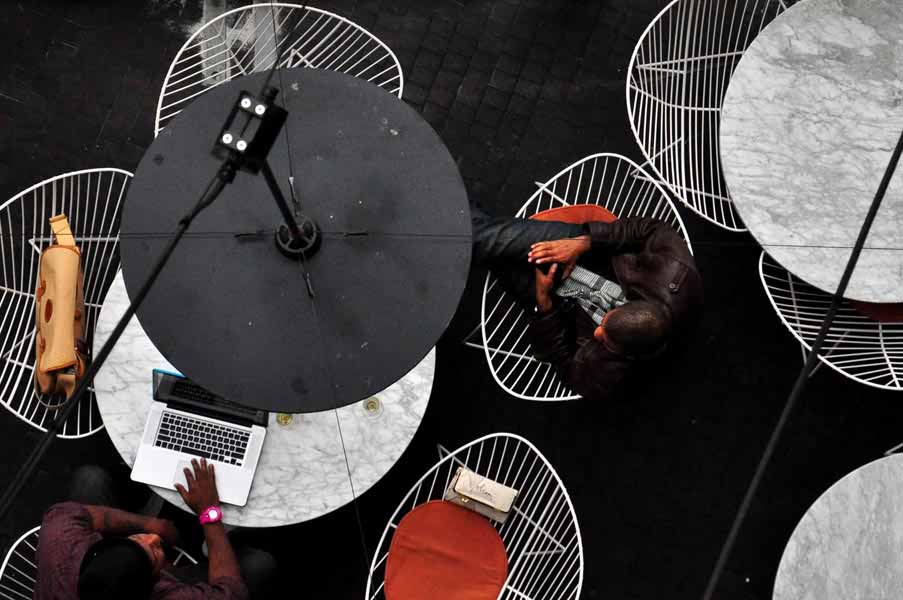 October 2009

A walk from Midtown to Chelsea

From above do we all become pleasant geometries devoid of significance beyond that of composition? Can hopes, joys, and fears be reduced to mere decoration? A tear flows down a wallpapered face without notice.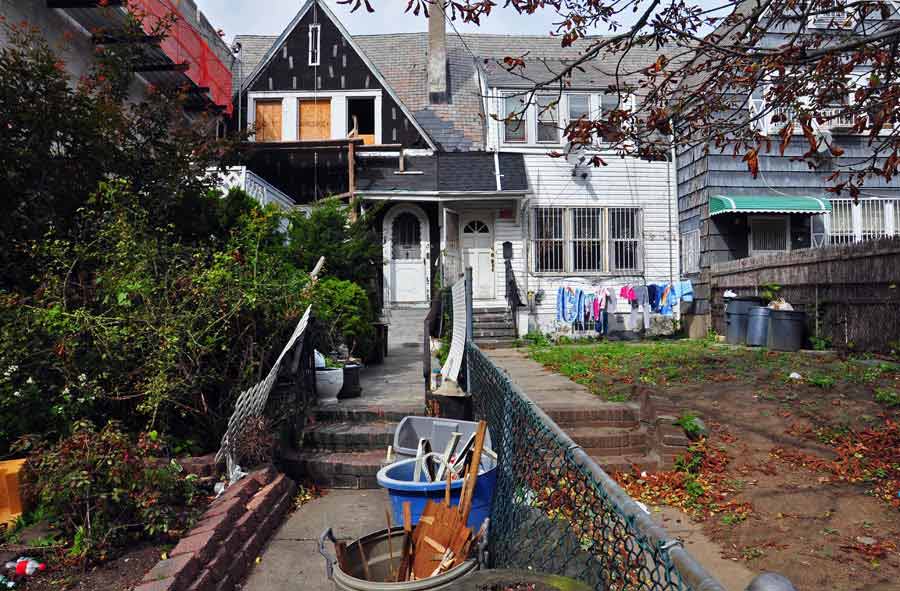 October 2009

A walk in Flushing

A line of unique homes stand huddled together as the shadows grow long. They are being crowded out one by one. If only I could sugar and preserve them in a jar my shelves would be filled. Then I could face a dark night. Soon there will be no place left in this city for anyone with a soul.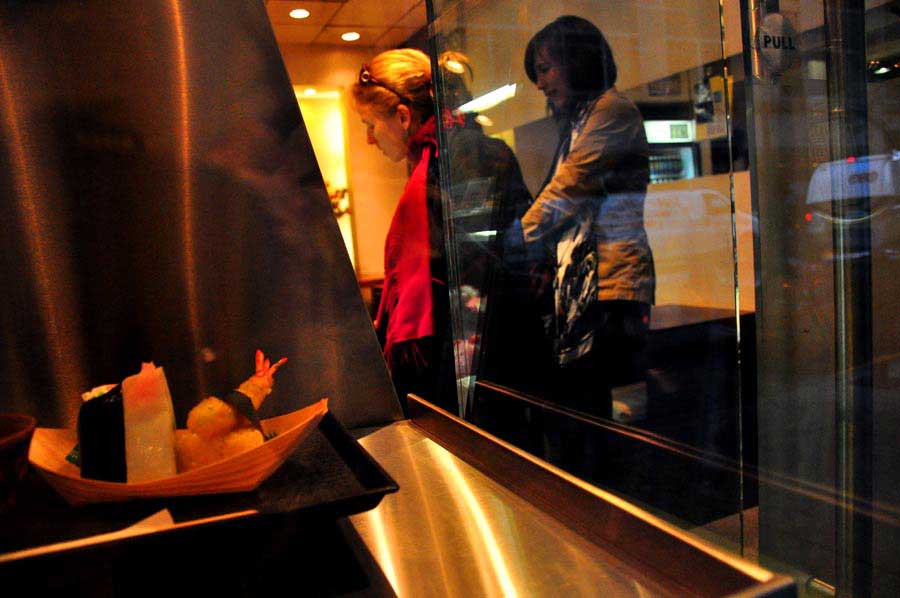 October 2009

A walk from Union Square to Times Square

As I move down a crowded walk a woman rounding a sharp corner spots my camera and smiles as she passes. For just a moment in this sea of millions we are not alone. This happens so rarely that I was thrown back to the last similar occurrence a couple of summers ago. There in Central Park the approach down the long path granted me the whereabouts to smile back. Today she was gone before I comprehended the exchange and had time to react. I am smiling now.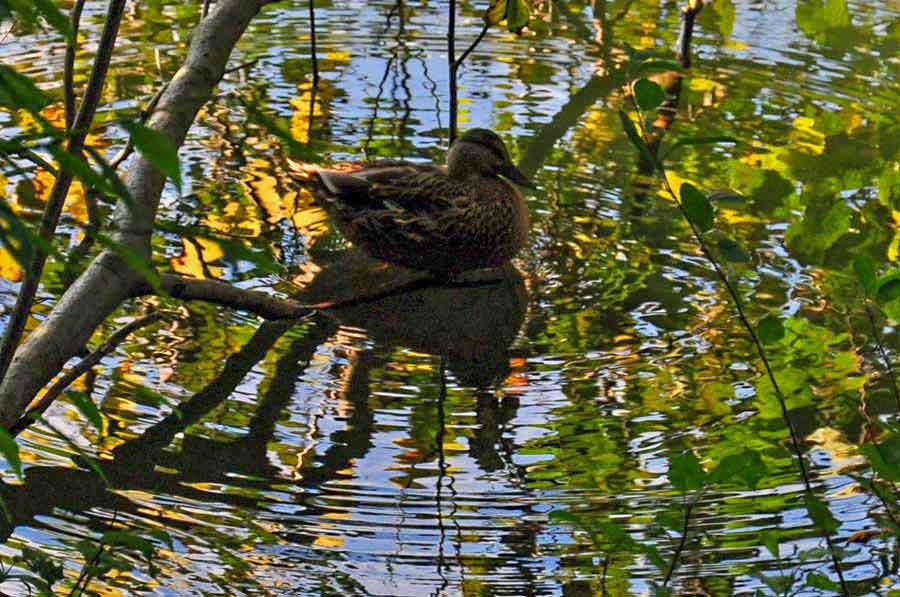 October 2009

A 5 mile walk from Flushing to Oakland Lake

Dark silhouettes of migrating birds intersplice with the cold bright shimmers of the lake. They have scattered casually at my approach as if not to offend. Others are less skittish, they watch with a cautious eye nestled in between the dead branches of long fallen trees.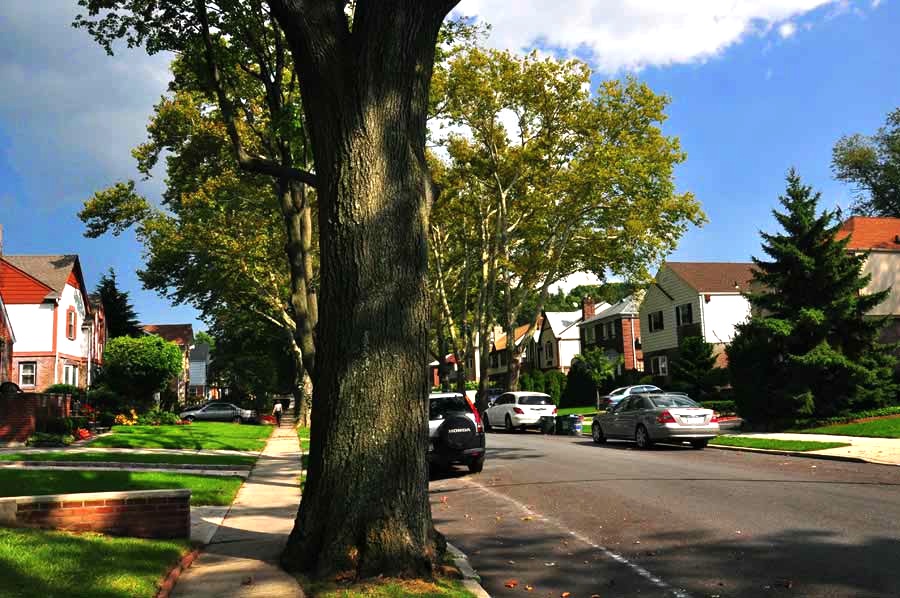 October 2009

A 9 mile loop between Flushing and Jamaica Estates

The trees that grow in perfect rows are now of such height we mistake them for forest. The houses are all toys. How I long for a muddy path.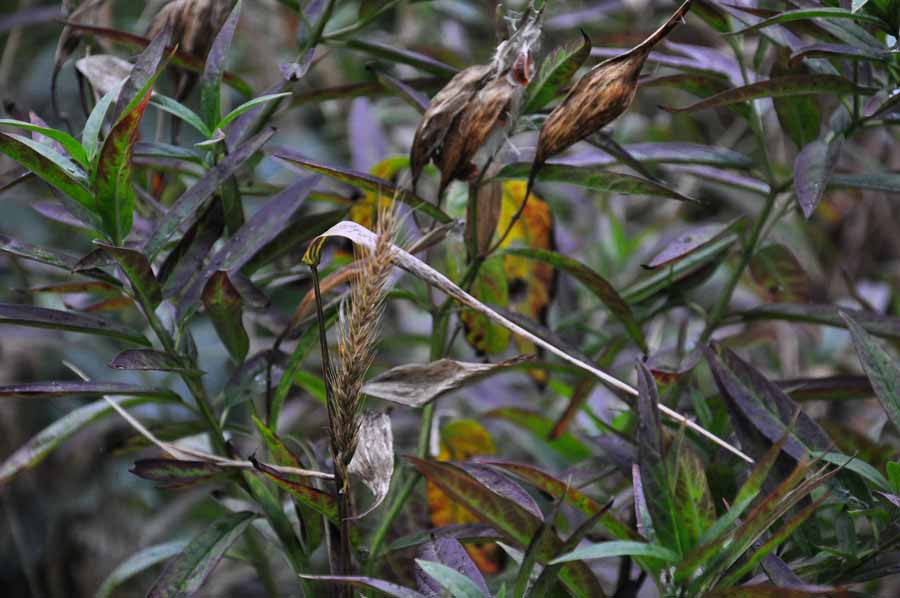 October 2009

A walk in Kissena Hollow

The sky is dark and threatening, soon it will rain. The silvery swirling paths of snails will be washed away as if they had never been. Summer has ended on the calendar but it is not leaving with ease. Thunder rumbles.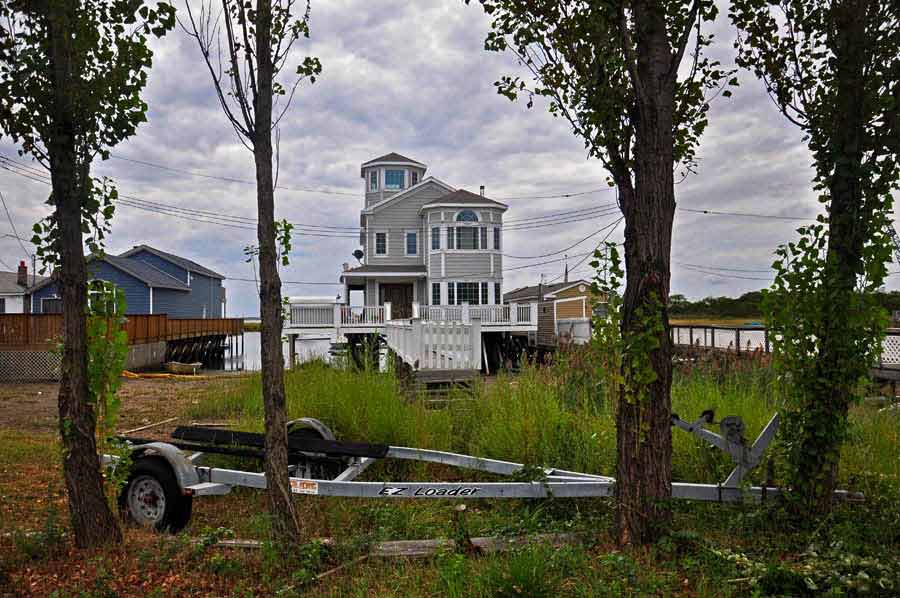 September 2009

A ramble in Broad Channel

Even this quiet island has not been immune to the developers touch; a handful of large mansions have popped up amidst the modest homes and weather beaten shacks. Here they seem more out of place than ever. There is more to living on the water than the view. One cannot forget the real world here, there is no place to hide from the salty spray of the sea.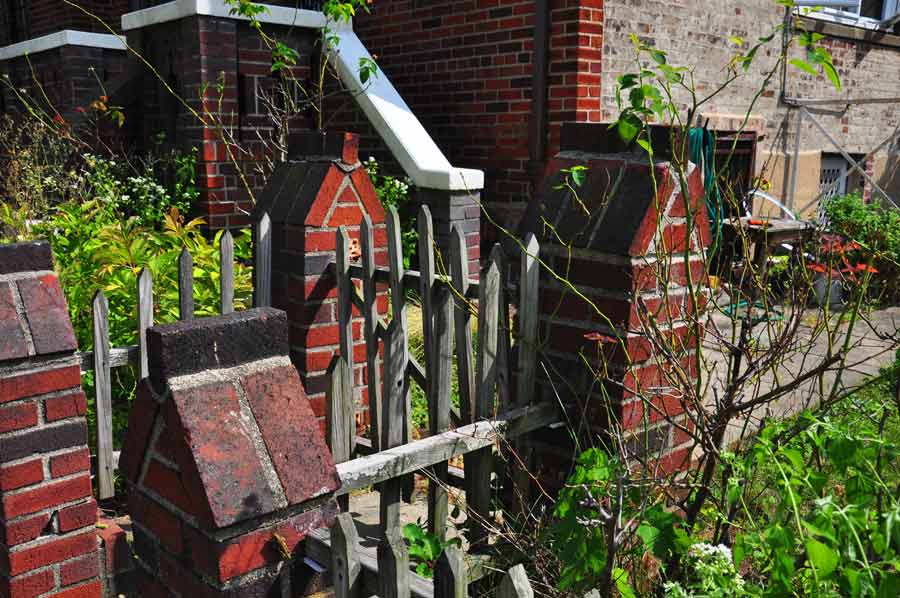 September 2009

An 8 mile loop between Flushing and the Jamaica Hills

Individual houses now rise on the rare empty lot and more often replace structures already standing. Years ago whole neighborhoods would rise in one swell swoop. Even with vast amounts of home improvements and personal touches added to homes of similar design it is difficult for these places to escape from the period in which they were built. Each street is like a time capsule that transports me to my youth. Sometimes this is comforting and sometimes it's like prison.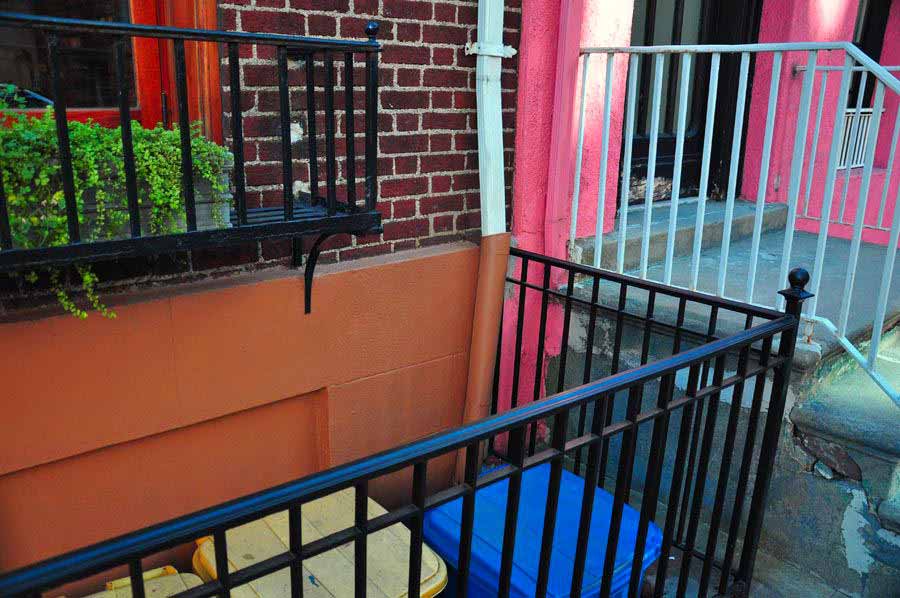 September 2009

A walk in the Village

I was so impressed with the brightly colored stucco homes I passed while on a car trip to Florida with my parents that I drew one when my grade school teacher asked everyone in her class to draw a house. She was horrified at the sight of my picture and I was flatly told there is no such thing as a pink house.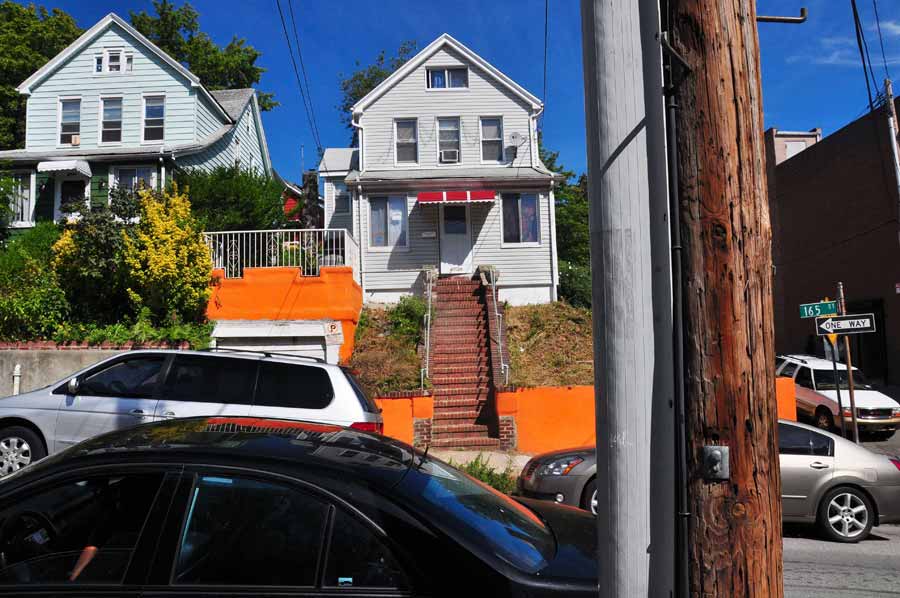 September 2009

A walk in Jamaica

As I walked up a hill and passed through the gate a small pond greeted me in the quiet of a wooded hollow. I was both amazed and embarrassed at my discovery. Straying just one block from a street I had passed down a hundred times I came to a park I never knew existed, a lost ingredient to a life I did not even know I was missing. There are more constraints than I ever imagined guiding the walks I take.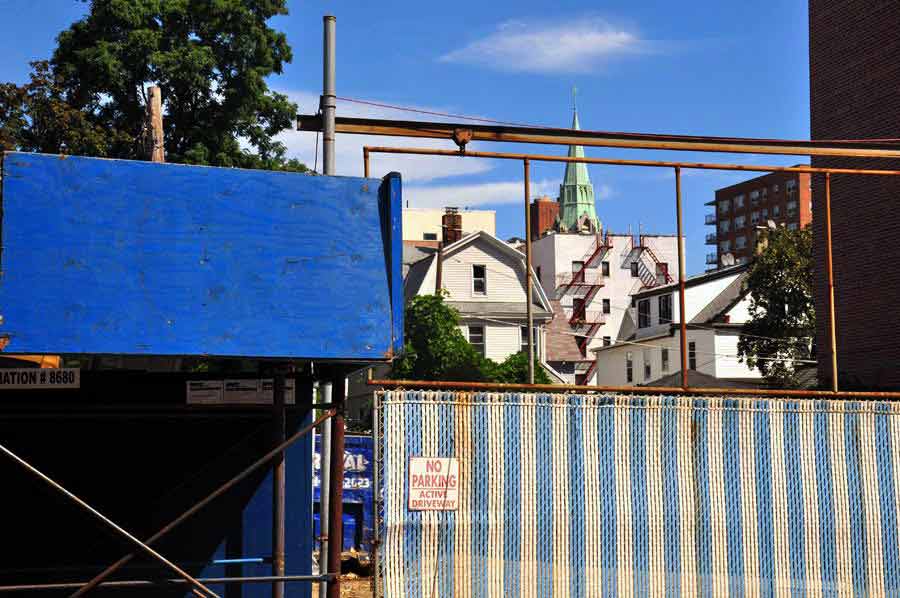 September 2009

An 8 mile walk from Richmond Hill to Flushing

Found shapes can add great abstract qualities to a composition but I have no interest with formal concerns. They are often an invitation to something deeper, something beyond pictorial narrative. Is it a real sense of place that is captured or hidden metaphysical meaning? Perhaps it's nothing more than the pleasure in the taste of blood from a bitten tongue.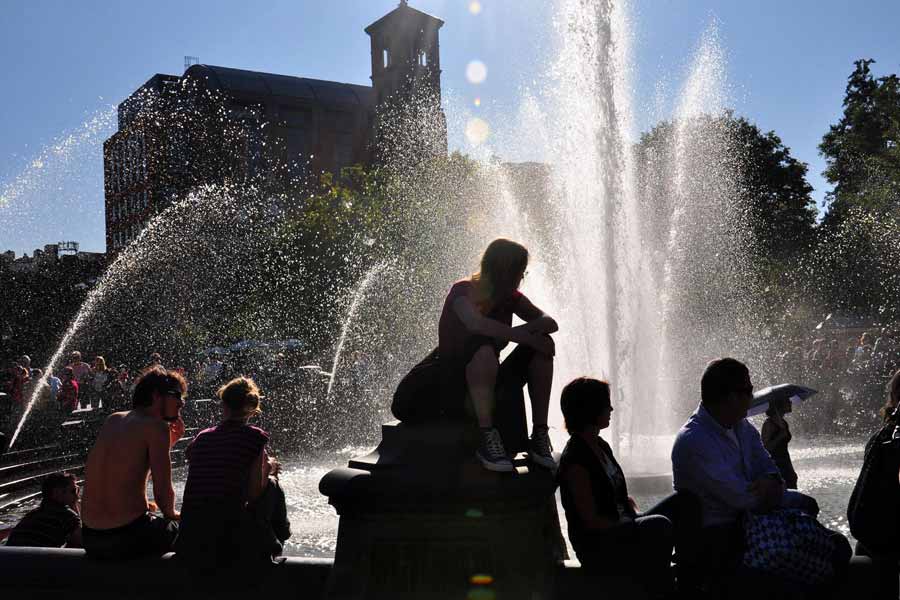 September 2009

A ramble in the Village

Summer is nearly over, the fountain is back. I cannot even remember when I last saw water spouting from it. Why the know nothing Arts Commission felt it needed to be shifted some twenty something feet is beyond me. There are no good reasons to make up for time lost in construction and the millions spent. I have heard of complaints that the once dry basin can no longer be used by performers, but no objections fill the air today. We all bath in spray and light and forget yesterday.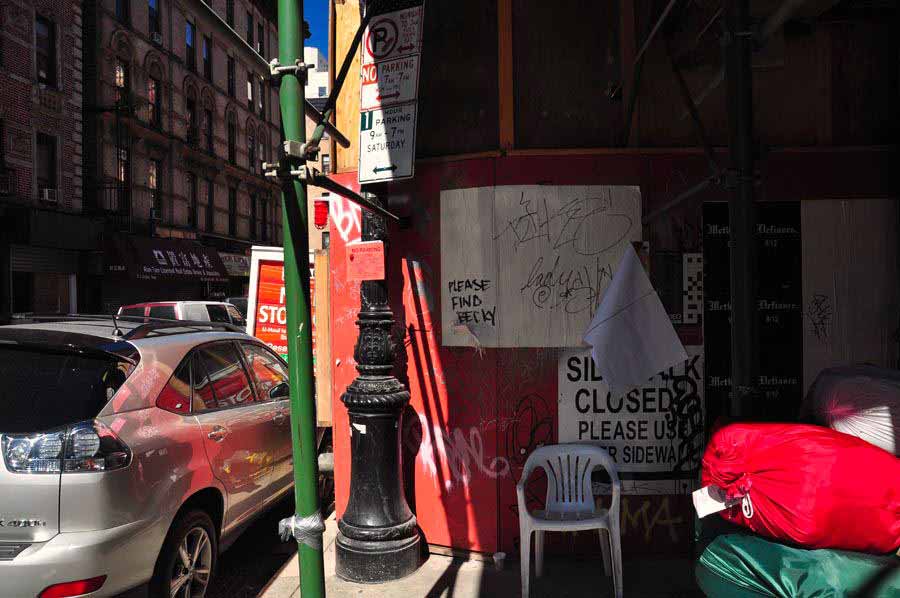 September 2009

A 6 mile ramble through the Lower East Side and the Village

There are all these glass and steel apartments now rising from a ocean of tenements. Those without the stomach for it will no doubt start complaining that those already living here are not up to their standards. Seasickness does not concern the ocean. There is a war on for the streets.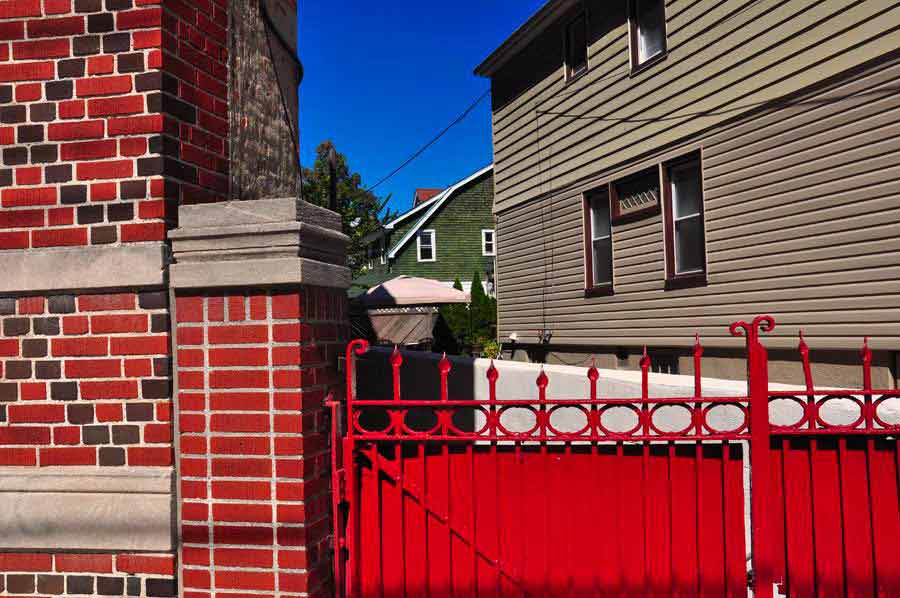 September 2009

A walk from Richmond Hill to Woodhaven

A cold front passed through in the night. It did not bring rain but still disturbed my sleep. By morning the light was more intense than I have ever seen it. Colors lit up and all that was white became unbearable to look at. In these streets I am contained. If I could find my way past this maze I would see a world without end.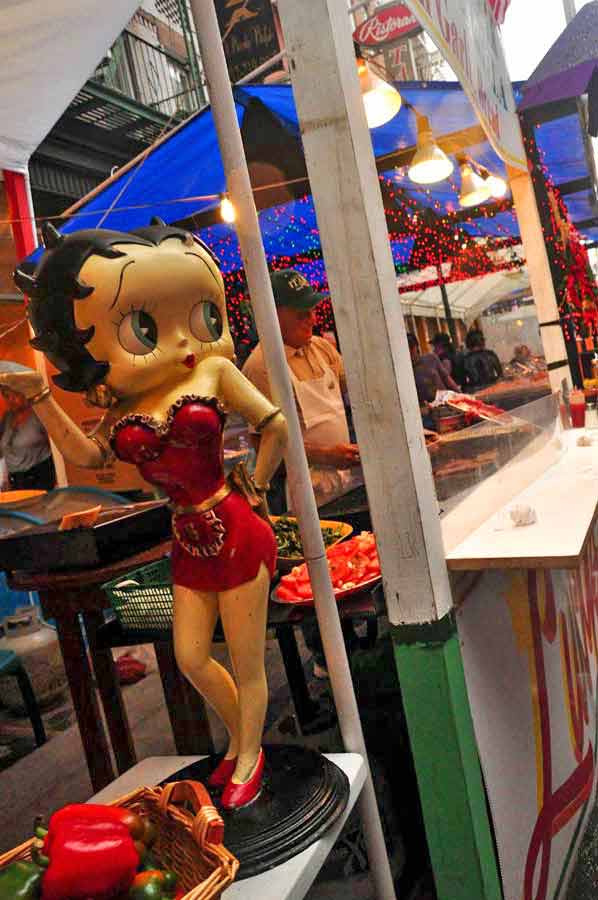 September 2009

A 5 mile walk from Union Square to Little Italy

For the three days I have attended the street festival on Mulberry the light has continually grown better but my shots have grown consistently worse. Everyone I know has a breaking point where they become over saturated with an experience but that's not me. I stick with things to the point of exhaustion.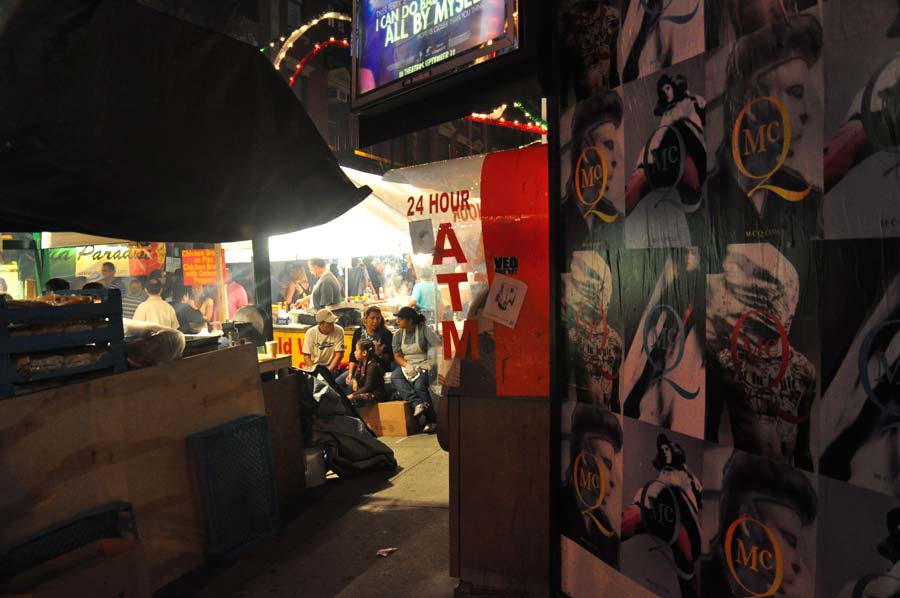 September 2009

A 6 mile walk from Midtown to Little Italy

Most of my time at the festival is spent shooting the crowds on Mulberry Street but I find myself attracted more to the narrow alleyways lying between the storefronts and the back of the booths. It is a mysterious haunt where one can run with darkness, a private little world existing only feet away from the turmoil of those packed on the street. It is not the doom of exile, it's having a backstage pass.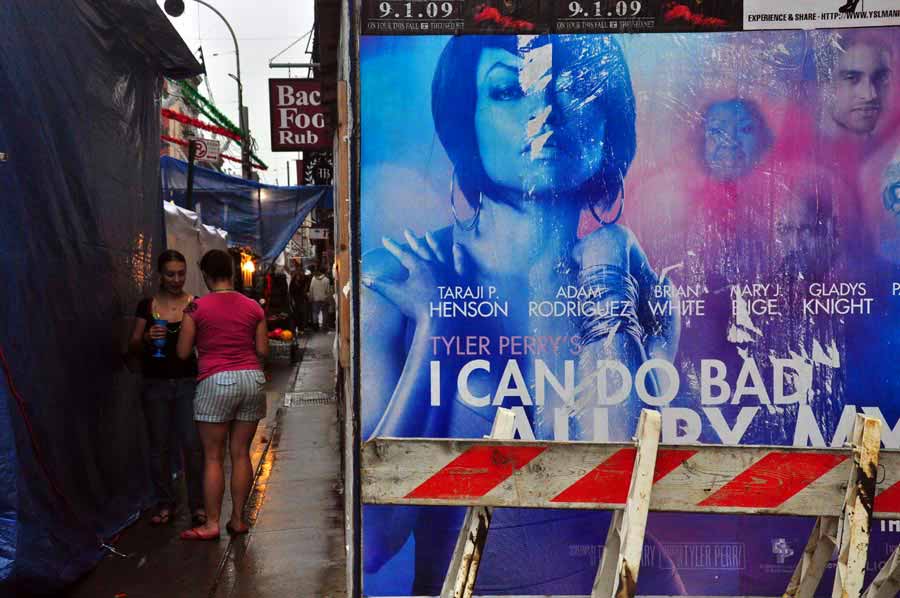 September 2009

A 7 mile walk from Midtown to Little Italy

It is raining on and off but the streets are full, some carry umbrellas others taking the rain as it comes. Much lacks definition on such a day and is too dark to shoot but there are those moments when the rain turns everything alive. Is there something intriguing amidst all this or is it nothing more than the sensuality of color? My roots want to dig in and absorb it all but I am a transient and must move on.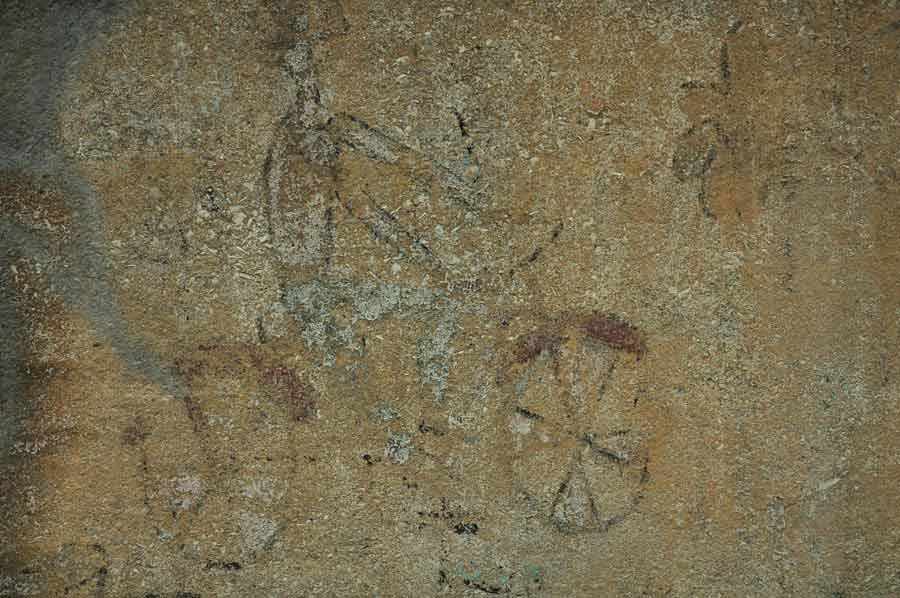 September 2009

A walk through the Village

For those willing to journey deep down within the bowls of the City a treasure awaits. There you may find the remains of paintings that depict prehistoric New Yorkers going about their daily lives.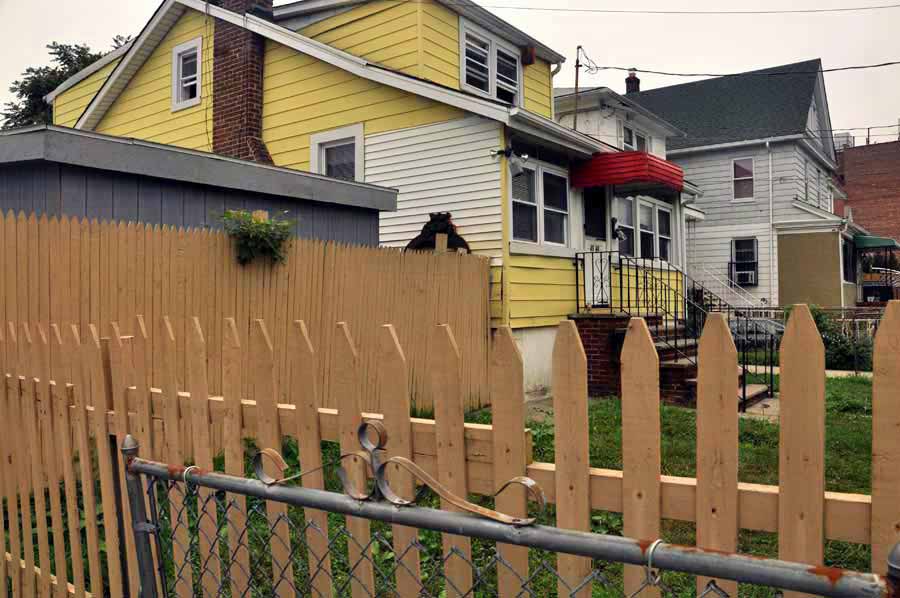 September 2009

A walk in Flushing

It is dark and rain occasionally sputters from the sky. I have walked down this street a thousand times yet today it is different. Even cloudy days are not all the same. Shapes align anew as colors shift with the slightest nuance. There is a recollection like a dream that repeats, no not the events but a glance of the places where another life is lived in another world as real as this one. Who dreams me as I walk down these streets?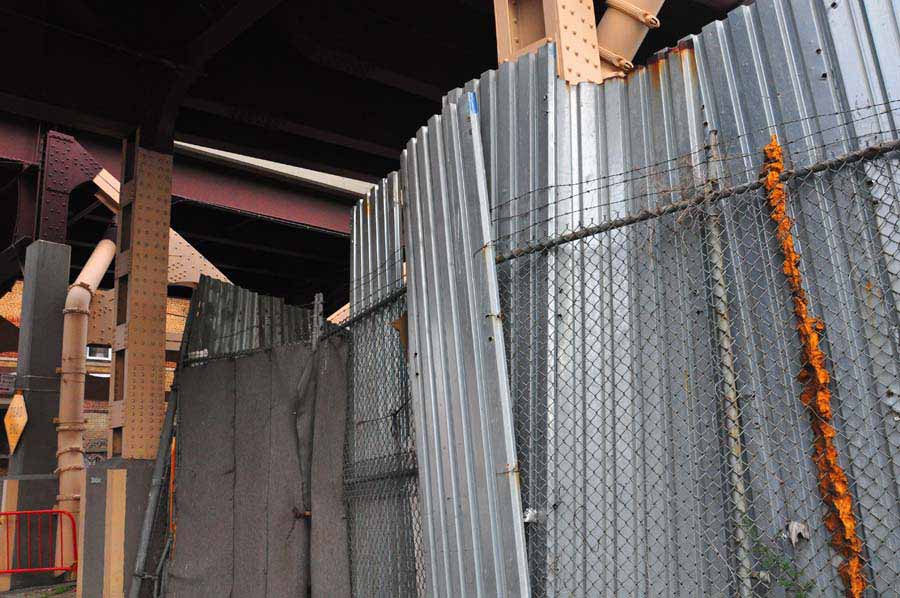 September 2009

A short walk in Long Island City

We plant flowers amidst concrete and cover rust and grime with fresh coats of bright paint, but I wonder that even with unlimited resources could we ever disguise it all? Can a living city be all neat and tidy in the presence of nature or man? There is no escaping it.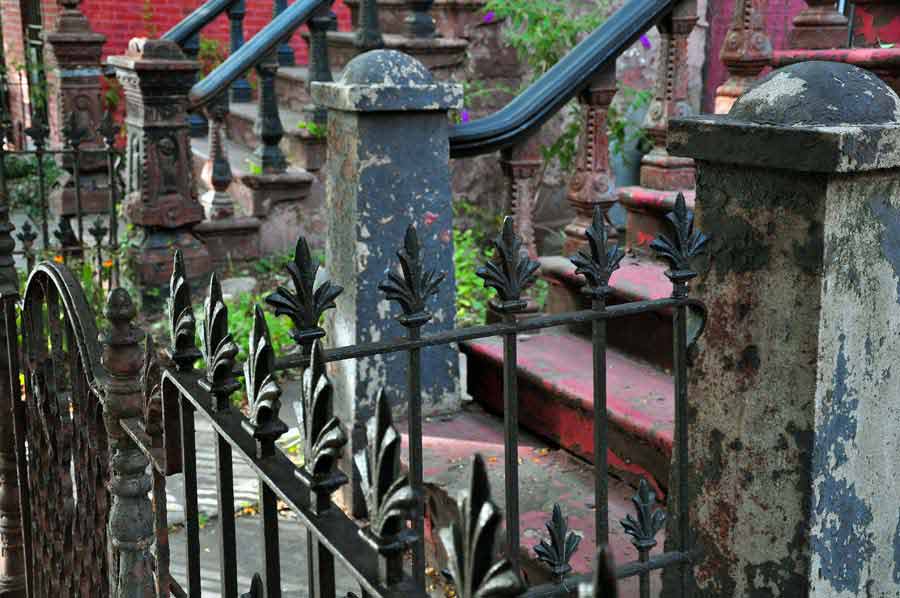 September 2009

A walk about Boerum Hill

The row houses sat in the dark of shade, with recessed gardens of dust and and paint chips. There were no reflections in the windows, no stray glances of curiosity or disapproval through the still curtains. Not a footstep to be heard. The stonework and cast iron brought me to an old forgotten cemetery where the end of days cuts through the air. Some of us are abandoned before we die.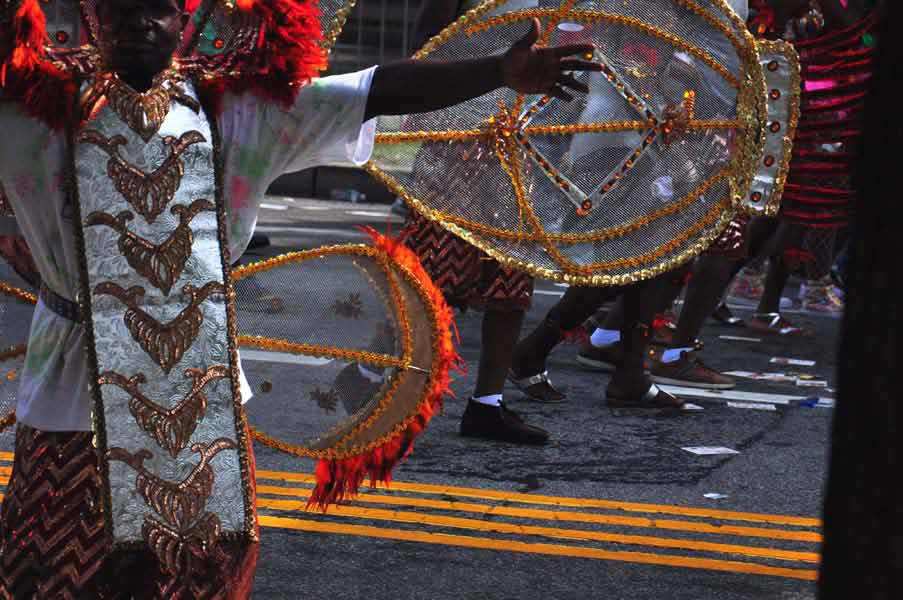 September 2009

A 5 mile walk from Brownsville to Cobble Hill

At one point I had managed to carefully positioned myself right up against the railing along the Parade route but I soon gave up the prize as my real interest lay in the attending crowds. Even so every so often I would glean a shot of the costumed West Indian marchers, views so narrow to hover between abstraction and the surreal.

---
Copyright 2009 Alan Petrulis All Rights Reserved