NEW YORK RAMBLES (page 36)
page 1 2 3 4 5 6 7 8 9 10 11 12 13 14 15 16 17 18 19 20 21 22 23 24 25 26 27 28 29 30 31 32 33 34 35 37 38 39 40 41 42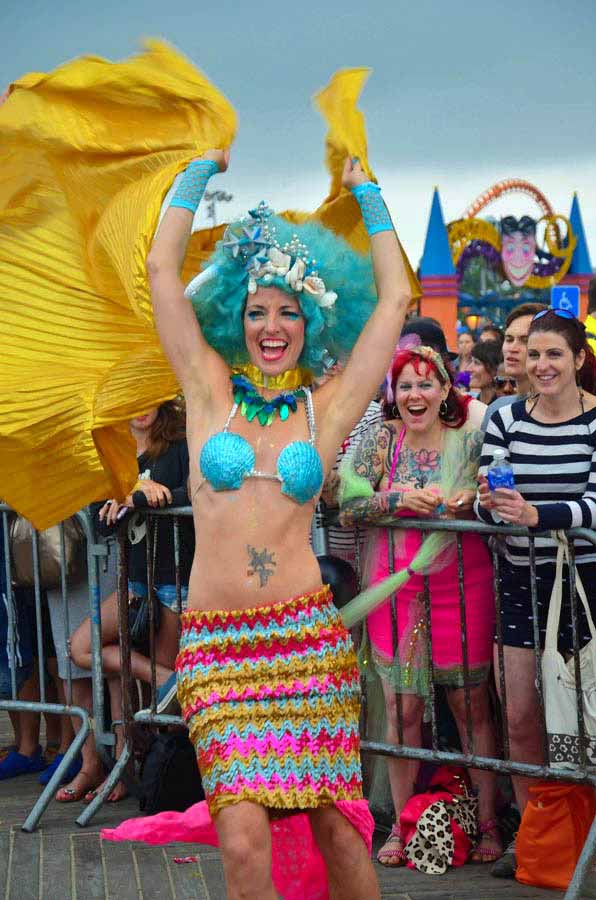 June 2015

A ramble through Coney Island

I overheard one marcher in the Coney Island Mermaid Parade say to another, "This is my favorite day of the year." It is mine too.
June 2015

A ramble across Midtown and Central Park

There are many buildings going up these days, which means there are a lot of buildings coming down to make room for them. I am constantly being surprised by new vistas that have opened up where I never expected to see one. They usually come and go quicker than I can find them, so I feel lucky with every encounter. Others seem oblivious to this miracle. If skyscrapers were invented today there would be no step-back law; people who only stare downward are oblivious to high vertical canyons rising above them.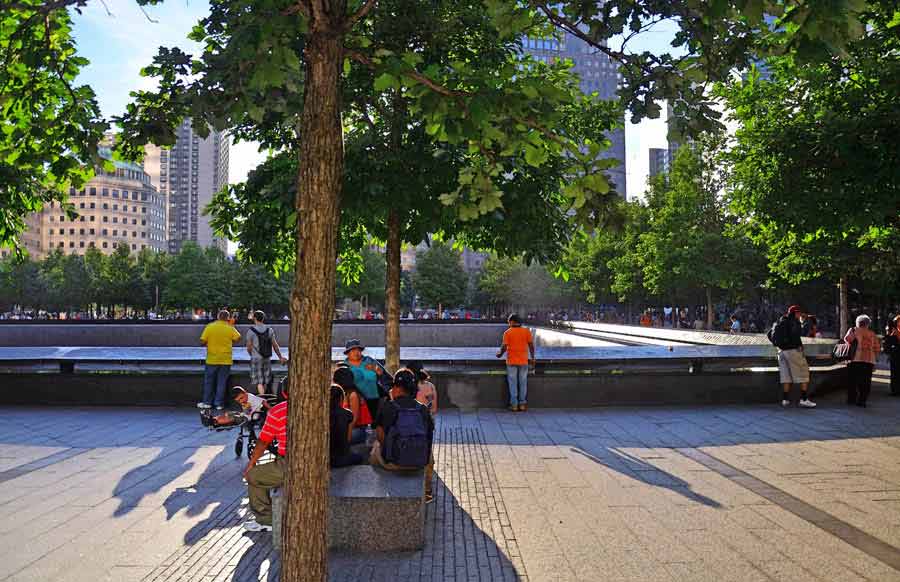 June 2015

A return to Ground Zero

Since the attack in 2001 the southern tip of the city has been one giant construction zone and it doesn't seem that this trend will be ending any time soon. I may harbor plenty of opinions on the rising structures but I don't dwell on them. I feel as if caught under a giant wave that I can't control, knowing that it will eventually crash down on me. There was never a lack of ideas about what to do with Ground Zero, though there always seemed to be a deficit of true inspiration. Despite my doubts that they would carry the memorial off adeptly, it has largely become what I hoped it might be. While there is no escaping the haunting aspect of the abyss, this place is about light and life.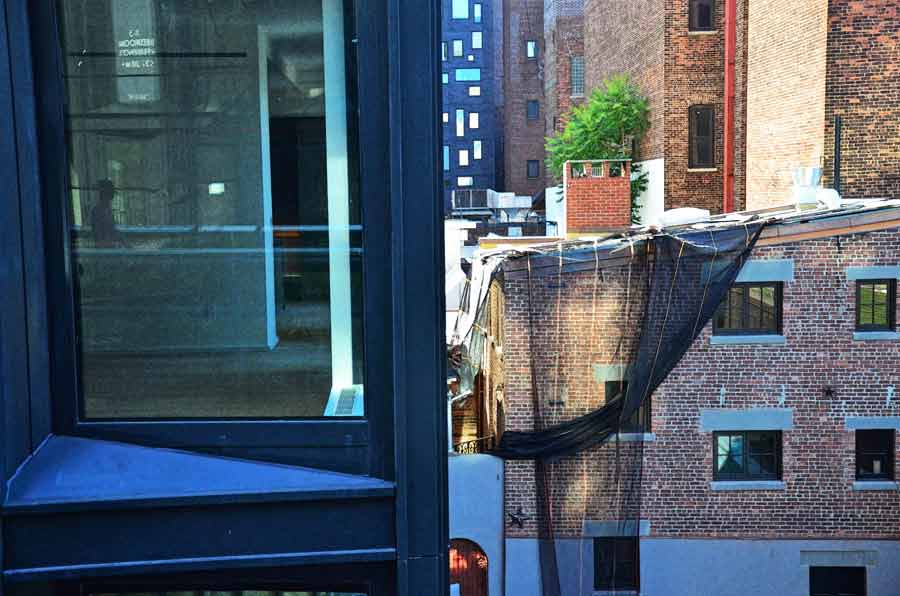 June 2015

A walk from Times Square to the Battery

A woman sits leisurely on her window ledge, feet planted on her fire escape. A man walks by and takes a picture of her. I am tempted myself, the pose is a New York classic that should not be missed. But I do miss it. It wasn't that the moment was too fleeting as much as I found myself constrained by my sense of personal trespass. I shoot people in the street all the time but something about this was different. I felt as if I had unexpectedly stumbled upon a private moment between another voyeur and exhibitionist that I didn't want to join. Continuing on my way I found comfort in vacant buildings.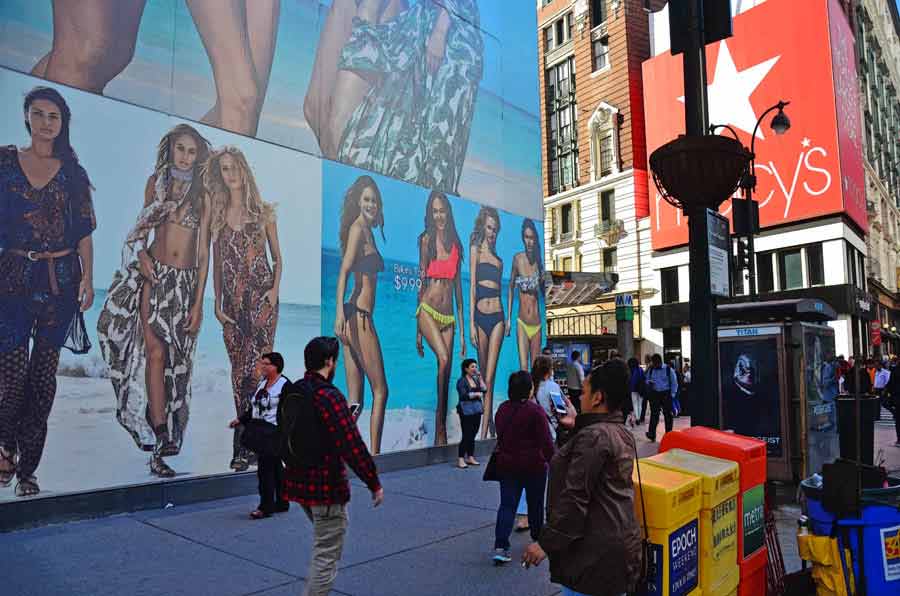 May 2015

A Midtown ramble

Efforts have been made for over a hundred years to control rampant advertising in the city, but it seems that every surface in New York will soon be a billboard. I's a mixed blessing. Advertising is just like graffiti; it comes in varying quality and it sometimes makes itself at home in inappropriate places. I can't say that all this added imagery to the streets has hurt my photography. It often feels oppressive as if my only value is that of a consumer, but I love it when it fits into my compositions.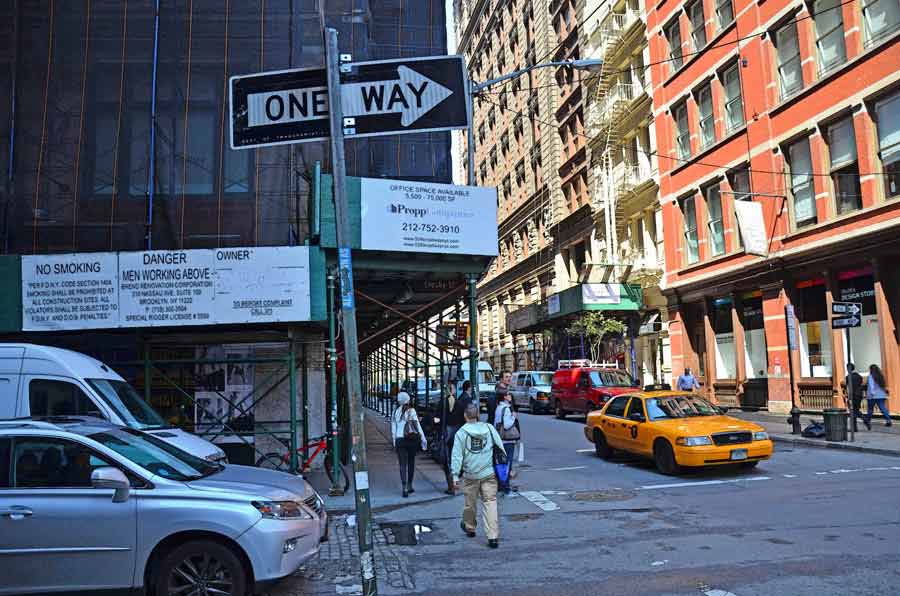 May 2015

A loop between Union Square and Tribeca

Construction work is nothing new to this city, but certain neighborhoods have always felt like forgotten backwaters. They seemed to wear their history, expressed through their grit. Now there is scaffolding everywhere as glass and steel high rises grow between sooty tenements and fancy window displays cry for attention. Soon there will be no controlling the spouting of flower boxes.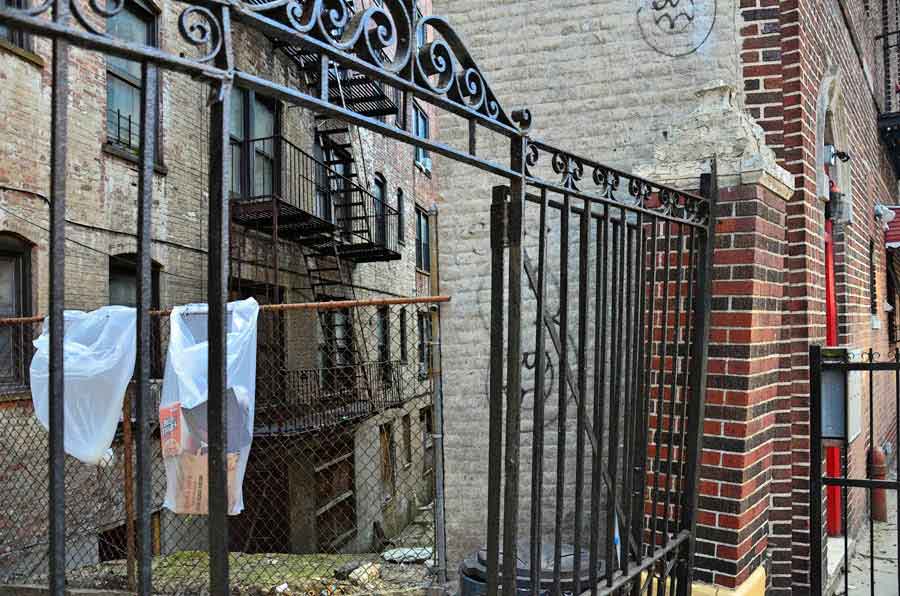 April 2015

A walk from Sheepshead Bay to Prospect Park

When I think of specific neighborhoods, they are differentiated by images of attached homes, large houses on landscaped grounds, factories, apartment buildings or projects. This characterization begins to loose ground once I start walking anywhere if its in a long straight line. Without the artificial boundaries created by names to burden my thoughts, I find all the elements that make up this city repeated over and over again; sometimes in just a few blocks, sometime within a single block. I know that zoning attempts to keep all segregated, but it is more an illusion than reality. It feels more like I'm living in a stew.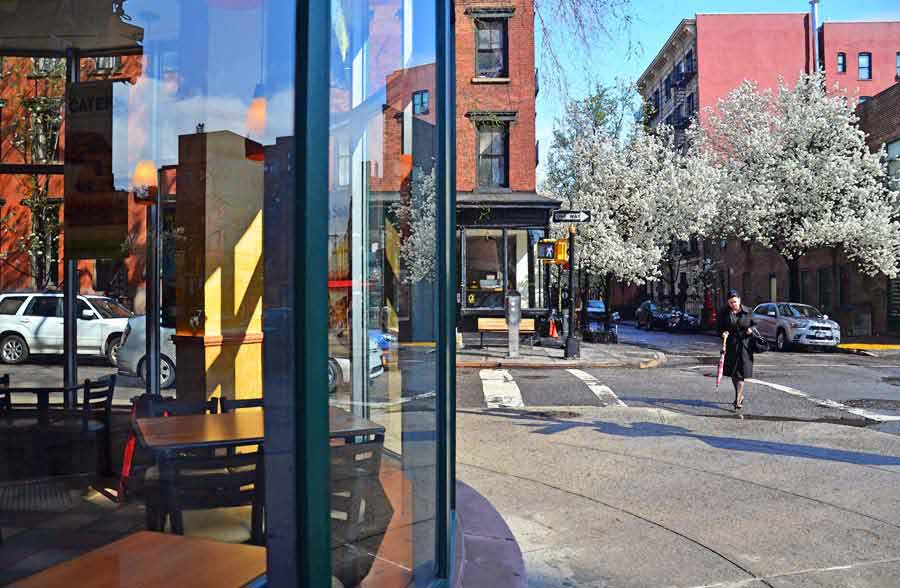 April 2015

A loop between Union Square and Tribeca

It is a perfect spring day. The streets, filled with bouquets of white are still glistening from the morning rain.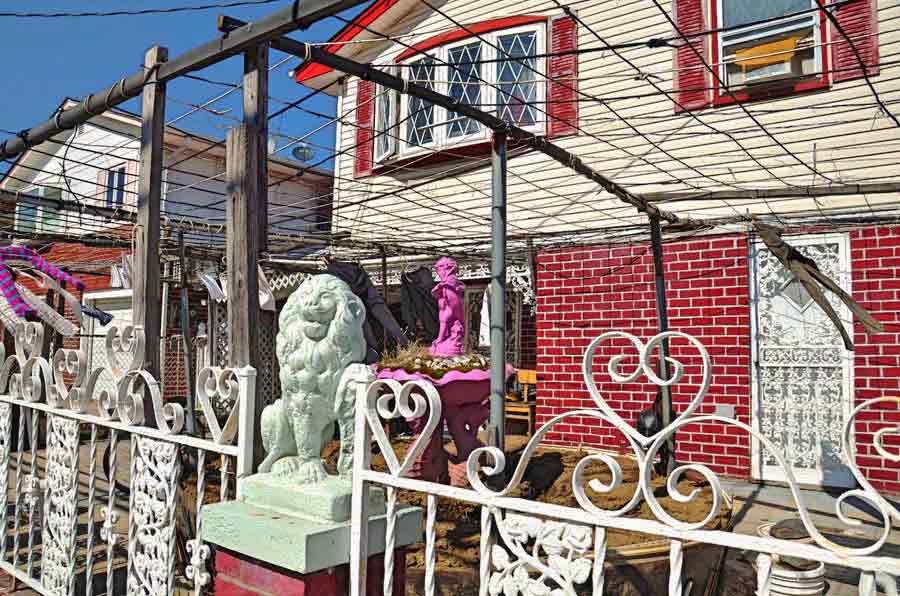 April 2015

A walk in Kissena Hollow

Sometimes it seems that we design our yards to serve as temples to out gods.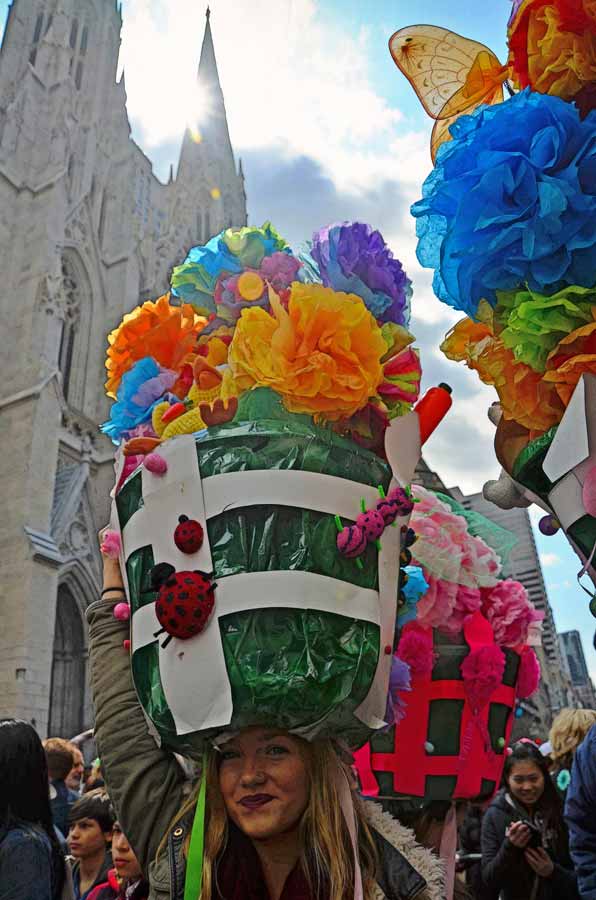 April 2015

A walk down Midtown on Easter Sunday

The day wavered between sunny and overcast, and the wind rendered the waring of hats a precarious occupation. This did little to dampen the creative spirit of the day as fifth Avenue was treated to the glory of the imagination. The Easter Parade may not be the grandest of spectacles, but it is a reminder of how much more lies behind the anonymous faces we encounter on on the street nearly every other day.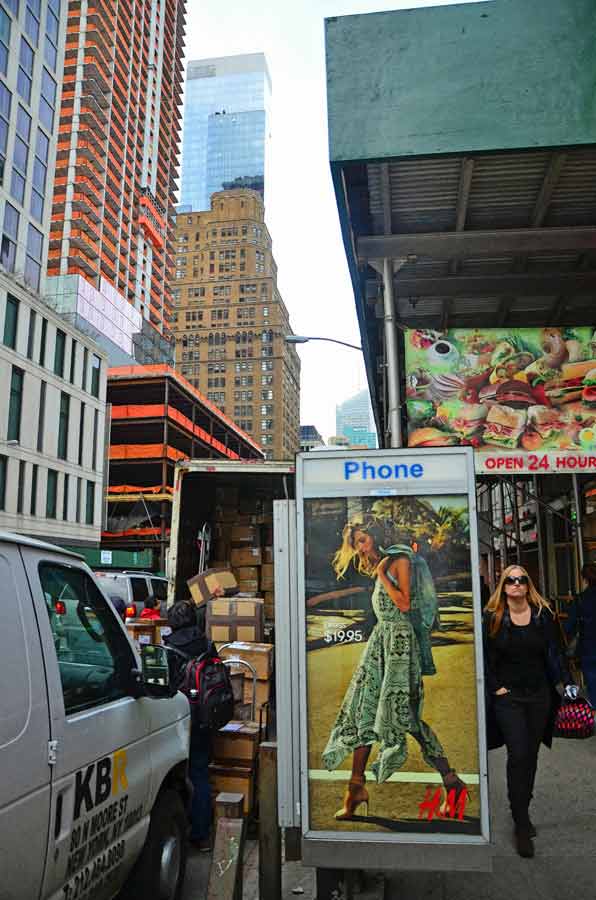 April 2015

A walk from Union Square to Times Square

The day seemed to darken and sour with each step I took down the pavement. Suddenly in the midst of the gloom I was approached by a young woman in a summer dress. I could feel the radiant sun surrounding her. My mood was lightened as I joined her stroll down a pleasant country road. Would there be a lake up ahead, a picturesque farmhouse? Another woman suddenly approached waring a wool overcoat. Startled, I looked to the sky for reassurance and was struck by a few drops of rain.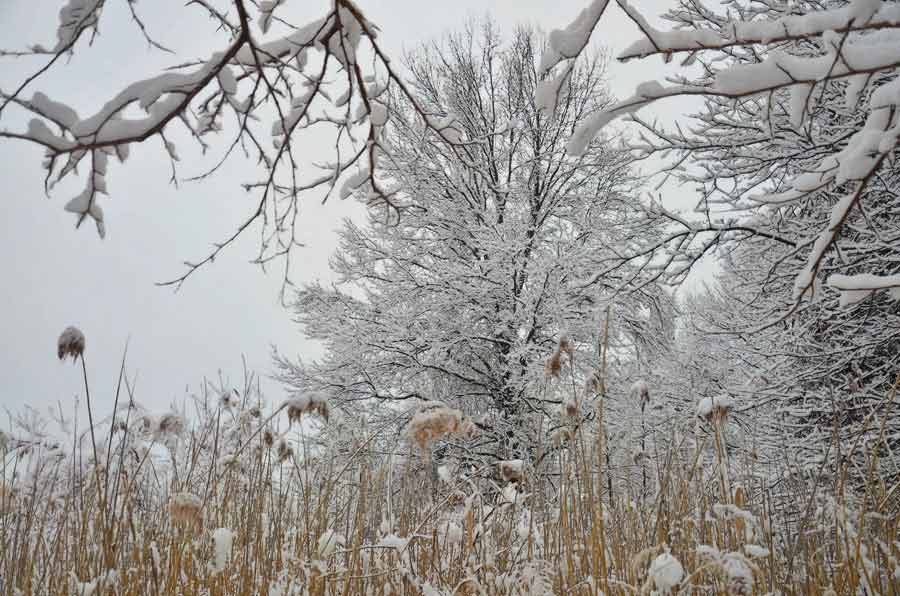 March 2015

A walk in Kissena Hollow

I thought the rising temperatures through the night would turn the snow to rain, but instead of waking to slush the next morning I was greeted by a crystalline palace. Snow was delicately clinging to every surface, every twig a tightrope act. It seemed that the slightest misplaced breath would bring this entire world crashing down into oblivion.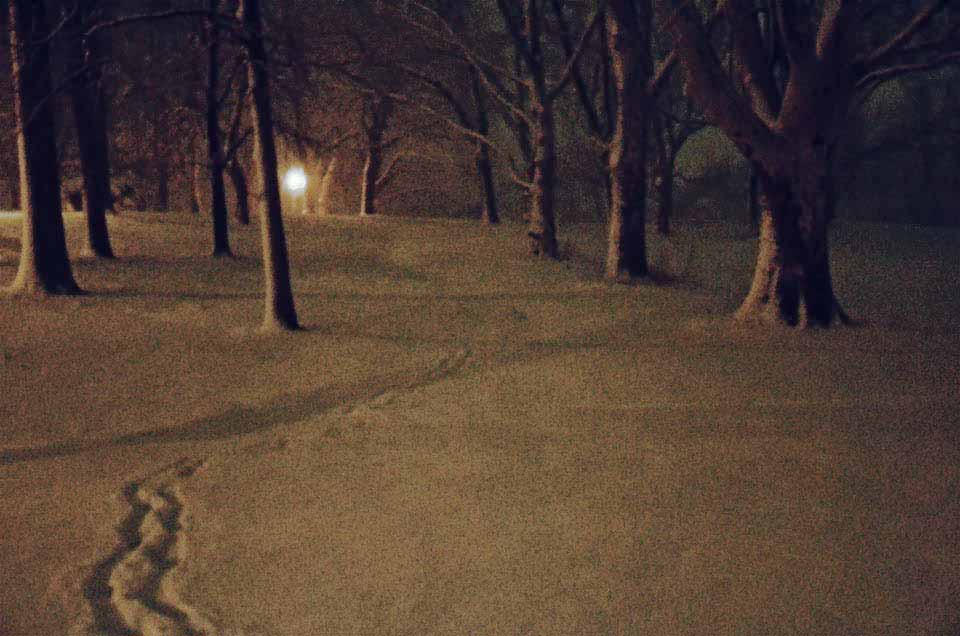 March 2015

Wandering through Kissena Hollow at night.

As the storm built up intensity through the afternoon, I couldn't resist its call any longer. Desire however quickly conflicted with reality as the swirling snow coated my lens before I got off my first shot off. Night seemed to cut the edge off the storm, and I found myself threading through the snow again. Darkness has long been a mater of illusion and her performance tonight was sublime. The snow was falling as intensely as before but at least it was more directional now and I could turn my back to it when using my camera. What I couldn't do was keep the snow out of my eyes and I ended up shooting from intuition more than sight. Is this what it's like for painters who continue to work when going blind?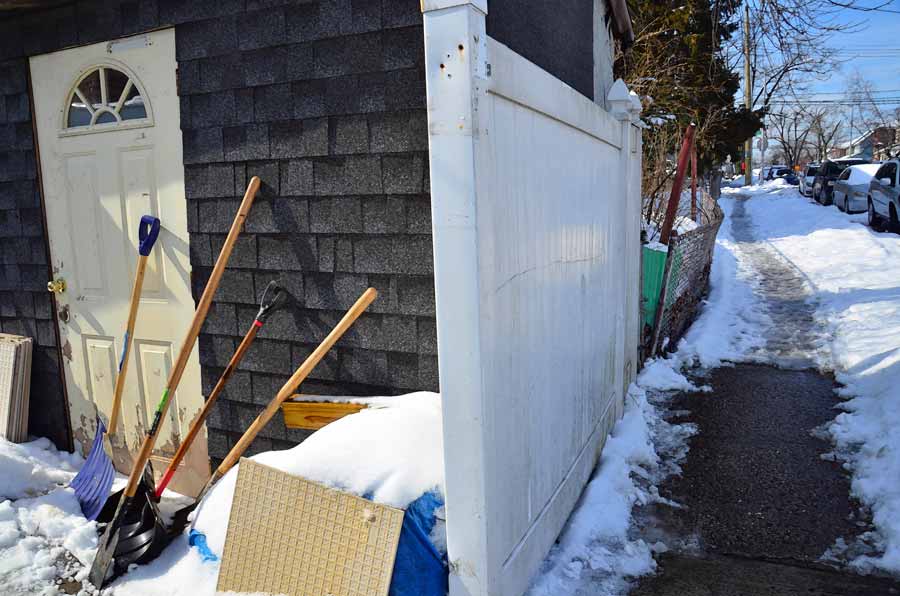 February 2015

A ramble through Auburndale

It has finally warmed up a little and puddles are rising fast between the snowbanks. In places I fear they will overwhelm my boots. It is a strange tide, understandable through logic but still unfitting to the day. Tomorrow all will be ice.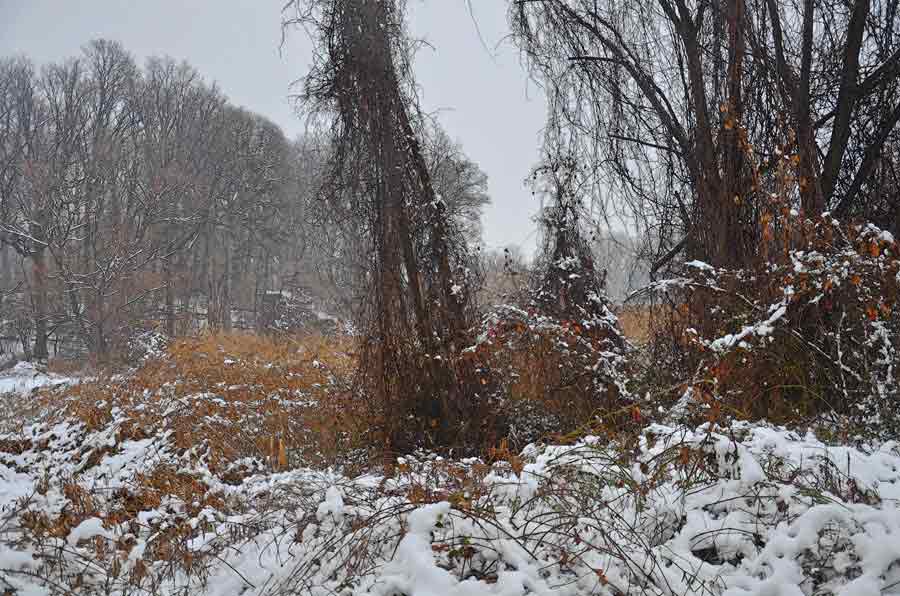 February 2015

A walk in Kissena Hollow

Vine covered trees become erie specters in the snow; enhanced by a wintery mist. Perhaps they are just as foreboding year round, only hidden by warmer thoughts. If one reached out to grab me I wouldnÕt be so sh'cked. Today this is their kingdom.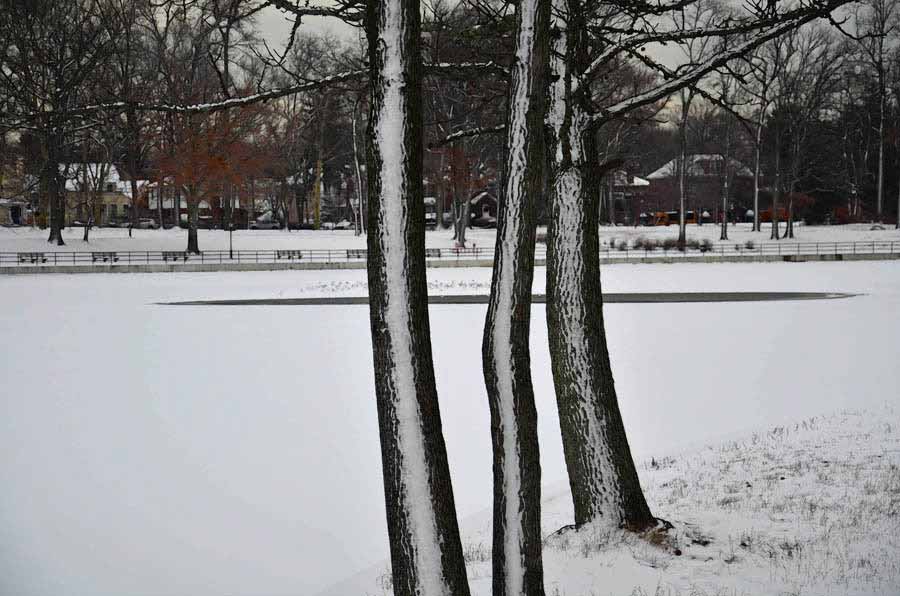 January 2015

A walk in Kissena Hollow

The day is cold, the wind fierce. Geese take off from the frozen lake but their attempts to form a formation fail. They blow about and scatter. It looks like there will be a crash landing soon but they all disappear behind the trees and are seen no more.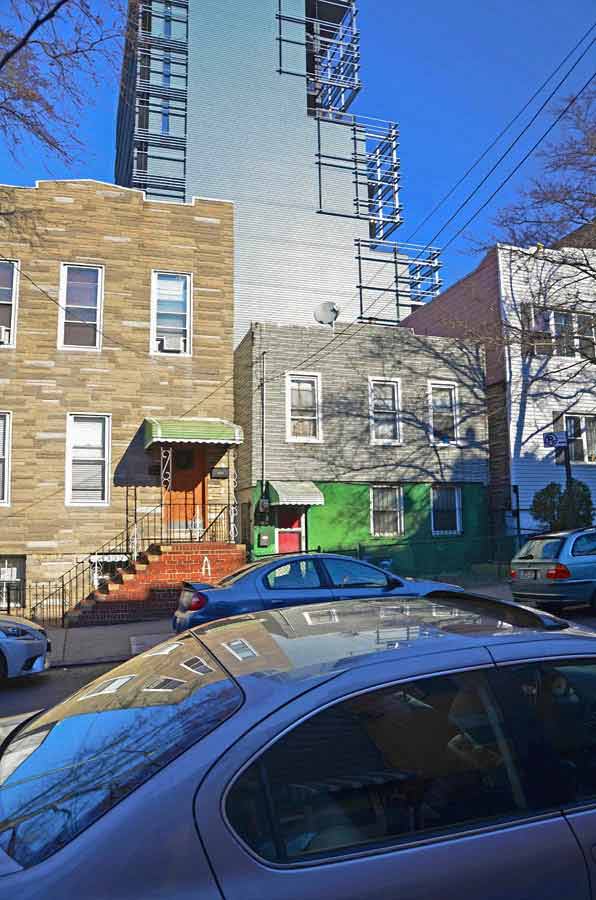 December 2014

A walk from Hunters Point to Astoria and back down to Woodside

Some neighborhoods have had quite a mismatch of architectural styles for some time but their similarity of scale has caused these differences to go unnoticed to the casual eye. Now nothing seems to be built to fit in. The lot is a blank slate on a developers map; the design's boundaries only determined by the maximization of profit.
December 2014

A ramble about Long Island City

In our race to homogenize, I've begun to notice old shops more and more. They were always the ubiquitous backdrop that I could easily overlook, but now they often seem as they have been accidentally dropped into the modern landscape by a time machine.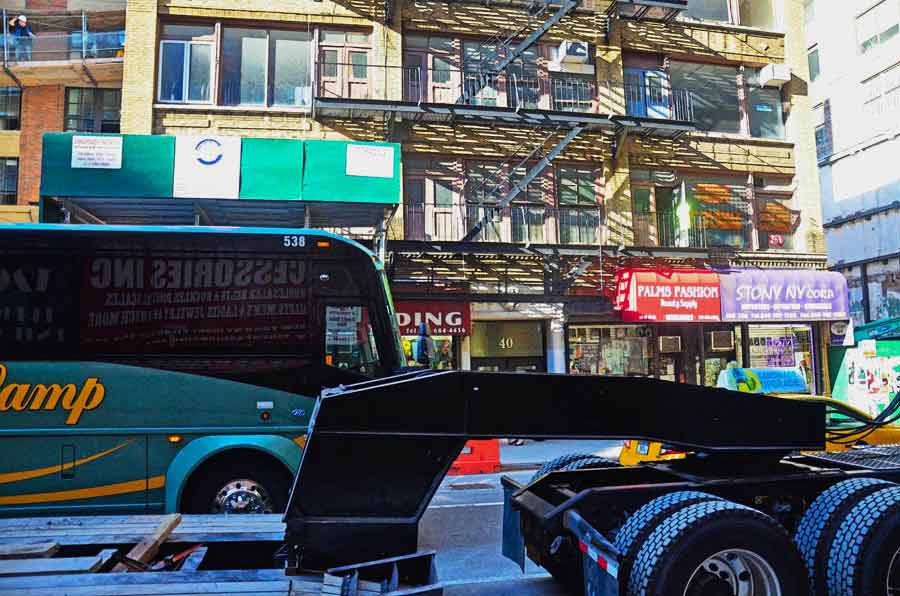 September 2014

A walk from Midtown to the East Village and back again

Neighborhoods don't seem like neighborhoods any more. Sure, they still have their telltale characteristics but there is so much renovation and construction that the whole city seems to be on the move as one place turns into the next without any hesitation or pause in its flux or any sense that anyone has any idea of where this transition is leading or what's going on.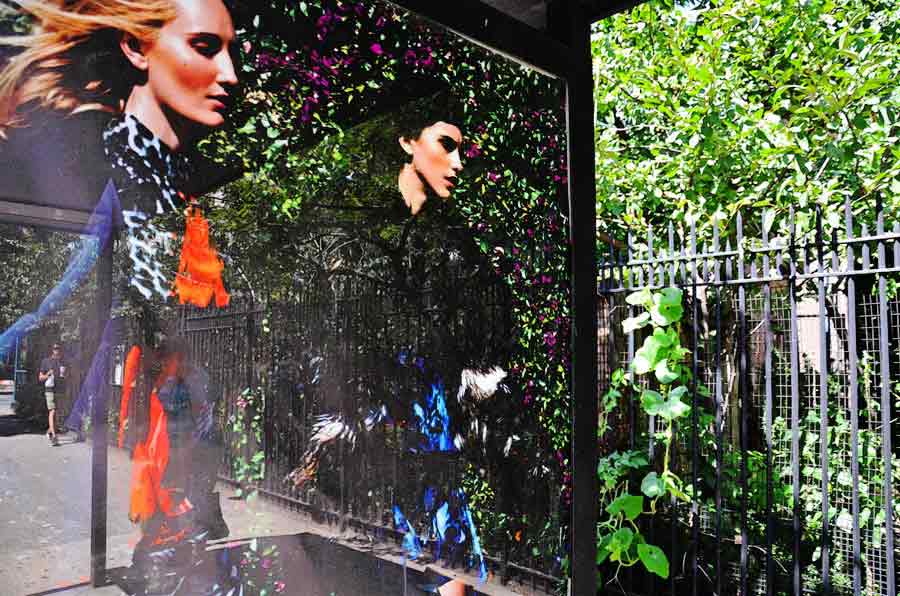 September 2014

A walk from the East Village to the West Village

It sometimes only takes a few trees on a little plot of land to take all the senseless tribulations of the city out of me. Suddenly I am set adrift on a sea not of my own making and it is good. These sojourns, no matter how pleasant are much to brief. In them is the promise of true peace but in the end they are nothing but a momentary distraction. A healthier alternative to a heroin fix perhaps, but just as ephemeral.
August 2014

A walk up the Eastside

Mirrored glass, once a novelty is becoming a hallmark of the city. Luckily there is still plenty that is worthy of reflection. While its familiarity has bred monotony with me, it still sometimes holds the power to be monumental and stir up the promise of modernity.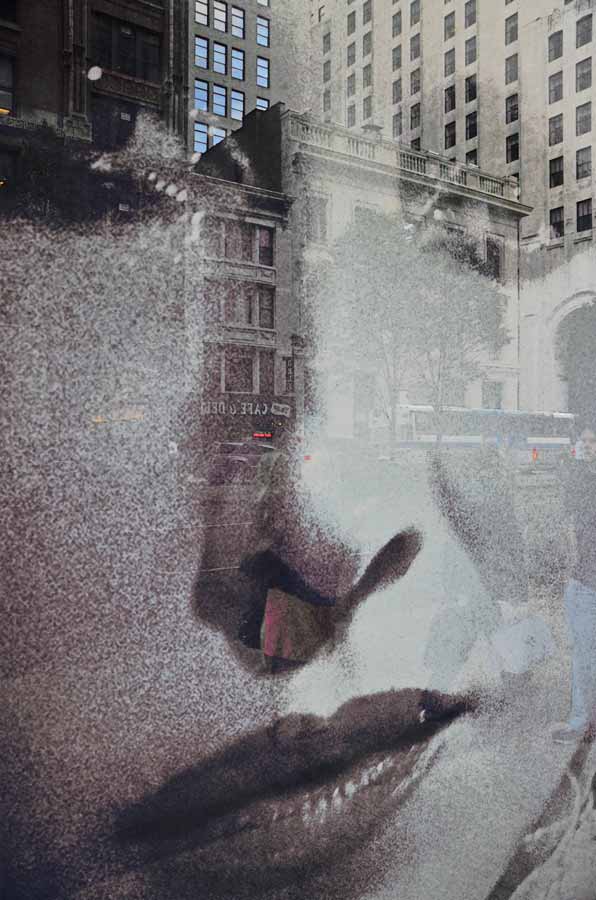 August 2014

A Midtown ramble

Mirrored glass, once a novelty is becoming a hallmark of the city. Luckily there is still plenty that is worthy of reflection. While its familiarity has bred monotony with me, it still sometimes holds the power to be monumental and stir up the promise of modernity. I never find a reason to play around with double exposures. Living one's life amidst glass and steel provides nearly the same effect.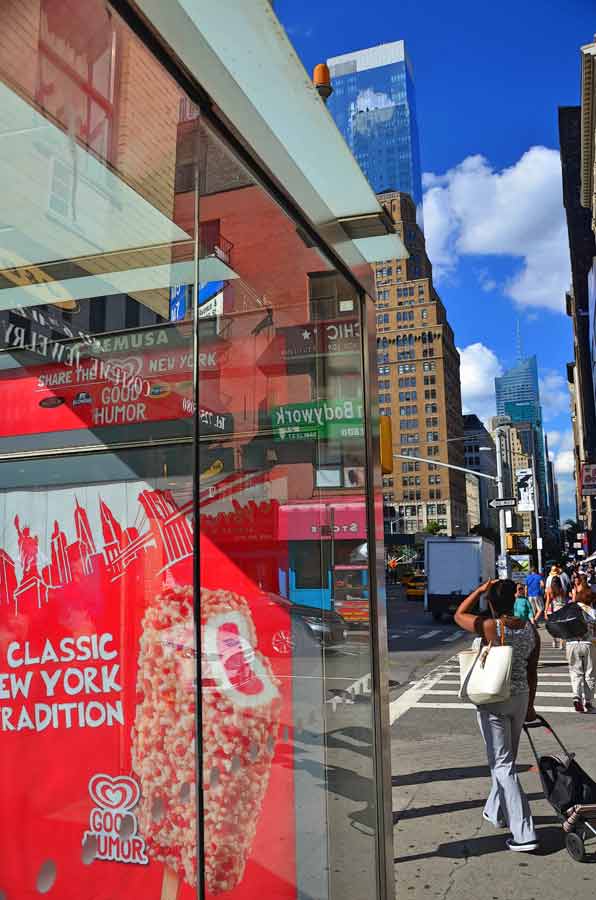 July 2014

A walk between Soho and Times Square

I don't know how many times I've walked up the Midtown Avenues; I am always surprised to find a new composition that pleases me.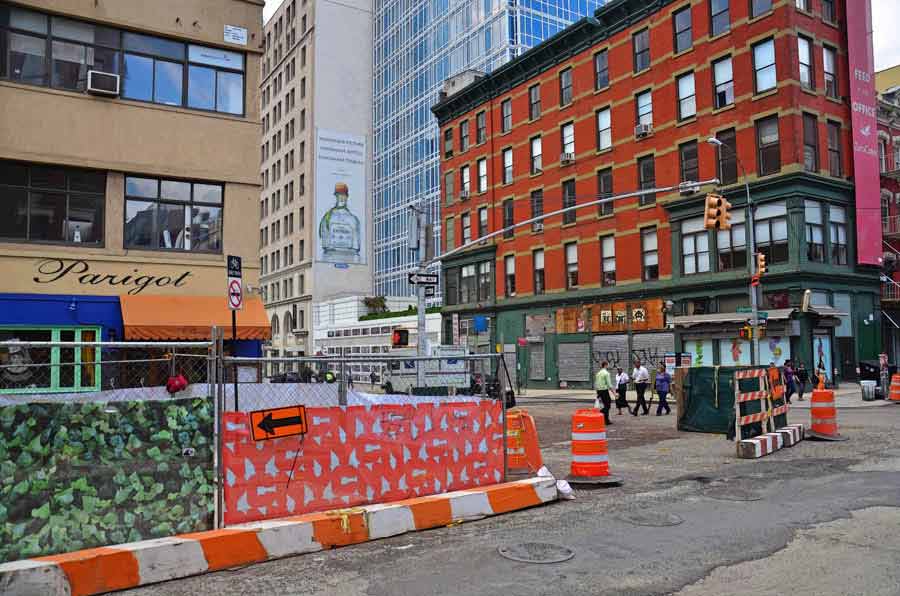 July 2014

A ramble from Midtown to Tribecca

There is so much construction everywhere that attempts are being made to camouflage it. Then again, perhaps it is only an effort to beautify it? Success is absent no matter which scenarios I chose, but for my purposes you can never add too much texture to the street.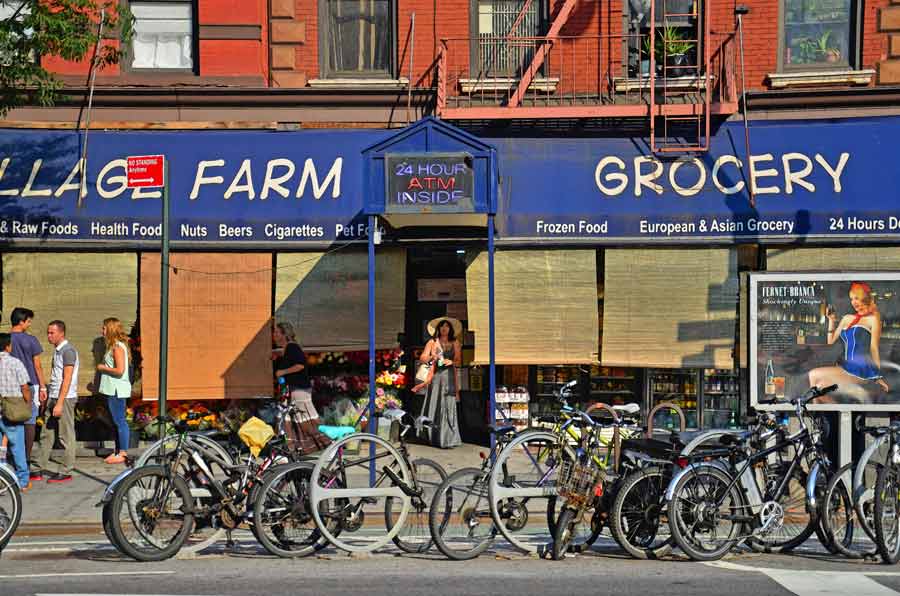 July 2014

A ramble through the Lower East Side

The more New York grows generic, the more I seem to become fascinated with every encounter with an old store or shop. I know I'm far from the first to discover these gems with a camera, some of these have places been exalted on film before I was even born. So why now, why does their gravity pull my lens their way? In the back of my mind I am capturing a sign of my times; a lofty goal if I really have the eye for it. This explanation is just too easy. I may have no real answer to give but at least I know when I'm lying to myself.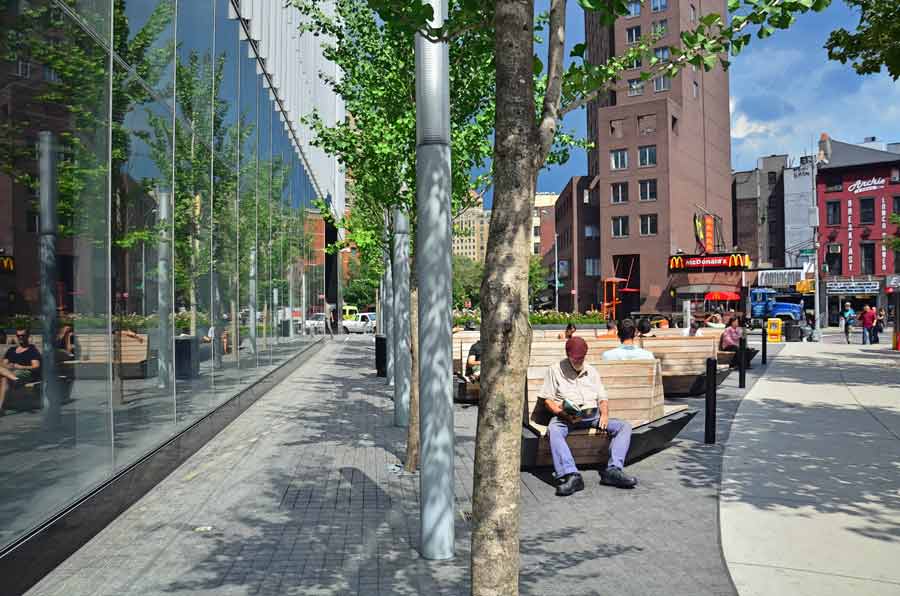 July 2014

A walk from Union Square to the Battery

It seems as if I've walked down some streets a thousand times, perhaps because I have. It's easy to get used to a place this way, to take it for granted. New York however is not a place were complacency sits well. I change my itinerary for a short while and when I return all is different. Suddenly there is a new high-rise, a new park. I can't even remember what it replaced.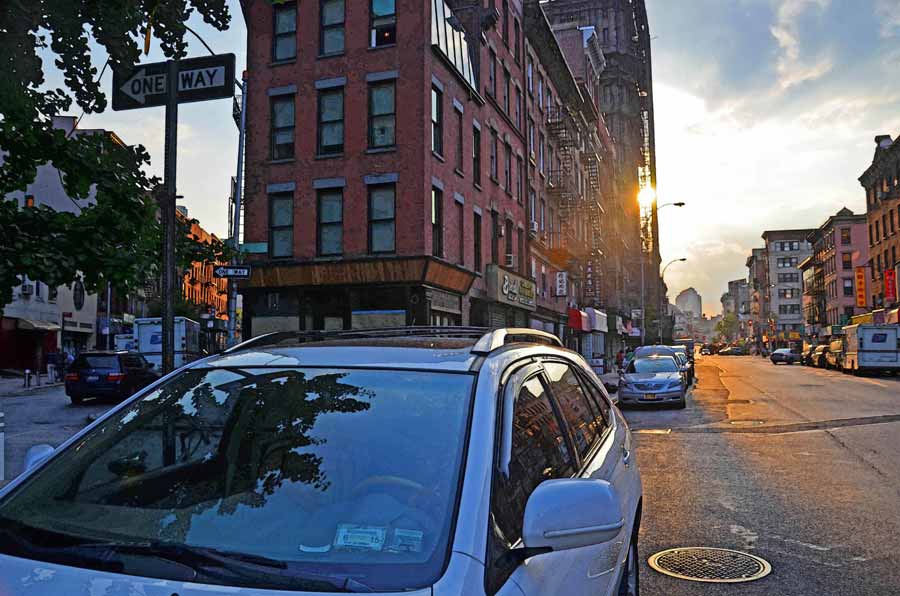 July 2014

A walk from Union Square to Tribeca

I've forgotten it is Manhattanhenge; I've positioned myself off the grid. It does not matter as the light remains playful. The late setting sun turns street by street into a blinding light filled chasm. It is a rare day that I have nothing to complain of.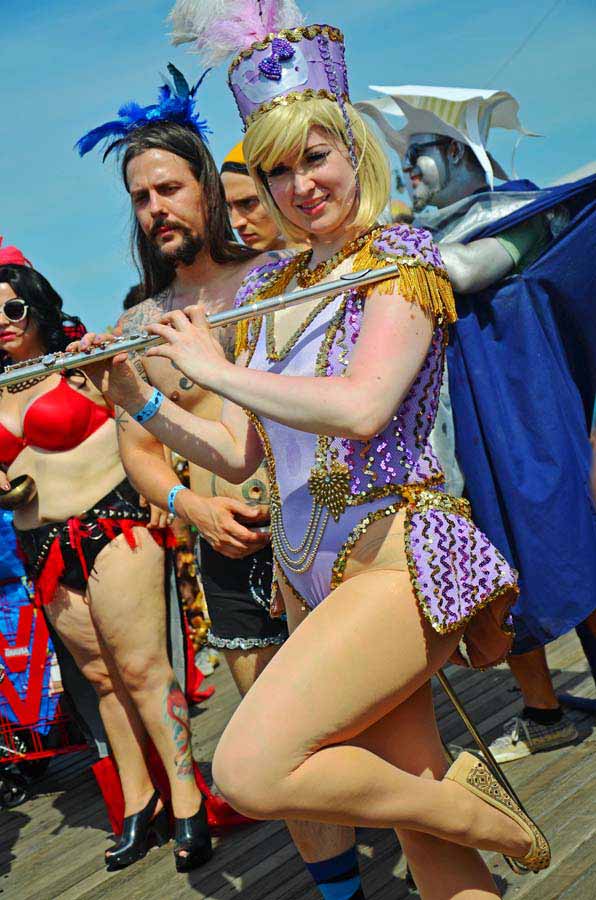 June 2014

A Coney Island ramble

Shall I give my critique of the Mermaid Parade or perhaps the weather. I'd rather not. It is the first day of summer and I just want to take it in with all the wonder and joy it presents.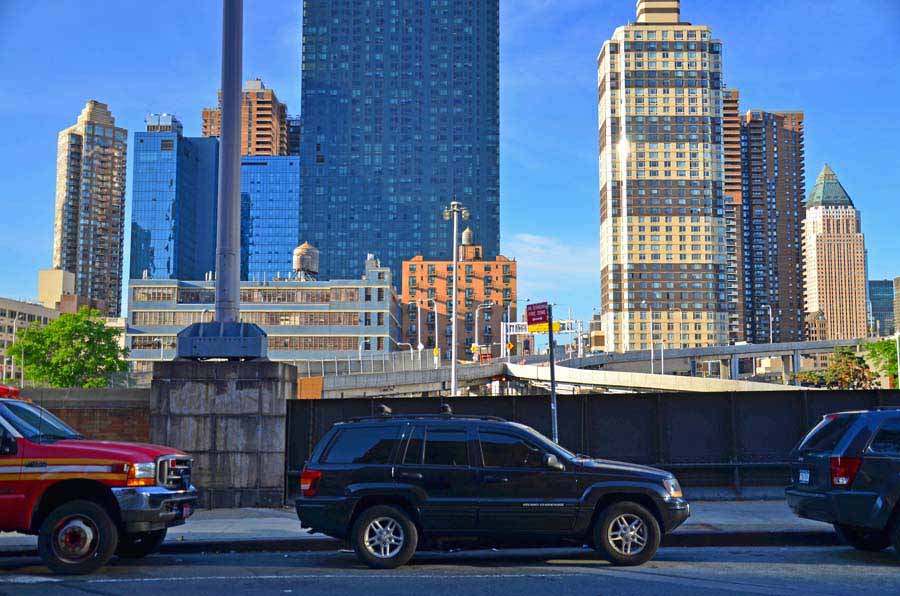 June 2014

A walk from Chelsea to Times Square

The day is fine and there are more tourists to be found on the Highline than in Times Square. Today I am more interested in the nooks and crannies in between the two though they have become much harder to find. The mighty skyline that always stood to the east has now invaded the west With it has come the coldness of polished steel and glass. I don't always mind, it makes a good shot, but I fear my last day here will be spent in the shadows.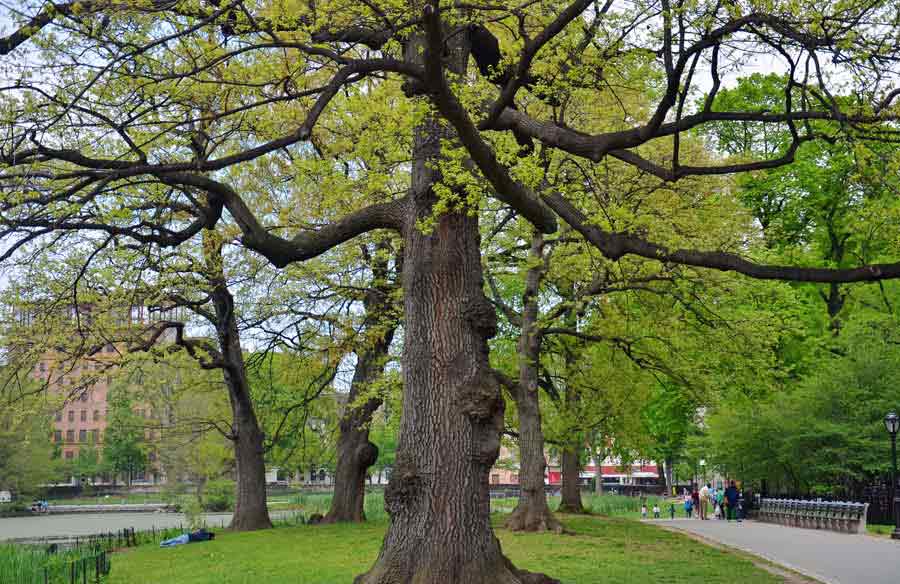 May 2014

A walk from the Upper East Side to Harlem

There was not a cloud in the sky when the day started, and before I even realized it all had turned an even grey. It has been wet lately. For some this means carrying umbrellas and stepping around puddles. Others worry that flooded highways might delay their commute or that water may seep into their basement. I guess it is all relative. As I step into the park all rain means is the lushness of spring.

---
Copyright 2015 Alan Petrulis All Rights Reserved