NEW YORK RAMBLES (page 40)
page 1 2 3 4 5 6 7 8 9 10 11 12 13 14 15 16 17 18 19 20 21 22 23 24 25 26 27 28 29 30 31 32 33 34 35 36 37 38 39 41 42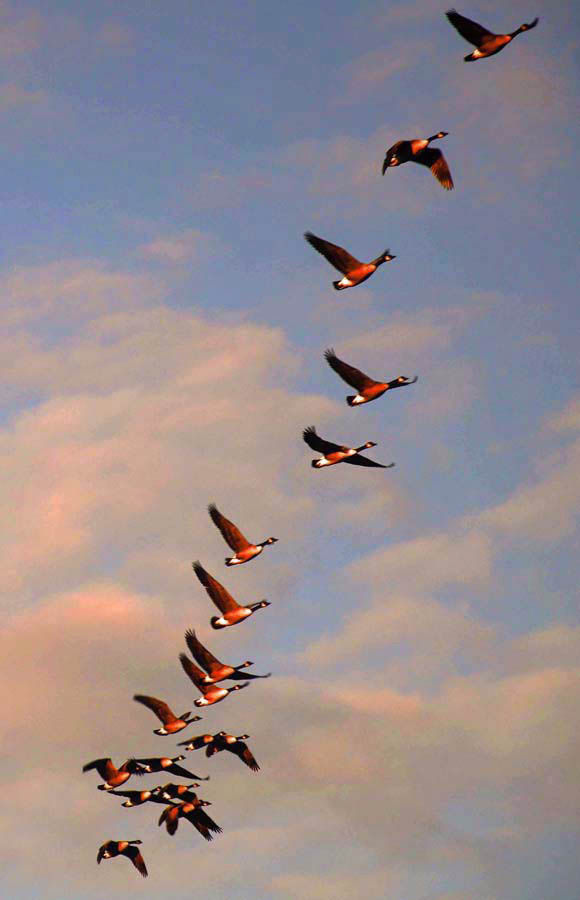 January 2018

A ramble in Kissena Hollow

What is it that makes a landscape? Is the earth inseparable from the light and sounds that hover over it? The warmth of the day seemingly disappeared when the sun slipped behind the tree line, but it was only waiting in ambush. As geese took to flight, they rose like a swirling column of dull smoke until their feathery cloaks suddenly burst into red.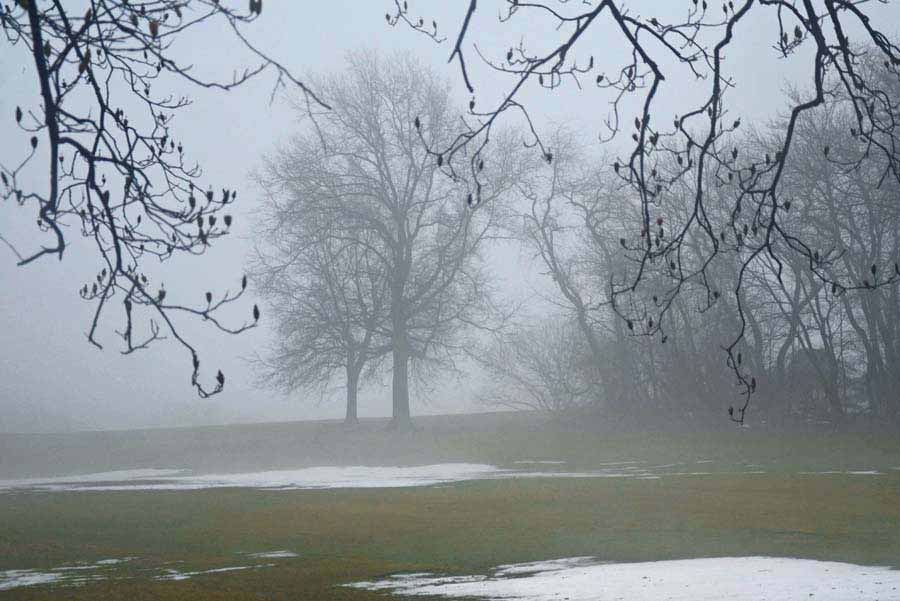 January 2018

A walk in Kissena Hollow

The snow may be melting but the ground is still frozen. Nothing is seeping into the earth. Slush and puddles may dominate the ground, but it is the leftover drifts that rule the day. Whenever these white islands meet with the warm blowing wind, they erupt into clouds of fog. If my feet were not so cold, I would think I was wandering through a field of steaming springs.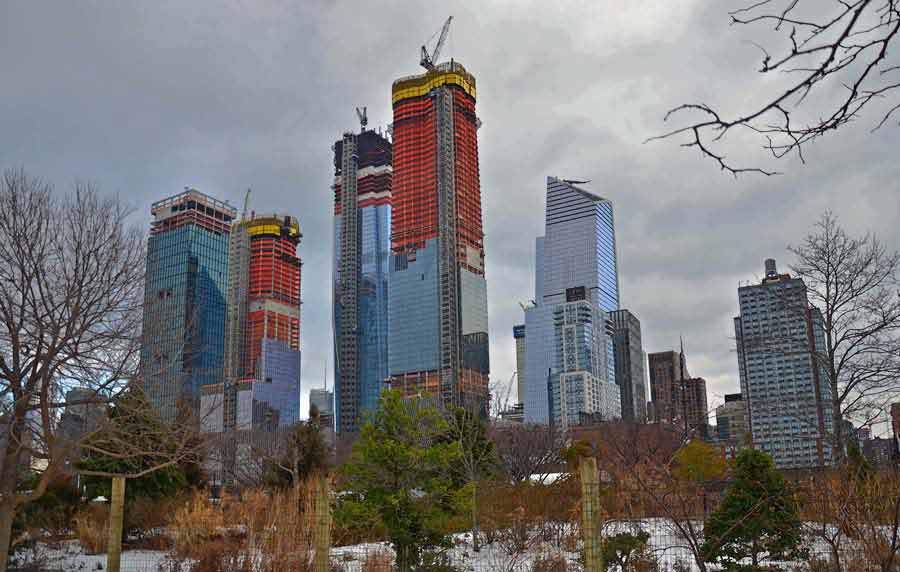 January 2018

A walk from Union Square to Hudson Yards

With a growing plethora of mirrored glass buildings, architects have been adding decorative patterns to their surface and strange geometries to their form in an effort to create something more unique. It's of no use. While I love the distortions found in their glass, it is their construction that really intrigues me. When done, there is no amount of magic that can prevent them from all looking alike. Buildings, like people, are becoming interchangeable.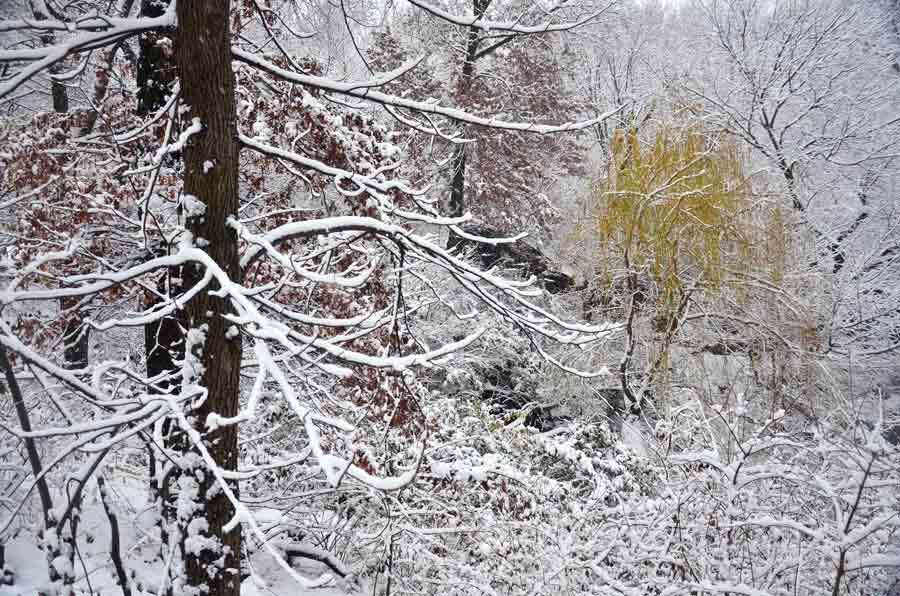 December 2017

A walk from Central Park to Chelsea

While I love the snow, I hate walking while it's snowing. Keeping the flakes out of my eyes is bad enough, and keeping them off my camera's lens is nearly impossible. Half the time I can't tell if my lens is fogged or if my vision is just blurry from blowing snow. There is no logical reason to be out in this weather, yet I can't resist. The snow is wet, which means it's sticky and a wonderland awaits me. Such fleeting moments are not to be missed. I am not alone in these feelings. To see Central Park so full of people, one would think it is a warm summer's day. Is anyone left to hibernate indoors? Despite the crowds, steps are muffled, carriage wheels spin in silence; the snow quiets all. I escape here into winter's solitude.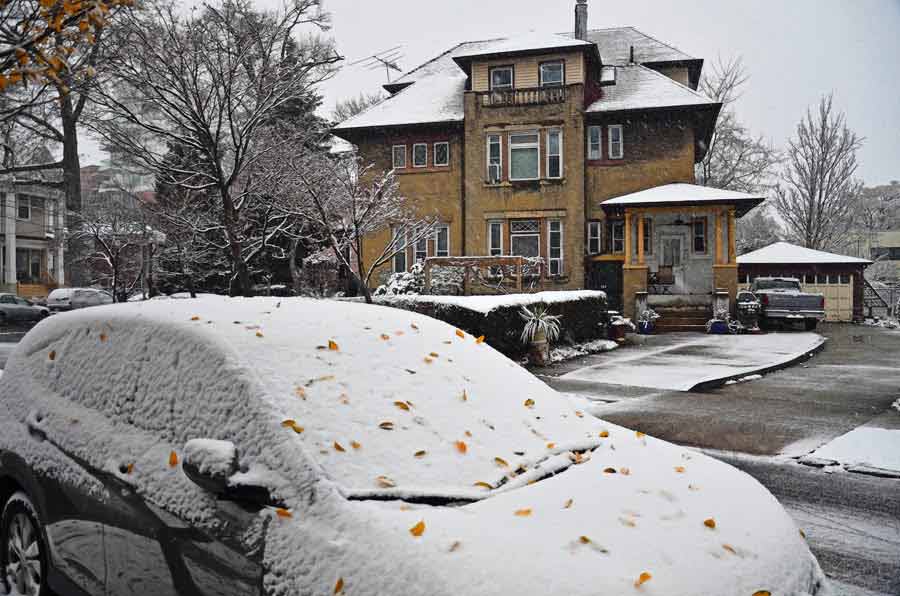 December 2017

A walk across Flushing

Autumn leaves fall on a dusting of snow. What type of December is this? The mismatch may be disconcerting, but there is no denying the the subtitles of color are wonderful.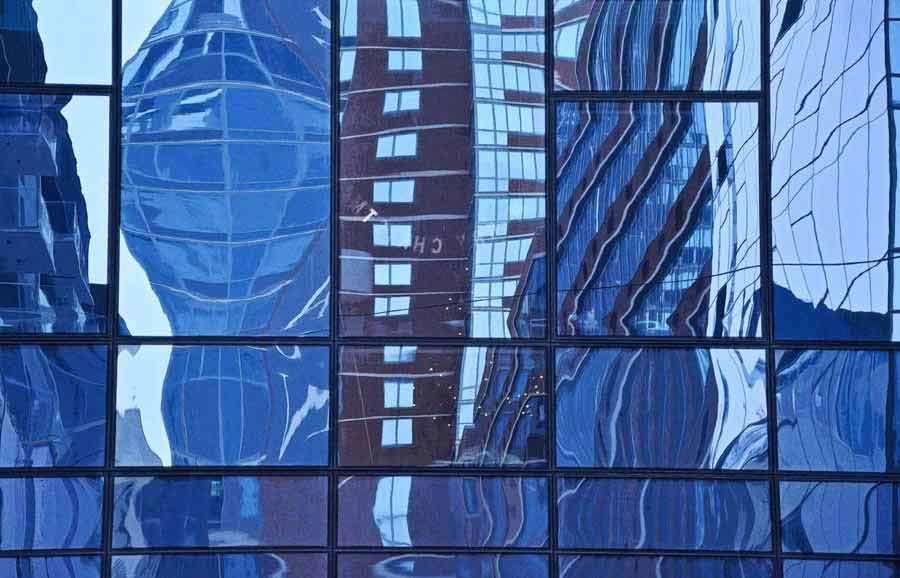 December 2017

A walk in Chelsea

It has been said that you have a right to your own opinion but not your own facts. This has become the argument dujour, but I find myself wary of it. What exactly are the facts? The reflections in the glass and steel facade in front of me register on my camera's sensors just as well as the seemingly solid mortar and brick they mirror. They are clearly not the same, but do not these distortions of light have their own reality. If the world is truly ever changing, are not the facts we seek ultimately relative? Perhaps we are approaching this argument all wrong. It may be better to just understand the subtleties between lies, damned lies, and statistics.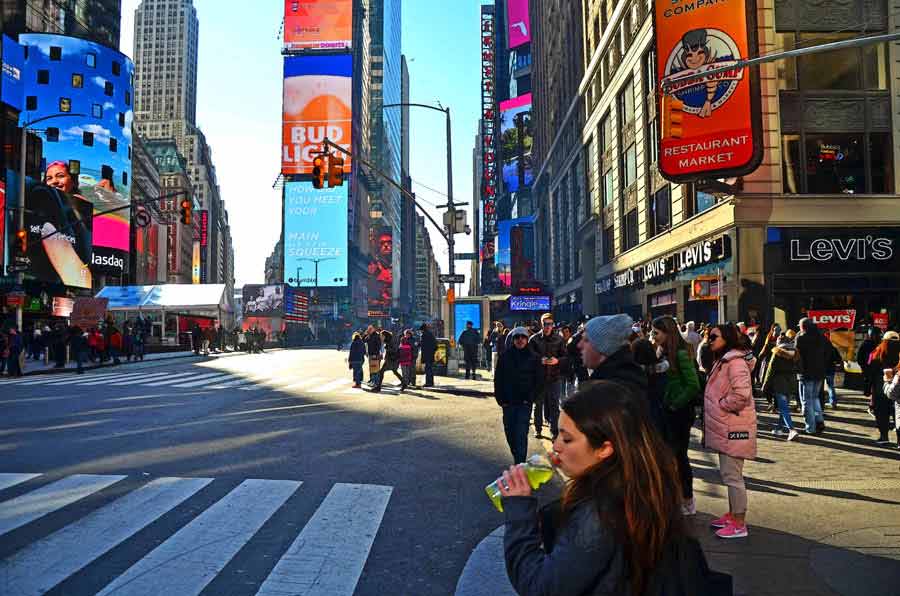 November 2017

A Midtown ramble

The light was so sharp and clean that it almost seemed as if something was wrong. Where has the harsh autumn light gone? There were no reminders of shortening days, shortening life. Time is standing still, and everywhere I look there only seems to be perfection. It is the same where ever I look, block after block and around every corner I turn. All is suspended in an unending moment of promise.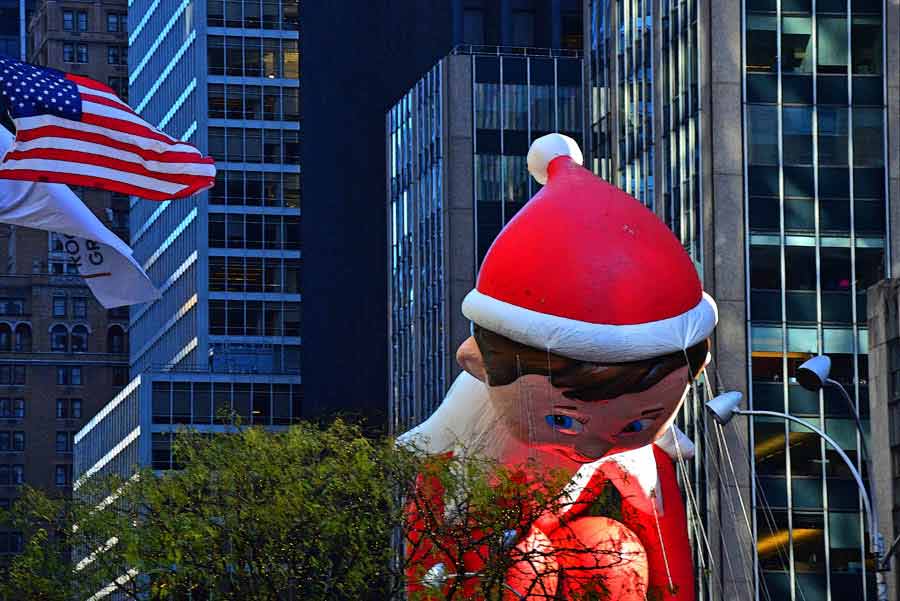 November 2017

A walk from Midtown to Hudson Yards

In a season that has become totally immersed in bargain hunting, there seems no room for the magic that once filled me as a child. It is not just a matter of growing up; for every once in awhile, hidden in some deep dark cranny of the city's streets I find smoothing that stirs my heart.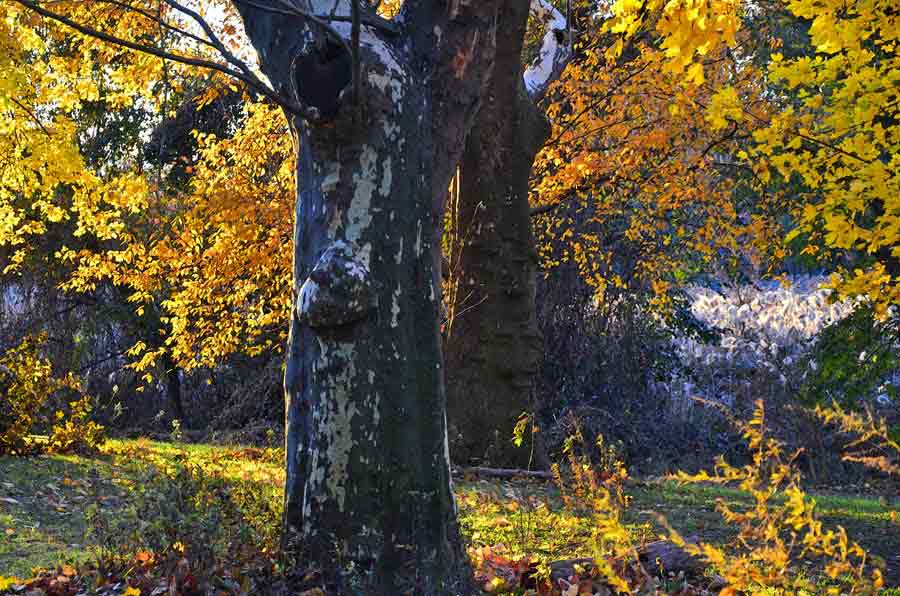 November 2017

A walk in Kissena Hollow

Where has autumn gone? Did it ever arrive? Trees are normally bare by now, at least most of them, but it seems that many leaves are refusing to say goodby. There is an unbelievable range of color to be found between naked branches and those stubbornly remaining green, yet I can't describe a single hue. Reds are mixed with rusts, yellow with green, giving all the general attribute of dull. These are indeed indecisive times. Eventually, even the most reluctant to go will be pushed out the door into inevitable sleep.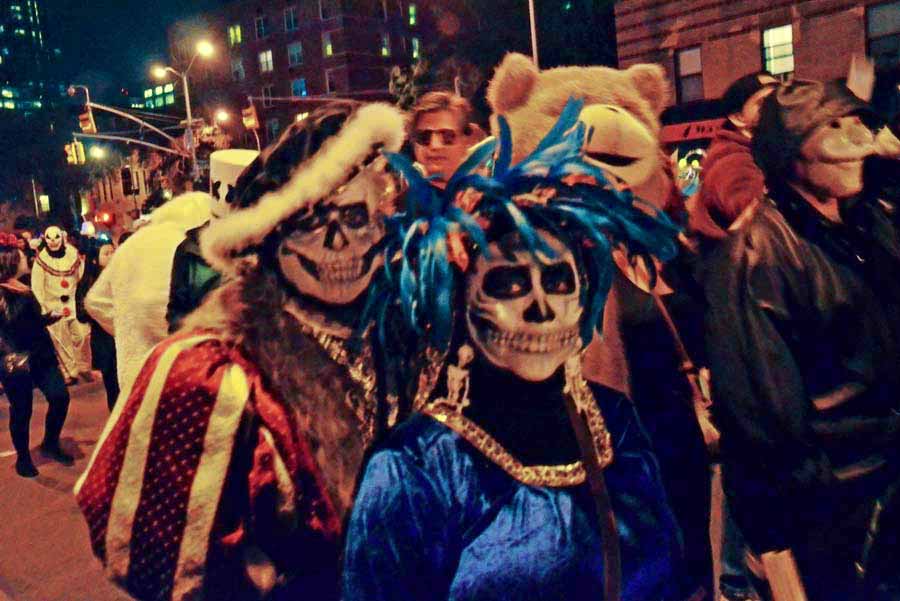 October 2017

A loop between Midtown and the Village

Death stared down people today, some for play and some for real. While it may be Halloween, isn't this is true of every day? It doesn't take a terrorist to kill people; storms, strife, starvation, they take their toll. The grief endured over the loss of loved ones is truly real, but society knows death only too well and devises ways to go on. As scores of masked revilers pass me on the streets, even the most ghoulish faces don't inspire death; they are a call to live life.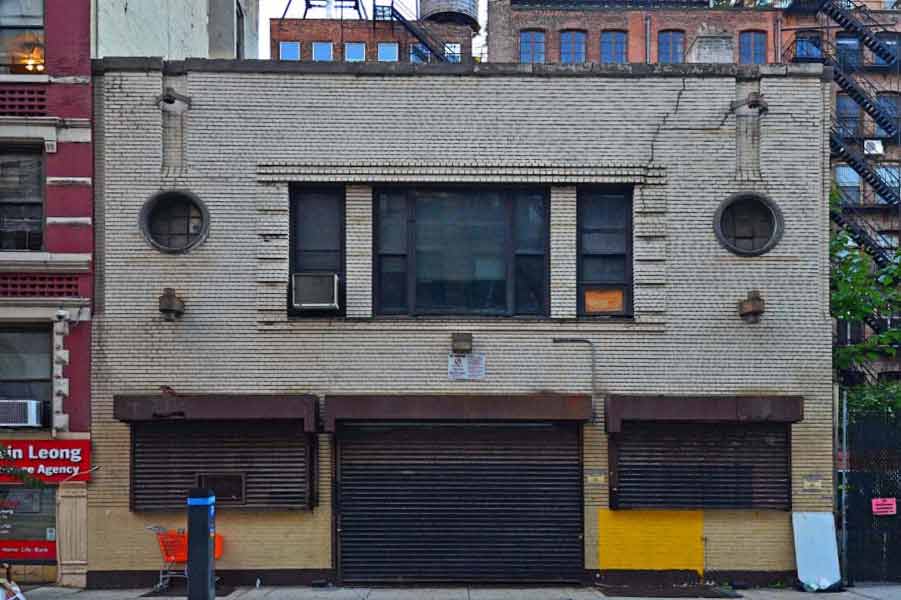 October 2017

A Midtown ramble

It is not unexpected for a city the size of New York to hold a vast array of building types and architectural styles. That said, there are structures that always surprise me. Sometimes these are great ornate buildings that have somehow escaped my discovery for years. More often they are not as much ordinary as nonintrusive. I must have walked past some of these for years until one day my eyes opened and something unique was revealed to me. The city is full of oddities; some sit on quiet streets and there are those who take pictures of them.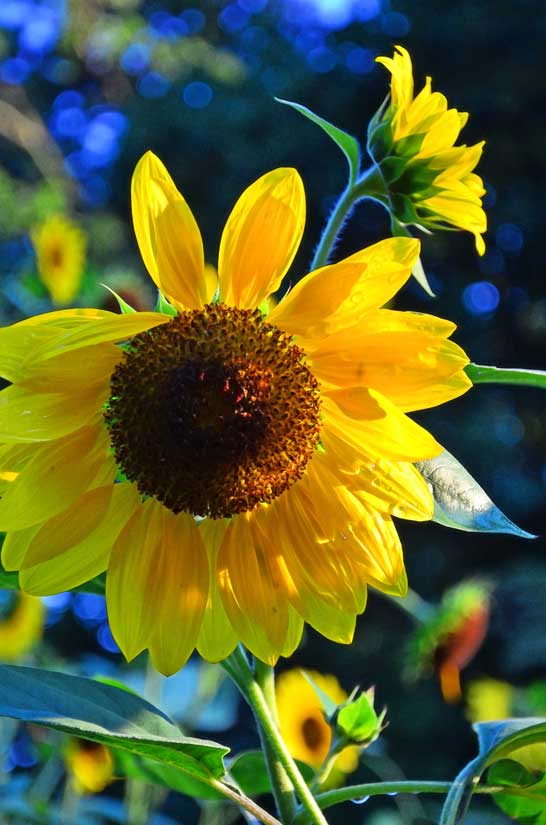 October 2017

A walk across Flushing

A light rain before dawn, early morning light raking through trees, and a flower all added up to a perfect moment. We can't be revolutionaries every waking moment; sometimes we must just see the little things in front of us to live our lives.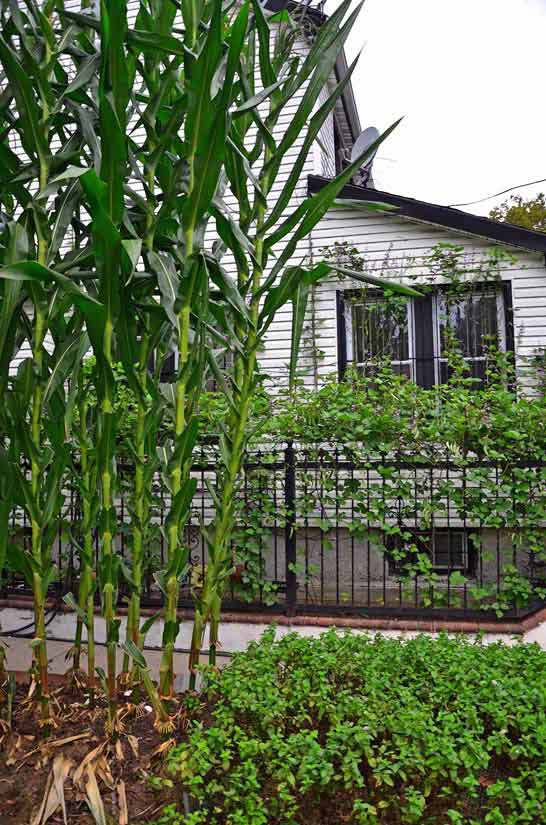 September 2017

A walk from Briarwood to Flushing

Some city folk have always grown vegetable gardens, but they seem to contain more adventurous crops with every passing year.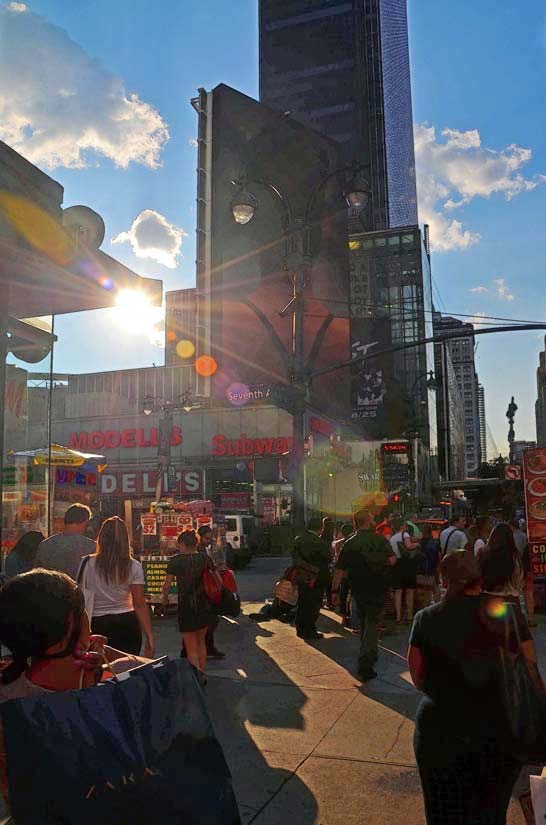 September 2017

A Midtown ramble

In the dark cannons of New York, it is often difficult to tell if the late day sun is dim or if there is just no escaping the shadows that surround. Today is not one of those days. There is a crispness to the air, and every peak of sunlight causes an explosion.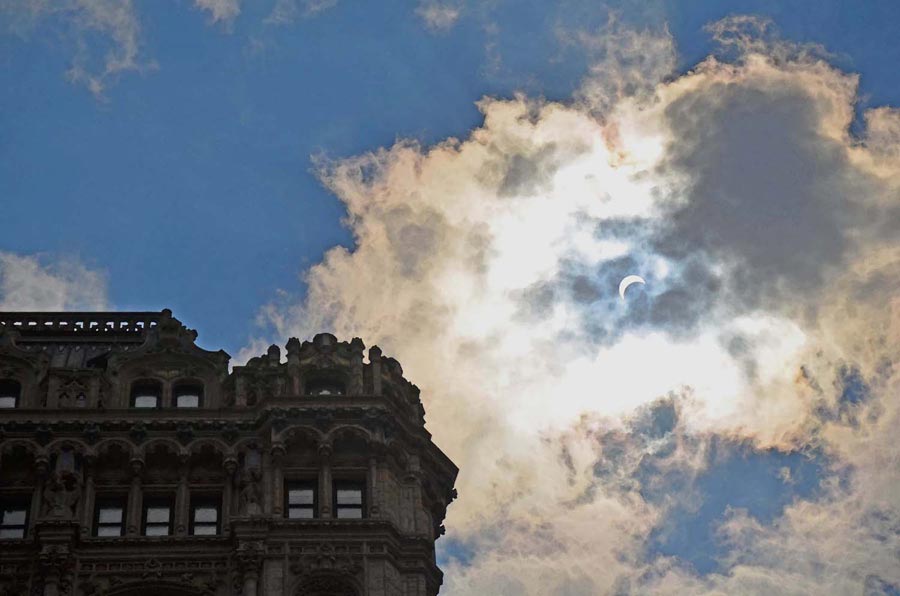 August 2017

A walk from the Battery to Hudson Yards

If I did not know an eclipse was taking place today, I probably wouldn't have even noticed. At its fullest, shadows were still being cast and the air only took on a slight smoky appearance. That did not seem to diminish anyone's excitement. There were a lot of people out on the streets, though many were uncertain as to what they would see. With scores of photographers holding better cameras than mine, I decided to compose using the skyline over capturing an isolated celestial event. With no experience shooting something so rare, it was hit and miss. Passing clouds did not blot out the sun as feared, but worked as an ideal filter.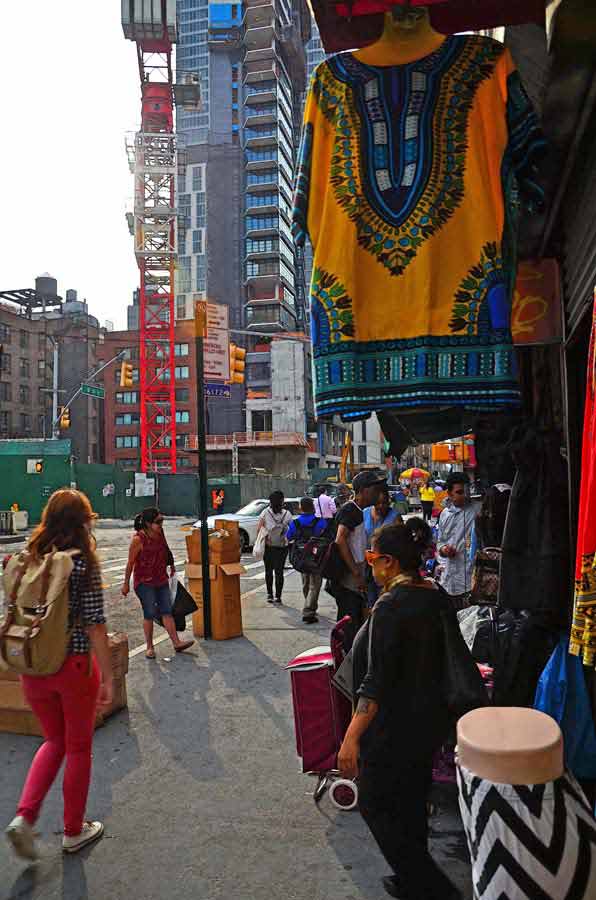 August 2017

A walk from Union Square to Hudson Yards

As the most modern glass and steel buildings rise into the sky, what lies below is still dominated by those activities that have always been found on the street. Modernism is just a construct, it is the street that mirrors what it is to be human.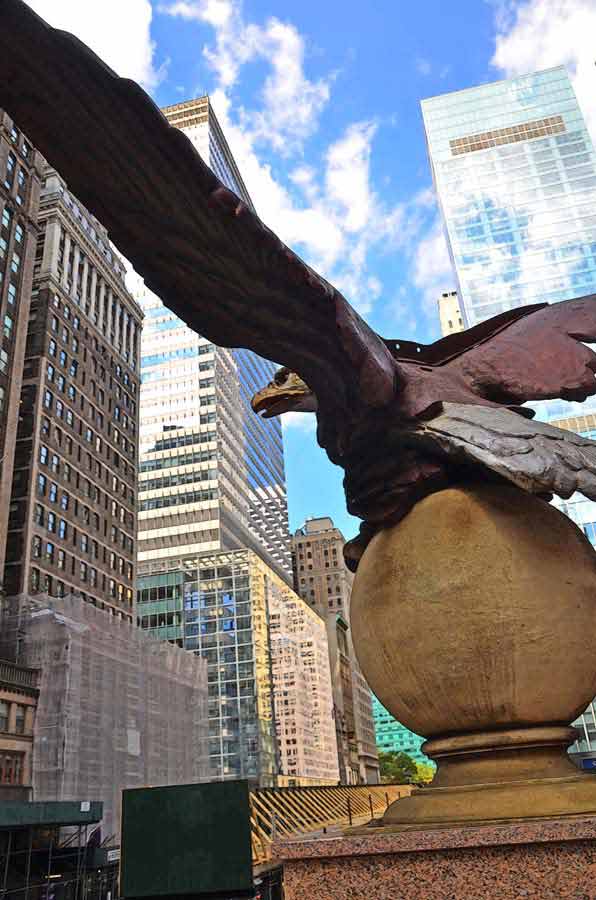 August 2017

A walk from Sunnyside to Hudson Yards

Park Avenue was closed for part of the day, only allowing pedestrian entry. This was a great opportunity to capture new perspectives from spots I could never access before. Perhaps the real discovery of the day was not some previously unseen landmark, but the comfort found in walking on an uncrowded street devoid of traffic. Nothing seems to work well in the city any more as we prepare ourselves to accommodate another million people. Today offered a clue; if the population dropped by a million instead, this would be a much better place to live.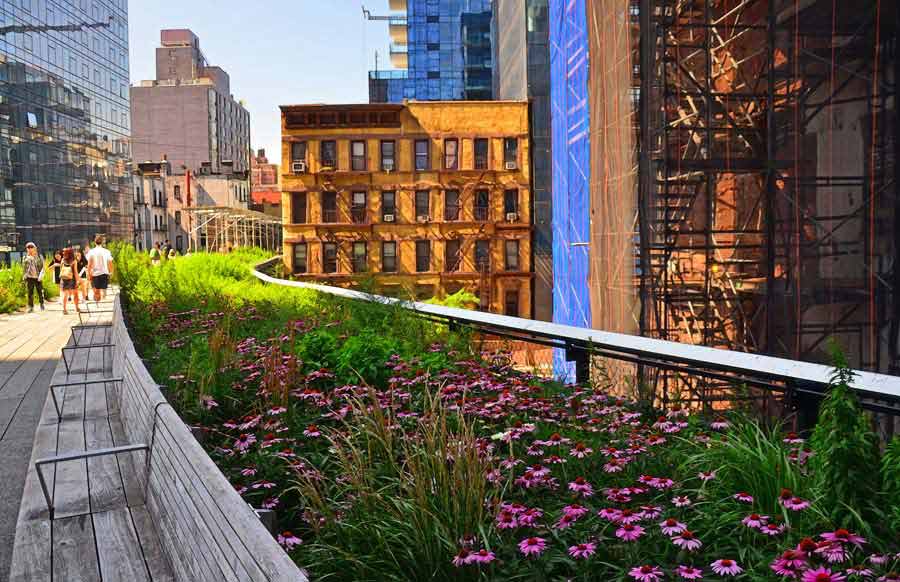 August 2017

A walk in Chelsea

These days, the Highline is less of a destination and more of an alternative to walking on the street. I don't begrudge the tourists, but in a way it should have a more practical use. It would be nice if it could be thought of as just the way New Yorker's live. Perhaps someday, when there is just no room left on the street, they will be abandoned to the traffic while pedestrians walk the new garden filled greenways built above them. I won't hold my breath.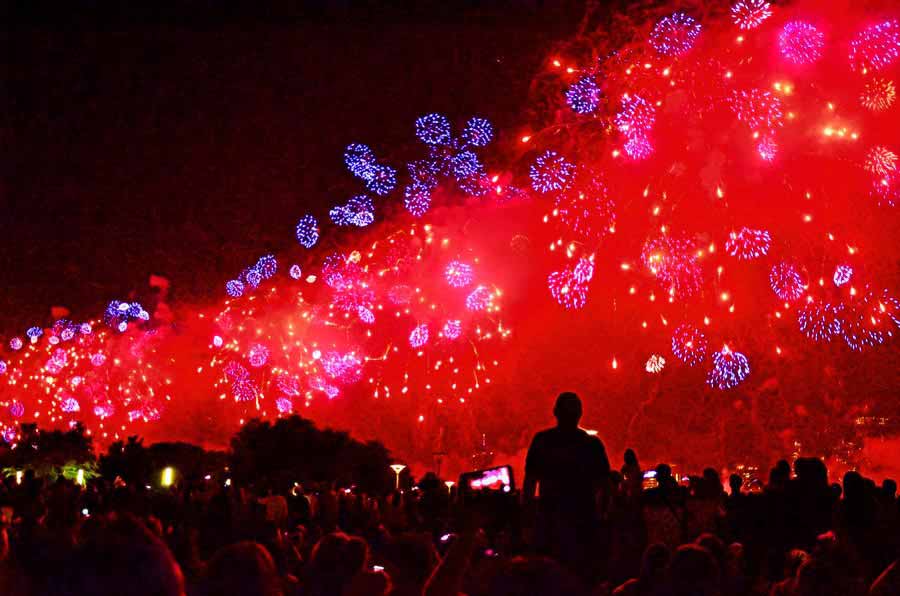 July 2017

A walk in Long Island City on Independence Day

The people of Queens gathered along the East River waterfront to watch Manhattan go up in flames. Will the apocalypse be this beautiful?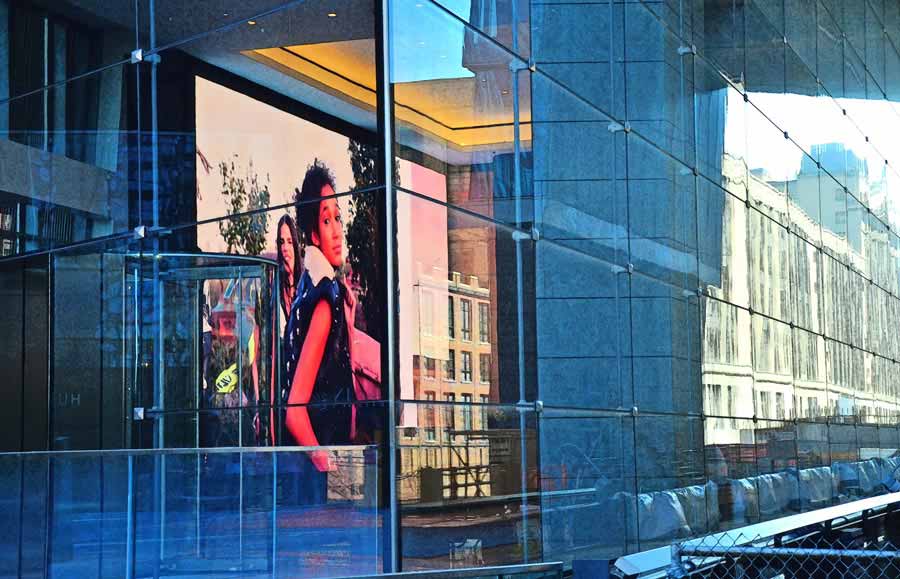 June 2017

A walk in Chelsea

Will the epidemic of glass and steel construction in the city provide us with an extra dimension to live in? How exciting.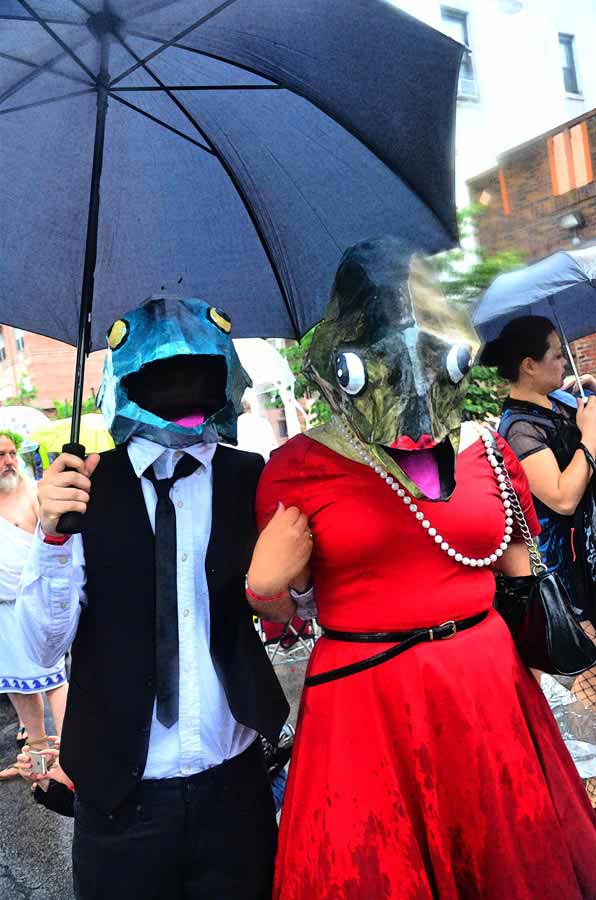 June 2017

A ramble about Coney Island

As rain came down in torrents, the streets soon pooled with water and creatures up from the sea. It is impossible to fathom the mysterious depths they rose from, but they did dress for the occasion.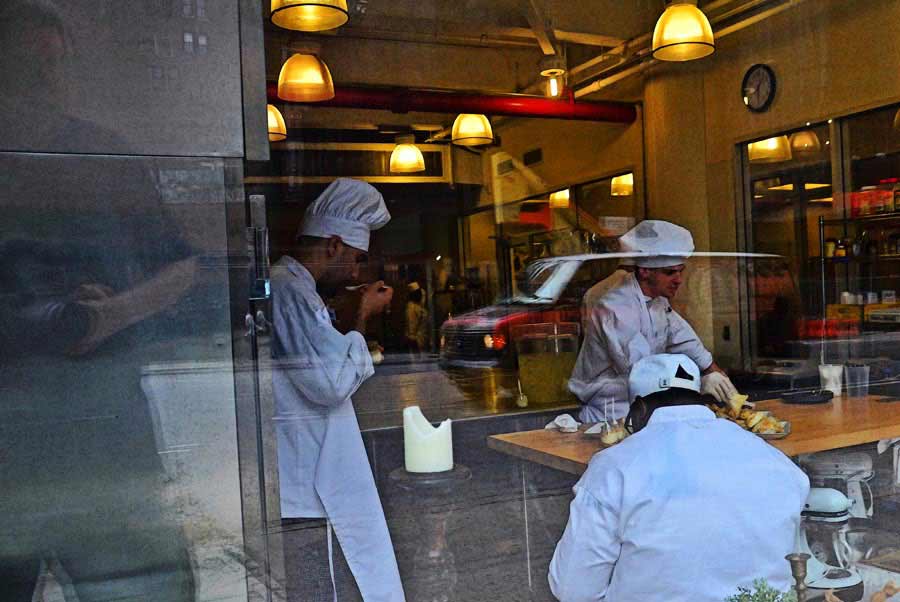 June 2017

A walk between Union Square and Hudson Yards

While composition is very important to my work, I rarely take the time to perfect a shot with absolute certainty. If my intuition says I got it down, I just move on without exhausting all possibilities of getting it down just right. I have no argument with those who strive for perfection, I've seen it serve others well. Its just that the act of walking is as much a part of the process for me as releasing my camera's shutter. I may freeze moments through my lens but I have to keep moving like life keeps on moving.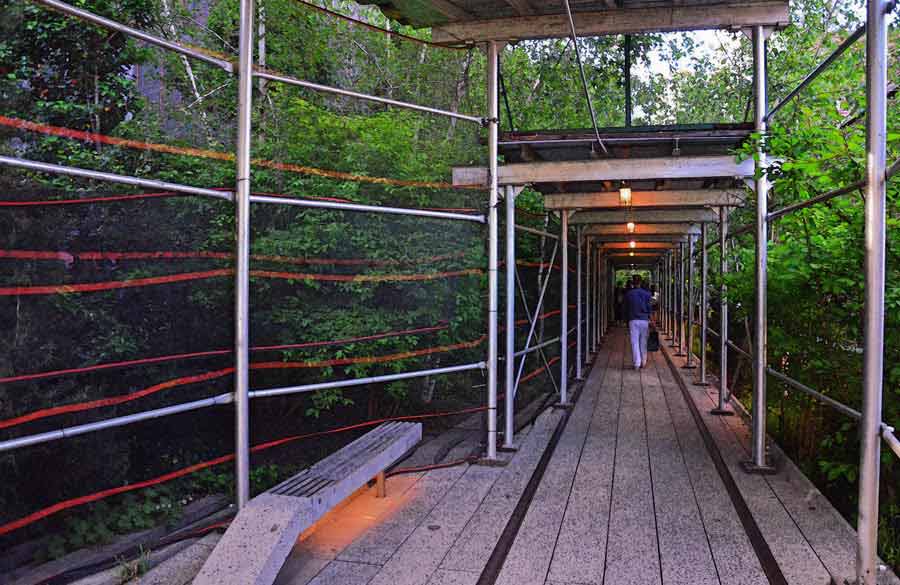 June 2017

A walk from the Village to Hudson Yards

All the construction work surrounding the High Line has forced scaffolding and netting to be set up intermittently along its length. It is a little like being at the zoo, only I don't know who is looking in and who is looking out.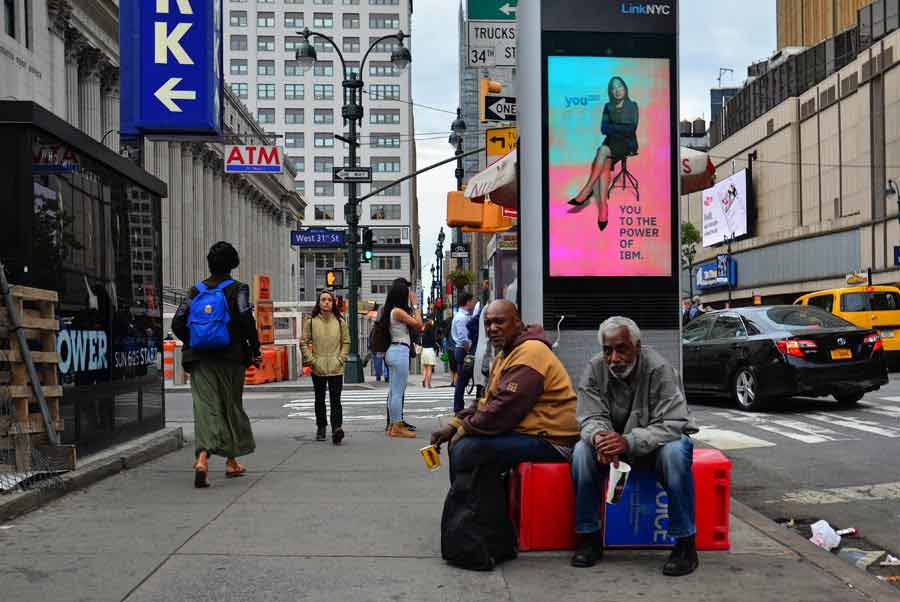 June 2017

A walk between Union Square and Hudson Yards

Every time I hear some commentator or CEO talk about the near future when we will all be connected by digital technology, I say to myself, what a farce. When they say all, they must only mean the people who matter to them. We have always dehumanized others when they don't conveniently fit into our utopian visions. A bright future may lie ahead, but only for those who can navigate the digital maze. I can walk the crowded streets of this city and ride the subway all day without speaking or being spoken to. We are more disconnected now than we have ever been.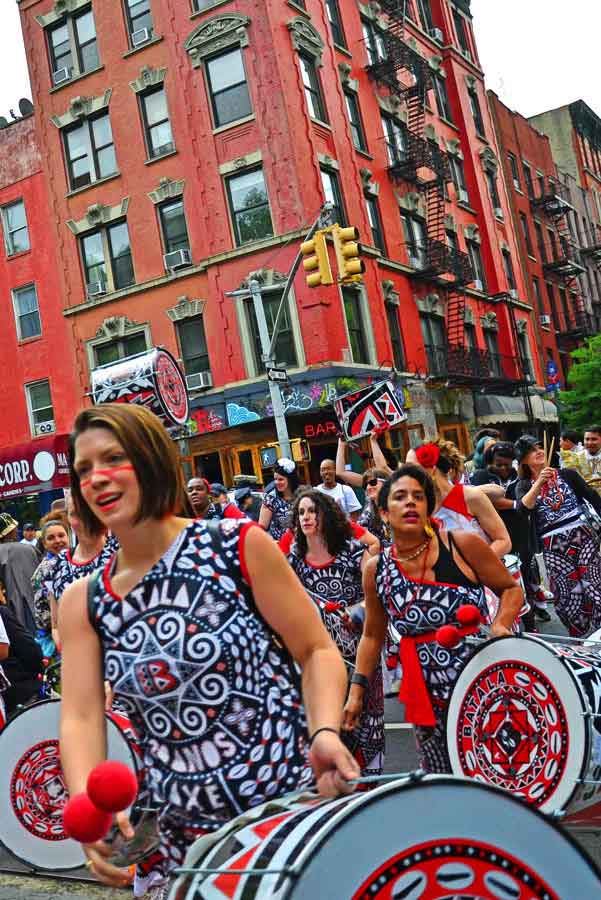 May 2017

A ramble on the Lower East Side

Is a city a just a collection of buildings or is it about the spirit of its inhabitants? Perhaps that is not an either or question I should ask? I've been down many lonely streets without an inhabitant in sight, where the colors, shapes, and light streaming between buildings creates a living presence all its own. Today it's about those who fill the streets, coming together to share an experience and create a larger vision.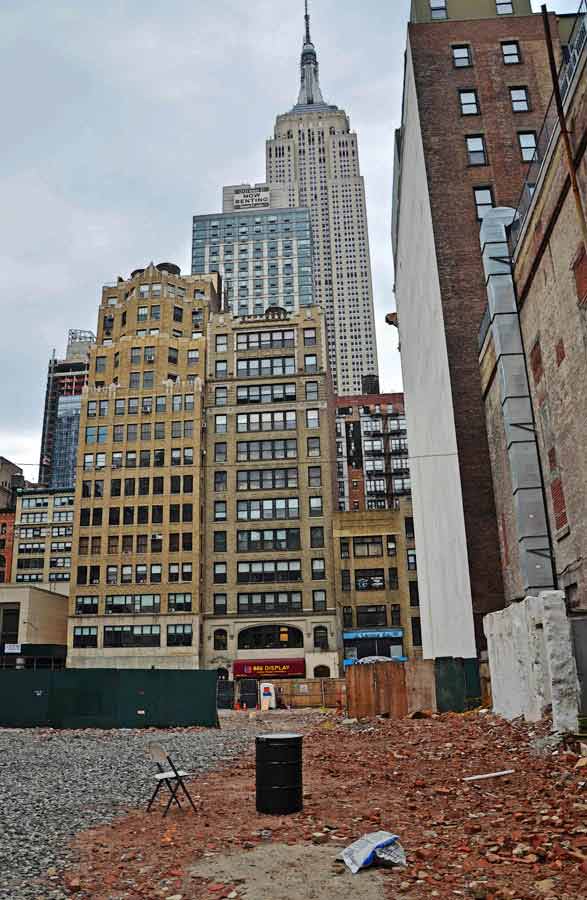 May 2017

A walk from Midtown to Soho

Buildings are rising all over the city, but that also means others are coming down to make room for them. Sometimes the new views were worth waiting for, sometimes I just come to appreciate the little extra space provided while it lasts. I wish I could keep up with it all for I donÕt know how many fleeting opportunities I missed in this swirl of change. While I've come to accept that I can't be everywhere at once and no longer fret over it, the desire for that ability lingers in my dreams.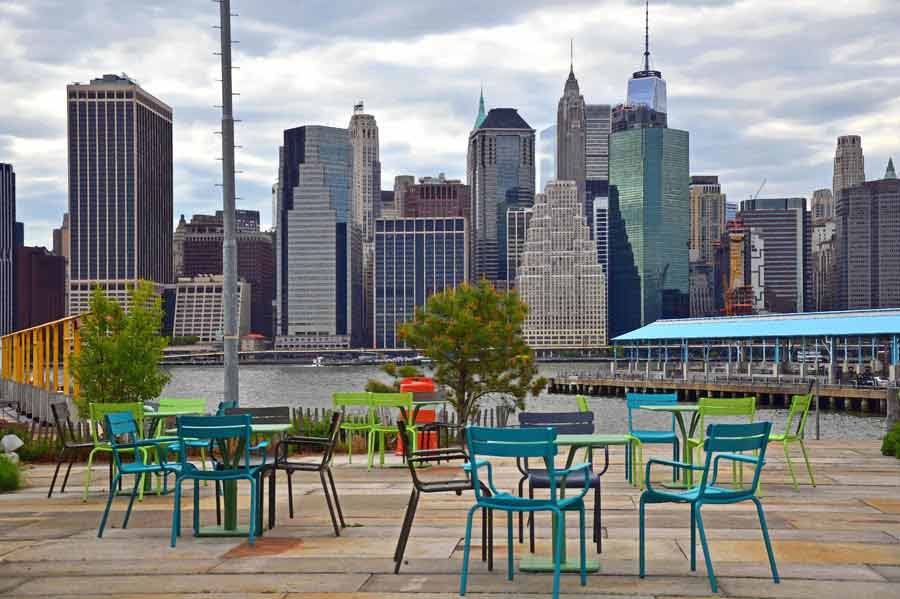 May 2017

A ramble about Brooklyn Heights and Vinegar Hill

I find all the changes on the Brooklyn waterfront both intriguing and disquieting. It's given me a chance to explore the old anew, and yet this is a place that was once so very familiar, one that I no longer recognize or feel a connection to. It is if my past were nothing but a dream, and the present is only a place set up for me to take my photo and move on. The new vistas are spectacular, but I'm afraid to scratch its shiny surface in fear I will find nothing underneath. There is a sign in the new park that warns visitors not to climb upon the rocks, the type I would have been all over as a child. Perhaps they too fear more than personal injury?
May 2017

A walk between Jamaica Hills and Woodhaven

Setting up a play village was always easy as a child for there were never any real concerns where to place things beyond my immediate desires. Now, roaming the streets with my camera I don't look for pretty, but sometimes I find a cleanliness to things that evokes some sense of order, an artificiality like the toys I once carefully arrange on my bedroom floor. I wonder if my attraction to such scenes is nothing more than a hidden desire to live in the less gritty world that I once did.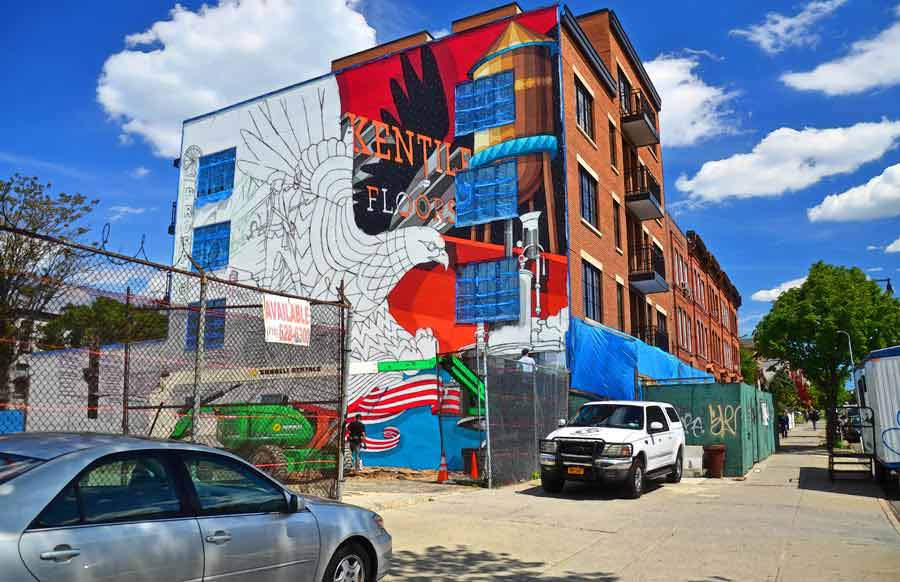 May 2017

A walk between Park Slope and City Hall

The street is rather ordinary; brownstones, a few older houses, a body repair shop or two and a corner deli. A mural is going up in a vacant lot that is either the burial place of Revolutionary War soldiers who died fighting in the once nearby swamps of the Gowanus or the site of a future condos? New Yorker's love paying tribute to their history but there are also those whose worse nightmare is to find that the land they own has historical relevance. Land it seems is always fought over.
May 2017

A walk from Union Square to Hudson Yards

When every building in New York abandons the grid to conform to current fads in design, will everyone on the street be constantly dizzy?

---
Copyright 2017 Alan Petrulis All Rights Reserved