NEW YORK RAMBLES (page 40)
page 1 2 3 4 5 6 7 8 9 10 11 12 13 14 15 16 17 18 19 20 21 22 23 24 25 26 27 28 29 30 31 32 33 34 35 36 37 38 39 41 42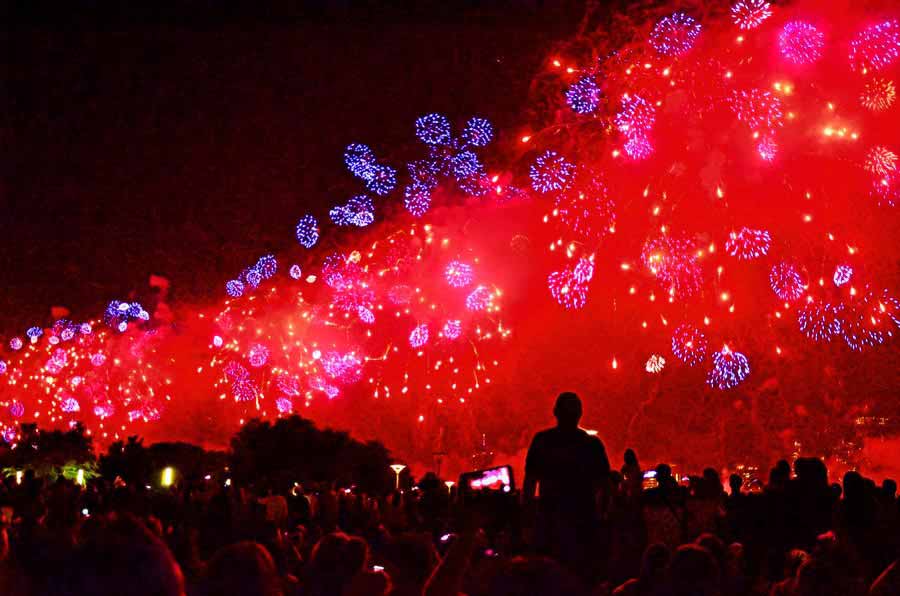 July 2017

A walk in Long Island City on Independence Day

The people of Queens gathered along the East River waterfront to watch Manhattan go up in flames. Will the apocalypse be this beautiful?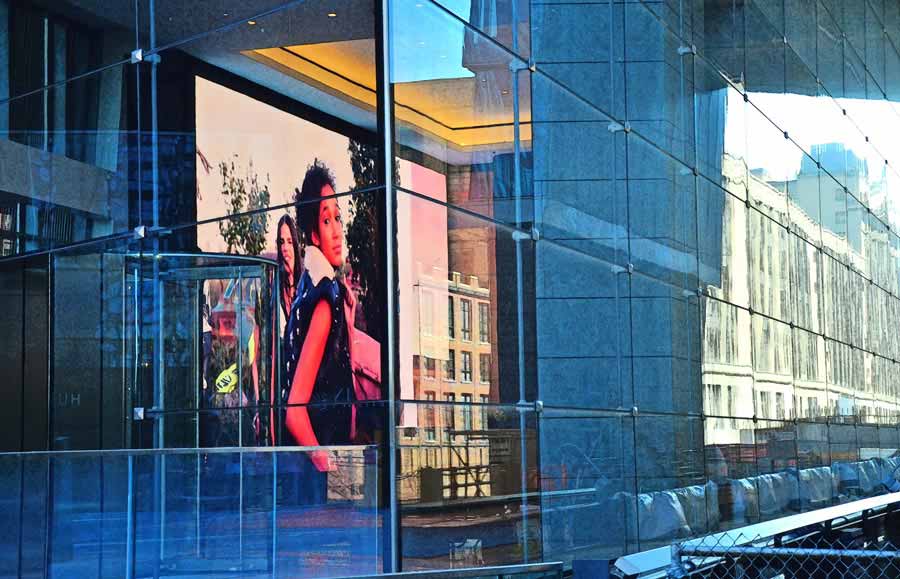 June 2017

A walk in Chelsea

Will the epidemic of glass and steel construction in the city provide us with an extra dimension to live in? How exciting.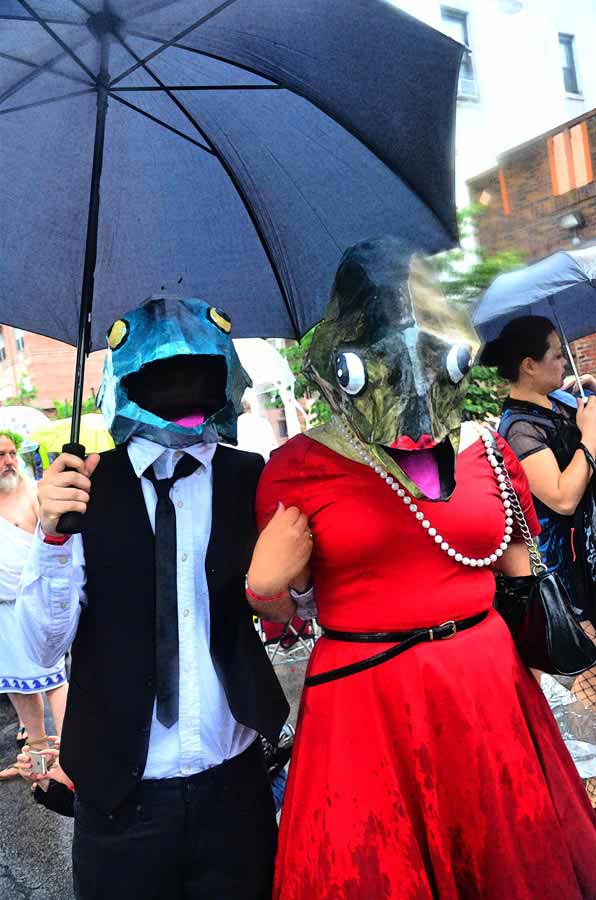 June 2017

A ramble about Coney Island

As rain came down in torrents, the streets soon pooled with water and creatures up from the sea. It is impossible to fathom the mysterious depths they rose from, but they did dress for the occasion.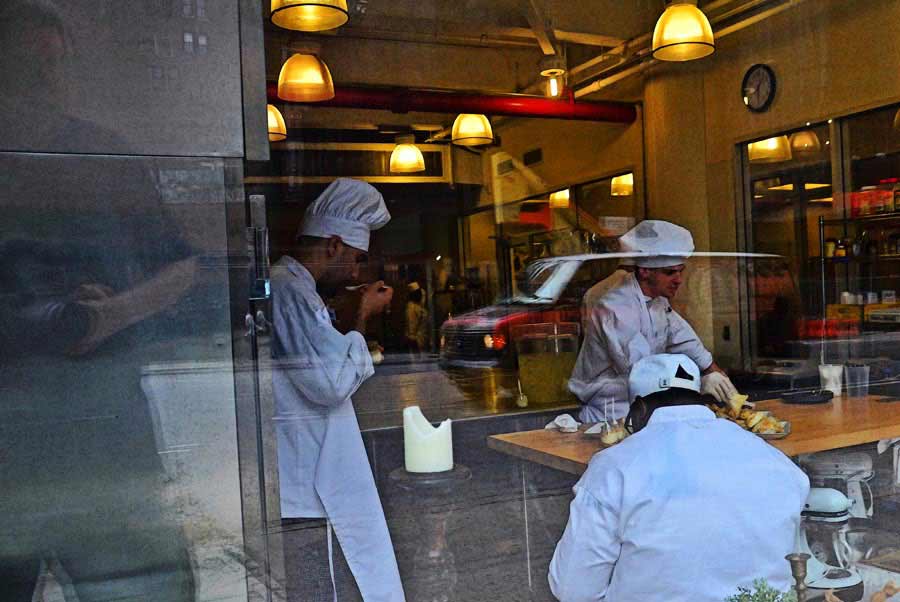 June 2017

A walk between Union Square and Hudson Yards

While composition is very important to my work, I rarely take the time to perfect a shot with absolute certainty. If my intuition says I got it down, I just move on without exhausting all possibilities of getting it down just right. I have no argument with those who strive for perfection, I've seen it serve others well. Its just that the act of walking is as much a part of the process for me as releasing my camera's shutter. I may freeze moments through my lens but I have to keep moving like life keeps on moving.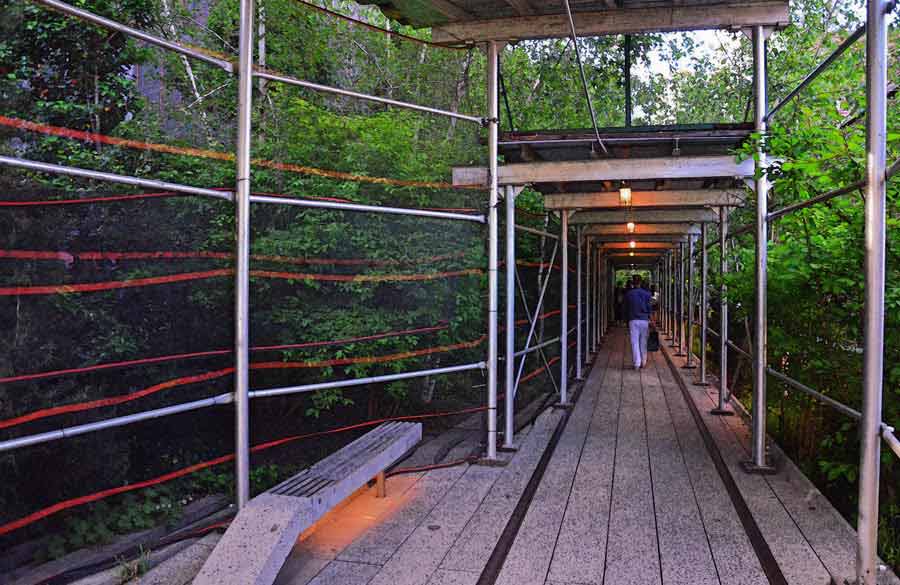 June 2017

A walk from the Village to Hudson Yards

All the construction work surrounding the High Line has forced scaffolding and netting to be set up intermittently along its length. It is a little like being at the zoo, only I don't know who is looking in and who is looking out.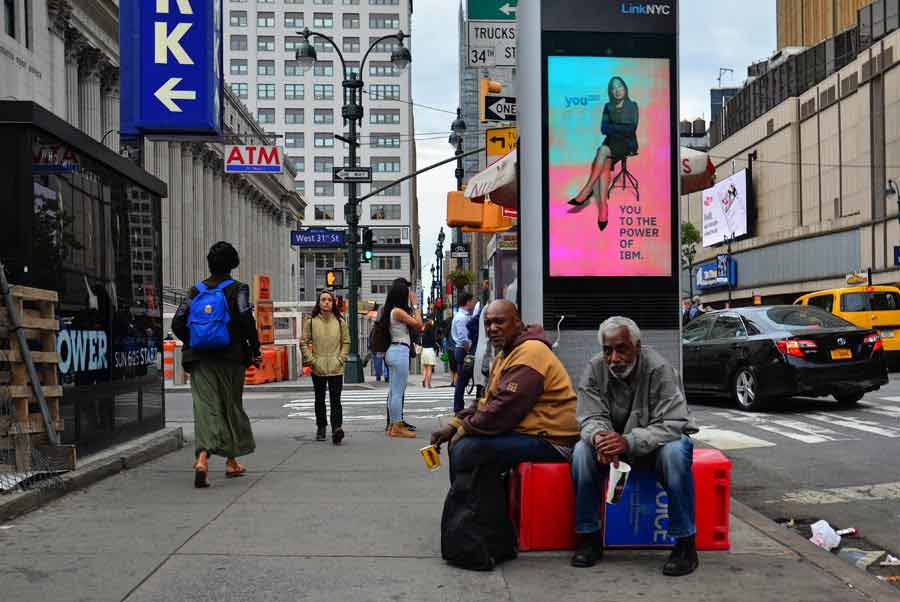 June 2017

A walk between Union Square and Hudson Yards

Every time I hear some commentator or CEO talk about the near future when we will all be connected by digital technology, I say to myself, what a farce. When they say all, they must only mean the people who matter to them. We have always dehumanized others when they don't conveniently fit into our utopian visions. A bright future may lie ahead, but only for those who can navigate the digital maze. I can walk the crowded streets of this city and ride the subway all day without speaking or being spoken to. We are more disconnected now than we have ever been.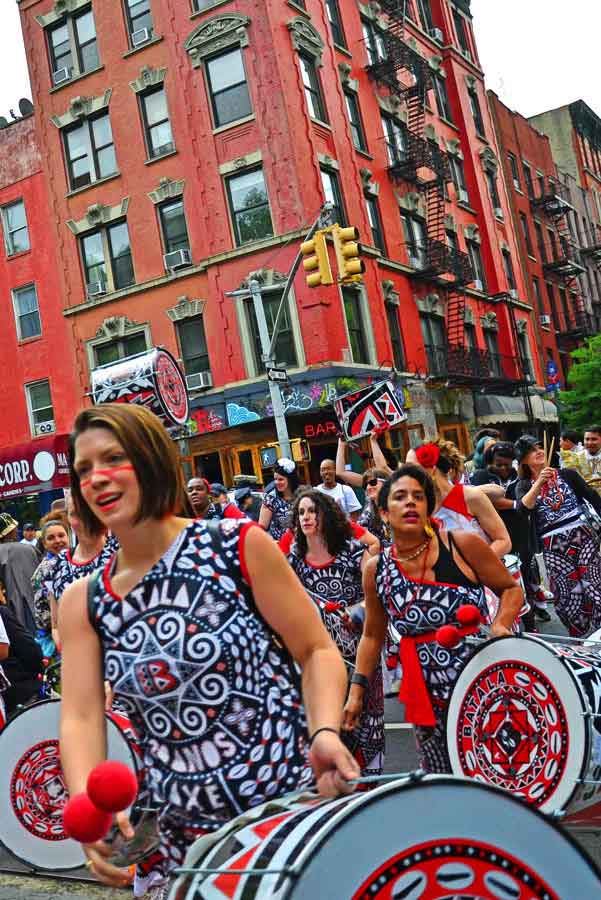 May 2017

A ramble on the Lower East Side

Is a city a just a collection of buildings or is it about the spirit of its inhabitants? Perhaps that is not an either or question I should ask? I've been down many lonely streets without an inhabitant in sight, where the colors, shapes, and light streaming between buildings creates a living presence all its own. Today it's about those who fill the streets, coming together to share an experience and create a larger vision.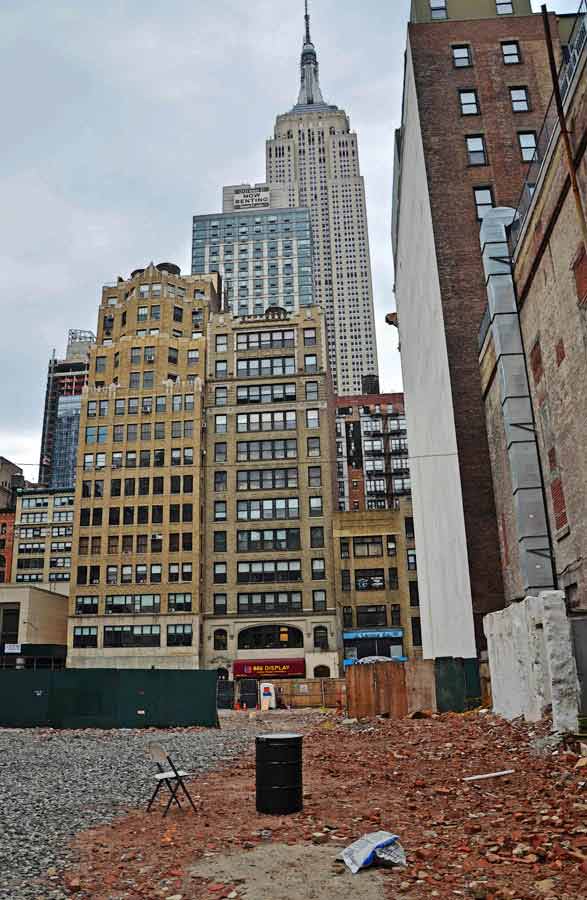 May 2017

A walk from Midtown to Soho

Buildings are rising all over the city, but that also means others are coming down to make room for them. Sometimes the new views were worth waiting for, sometimes I just come to appreciate the little extra space provided while it lasts. I wish I could keep up with it all for I donŐt know how many fleeting opportunities I missed in this swirl of change. While I've come to accept that I can't be everywhere at once and no longer fret over it, the desire for that ability lingers in my dreams.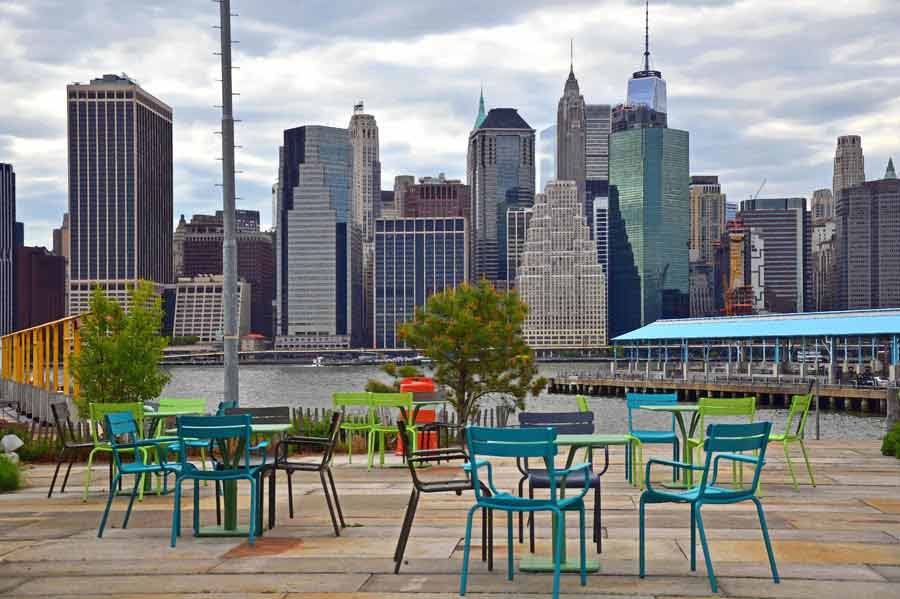 May 2017

A ramble about Brooklyn Heights and Vinegar Hill

I find all the changes on the Brooklyn waterfront both intriguing and disquieting. It's given me a chance to explore the old anew, and yet this is a place that was once so very familiar, one that I no longer recognize or feel a connection to. It is if my past were nothing but a dream, and the present is only a place set up for me to take my photo and move on. The new vistas are spectacular, but I'm afraid to scratch its shiny surface in fear I will find nothing underneath. There is a sign in the new park that warns visitors not to climb upon the rocks, the type I would have been all over as a child. Perhaps they too fear more than personal injury?
May 2017

A walk between Jamaica Hills and Woodhaven

Setting up a play village was always easy as a child for there were never any real concerns where to place things beyond my immediate desires. Now, roaming the streets with my camera I don't look for pretty, but sometimes I find a cleanliness to things that evokes some sense of order, an artificiality like the toys I once carefully arrange on my bedroom floor. I wonder if my attraction to such scenes is nothing more than a hidden desire to live in the less gritty world that I once did.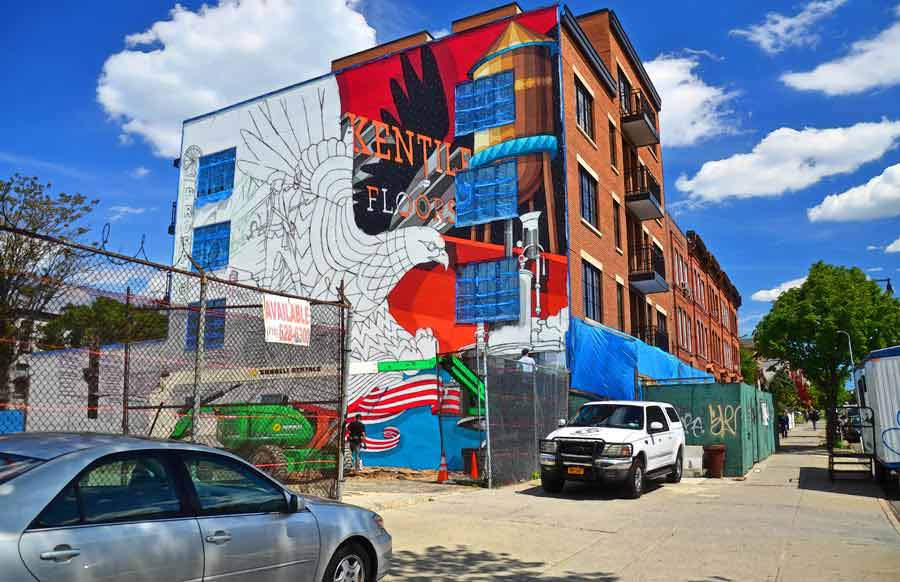 May 2017

A walk between Park Slope and City Hall

The street is rather ordinary; brownstones, a few older houses, a body repair shop or two and a corner deli. A mural is going up in a vacant lot that is either the burial place of Revolutionary War soldiers who died fighting in the once nearby swamps of the Gowanus or the site of a future condos? New Yorker's love paying tribute to their history but there are also those whose worse nightmare is to find that the land they own has historical relevance. Land it seems is always fought over.
May 2017

A walk from Union Square to Hudson Yards

When every building in New York abandons the grid to conform to current fads in design, will everyone on the street be constantly dizzy?

---
Copyright 2017 Alan Petrulis All Rights Reserved