NEW YORK RAMBLES (page 22)
page 1 2 3 4 5 6 7 8 9 10 11 12 13 14 15 16 17 18 19 20 21 23 24 25 26 27 28 29 30 31 32 33 34 35 37 38 39 40 41 42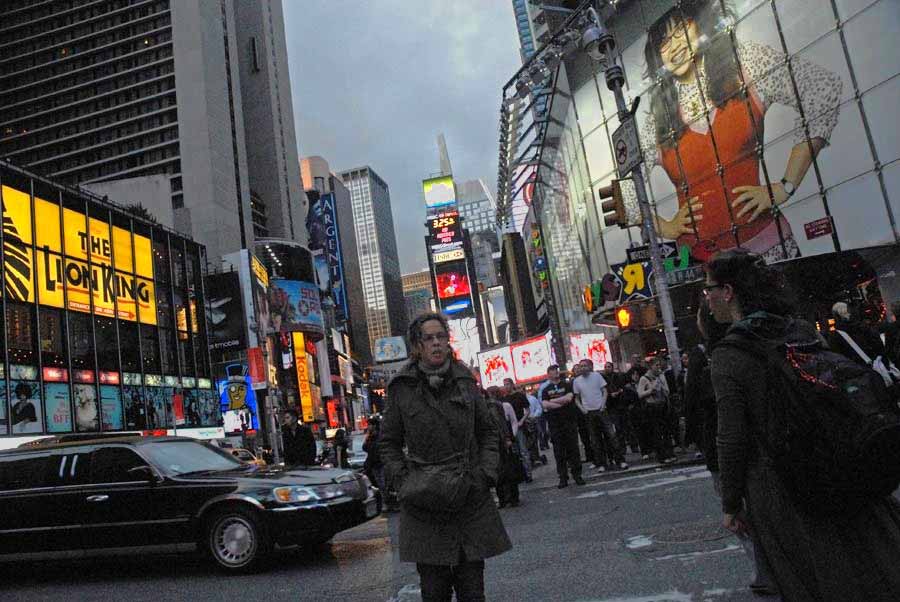 October 2008

A walk from Union Square to Times Square

As the sky grew more dull so did I. I had to pull all the energy I could find in the streets into capturing the simplest composition.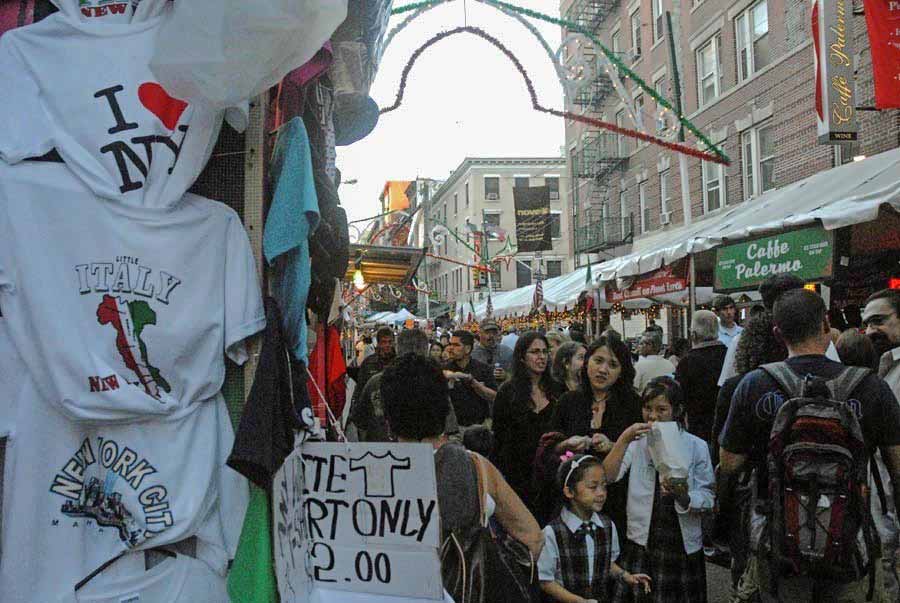 September 2008

A ramble in Little Italy

The formula is a constant, a crowded straight and narrow street lined with booths as arbors of electric lights and colored tinsel hang overhead. The secret is to find the variant.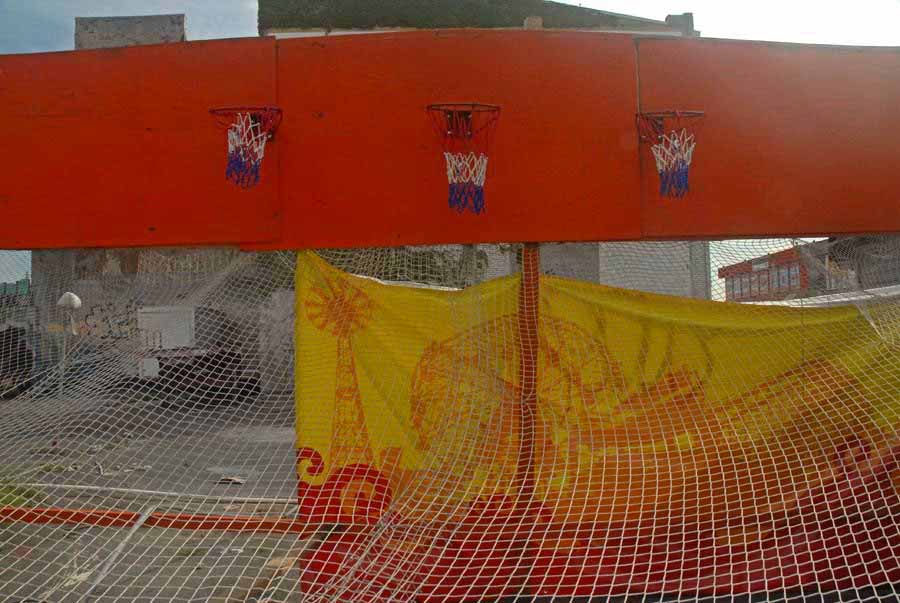 September 2008

A ramble in Coney Island

With Astroland having closed only a few days ago Coney Island feels like a ghost town. Some lots are already being vacated leaving strange remnants behind.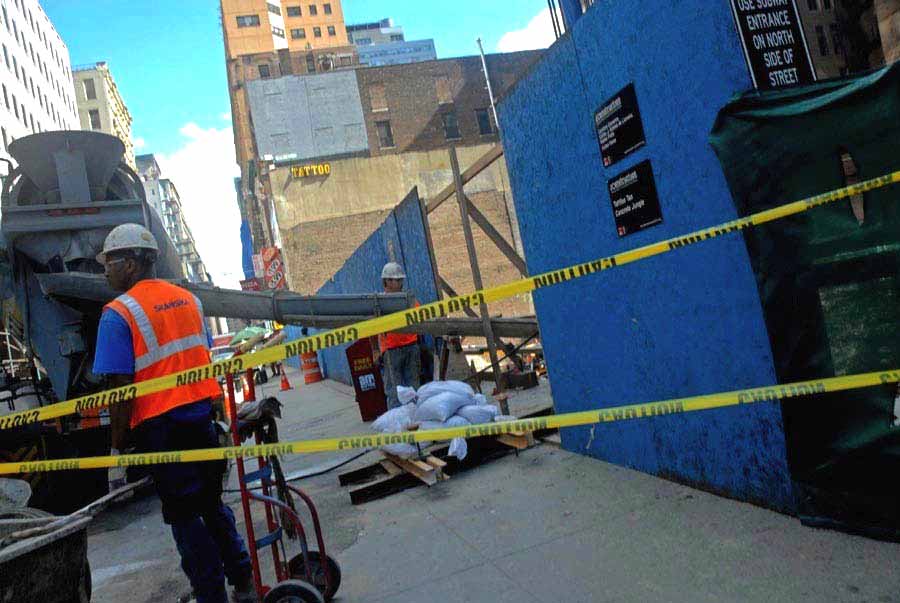 September 2008

A Downtown ramble

A number of familiar buildings have disappeared in a scramble to build something bigger if not better.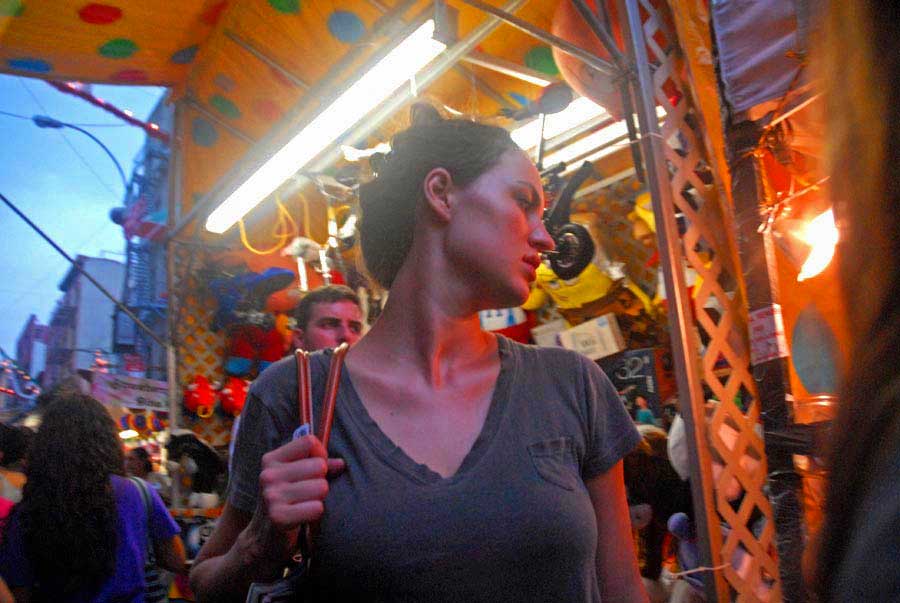 September 2008

A ramble in Little Italy

The festival by day is a much different animal than by night. The crowds, food, and amusements are all the same but with darkness comes a hedonist lust that evaporates with the dawn.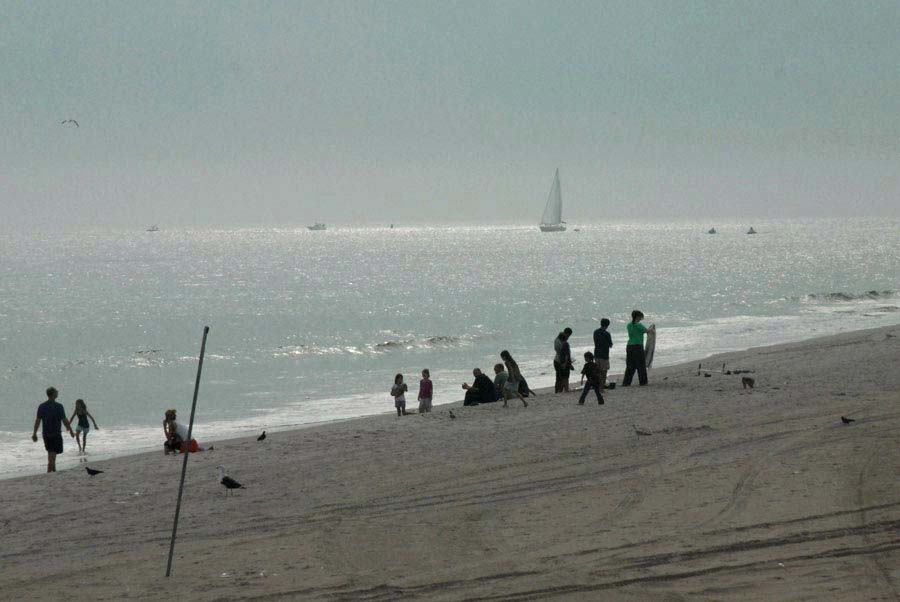 September 2008

A ramble around Coney Island

There is a heavy dampness to the air that is neither fog nor summer haze but it has softened the entire landscape into a grey mass. The sun remains hidden but occasionally brightens to glisten faintly off the tranquil ocean, just enough to define the otherwise elusive horizon.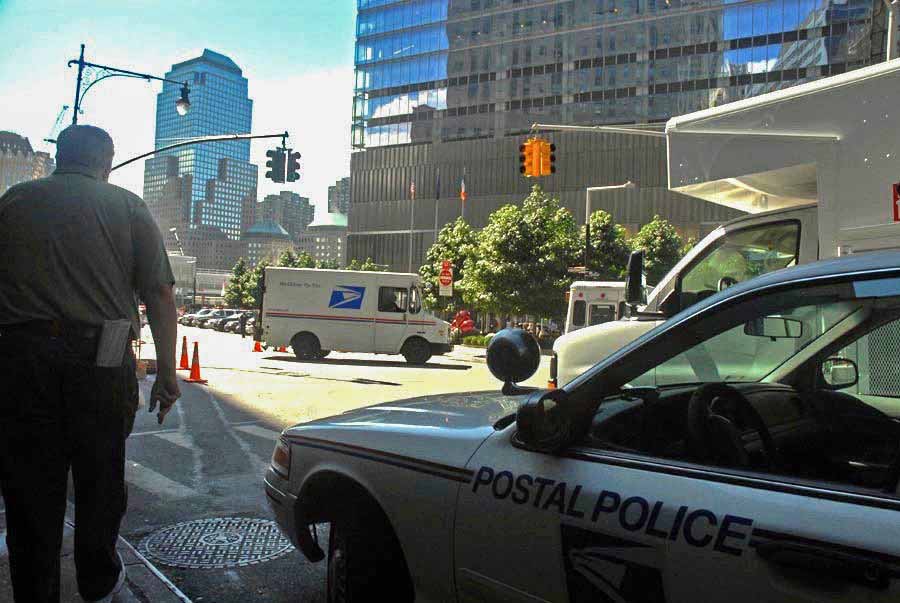 September 2008

A 6 mile loop between Soho and the Battery

All the chaos that has come with the rebuilding of downtown is now so familiar it is practically a local institution.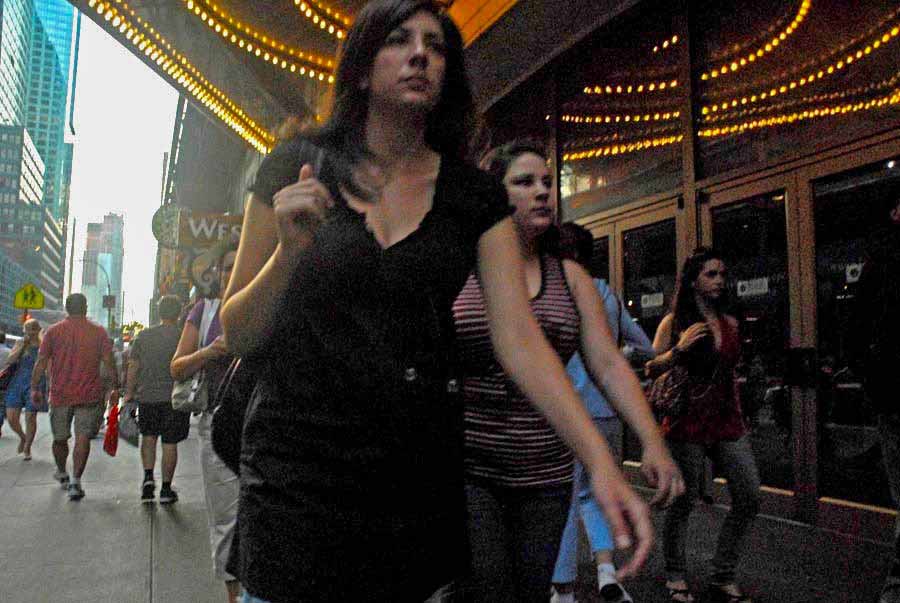 August 2008

A Midtown ramble

People swirl about in every direction through the streets, some at a snails pace, others in a mad rush to who knows where. To the uninformed eye nothing could seem more chaotic. These movements however are such an elaborate dance that even the world's best choreographers could not begin to map them out.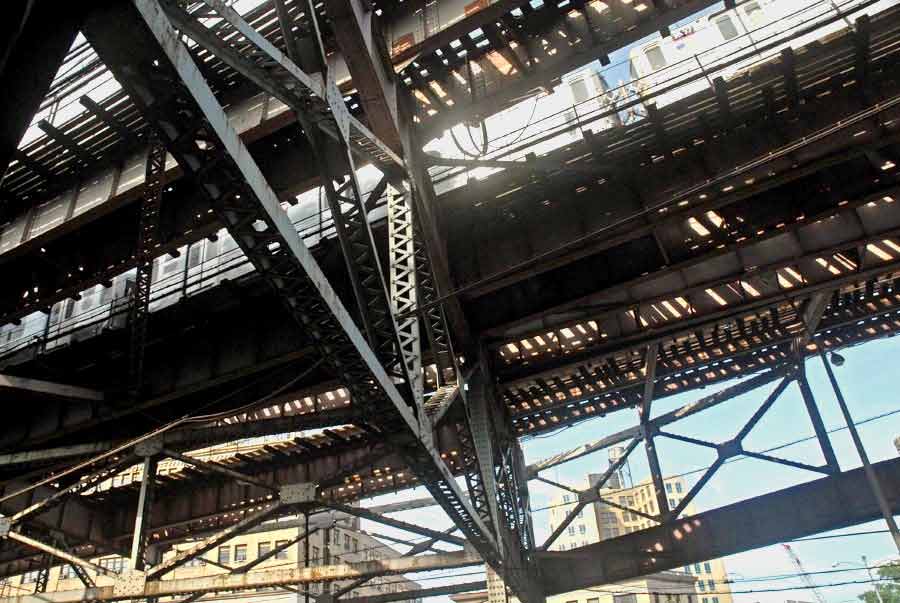 August 2008

A short ramble in Long Island City

Sometimes the structures of the elevated train lines seem like marvels of engineering, and at at other times they look so frail I'm amazed they hold anything up.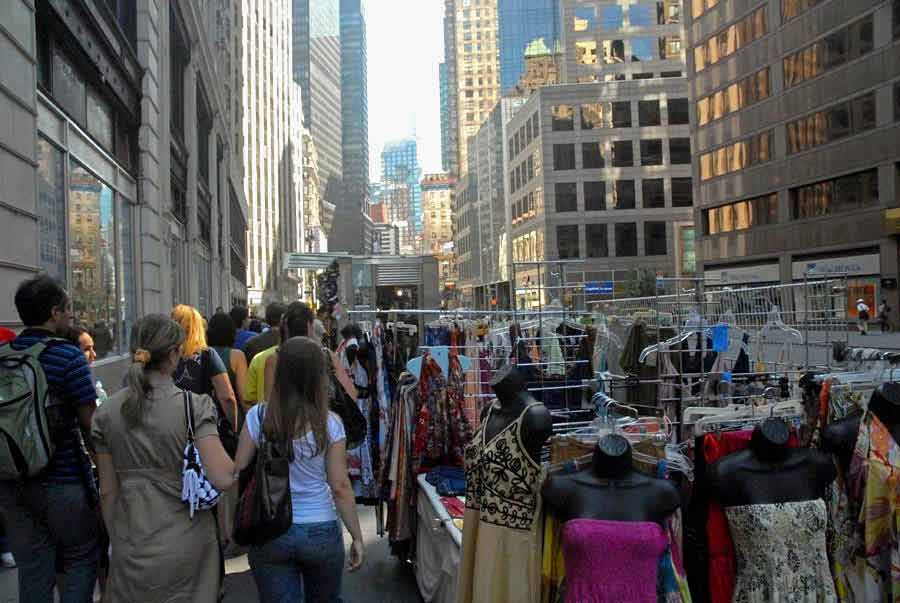 August 2008

A walk from Central Park to Times Square

It is a beautiful summer day, which makes the empty streets all the more unusual. Even so I stumble upon sudden pockets where all from blocks around have come to converged for no apparent reason.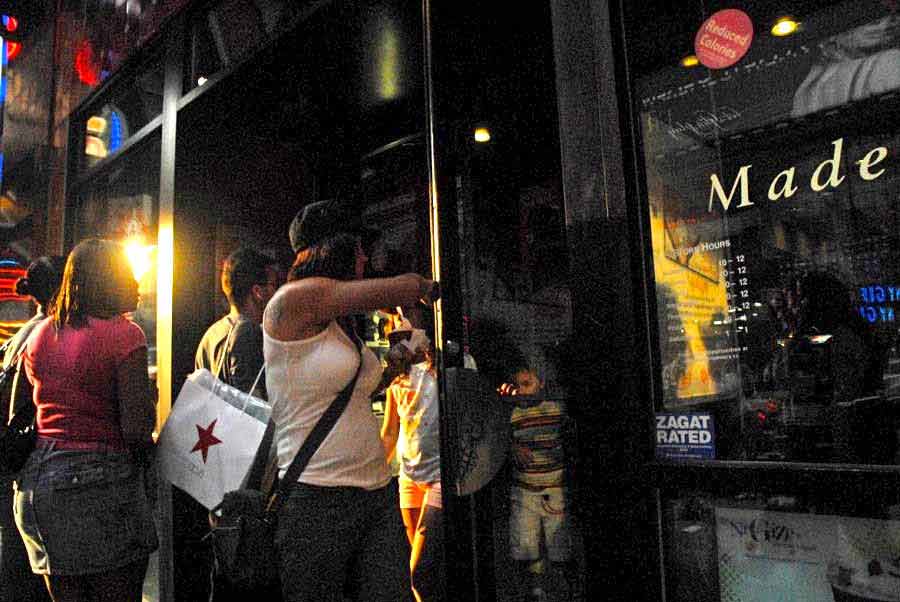 August 2008

A 7 mile walk from Union Square to the East River and then up to Times Square

The sun seemed to have little strength today. It was out there shining but gave little definition to the city. From the river all faded into a pale monotone without without the moodiness of haze or glare. It was like a florescent light that flutters but never fully illuminates. But for a moment or two as sunset approached the sun gave me what I needed.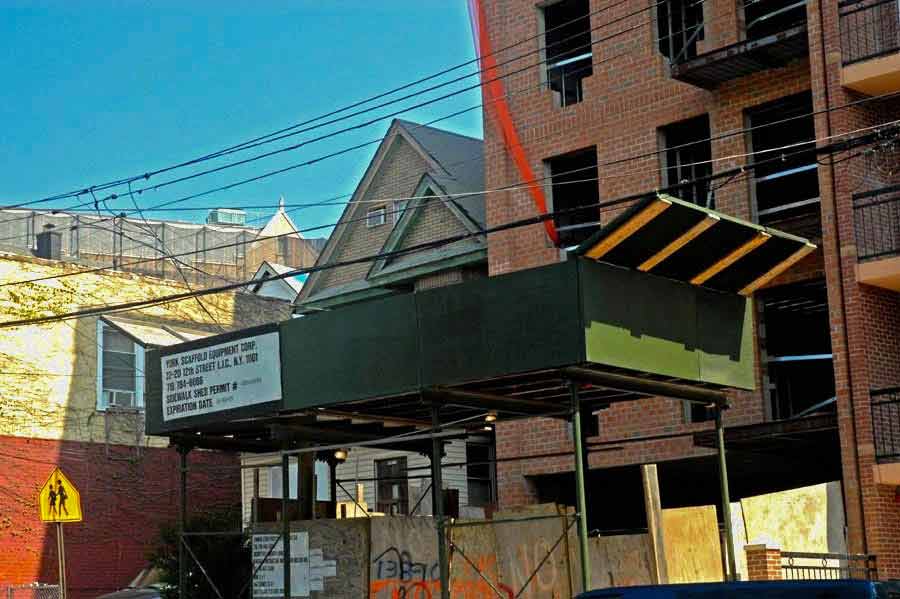 August 2008

A ramble around old Flushing

This unexpected walk among the back streets of Flushing reveled changes that I had long suspected but had never witnessed before. Many of the older houses were gone replaced not with the usual two family brick homes but with tall glass and steel structures. For as long as I can remember there had always been that old house oddly situated between stores or small factories. But now with buildings rising everywhere with no concern for their surroundings the mixture has reached such inharmonious proportions that space itself has become confusing. Abstractions are great for photos but there is no longer any innate sense of order that I can rely on while walking down a street. We now construct collections of buildings, not communities.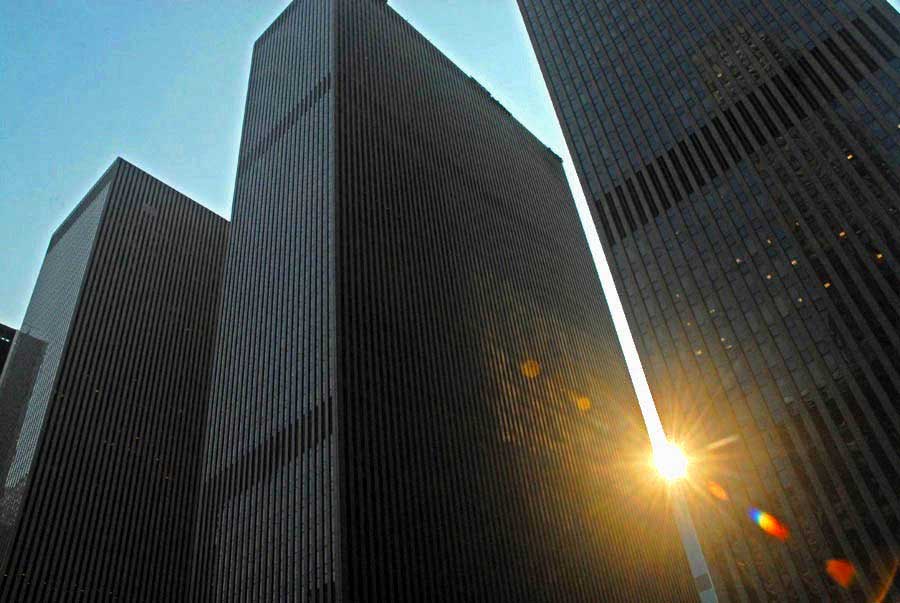 July 2008

A Midtown ramble

The sun, the sun!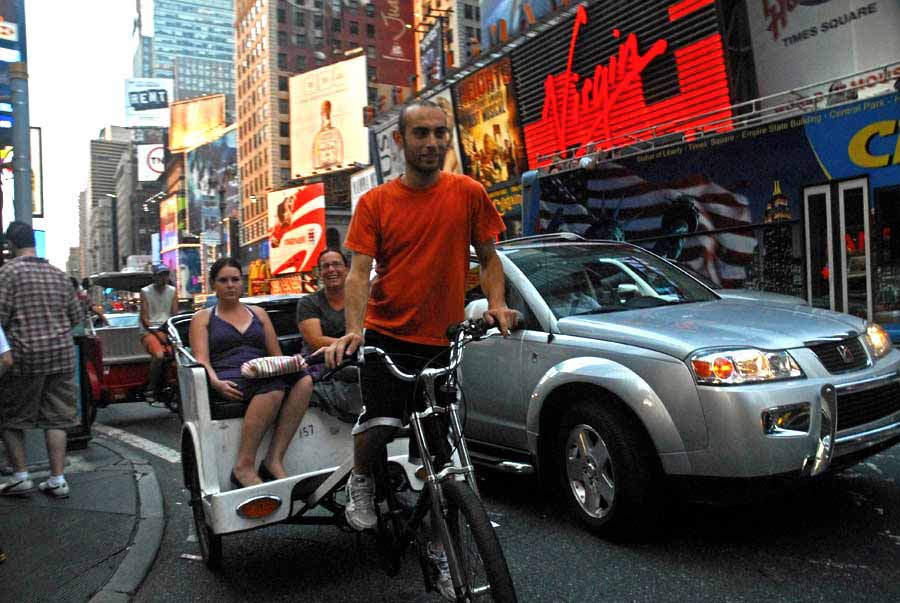 July 2008

A 6 mile ramble from Grand Central to the Hudson

I can remember when rickshaws were a symbol of how cheap human life was valued in other countries. Now muscle power competes with the horse power of luxury cars out on the streets of New York. It is a stark reminder of the growing disparateness of wealth to be found here.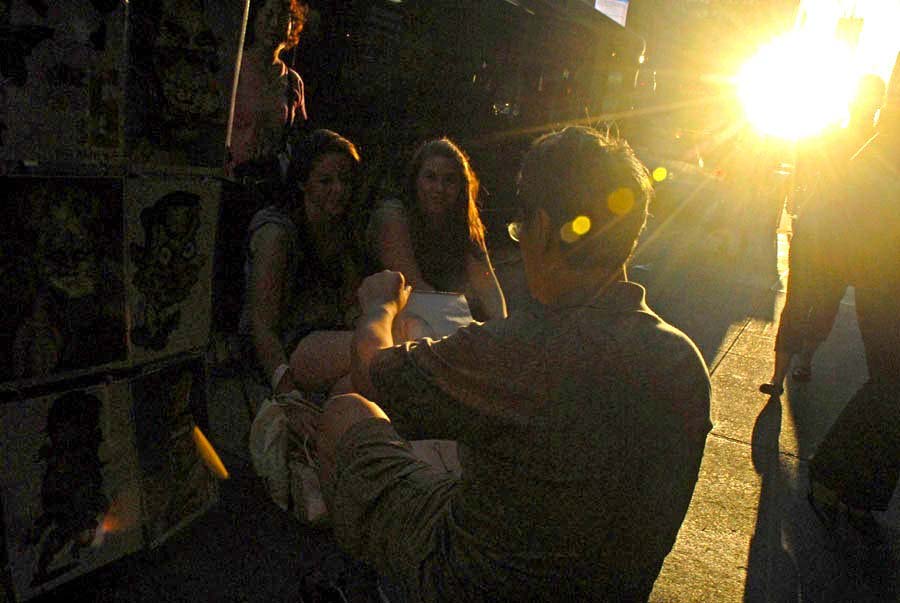 July 2008

A loop between Times Square and Chelsea

As I cross paths with another photographer who tells me I should buy myself a sun shade for my lens. I tell him I already have one back home in a drawer.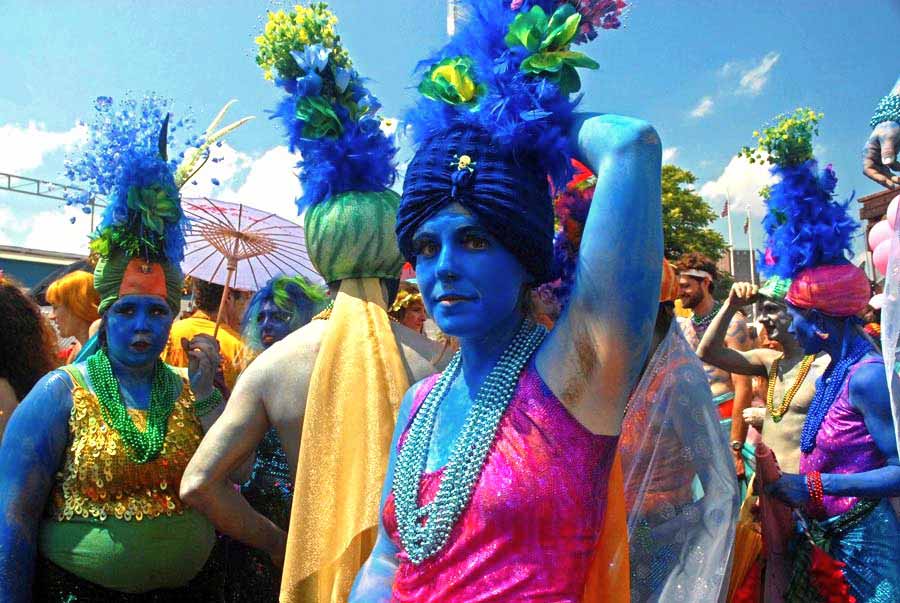 June 2008

A ramble about Coney Island

I never actually got to see the Mermaid Parade as I spent all my time behind the scenes. By the time the tail end of the parade was leaving the staging area the front end was heading back in.
June 2008

A walk from Union Square to Times Square

I am searching for reflections today. I find ambiguous space but loose my bearings. I find the interesting but not the bold.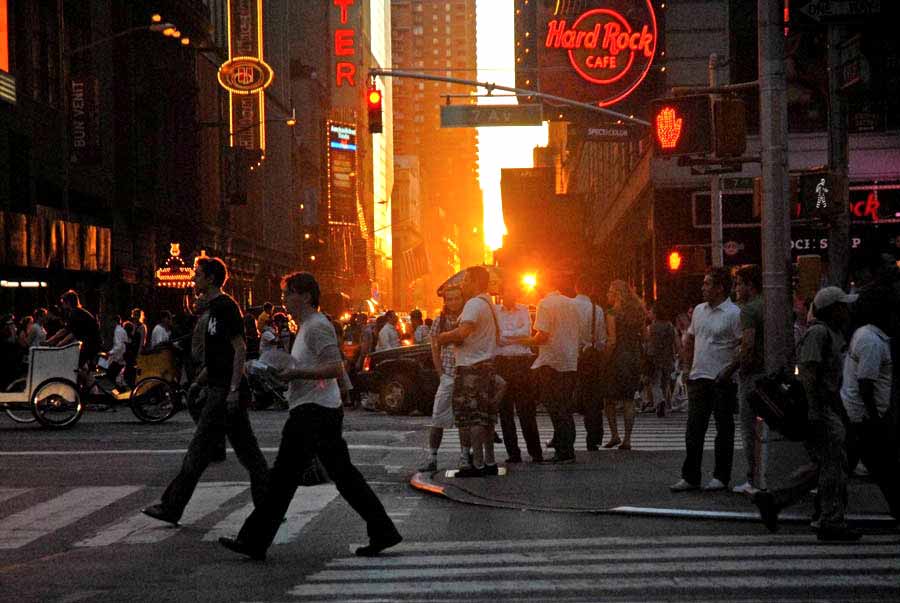 June 2008

A walk from Union Square to Times Square

The sunlight I expected to be raking down 42nd street was not there. The new series of highrises going up by the river now hamper this once remarkable sight.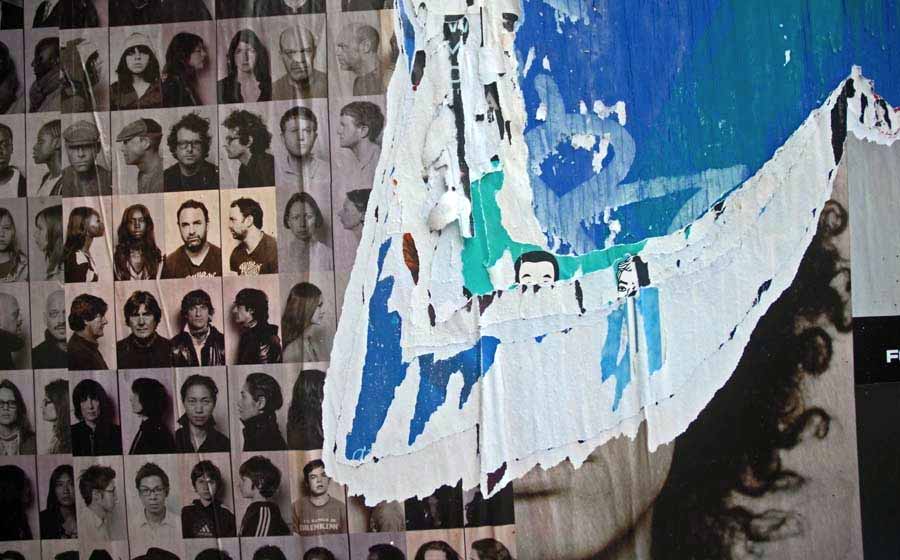 May 2008

A May Day walk from Union Square to Chelsea

It was largely a day of missed opportunities. Many possibilities for good shots came my way but there was always some sort of obstruction or I just could not maneuver into an optimal position. My mood, heavier than the dark skies overhead may have been more to blame than anything else.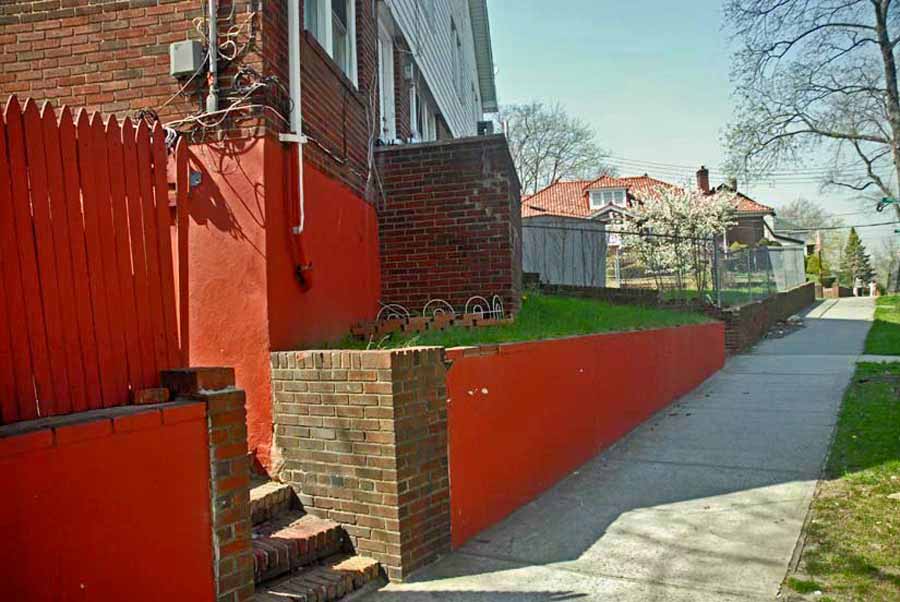 April 2008

A ramble in Flushing

The birds have been squabbling and singing all day long. Now I know it's spring.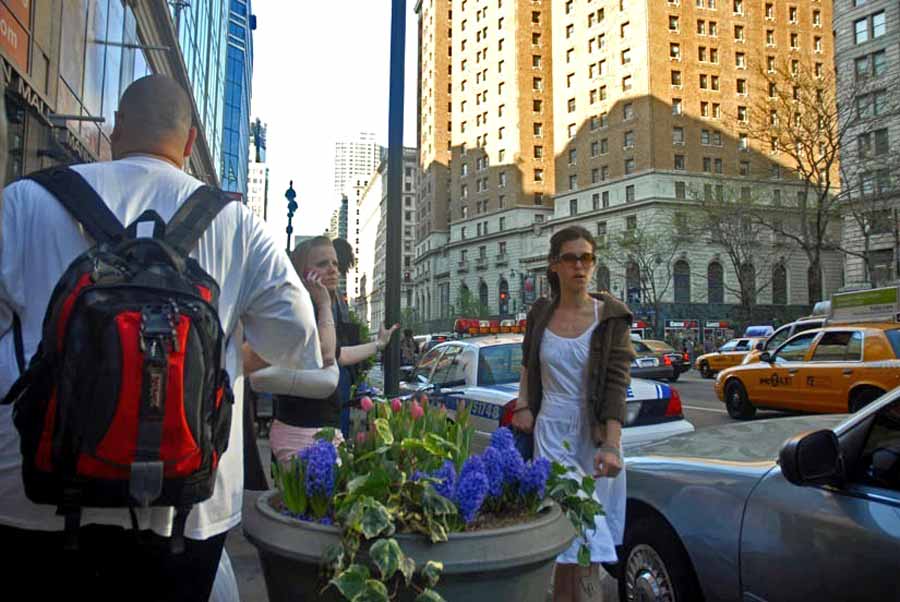 April 2008

A ramble about Midtown

When discarding bad shots even I have to be careful about how I look at things. Many shots are so spontaneous all I do is feel out the composition, so when looking at them a second time there is no immediate recognition of why I ever took it. These images must sit aside for just the right length of time before my eyes can divorce it from its subject.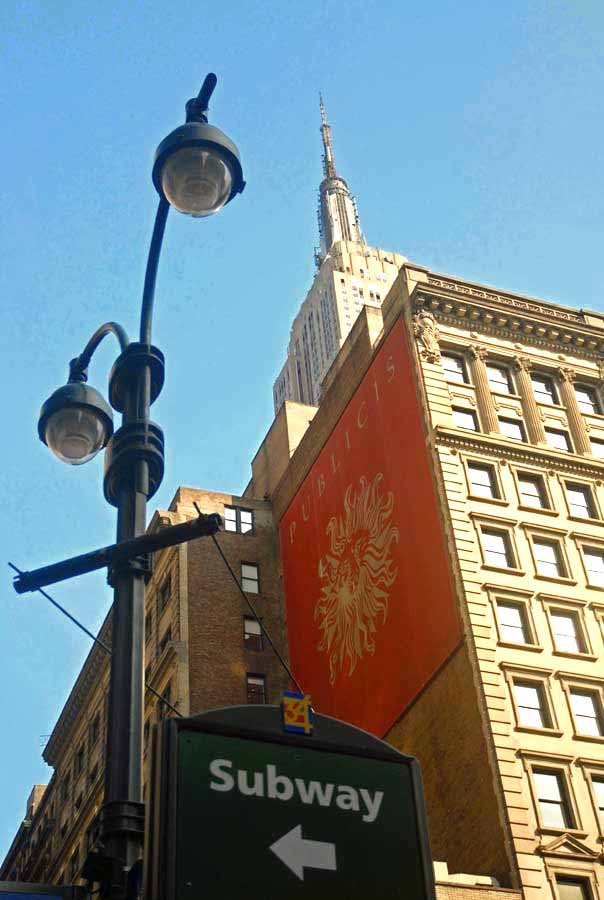 April 2008

A short walk from Union Square to Times Square

Sometimes I just like the simplicity of compositions but it often feels too easy, neat, and trite.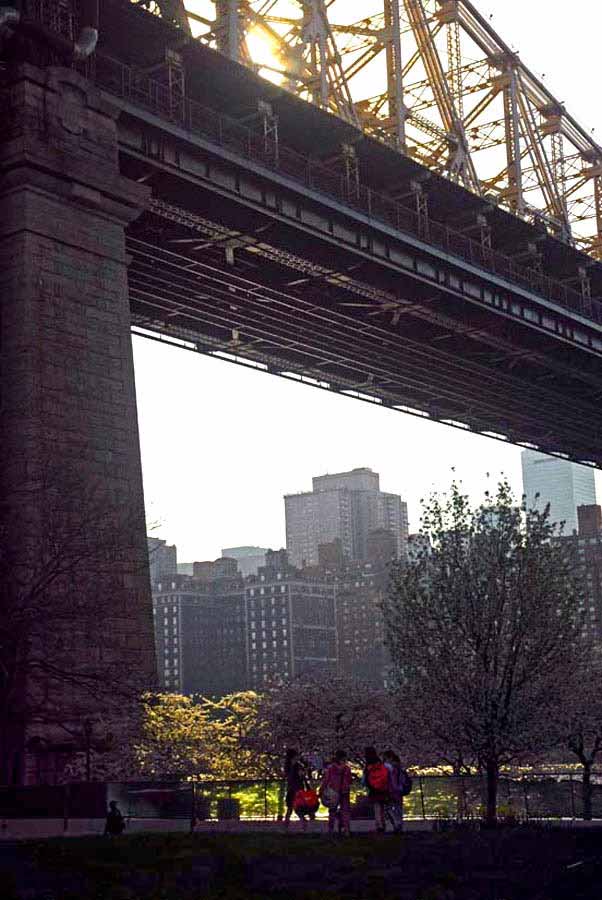 April 2008

A 6 mile walk between Sunnyside and Roosevelt Island

As soon as I arrived on Roosevelt Island I began to feel like a tourist. The blossoms were out on all the cherry trees and the riversides were alive with color. Sometimes the cliché just cannot be avoided. One side of the bridge was glowing orange as the sun hit the granite stained with rust from the metalwork above while the other side of the edifice was a dark brooding mass.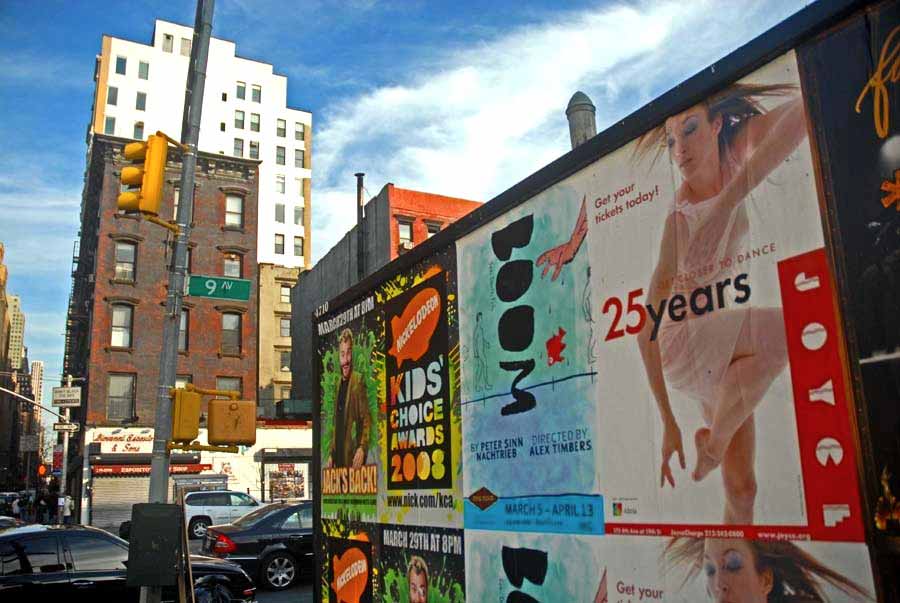 March 2008

A walk between Chelsea and Times Square

The failure of so many modernized urban centers is due to the clearing away of whole sections of old buildings and replacing them with cold glass and steel. While the simple elegance of modern architecture must have been incredible to first behold it has very quickly become mundane as it replaces whole sections of cities. Modern structures often work well in New York for they are contrasted against the old. This has become true of midtown now as well as downtown. The day there is no place to plaster a broadsheet onto is the day the City dies.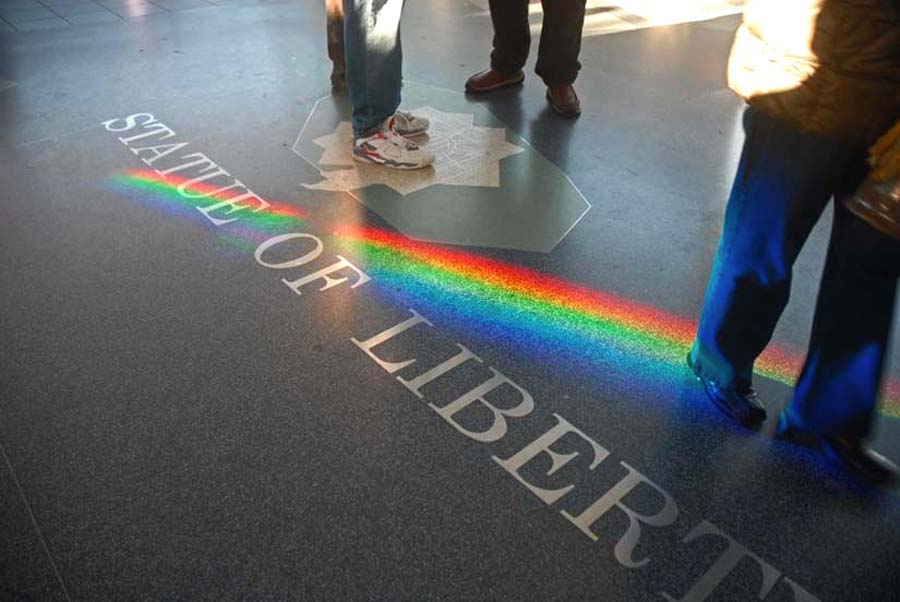 March 2008

A walk in the Battery and another in St. George

The new Staten Island ferry terminals look colder than ice but at least they let in more light. They may still be little more than a box but now they are a box with a view. I only wish I could make better use of it without the fear of being siezed by security.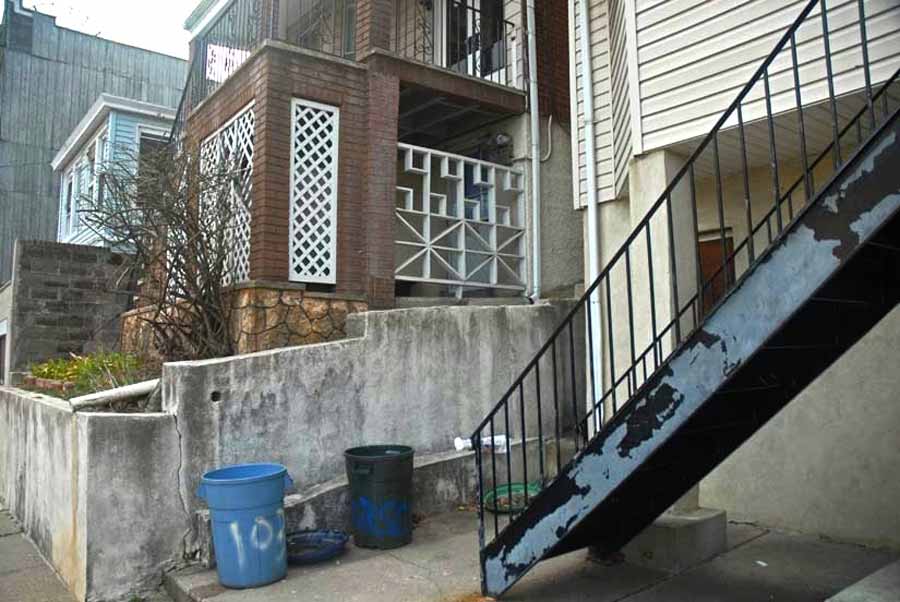 March 2008

A 5 mile ramble between Snug Harbor and St. George

Making a wider arc than usual I traced over some old haunts I haven't laid eyes on in twenty years. While I knew I had walked these streets before there was little to no memory left of them even though little seemed to have changed here in some time. I always thought of Queens as the center of residential texture but I'm beginning to think that Staten Island may surpass it.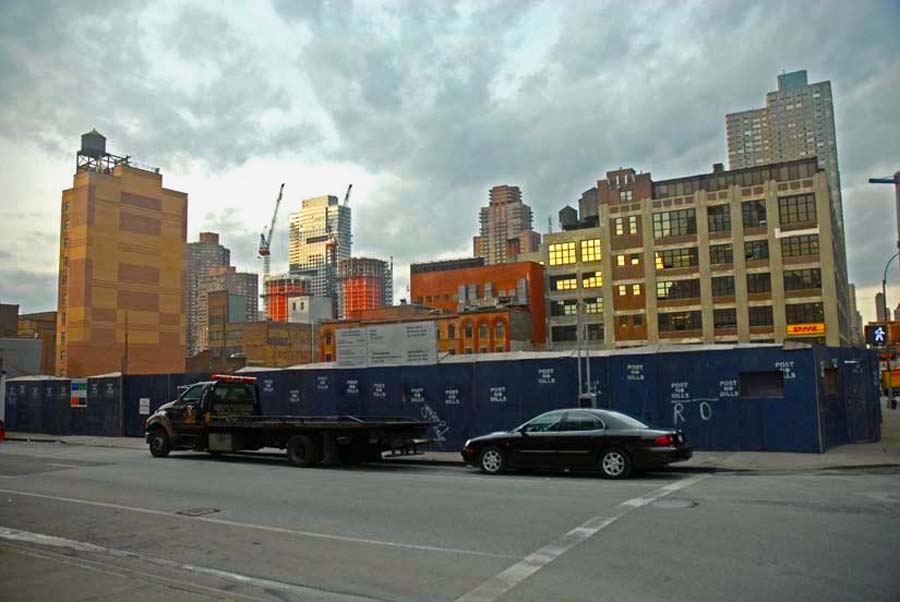 March 2008

A walk from Soho to Times Square

While I had no itinerary to speak of the day acquired a general theme. As soon as I arrived in the city I was greeted by a host of fire trucks as the cornice of a building was falling into the street. The west side, which has long been the location of redevelopment, seemed especially populated with construction sites and vacant lots awaiting new tenants. By the time I got home I heard there was a major collapse of a construction crane on the Upper East Side causing deaths, destruction, and general mayhem. I had completely missed it even though I retuned with dozens of shots of cranes.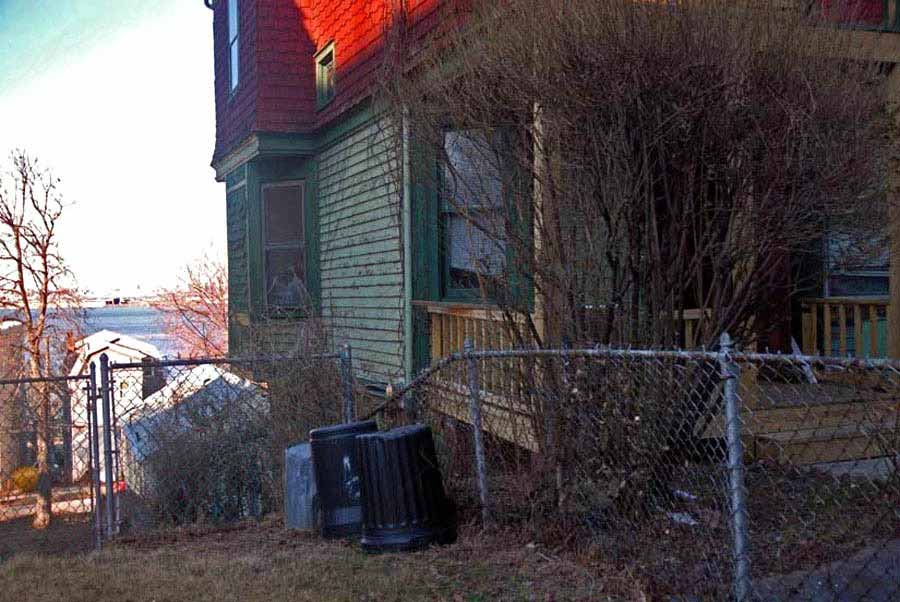 March 2008

A loop between St. George and Snug Harbor

Much of Staten Island seems to be about glimpses. I often find myself on one of its many heights peering down the alleys between houses or through a break in a clump of trees to secure that far distant blue of the harbor. It is almost as if I were yearning to be somewhere else as I search out these small vistas, but I am right where I need to be. Water seems to have a draw for us as humans no matter what the distance. Every small sliver seen is like paradise found.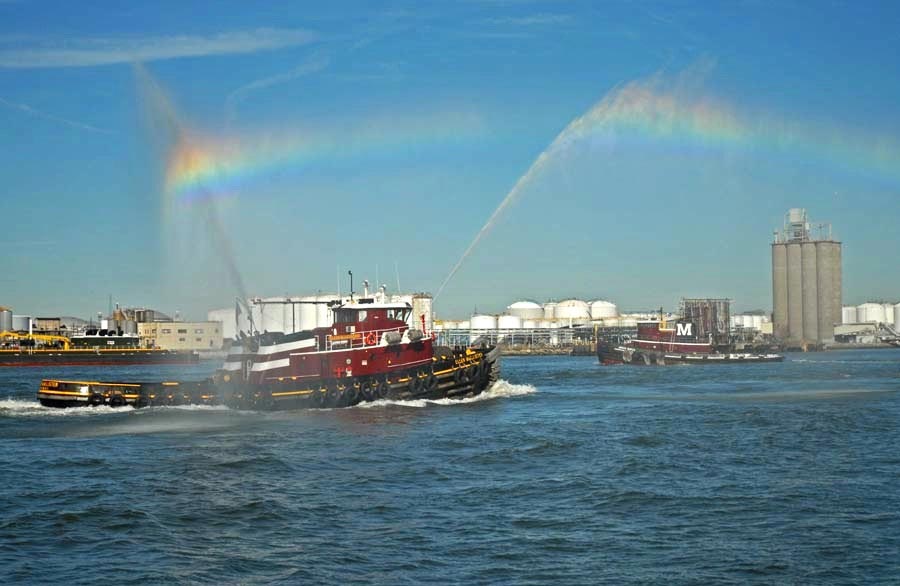 March 2008

A ramble along the Kill van Kull

A parade of tugboats was held today to mark the opening of an exhibition at the Noble Collection. It was an impressive array but I could not seem to find a vantage point that really interested me. The tug Ann Moran was letting out a watery display that did not impress me until the spray turned into multiple rainbows. It was a child's delight. I find it ironic that if I were out here alone taking pictures of a tug and spotted by police I would be stopped as a security risk, but taking pictures of multiple boats amidst a crowd is considered a public celebration.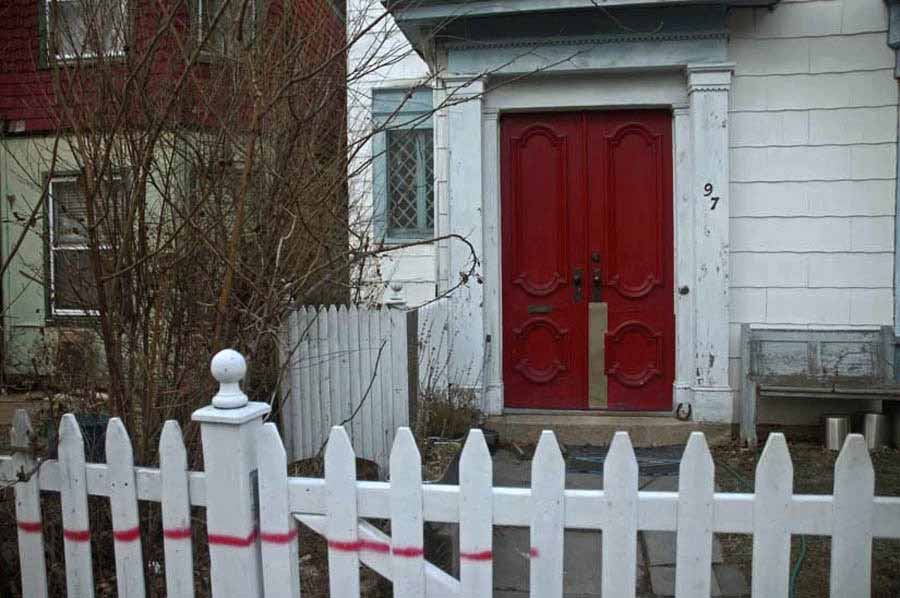 February 2008

A walk from Snug Harbor to St. George

As the tides of change sweep across the City some places stand with a terrifying patience. It is as if they know they have what it takes to outlast the newcomers and will remain standing as others fall.

---
Copyright 2009 Alan Petrulis All Rights Reserved