NEW YORK RAMBLES (page 38)
page 1 2 3 4 5 6 7 8 9 10 11 12 13 14 15 16 17 18 19 20 21 22 23 24 25 26 27 28 29 30 31 32 33 34 35 36 37 39 40 41 42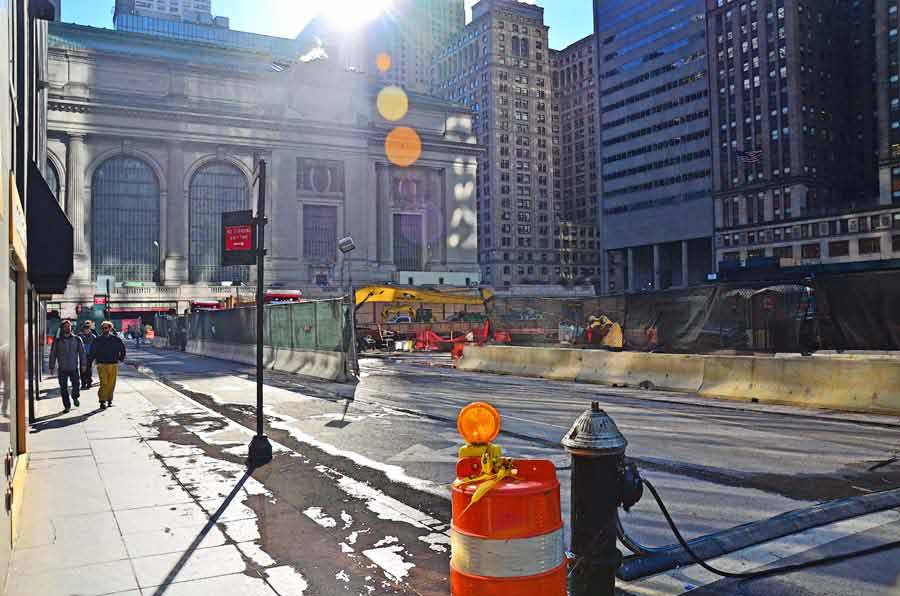 November 2016

A Midtown ramble

I knew a new building was coming, but to round a corner and see an entire block leveled was a shocking sight. To be honest, I cannot even recall what stood there. The surprise was the open space, the unexpected view toward Grand Central, the light. The sun poured in as if a miracle was unfolding. I guess one was.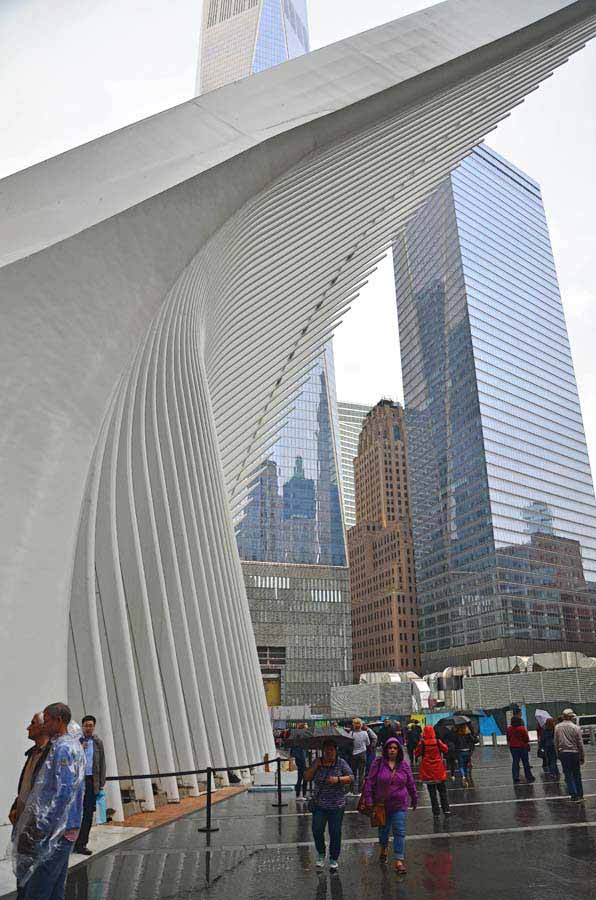 October 2016

A walk from the Battery to Hudson Yards

If I thought the rain would empty the streets I thought wrong. If anything there were more people scurrying about than usual. Finding a contemplative moment, even in a contemplative space proved impossible. Even when standing still I became an obstacle to someone else's narrative.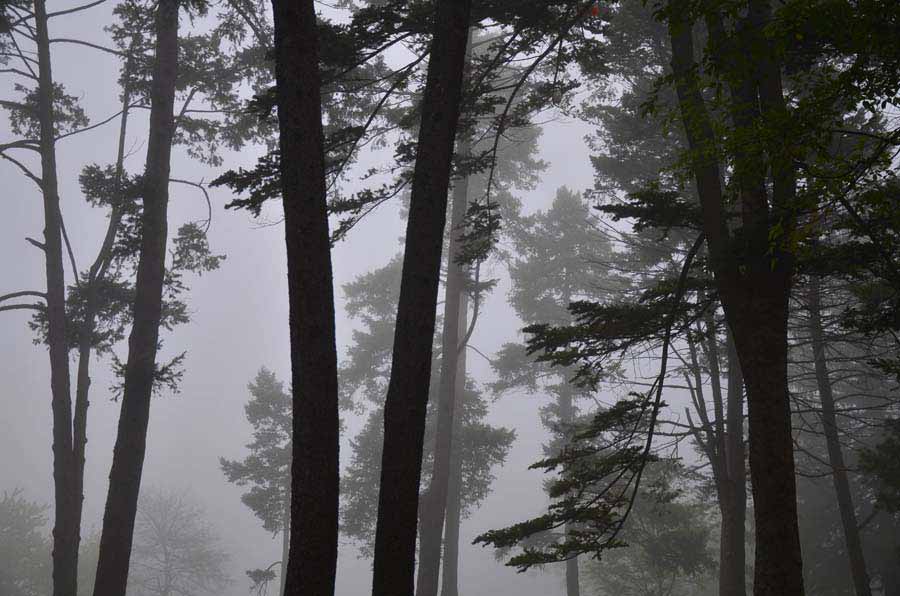 October 2016

A ramble in Kissena Hollow

As soon as I rose to the fog there was never any doubt that it would pull me into its clutches. It power on me is unyielding even when it unexpectedly arrives while leaves are still green. Then again it is later than I think; days of warmth have made me forget that paths are already strewn with the sere remnants of summer days. What a tragedy to miss all this.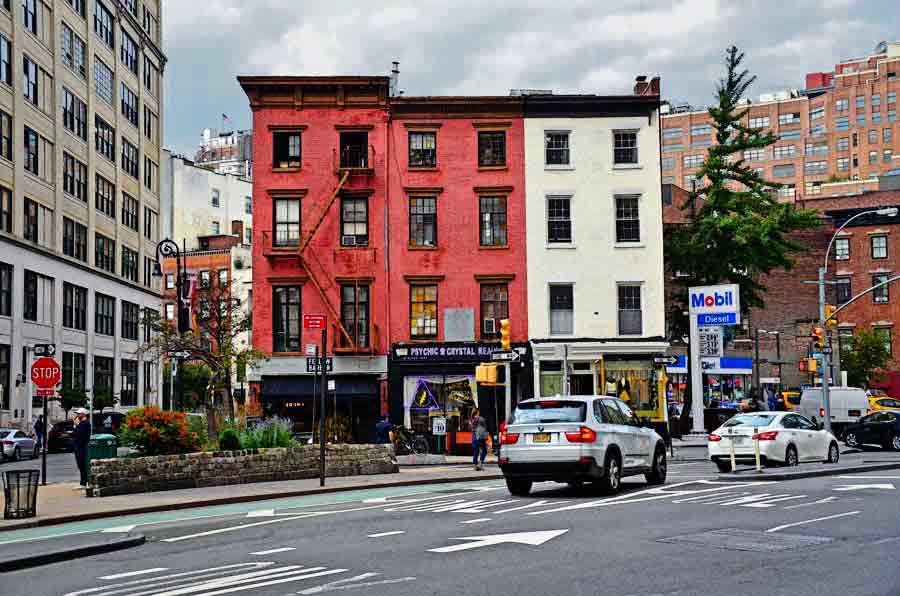 October 2016

A walk from Midtown down to the Village

Perhaps it is because of New York's street grid, and not in spite of it that wondrous and strange corners unexpectedly grab me?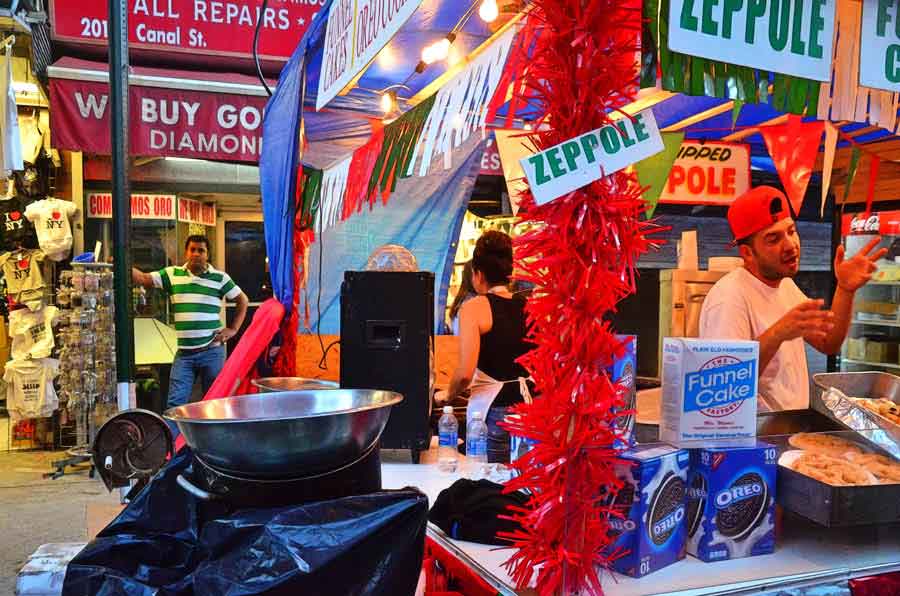 September 2016

A walk from Midtown to Tribeca

I may be mistaken, but there seems to be a declining interest in carnival games. It is painful to watch barkers desperately trying to fill their booths with customers willing to risk a little cash for a oversized stuffed doll. People pass by with calculating eyes forgetting its all about the experience, not the odds. This may just no longer be an age for cheep thrills. At least stomachs will always cry to be filled.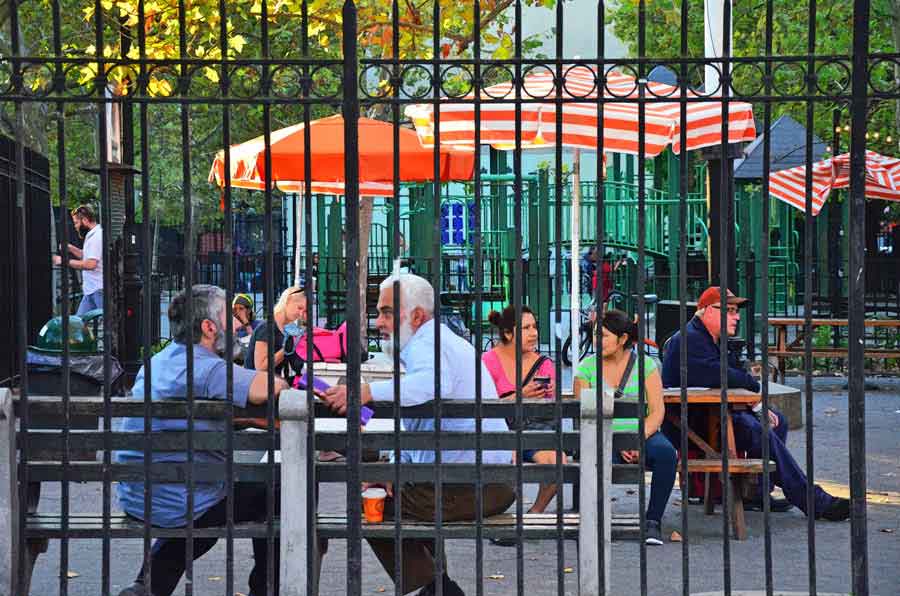 September 2016

A walk on the Lower East Side

In some neighborhoods, even small parks can become an important place of refuge, not from city life for they are a part of city life, but from the imprisonment of isolation. It is strange that such places of community are often fenced off with high bars, as if we would awaken from our dreams if the real world were let in.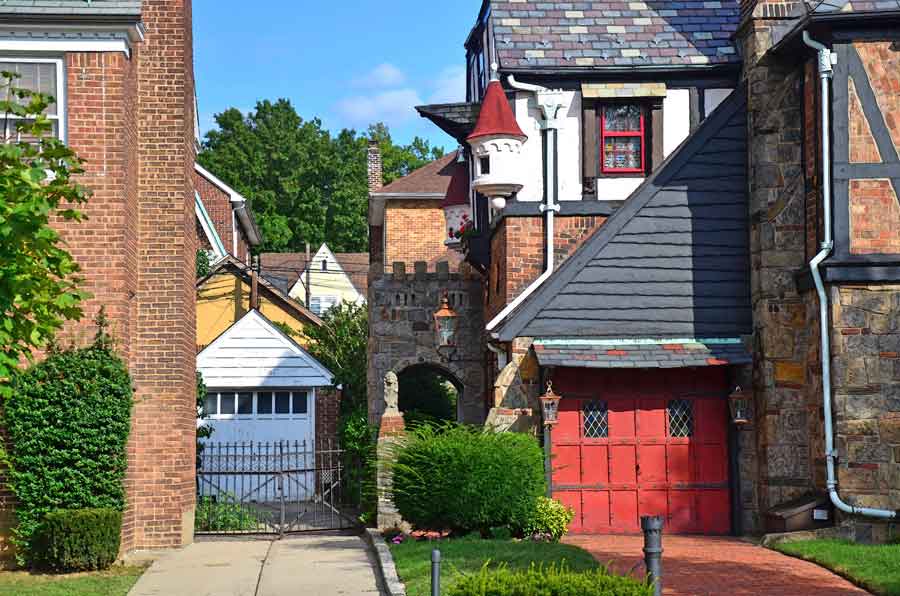 September 2016

A loop between Flushing and Bayside

For some a house is just a space to park their body and belongings, for others it is where they place their dreams.
September 2016

A walk from Union Square to Hudson Yards

New York is a city of contrasts, which is why modern architecture often succeeds here. The increasing rate of development however has changed things; there is a more noticeable clash between high end promotion and the ordinary nuts and bolts of city life. Inequality was always a given, but now it is constantly in your face.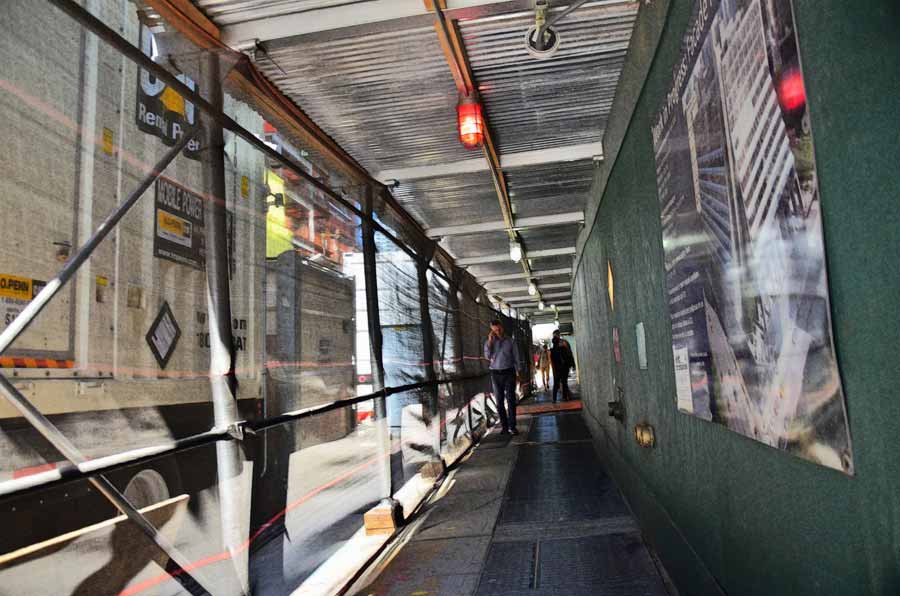 September 2016

A walk from Chelsea to Times Square

I sometimes wonder what the city would look like if it were ever finished, where views could be had without construction cranes towering overhead or huge pits dug into the streets. I'm not sure that's a reality I would even want to see. The city as a construction zone has become the new reality. Would it even be recognizable without glowing plastic road barriers or corridors of scaffolding to be navigated every other block.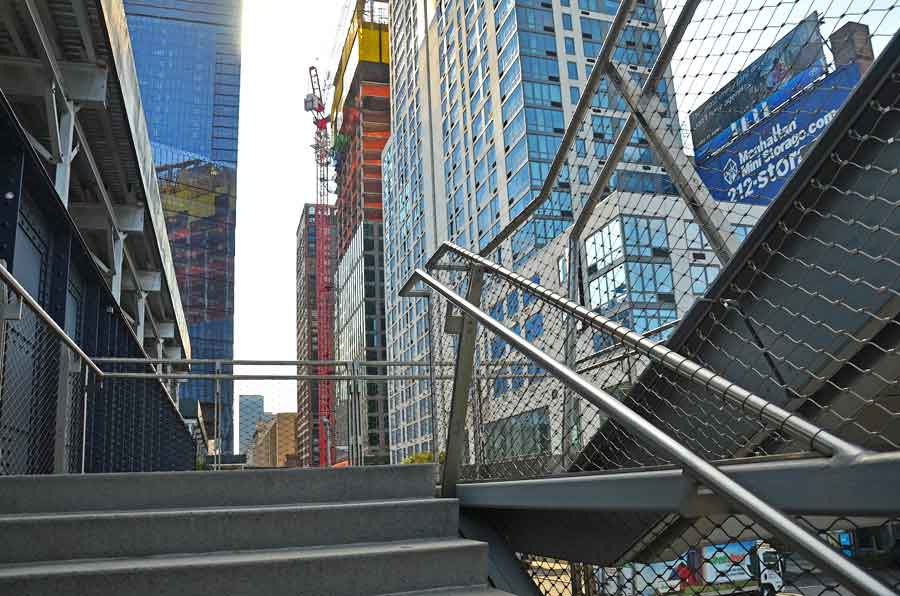 September 2016

A walk in Chelsea

The construction boom overtaking the city is providing me with many photo opportunities as designers and architects seem much more inclined these days with providing the eye with interesting angles and spaces. Yet the results remain problematic becoming the opposite extreme of decay, where livability seems to be defined by a sameness that just cant be overcome despite all creative efforts. I love the newfound energy that rises with spring, but my best shots are taken in the fall.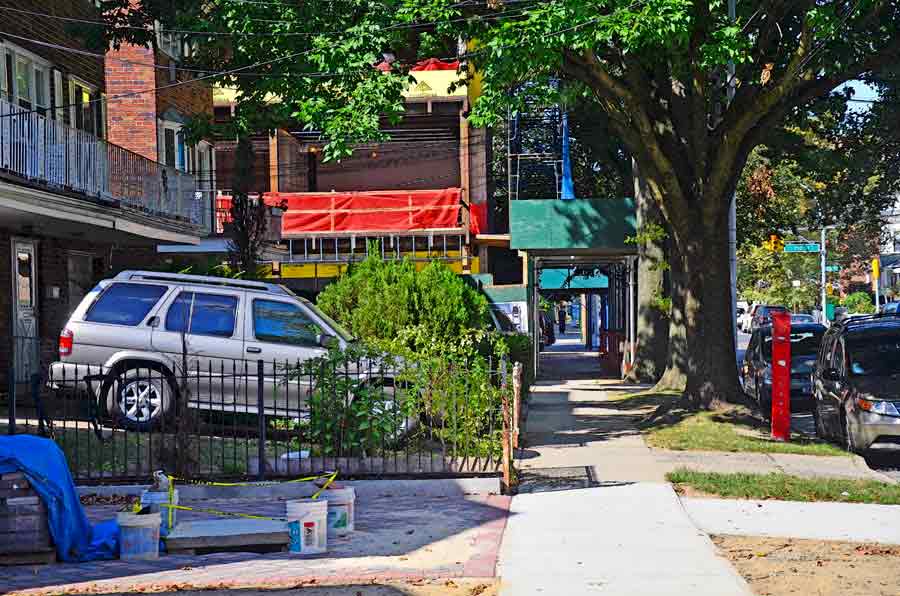 September 2016

A walk in Flushing

I've grown accustomed to highrises springing up like mushrooms in the damp earth, but even quiet tree lined streets have now been turned into construction zones. While not everything old is worth preserving, the demise of the familiar has loosened my ties to place. I feel I must learn to navigate streets that I have passed down for decades as if seeing them for the first time. Change can be exciting, but with each passing day it is harder to call New York home.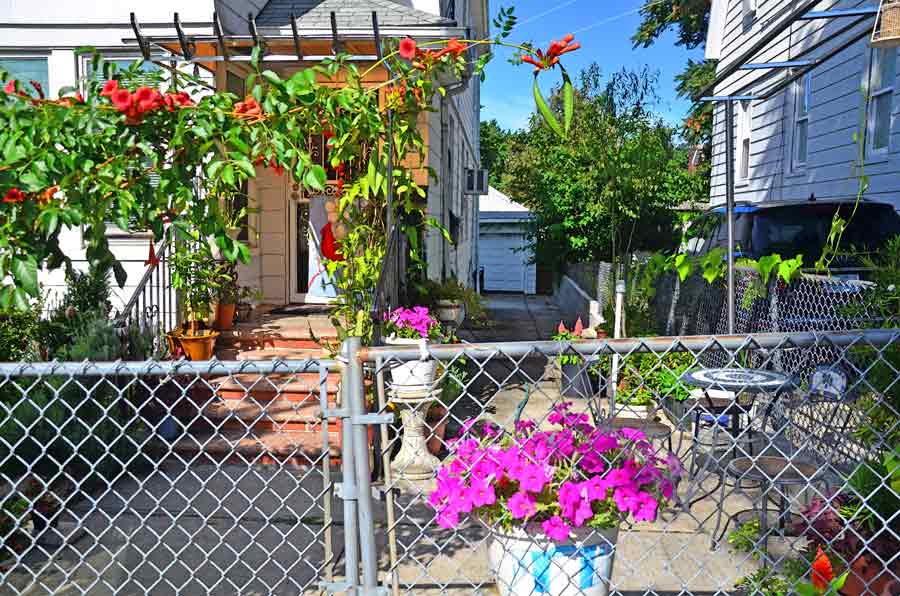 August 2016

A walk across Flushing

Flowers have always been used to add color to yards, but it seems that there is growing taste for brighter and more intense hues. Perhaps this is because traditional gardens now have difficulty competing with all our day-glow lawn furniture, ornaments, banners and children's toys.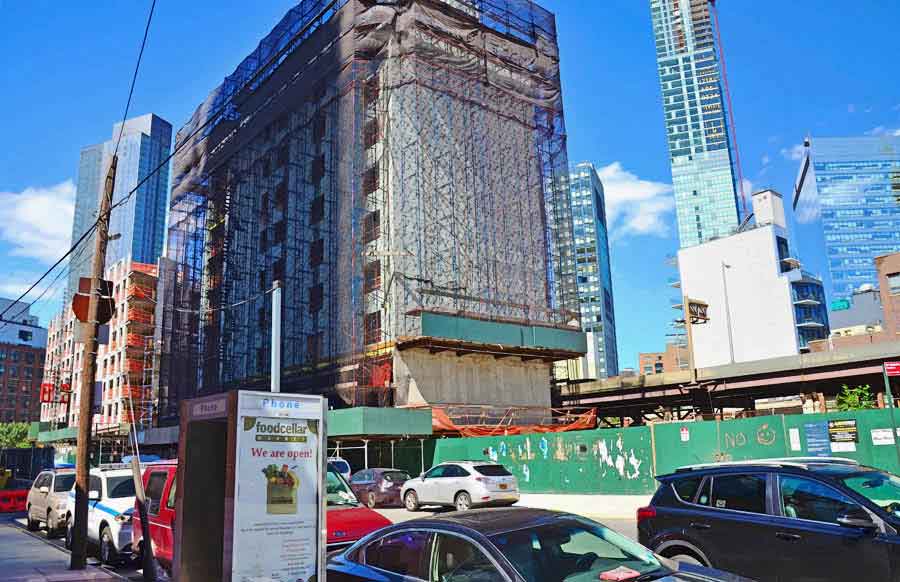 August 2016

A walk from Woodside to Greenpoint

A new crop is coming in, and old landmarks hide between shadows. Better to be overlooked than to be raised. No one can remember what had stood here before as if the past never existed. Memory is but a cruel fantasy that will not hold. All our monuments are erected to what will be.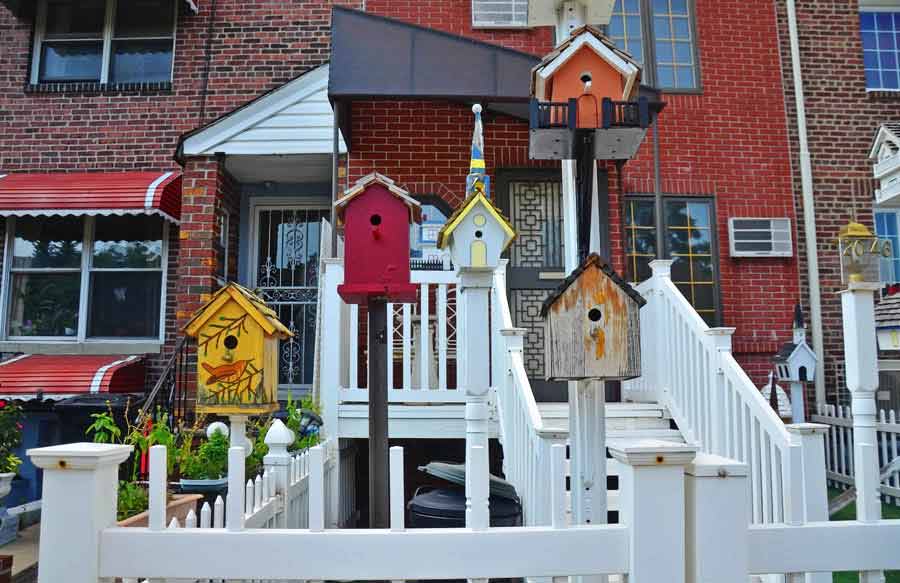 August 2016

A walk from Astoria to Long Island City

On many residential lots the home sitting atop it occupies most of the property, but people make do with what little yard is left over in all sorts of ways. I always find it curious how one neighbor seems to influence the next. If one yard contains a garden overflowing with flowers then there will usually be other well tended gardens on the rest of the block. If a lot has been paved over or left bare, then all on the block tend to be empty or garbage strewn. This of course is a generality for there are always exceptions to any rule. Then there are those yards that just refuse to be pigeon holed.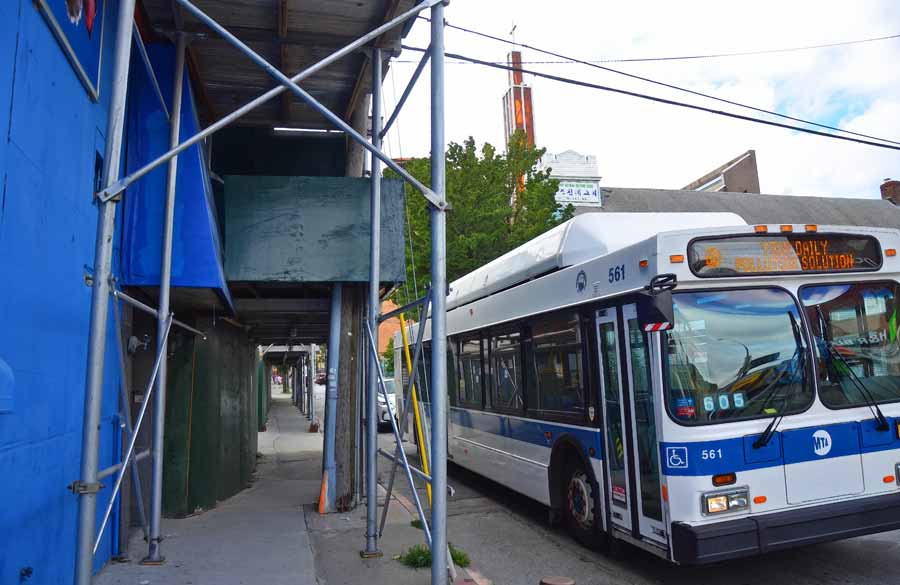 July 2016

A Flushing ramble

The day was too dark to photograph and perhaps too humid to walk. While there were many excuses to chose from, my feet would no longer listen and I was out the door. Sometimes the obvious just has to be disregarded if life is to be lived.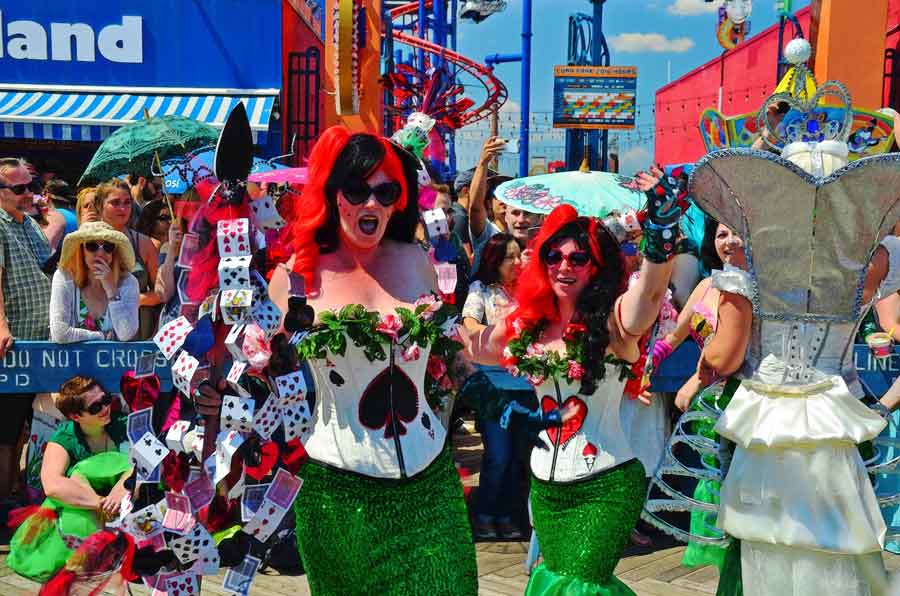 June 2016

A Coney Island ramble

The Mermaid Parade is a little premature this year, as it is not quite summer yet. No one seems to mind, let alone notice because it is a perfect day to be out here. We have grown very casual with the way we celebrate our holidays; if we get what we want out of them, then the particulars of tradition don't seem to matter much. I suppose the remolding of marked occasions to fit personal needs has become a tradition in itself.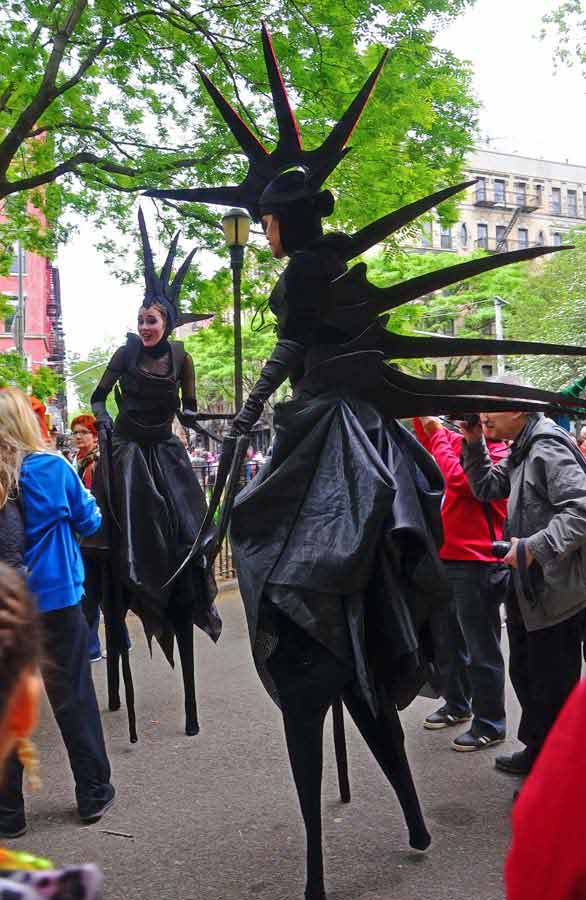 May 2016

A loop between Midtown and Soho

While New Yorkers love spectacle as much as everyone else, it is easy to become complacent when living in a creative environment. When our routines are broken by events and displays, only some become engaged as others try to go about living the ordinary. If alien beings ever invade the city's streets, we will all take a moment to whip out our cameras and begin to take selfies with them before continuing on to work or to shop.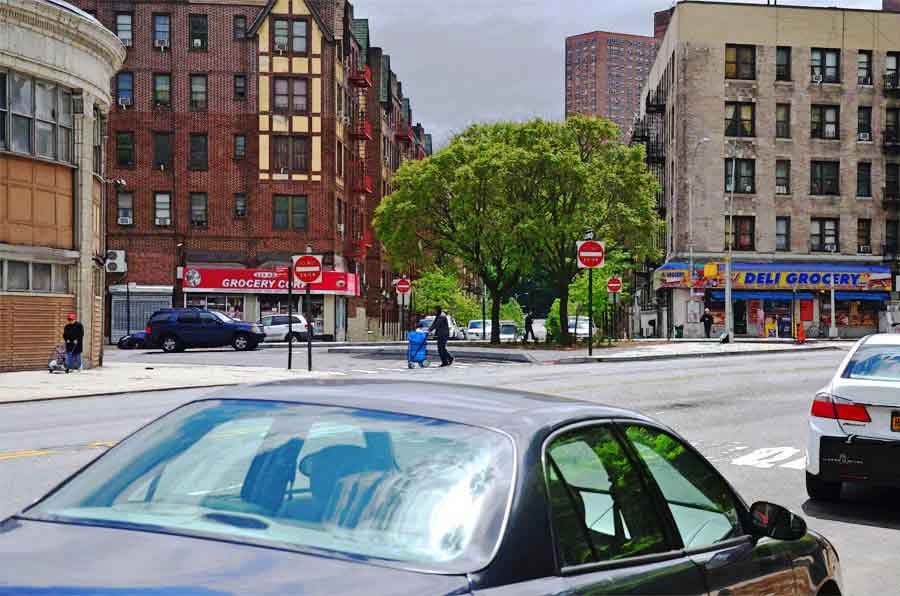 May 2016

A walk from Kingsbridge to Inwood

Streets off the grid and at different elevations often add up to the type of complex compositions that I am attracted to. They can also combine into an interesting array of highlights and shadows except when a deep overcast sets in. While the day started off promising, the incoming storm gave me the worst possible light to work under. Sudden sunburst relieved my frustration but they were all short lived. There was still something spring-like about all this, which carried my mood off to a better place.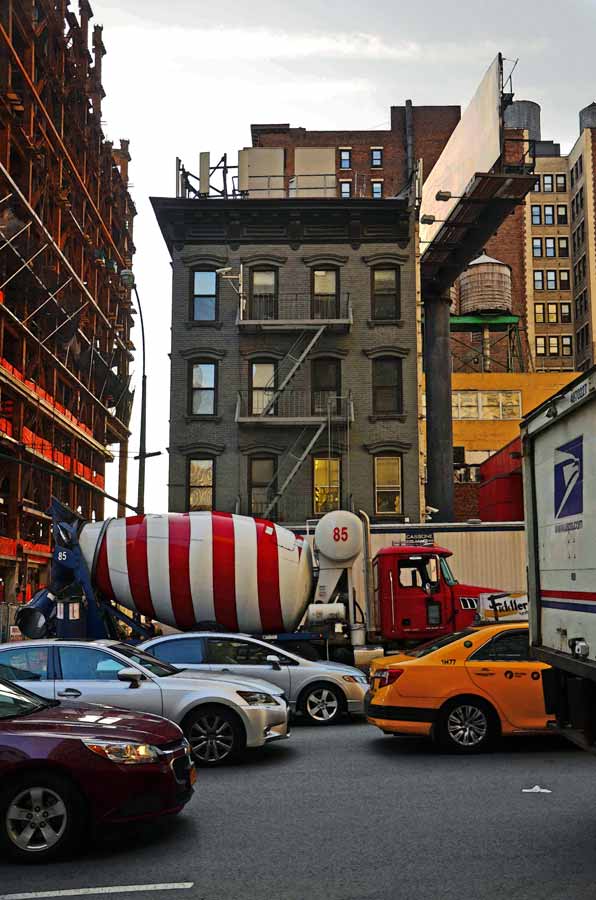 May 2016

A walk from Union Square to Hudson Yards

There have always been holdouts in the city; property owners that just wouldn't bow down to the pressures of developers no matter what they were offered. This has created some unusual and even notable pairings after they were built around. These contrasts are more noticeable these days as the buildings that go up are usually hundreds of feet taller than their neighbors. This clash however is no longer just one of competing styles but the defining of worlds.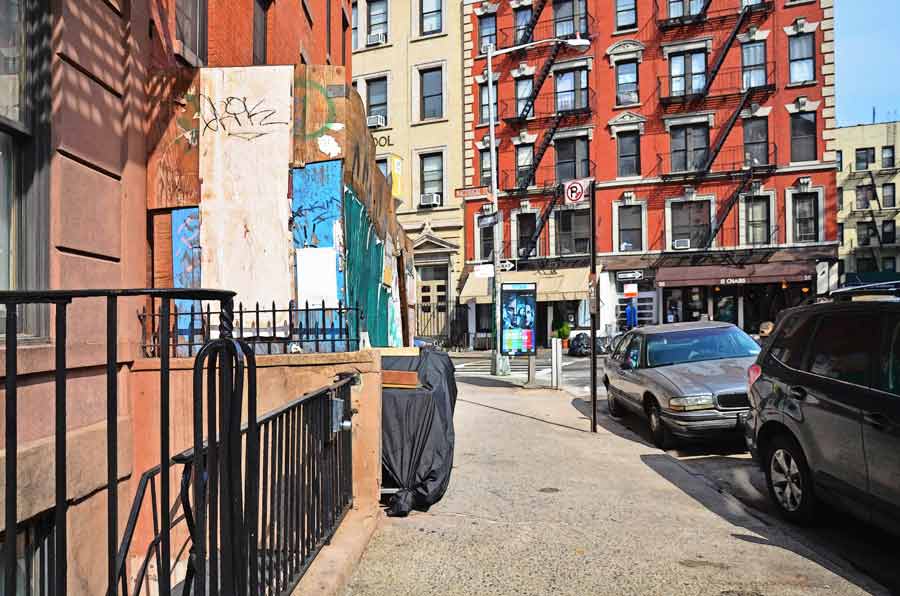 April 2016

A loop between Midtown and Soho

It is only April and the light of midday is already overwhelming. Still, the warmth, tempered by a cool breeze is welcome.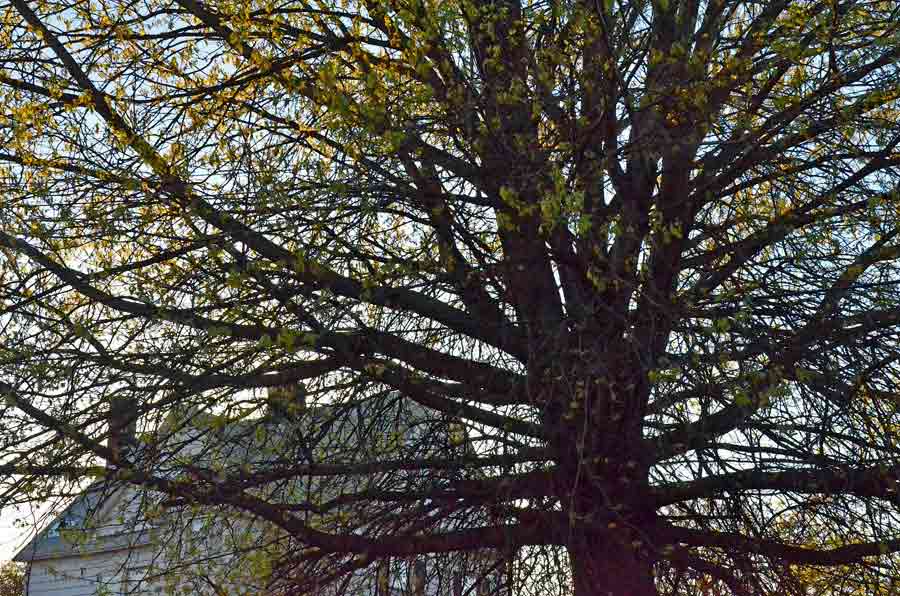 April 2016

A ramble around Flushing

Two many false starts have caused the trees to play it safe this time around. The days have grown long, the, birds have become frantic, but branches have remained dark spindly silhouettes against bright skies. Suddenly all is changed. Trees that were bare just a day ago are now furiously blooming, and every swollen bud now bares perfect green leaves. It's as if the entire season was condensed into this one day.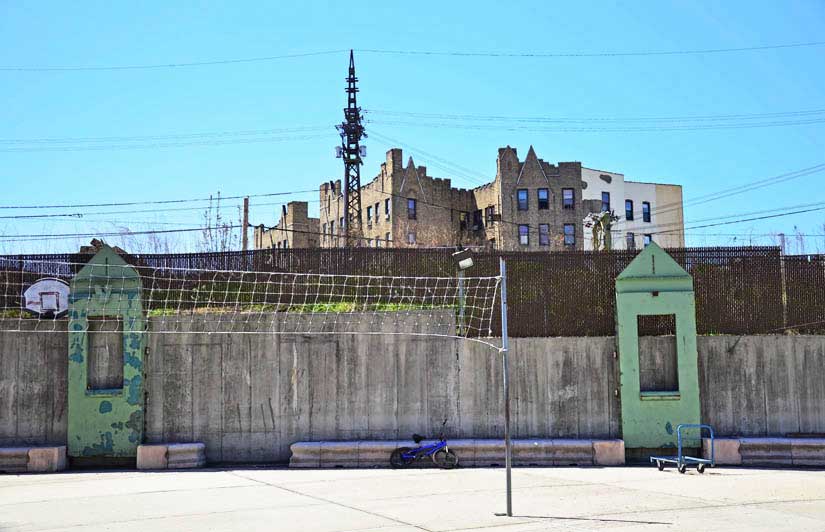 April 2016

A walk from Woodside to Astoria and then down to LIC

There was a time after the farms began to leave Queens that it took on an emptiness. Developers would come to fill every nook and cranny, but this did not happen overnight. Even as a kid empty lots just seemed a natural part of the landscape. Every once in awhile a view still turns up that captures that odd disjuncture between the works of man and open space.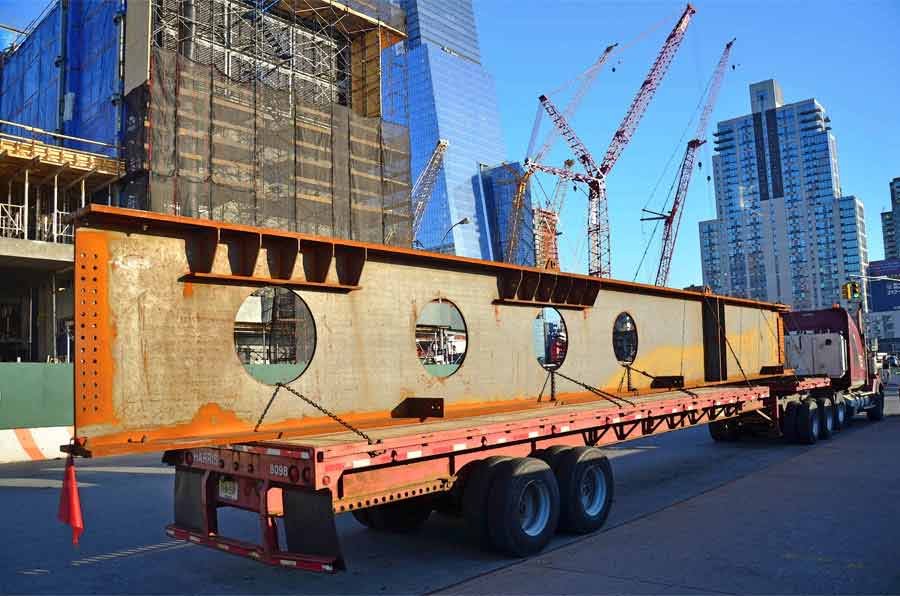 April 2016

A walk from Union Square to Hudson Yards

From a distance the construction of a skyscrapper looks like children playing with toys. The enormity of such projects only becomes apparent when this distance is reduced. The assembly of cranes takes up multiple city blocks, and a single steel beam probably weighs more than my entire wood frame house.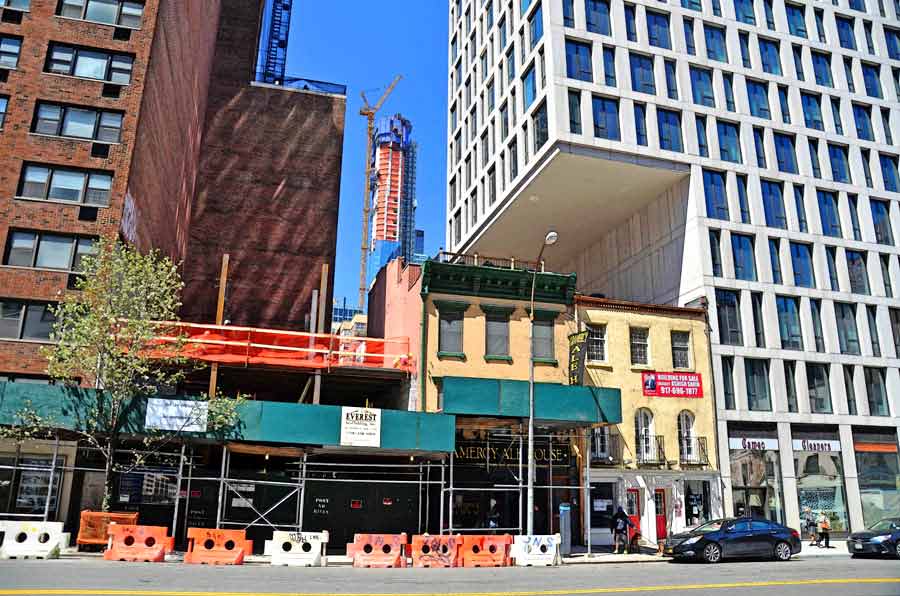 April 2016

A Midtown ramble

Towers seem to be rising everywhere I look. There is barely a single quiet street to be found that some behemoth is not looming over like some monster ready to pounce. Someday we will all be imprisoned into hundred story ghettoes with over packed streets being only assessable to those with special permission.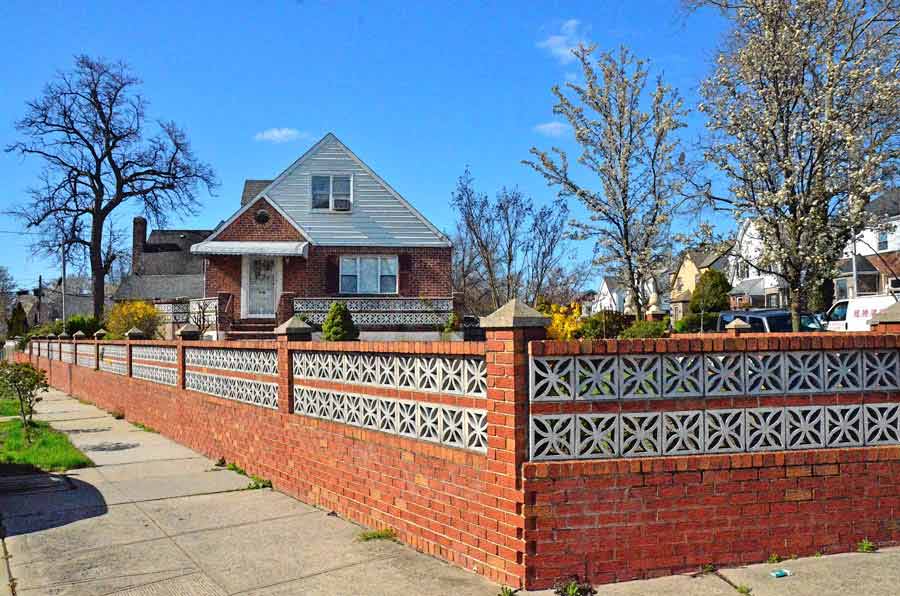 April 2016

A loop between Flushing and Bayside

Walls are much more popular than fences these days. The next new trend will be moats.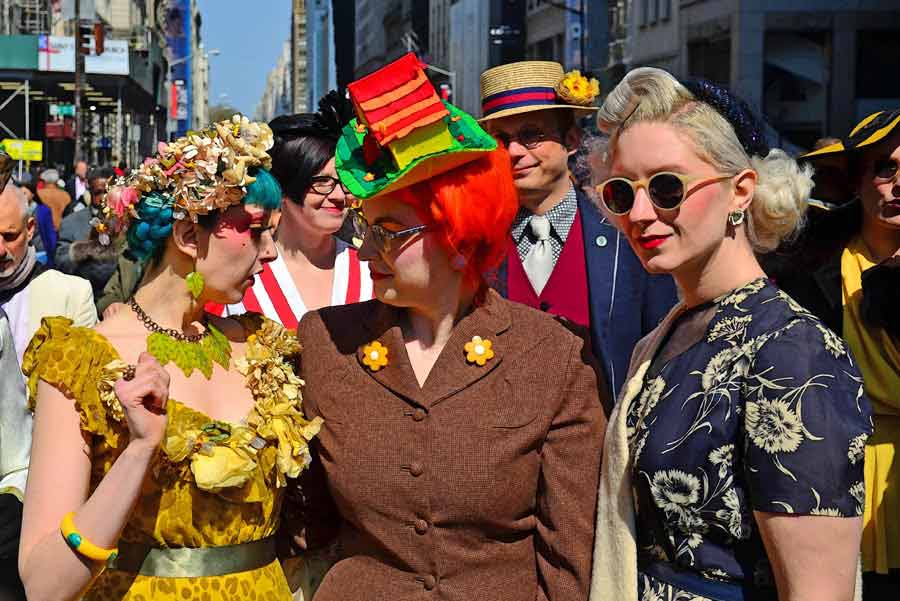 March 2016

A Midtown ramble on Easter Sunday

While there are always sights to be found on the streets of New York, they would be much more interesting if people always dressed as if they were attending the Easter parade. Even if the spectacle were put aside, the remaining elegance and enterprise would carry the day.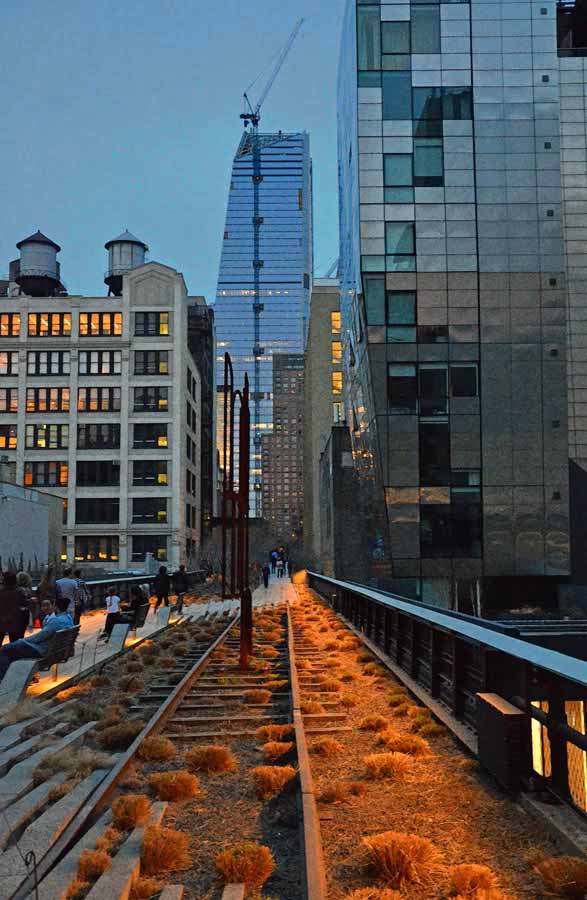 March 2016

A walk from Union Square to Hudson Yards

The soul of the old abandoned elevated railroad spanning the Westside was that this ribbon of wildness was uncharacteristic of the industrialized quarter it was set in. Even when inaccessible, its dynamic contrast still managed to feed one's spirit. Now I understand that it was turned into a pretentious park to match the pretentious new neighborhood that is growing around it. In a city fixated on controlling everything, wilderness is anathema.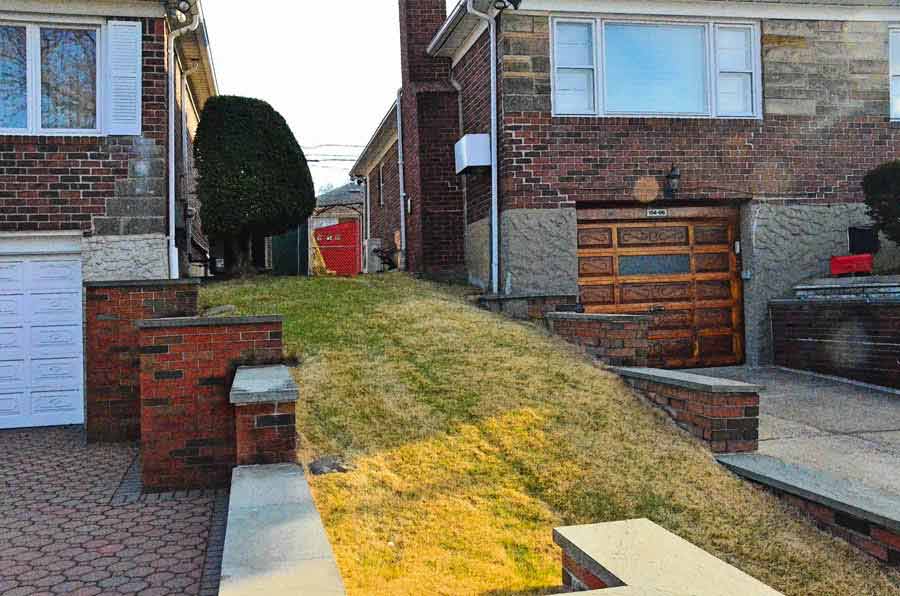 March 2016

A loop between Flushing and Whitestone

The homes lining the street ignore the rolling terrain they are set in as best they can. Retaining walls are put up to control the inevitable bulges, but the real walls lay hidden around ourselves.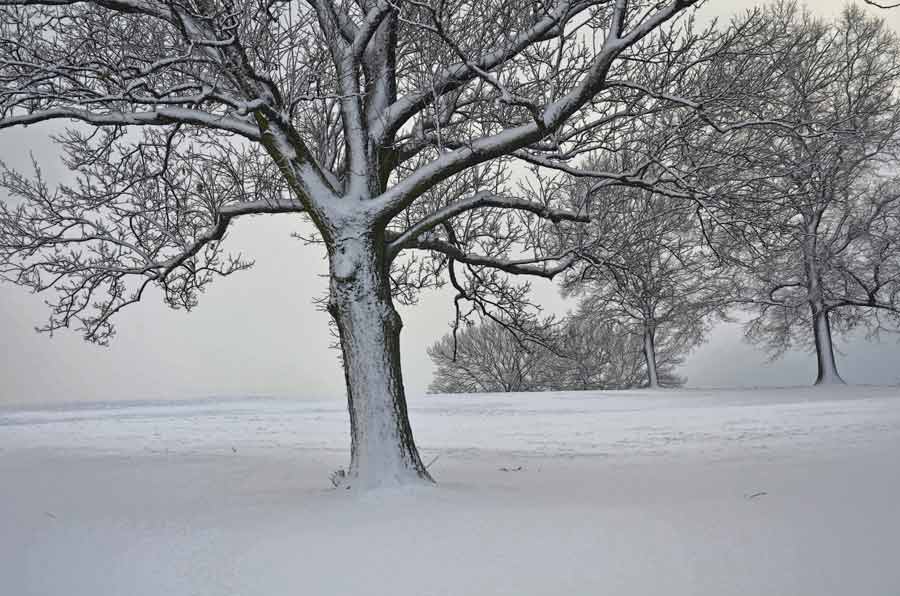 March 2016

A walk in Kissena Hollow

The snow began falling before daybreak. By the time I reached the fields, all was encrusted in white, crackling under my feet. The sun returned before noon, and before the day was over all traces of winter's last gasp had vanished. How many miracles have I slept through?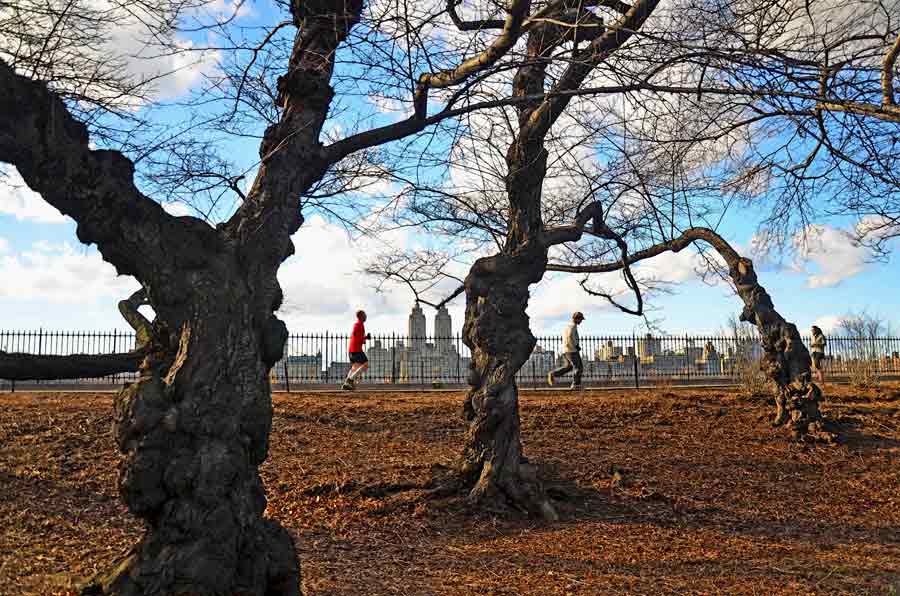 February 2016

A walk from the Upper East Side to the Upper West Side

The coming of spring can always be sensed before it is seen. There is just something in the air that refuses to go unnoticed.

---
Copyright 2016 Alan Petrulis All Rights Reserved