NEW YORK RAMBLES (page 29)
page 1 2 3 4 5 6 7 8 9 10 11 12 13 14 15 16 17 18 19 20 21 22 23 24 25 26 27 28 30 31 32 33 34 35 37 38 39 40 41 42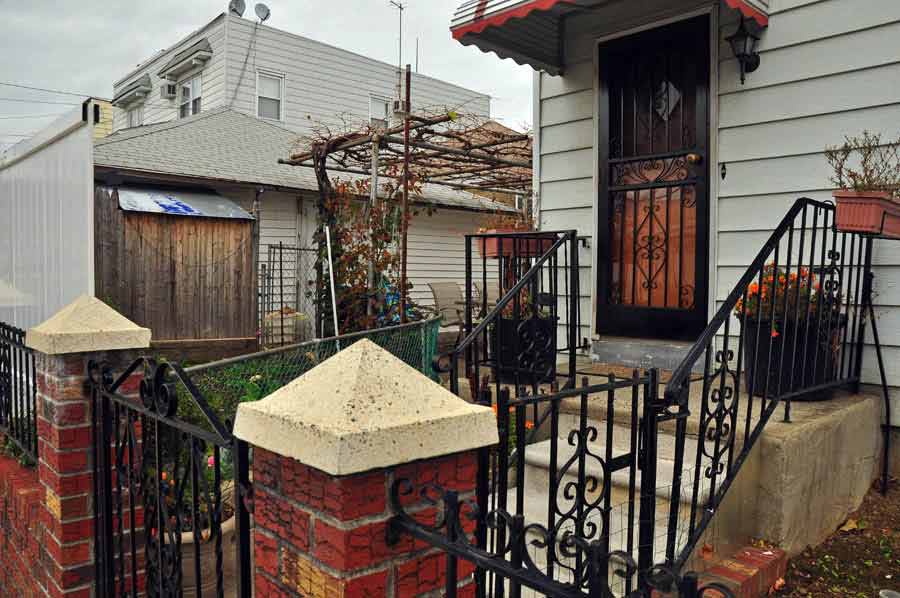 November 2010

A 7 mile loop between Flushing and Bayside

It is a day of in-betweens. Most leaves have fallen but not all, some weeds cling to their color while leaning against pale stalks. People have begun preparing their yards for winter yet a folding chair sits out among fading blooms, and a pile of bricks reveal a job undone. Even the calm of day seems threatened by the stirrings of a northerly wind. Today is like all days.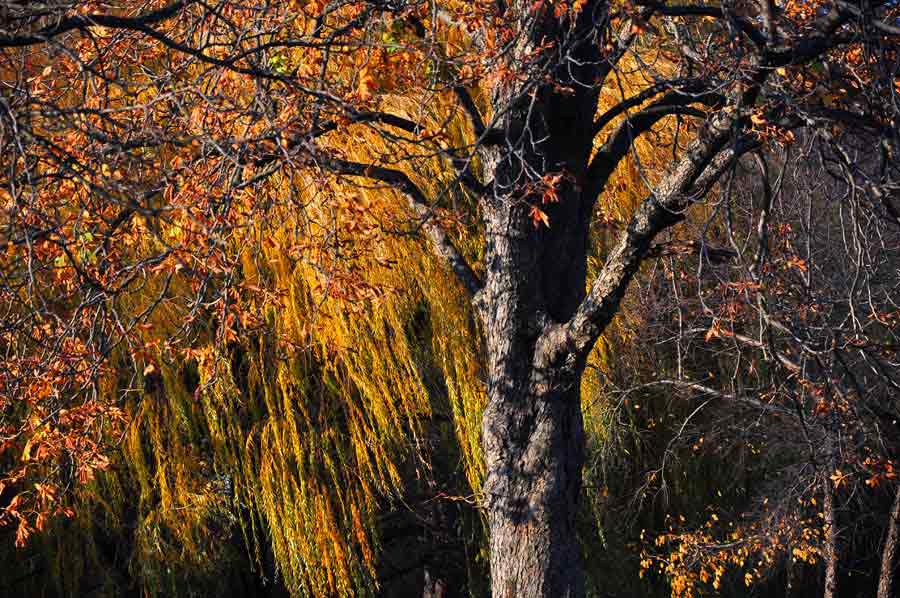 November 2010

A walk in Kissena Hollow

Some leaves cling on, a year unfinished.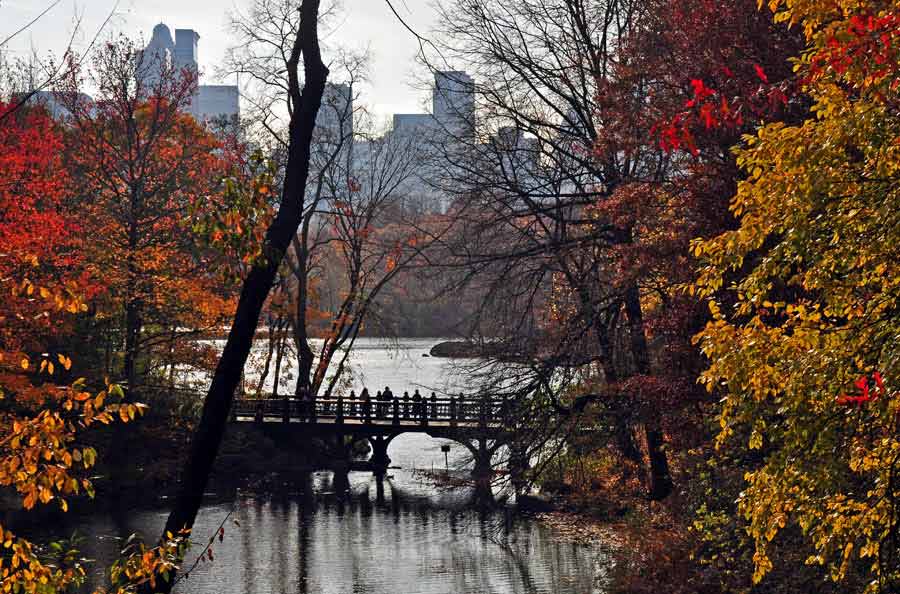 November 2010

A 7 mile walk from Union Square to Morningside Heights then down the Upper West Side

Even the city is no stranger to the season's colors. As trees turn one by one a carpet of yellow is replaced by that of rusty red, then scarlet. The calculation is based on the conjunction of falling temperatures and failing day but the exact formula seems impossible to decipher, but then who would want to?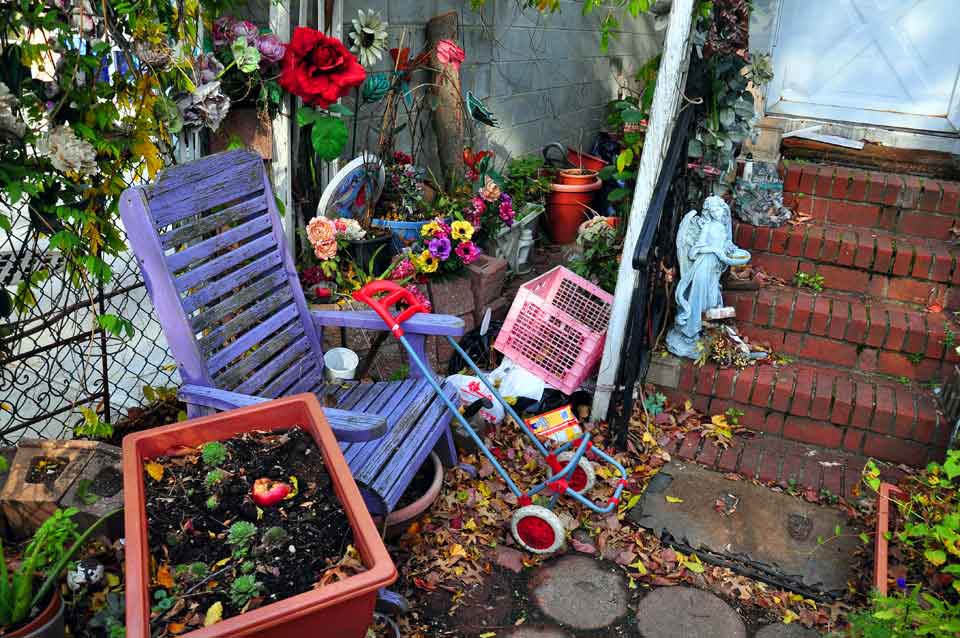 November 2010

A walk through Flushing

It does not take a huge estate or even good taste to live richly.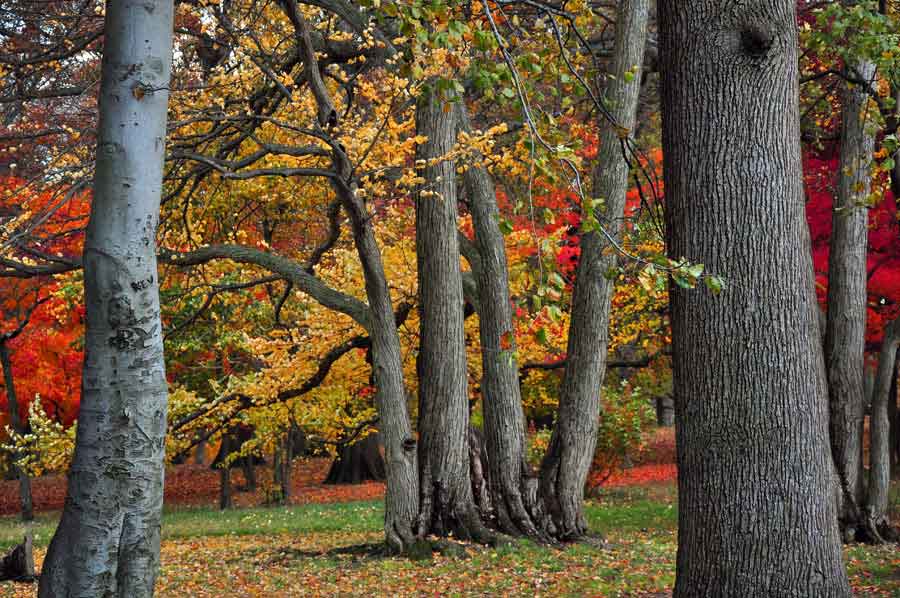 November 2010

A ramble in Kissena Hollow

Autumn seems longer than usual. There has been no peak only intermittent bursts of color. It's as if every tree has decided to go it alone this year and when any two erupt in a golden glow it is more by coincidence than mutual consensus.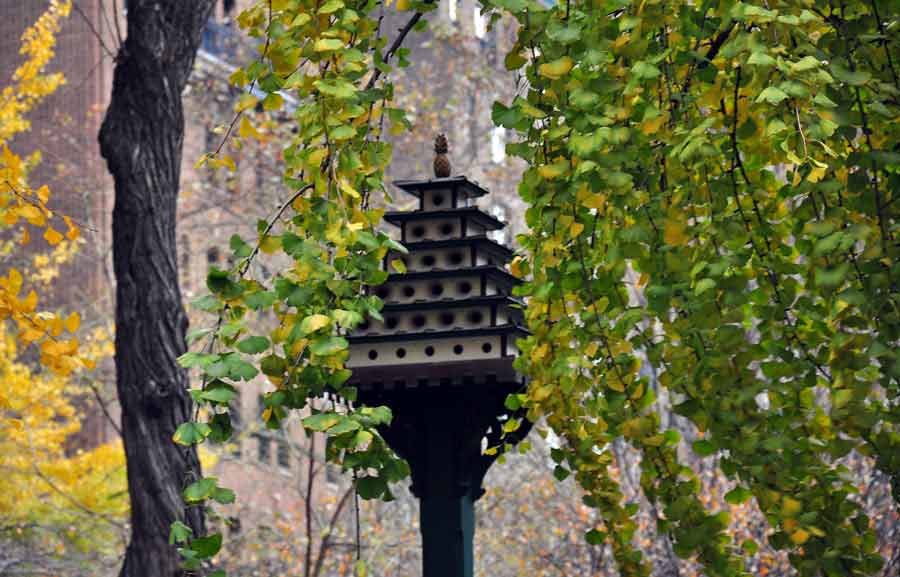 November 2010

A walk from Gramercy Park to Chelsea

I have tried to photograph this wedding cake style birdhouse pagoda for years. When the light has been right I had no camera, when well equipped I disliked what I saw. Today was a day of convergence.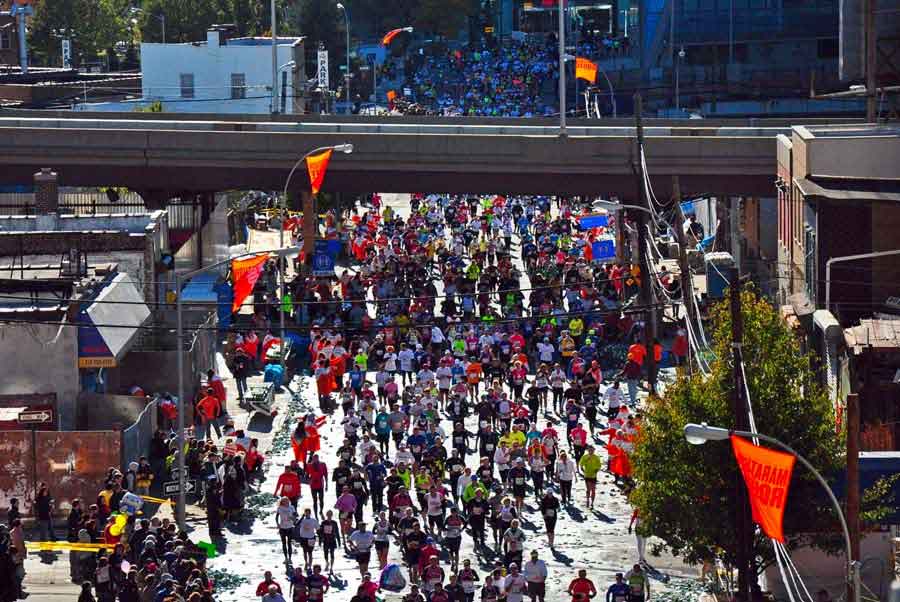 November 2010

A brief walk in Long Island City

I tend to pick and choose the parades I attend carefully for my interest really lies in spectacle. A marathon on the other hand is more of a participatory event; I am sure the runners love the cheering crowds but as a spectator it does little more for me than watching joggers in the park. This predisposition was challenged today when my path unexpectedly crossed with a swarm of runners. En mass they had transformed a dusty grey landscape into a spectacle that I couldn't help but notice.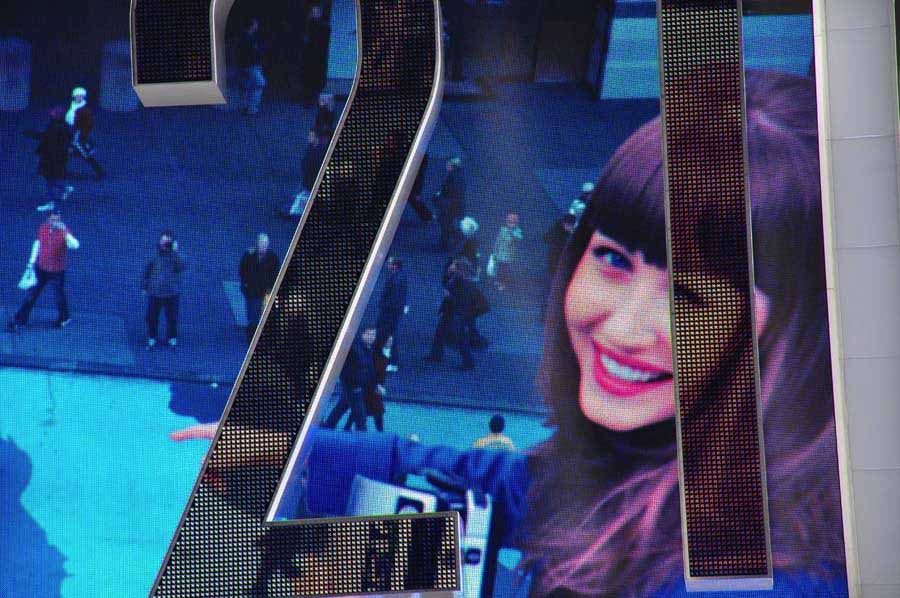 November 2010

A walk from Gramercy Park to Central Park then down to Times Square.

I forgot about the billboard that snatches people up from the street. I was trying to compose a shot and suddenly there I was, up there as part of the composition. There have been countless arguments over privacy rights, and then there is the issue of unearned fame. Well, we live in an age when simply surviving being at the wrong place at the wrong time makes you a hero. I think I need to loose more weight.
October 2010

A walk from Soho to Midtown on Halloween

I made the mistake of leaving the parade route to find a better spot to photograph from and the police wouldn't let me anywhere back near it again. I wasn't the only one, there were a lot of unhappy people on the streets. It seems that participation in any event these days is limited to the people the police feel they can control. With so many excluded I celebrate with them on countless side streets. We are not all prisoners yet.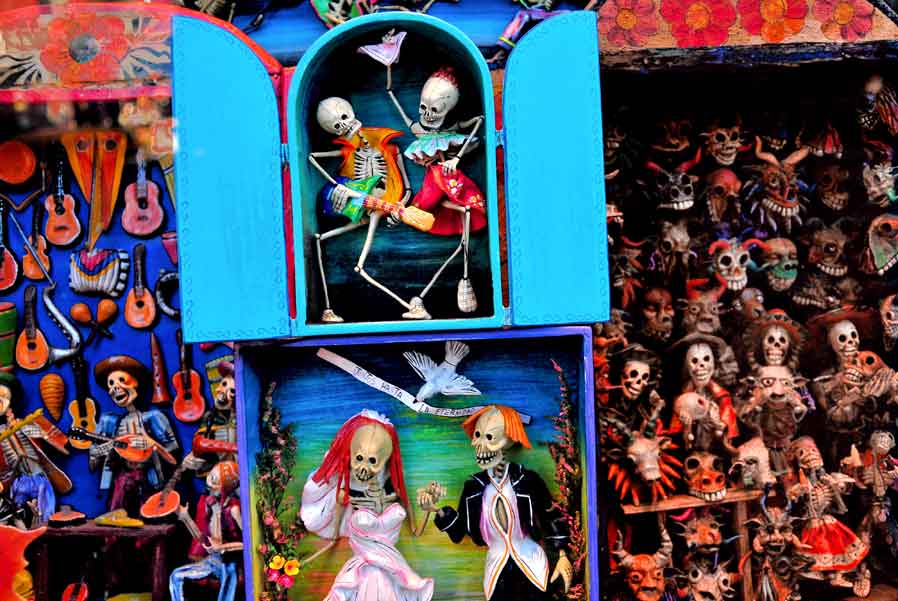 October 2010

A walk from the Battery to Chelsea

Sometimes it seems as if all those I pass on the streets have their faces deeply buried into some electronic device. Between those that appear to be talking to themselves, and those glued to their screens in some sort of hypnotic stupor there is little to tell them apart from those we lock away. I have been informed that this is the information age; the world is at our fingertips, the world I see narrowing by the minute. Stores have already begun their sales for Christmas. Soon we will only have two seasons, shopping and super shopping. One store window is actually in tune with the calendar. If only the skeletons held cell phones, it would be perfect.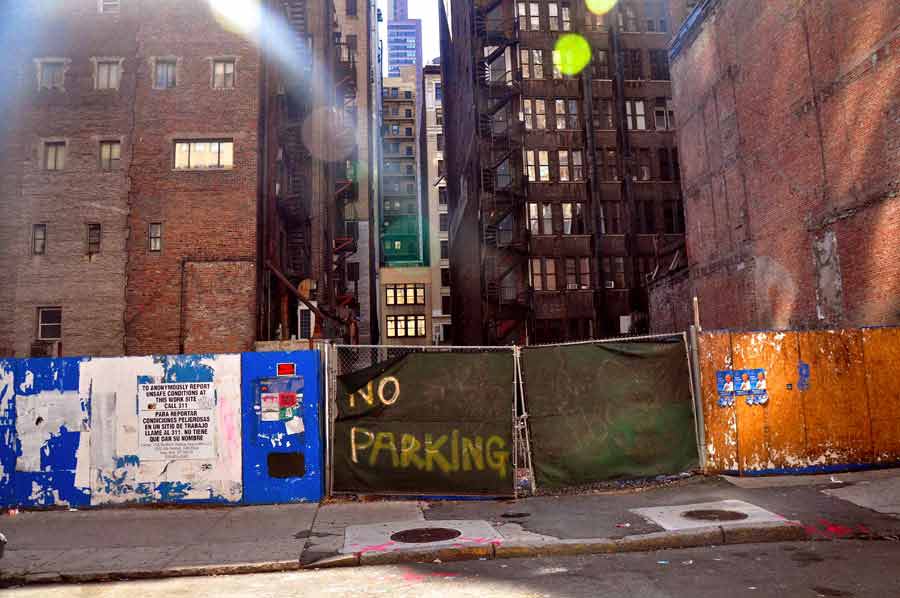 October 2010

A walk from Midtown to the Wall Street

Sometimes it is hard to figure out what makes a good composition, it's really a matter of what feels right. I just shoot and worry about the why latter.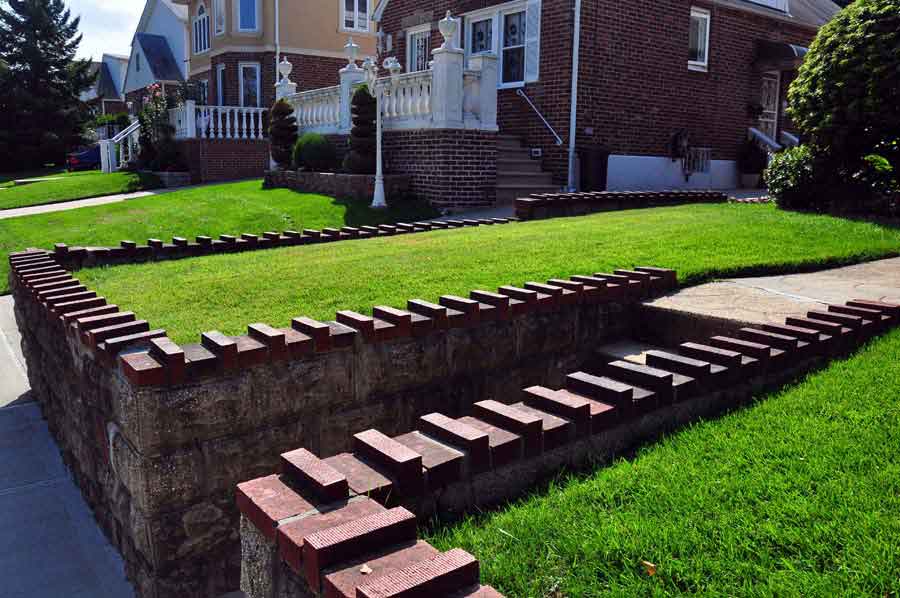 September 2010

A loop between Flushing and Fresh Meadows

There are still large fallen trees about a week after the big storm, the parks are littered with torn branches. It seems that it was the drama of the event that attracted me to it for I have grown weary of photographing the carnage. My camera may be capable of framing the world in its peaceful glory but my eye can't help but stray to its wounds.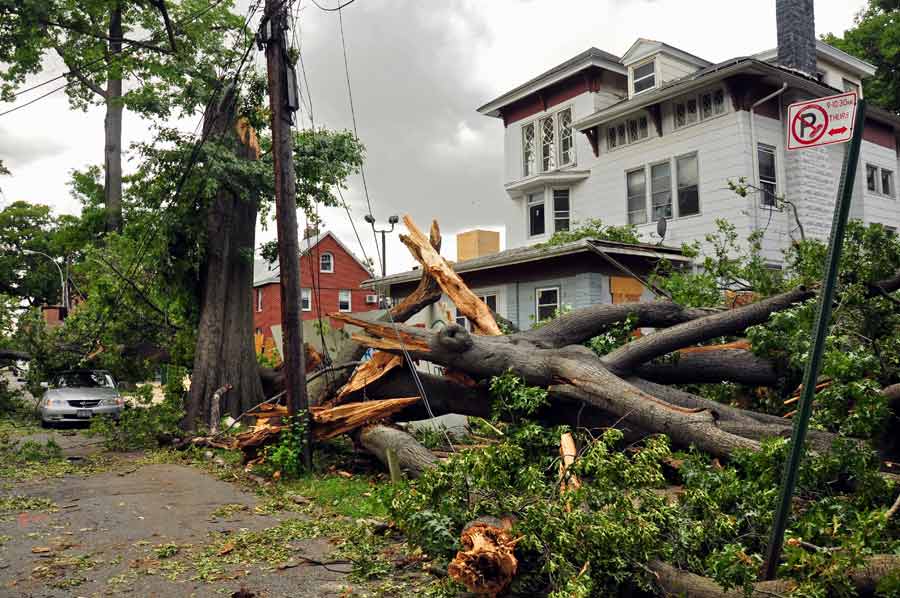 September 2010

A walk through Flushing and Murray Hill

It has been a dry oppressive summer and now that it is drawing to a close I am sorry to see it go. I always look forward to the colors of fall but lately I have been thinking about green. While there seems to be just so much of it this time of year I think back to those months without it, when the coming of green is the great promise. It is life itself. Every day my feet have been sweeping through more and more dry leaves that have dropped prematurely, and my complacency has withered with them. Now as I pass from one storm damaged street to the next the loss seems endless. My summers to come will be far less green.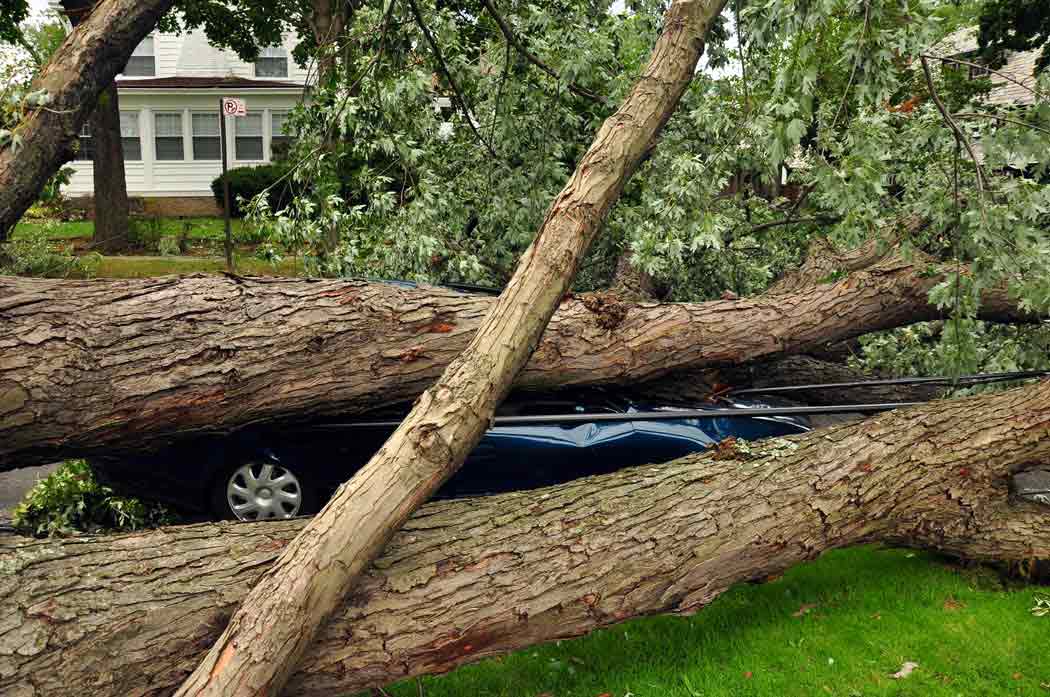 September 2010

A walk through Flushing and Auburndale

The storm was a lottery, stand there your dead, stand here you survive. The streets are now a tangle of toppled trees, torn branches, and splintered electric poles. Wires are everywhere like a giant spider web torn asunder. It takes awhile to comprehend what I'm seeing. I search for the right angels, the dramatic shot, but its like walking among the dead of a battlefield searching for fallen comrades.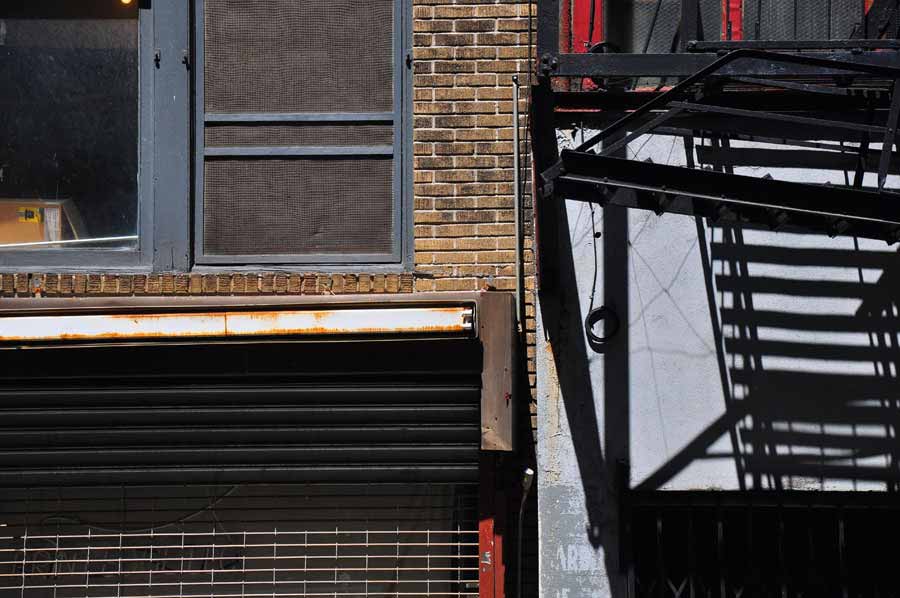 September 2010

A Midtown ramble

It is stormy downtown though the sky is as sunny, sharp and blue as it was nine years ago to the day. The tragedy at the World Trade Center occurred because the lives of the people of this city were seen as nothing but pawns, subject to the agendas of others. It seems that nothing has changed. Today I will ignore the vitriol and live the day as I should be able to live every day.
September 2010

A 9 mile walk from New Utrech to Brooklyn Heights.

In theory any stretch of elevated railroad should look much like the next since they are made from cookie cutter parts, but I'll walk blocks without spotting anything of interest then suddenly there are multiple compositions to be had for the taking. Every shop sign and kink in the road adds its own dimension. Add in weather, season, and time of day and there are more variables than can be calculated.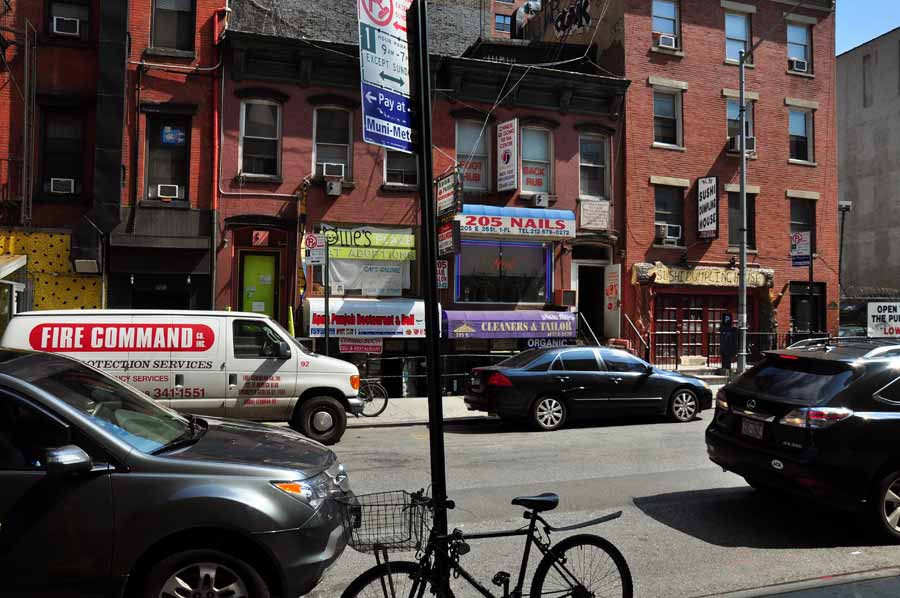 August 2010

A 6 mile loop between Midtown and the Lower East Side

New York may be known for its large brand stores but we are really a city of small shops. They are like the weeds that grow out of every crack and crevice struggling to survive on whatever nourishment they can find. These businesses have set up legally, illegally, and sell every substance known to man and then some. If no sustenance is to be had they will survive on hope and dreams as long as they last.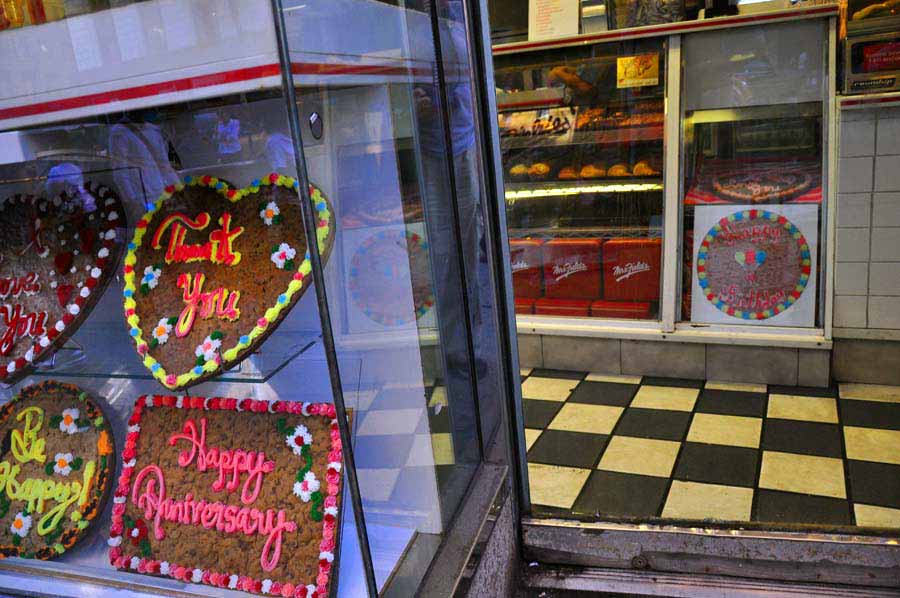 August 2010

A walk from Union Square to Times Square

A strange alchemy awaits me as I near Herald Square. Store windows filled with cookies, cakes, jewelry, and perfume entice those passing by but it is the underlying magic in color and shape that seize my soul and capture my eye.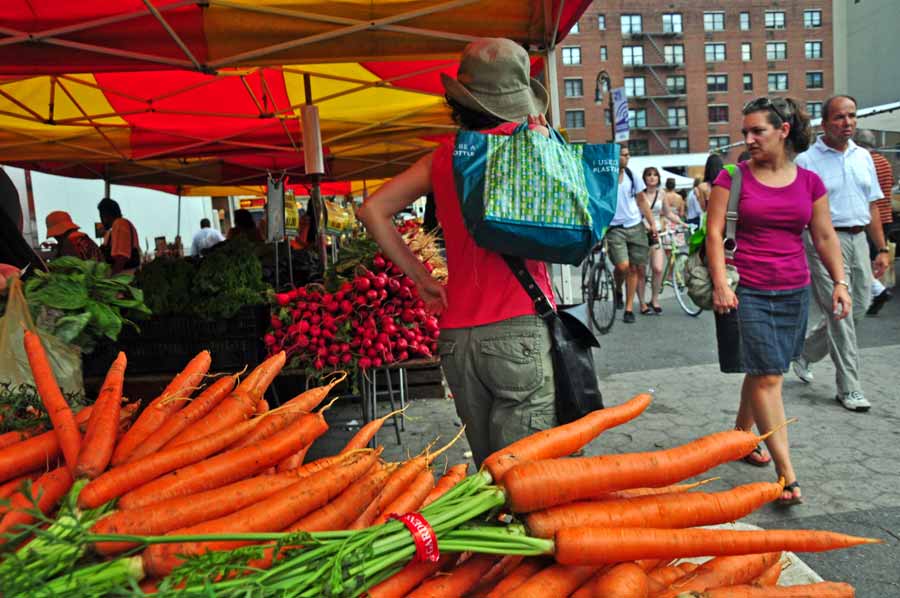 August 2010

A walk from Soho up to Union Square

Heat has cast an oppressive haze over all, the air is heavy, my feet slow. Buildings at a distance are pale ghosts and the entire city seems as it will fade away in an awakening dream. Up close it is a different story. Children dressed in bright colors splash around with laughter in the fountain at Washington Square, pants rolled up and mischievous grins. The green market is everything but green with countless hues from the season's bounty. A summer without fruit is like a life not lived.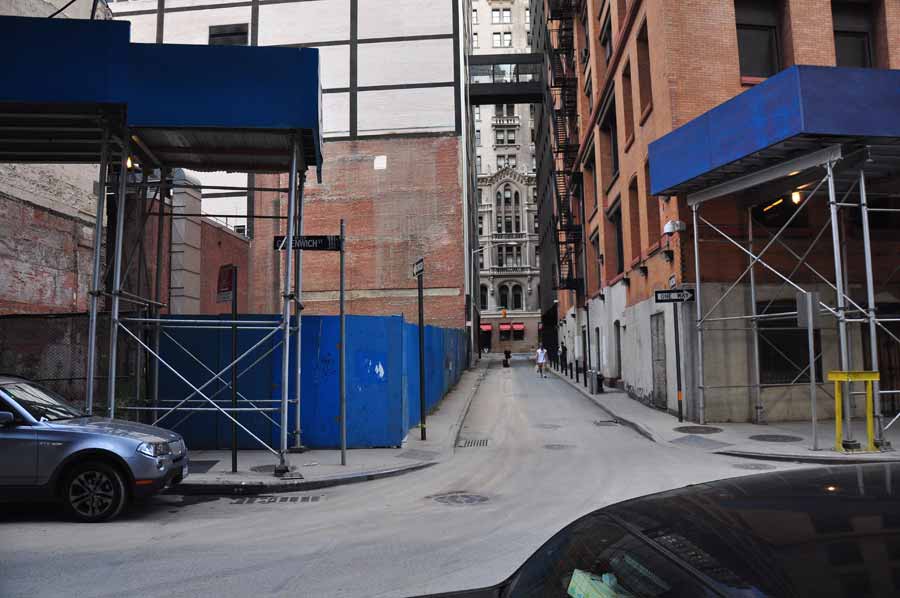 July 2010

A walk around Ground Zero

A truck rumbled by and I was jolted back years. It was the dust, that same chalky dust that once filled every crevice on the streets, that filled my lungs. It is a sad mixture of pulverized debris, the dead, and hate. Glass dust and asbestos are not the only toxins left to breath in.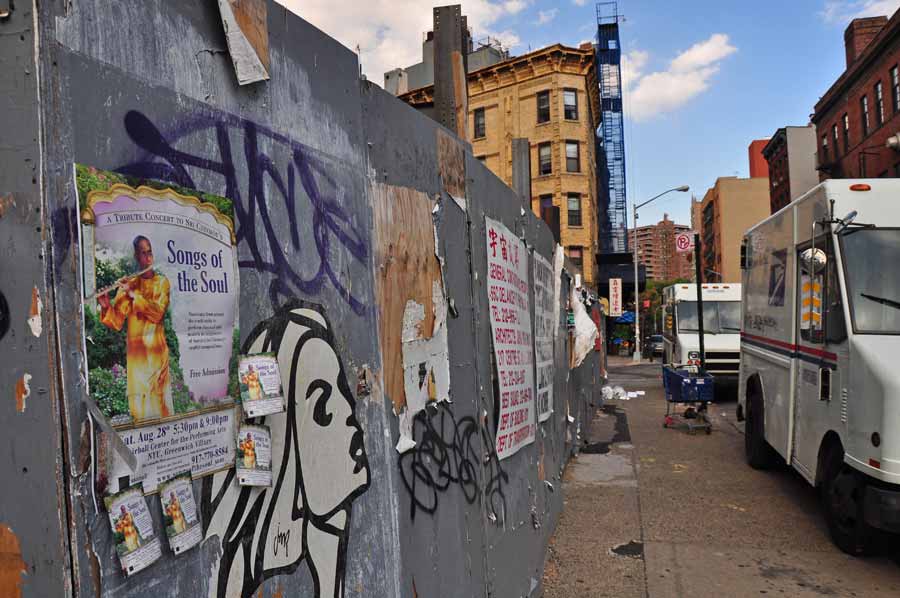 July 2010

A 6 mile loop between the Lower East Side and the Battery

Sometimes I think no one is happy, that we all yearn to escape. There is no shortage of those who claim they have the answers, but even those who seem to have found a genuine path too often travel down it while ignoring the world that is lived in. The way we perceive our lives may be an illusion but the pavement is really hard.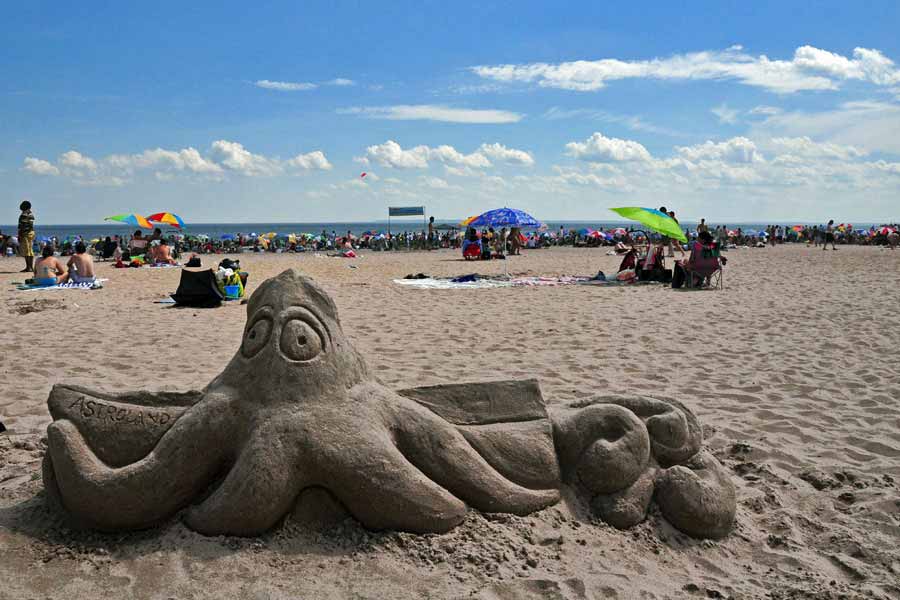 July 2010

A Coney Island ramble

The unseen hand that disperses visitors across the sand at evenly spaced intervals had vanished. All social norms regulating personal space had melted away. The beach was now hidden by an impenetrable tangle of skin and umbrellas fused together at the water's edge. Few dared to stray far in fear of bursting into flame at any minute. In the heat that ruled the day even I was careful not to touch that which had been touched by the sun. Any inopportune discretion was an invitation for ignition or at the best, burnt flesh.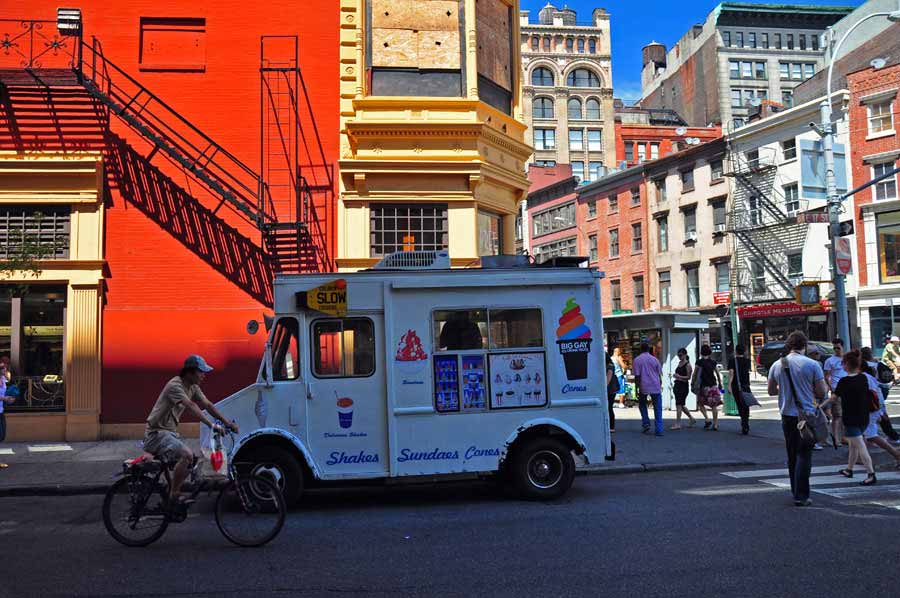 July 2010

A Midtown ramble

Is it possible to map out a destination? I cannot even say what first catches my eye, I am usually entranced going in. Their is no reserve, no hesitation in my steps, no tentative stares, it is as if we have been together forever before we ever embraced.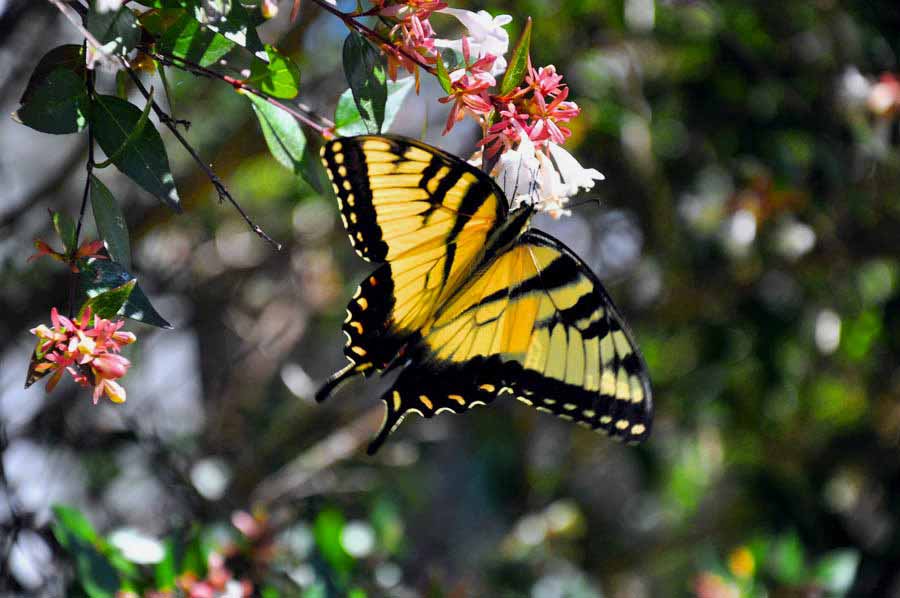 July 2010

A ramble in Kissena Hollow

I have yet to see a firefly, even the crickets have been conspicuously quiet. They are the romantics of the night and their absence is a lover's heart charred to ash. There is resurrection by day in the familiar chirping of cicadas as the bright hours of afternoon turn hot. Now I know summer has truly arrived. Their song takes me back to childhood, of days spent closer to the earth. Once the comings and goings of insects were more real than than all those who now fill the morning train. Butterflies suddenly fill the air.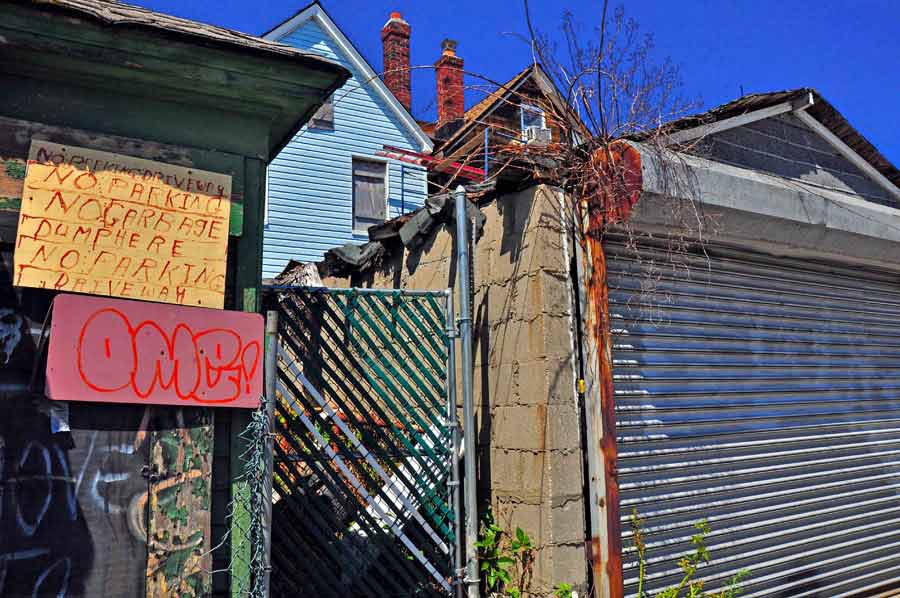 July 2010

A 9 mile walk from Jamaica to Flushing

We heap on layer upon layer like coats of fresh paint that refuse to completely cover. What bleeds through are memories, both poignant and slight that won't be silenced. If I dig deep enough I will find Troy.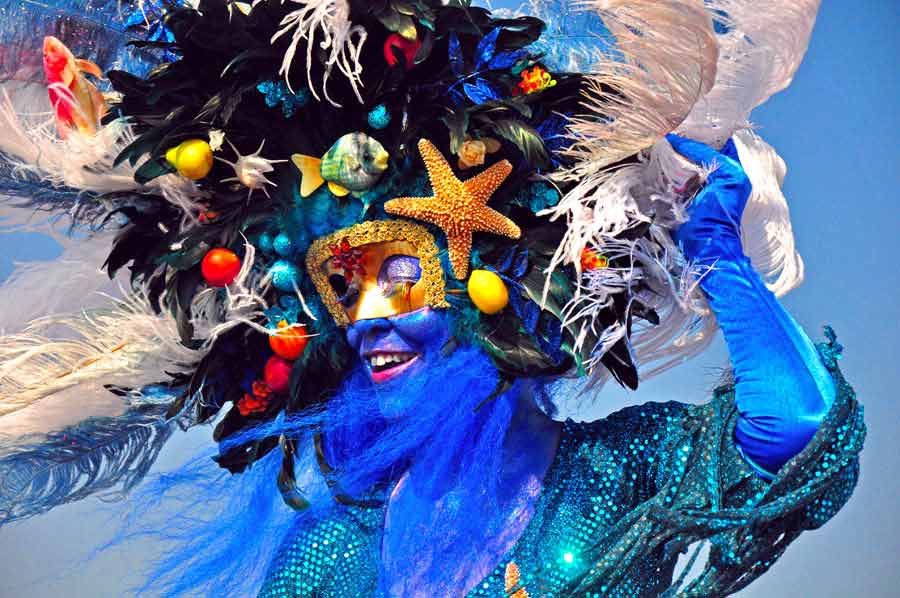 June 2010

A ramble around Coney Island

A drunken god has created a beachcombers paradise as mysterious creatures of light and darkness flood the streets. I take no heed of stinging tentacles, of poisonous venom, I am immune to all.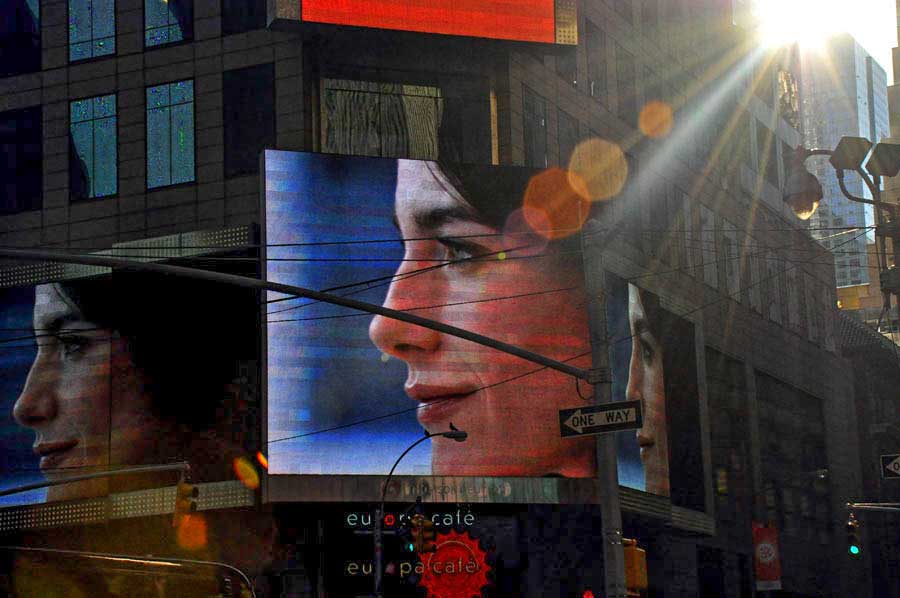 June 2010

A walk from Union Square to Times Square

All the venders have been chased from 42nd Street. Is it heresy to say the street feels empty? Times square seems brighter than ever with illuminated signs screaming down from every corner and height, and yet the light does not wake us. The globe may be off its orbit but they have not yet succeeded in blotting out the sun.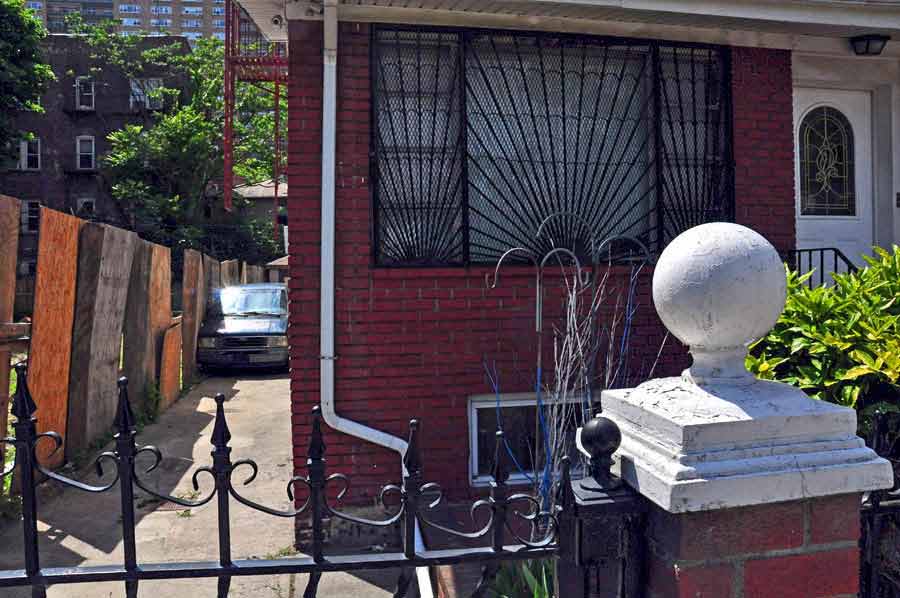 June 2010

A walk in Coney Island and Brighton Beach

At first glance these small homes and yards seem a mishmash of components, but it finally struck me that there is nothing new here, nothing that I haven't seen a thousand times before. There is a language being spoken here, the metal grates, the glazed bricks, the plastic yard ornaments are all its vocabulary.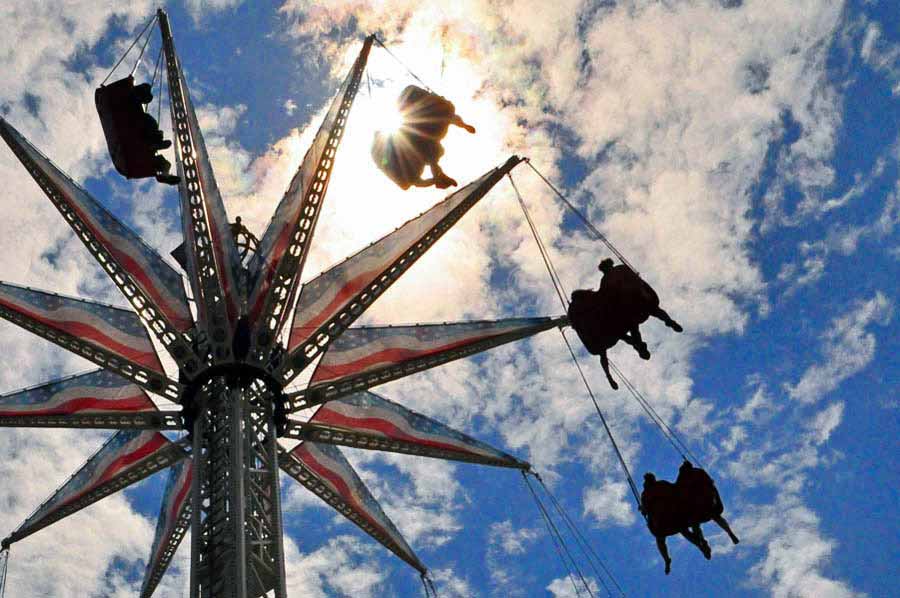 June 2010

A walk in Coney Island

There is a strange balance in the air; new amusements with their brightly painted sheen hurl riders into screaming ecstasy but an arcade has been burnt out and shuttered stores are in various stages of demise. I forget the real estate wars when I reach the boardwalk. The air is crisp and the ocean nearly a turquoise blue. A single white sail stands out against the distant highlands and I drift along with it.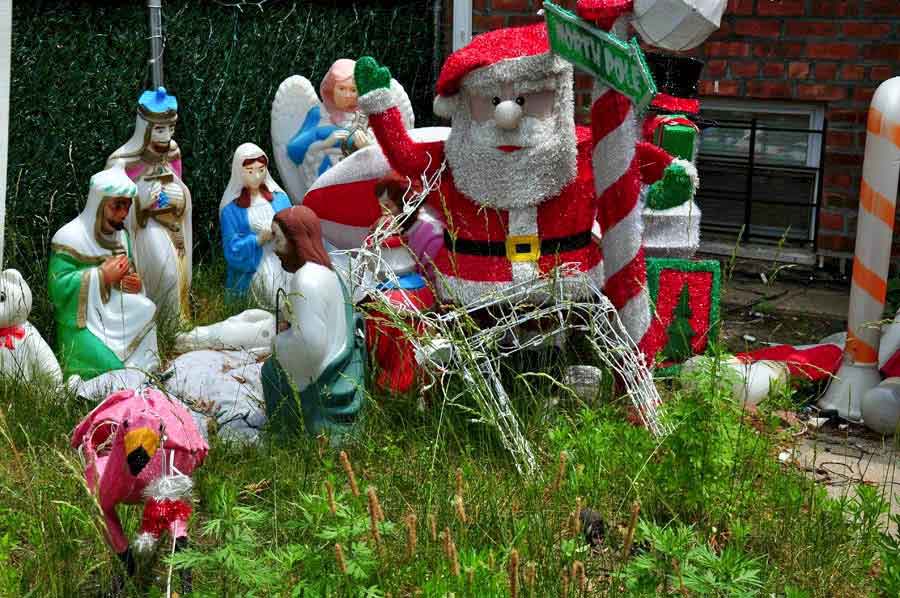 June 2010

A loop between Hillcrest and Auburndale

Santa has overstayed his welcome; six months is a long time even for this jolly fellow. A turf war now ensues with the pink flamingos. The reindeer and elves have been battered, and Frosty has bitten the dust, but Santa seems to have held his ground. Soon he will have to contend with the weeds.

---
Copyright 2010 Alan Petrulis All Rights Reserved