NEW YORK RAMBLES (page 28)
page 1 2 3 4 5 6 7 8 9 10 11 12 13 14 15 16 17 18 19 20 21 22 23 24 25 26 27 29 30 31 32 33 34 35 37 38 39 40 41 42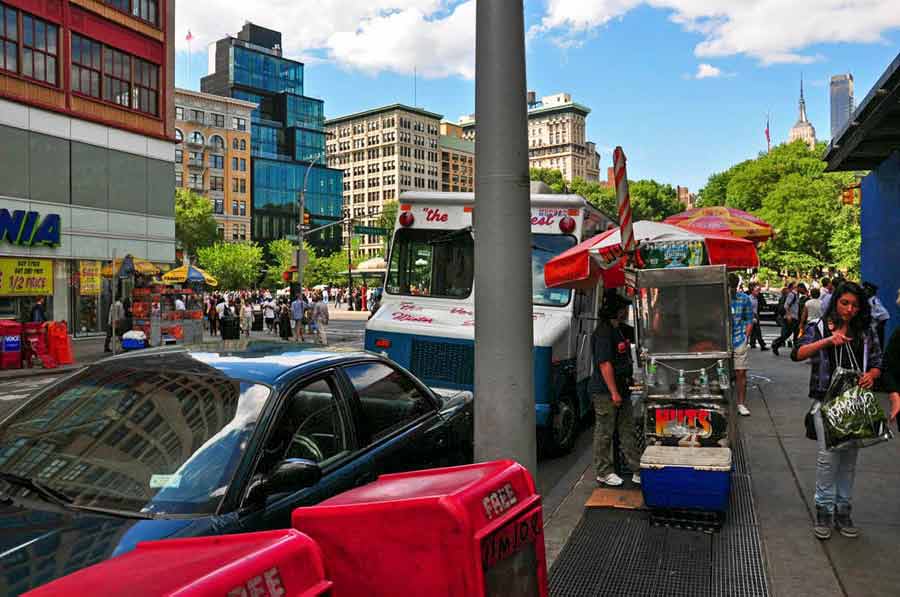 June 2010

A loop between Union Square and Chelsea

I find that the growing visual confusion of the city tends to makes great photographs but I'm also walking around more and more in a daze. What has happened to this city?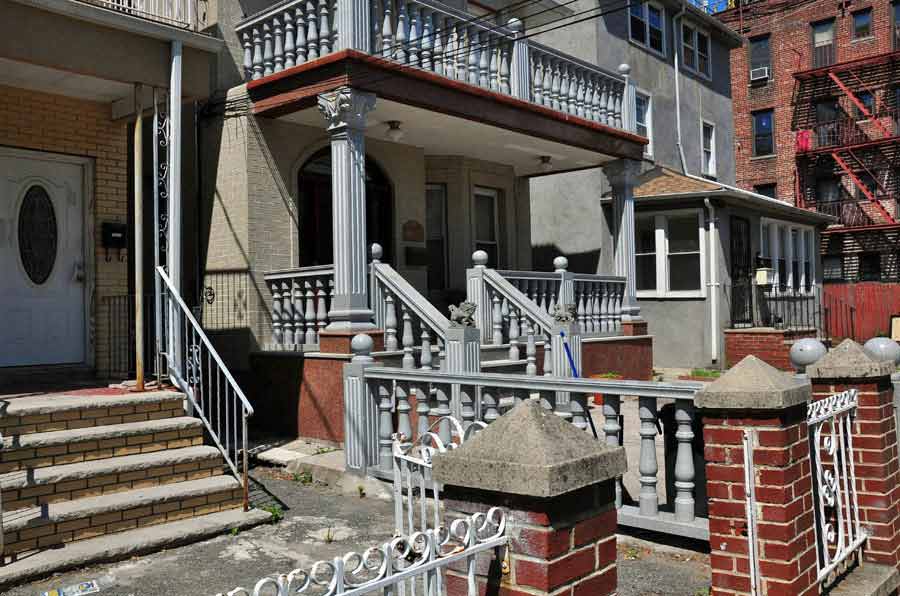 June 2010

A walk in Flushing

In the early years of archeology not much care was taken to unearth artifacts in their sedimental layers so by the time a hugh pit was dug all the found objects that were lumped together in one pile were nearly impossible to date. If archeologists of the future ever uncover the ruins of my city they will have a difficult time making heads and tails of us no matter how carefully they dig.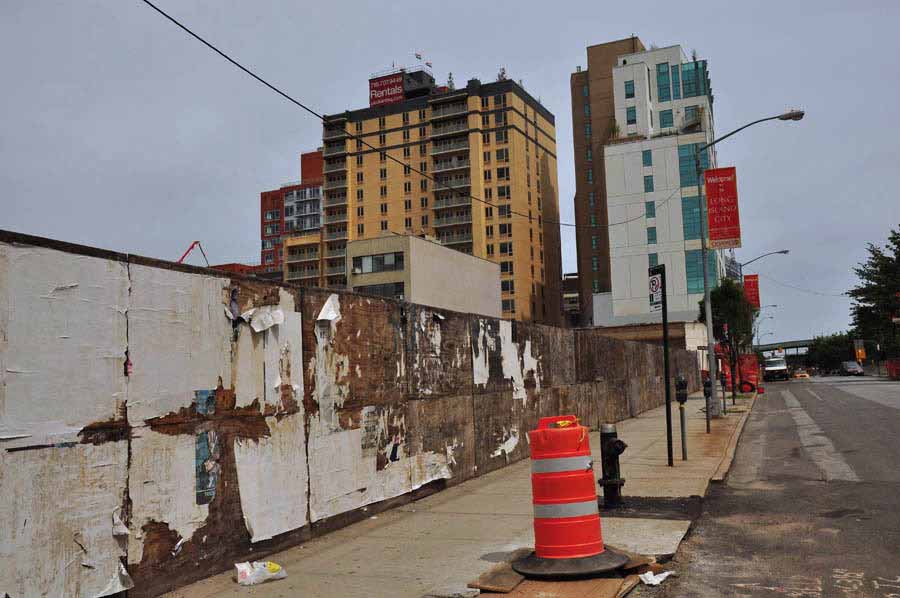 May 2010

A 10 mile walk from Long Island City to Central Park then down to Chelsea

New development usually takes place in areas where buildings are dilapidated or old, but lately it seems to be creating a strange new dichotomy. When walking down some streets I am transported to a Third World country where luxury tourist hotels rise amidst decaying slums. Perhaps the lack of middle ground is the new model for our city.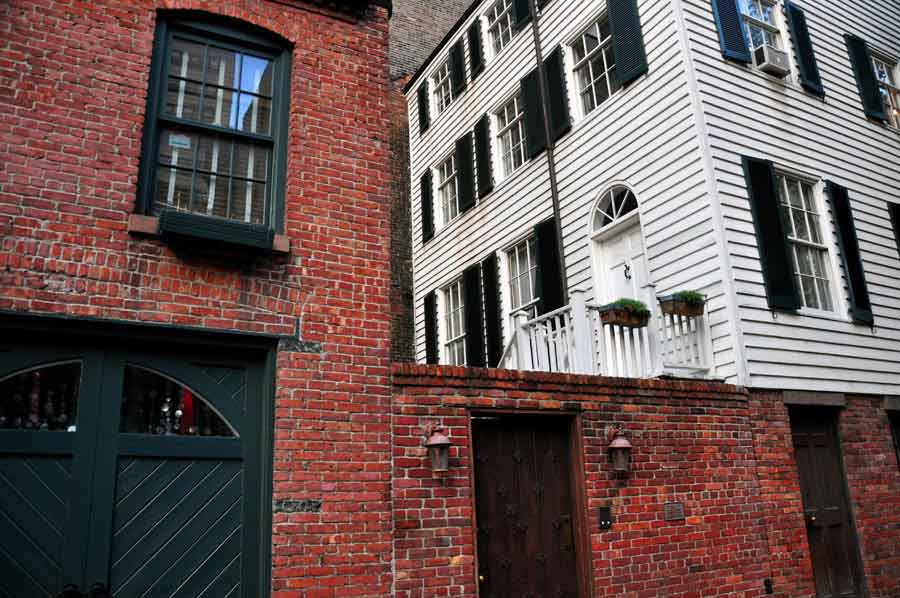 May 2010

A walk from Union Square to the Upper East Side

What is it that draws our eye to the unique? Do we love the unusual or are we just unsatisfied with most of what we have surrounded ourselves with? Our eyes no doubt spot anything seemingly out of place as part of a survival mechanism buried deep with our minds evolution. Most are repulsed by anything different that might challenge their comfort in the expected. I suspect their is also an evolutionary impulse, at least among some to challenge the unexpected or today's walk would have been out on the African plains.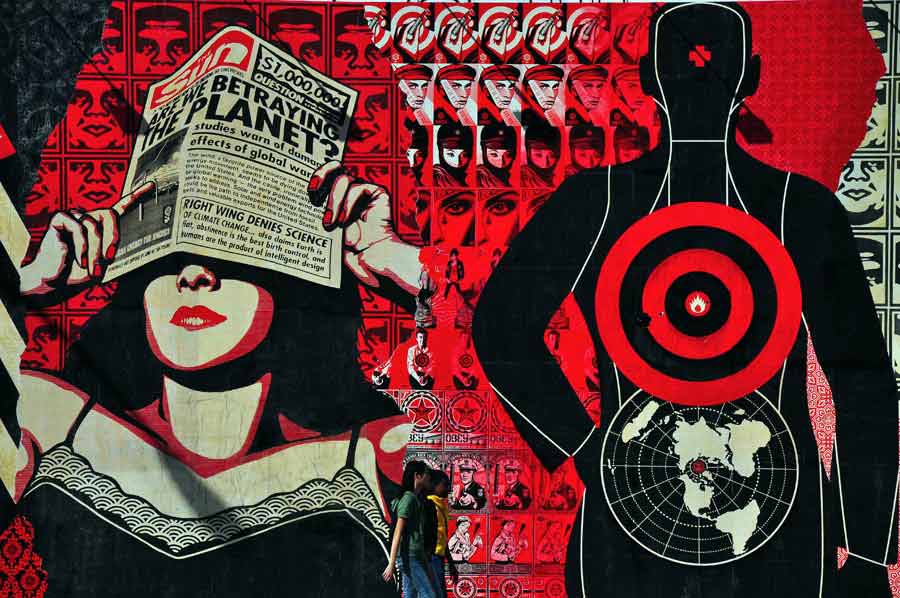 May 2010

A walk on the Lower East Side

A new mural is up for May Day. A bomb nearly goes off where I stood only hours ago. We are all loosing our memories as events past and present are reduced to nothing more than information bits that can be summoned at will or simply ignored. As time itself disappears can anything we do have real significance. Bombs can truly kill, but for the rest of us, we don't miss a beat.

Postscript: No sooner were the brushes laid to rest before city officials said this work has to come down. They claim it is not actually a mural but an advertisement on placed on an illegal wall. While bureaucrats are slow to act the creatures of the night are not. The wall has been badly tagged by mediocrities who are incapable of creating anything better themselves. The answer to bad art is good art.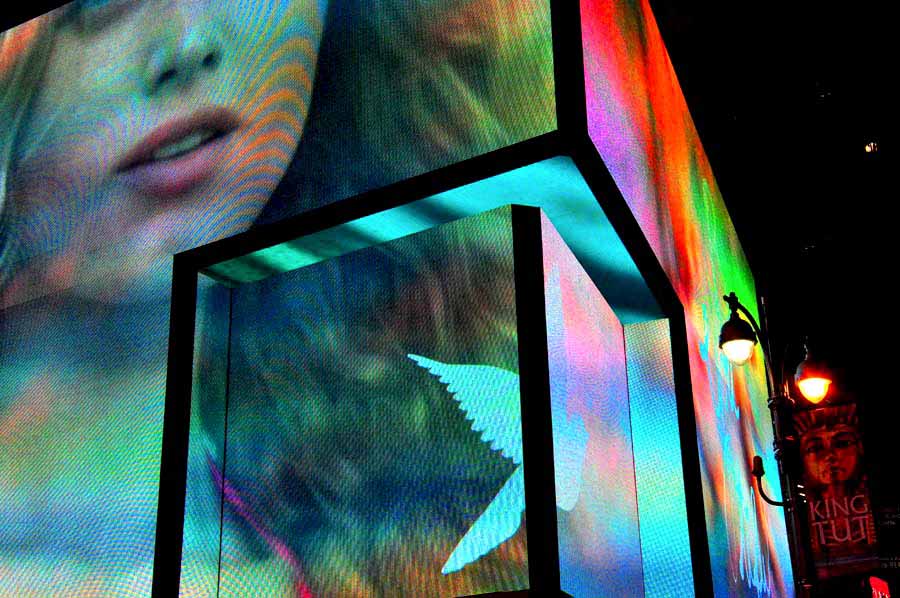 April 2010

A ramble in Times Square

In places the light is so intense that those passing through the square by night are reduced to fleeting shadows. Digital ads of pure energy stand side by side with banners hawking the wonders of the ancient world. Are we so drawn to the past because there is nothing we can touch in our own? Perhaps we are no less ephemeral by day.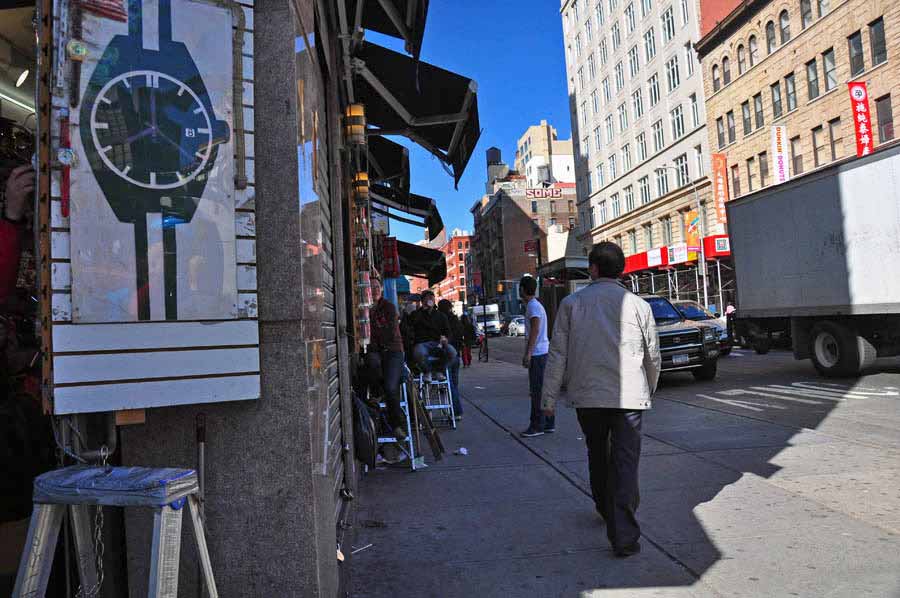 April 2010

A walk from the Bowery to Tribeca then up to Chelsea

The streets are crowded but populated by beings of overlapping worlds. Our feet share the same pavement but we walk past each other acknowledging only those who share the same mission. Some say there are lives lived in other dimensions nearly identical to our own. I say we live in multiple dimensions every day of our own lives. Some days I think we could just walk through one another.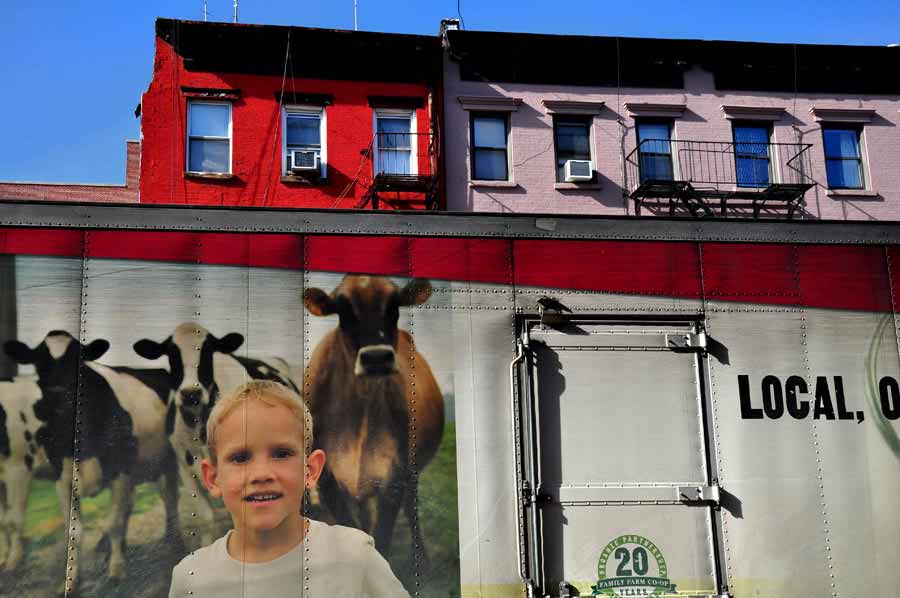 April 2010

A loop between Midtown and the Lower East Side

The rain and warmth of Spring has turned the community gardens into an oasis of green. Their fences look as if they can barely hold their contents back from bursting. Life is like that, it refuses to be contained. It strikes me odd that these gardens should ever need to fight for their survival when we should be tearing down buildings on every other block in this city to make room for more of them. Some just can't cope with the living, what they cannot control. They prefer the certainty of the dead and sterile.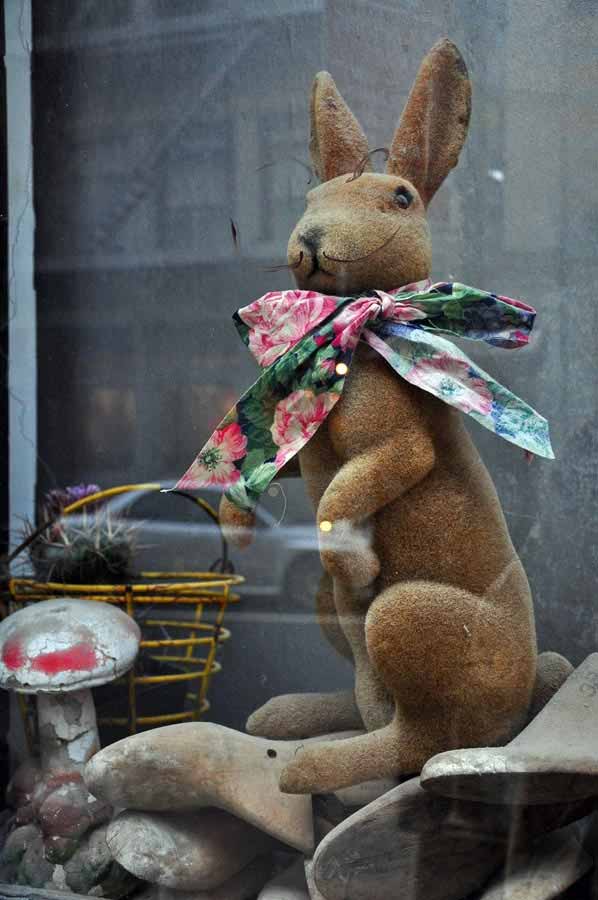 April 2010

A walk from Union Square to the lower East side then on to Soho

In a city full of grand and clever window displays each vying for our attention there are just as many streets where if lucky the eye will catch something wonderful and understated. They do not demand us to place our money down or even to walk in. In many cases entry is bared, the window artifacts the only sign that there is life hidden on the other side of dust facades.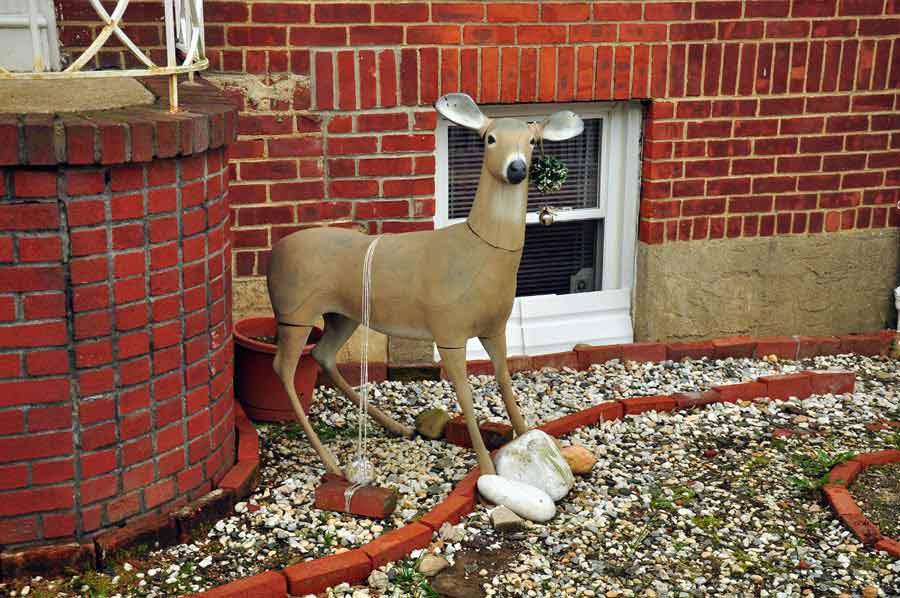 April 2010

A walk in Flushing

Are they afraid it will leap up and bite someone or just run away?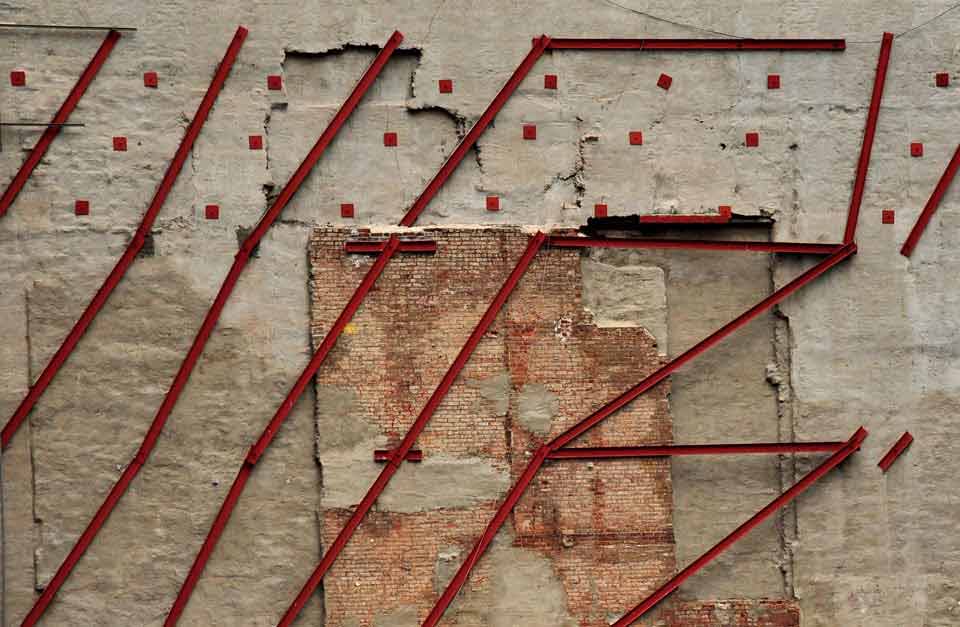 April 2010

A 5 mile walk from Central Park to Chelsea and back up to Times Square

There seems to be no shortage of advice and self help books when it comes to ridding us of bad habits or addictions. Sometimes the things that hurt us are all we have to keep us alive. We remove a decaying building only to find it is propping up its neighbor, the one that seemed in such good shape. We will prop up our decisions with an endless series of complex rationalizations before ever looking at the truth.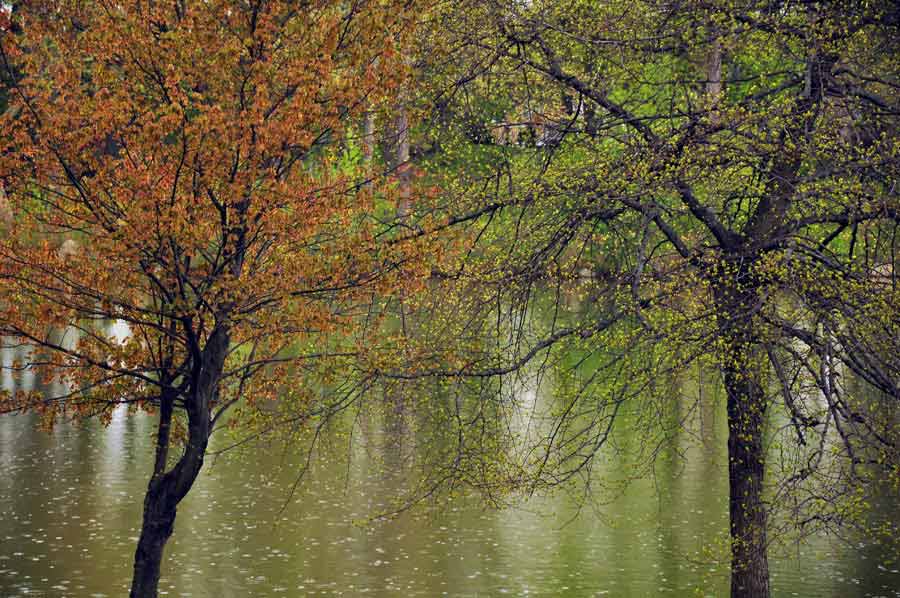 April 2010

A walk in Kissena Hollow

The foreboding sky has emptied the streets. I stand alone to bare witness to the silent raindrops falling in the hollow between shadows of silver.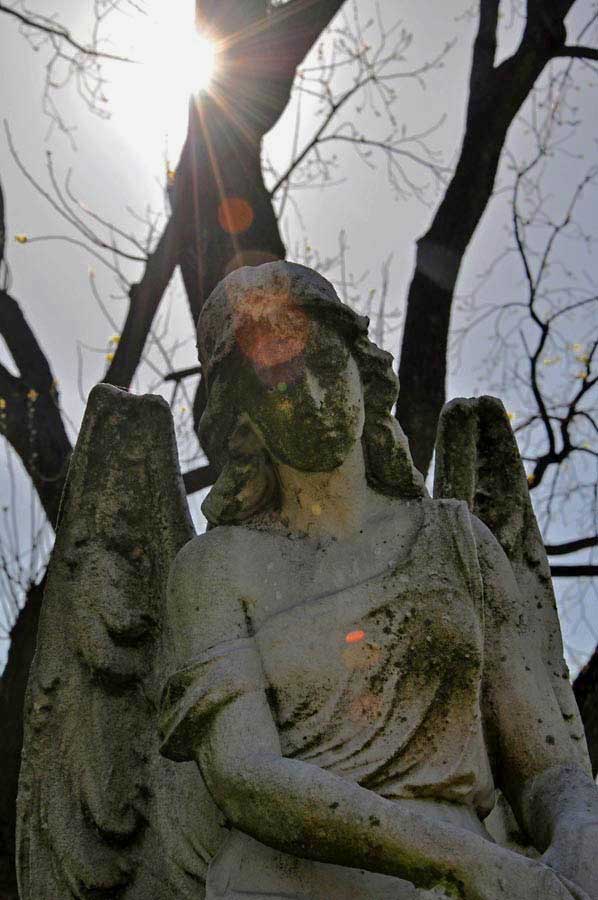 April 2010

An 8 mile loop between Flushing and Auburndale

Those grey monuments only pretend to look down at us, their eyes are as cold as death itself. It is we who look up at them, at least those among us who dare. Too many forget that they have been put there for our own sake and yet we still avert our eyes in fear. Fear it seems best defines us now. Cowards may stand at the podium but there are stirrings just under under the bark waiting for winter's end. Not all that is grey is dead.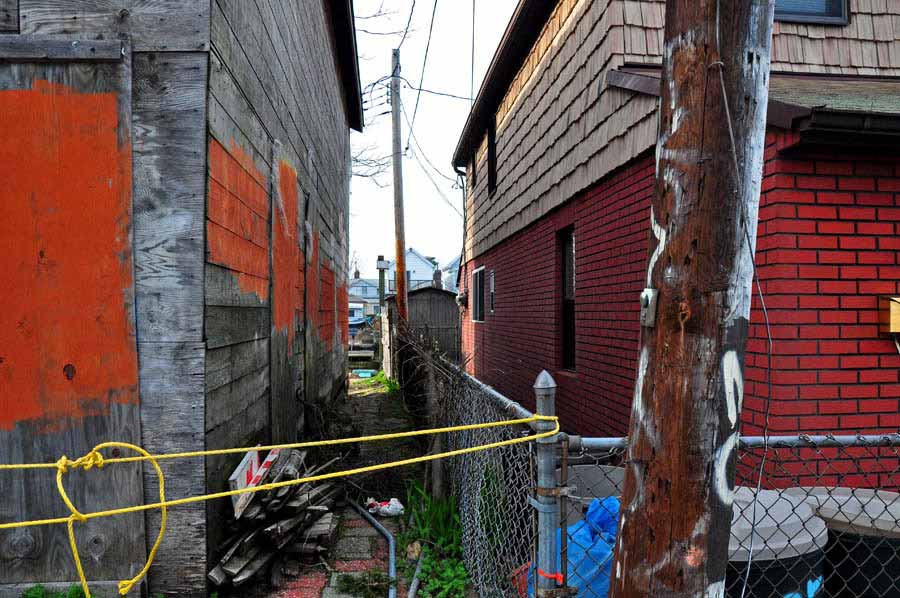 April 2010

A 10 mile walk from Coney Island to Gerretsen

The endless PVC fencing and vinyl siding covering the homes I passed on blocks and blocks of narrow streets made them all look unreal. They were more suitable as stage design than the reality of Brooklyn. Suddenly a large structure of weathered wood breaks the spell. It cannot be fated to last long in this plastic village.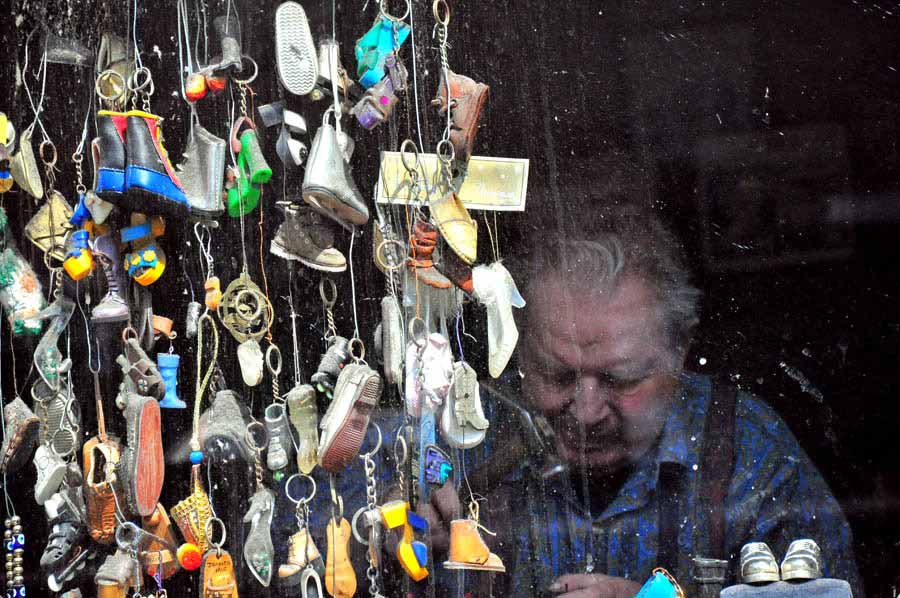 April 2010

A ramble in Brighton Beach

The differences among the small bungalows that once dominated these streets and alleyways used to be measured in terms that characterized little more than the color choice of tar shingles. Now they are not only interspersed between new modern homes but multiple dwelling towers of awkward height. Nowhere have I ever seen such a jumble of building styles that all work to each others detriment. Life on the street is also lacking in harmony. Amidst the steady pace of nondescript stores with their vinyl awnings that line blocks from end to end sits an old Russian woman selling boxes of sweetbread right off the street. Around a quite corner a tinkerer in a shop window performs old world skills.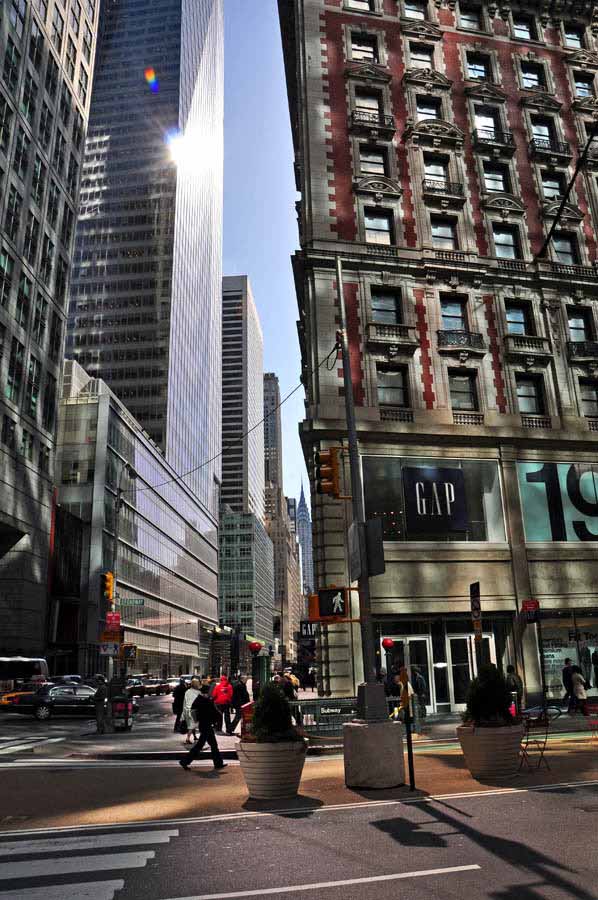 March 2010

A Midtown ramble

I round the corner of a dark canyon and unexpectedly find myself under a spotlight. It is one of those strange moments in the city when the reflections off glass and steel have turned the world topsy turvy, where the laws that govern the normal flow of light and shadow no longer hold true.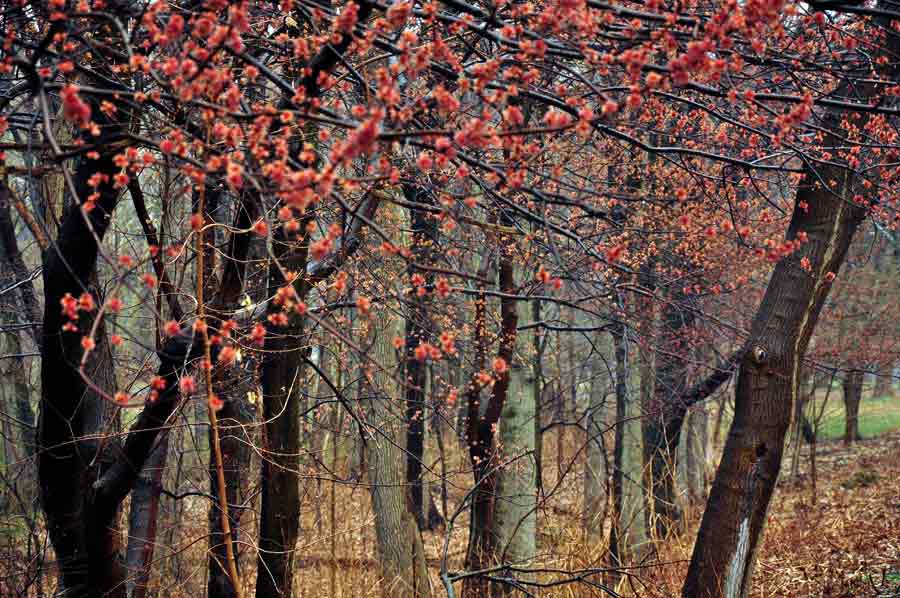 March 2010

A ramble in Kissena Hollow

The cries of geese that punctuated the weeks past have abruptly faded. Small ponds have taken form in areas lying low; the sere winter floor of a small wood can now be called a swamp. Despite the sudden chill the maples have chosen this day to send forth their blossoms, a singular color emboldened by the grey. They become the stars against the night sky, yet my heart remains faithful to the dank air, the light spring rain.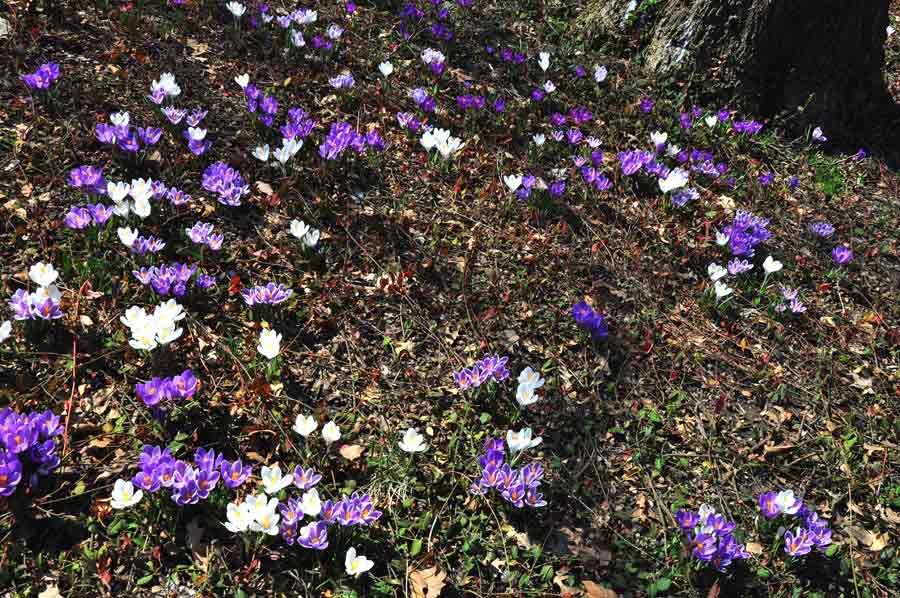 March 2010

A walk from Central Park to Union Square

It's the first day of spring and the exceptional warmth has brought more people out to Central Park than I have ever seen before. Despite this we are still in that part of winter that is most bleak, when the last of autumn colors have completely faded and even the browns and rusts have turned sullen and ashen. I wonder about those animals born only this summer past; what do they think when they see the world dying before them? Suddenly a bouquet appears. The crocus reaching for the sun actually look happy. It is no wonder that birds sing the loudest in spring.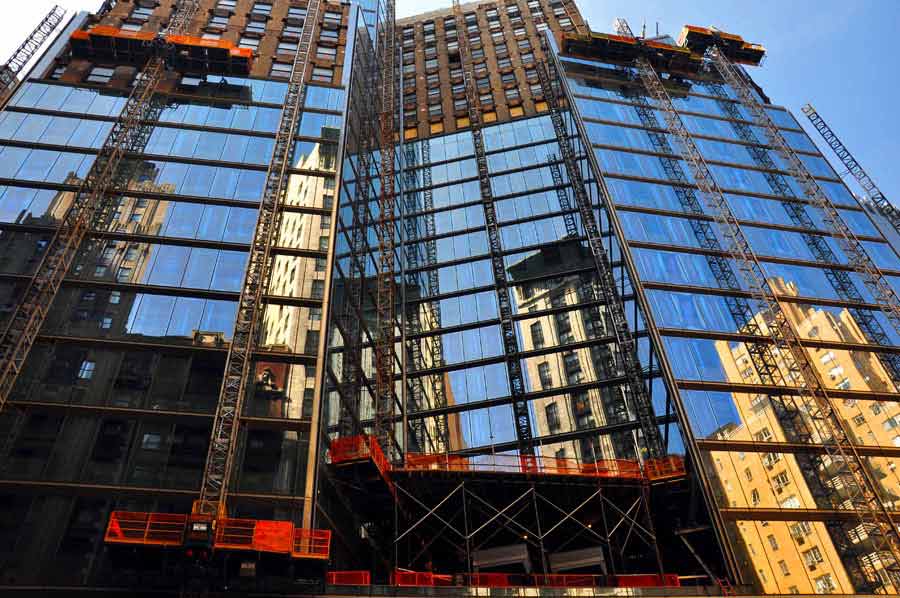 March 2010

A short Midtown ramble

As much as I lament over inappropriate development I am often drawn to construction sites more than the buildings they replace and the end product when done. I love the energy found in piecing things together and the maze of geometries this can provide. Much of the romance of steam shovels and beam walkers so ingrained in our minds has been replaced with more self contained environments oriented toward safety, but this just makes it necessary to find a new way of seeing.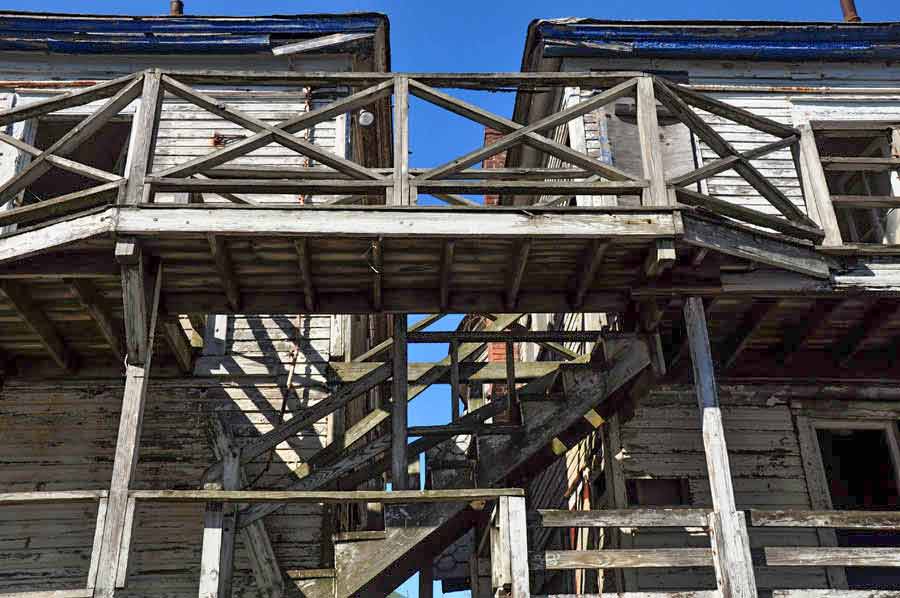 March 2010

A 9 mile walk from Arverne to Broad Channel

Men in hardhats scrambled about the flat landscape only broken by the silhouette of large trucks, a few cranes, and tall piles of concrete pipes. Even though whole blocks of shinny new grey townhouses have already taken the place of the white stucco and clapboard bungalows removed for urban renewal in the 1960's, there sill remains a great swath of land scraped bare stretching out to the ocean. I make my way to the end of an older street where a cluster of buildings blasted by a century of sand and salt stood behind a tall cyclone fence. It seemed as if they had been tightly corralled here to await an cruel and inevitable fate.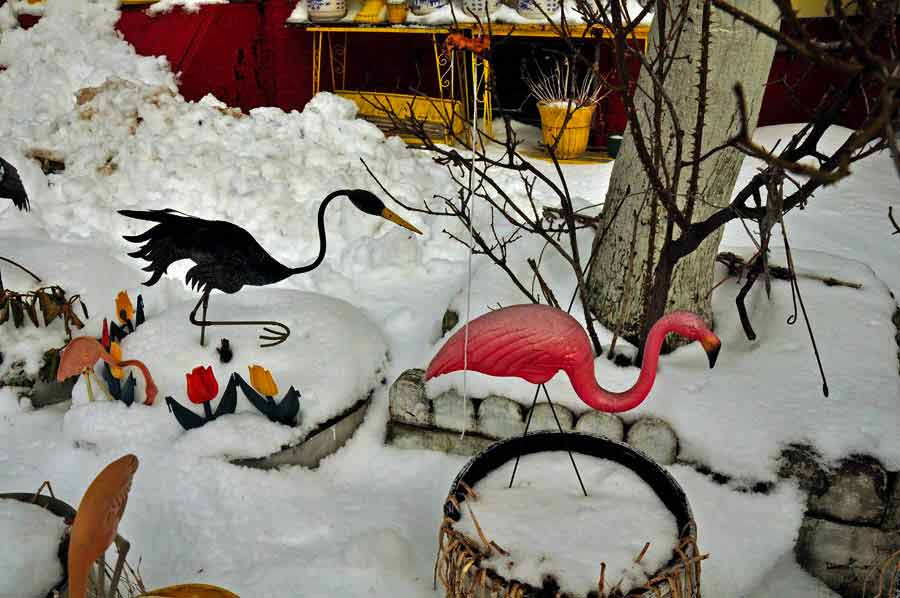 February 2010

A walk in Cypress Hills

I recently came across a painting I had made when I was three or four years old of various objects and designs floating aimlessly on a sea of white paper. I have very vivid memories of creating it, choosing the colors and trying hard to remember how things I wanted to paint looked from memory. Some elements of it however remain a mystery as to what I was trying to do. Snow can turn a landscape into a white sheet, a blank canvas to which only fragments of our world adhere to. Things are no less real just because we cant fully understand them. They remain the abode of the spirit.
February 2010

A 6 mile walk from Kew Gardens to Cypress Hills

The snow became messy fast. No fine lace on the trees today, only large gobs of snow ready to pummel any unsuspecting walker beneath them. Vigilance does little good when dealing with high speed and short distances. Luckily I encountered nothing more than a few near misses.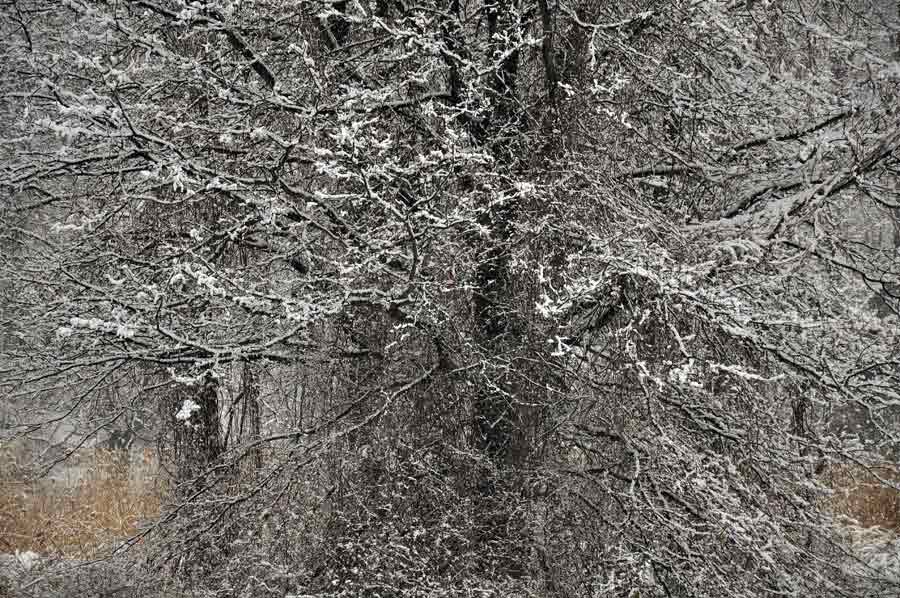 February 2010

A ramble through Kissena Hollow and Flushing

The slush brought in by the storm the day before had been covered by snow at night. In the morning I was greeted with well over a foot of light powder that continued to fall through the day. It drew me out like a magnet but after a few good shots I became overly concerned with keeping my lens dry and most of my compositions suffered for it. I need to remember who I am when out on a walk and not treat it as a simple chore. Pictures don't make themselves.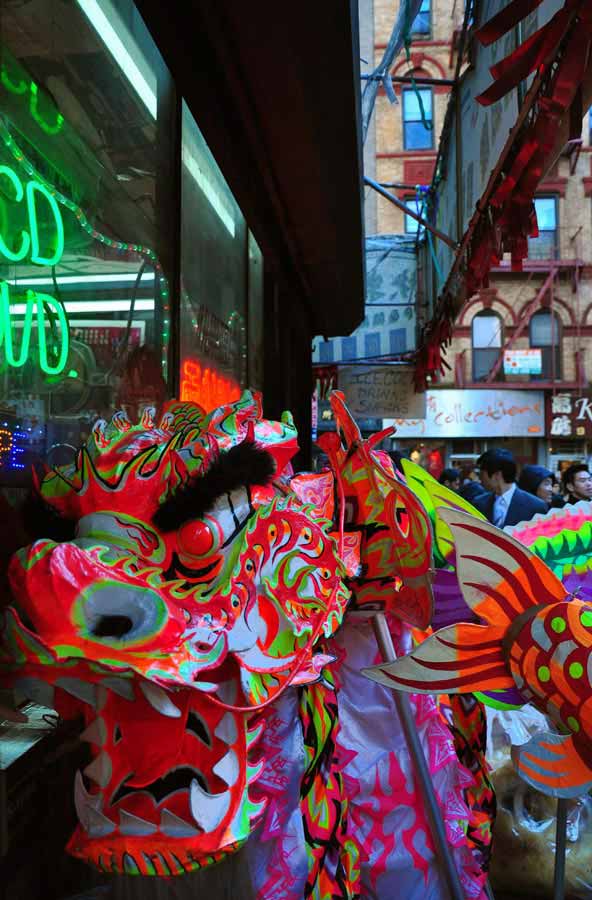 February 2010

A walk from Chinatown to Union Square

After a long parade even the dragons are exhausted.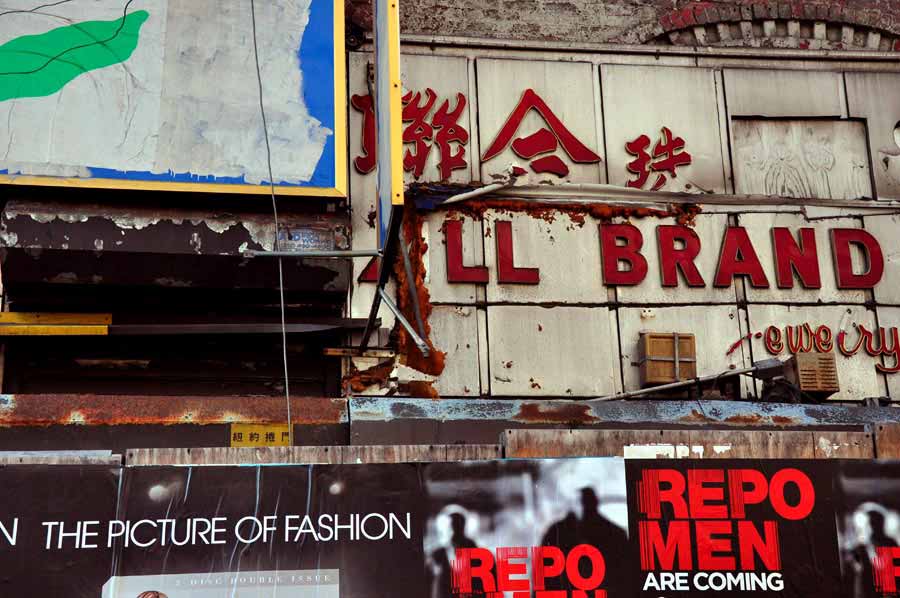 February 2010

A walk in Soho and Tribeca

An old woman with shopping bags in each hand spots me focusing my camera and asks "Why are taking a picture of that for." After I explain that I am an artist and that my unconventional subject will probably look better as a finished photograph she mulls it over then spits at my feet. "Good luck to ya," she yells before continuing down the street.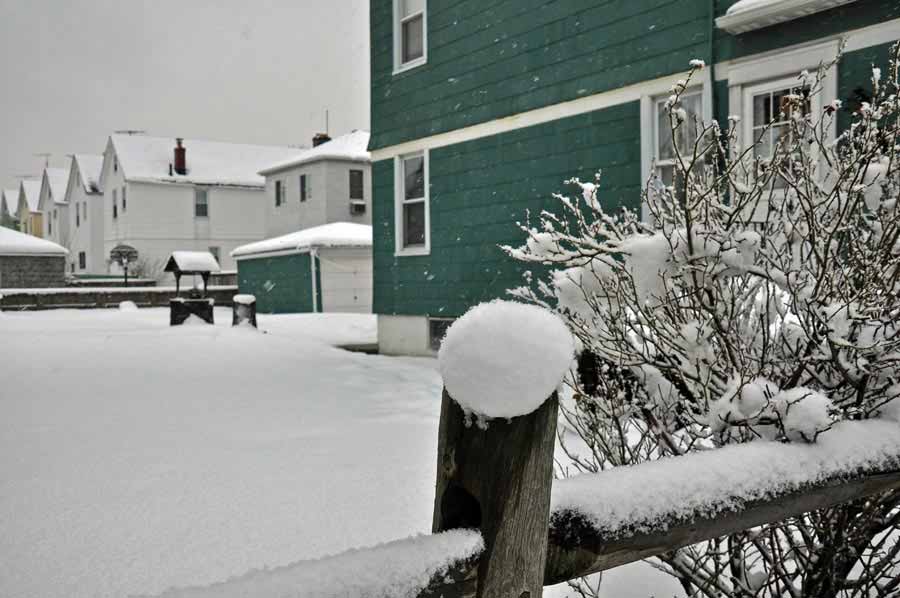 February 2010

A 5 mile walk from Jamaica Hills to Holliswood and on to Hillcrest

The storm was supposed to dissipate by afternoon but the wind picked up and it swirled down ever faster from the heavens. Large clumps of snow dropping from the trees added to the mix. The world was fading into a beautiful colorless dream. I spent most of the day in total silence under the canopy of tress dressed in snow yet it was the barren and the bleak that I found most appealing. It was impossible to ignore the Romantic in this day but I was also faced with walking straight into the elements no matter which way I turned. Anchored to reality my mind could only stray so far. A man I crossed paths with asked if I though we had enough snow yet. He nearly stopped dead in his tracks when I replied "No."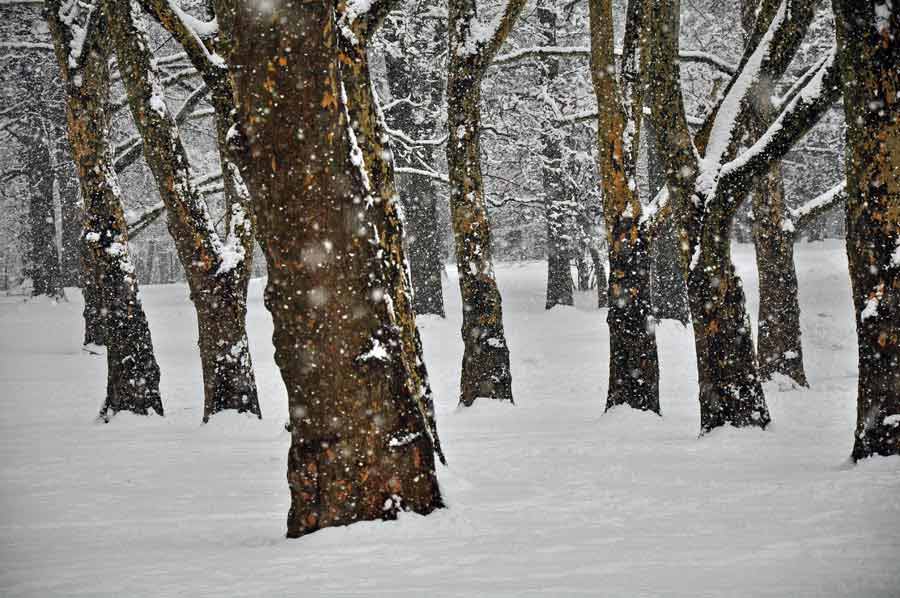 February 2010

A ramble in Kissena Hollow

Against the streetlights of the early morning hours the falling snow looked more like swarms of gnats fluttering about than an approaching storm. Daybreak revealed its true intensity as a fresh coat was painted over the previous storms remains. The snowfall had eased for a bit but this respite was short lived for a second storm blew in before the last was over the horizon.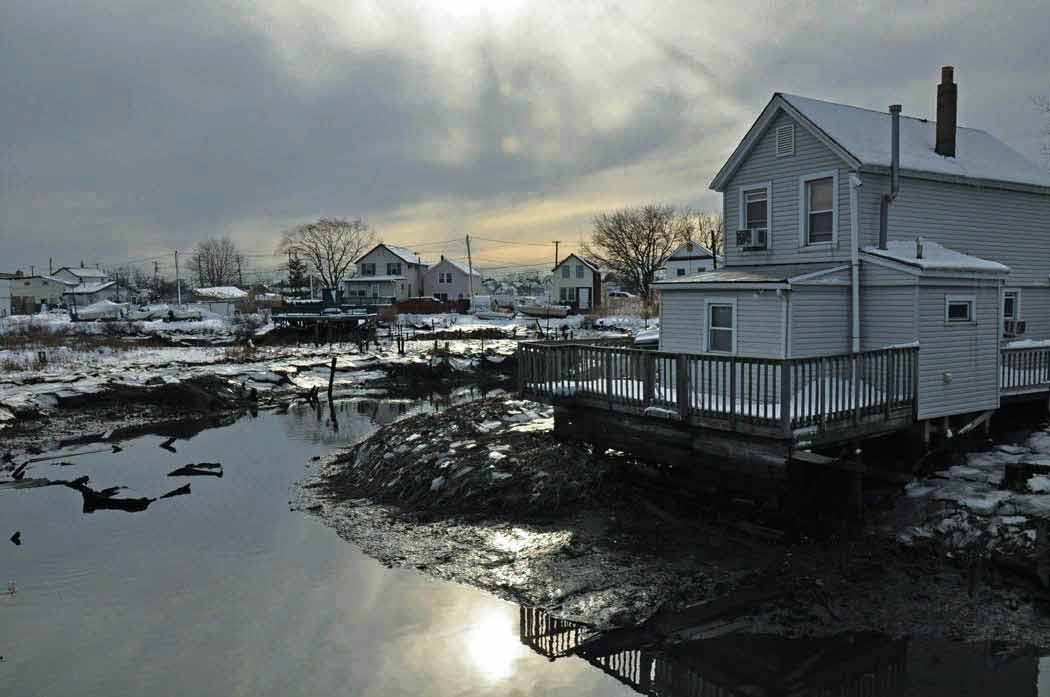 February 2010

A loop between Howard Beach and Hamilton Beach

By mid-afternoon the sun began peeking out from behind the heavy grey overcast to turn the landscape silver with just a hint of gold. The light today is perfect for the snow, especially at the shore. I find my visits here are far and in between despite the areas great appeal. There are many boundaries out there, many more than we tend to be aware of as we live our everyday lives. My home rests on an island and yet the shore has been rendered so distant to practically not exist.
February 2010

A walk from Tribeca to Union Square

Citrus piled high in crates, carts, and bins are the warming bouquets of our winter streets. They add an intensity of color so strong to match any flower to be had here. There only rivals are the vast swaths of day-glow awning they rest under.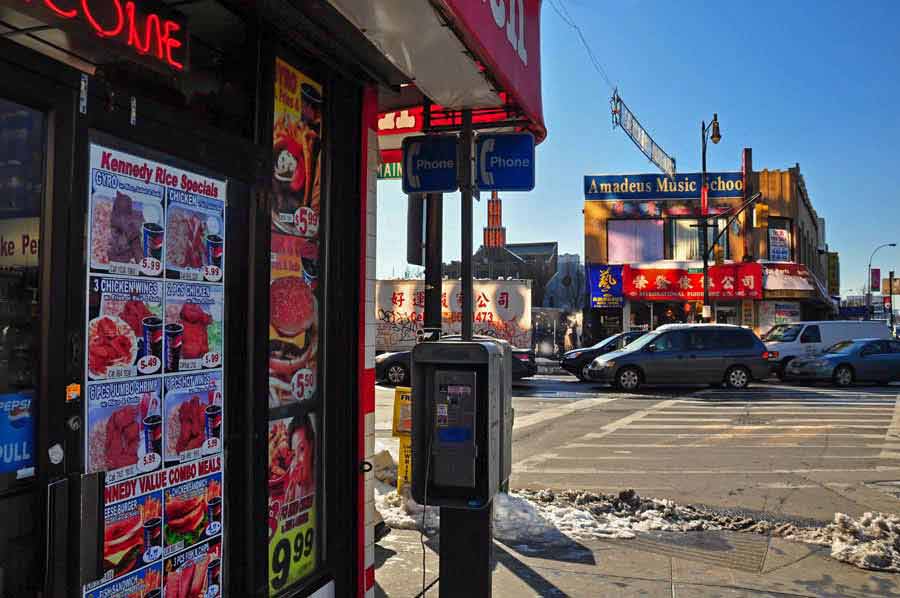 February 2010

A ramble in Flushing

The snow has added a brilliance to the day that is both beautiful and difficult to cope with. I always feel deprived in those winters when there is not enough of it, but often I don't know what to do with snow when it does arrive.

---
Copyright 2010 Alan Petrulis All Rights Reserved