NEW YORK RAMBLES (page 19)
page 1 2 3 4 5 6 7 8 9 10 11 12 13 14 15 16 17 18 20 21 22 23 24 25 26 27 28 29 30 31 32 34 35 37 38 39 40 41 42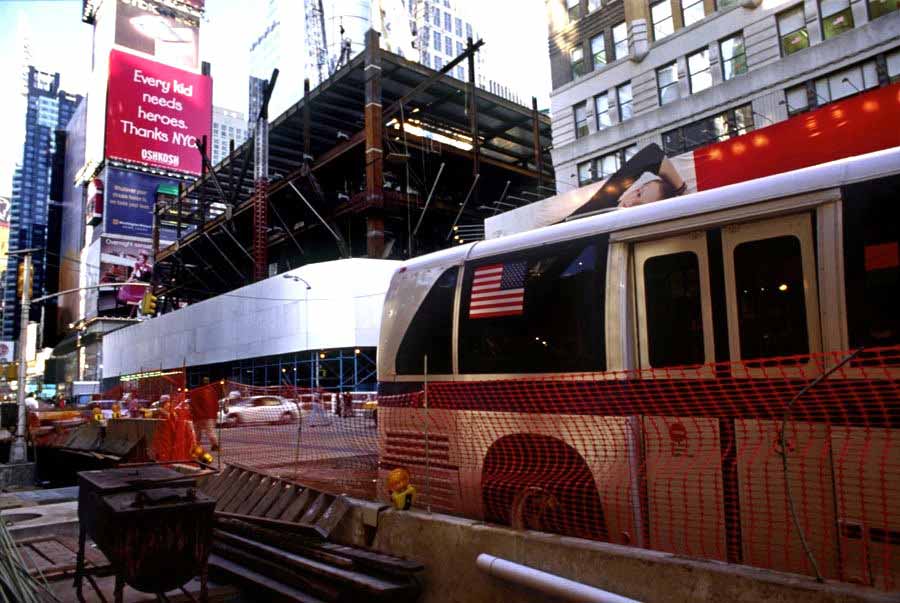 February 2006

A Midtown ramble

New York will be a nice place to live if they ever finish building it. I guess there is a lot of truth to that old refrain and something bittersweet.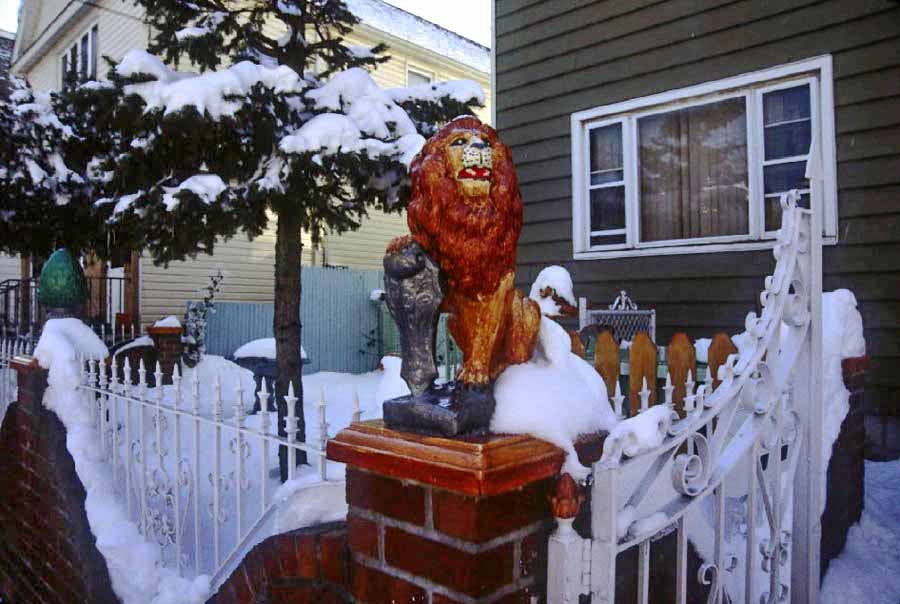 February 2006

An 8 mile walk through the streets of Flushing

There is nothing like snow to make an old place new again. Oddities that may fade into the background of a cluttered yard take on new significance as the snow simplifies composition.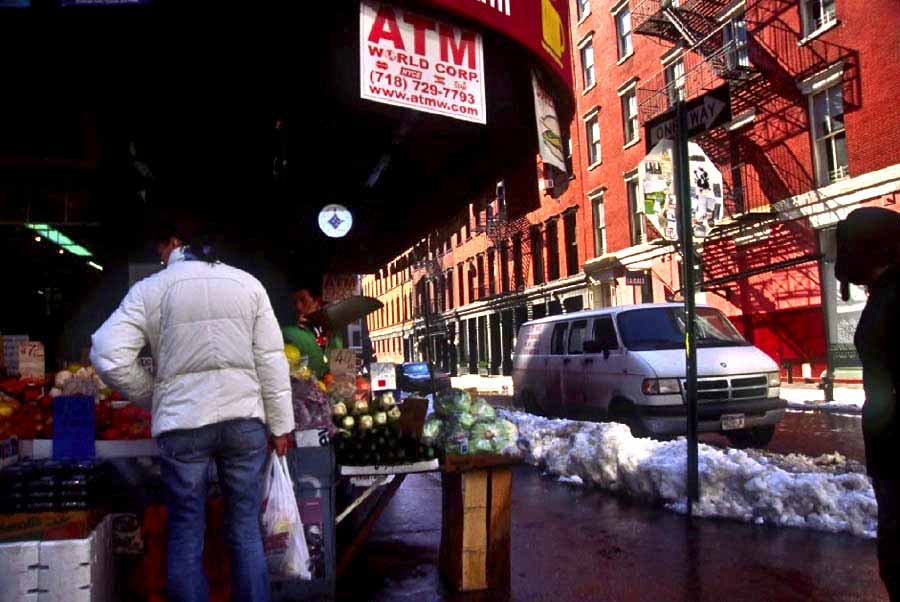 February 2006

A ramble in Chinatown

It is hard not to think of my grandparents when walking these streets. The faces are new, the food different but in most ways little has changed. People struggle to hold on to something familiar in a new world. Both joy and trepidation are found in their eyes.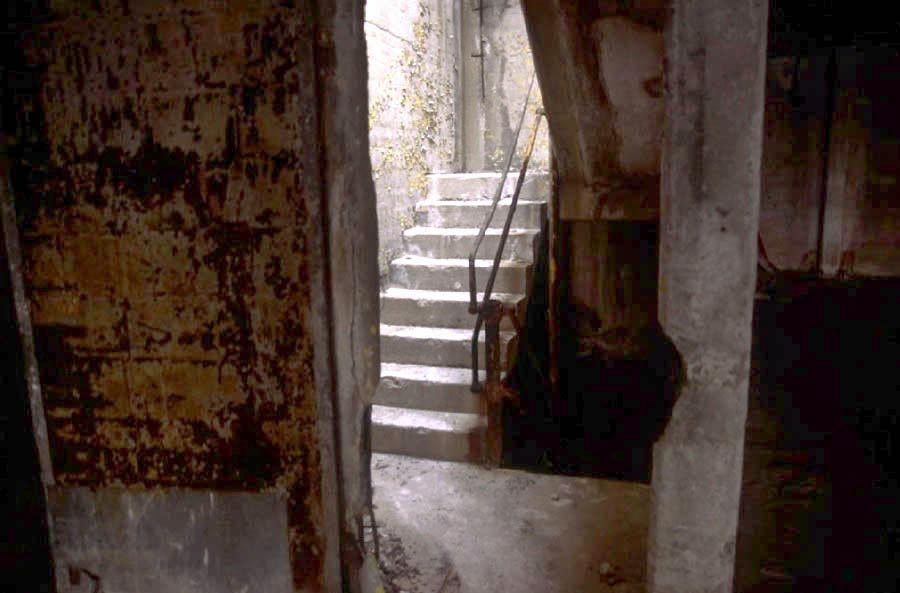 February 2006

A walk from Snug Harbor to St. George

The interior of this old mill was way too dark to properly photograph without a tripod but it was way too compelling to pass by.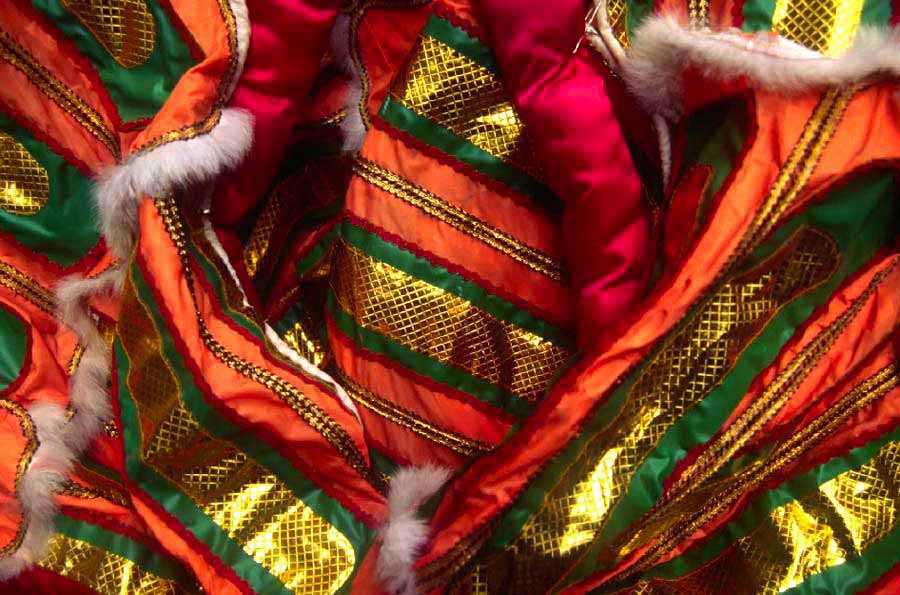 February 2006

A loop between Soho and Chinatown

I made an effort to go to the Chinese New Year parade this year. The narrow streets and dense crowds kept me from getting near the procession for some time. Finally on East Broadway I hopped the barricades and began shooting from the street. I had been there awhile when I saw a cop headed my way. It did not look good until a large dragon swooped up behind him and caused enough commotion for me to make my getaway. I followed that dragon through the winding streets back to its lair in a Soho import shop.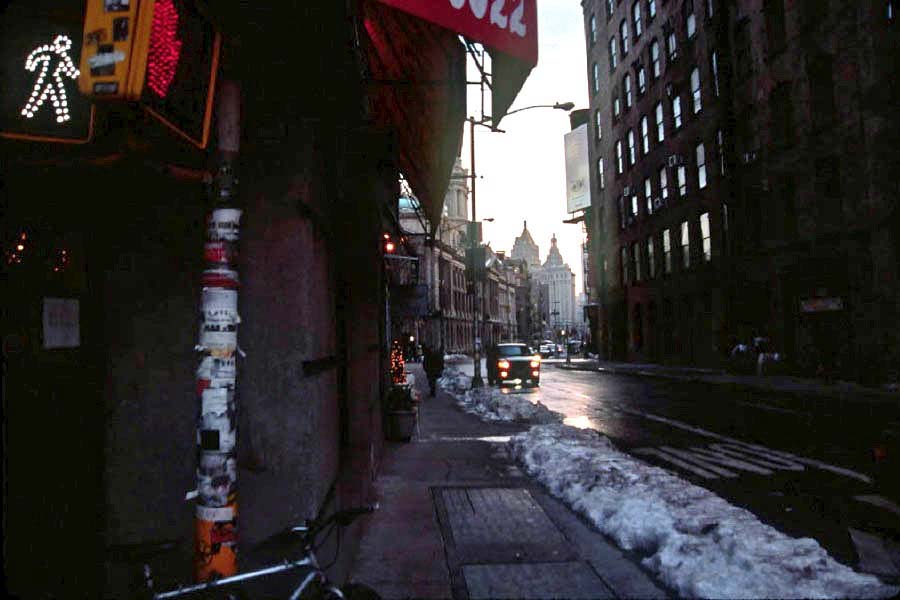 February 2006

A 5 mile loop between Soho and City Hall

Because of the grid that defines most of the City's streets in is difficult to get lost here. It also limits the variations in which I can shoot. An unexpected bend is a prized find.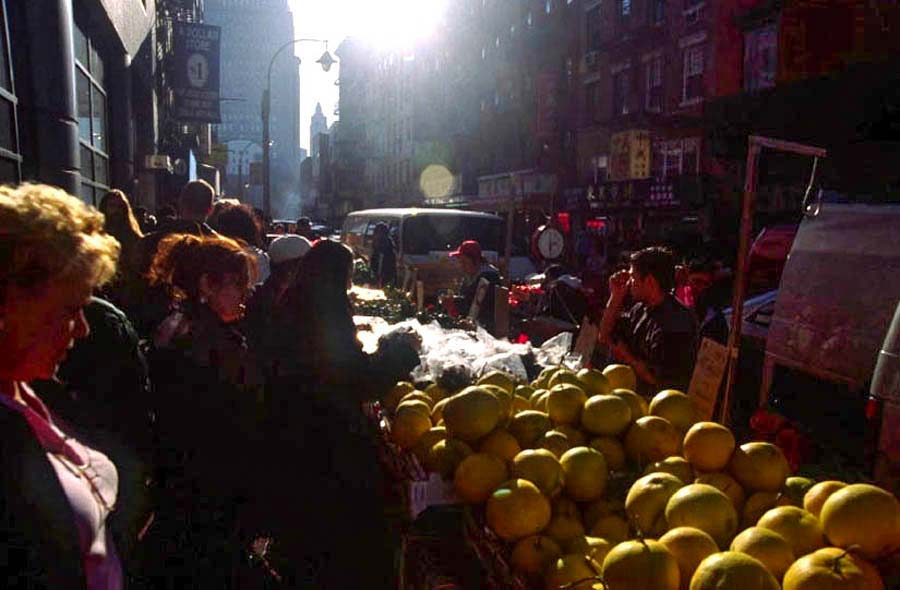 January 2006

A 5 mile loop between Soho and Chinatown

The winter sun shines cold. It sits low in the sky as if that is the only way to remind me of its presence. Without the fruit piled high atop crates there would be no hope of summer.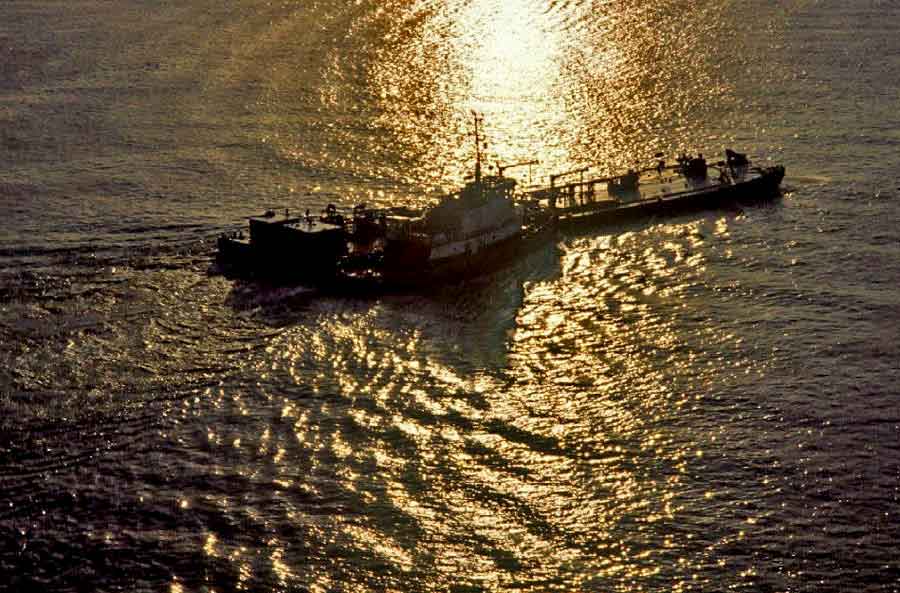 January 2006

A 12 mile walk from Snug Harbor to Bayonne and back to Mariners Harbor

The waters surrounding Shooters Island were glistening as tug boats sped through the channel leaving endless wakes behind them. I situated myself on the Bayonne Bridge waiting for the tugs to cross paths with the sun and hoped no one would call the police.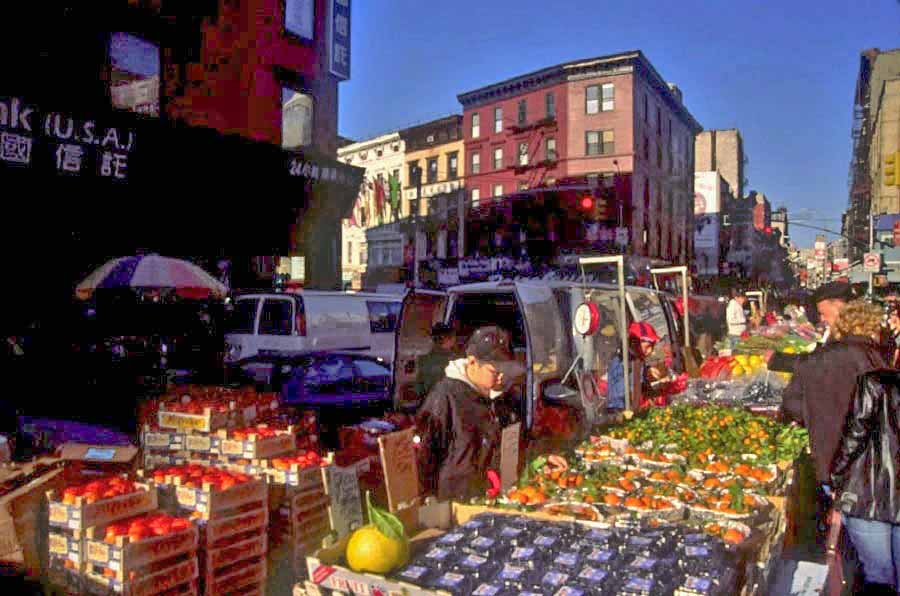 December 2005

A walk between Soho and Chinatown

The day is crisp and the street venders are doing good business under a bright blue sky. There is fresh fruit from everywhere, some I have never seen before and some I cannot even pronounce.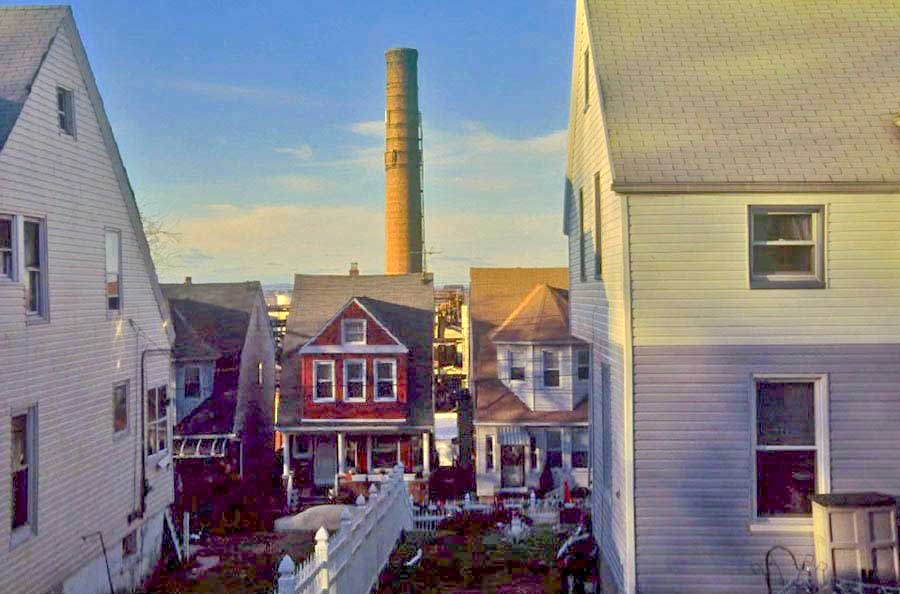 December 2005

A 6 mile walk from Port Richmond to St. George

From harbor to hills and back down again I wander without purpose yet find what I need.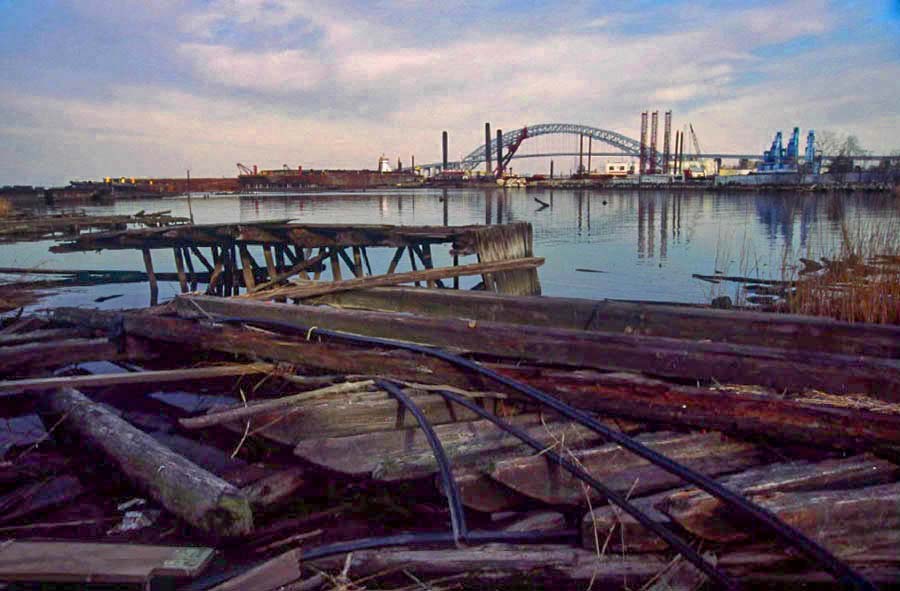 December 2005

An 8 mile walk along the Kill van Kull

Even though this was not my first trip here it surely seemed like it. Almost nothing was recognizable to me though it seemed that little had changed here in some time. Of course my last trip had been on a sweltering summer afternoon and today was Christmas Eve. As people left work early to spend time with their families I was left in peace to rummage in the muck.
December 2005

A 5 mile walk from Park Slope to Brooklyn Heights

These residential neighborhoods that stretch across Brooklyn are so filled with trees that pure geometries are a noticeable aberration.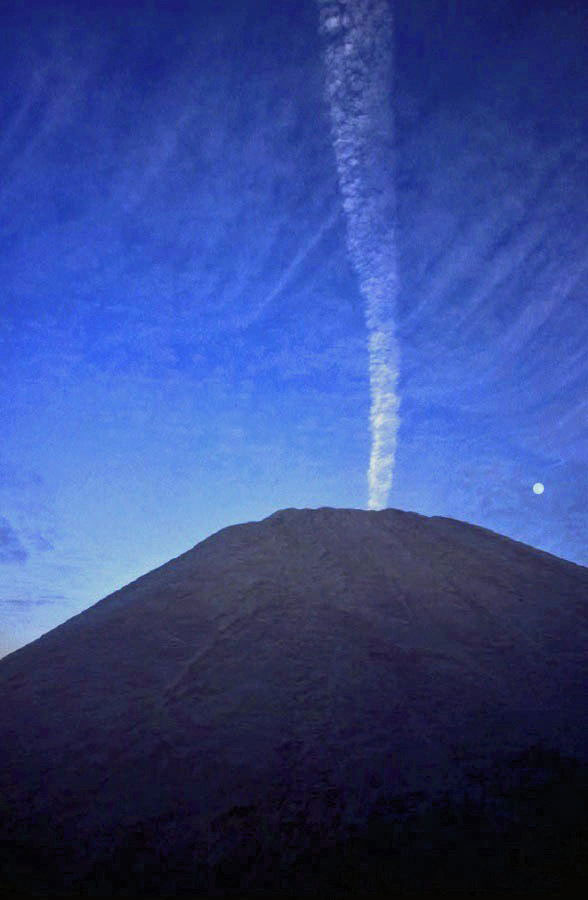 December 2005

A ramble in New Brighton

Depending on the light the mountains of rock salt that await winter's snow and ice can reflect an infinite number of hues. In the right conditions they can even be mistaken for volcanoes.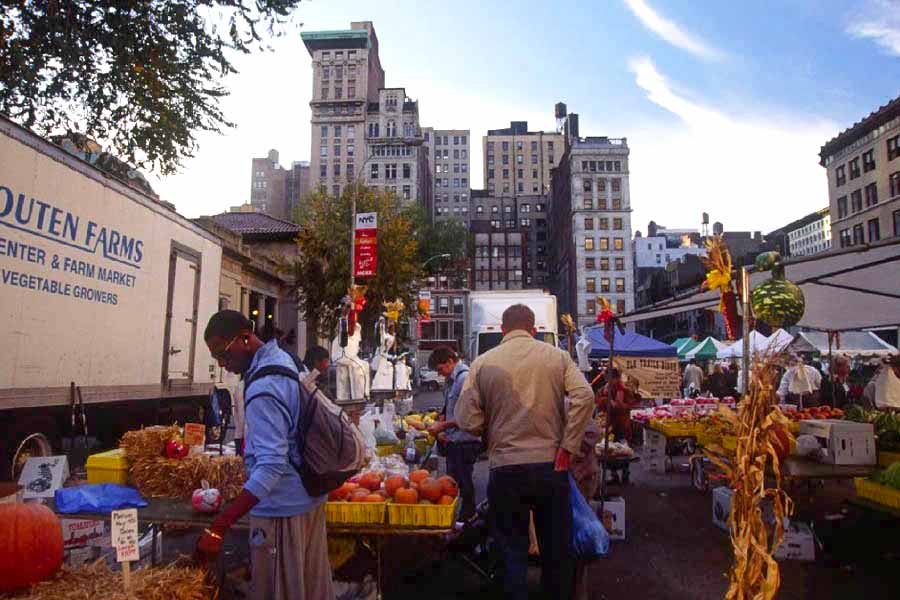 November 2005

A walk from Union Square to Soho

Green markets seem a magnet for photographers. I can never pass though one without noticing pictures being taken. I come to Union Square often but shoot very little. Perhaps I'm more interested in the fresh produce.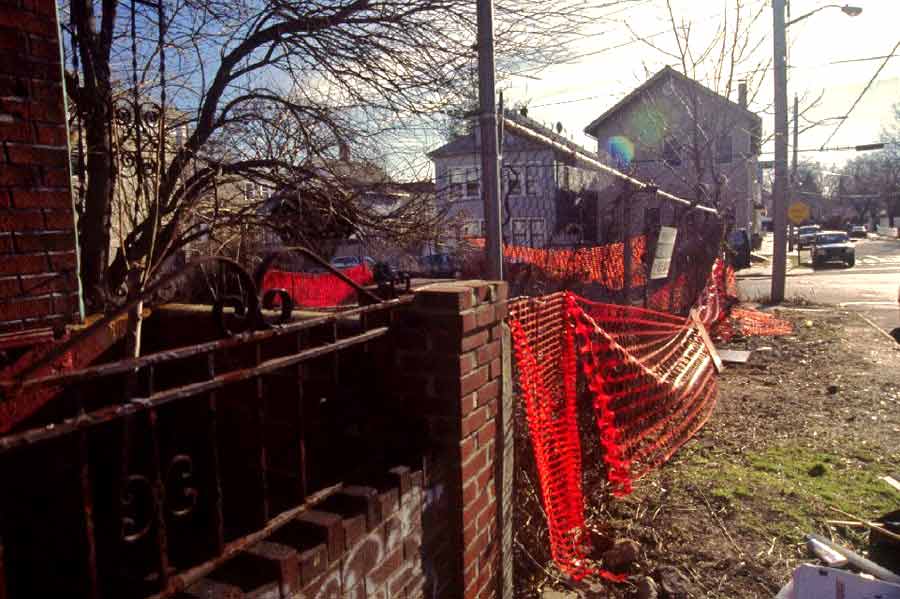 November 2005

A 6 mile loop between St. George and Snug Harbor

The yard was hideous the lighting was bad. I snapped the shot and hoped that I would never have to explain why.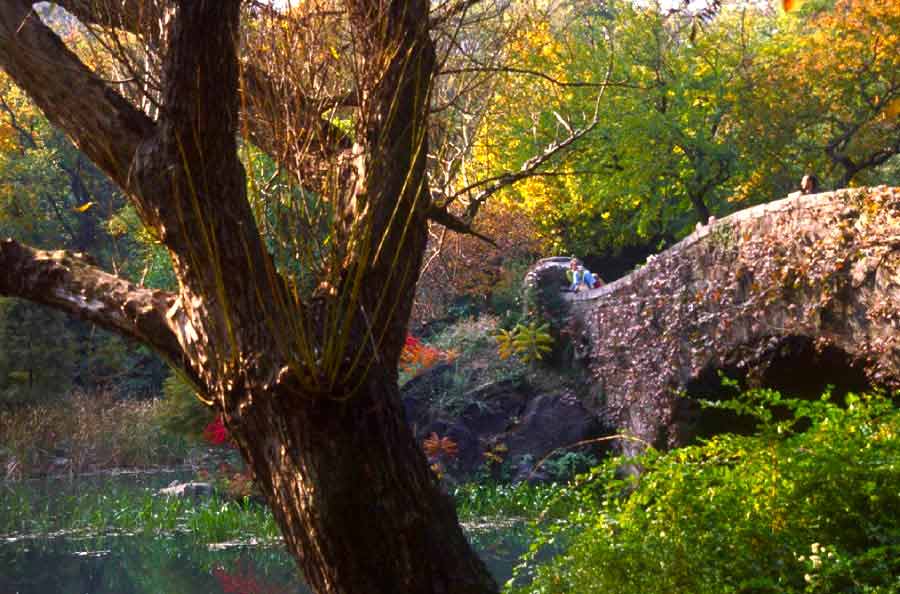 November 2005

A five mile walk from Central Park to Times Square

I doubt so few acres anywhere have been photographed by professional and tourist alike as the southeast corner of Central Park. But the variables of light and changing seasons insure that each passing hour will bring forth a landscape born anew.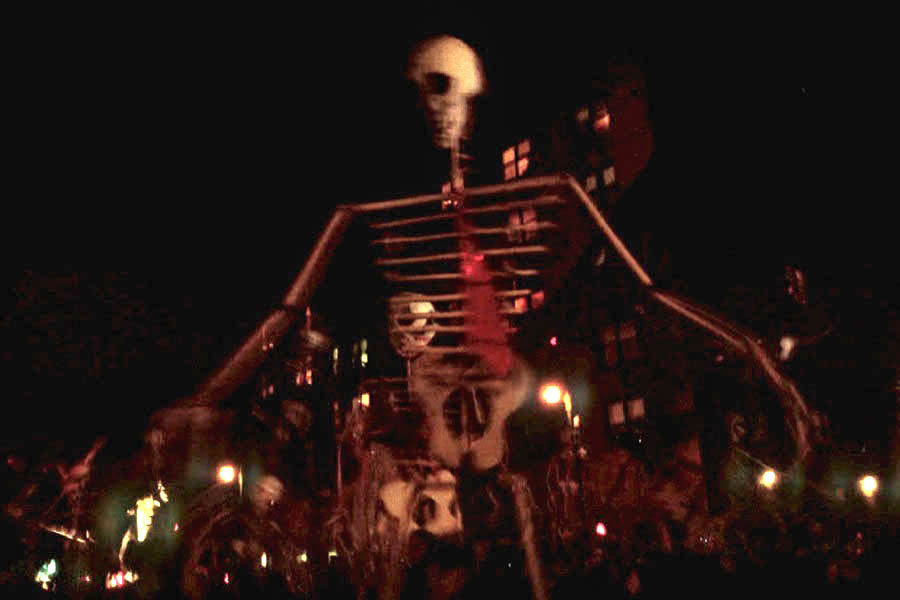 October 2005

A walk from Times Square to the Village on Halloween Night

I don't know what I was doing trying to photograph a parade at night without using high speed film but there I was. As I couldn't shoot anything to my satisfaction I gave up my spot to wander about the side streets. On or off the parade route the spirit in the air was joyous.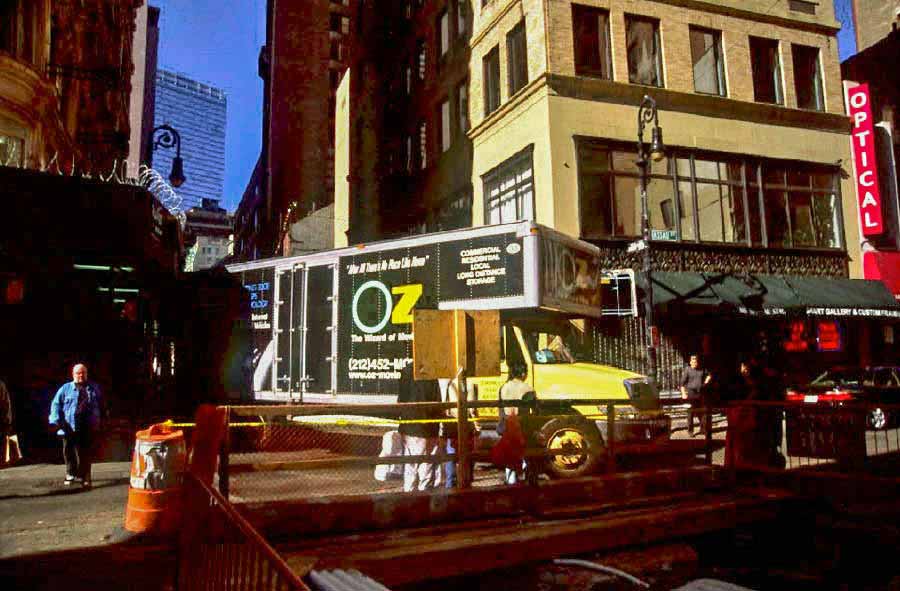 October 2005

A Downtown ramble

There does not seem to be a spec of dust in the air today. The light is so sharp and clear that every reflective surface glows.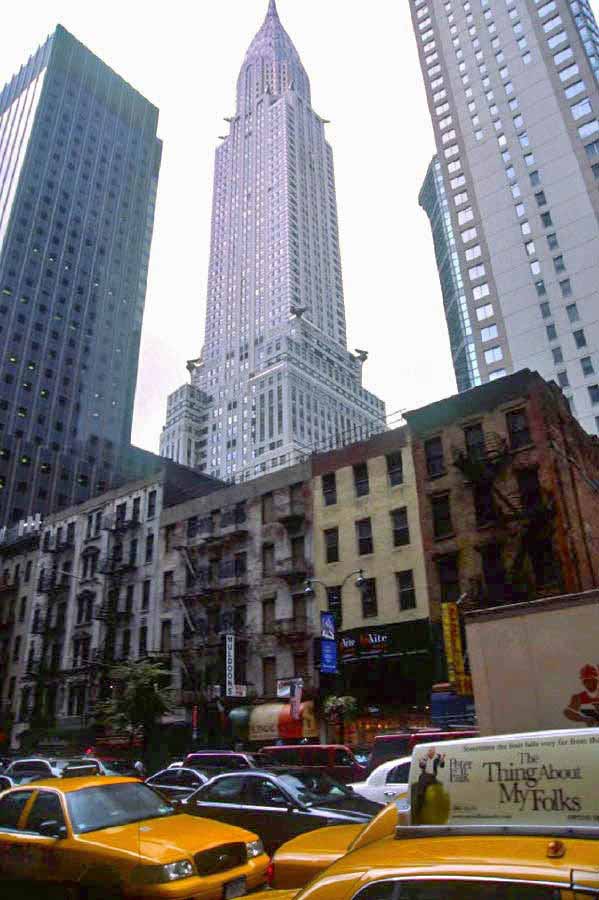 September 2005

A 5 mile walk from Central Park to Union Square

The Chrysler Building has always been allusive for me. Other landmarks appear over and over again in my backgrounds but the Chrysler is not to be found. Even a day like today when I have made an effort to seek it out, compositions come hard as the light of day remains uncooperative.
September 2005

A ramble in Flushing

Once the end of the line defined a difference between small town living and the goings on in the distant city. Now its just another train stop. There is an attempt by urban planners to spread out the City's center into residential communities. What they overlook is that these place grew in the first place because the people here did not want to live in an urban environment, they are not deprived of urbanization.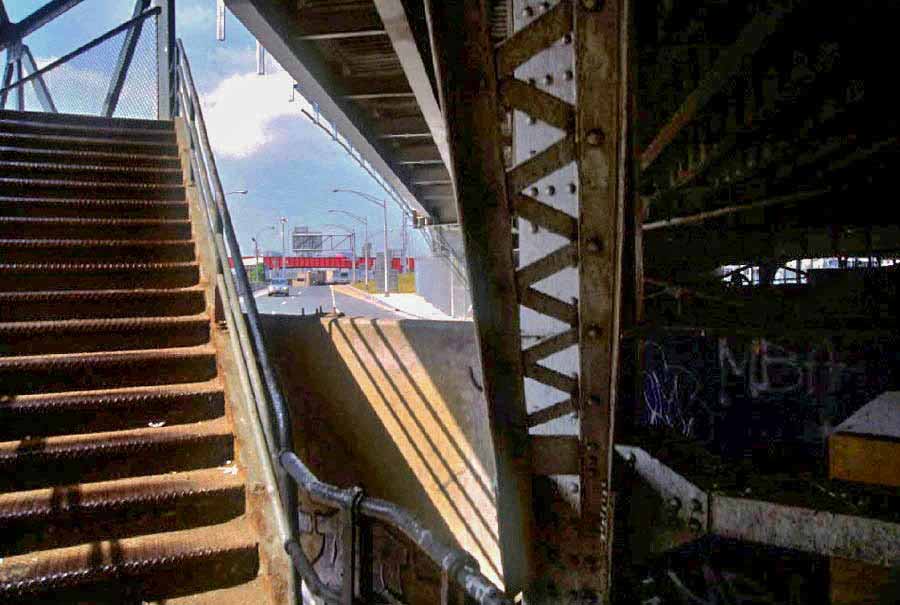 September 2005

A 7 mile walk from Hunters Point to Williamsburg.

There is often a strange beauty in the ugliest of things.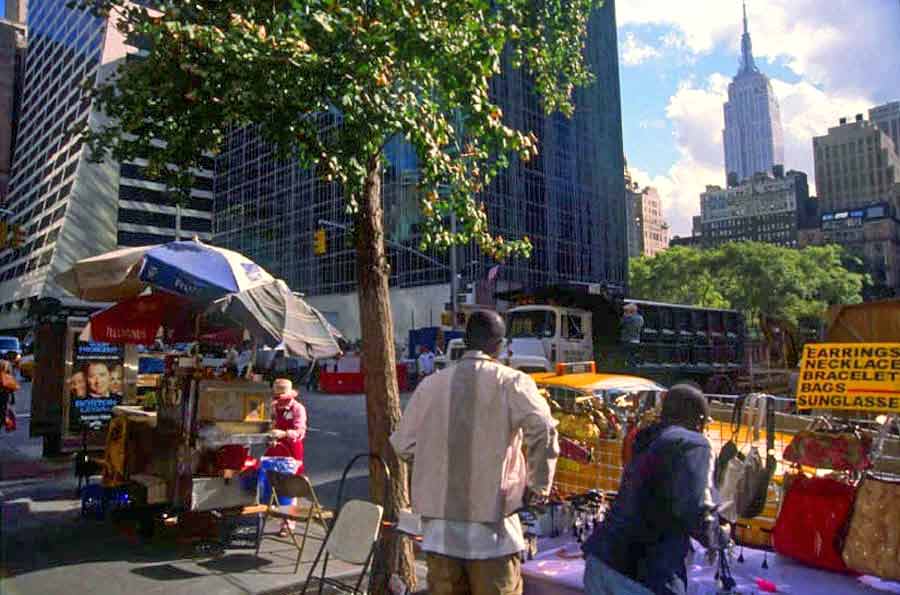 September 2005

A Midtown ramble

There was a time when developers considered any lot with a building under four stories on it as vacant. Now whole skyscrapers come and go so fast that I just notice the empty space without being able to remember what once stood there. This is a city where immortals die.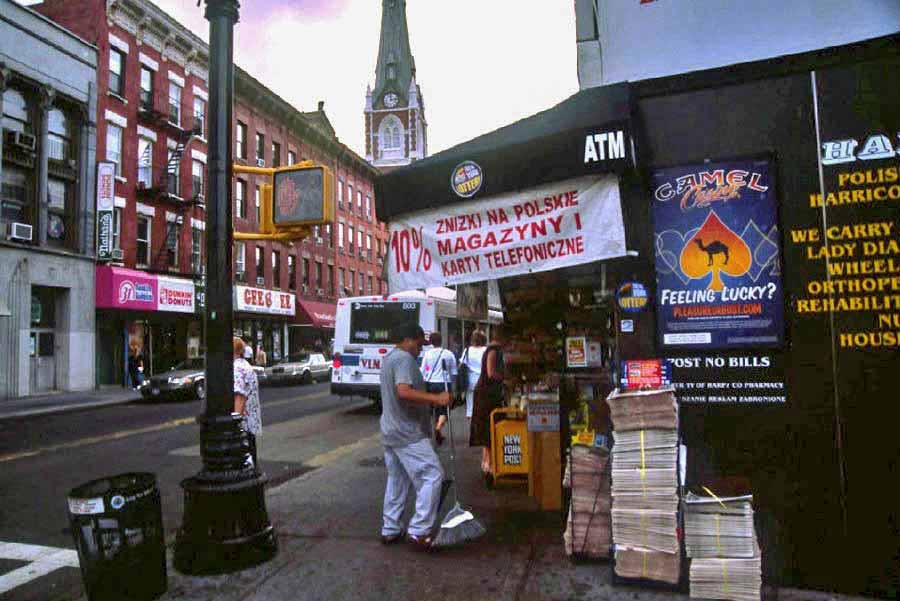 September 2005

A 5 mile walk from Hunters Point to Williamsburg

My ambitions for the day were sorely tested by the heat. I may have returned home earlier had I not been wandering about without a clear picture in my mind as to where I was.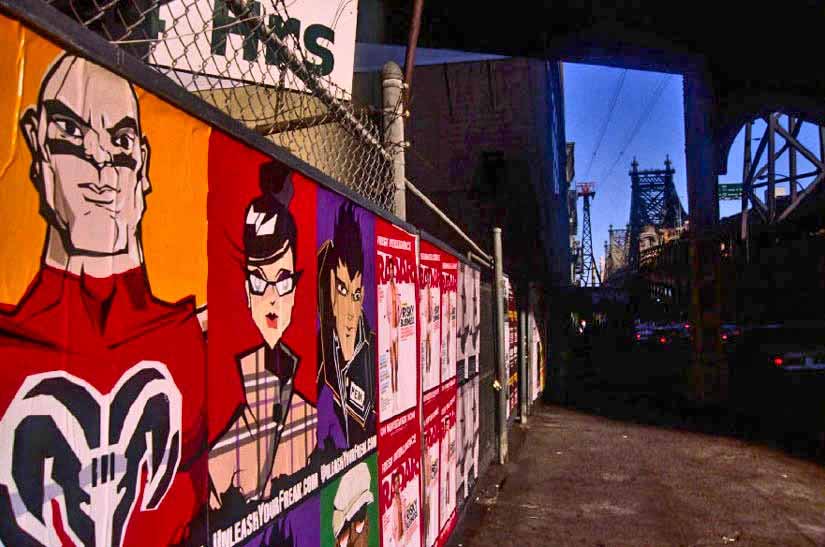 September 2005

A 6 mile walk from Sunnyside to Central Park

Construction work had temporarily eliminated a long stretch of fencing on the Queensboro Bridge. It was liberating to have an unobstructed view from a height. We have become a world of unfriendly fences.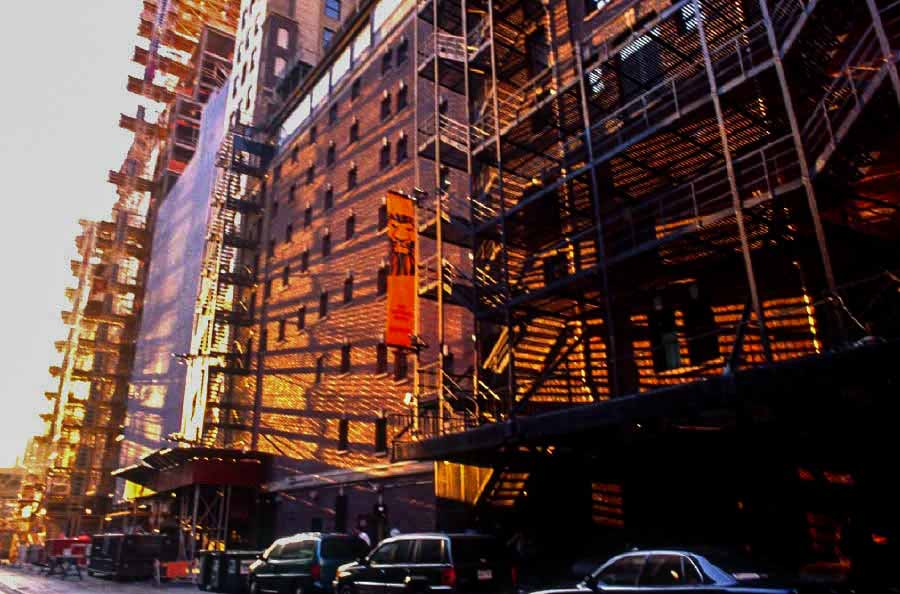 August 2005

A walk from Union to Times Square

While I can always logically decipher what I am looking at, there are always those parts of the City that take on the air of the unreal. Today I could be in Felinni's Sytirican.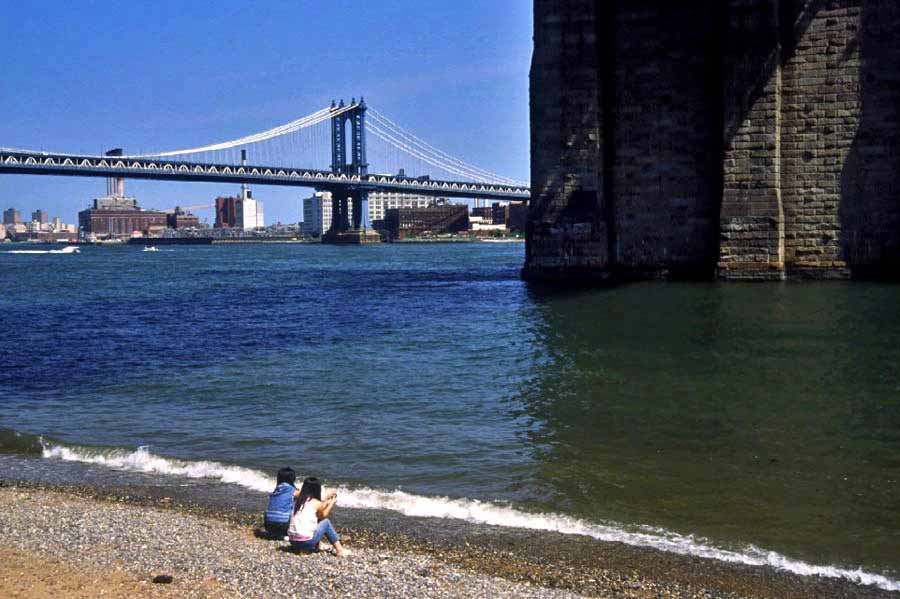 July 2005

A short Downtown ramble

One of the arguments made against creating Central Park was that on an island such as Manhattan, ringed with beaches, parks just were not needed. Today with miles of bulkheads and seawalls separating us from the water, it is easy to forget that this island is not a man made entity. Thanks to the low tide today I was reminded of what an island truly is.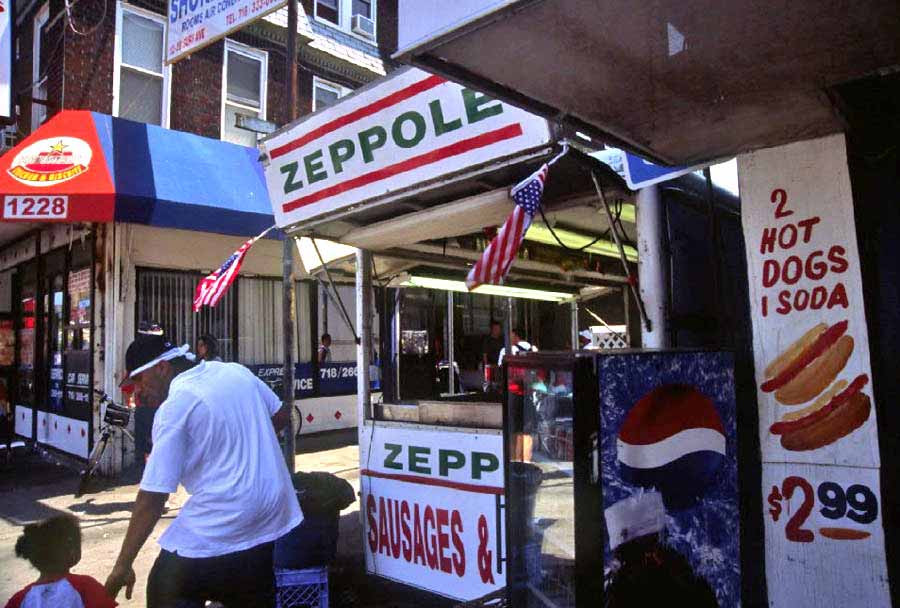 July 2005

A loop between Coney Island and Brighton Beach

Coney Island is about a lot more than rides. There are the eats and the signs and the general slapped together look of it all.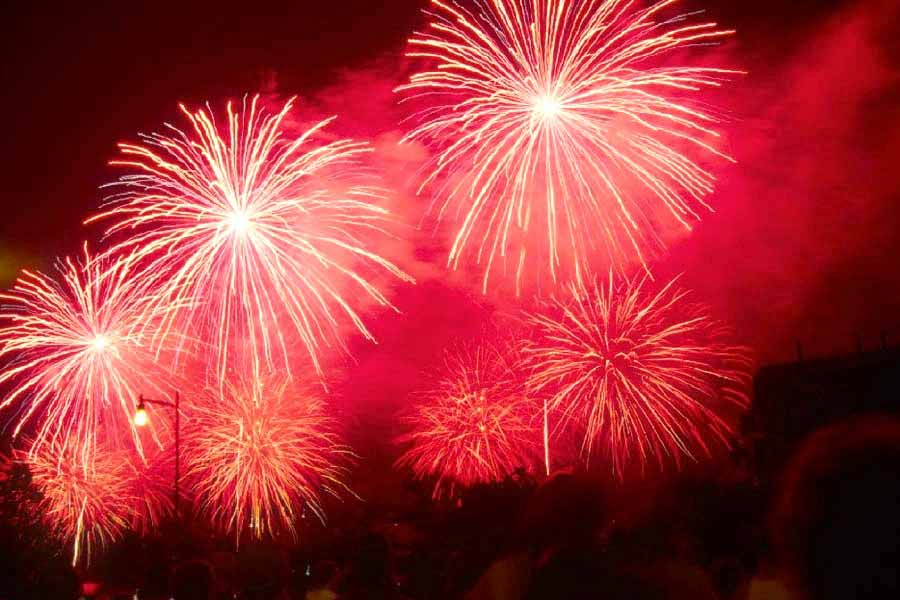 July 2005

A walk across Long Island City on the Fourth of July

Security was tight, I had to show identification to police before they would even let me walk down a public street to the waterfront. I had hoped to find a spot where the Manhattan skyline could be used as a backdrop but the crowds were so thick I could barely see over their heads. Any lesser known nook or cranny that I may have wandered off to was blocked and guarded. I did not accomplish anything that I set out to do but I was still more than impressed by the fireworks. Just fill in all the cliches and they were there.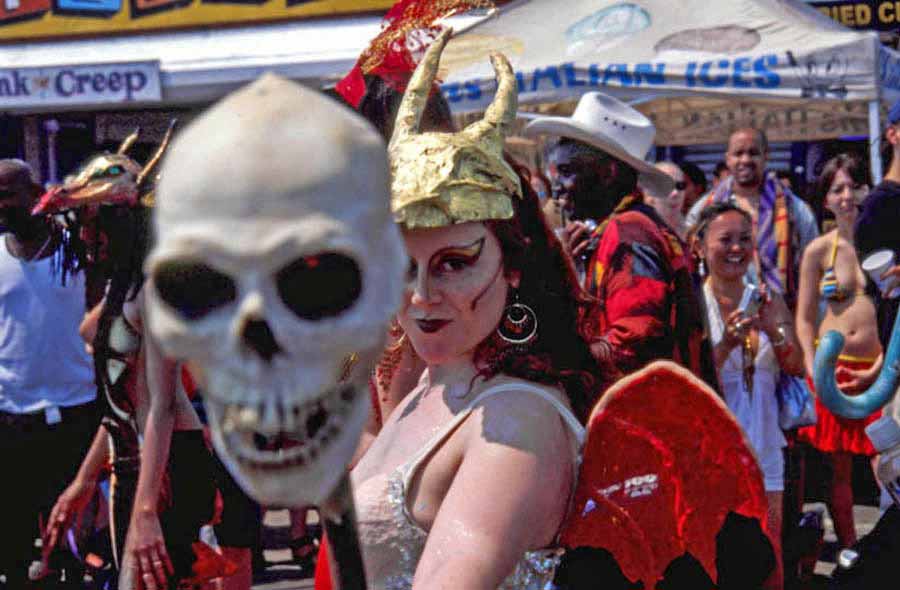 June 2005

A ramble about Coney Island

The Mermaid Parade this year was full of life. I had left the crowds on the street to experience it more intimately from the Boardwalk. It is as much festival as parade, which is no doubt why I like it as much as I do.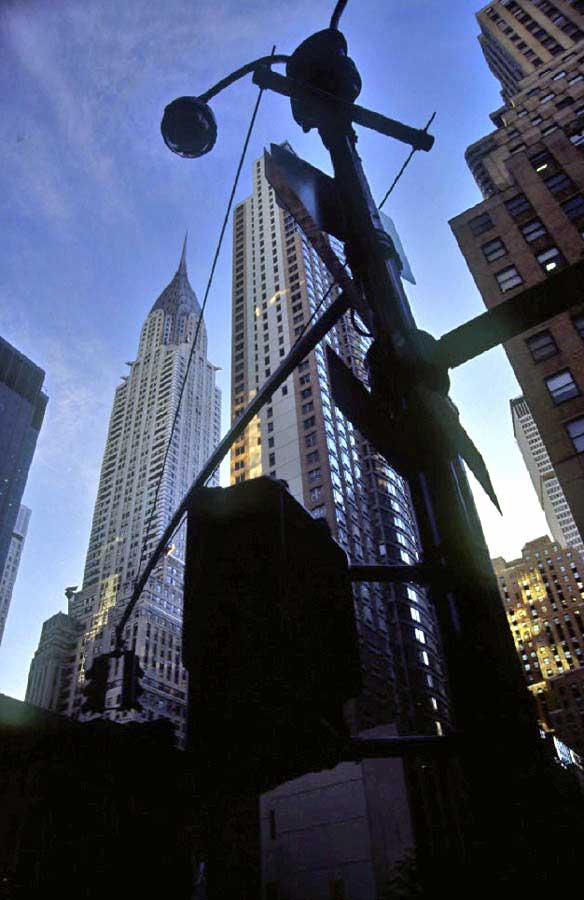 June 2005

A Midtown ramble

I no longer recognize half of midtown's skyscrapers or have any inkling to when they were built. A forty or fifty story tower has little consequence here.

---
Copyright 2009 Alan Petrulis All Rights Reserved