RAMBLES IN THE HUDSON VALLEY (page 9)
June 2013

A walk in Ulster Heights

Half the day was spent trekking through forest, the other half down paved roads. What united the two was the oppressive humidity and the grayness that hung over the day. The landscape all around was green, green, green, but it had lost all vibrancy under the heavy overcast. Even so, there were more subtle shades of this particular hue than I could ever count.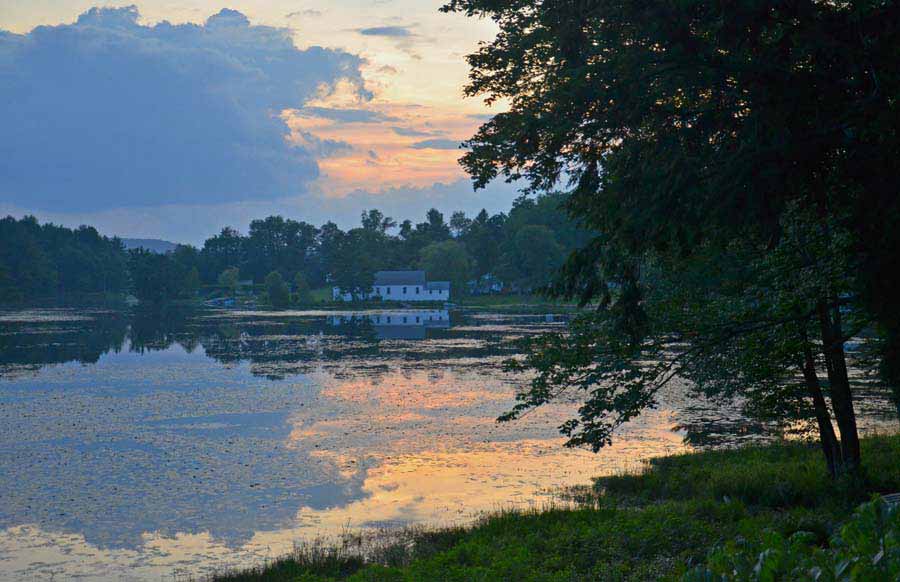 June 2013

A walk in Ulster Heights

Intermittent showers may have ruled the day, but as it drew to a close the sun made its presence known. Thunderheads continued to roll across the sky, only now they were tinged with subtle pinks and oranges. A throaty chorus rang out in the day's last minutes as the bullfrogs came out to romance away the night.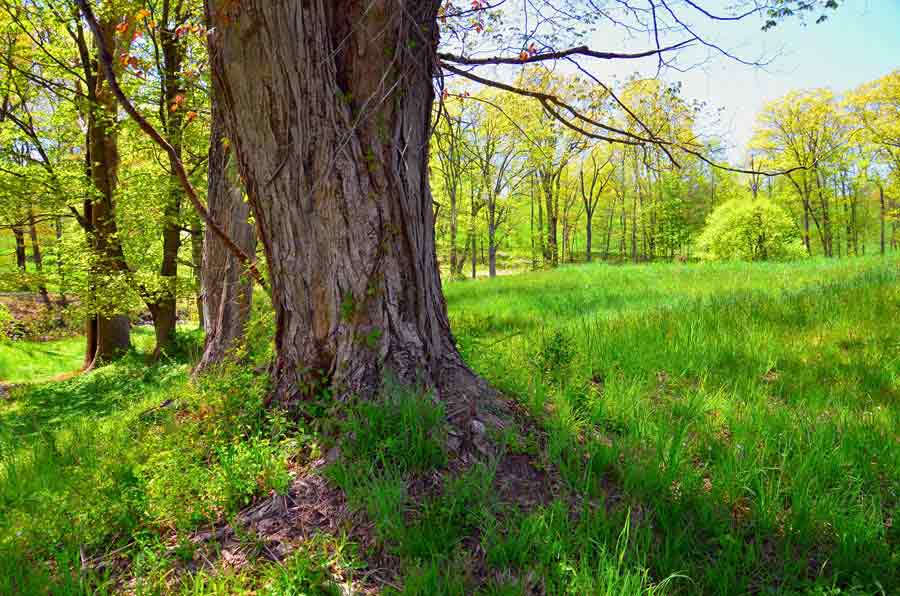 May 2013

A loop between Tarrytown and the Pocantico Hills

It is the perfect spring day. The trees are of pale green and red lace punctuated by white bursts of dogwood. The singing of birds reverberates between the hills and the brooks murmur as they tumble over rocks. Unfortunately the occasional sounds of cars or train whistles filter in to remind me that I'm not too far from town. There is never any mistaking this constructed idyl for wilderness anyway. It reeks of control rather than the drama of nature. Yet the trees do not know this, nor do the bright skunk cabbages springing up in the lowlands. To them this is home. For me it is a place to find comfort, which today I am happy to have.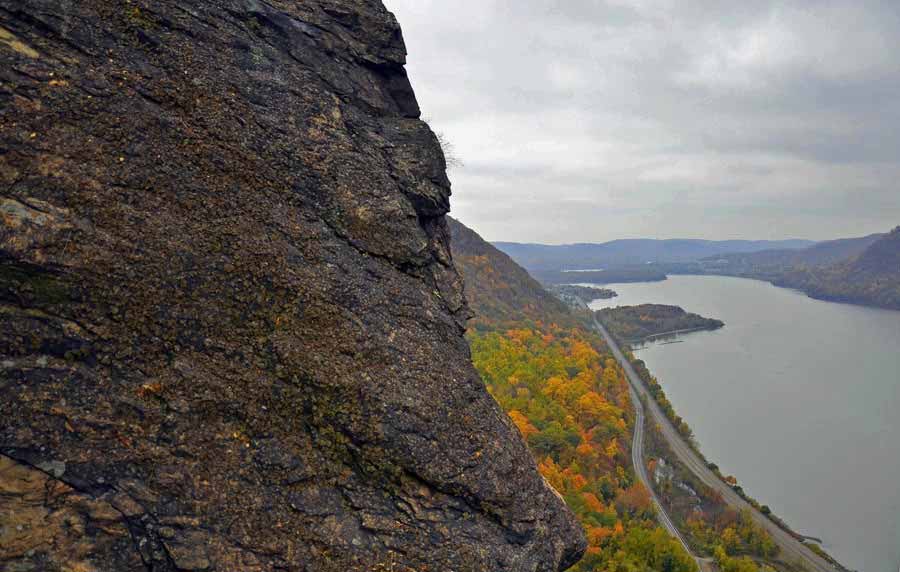 October 2012

A loop between Cold Spring and Breakneck Ridge

The sun made no appearance today despite assurances of its arrival. Instead I was greeted by a heavy overcast courtesy of hurricane Sandy coming up from the south. High winds and giant waves may be crashing far offshore, but here in the Highlands the air is damp yet calm and the Hudson a sheet of glass. Tomorrow will bring another story.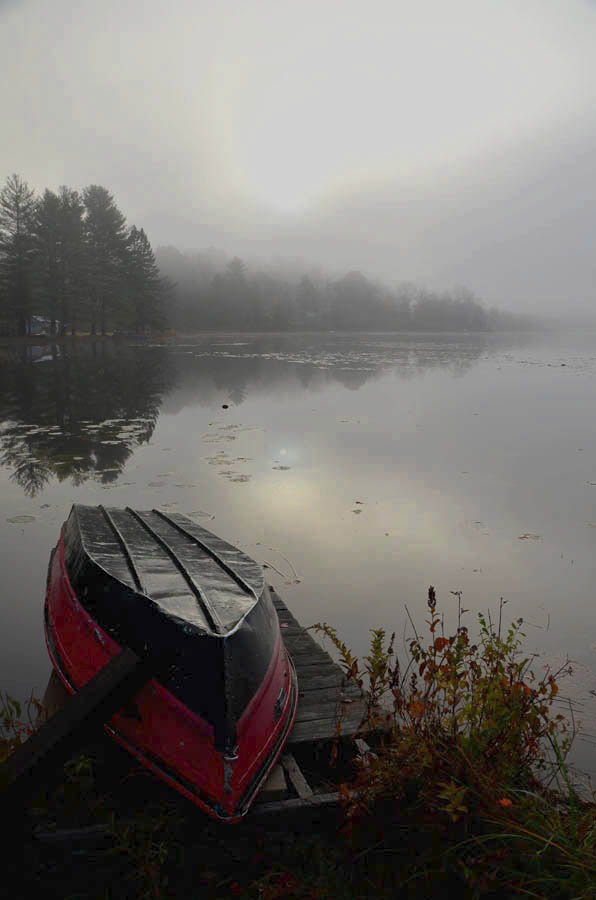 October 2012

A ramble in Ulster Heights

The morning began with a dense fog huddled over the lake. It moved about to and fro for hours, shuffled by an invisible hand. The sun's first peak was so pale that it was hard to believe it could ever have any affect on the course of the day, but the atmosphere that embraces us with its fleeting moods is change incarnate. By the afternoon the glare off the lake was intense enough to hurt my eyes.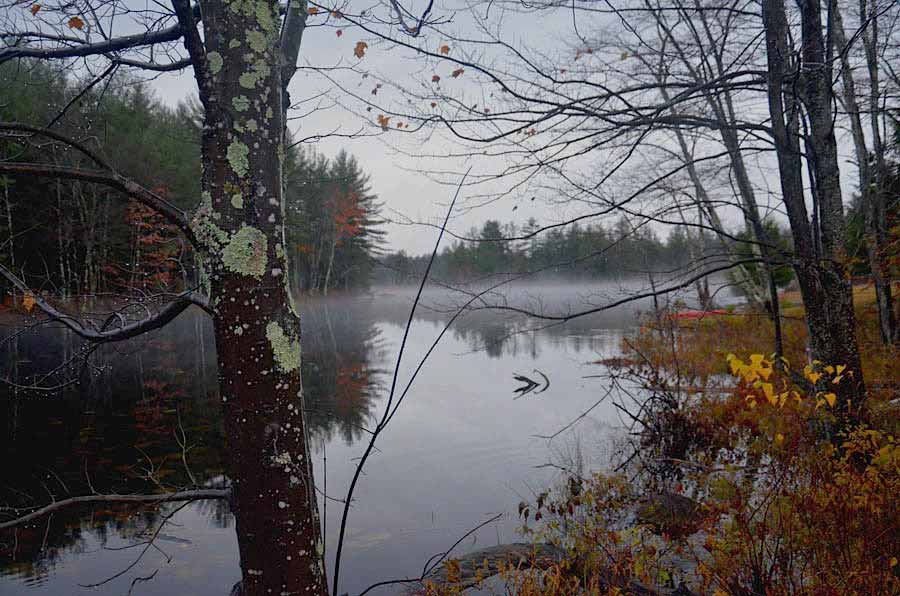 October 2012

A ramble along Upper Ulster Heights Lake

The lake overflowed its banks in the intense rain and all boundaries seemed to diminish with it. Leafless trees contrasted with thick stands of pine, bright autumn color with an unlimited supply of muted grays, the rain itself with the rising mist along indeterminable shores.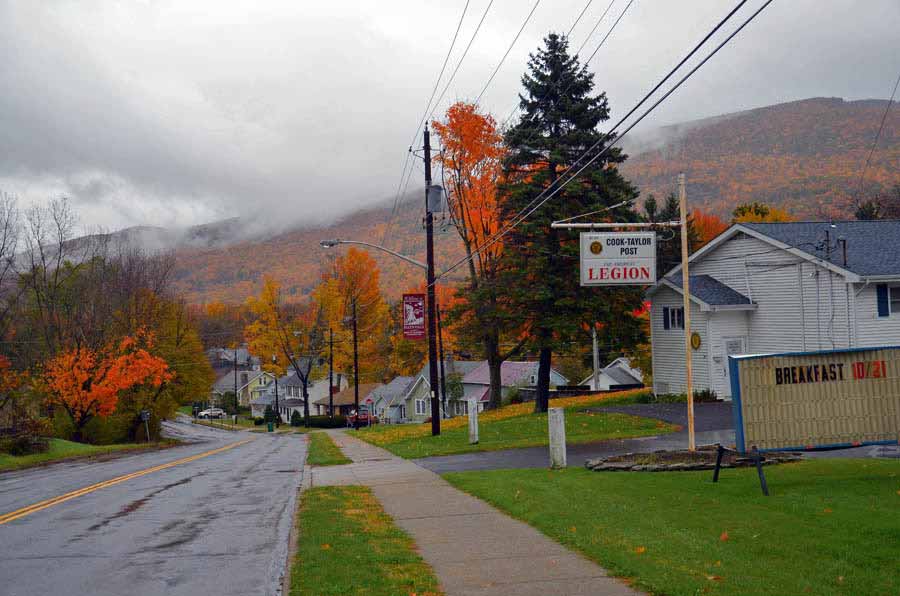 October 2012

A walk in Ellenville

The rain broke overhead but it could still be seen pelting the mountains in waves. It was but a short reprieve between endless flowing ribbons of clouds. It would be an on and off all day affair. Any respite, no matter how brief was greeted with a sudden outburst of photography on my part. The worst conditions to shoot in are often the best.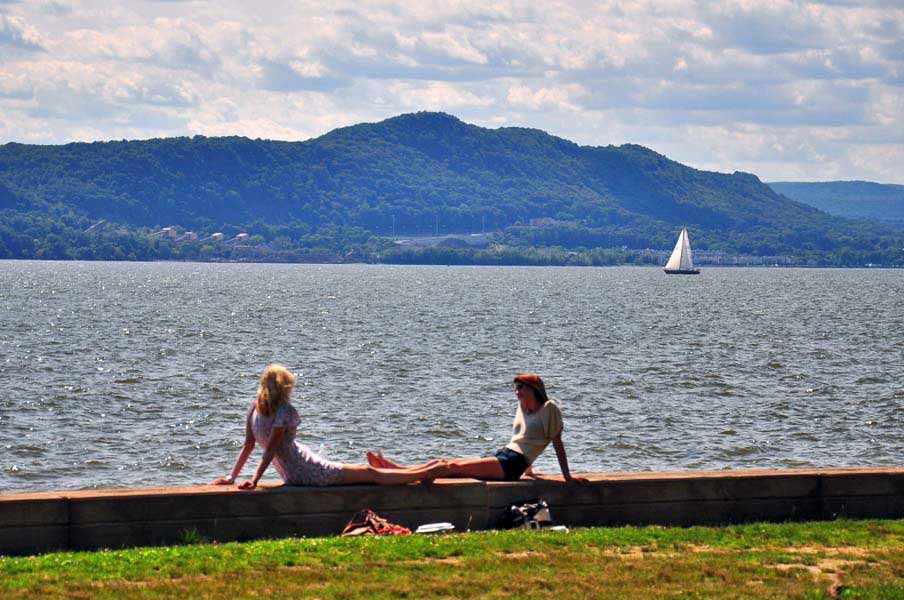 June 2012

Meandering around Croton Point

The scene before me took me back. For a moment I was looking through old pictures from some vacationland brochure in my childhood home where I couldn't tell if the image was washed out by the summer's heat or just cheap printing. It is strange how we make connections, how something so ordinary can be indelibly etched into our memories. It's not even a matter of real experiences. Pictures can be more powerful than the life one leads.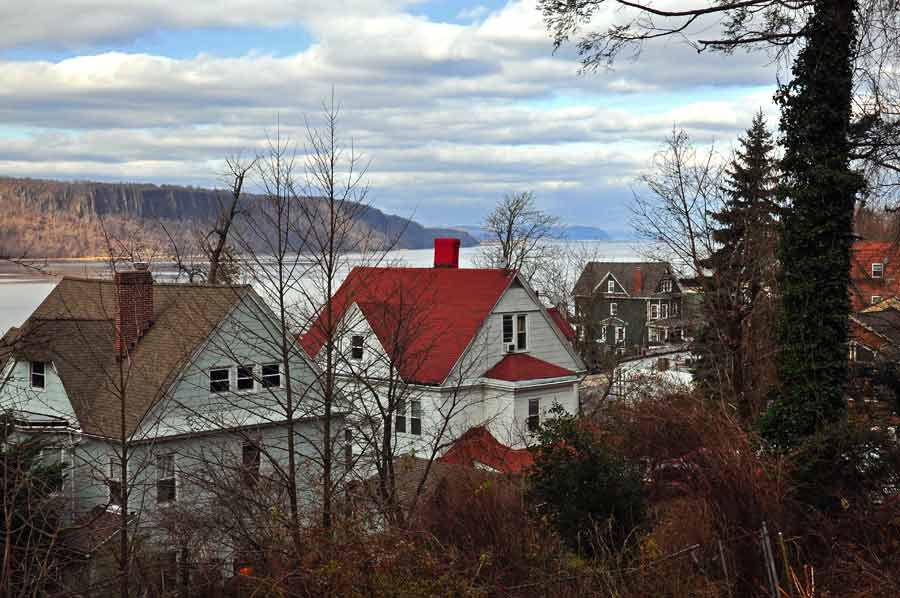 December 2011

A walk from Yonkers to Hastings-on-Hudson

Standing bare on the first day of winter, many of the large trees along the Croton Aqueduct were clearly visible. It would take four of me to ring the girth of some of these giants. Fallen branches, remnants of many violent storms lined my walk for miles; long cleared from the path proper but not removed. It has been a tough year for trees. Yet I ponder the once panoramic views of the river long gone, now hidden behind walls of trees and saplings younger than I.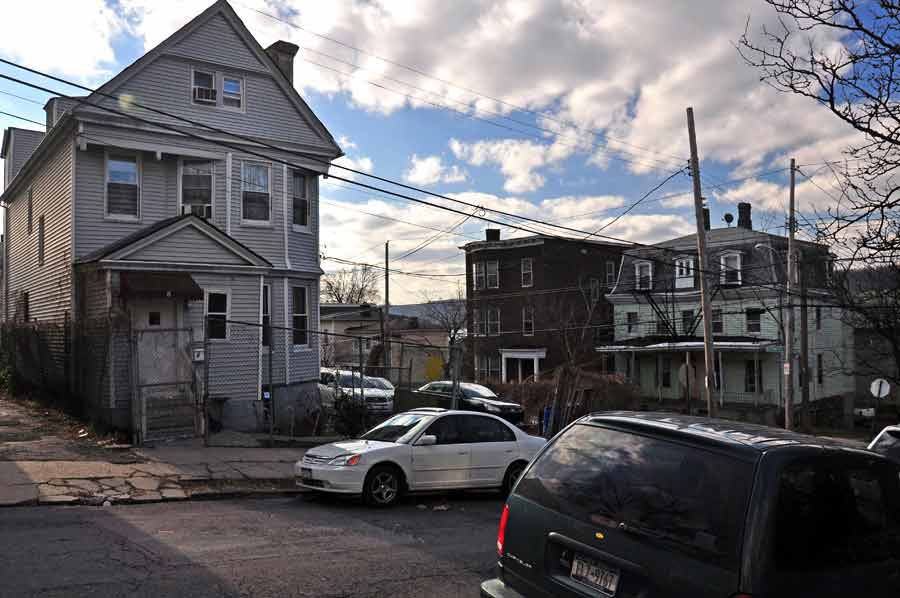 December 2011

A walk in Yonkers

I am the stranger in the neighbor hood. No one says hello, eyes are carefully averted as I walk by. A few residents however keep a wary eye on me from behind the fences of their distant yards; but I am left alone without complaint or query. It is hard for others to fathom what I am doing here, why any of this interests me. What good could I possibly be up to? But I am in my element here, there is no shortage of subject matter for me to shoot. Everything falls into place as if we were made for each other. When I return to the train station, surrounded by urban renewal, I feel like an alien.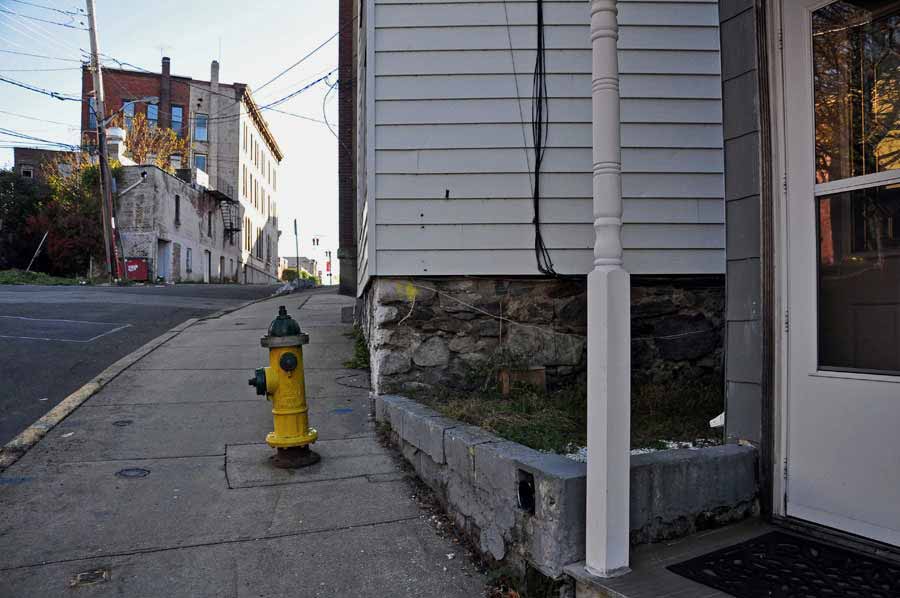 Novemberber 2011

An 11 mile walk from Tarrytown to Ossining

I was surprised to find patches of white on the ground a week after the October snow. The trees are still more green than autumn in color. The season has been drawn out by the wet weather; each tree acting alone according to its immediate conditions. On one street it's like summer, the next is in peak color. Then there are the streets that look as if winter is just around the corner. Of course some streets always look this way.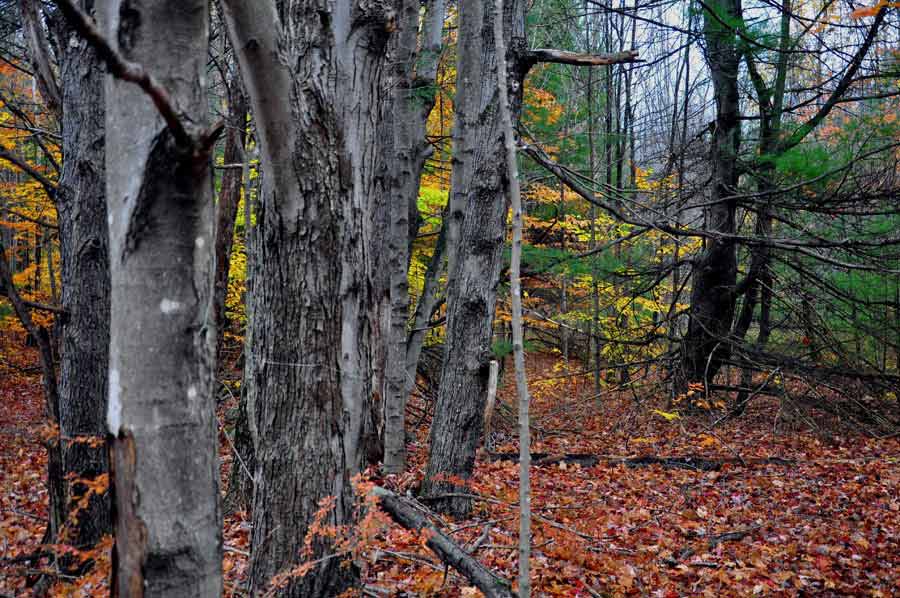 October 2011

A walk through Ulster Woods

I spent the day confined to a few acres of woodland. The underbrush for the most part has been bleached, yet the pines are the most magnificent green. They seem more a harbinger of Spring than a season fading into decay. Soon all will be bare but them, but for now all is a celebration.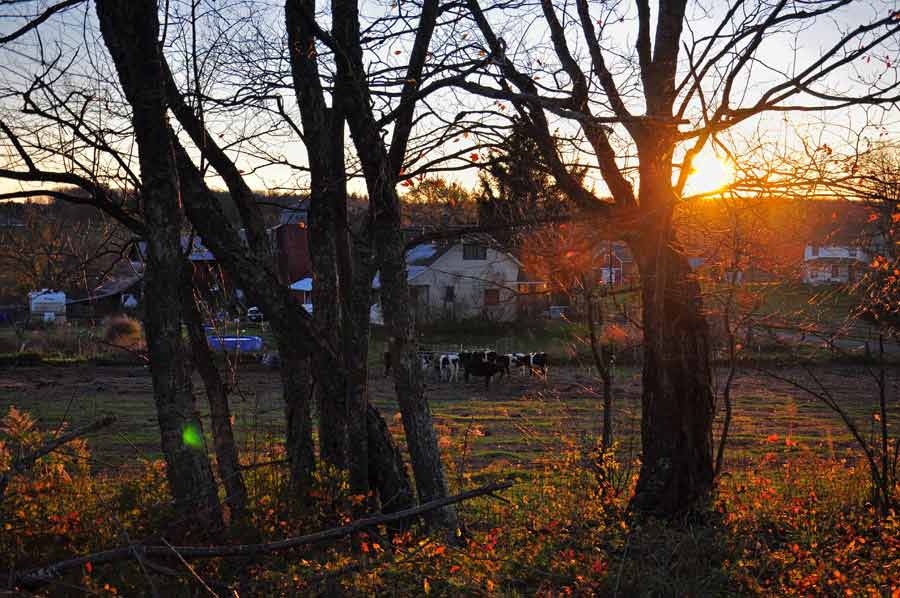 October 2011

A walk in Ulster Heights

Since arriving in Ulster County my attention has been caught most often by that which I was taught to avoid as an artist. Yes, I understand the pitfalls of cliché, but its hard to intellectualize ones passions. Without a moments hesitation I give into my heart and play amidst the milkweed and gossamer set free against the fading sun.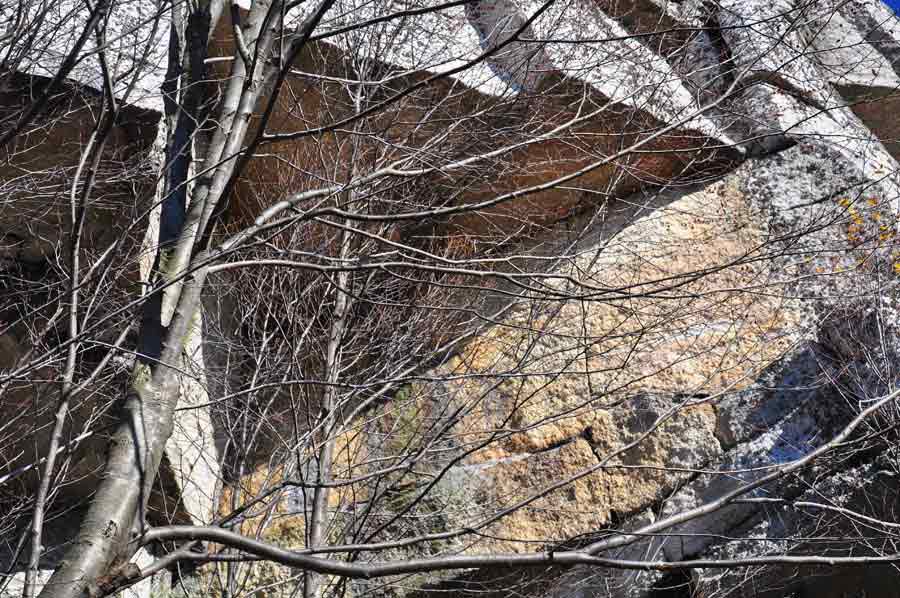 October 2011

A walk at Sam's Point

Even though IÕve been to these mountains before, I mistook my first glimpse of the limestone cliffs for a giant stone tower rising up from the woods. Nature's order is far from being as random as we often make it out to be.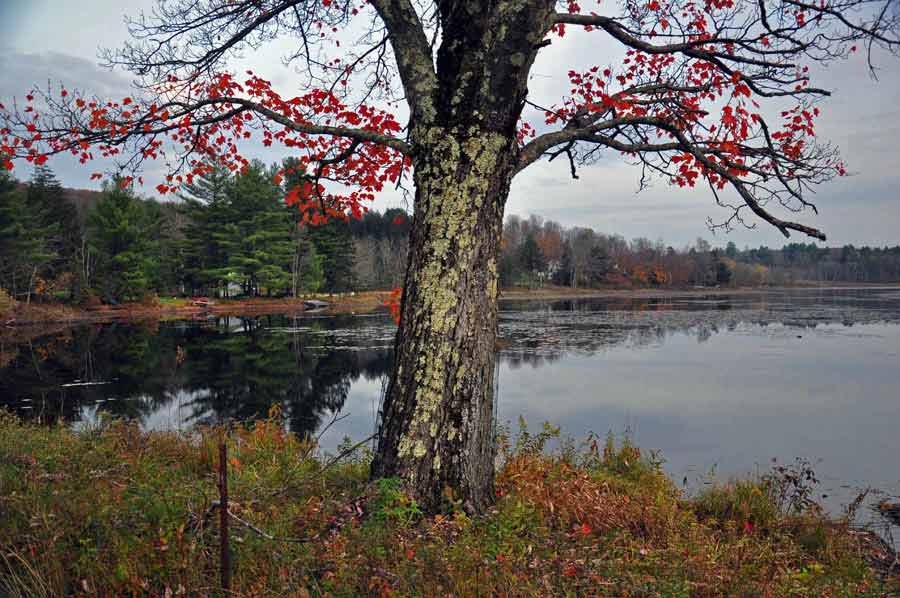 October 2011

A walk along Ulster Heights Lake

The air is unbelievably peaceful, only disturbed by bouts of light intermittent rain and the occasional cry of a bird. Frogs begin to chime in as the light fades to black. By nightfall the clouds have gone and meteors fall from Orion. A fireball streaking through the dark sky suddenly explodes and golden sparks rain down.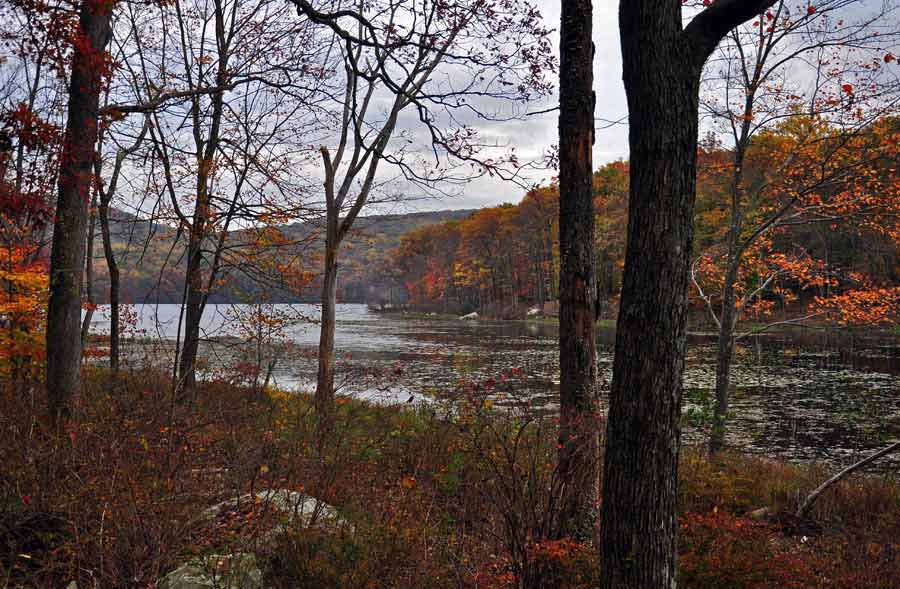 October 2011

A walk alongside Silvermine Lake

Blackbirds are flocking, commuting between the ground and the treetops in waves. They have replaced the day-trippers who flock here in droves when the weather is warmer. A cold damp wind blows today and few are about. Harsh realities can redeem such a place.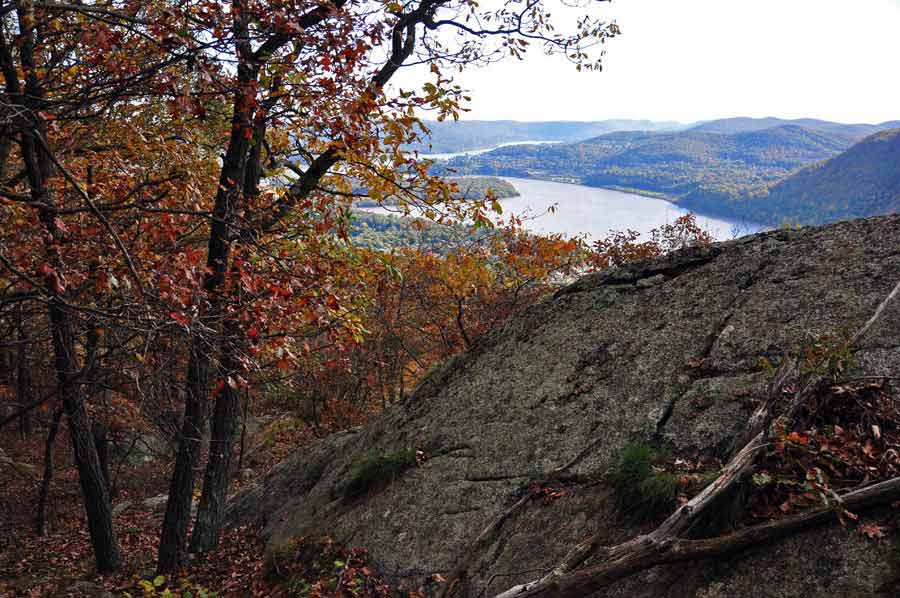 October 2011

A loop between Foundry Cove and Mount Taurus

I can't stop at a mountain vista for a moment without feeling obliged to take a shot from it. ItÕs as if beauty increases in relation to the effort taken to find it. In-between these grand discoveries I have found the swirls in rotting wood, and the twigs that sprout forth from the smallest crevice. A small freshet pours over a rock face, it moisture turning it a glossy bluegreen. I capture the small as well but without expectations.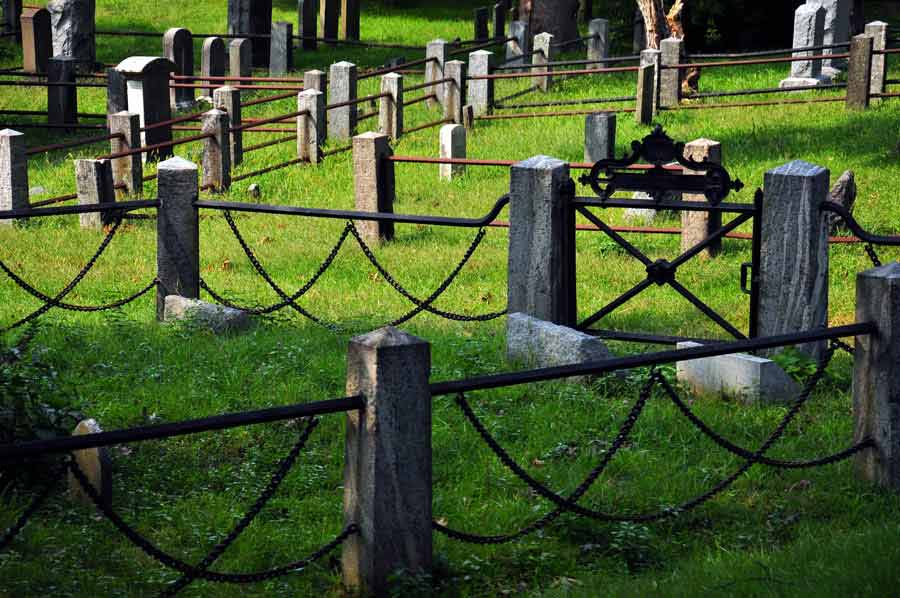 September 2011

A Walk in Sleepy Hollow

Like the Pharaohs of old our notions of property are often so strong we refuse to give them up even in death.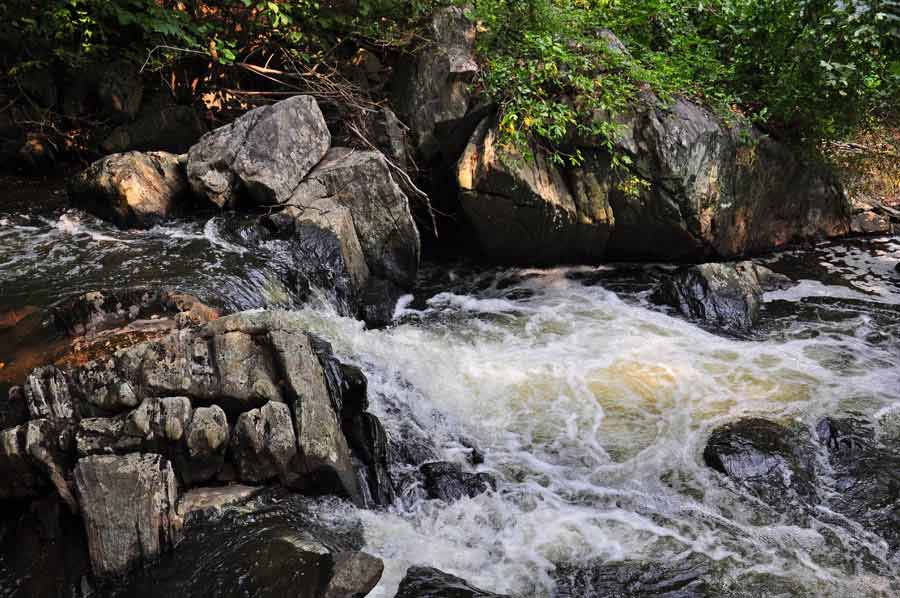 September 2011

A loop between Tarrytown and the Pocantico Hills

Its been days since hurricane Irene passed but the Hudson remains muddy with runoff. Small green islands of leaves and twigs have gathered near the shore. As I climb upward into the hills, the sound of rushing water fills the air. It has carried both homes and lives away, yet here under the trees its turbulent energy has the most calming effect.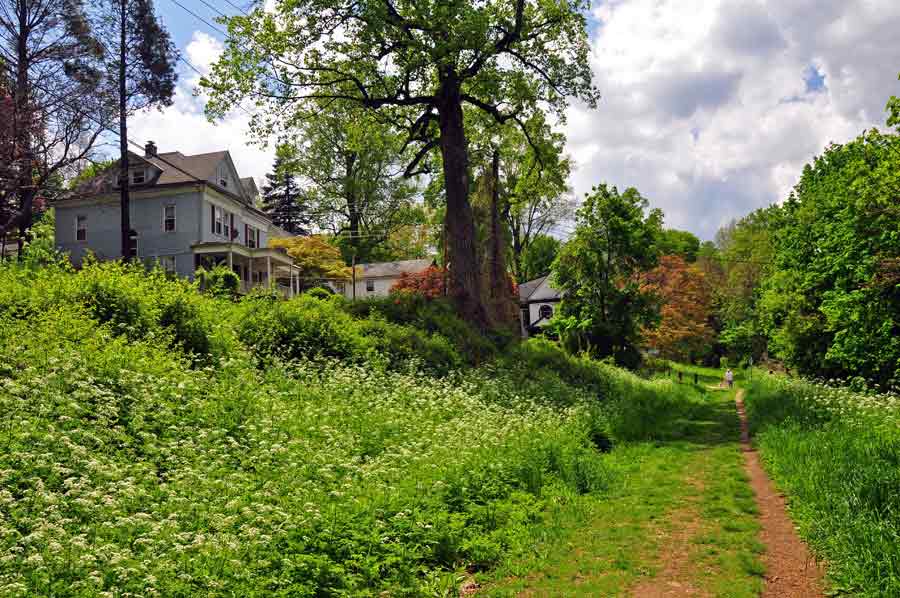 May 2011

A walk from Hastings-on-Hudson to Yonkers

For a moment everything is calm, the warm sun made comfortable by a cool spring breeze. Grasses and weeds intermingle, all fresh and green, yet undisturbed by insect or blade. There are some parcels of land that can make us forget what we have done to the rest just outside of our sight. I am somewhere beyond this place, afraid to turn the next corner.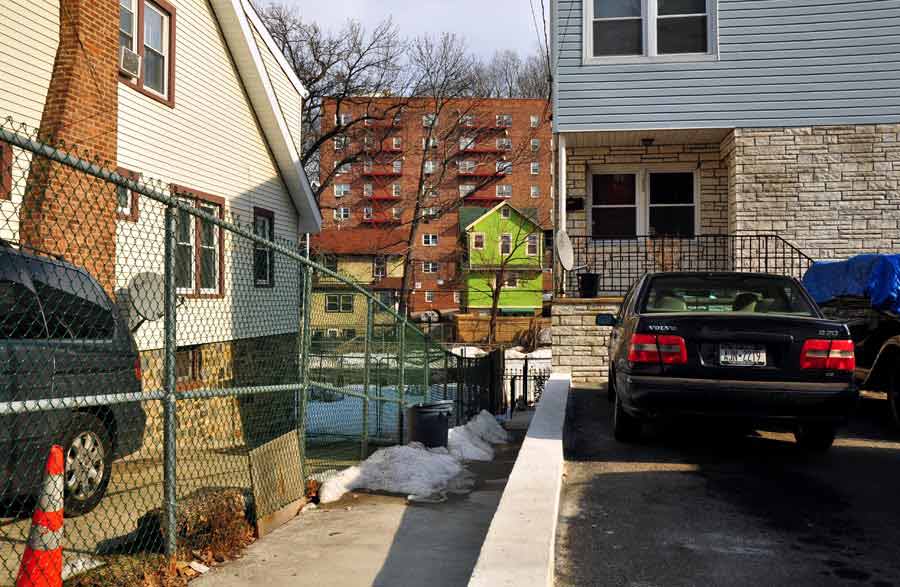 February 2011

A 7 mile walk from Kings Bridge to Park Hill and on to Yonkers

The day has grown too warm for winter. Snow is melting rapidly under the low sun, but there are hidden recesses in the folds of the land that will hold ice till May. From the hills every distant glimpse of the Palisades reveals an indecisive pallet hovering between blue and grey.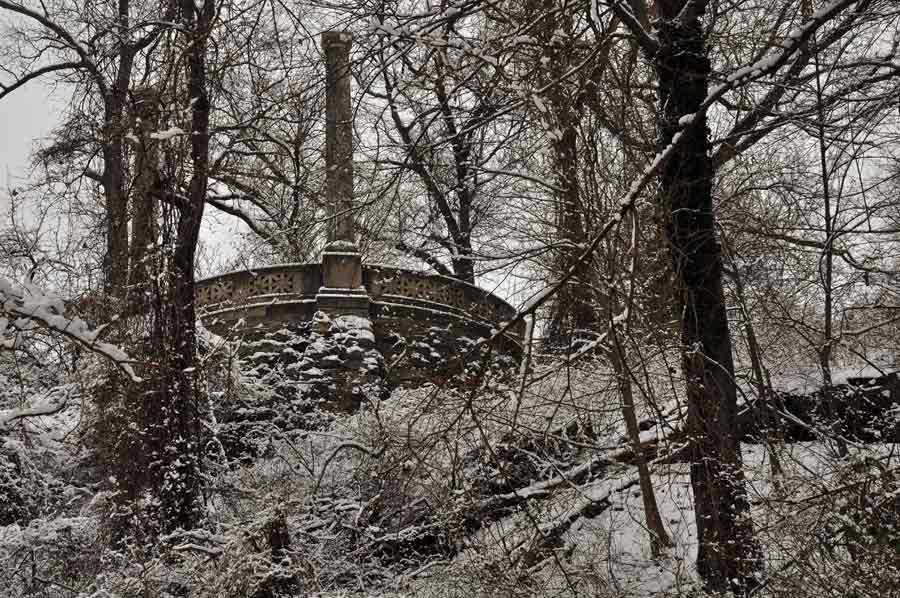 January 2011

An 7 mile walk from Glenwood to Ardsley-on-Hudson

A good snow will bring people outdoors, some to play and others just to look. Up atop the aqueduct there were no cars to dig out, no walkways to shovel; everyone there wanted to be there. Sleds scooted down steep but short inclines. A young dog leaped about, its brown snoot crusted in white. A grandmother with a young child speaking a language I canÕt understand walks by. A good snow will also keep people at bay. I am able to walk long stretches followed only by the voice of a quieter spirit. At times everything in the world seems dead, but my cold hands lets me know that I am alive. I put away my thoughts and move on.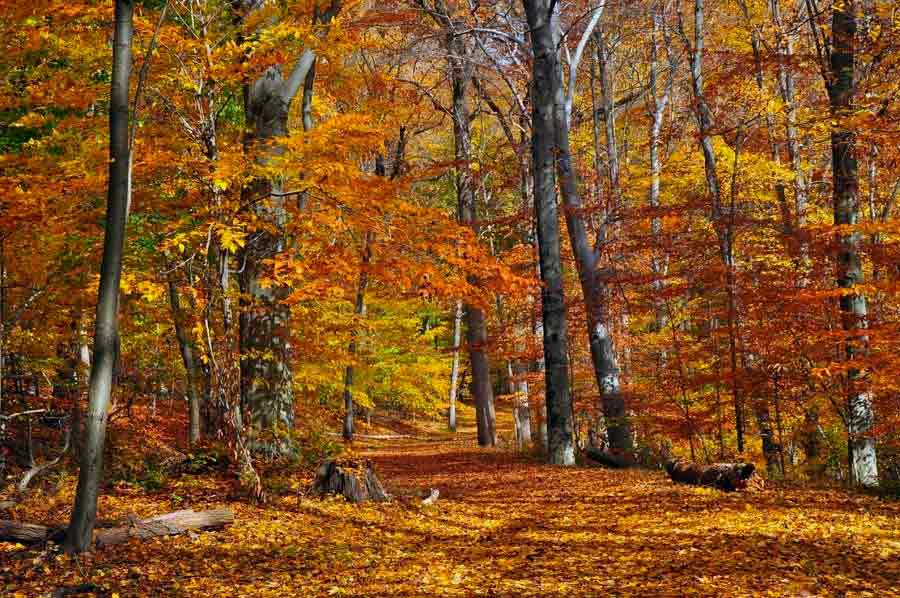 October 2010

An 11 mile loop between Tarrytown and the Pocantico Hills

The day was simple; an easy path under the rain of falling leaves.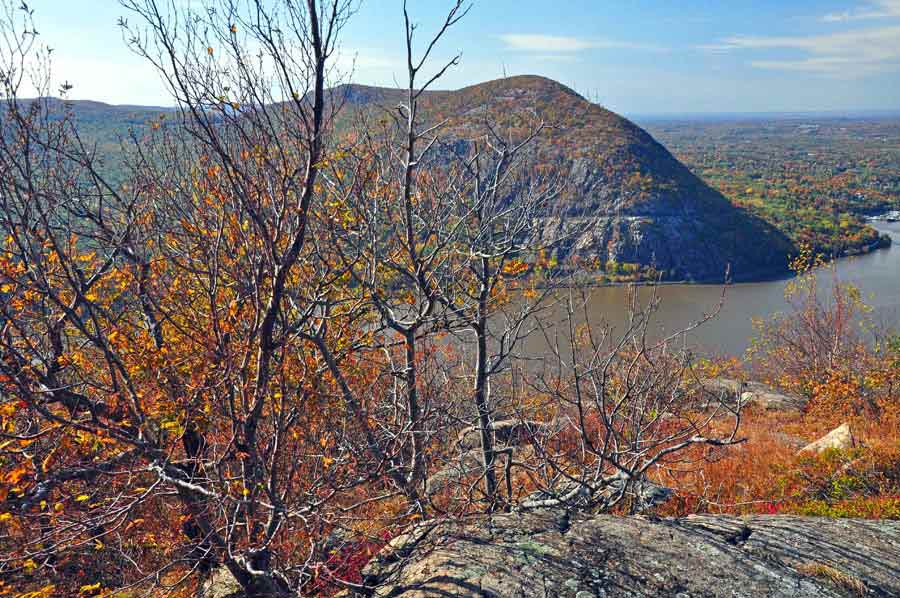 October 2010

A 7 mile loop between Cold Spring and Mount Taurus

It was a warm day for October, it brought the tourists out in droves. I remember Cold Spring as a pleasant little town but it now seems a tourist trap with plenty of new eateries and antique shops for bait. I was glad to find myself out on the trail. While the days of hiking and never meeting up with another soul seem long gone there are still those moments when it is just me and the mountains.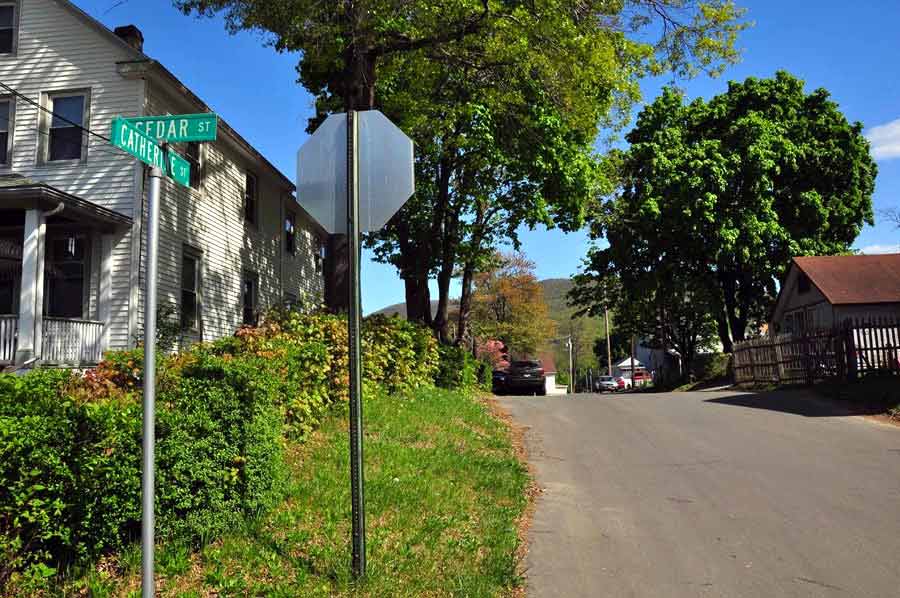 April 2010

A 9 mile loop between Beacon and Denning Point

Under the shadow of the mountain I am hungry for utopias, I expect the streets to sing. The old Victorians however wear satellite dishes, I feel no mud between my toes. I am lost. I have forgotten why I have come here, my memory still on the train. Pollen pools at my feet, a shower of white petals caresses my face.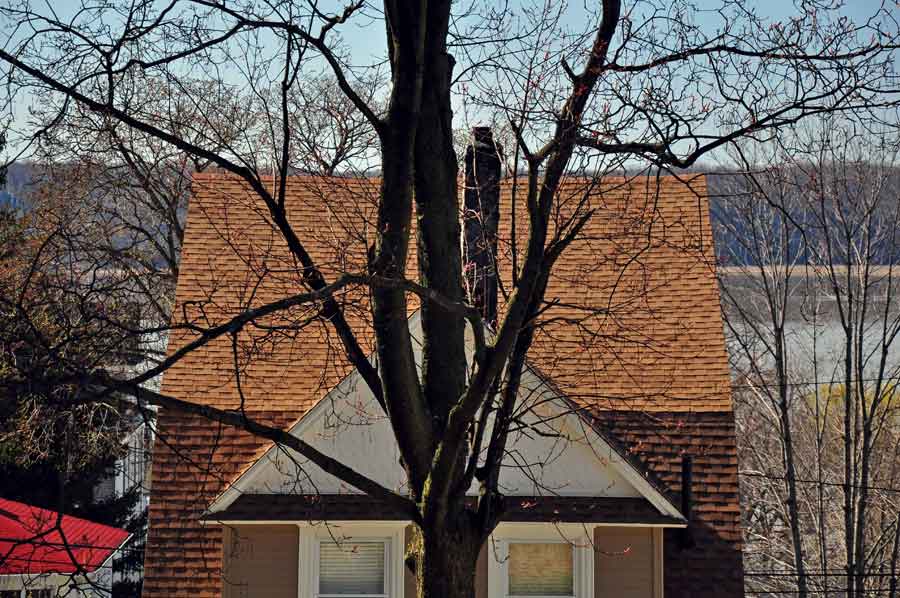 April 2010

A walk from Hastings on Hudson to Tarrytown

Forsythia and daffodils have punctuated the landscape with their bright yellows for some time but the trees have been holding back their swelling buds as if for spite. There is such a great tension in this warming air, it feels as if the whole valley is about to explode.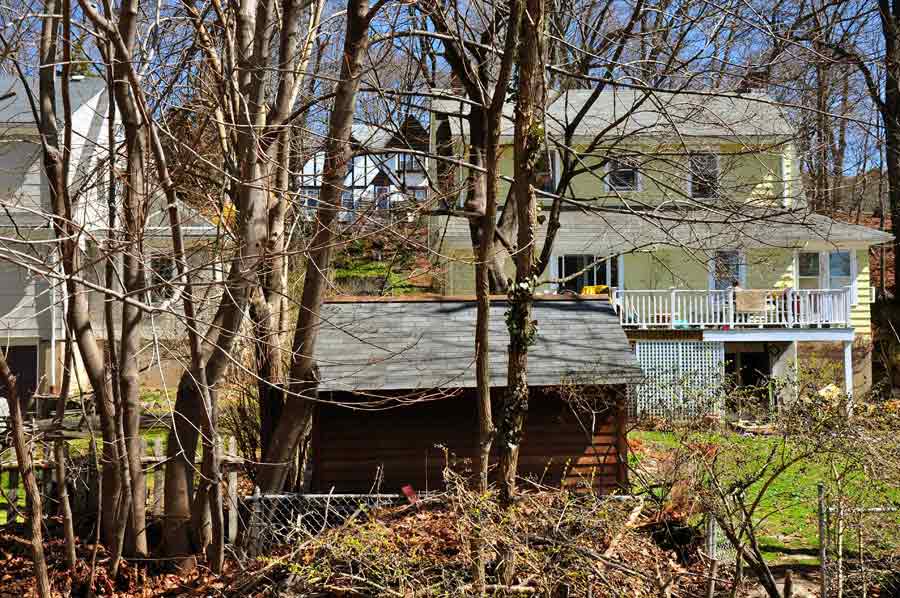 March 2010

A walk from Hastings on Hudson to Glenwood

I notice that I am gravitating more and more to compositions incorporating complex patterns derived solely through intuitive means. While it is the personal in this that attracts me to it, I have also begun to wonder if it is possible for others to come to see what I see. When out walking I think almost completely in pictures. Is the understanding of any art dependent on the quirks of one's individual internal wiring?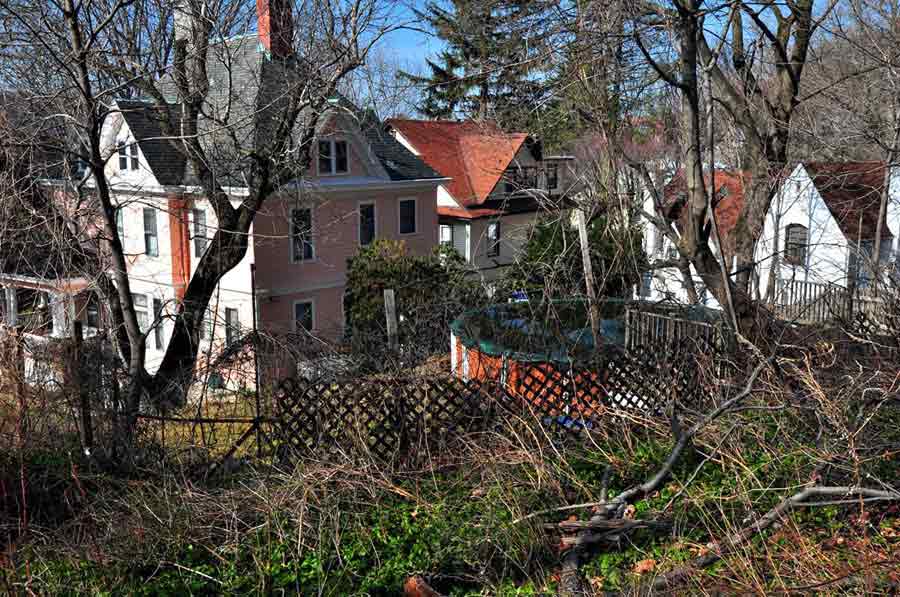 March 2010

A 6 mile walk from Ludlow to Hastings on Hudson

I am disappointed to see tall apartment buildings obscuring the views I once held so dear. Is nothing I hold of value worth saving? I take some solace in the endless weed filled backyards still at hand.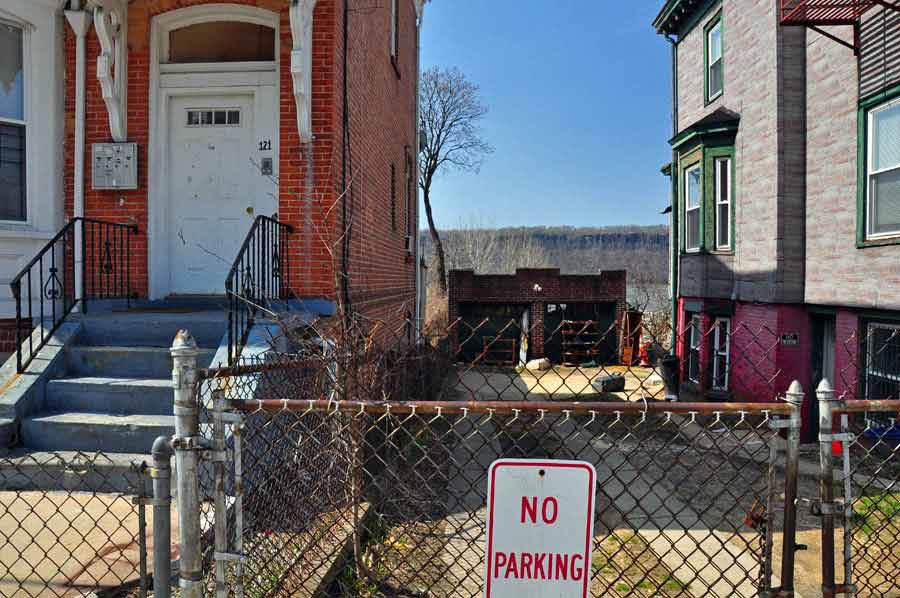 March 2010

A ramble in Yonkers

The air is so clean that space has become boundless. I can just reach across the Hudson and touch the high cliffs on the other side.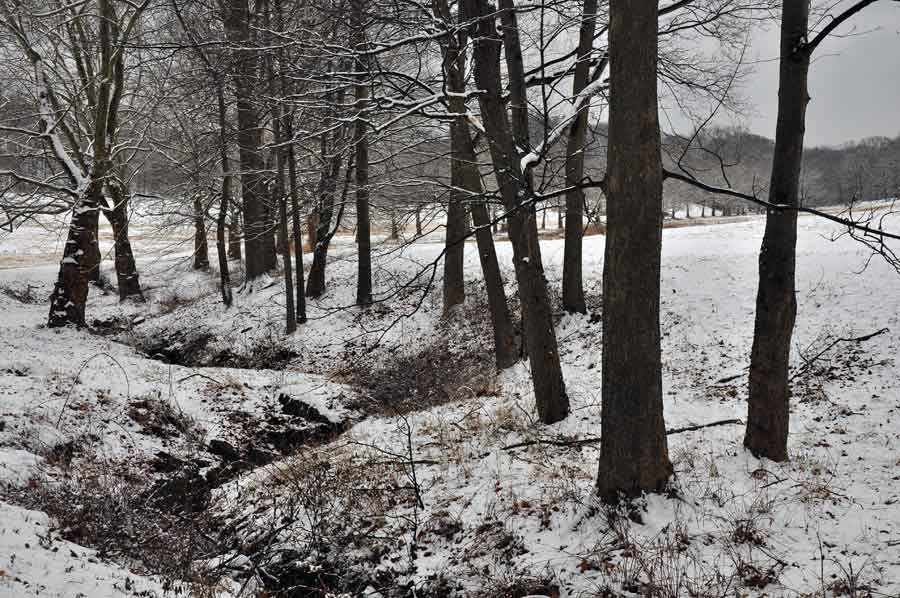 February 2010

A walk in Sleepy Hollow

I've come to know this place well and walking here alone has made it seem as if it is all of my minds creation. Not even the chill in the air can wake me. While not a soul is to be seen the abundant footprints that lay under each of my steps is a constant reminder that I am still in a world populated by other dreamers.

---
Copyright 2013 Alan Petrulis All Rights Reserved