RAMBLES IN THE HUDSON VALLEY (page 10)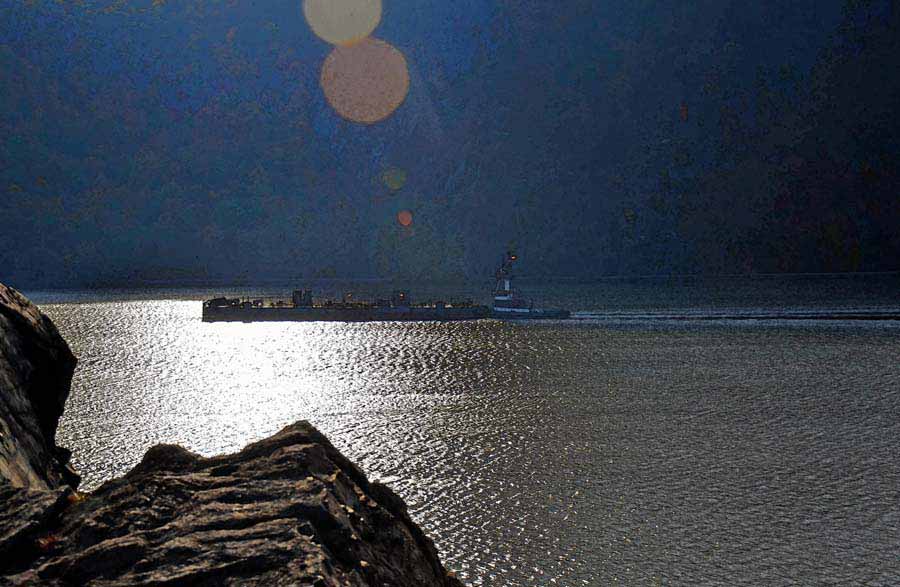 November 2016

A ramble in the environs of Cold Spring

On land it is a typical autumn day, but on the river between the mountains, shadows and light separate as if two distinct worlds. Boats pass from one realm to another, but is this passage as seamless as it looks? I wait for the craft to be devoured as fair Lorelei sings her song.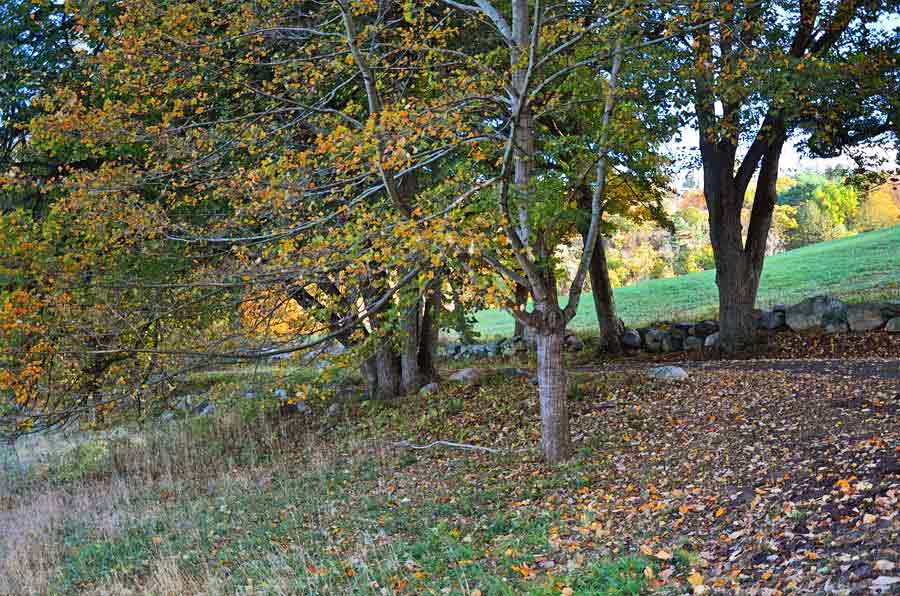 October 2016

A loop between Tarrytown and the Pocantico Hills

The pastoral setting belittled the high winds and unusual harshness of the day. How can you argue with gentle rolling fields of green relieved of the summer sun? The reel beauty however lay in the forest, which had turned into a study of transparency. Vision penetrates deeper every day with each fallen leaf.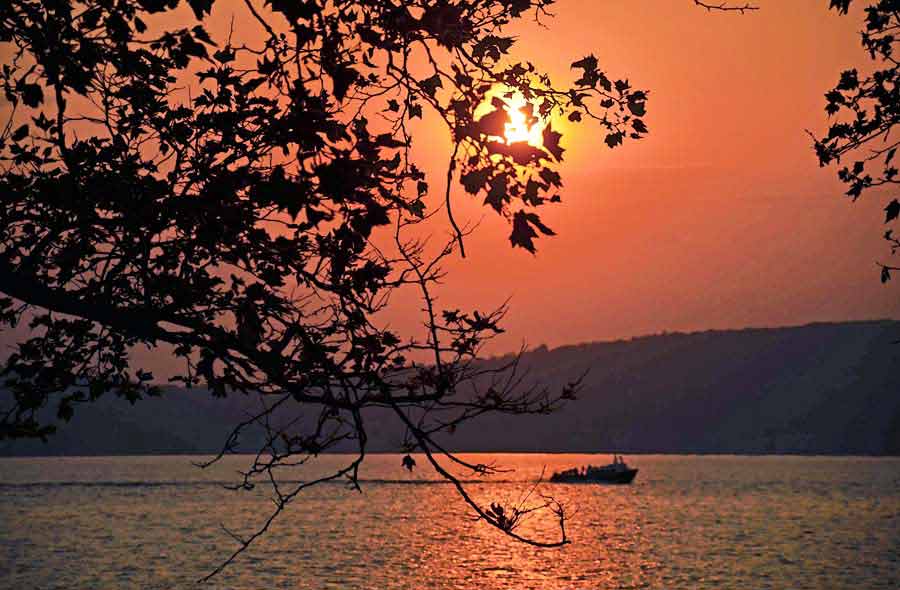 May 2016

A walk in Tarrytown

The untypical temperature filled the river valley with a haze that dulled all before me. Spring had suddenly vanished and it was now a lazy summer day. By evening the sun was nothing more than an ornament in the sky, casting a pale rosy glow. There was no drama in it to capture my eye, but it was overwhelmingly comforting. I feel myself unstuck in time more and more these days; all I need is a familiar hint to be carried to a previous experienced. Today is all summer days that I have lived; the oppressive heat nothing more than a fond memory of seasons lived.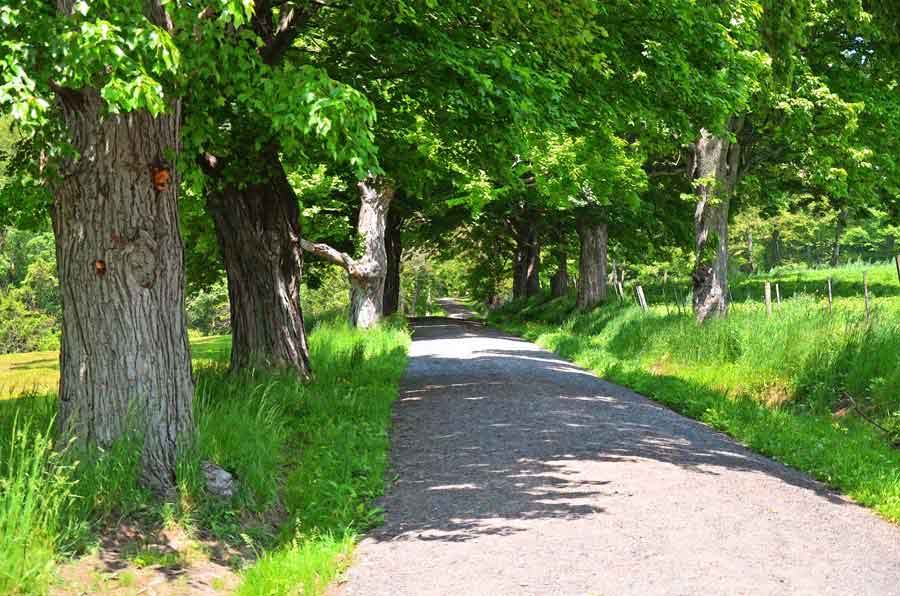 May 2016

A ramble through the Pocantico Hills

What happens when cliché becomes reality? Tree lined roads meandering through grassy sunlit fields is almost a definition of summer even though they exist more as a archetype than anything most of us actually experience these days. Yet here I am, on a pastoral idyll as if presented with a fantasy to live out. This may only be momentary but it seems so natural that I forget my daily routines. I shall walk this road forever.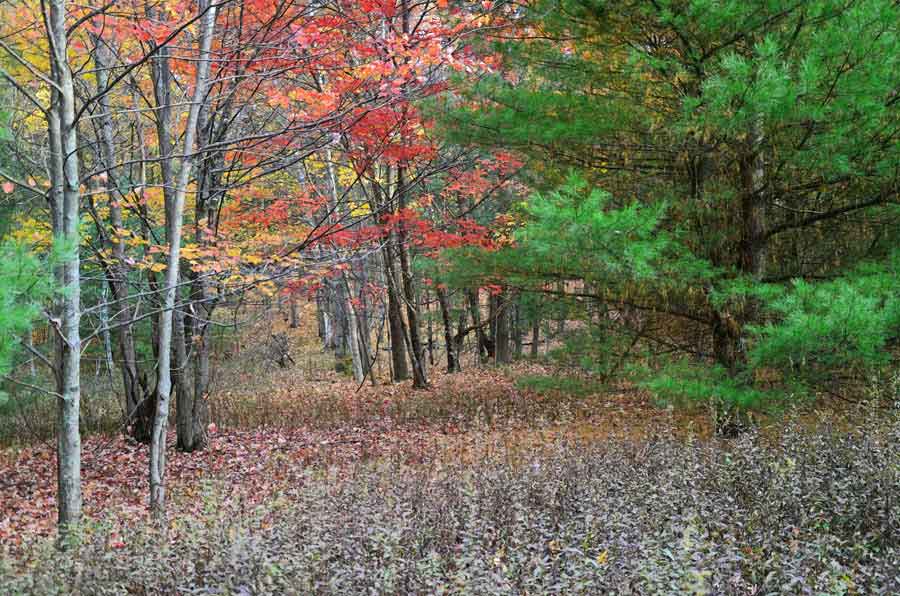 October 2015

A walk in Ulster Woods

No one has lived here for some time, but here and there is evidence of a long forgotten occupancy. Stone walls meander through the trees enclosing memories of pasture. A few apple trees grow in a diminishing clearing, its floor covered in moss. An opening in the tree line reveals just enough space to suggest a road once traveled.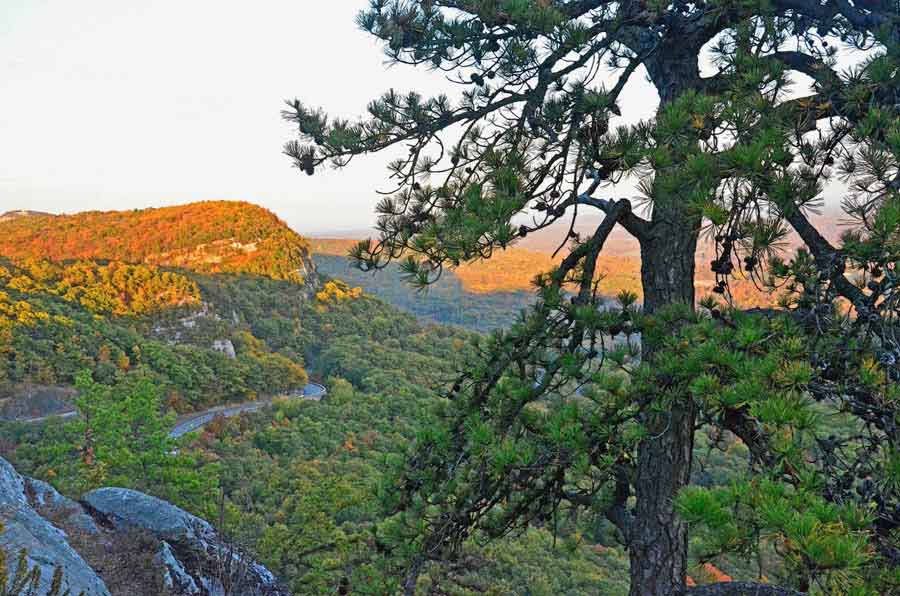 October 2015

A walk on Millbrook Ridge

The stillness in the air was broken by the cry of a single crow unhappy with my arrival. I can well understand, for from this height ownership of all before me seemed guarantied. White farmhouses and red barns glistening in the sun far below were slowly extinguishes as the long shadow of the ridge filled the valley.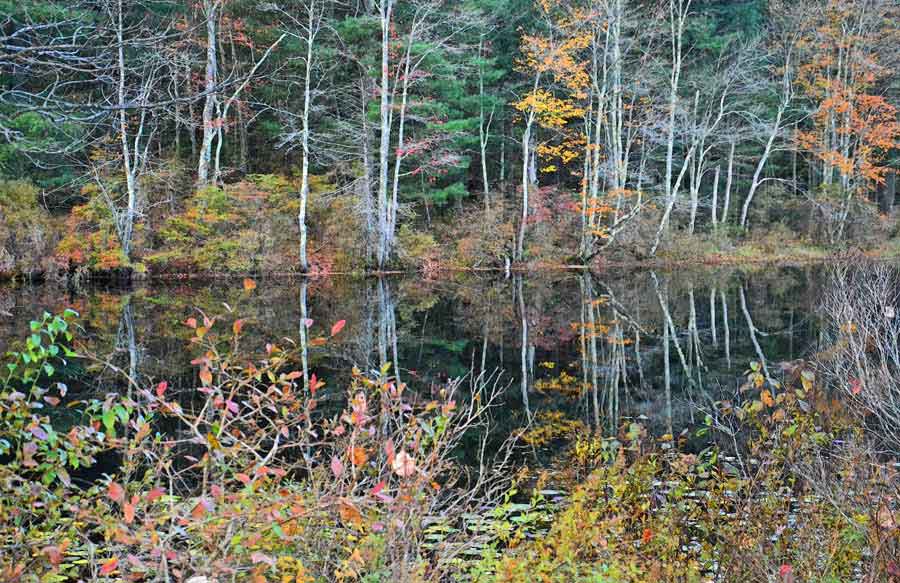 October 2015

A walk along Ulster Heights Lake

The morning blush was quick as clouds moved in; not nearly enough warmth in the glow to put a dent in the frost. The lake however shows no signs of freezing. Within it sits a memory of summer, defiant of the cold autumn air.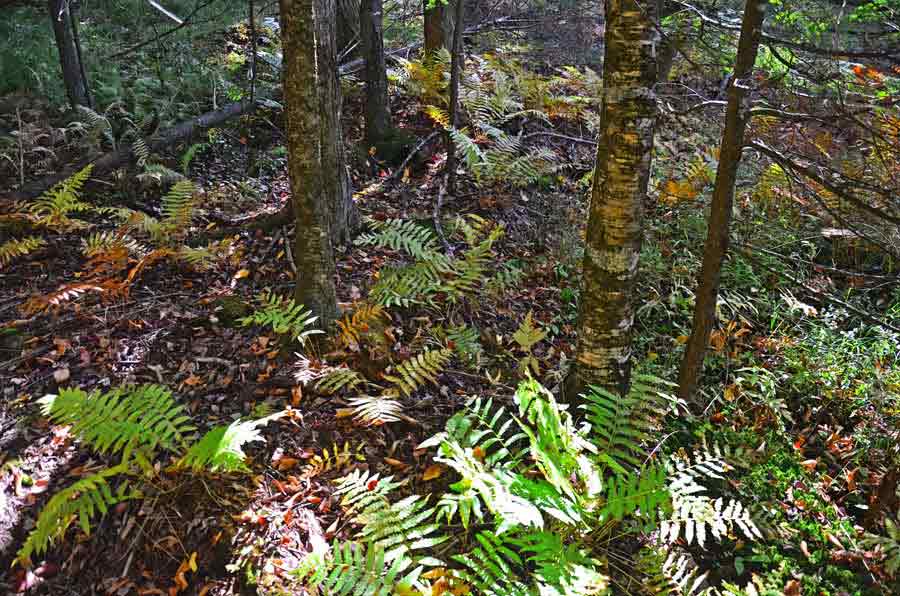 October 2015

A walk in Ulster Woods

The abandoned road at the end of a fern filled field provided me with a temptation I could not resist. As I changed course I was confronted with the litter of tree cuttings and tell-tale signs of hunters. Soon the blatant signs of man began to dissipate and fallen branches broke my stride. Even the ruts of the road grew weedy before their last remnants turned to puddles of mud. As the track skirted a bog, it disappeared completely, and I suddenly found myself in a new world barely lit through spruce filtered sunlight.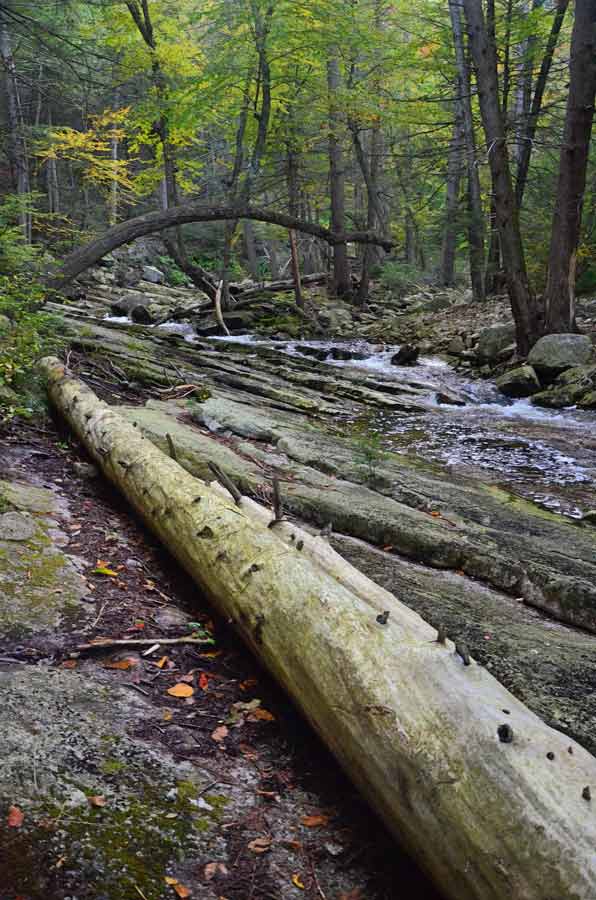 October 2015

A walk along Peter's Kill

There were clear signs that the water had been much higher just days ago. A wet film still covered the stone slabs along the stream bed, just enough to occasionally glisten in the fading sun. This place may be defined by through its unique geology, which is very evident; but its true spirit lies in everything living that has made this place home.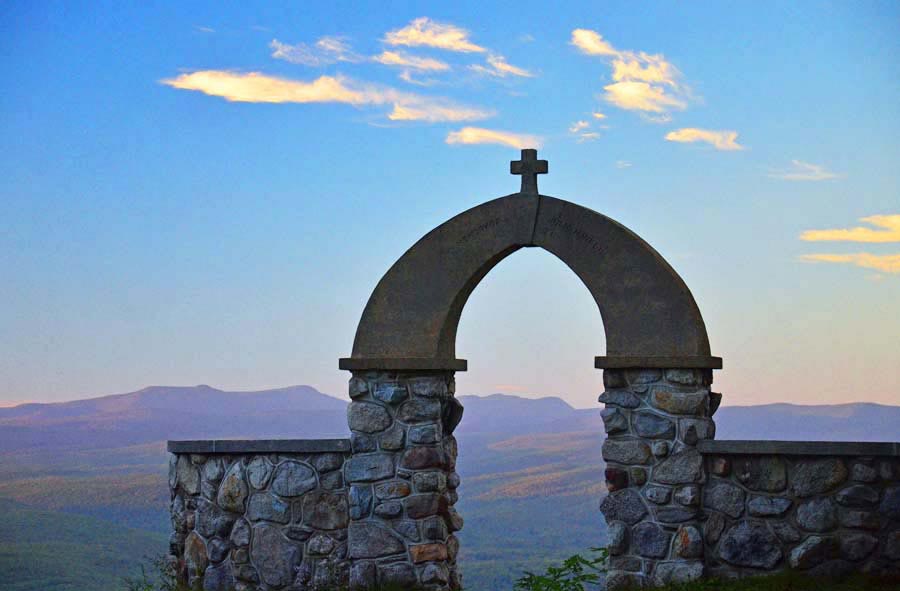 October 2015

A walk in Cragsmoor

The overlook at the old stone church was unexpected but welcome. A contemplative nook stood at the edge of the precipice cradling a pair of cold but still welcoming benches. While I sat in shade, the mountainside across from me was aglow in the evening light as were the hills beyond. I lingered as deep shadows filled the folds in the earth, which slowly overflowed with darkness. As the foothills faded into grey the distant peaks turned a rich blue.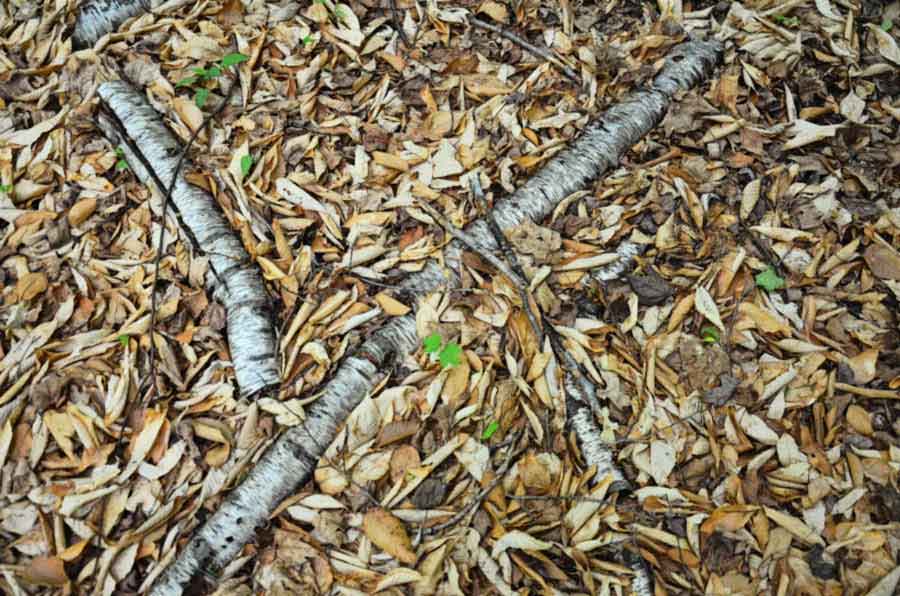 May 2015

A walk in Ulster Woods

Everything about me is green; not that heavy hue of summer but the color of promise and hope. The leaves having just unfurled know nothing of insects with veracious appetites, nor the dryness of heat filled days. They glow with the optimism of a perfect world. There is a different story at my feet where winter has failed to clear away the mementos from last year; a thousand lives waiting to be reborn.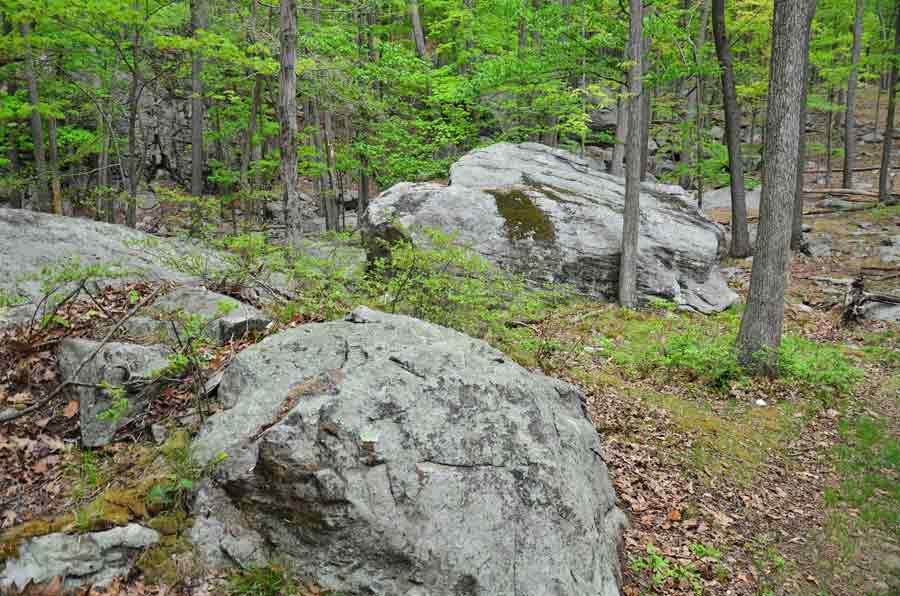 May 2015

A walk along Lake Skannatati

There is something about the rocks filling these woods that comfort me. It is not their color, shape or even placement that causes this effect, but just their being. They inspire memories of something so far back that they seem to come from another life, but I know they are from my own. Somehow they provide a clue to who I really am.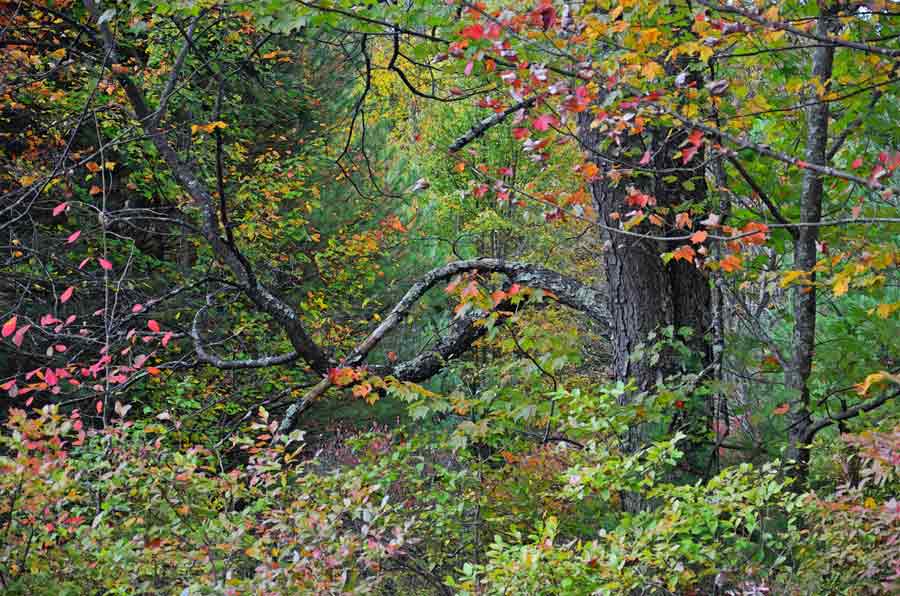 October 2014

A ramble through Ulster Woods

The weather was mixed. Every time a glimmer of sun would try to break through the overcast, the clouds would rally and send down a few drops of rain. It was an uneasy balance, one that reflected the mood of the land. Much was still green but it was peppered with the bright yellows and oranges that mark the coming of fall. I could not have asked for a better moment.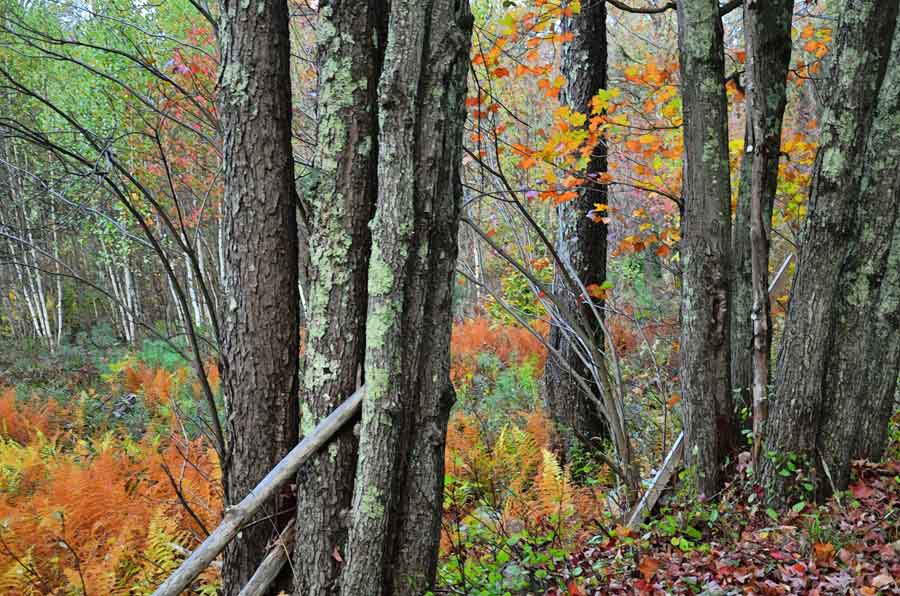 October 2014

A walk in Ulster Heights

The rain is steady but I am keeping my camera dry. It is a good day to be in the forest; its that perfect mix of color, wetness, bare branches, and decay. Too many just see autumn as a descent into the death of winter. For some things that is true, but for others spring awaits. If it must be labeled then I say this is a celebration of life.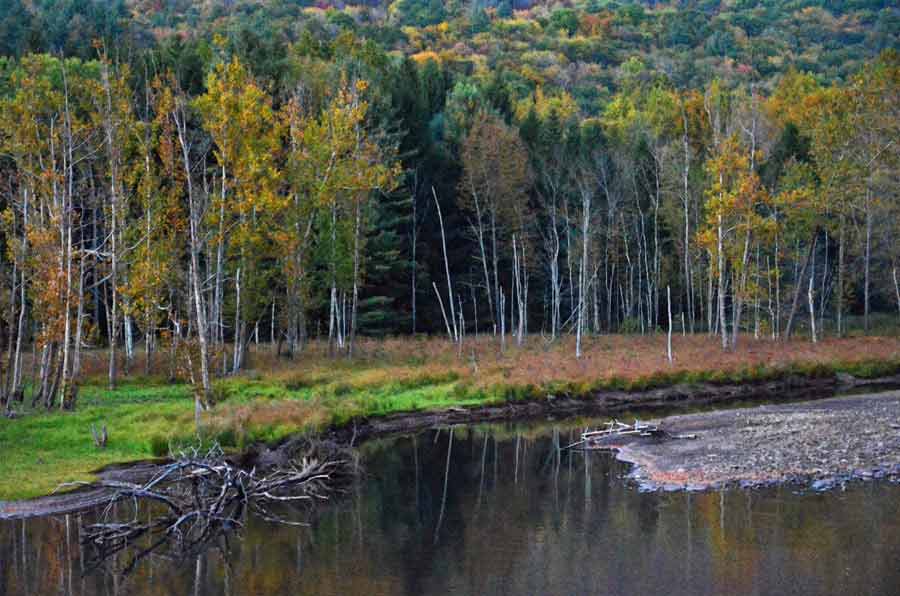 October 2014

A walk down to Rondout Reservoir

For someone used to hiking in the Hudson Highland, the nearby Catskill Mountains should not be that different but upon entering them they seem a world away. The higher mountains do not just create a different scale, they seem to exude a wilder atmosphere. There may be roads and reservoirs, but man does not seem in control. As the sun slips down below the tree line, a wolf crosses my path.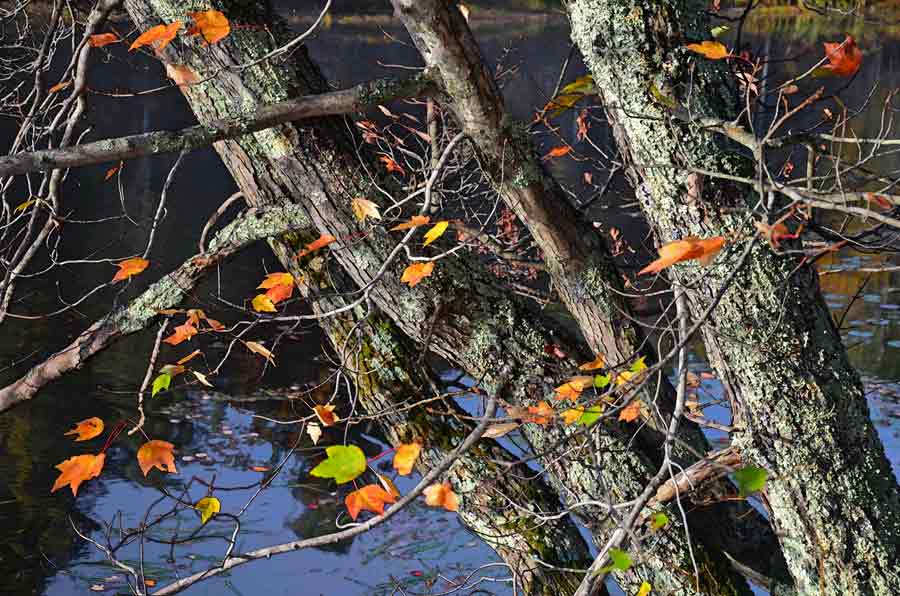 October 2014

A walk along Upper Ulster Lake

Waterlilies are turning color, and some trees nearly bare. Woodpeckers have been working on a lakeside tree that died a few years back; its countenance now ingloriously pot marked with their industry. A large bird of prey takes up roost on a distant limb, just too far away to properly make out.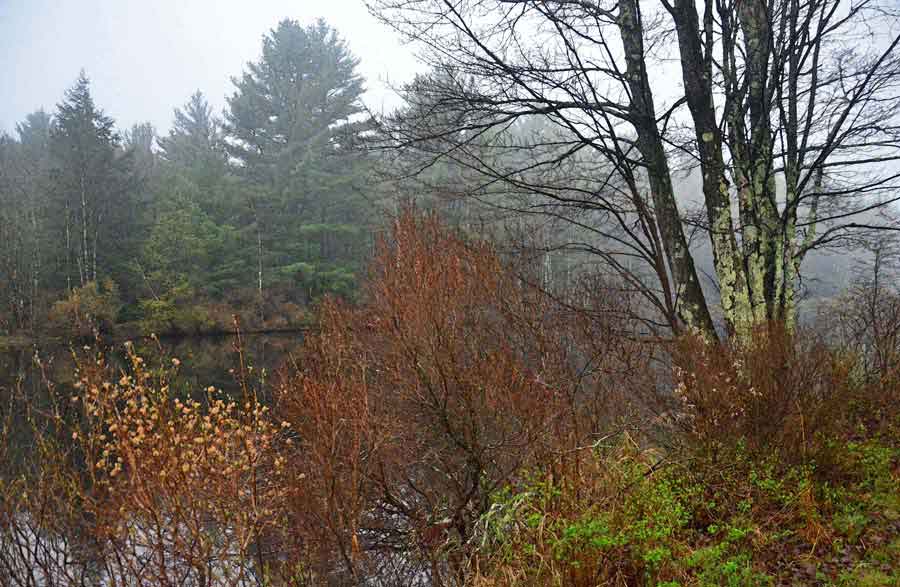 May 2014

A walk along Upper Ulster Lake

Fog ruled the morning; the distant shore a pale grey silhouette until it faded into oblivion. It was different where I stood. Here every twig seemed to be glowing with new life, the lichen on every tree trunk ablaze in its own peculiar green. The dots of sparkling water that hung from every branch was interspersed with sprouting buds of every hue. The colors of fall had nothing over this day.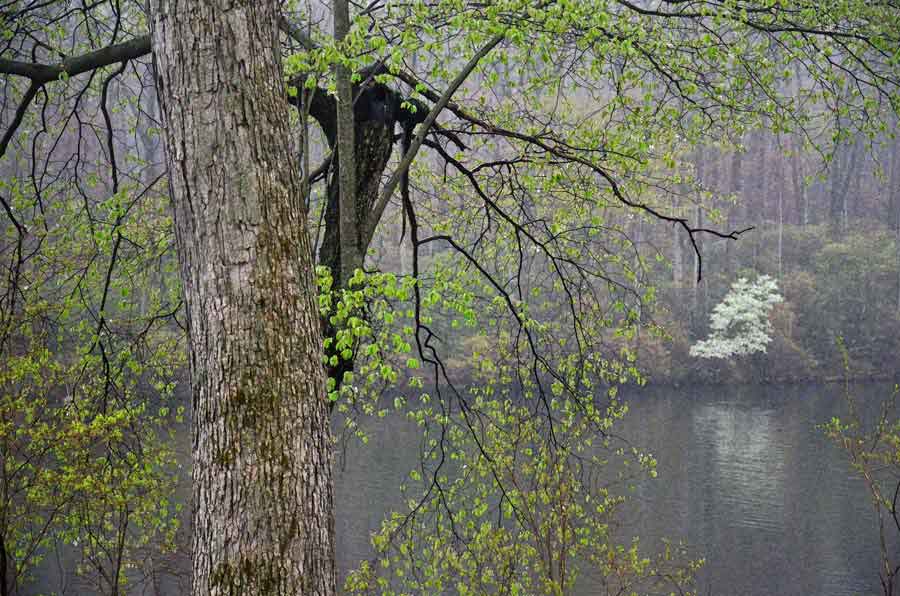 May 2014

A walk from Lake Sebago to Lake Kanawauke

I never know what to call it. It was a lot more than than the fine mist of a falling drizzle, yet the droplets were so interspersed it was difficult to even describe it as a light rain. All I know is as time past by the small dark wet spots on my jacket continued to grow until they combined into a solid damp sheet. This weather however was not unwelcome; it spoke of spring.
April 2014

A walk around Kingston

The day was warm for April but even the mild breeze left a nip in the air. There was little sign of spring except for some hardy plants pushing their stems up through heavy mats of leaves. They rose like small tents held together by dampness left behind by the recent rain. Occasionally a stem would just pop right through them carrying a whole layer of leaves upward with it. At the waterfront all was still and silent until darkness began to fall. As the sunís last rays disappeared over the horizon a mad chorus of bird calls filled the air.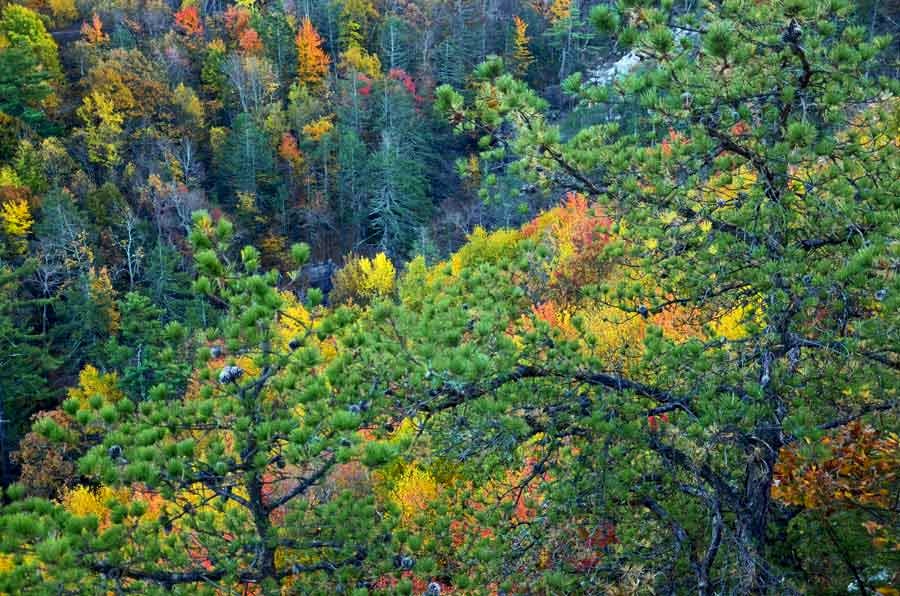 October 2013

A walk above Peters Kill

The ground was gained so slowly that I did not realize the height attained until I was looking down into a deep gorge. Far below the falls of the Peters Kill raged, sending up a distant but frightful roar while remaining well hidden in its fold. The true symphony here was in the colors, constantly filtered through the green lace of pine.
October 2013

A walk in Ulster Heights

It was a damp morning, the rain came down 'till noon. It broke just as I reached a bog where its twisted pines and bleached bones beaconed me in. In summer this is a lush paradise, and now it is a celebration of decay. Some may look upon this as a place to avoid for they see nothing but distaste in it. For me, well, there is no keeping me out.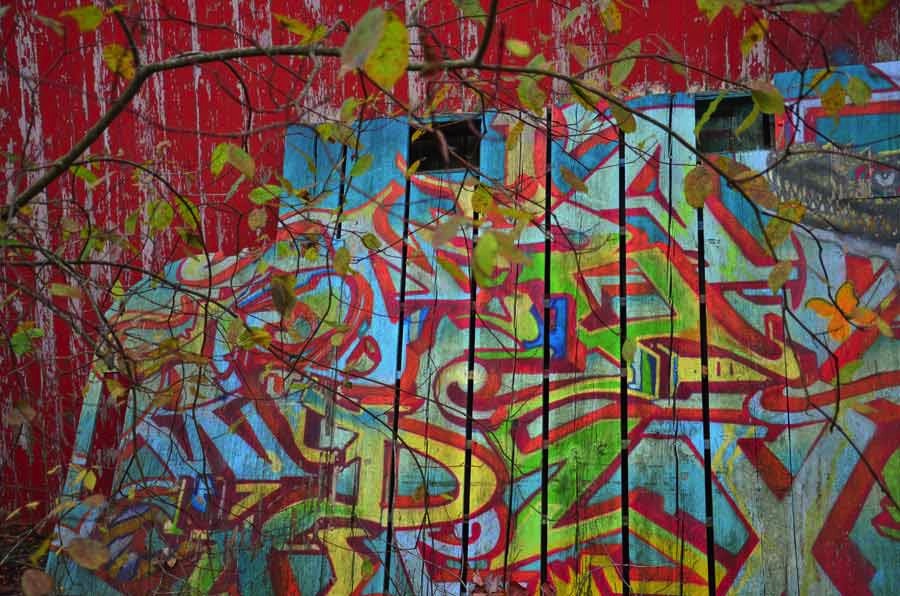 October 2013

A walk in Ulster Heights

The discovery was truly unexpected. I made a sudden turn and a wall of graffiti stood in front of me. Coming from the city I am no stranger to such sights but to cross paths with it in the woods is another matter. Can this still be called street art if there is no street?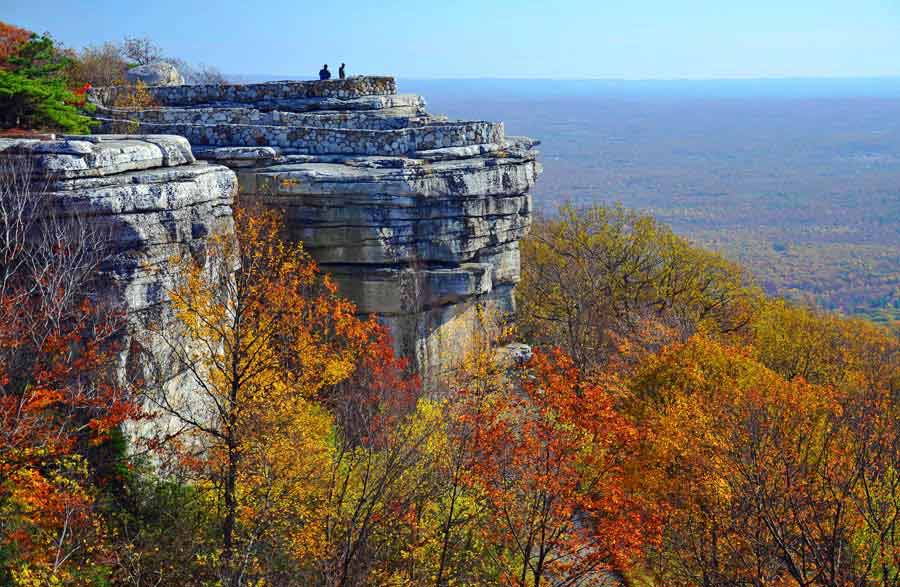 October 2013

A walk to Sam's Point

I stood there waiting for someone to jump out of the bushes and yell "Congratulations! You are the one-millionth photographer to take a shot from this spot." People have been coming to perch on this rocky ledge for many a year as it is an obvious spot to compose from. Then again I'm the one here now and this moment is mine alone.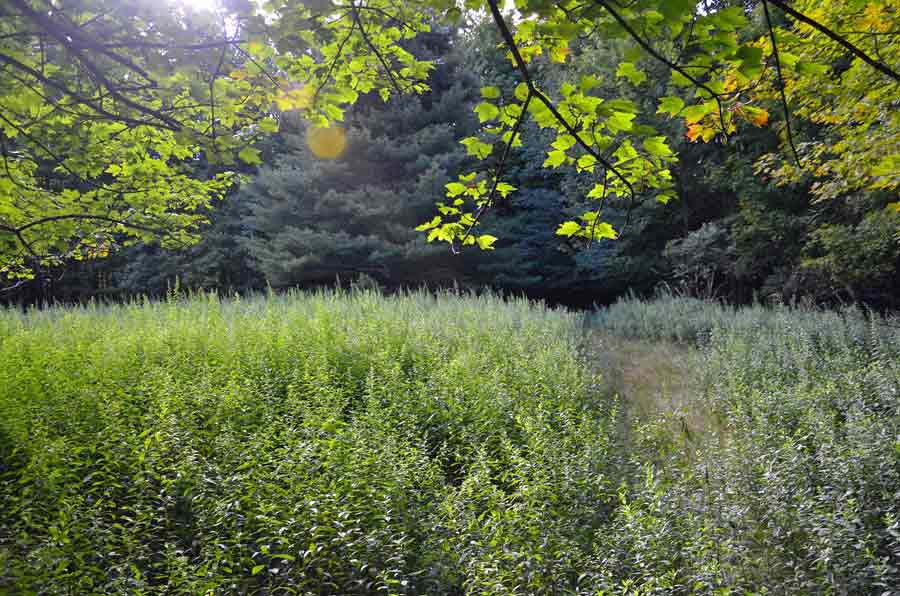 August 2013

A ramble in Ulster Woods

The land is largely wooded, the forest floor covered with ferns. Even so, evidence of man's occupation is everywhere to be found. It is not that there are foundation ruins poking up through the ground or rusty pieces of scrap littering the land; rather it's the crumbling stone walls that separate nothing from nothing and the rows of trees that line the edges of sudden open fields.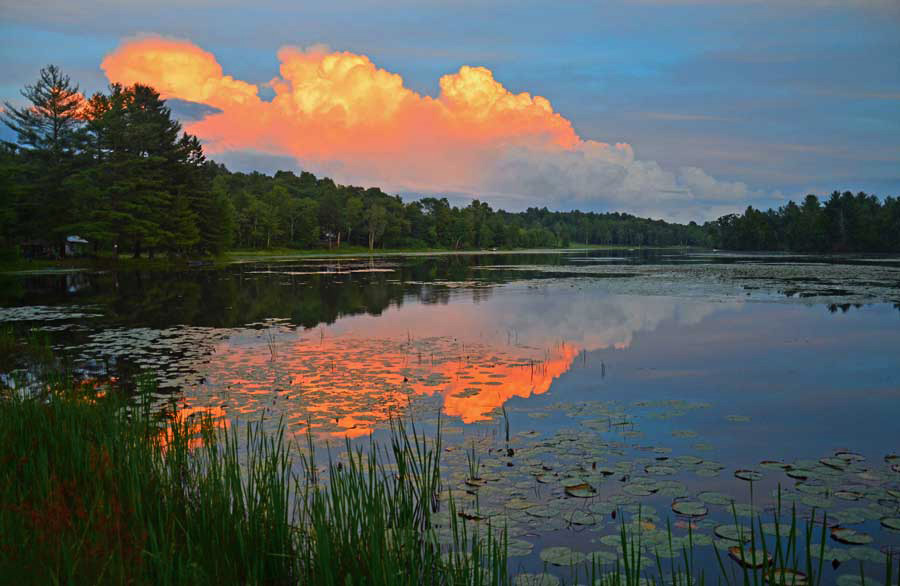 August 2013

A walk in Ulster Heights

The sky was full of magic today. As I approached the marshlands along the brook, the appearance of downward spiraling clouds suggested that a tornado might be forming. While none would materialized a sudden and unexpected sun shower let out a torrent of rain that nearly soaked me through in less than a minute. It stopped nearly as fast as it came leaving behind a bright rainbow in the turbulent sky. I thought the drama through with its passing, but as I arrived at the lake I was proved very wrong. There I found the sun's last rays clipping the peaks of mountainous clouds where they burned like an inferno. I could not move from this spot until all was a cold and grey.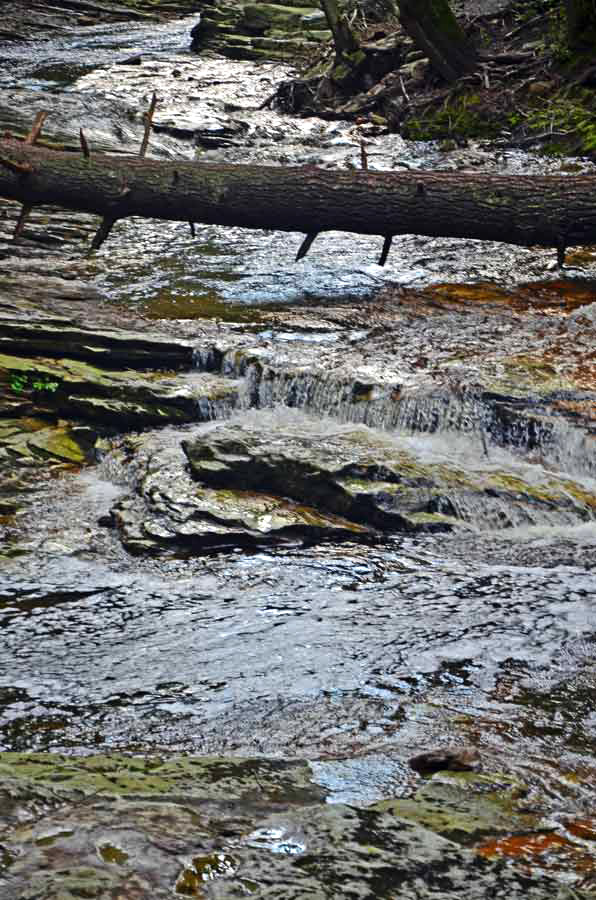 August 2013

A walk along Peters Kill

Peters Kill may sport more than one dramatic waterfall, but I found myself entranced by the smaller cataracts and the swirling eddies that formed around them. Low water had allowed me to walk close to their edge where the swift current had polished the limestone riverbed to a smooth white that was continually punctuated by streaks of red algae.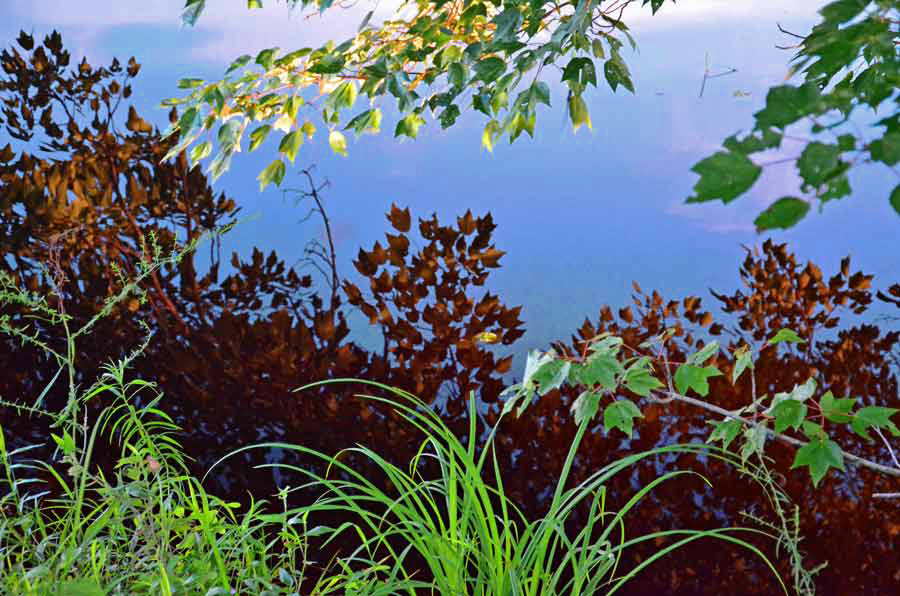 August 2013

A walk along Ulster Heights Lake

I have an unfortunate tendency to think the summer a boring green but there is plenty of color to be found if one cares to actually look.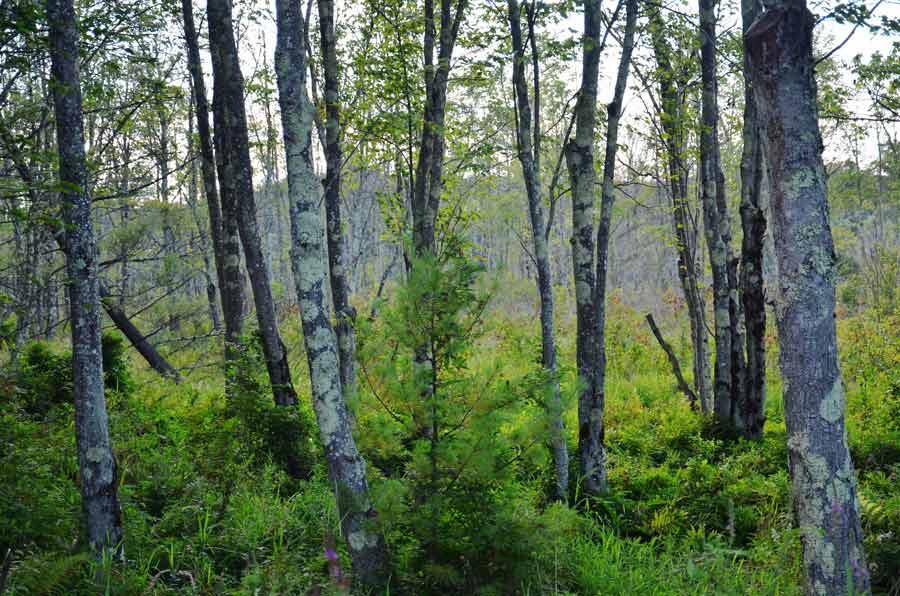 August 2013

A walk along Botsford Brook

I have always been attracted to marshy woodlands but I can't say why. They are difficult to explore and often as difficult to photograph, and yet I can't stay away from their magnetic pull when an opportunity arrises. To ignore them is like missing out on a great romance.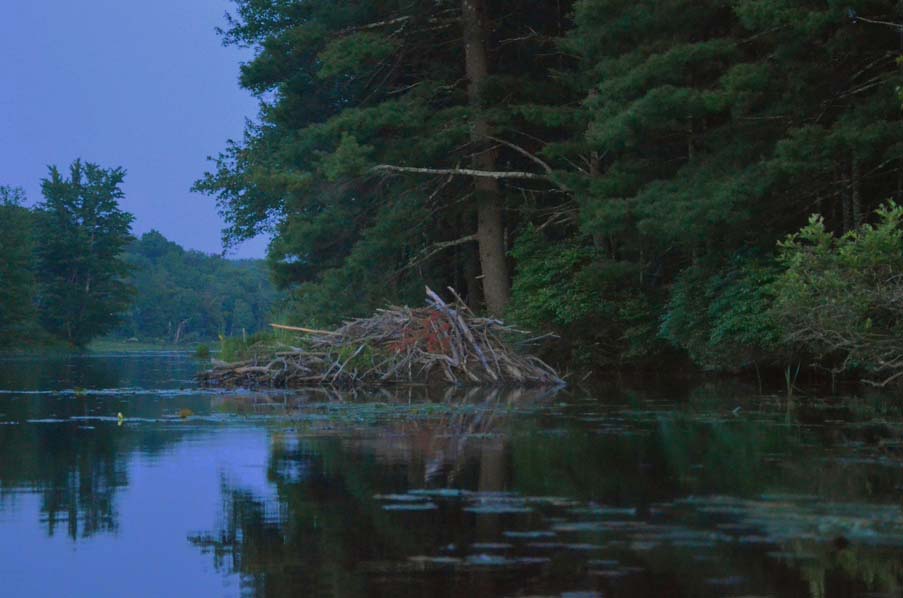 June 2013

A walk and kayak trip at Ulster Heights Lake

Where the swampy shore prohibited further access to the lake, I continued my journey by kayak. By the time I pushed off, the sun was just slipping down under the tree line. Despite this leafy filter, it still managed to cast an intense red-orange glow across the water framed by deep shadows of spruce and hemlock. Fresh leaves of lilies hugged the banks where the mountain laurel bloomed. After a while I set myself adrift amidst the beaver lodges and let the croaking of bullfrogs fill my ears.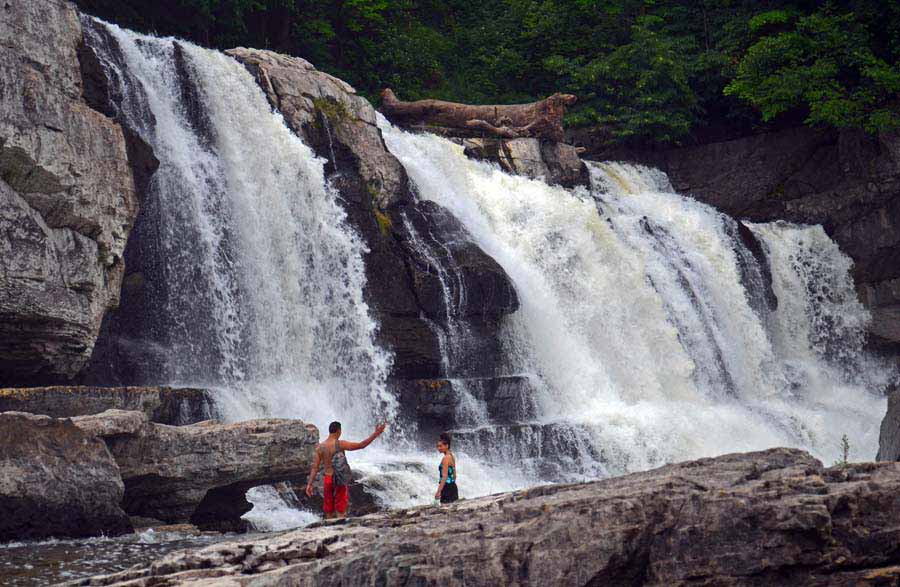 June 2013

A walk along Rondout Creek at High Falls

Upon arriving at the falls I was annoyed to find a young couple wading through the turbulent pools where I would have to deal them into my compositions. After only a few minutes I realized they added needed scale and even a bit of drama to some of my shots. While my tricky maneuvering along the boulder strewn shore left me vulnerable to falling into the swift current, I was capturing far more danger through my lens. Living vicariously through others left me free of worry that my camera and I might be swept away, but at the same time I know I lost out on an experience that may have been worth the risk.

---
Copyright 2016 Alan Petrulis All Rights Reserved