RAMBLES in PROVINCETOWN and the PROVINCELANDS (page 4)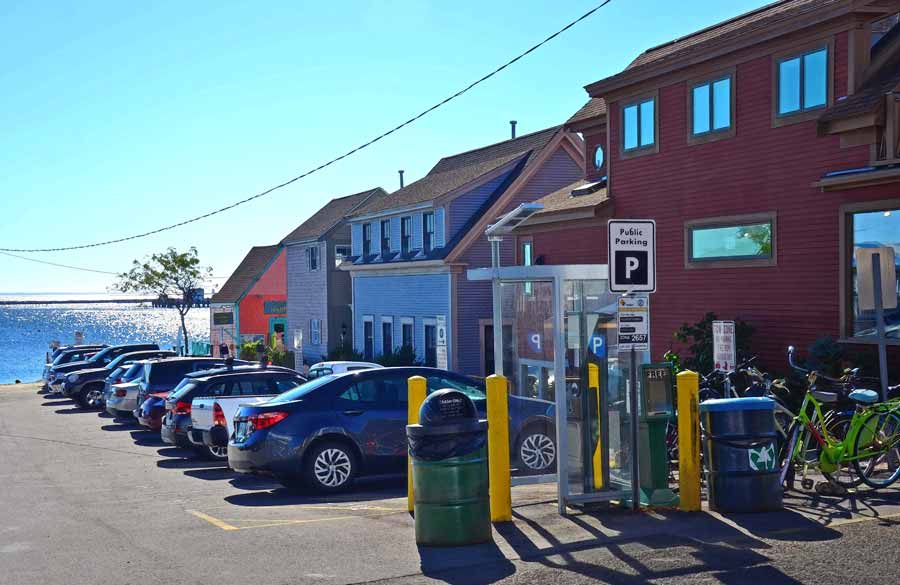 October 2017

A walk across Provincetown

What makes a New England town is more than architecture; the types of buildings and how they are laid out all follow a long social history that gives them their distinctive character. While Provincetown is full of old buildings, the town reeks of plastic more than seasoned wood. IÕm not talking about materials as much as the neatness to everything. The casual life is falling victim to pretense. At least I still have the light.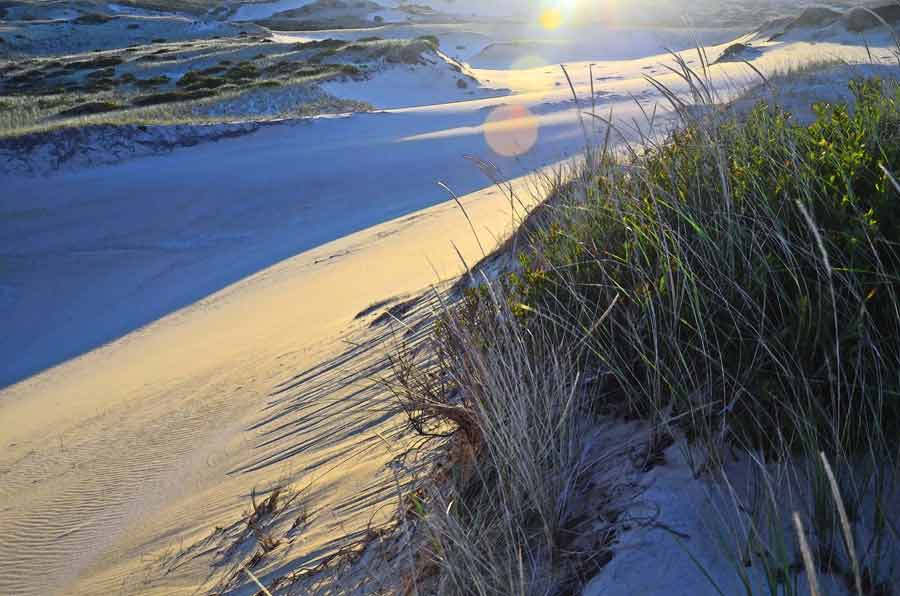 October 2017

A loop between Provincetown and East Harbor

If fog can be cut with a knife, what about the morning light? It is not just illuminating, it has a real presence. As the sun's rays pierce the darkness it embraces both the landscape and my soul as if it were alive. All before it are turned into lovers.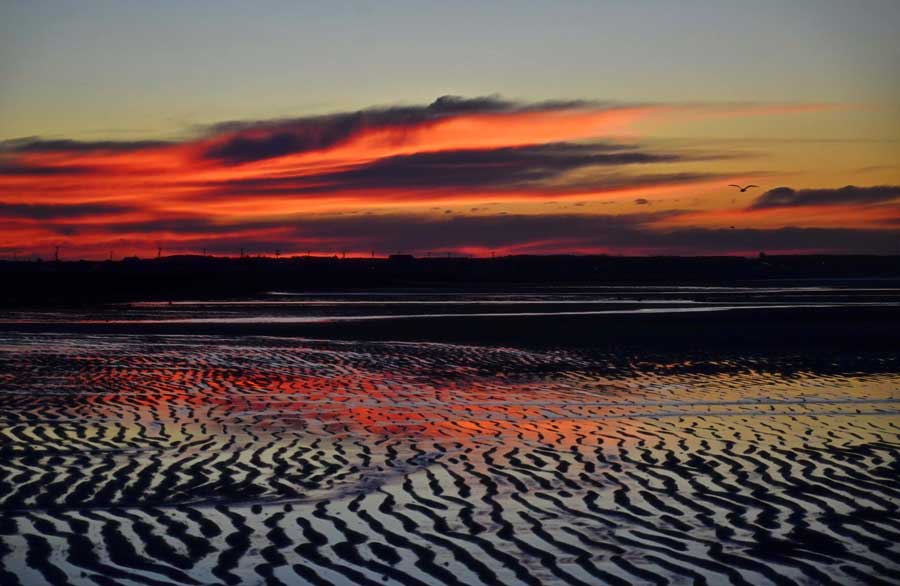 October 2017

A walk to Pilgrim Beach

I am out well before dawn. The tide is out and the beach is wide. There is no morning blush; when the sun begins to rise, a band of crimson takes the horizon prisoner and will not let go. Nothing seems real. I only wish my imagination could produce such a wondrous scene.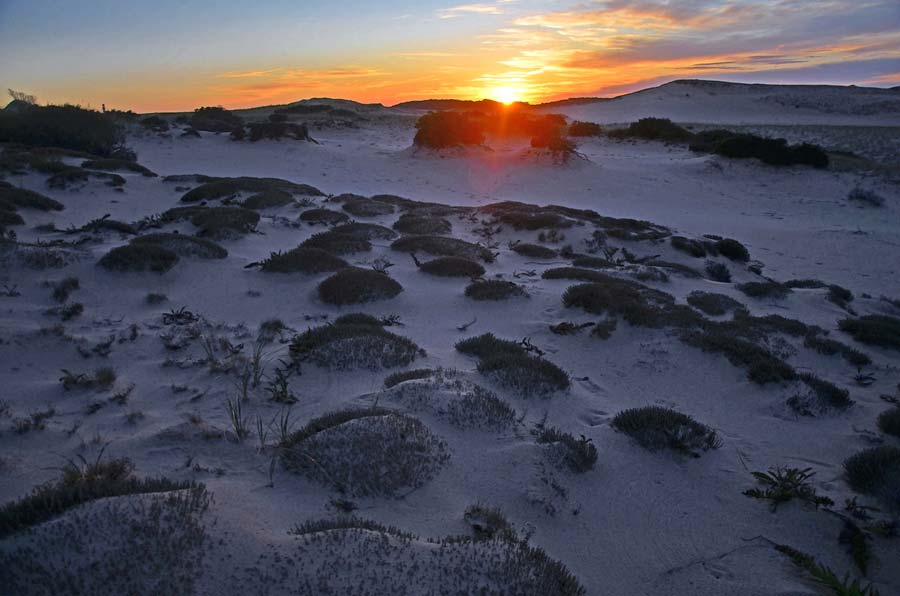 October 2017

A walk in the Peaked Hills

I am exhausted. The wind is blowing furiously and yet I canÕt seem to stay out of the dunes. Before I know it IÕm rushing in to capture another sunset. Is this because the day was so cloudless and stark? Even under a deep blue sky the intensity of the midday sun can bleach all before me colorless. This is an oppressive light, then again does not the evening carry its own weight. The setting sun may glow red, but once its bathing rays retire, all is inevitably seized by the dead cold of an approaching night.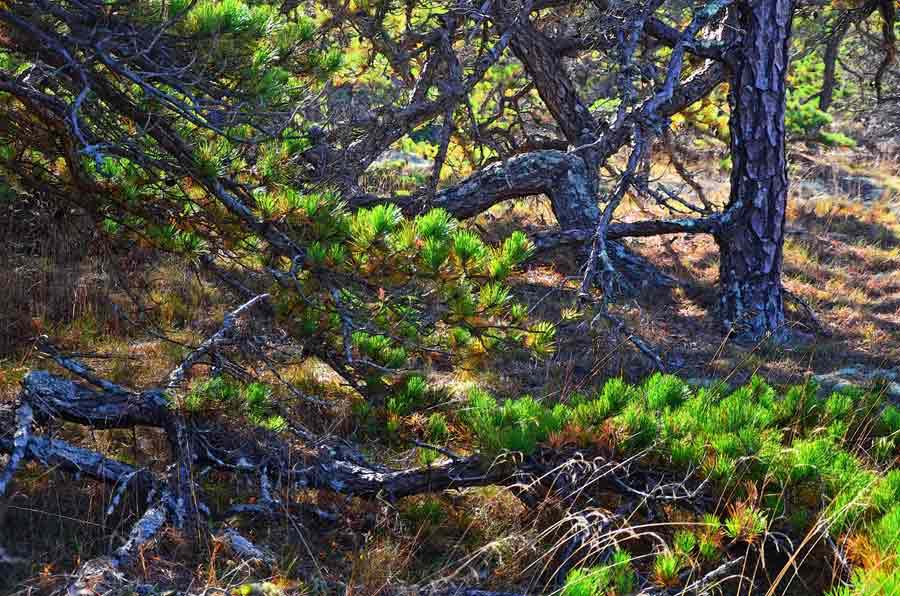 October 2017

A 9 mile loop between Provincetown and the Snake Hills

As much as I photograph scrub pine anchored in sandy earth, my choice of subject does not follow personal appeal. I am a north shore man, preferring quiet coves, damp earth and the lush foliage that sprouts from it to that which survives in the poor soil of the Atlantic shore. Yet this is where I repeatedly return to, not by duress but by choice. Perhaps it is because life out here lives more on the edge. I crave the drama to be found in a landscape that will not be defined.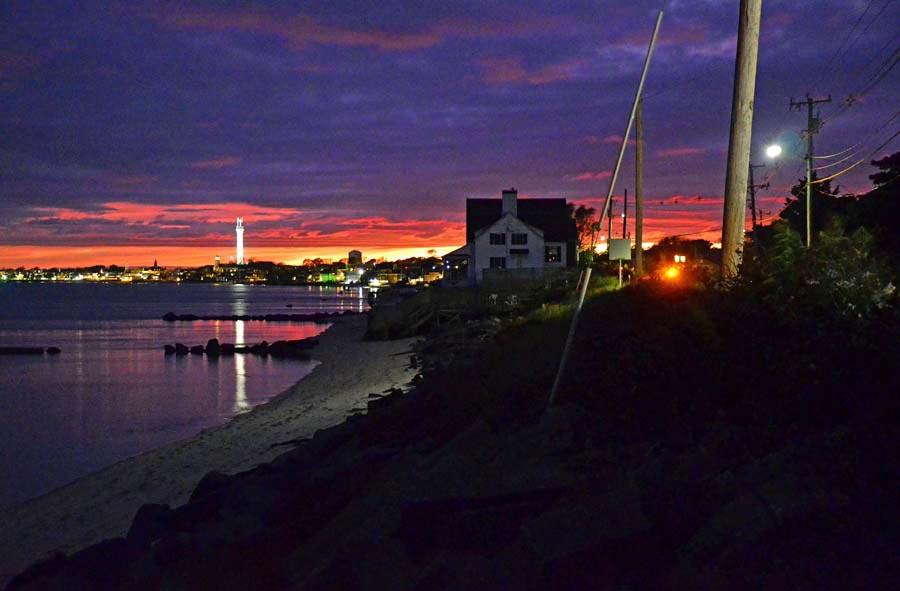 October 2017

A walk on Provincetown Harbor

While a late day walk provided for an attractive warm glow to be cast down the beach, walking straight into the sun was not the best of plans. I had to content myself with shooting patterns etched into the mudflats while I plunged into blinding light. Once I put my back to the sun, I watched my shadow grow longer and longer until it became an unrecognizable line. Then suddenly it was just gone, and the sun was gone, and the most magnificent colors arrived.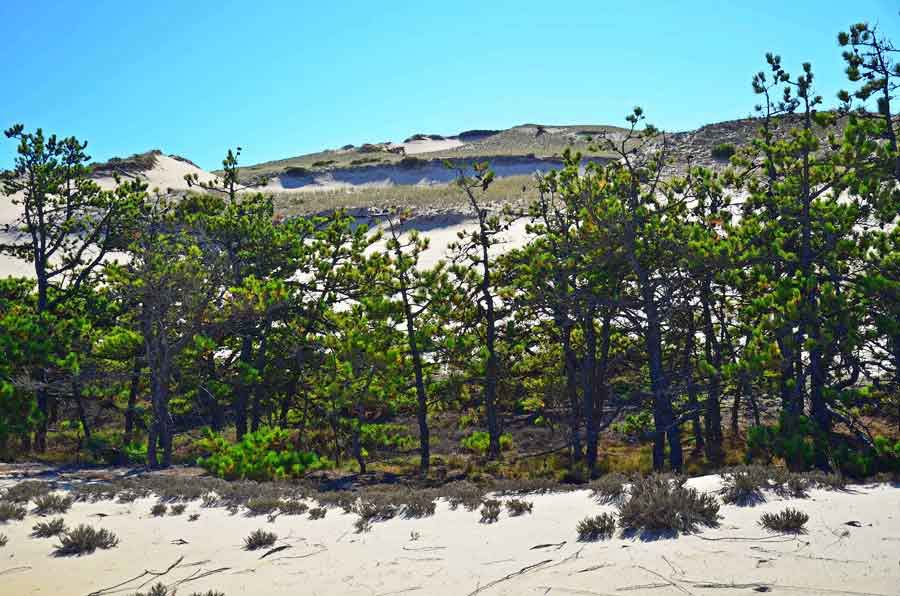 October 2017

A 7 mile loop between Provincetown and the Provincelands

I crossed a great swath of territory today that I always thought I knew but now find unrecognizable. How many times have I crossed this ground? Why is there a problem? My internal map has gone astray and I have to feel my way across the sand. After all these years I was beginning to worry that this place was growing too familiar. Where would I find my mysteries? Apparently this place can offer me and endless supply.

---
Copyright 2017 Alan Petrulis All Rights Reserved