RAMBLES in PROVINCETOWN and the PROVINCELANDS (page 3)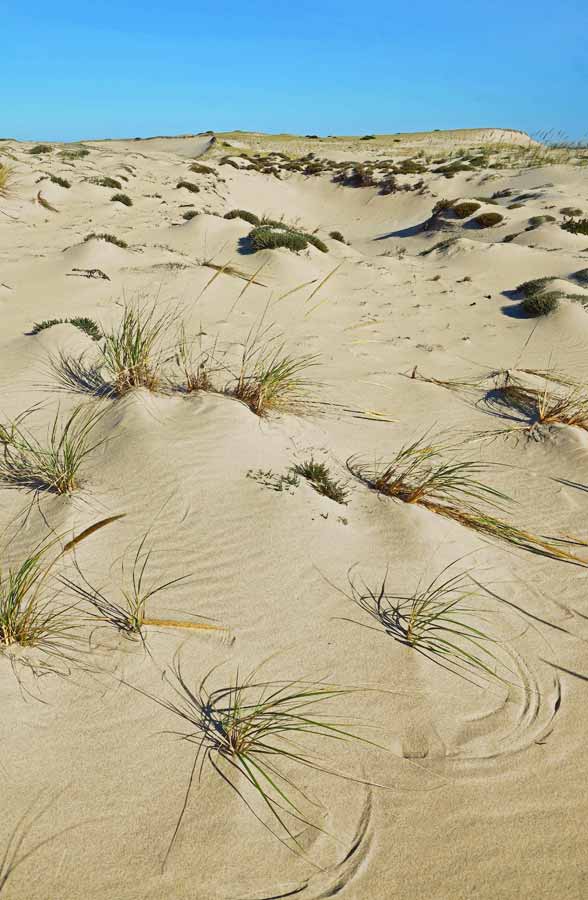 October 2017

A walk in the Peaked Hills

The Provincelands is no Gobi, Sahara or Mohave; it is a desert more in my mind than in reality. Trees lining deep bogs are now growing to height; scattered pines are merging into forests. Most of the ground, when not covered with beach grass, supports fields of heather and lichen plus countless numbers of small plants that I cannot begin to identify. All this however is a delicate balance that can easily be tipped. Once sand is set free to roam, it becomes king.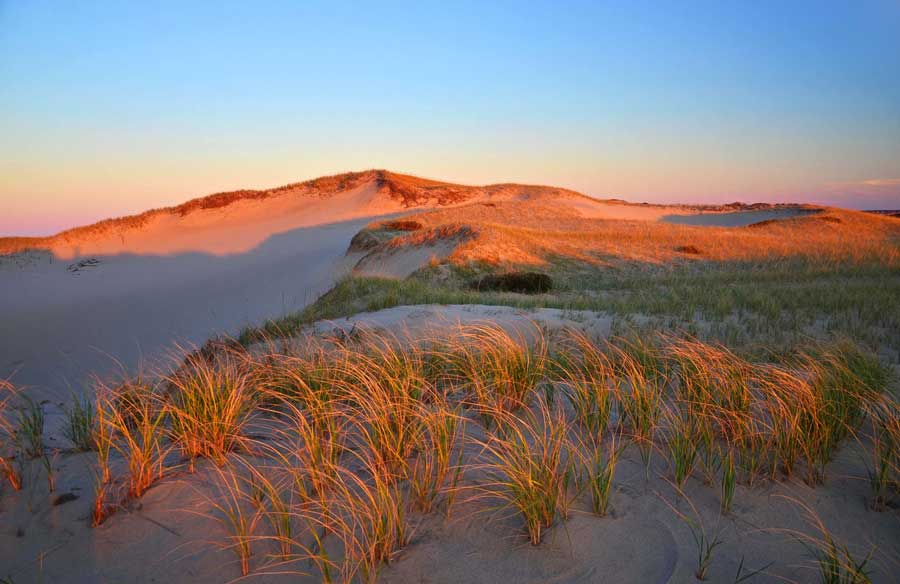 October 2017

A loop between Provincetown and Mount Ararat

Before the day was up, I made a run out into the dunes. While my purpose was to capture the sunset, I found myself running in the opposite direction where I knew there would be no clear view of it. On a cloudless day such as this, the sunset is less about the sky than the land beneath it. I was content to watch broad swarths of the earth turn bright red while the lonely sun dropped behind my back.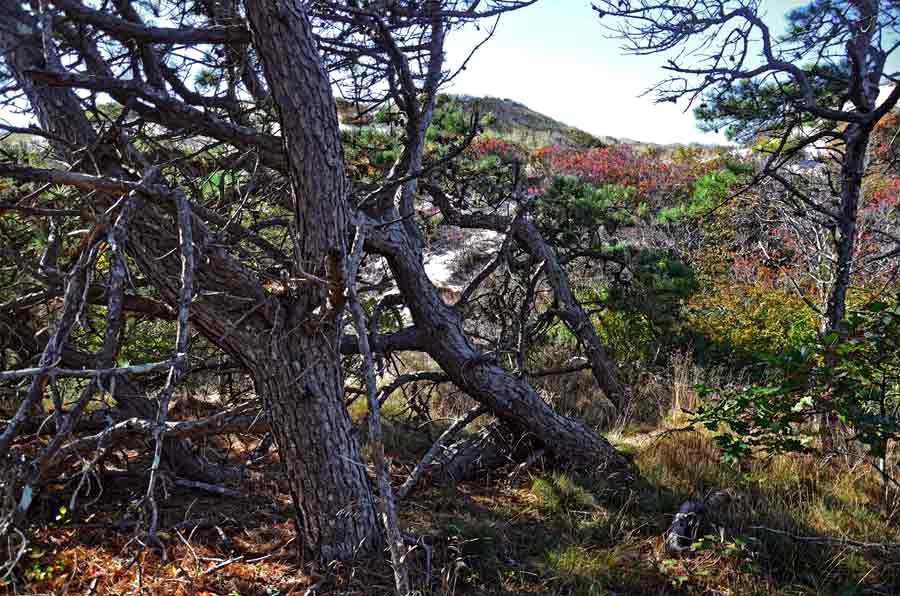 October 2017

A 6 mile loop between Provincetown and the Back Beach

It was a day of contrasts. After crossing the desert and visiting with the ocean, I made a wide loop that brought me to the edge of a dense pine forest. It did not take long for the surrounding dunes to fade from sight, and when they did the world of sand was forgotten. Here a maze of trails branched out in every direction. Wherever I walked, the path slowly gave out only to be replaced when my eye caught something more path-like just ahead. This scenario repeated itself over and over forcing me to constantly change direction until I no longer knew where I stood. This was truly a labyrinth. Escape was far from eminent, but this was fine with me.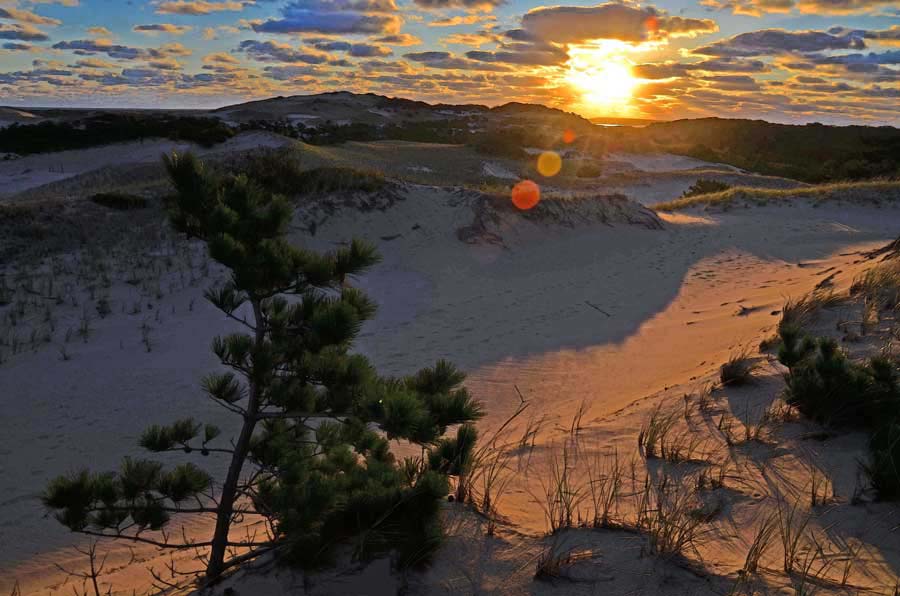 October 2017

A loop between Provincetown and Mount Ararat

When a special moment occurs, like the arrival of peak color from a sunrise, it is always frustrating to be caught in a place that does not inspire good compositions. This morning I find myself in an unexpected race across the dunes, trying to find a good if not perfect spot to shoot from before the morning's drama dissipates.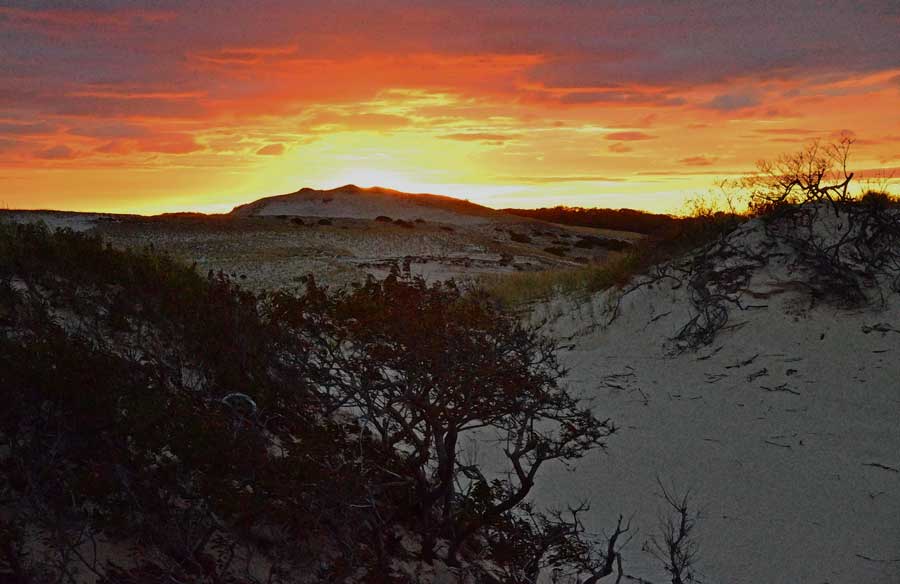 October 2017

A brief excursion into the Peaked Hills

The dunes sat like sleeping giants against the darkening horizon. It would have all been a sea of calm and tranquility if not for the inferno that raged behind one peak. While mesmerized by its beauty, I could not turn my eyes from the fury that set the sky ablaze. The ferocity of this great fire betrayed any notion of serenity that might dare rise up. It seemed impossible that a show of such intensity intense could ever end, but in the end all fires burn out. Before I knew it, the earth turned dark and still.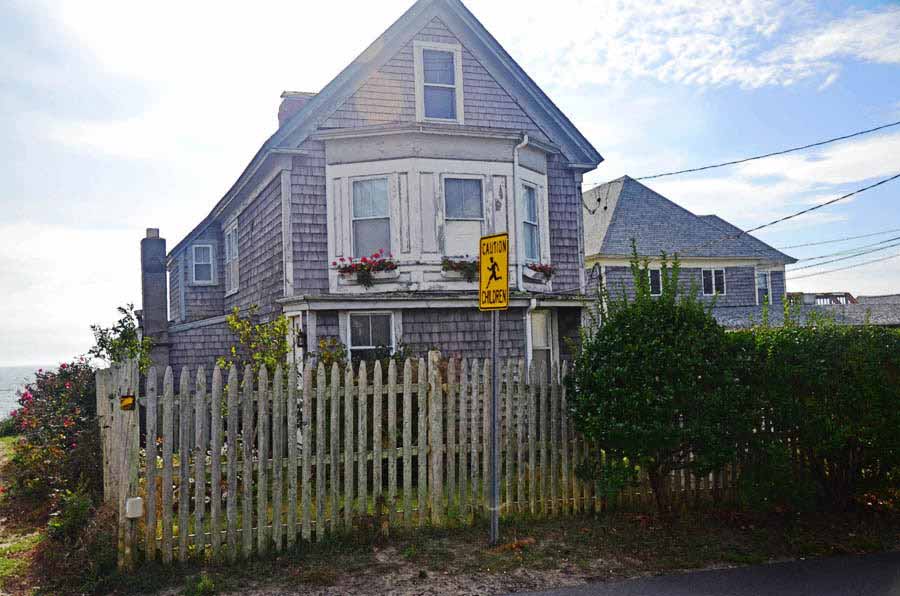 November 2015

A walk across Provincetown

The story seems the same wherever I go; while I take plenty of shots that show the gritty side of places that would raise the hackles of any representative from the local Chamber of Commerce, deep down I seem to long for the romantic. It's not a 19th century vision of the sublime I seek, but a more simplified vision of things stemming from my youth. Maybe this world never really existed outside of my own mind, which is why it seems so foreign now.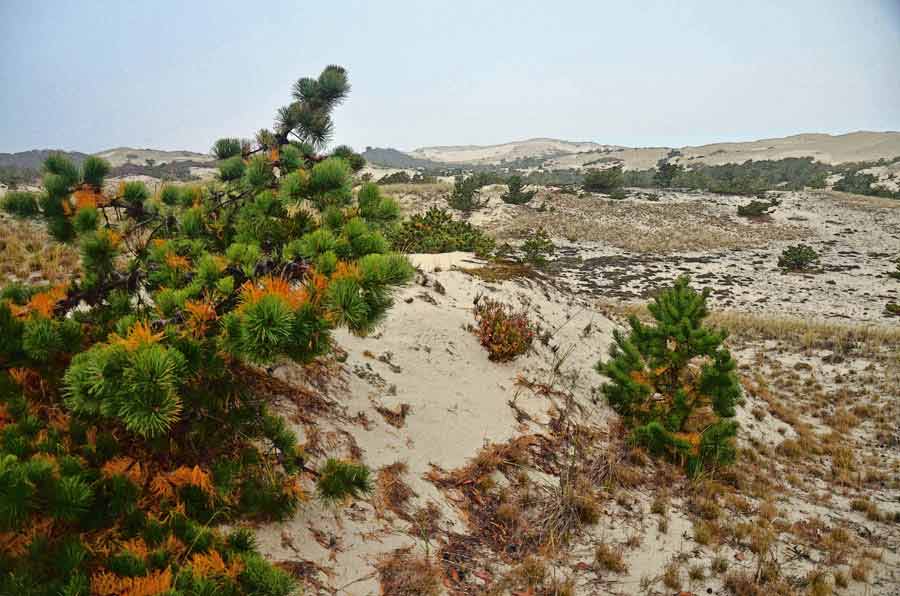 November 2015

A loop between Provincetown and Mount Ararat.

English is a rich language but I find there are too few words to describe the qualities of air. While it is neither rainy nor foggy, the morning has shown itself to be damp enough to seriously wet my hair and clothing. Only the lichen is happy with this, expressing its spongy joy by turning a pale but luminescent blue green. They seem to be the only true natural inhabitants of this alien world, the rest of us just clinging on for dear life. There is no promise of sun. Itís very existence nothing more than a distant dream.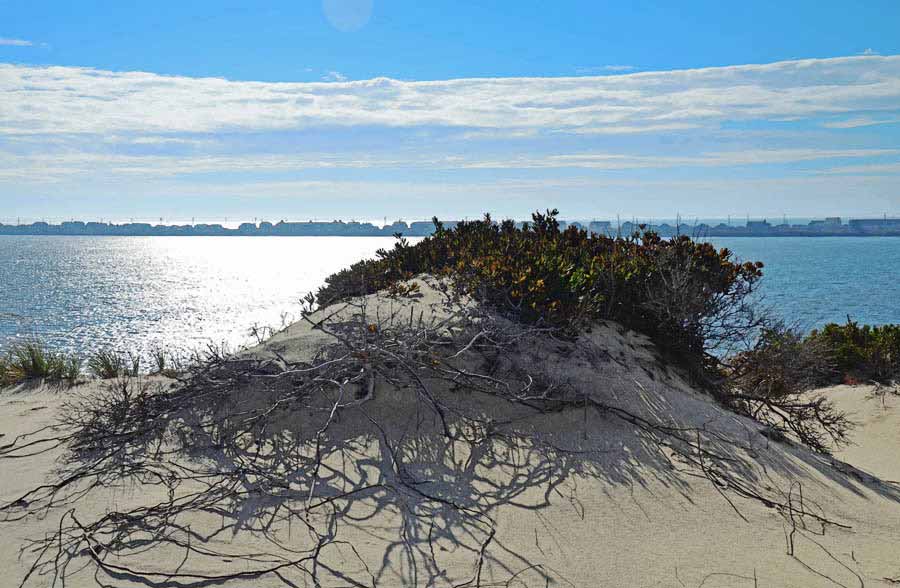 November 2015

A loop between Provincetown and High Head

Taking in a view of the town always seemed like sacrilege while living out in the dunes. Having walked in from town just a few hours ago, the sighting stirs up far less drama. In fact I always kind of liked the serrated edge of Pilgrim Beach where its small cottages meet the horizon. It is a view of perpetual glare and playful silhouettes.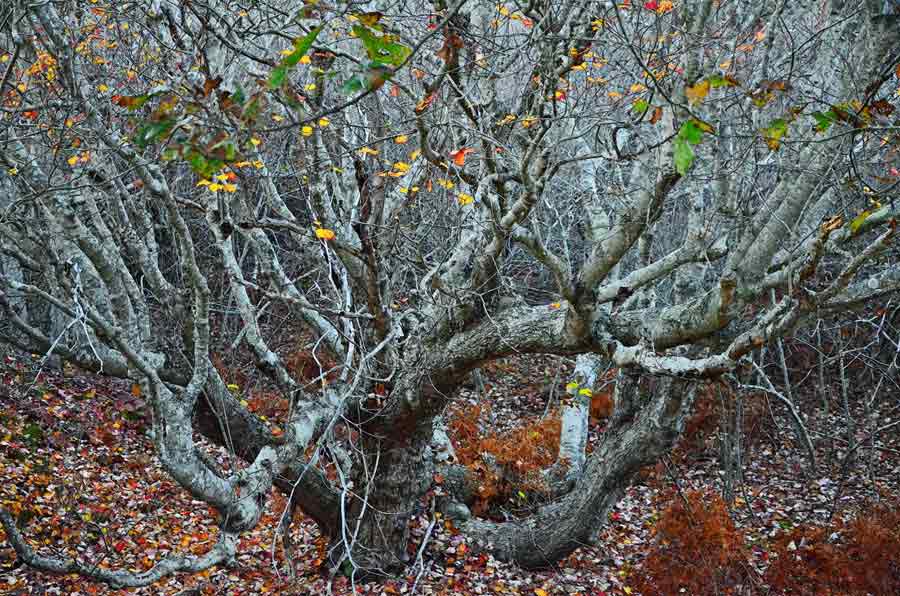 November 2015

A loop between Provincetown and the Parabolic Dunes

If I learned one thing about the this place, it is that there is no simple way to describe it. It is seemingly full of contradictions; desert one moment, forest another. I'm not so surprised that trees take root here, just that some have grown into ancient specimens. In some places sand seems to shift on a daily basis, while in some deep depressions it seems forever locked in place. These are sacred places.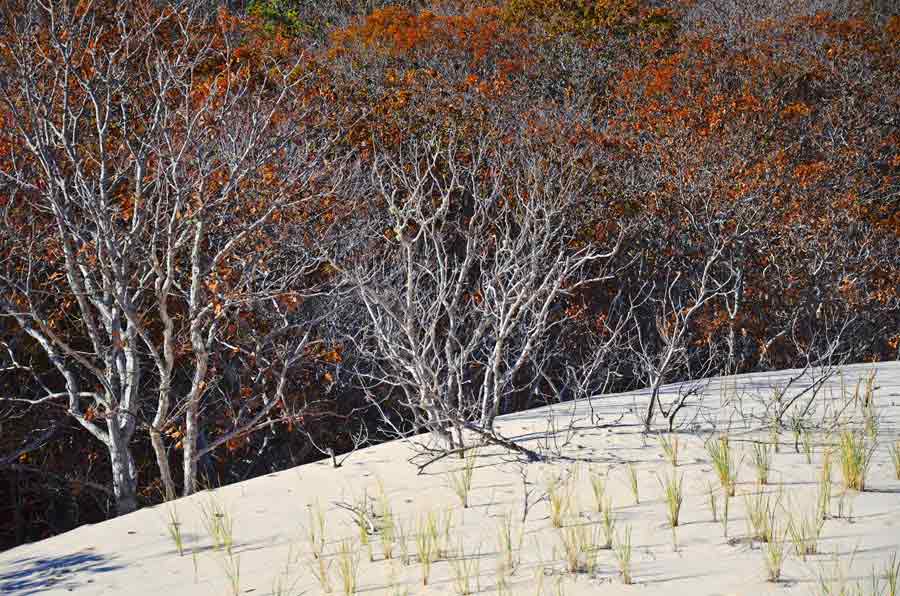 November 2015

A loop between Provincetown and the Peaked Hills

While life has returned to the stark white fields created during the storms of 2013, this place is far less settled that I first realized. The land beneath my feet remains soft and pliable, ready to be the willing servant of the wind. Bushes and trees continue to be buried as the sandy tides shift. The needles of pines glow brilliantly in defiance, but for some only a few bleached white branches form a meager monument to lives once lived.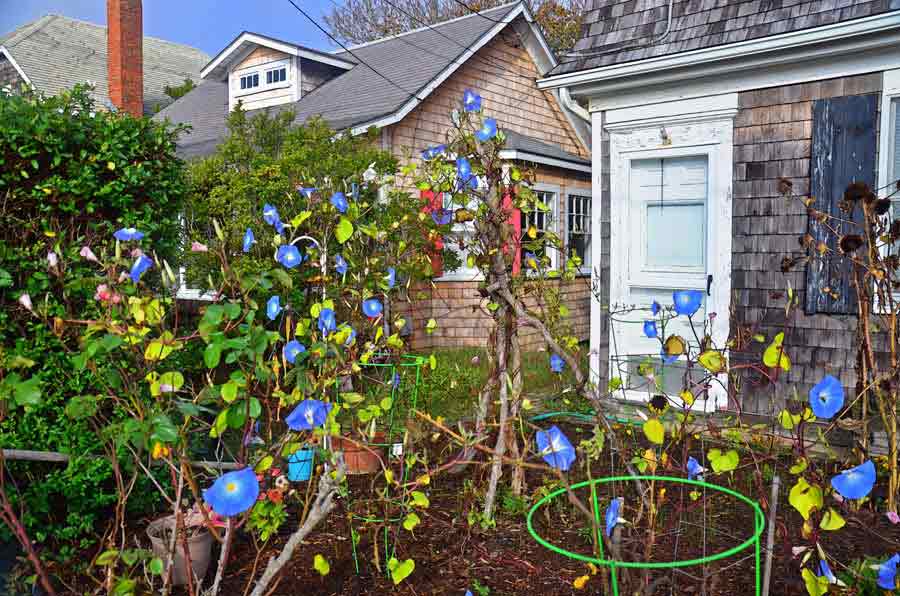 October 2014

A walk across Provincetown

Provincetown has become too spruced up for my liking. Everything is so neatly groomed and freshly painted. I miss the anonymity of the lives lived here when a small garden was something kept up only if one had the inclination, but it was never grand, its absence never missed. Once no one cared about keeping up with their neighbors or impressing the tourists. It's a different breed. Still, it is hard to argue against the presence of flowers.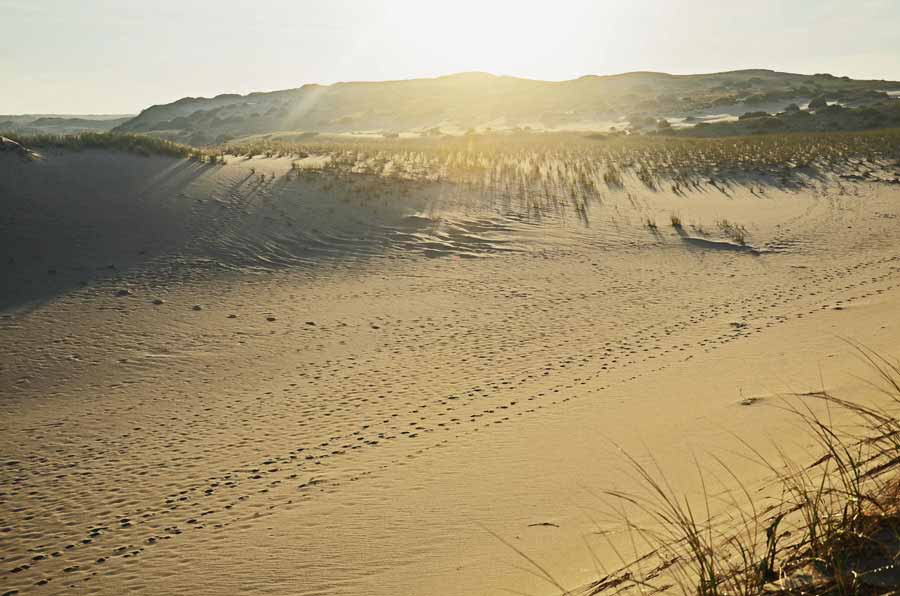 October 2014

A walk into the Peaked Hills

After hugging the back dunes I swung out toward the ocean and found myself on an unknown height. I had traversed this landscape before, more than once; why was this view new to me? I had just been thinking how my grasp of this place was finally sinking into my consciousness, and now I was confronted with a vista unknown. This place does not hold arrogance well.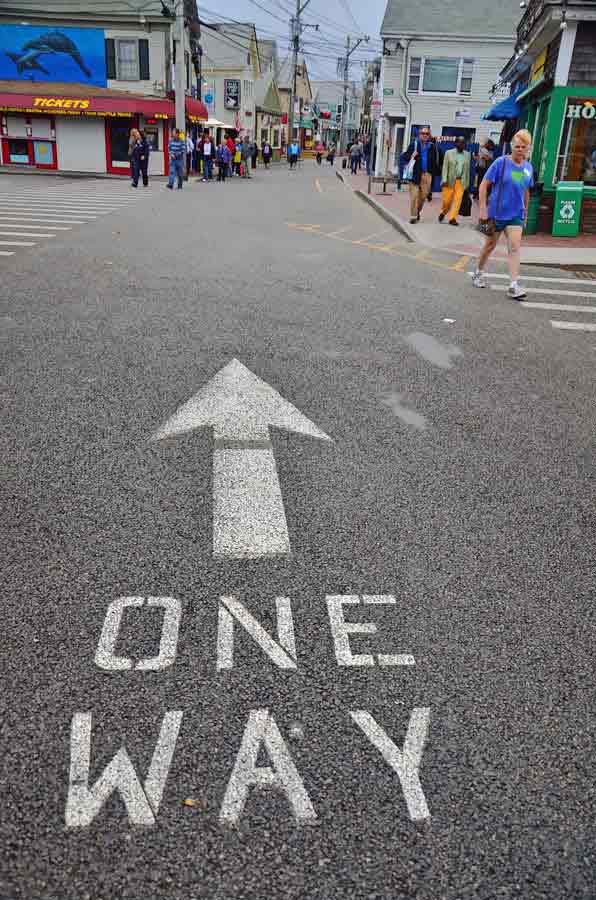 October 2014

A walk across Provincetown

I had been forced off the beach by the rising tide; the blackened sky stretching across the bay ominous. Damp air and high winds are usually an unpleasant mix out here, but today it was coming up fast from the south creating an unexpected present of balminess for autumn. I had briefly stepped inside a shop to buy a book, and when I stepped back out the streets were full of puddles. It must have come down fast and furious leaving me totally unaware.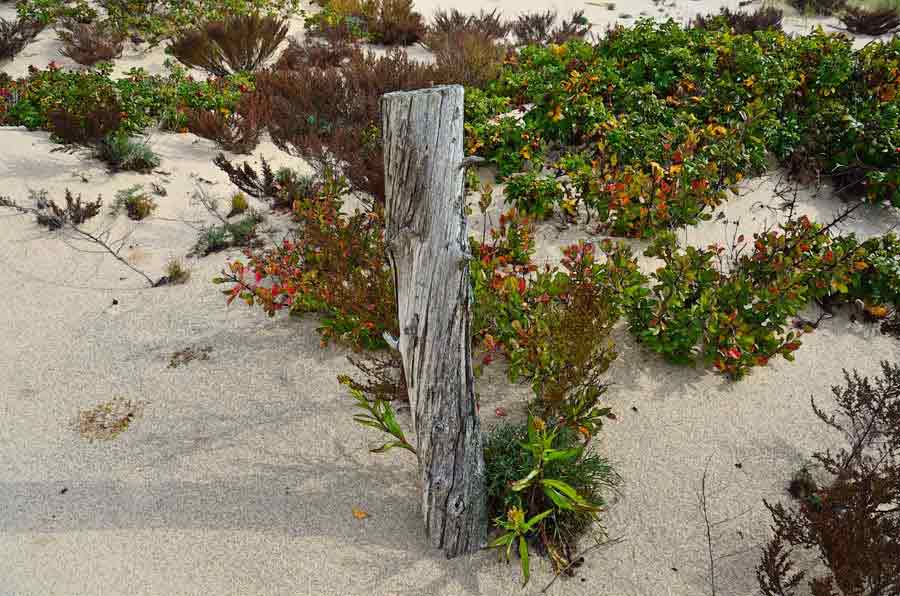 October 2014

A loop between Provincetown and High Head

I did not plan on returning to the route my previous walk, but after a few twists and turns and miscalculations, I wound up where I turned back a couple days ago. My trail here had abruptly ended, its course buried under a fresh mountain of sand. Taking the opportunity to explore a little further I picked up the trail again after a minimum of investigation and headed forward. This place is full of curiosities and unknowns. The sand seems to erase history here faster than in other places.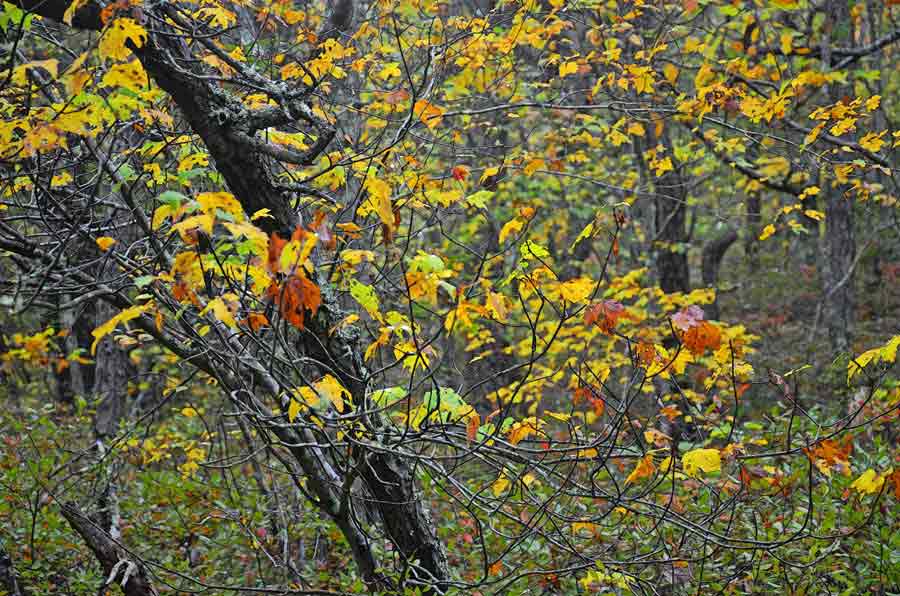 October 2014

A walk on the Old Colony right of way

I've never been impressed much walking this abandoned railroad bed; too many straight of ways with too few views. It has always been more of an expedient than a pleasure, and I expected even less today after stepping out into the morning rain. To my surprise the hint of fall color transformed this place, and suddenly I was finding pleasant compositions with every turn of my head. I was given an enormous gift.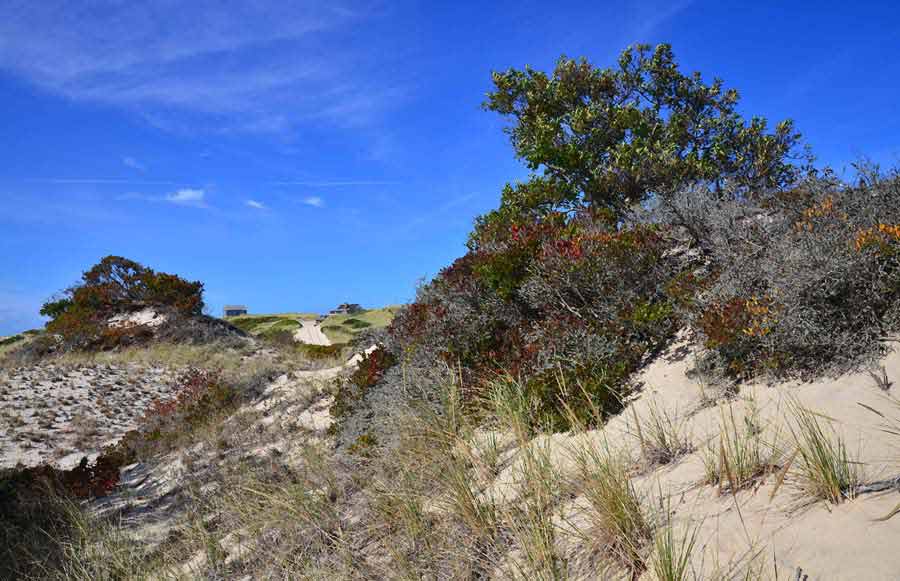 October 2014

A loop between Provincetown and the Provincelands

The air today was super refined, allowing the sharp light to bring out the slightest detail in all before me regardless of distance. It was as if all my senses were set aflame barely able to take it all in.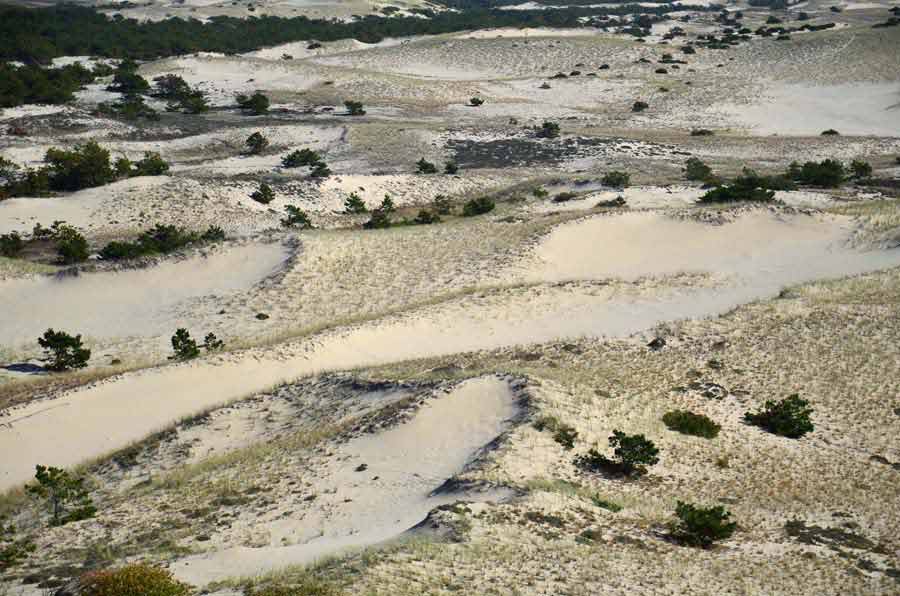 October 2014

A walk into the Parabolic Dunes

I entered the dunes with great curiosity; two summers had passed since experiencing the ravaged winter landscape, and I needed to see what had changed. For the most part fresh grass, blazing green, now covered sandy expanses once left bare. Where sand had puddled, new life struggled to continue. Sweet pea and goldenrod abounded in these places, but not all could climb out from the sandy depths. Only those with memory could tell that the new growth of bayberry and beachrose was nothing more than the exposed tips of lives long lived.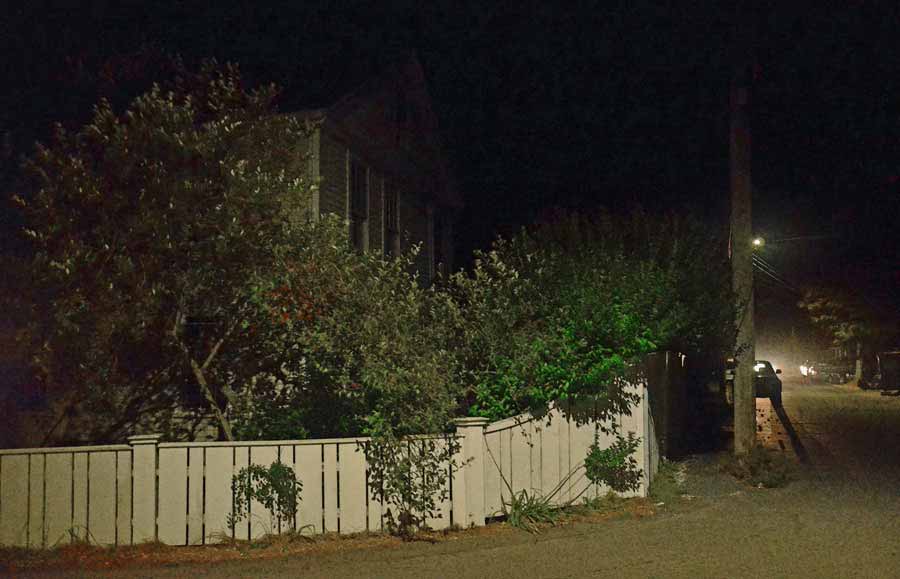 October 2014

A night walk across Provincetown's East End

I arrived in Provincetown late, too late to head into the dunes. I made do with the dark streets, which seemed just as sparsely populated. I like having the town to myself at night; I feel closer to my surroundings. Every little glimmer carves into the blackness, sculpting the landscape before me out of nothingness.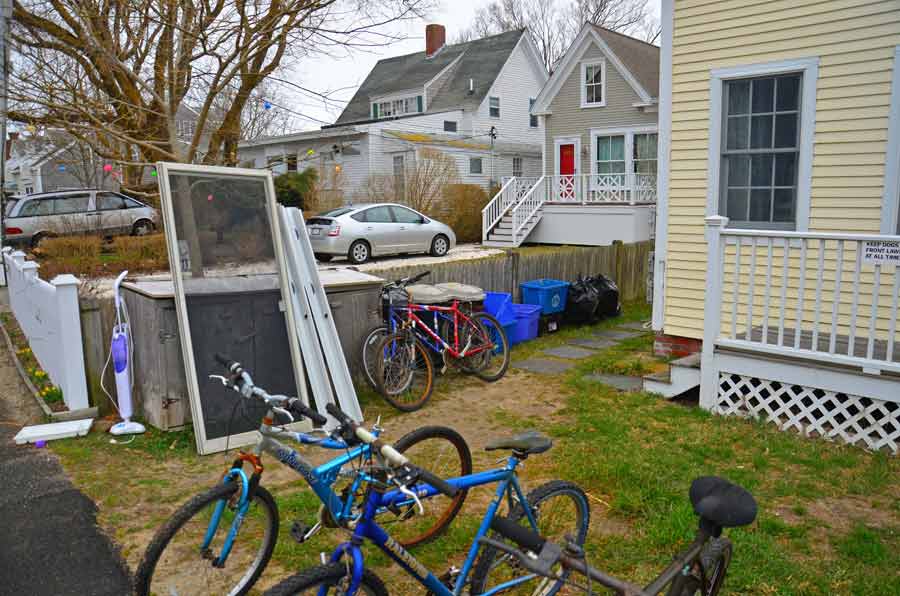 April 2013

A walk across Provincetown

It's quiet in town. There are moments when I can look all the way up the street and not see another living soul. There are however pockets of activity as new sidewalks are laid, a garden bed is installed, and a roof is shingled with the pop pop of a nail gun. Sometimes all is still but there are hints of spring cleaning left behind in the street. There is a look here that is particular to summer towns, where most residents have yet to move in. It seems more typical New England than all those picture views of lobster traps and lighthouses.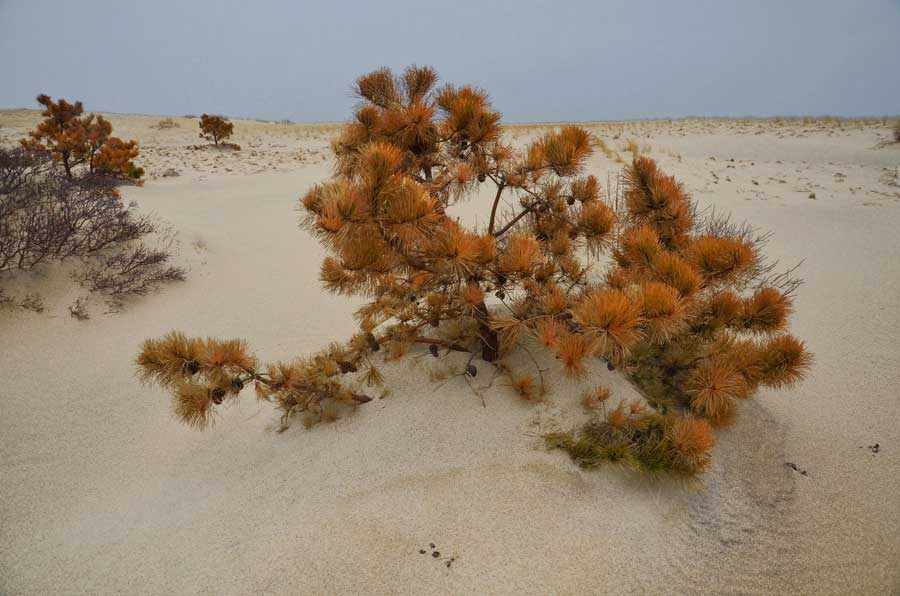 April 2013

A walk around the Great Hill

The rain was not heavy but my coat was slowly getting soaked. The dunes had no definition in this light, all blending together into one uniform shade. I had to carefully seek out isolated objects in the sand to get shots with any sense of space at all at all. Many of the pine trees here have suffered double indignities. Their once proud green needles have all turned to rust due to excessive amounts of salt spray carried in by the fierce winds. They have also acted as barriers to the same blowing sands, stoping each small particle in its tracks the moment it strikes. The height of the dune rises by burying them beneath. This is a land without mercy.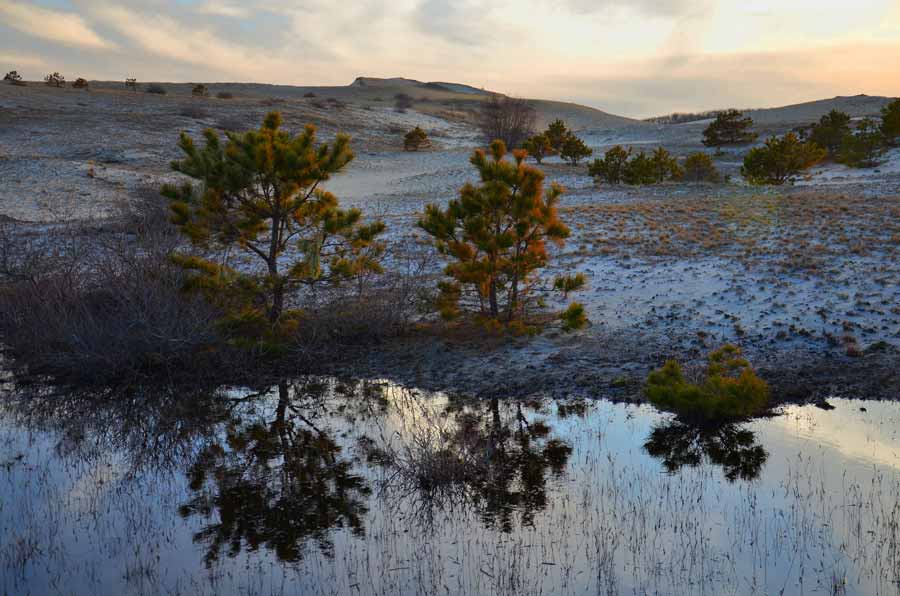 April 2013

A walk in the Peaked Hills

I was more surprised than I should have been at all the vernal pools spread out across the dunes. There were plenty of clues left behind in autumn in the form of dried up bogs, but I never put the two together. Every depression now contained a small oasis, and sunken trails turned into long winding rivers. Everything beneath their surface had been dyed a deep red or orange by the iron bleached from the sand. I alternated between marveling at their sudden appearance and dreading the unexpected detours they required my making.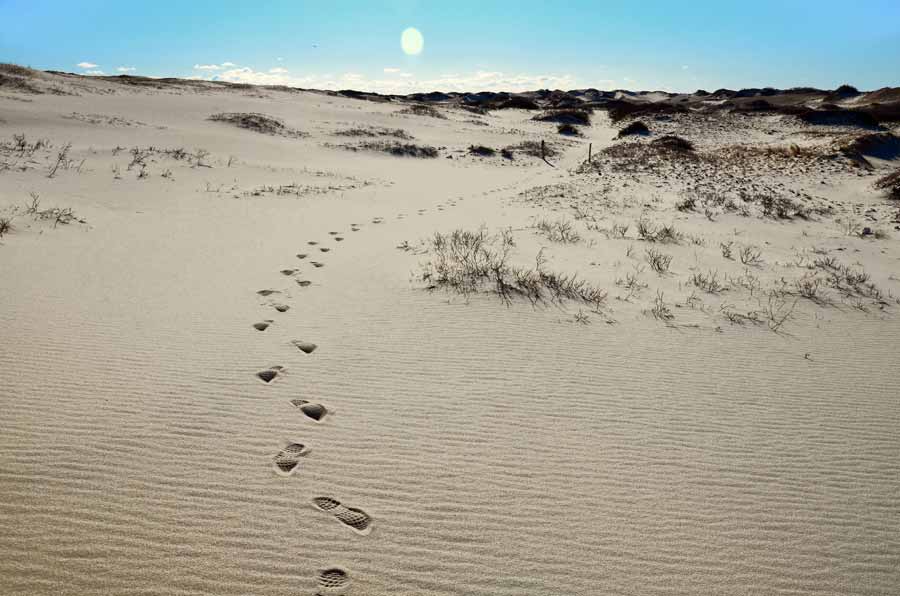 April 2013

A 10 mile loop between Provincetown and the Parabolic Dunes

After walking into an area that I should have been familiar with I began to realize I didn't know where I was. It took a moment to realize that the dune line in front of me had come undone, and its shifting sands had buried the valley below it. Its once grassy slopes where now a blinding white, and all that was left of the bushes were a few spindly fingers poking out from the sand. Two old gateposts were the only hint of a road once traveled.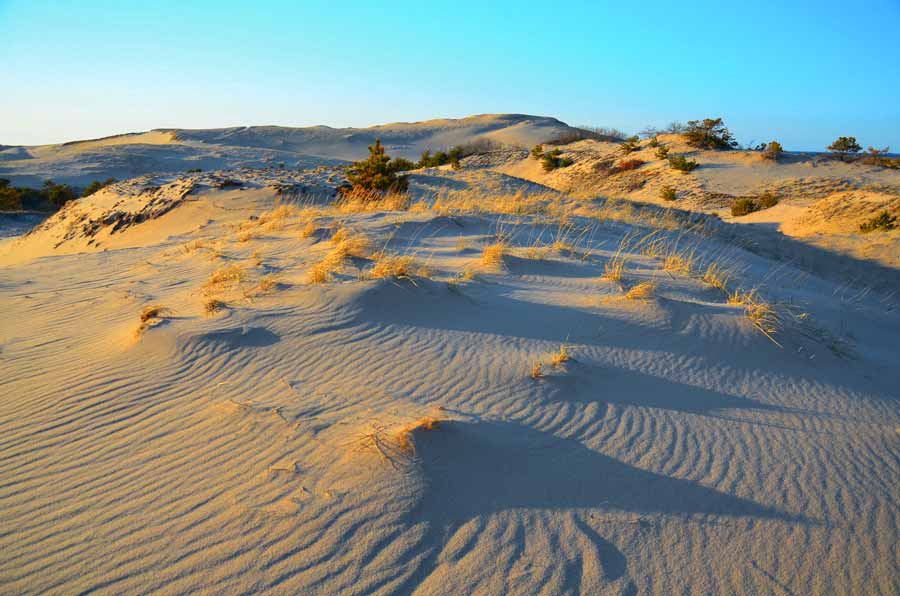 April 2013

A loop between Provincetown ant Mt. Ararat

While the sun added its warm glow to the dunes, it did nothing to warm up the day. Temperatures were well below normal and the strong steady wind did not help. Sand was moving fast under my feet; eradicating footprints nearly as fast as I could make them. I've been out here under worse conditions but I never had so much blowing sand and gravel sting my face.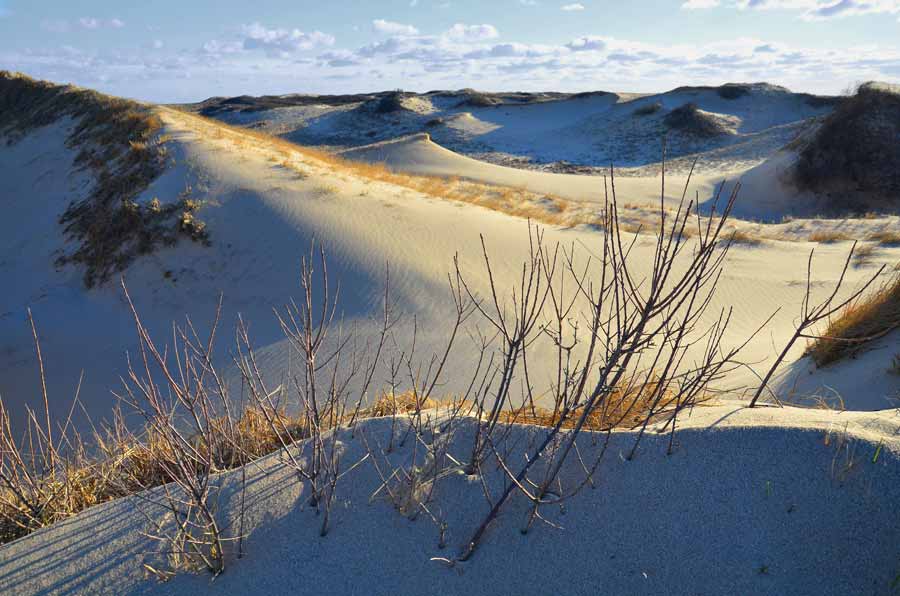 April 2013

A 12 mile loop between Provincetown and the Parabolic Dunes

What was supposed to be a short morning walk at sunrise ended up consuming most of my day. Though the glare off the sand was horrendous, it kept pulling me further and further out into the dunes. This is not the first time I've heard the sirens call. and I'm sure this won't be the last time I answer the song.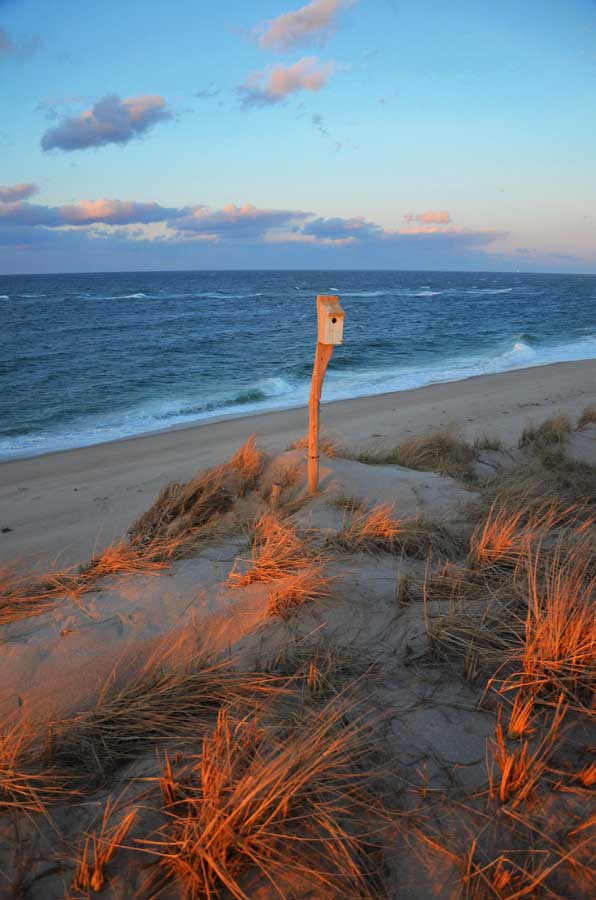 April 2013

A loop from bay to ocean across the Peaked Hills

With a late start, I arrived at the foredune just as the sun was setting. A birdhouse that once gracing its crest now stood precariously at the edge of a precipice. The bluffs took a far worse beating from the winter storms than I realized. Gentle sloping paths to the beach were replaced by sheer drops as if sliced off by a knife under a steady hand. Despite its delicate position, the birdhouse seemed a beacon, not of defiance but of resilience. Swallows will soon take up residence without a care if it remains standing.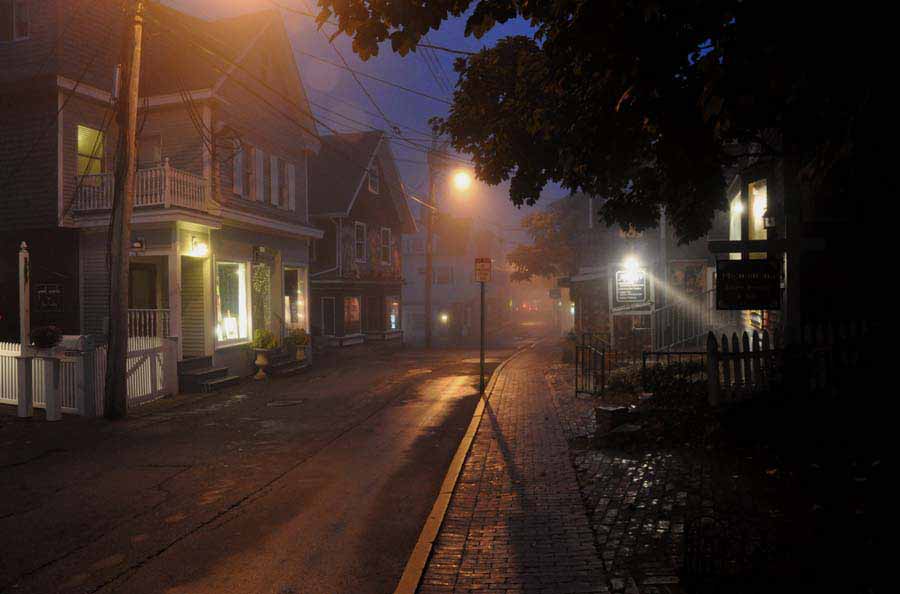 September 2010

A pre-dawn walk in Provincetown

The foghorn on the sandy spit across the bay sounded all night as mist took up residence in town. Obscurity often comes down to how perception is defined. There are more voices in these early hours than can be found on these streets during busiest summer afternoon. It is a wonder that people fear the dark.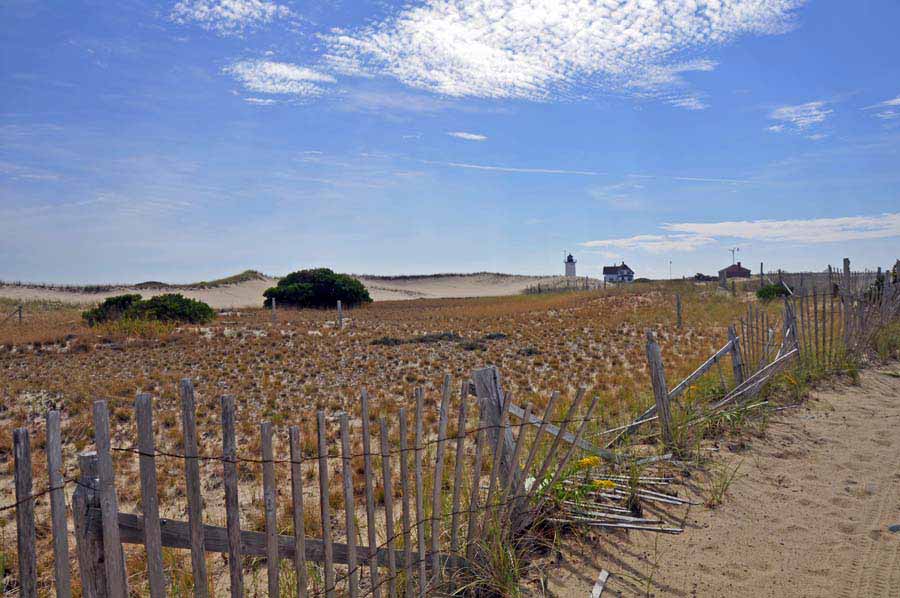 September 2010

A 15 mile loop between Provincetown and Race Point

Race Point is far from being the most natural area when compared to many other parts of the dunes I have walked across, yet it is this spot that conjures up feelings of isolation. I cannot attribute this to my mood nor the mood of the land for this feeling has been constant over numerous visits. Perhaps it is because there is evidence of man's work here. I never find myself lonely when alone, just when I'm with others.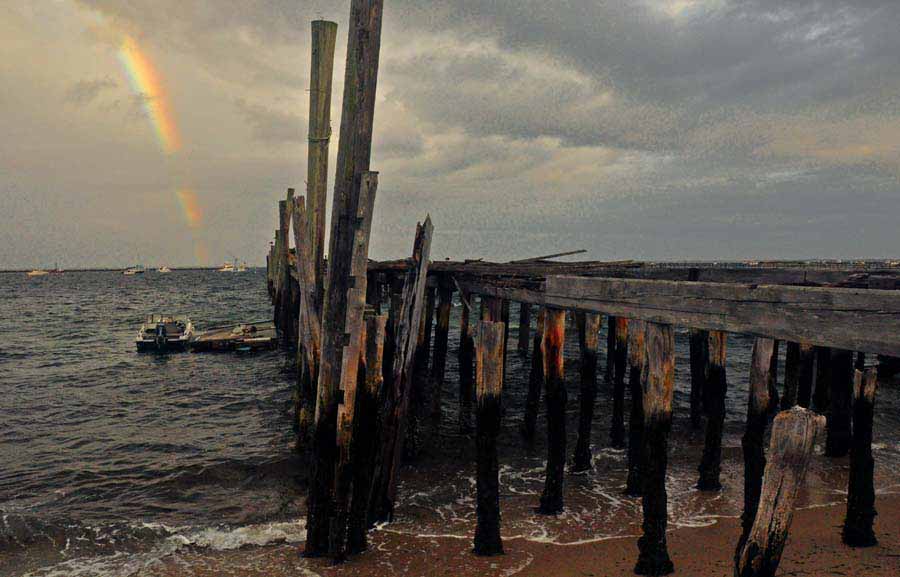 September 2010

A walk in Provincetown's West End

The sky looks ominous toward the west. A few scattered drops fall but no one pays heed to them. The threat of rain that has lingered for days has made all complacent. Only the gulls take action forming and endless stream toward the east in search of safe harbor.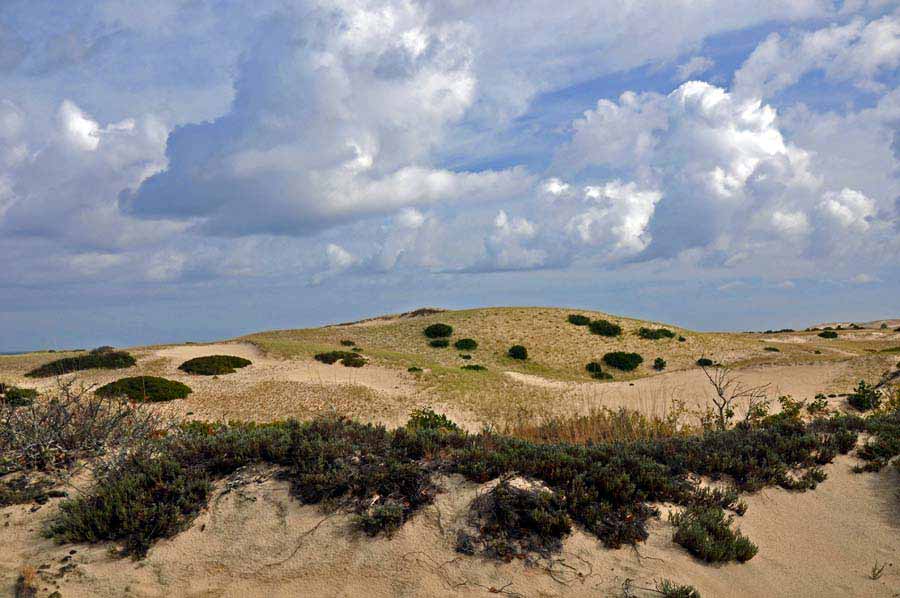 September 2010

An 11 mile loop between Provincetown and the Parabolic Dunes

High winds rip through the dunes today, the clouds and light an ever changing display. I find no wonder in it. I am angry that I can no longer wear my hat and shield my eyes from the sun. Has my heart died? If an earthquake rumbled and tore the land under my feet would I notice? Perhaps it is only hyperbole that I am sick of for nature has a true bite. It places demands on us without ever considering our desires. There is no sorrow in this; out here I want to live forever.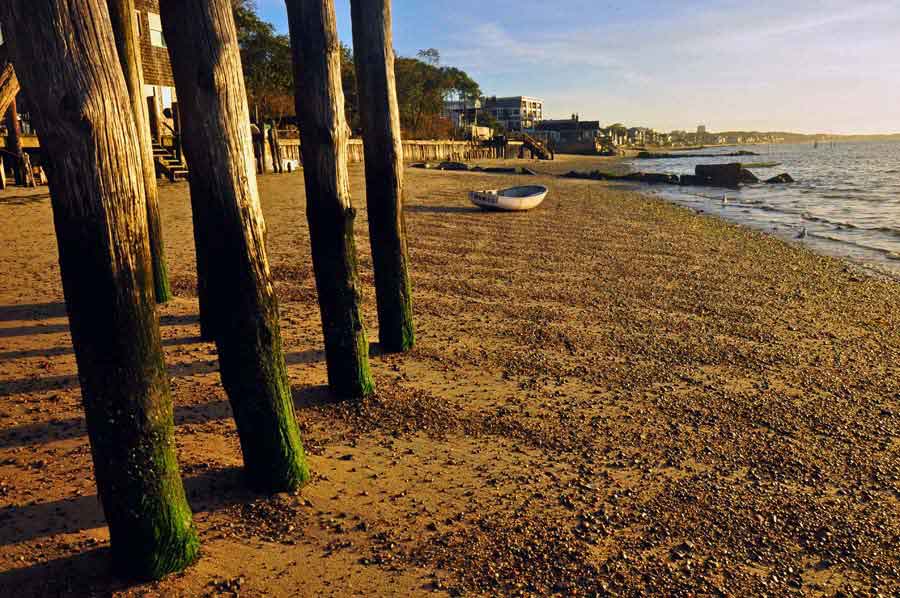 September 2010

A morning walk in Provincetown

I come down to the shore just to visit the bay and the next thing I know I have walked all the way out to the edge of town. Not all miles are equal. They may be a convenient measure of things but they remain a relative one.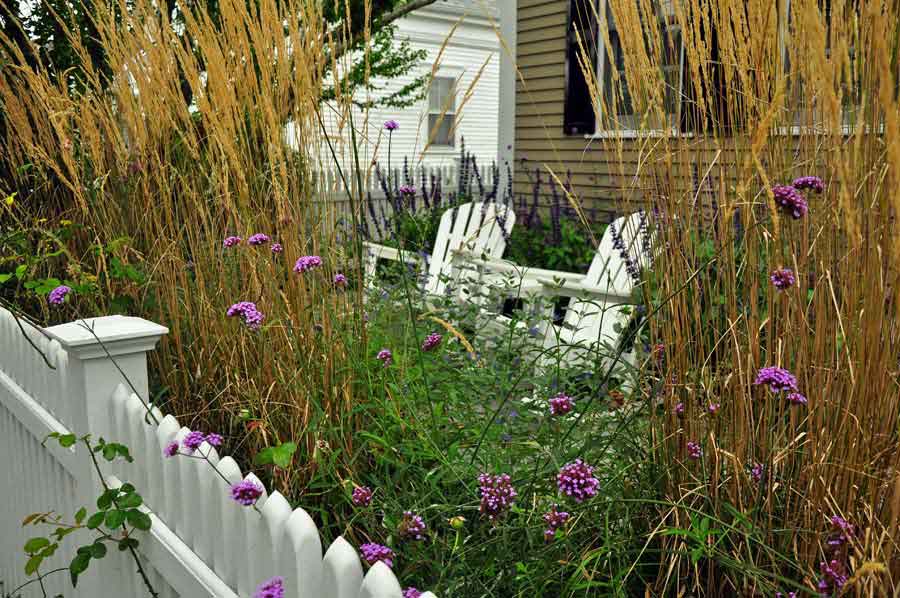 September 2010

A ramble in Provincetown

People have always planted flowers near their homes but a noticeable manicured look is spreading through town with an increasing intensity. Sometimes these gardens just get a little too neat and I am forced to think more of the gardner than of the the local. There are others still who seem to yearn to live out on the Mediterranean but I don't understand why. Do they not know where they are? Have they not opened their eyes? Some people never leave their minds. I embrace the sand and salt spray that makes this place, and the bitter taste that follows.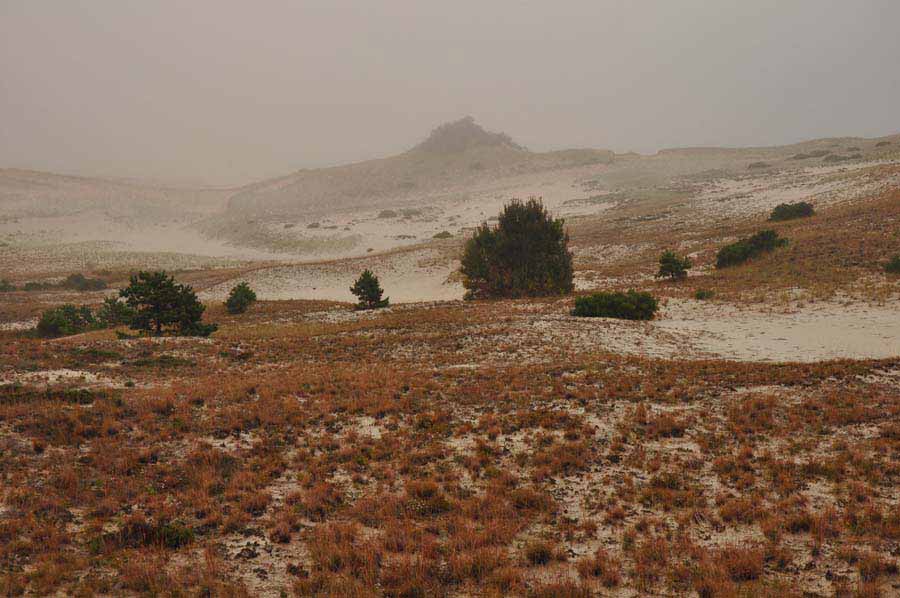 September 2010

An 8 mile loop between Provincetown and the Peaked Hills

Once off the bike paths and roads the uneven terrain of the dunes renders even the best maps of the area into illegible abstractions. Now my reliance on personal familiarity is put to the test as the fog grows thicker and those landmarks so often used for orientation disappear into the endless mist. In this new reality I come to find that I rarely know where I am at any given moment but there is never even the slightest sense of being lost. It is just a matter of changing measure.

---
Copyright 2017 Alan Petrulis All Rights Reserved